Landscape design & build for Tucson, AZ
Yardzen designs everywhere in the U.S. and the Tucson area is one of our favorites. Tucson has character, and no small measure of drama. Intense summer heat, ubiquitous sunshine, starkly beautiful desert landscapes, adjacent pine-studded mountains, and intense summer monsoons prove the claim.
EXPLORE DESIGN PACKAGES
GUIDE TO DROUGHT TOLERANT LANDSCAPING
Our Favorite No-Grass Front Yard Ideas
READ NOW >
Arizona Low-Water Landscaping Rebates
READ NOW >
How To Design a Drought Tolerant Yard
READ NOW >
TRUSTED BY THE EXPERTS


TUCSON, ARIZONA LANDSCAPE DESIGN GALLERY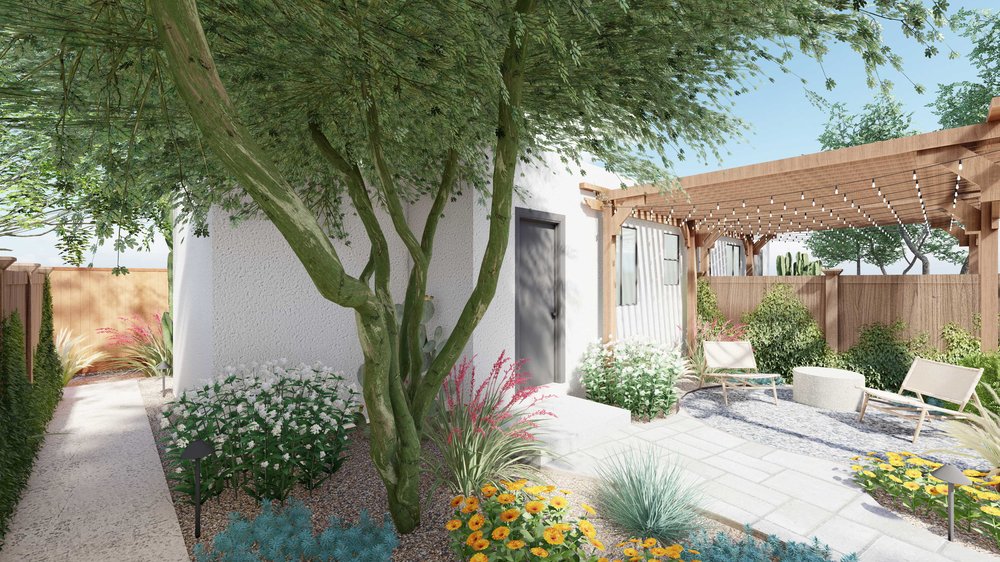 POPULAR LANDSCAPE AMENITIES IN TUCSON YARDS
Simple and thorough online process
Take a style quiz, share videos and photos of your existing outdoor space, and learn about the costs in our Yard Builder™ tool. Our design team will help you at every step of the process.
GET STARTED >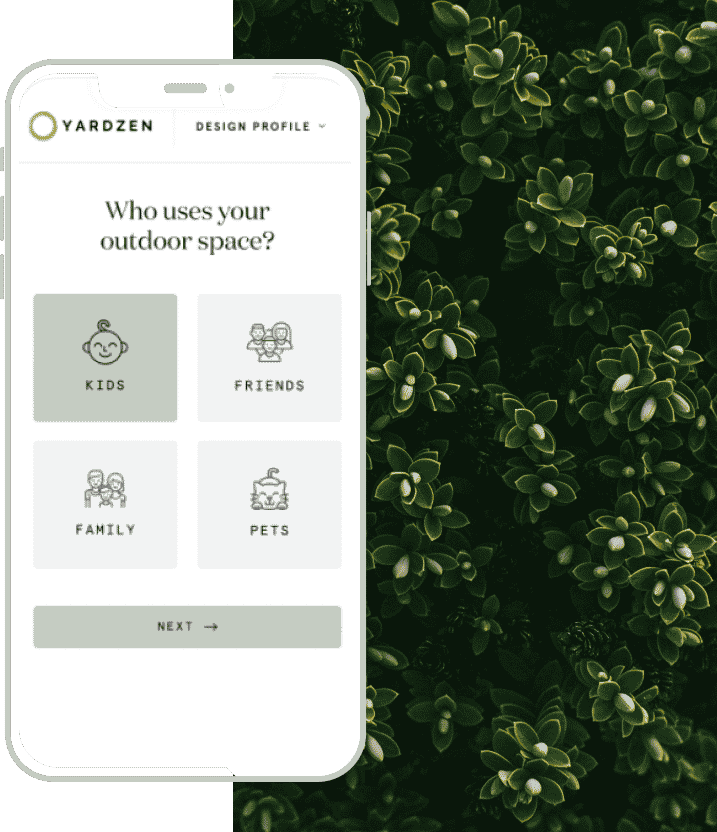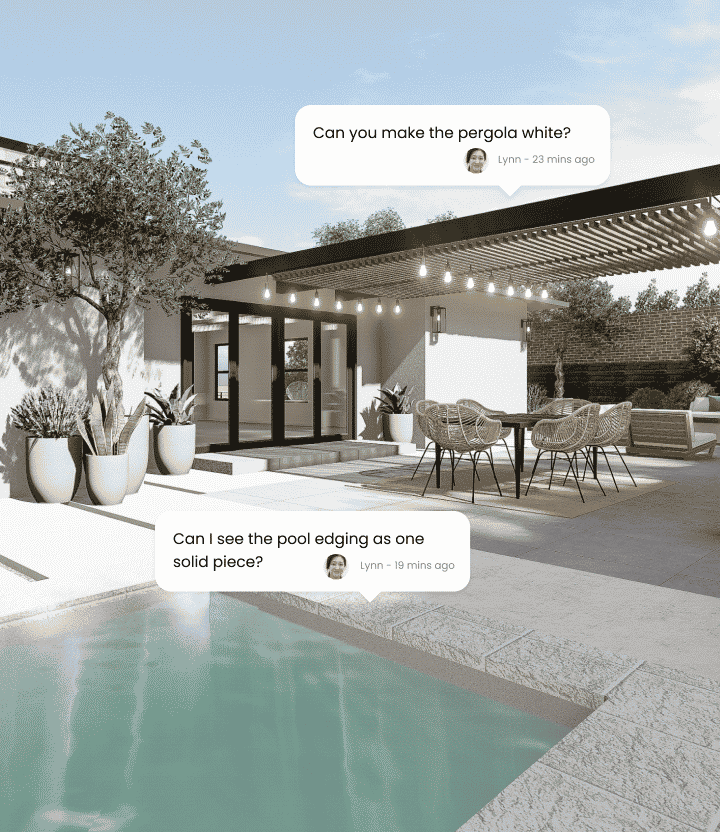 The easiest path to a final design you'll love
Review your first design in our online Feedback Studio. You'll be able to share feedback before we start incorporating your changes. A live design review call is also available to help get your project ready for installation.
GET STARTED >
Built by someone you (and Yardzen) trusts
We'll translate your 3D design concepts into a detailed CAD plan that's ready to install. Next, we'll connect you to a vetted, Tucson area landscape contractor who can bring your dream yard to life.
GET STARTED >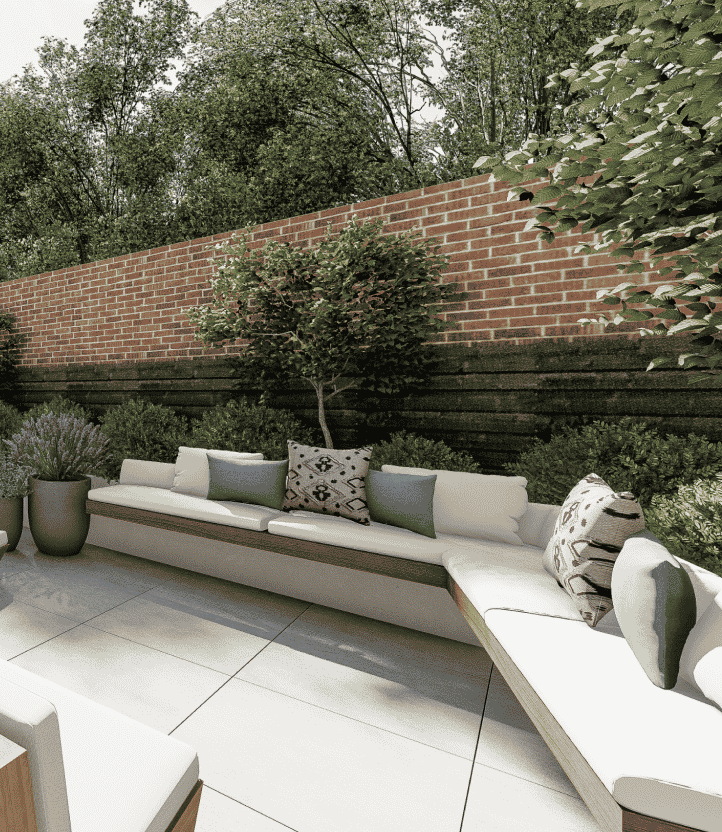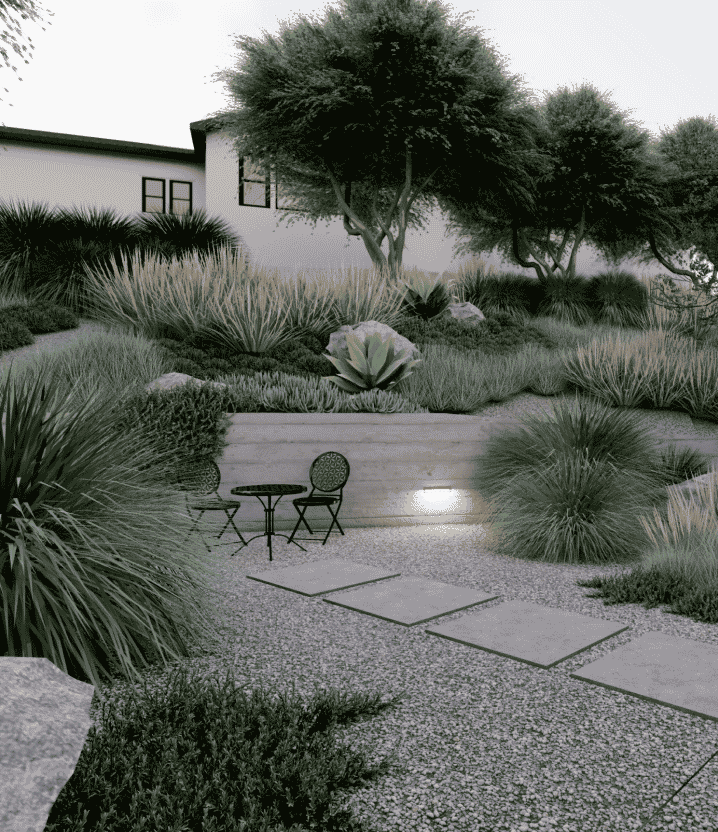 Custom designs for your unique outdoor space
We've built a database of plants, trees, and groundcovers that match to Tucson's planting zones, sun/shade/water requirements, aesthetic, and essential features like native plants. Using satellite and aerial imagery, coupled with your photo, video, and factoring in your details, we can create the outdoor space of your dreams.
GET STARTED >
WHICH YARDZEN PACKAGE IS RIGHT FOR YOU?
Take our YardBuilder quiz to find out.
GET STARTED

1. Tell us about your unique outdoor space

2. Answer a few questions about your dream yard

3. Get a personalized design package recommendation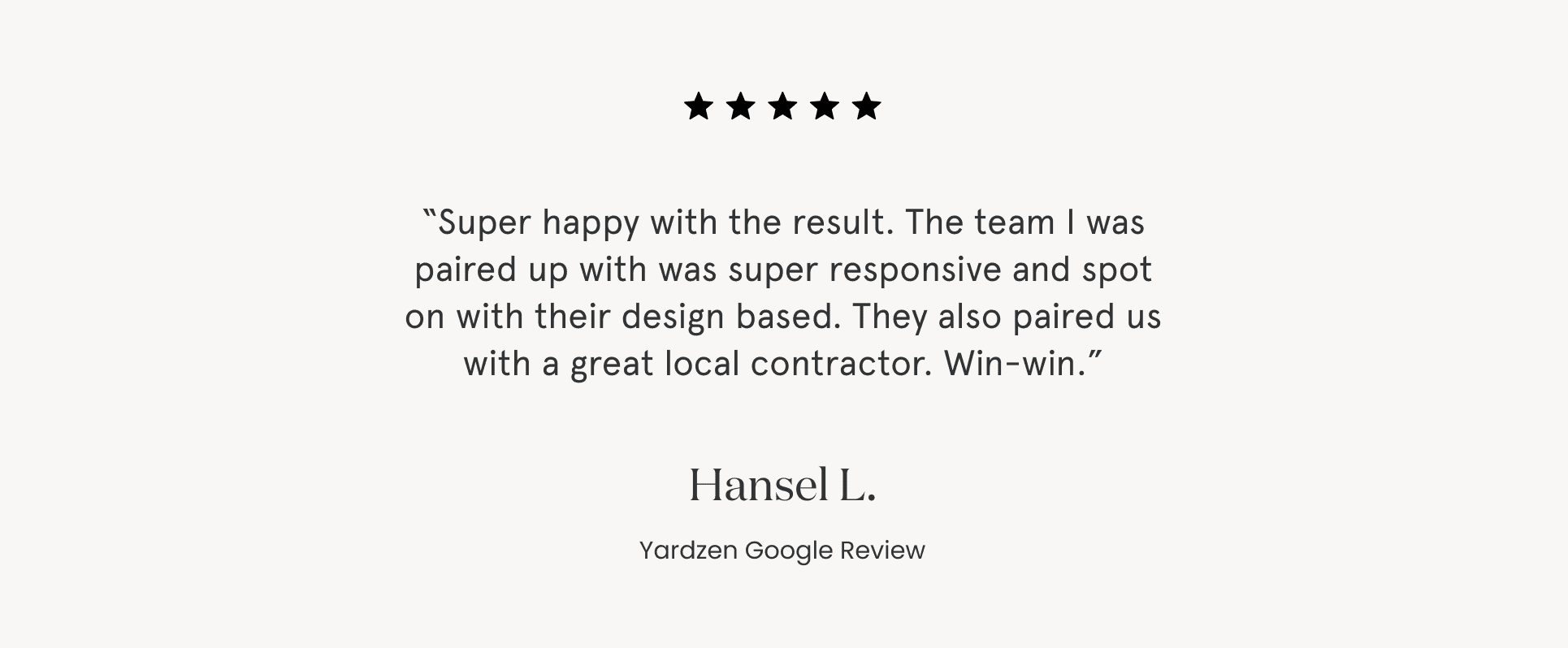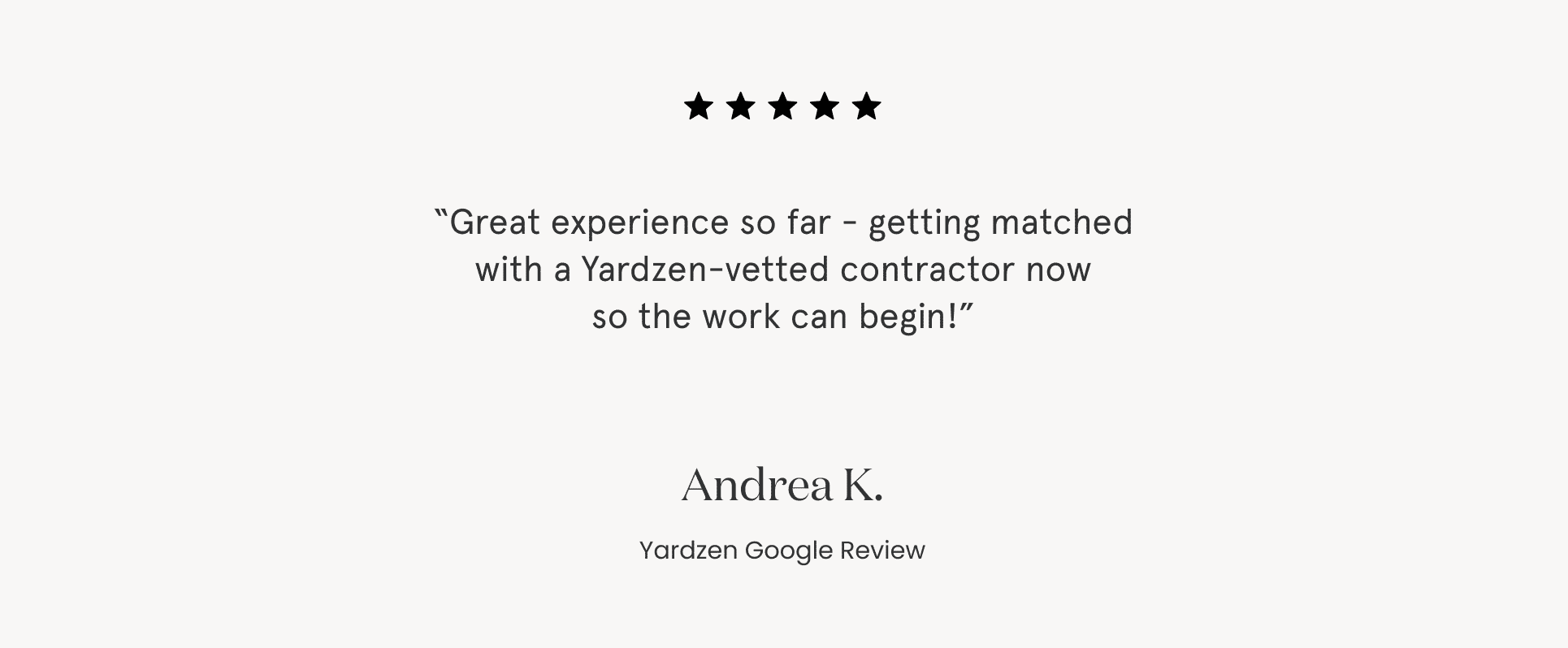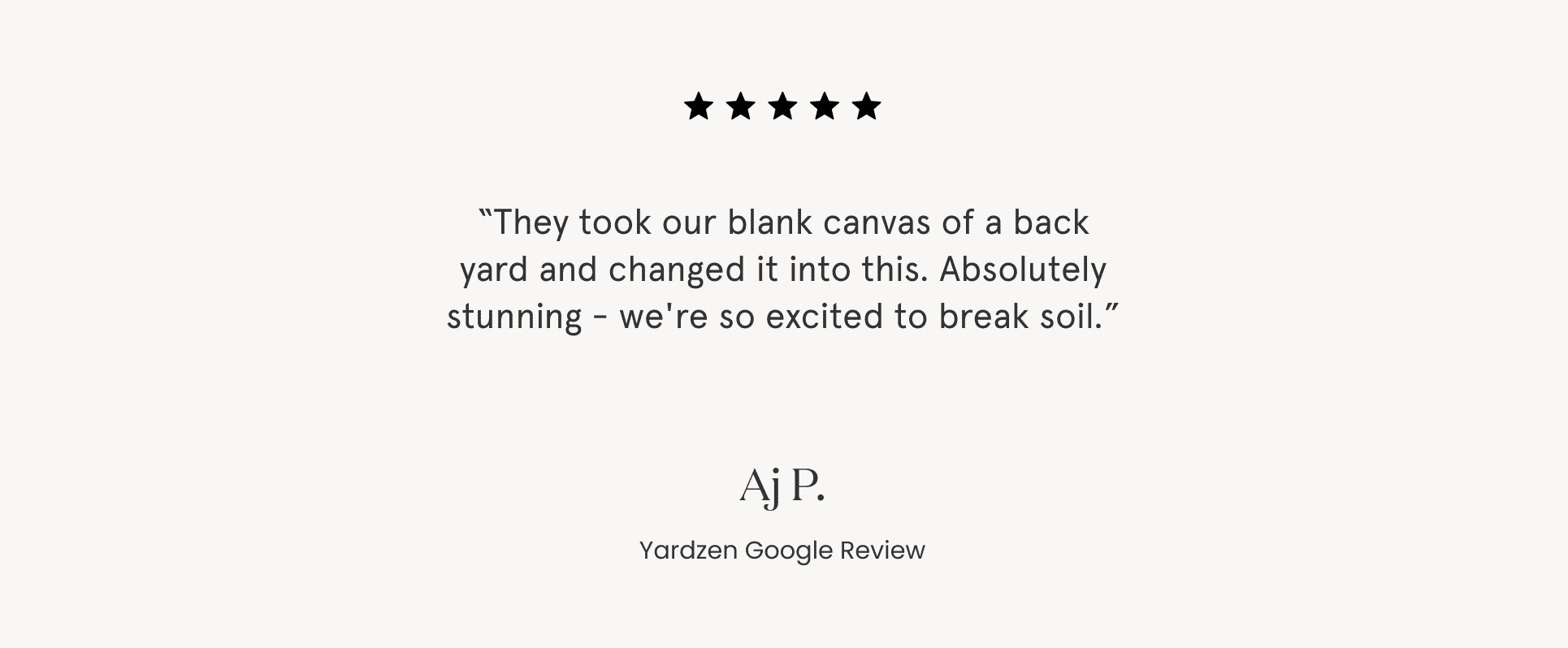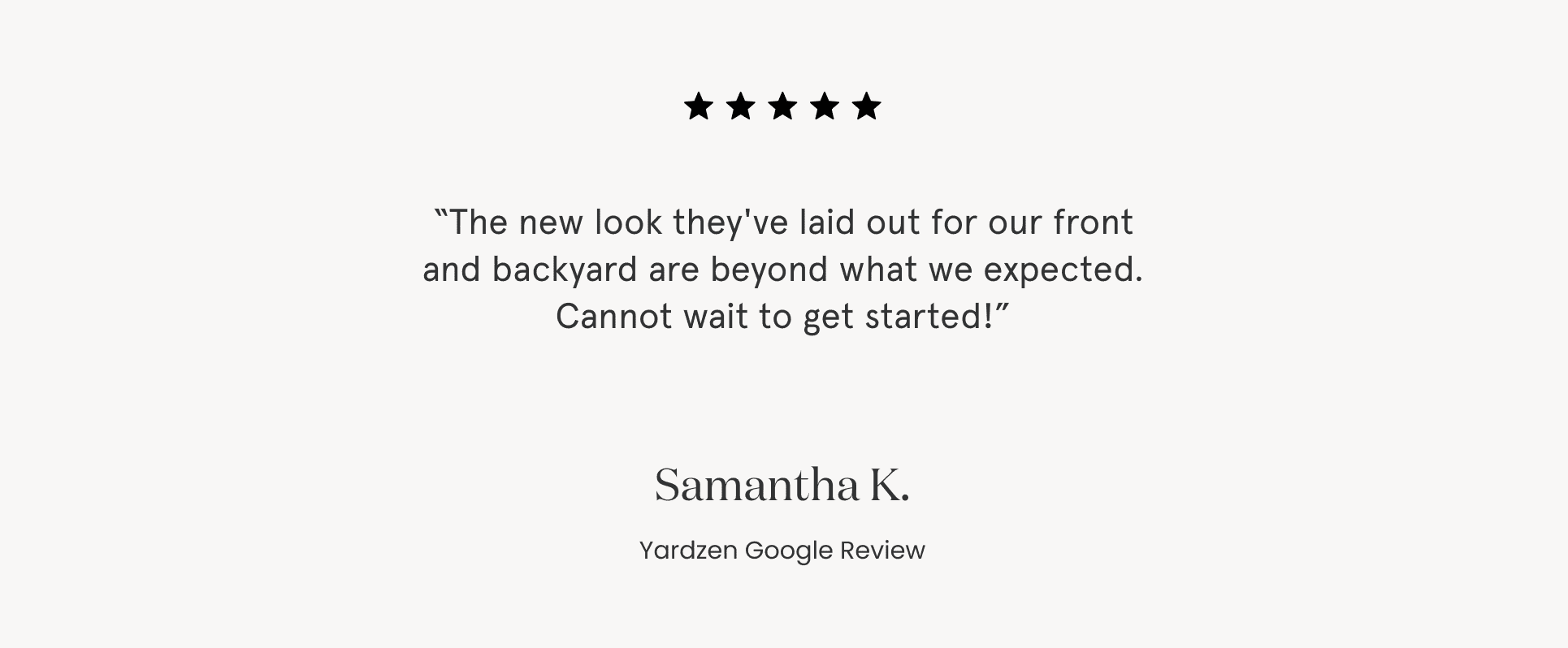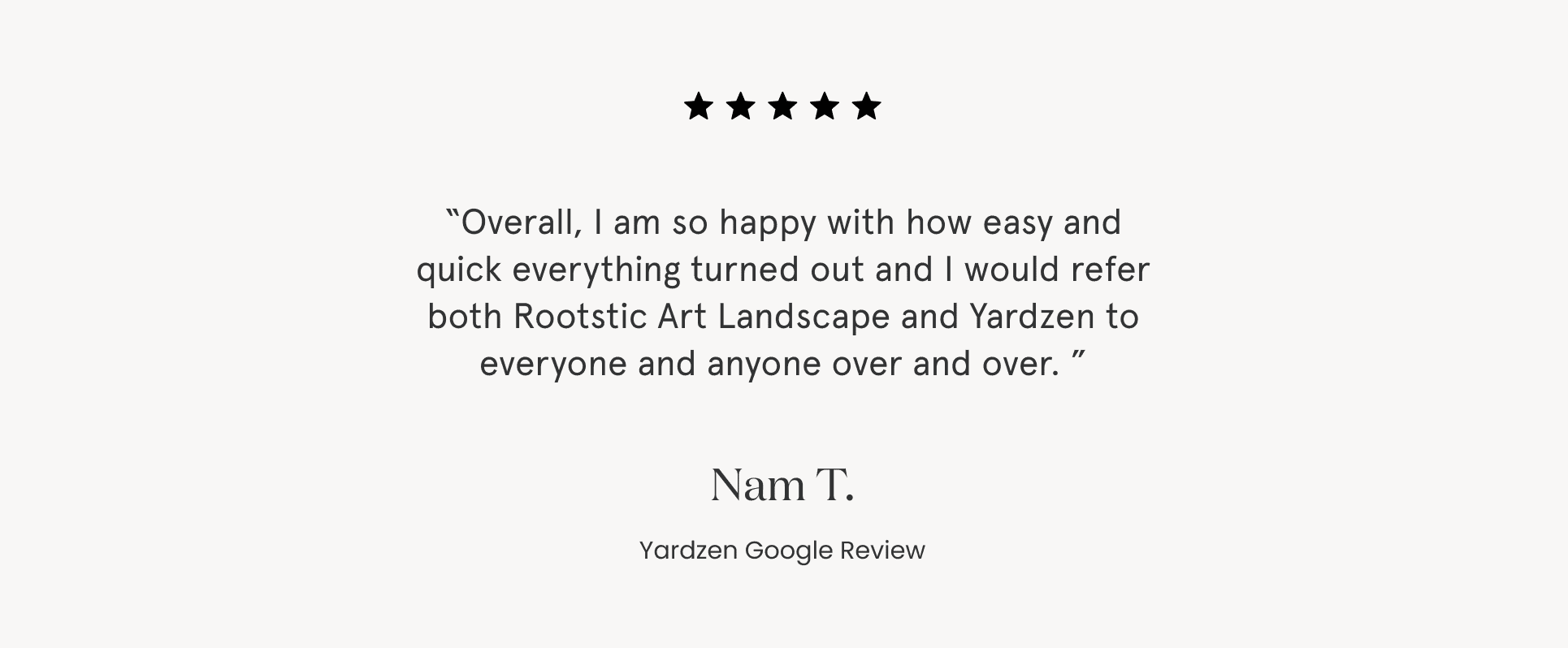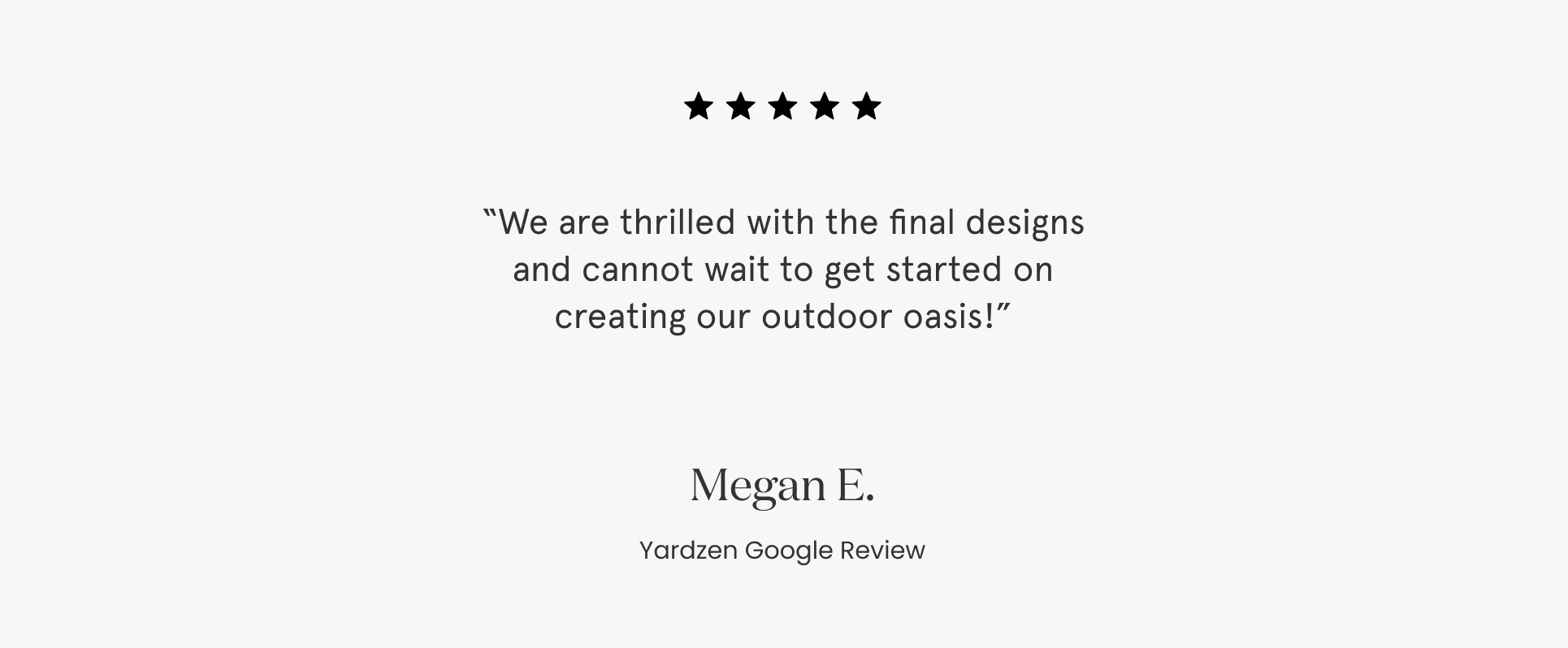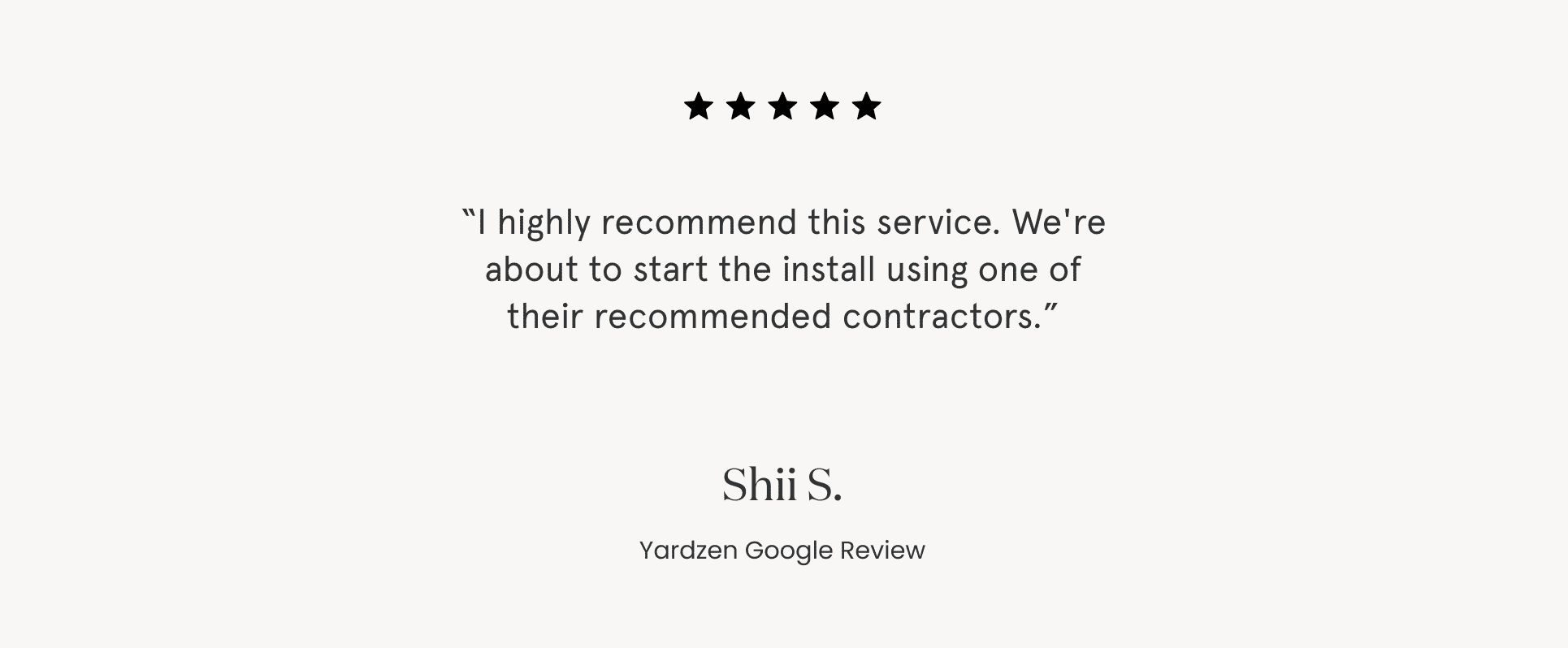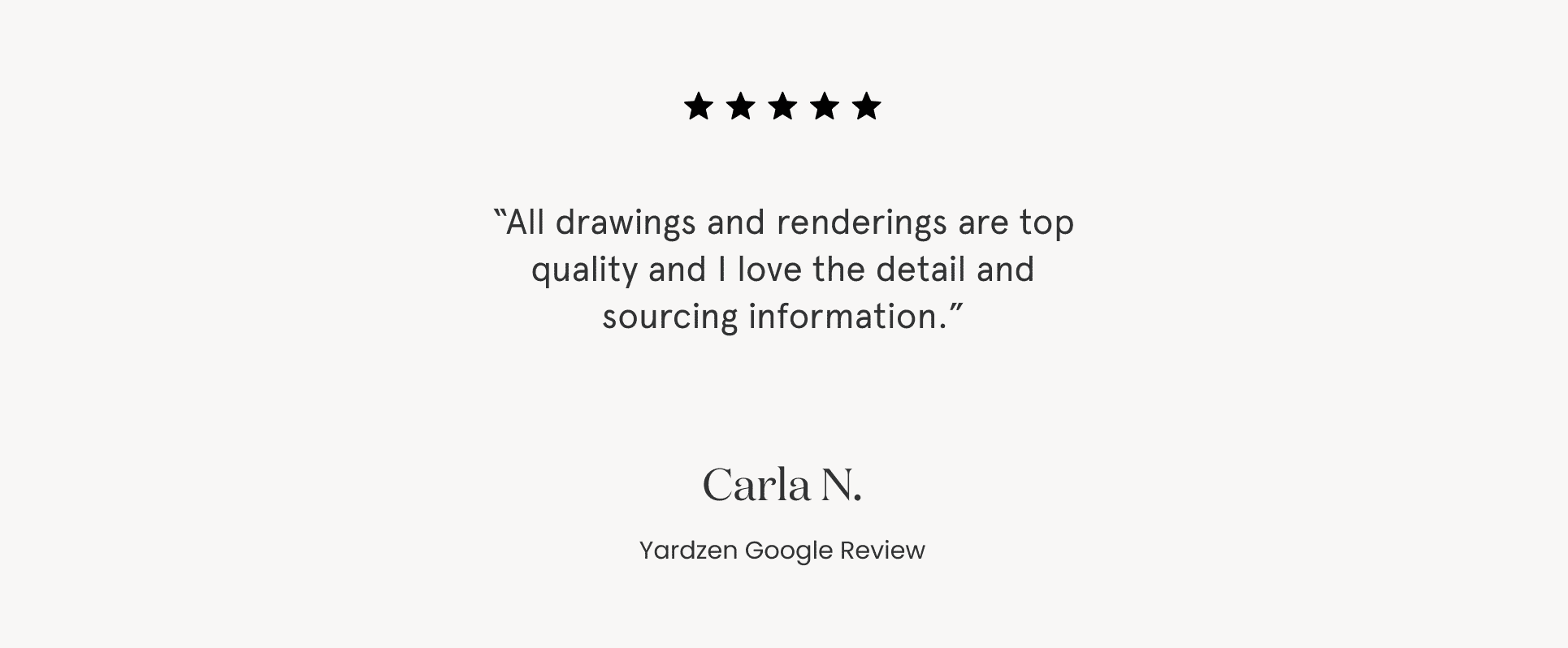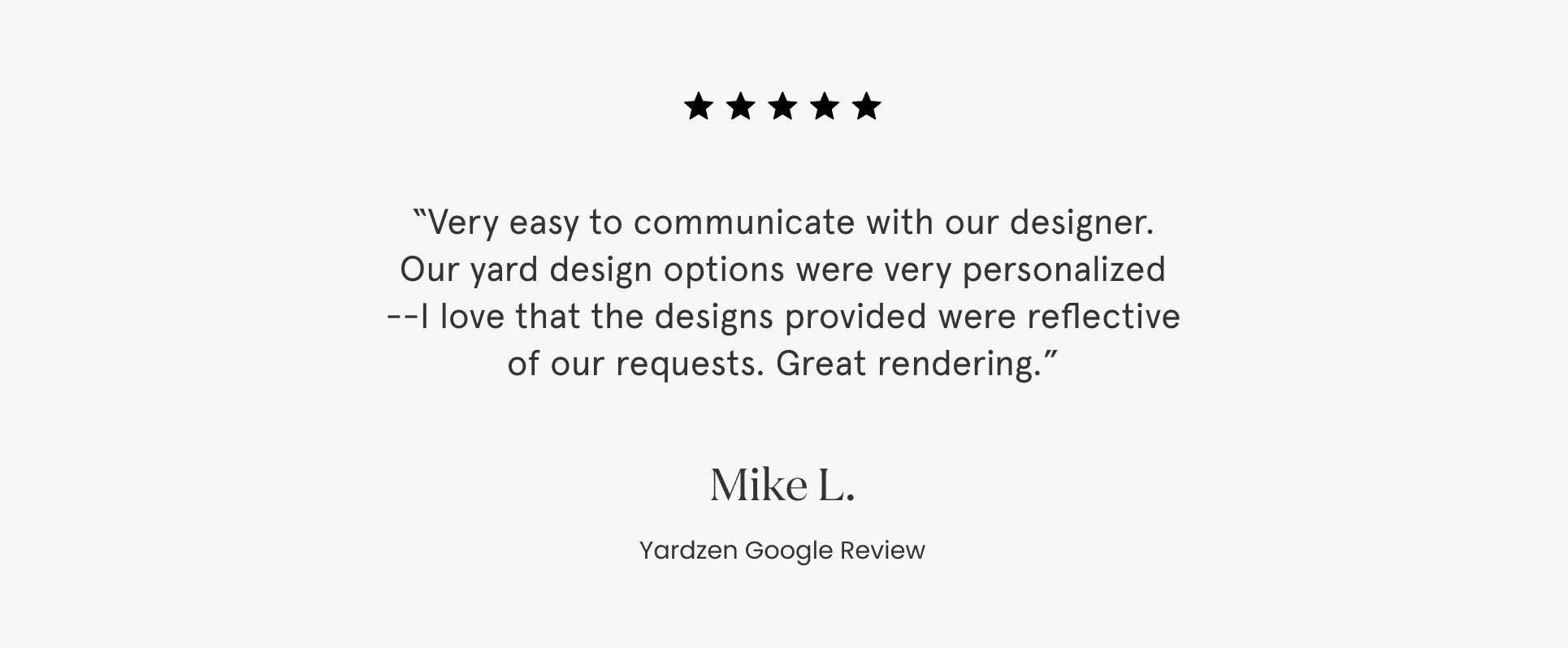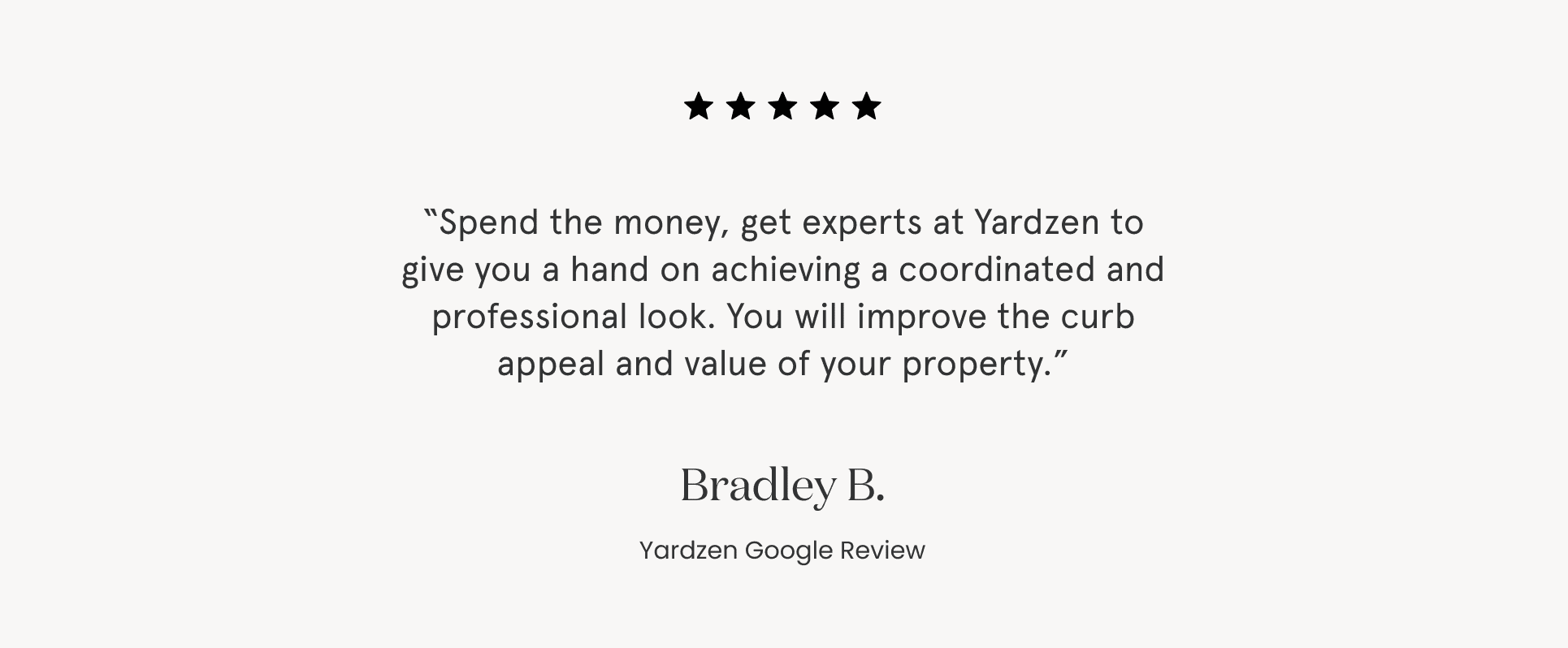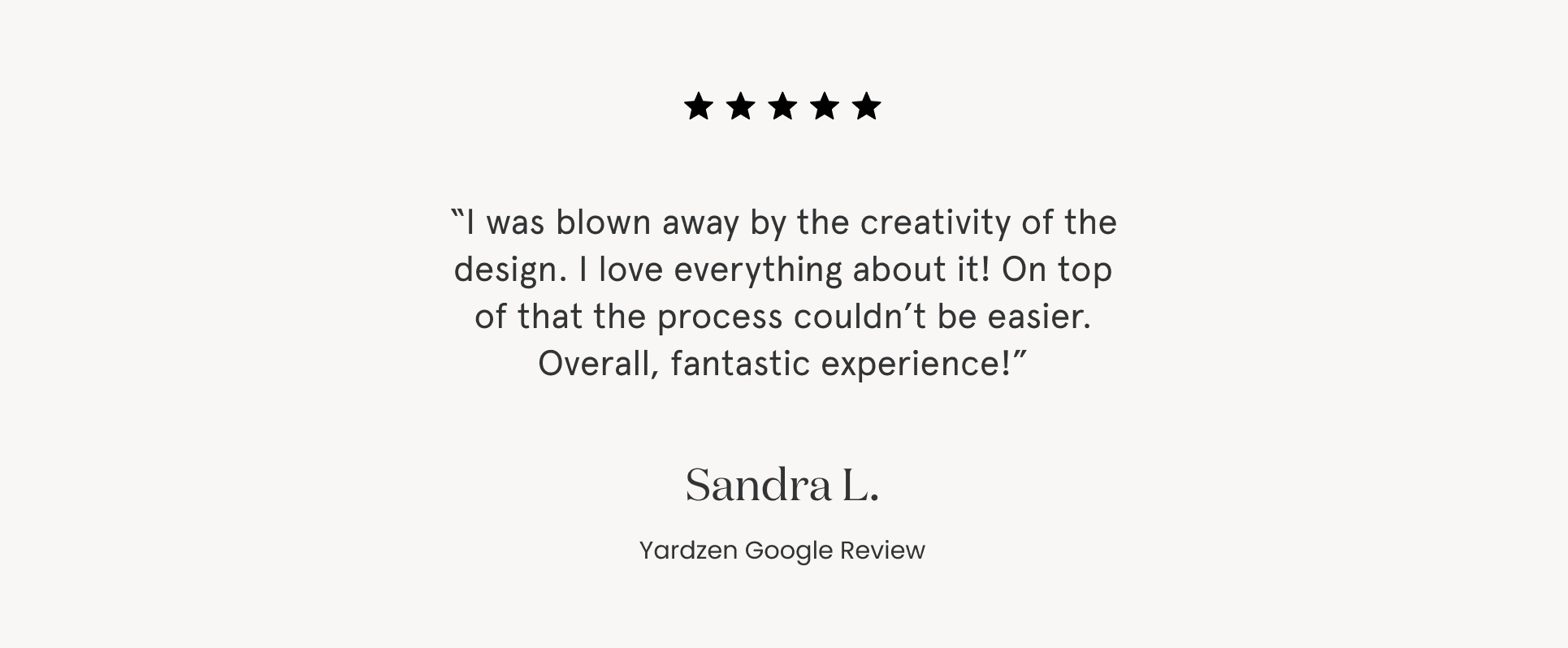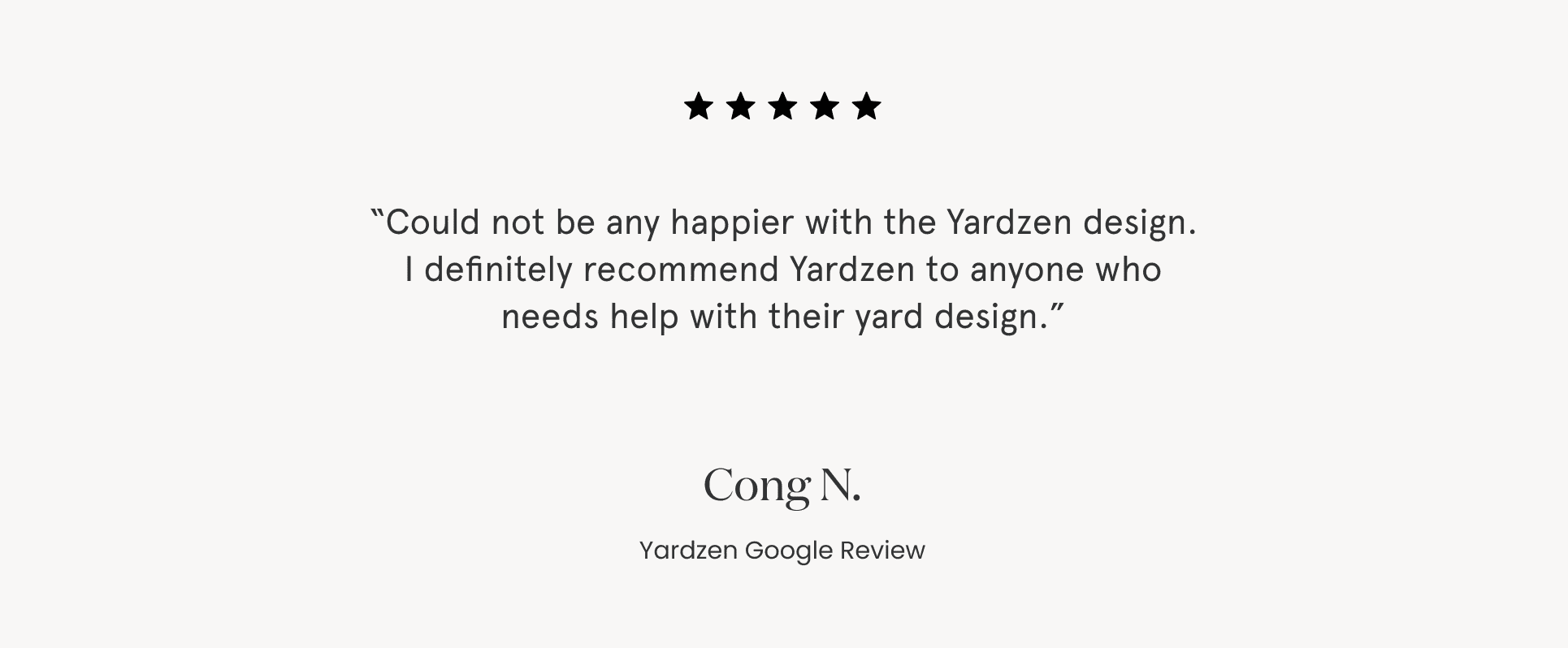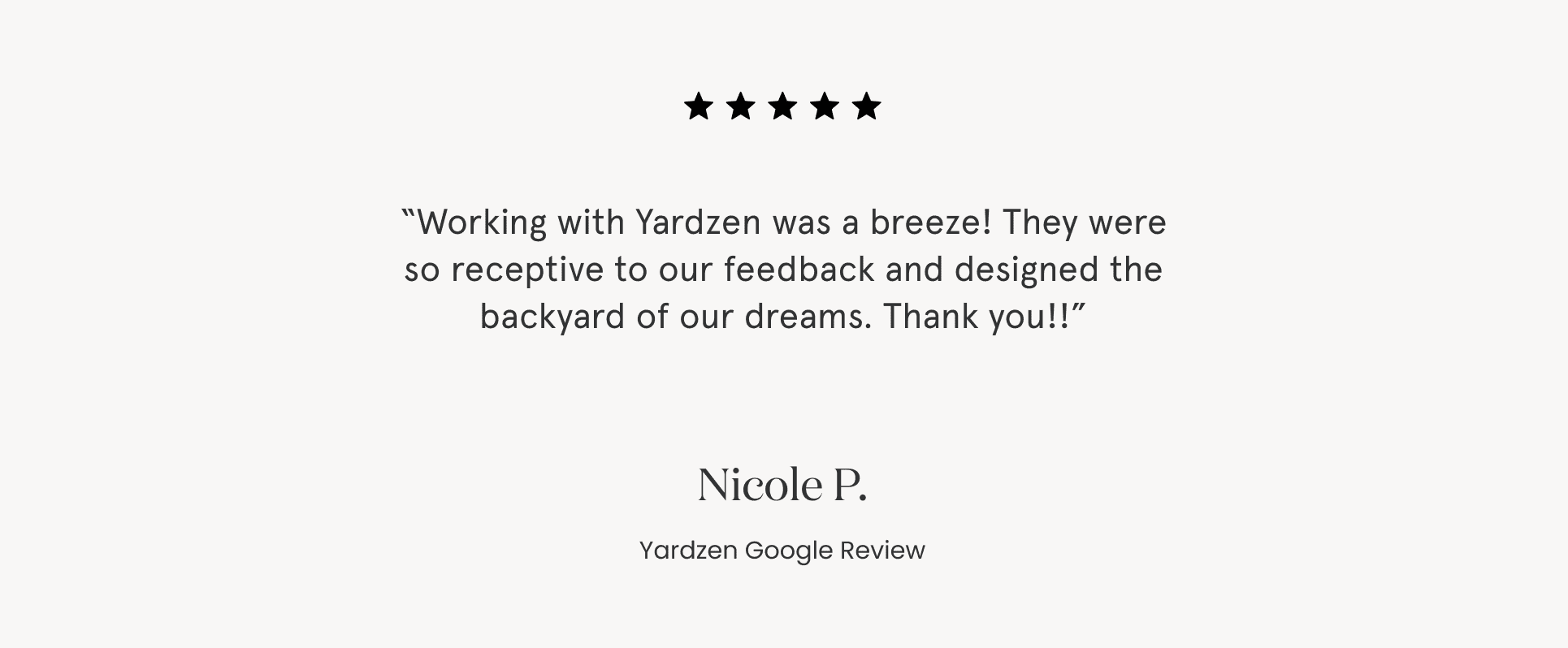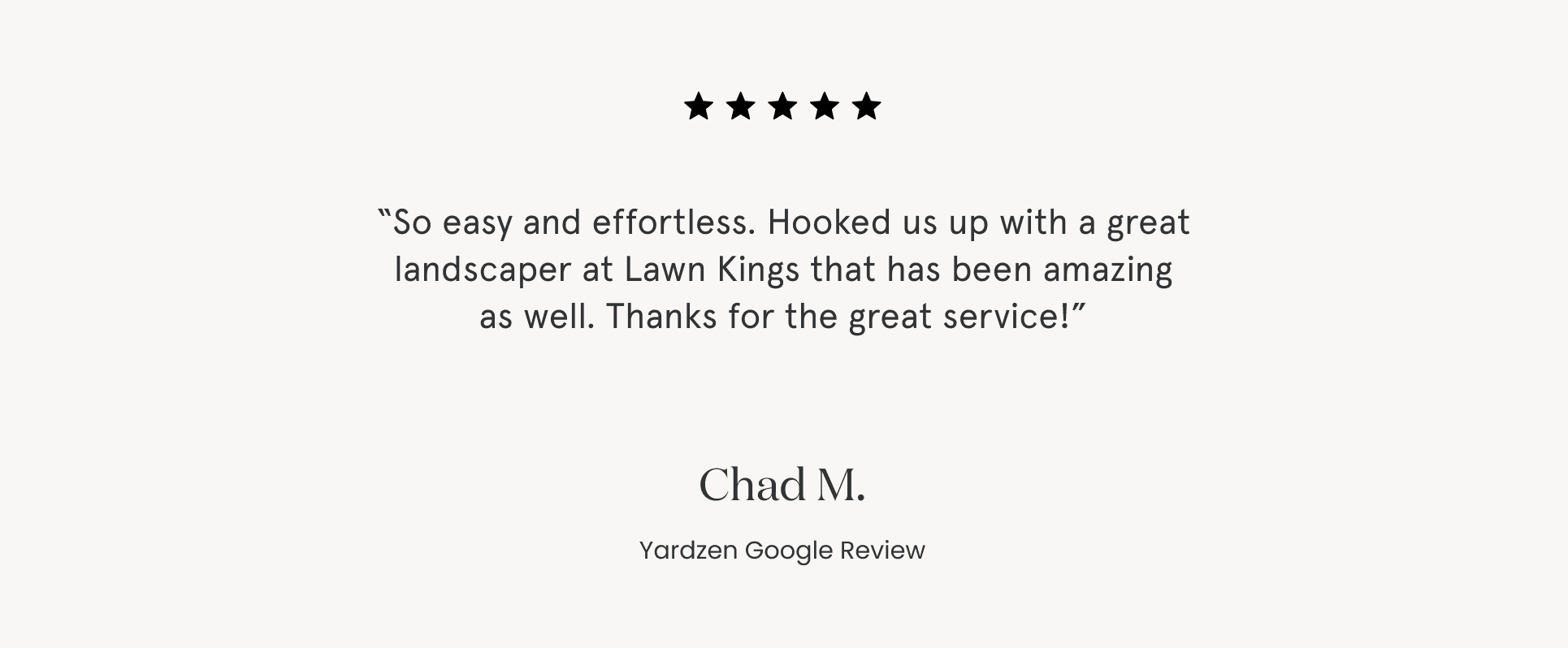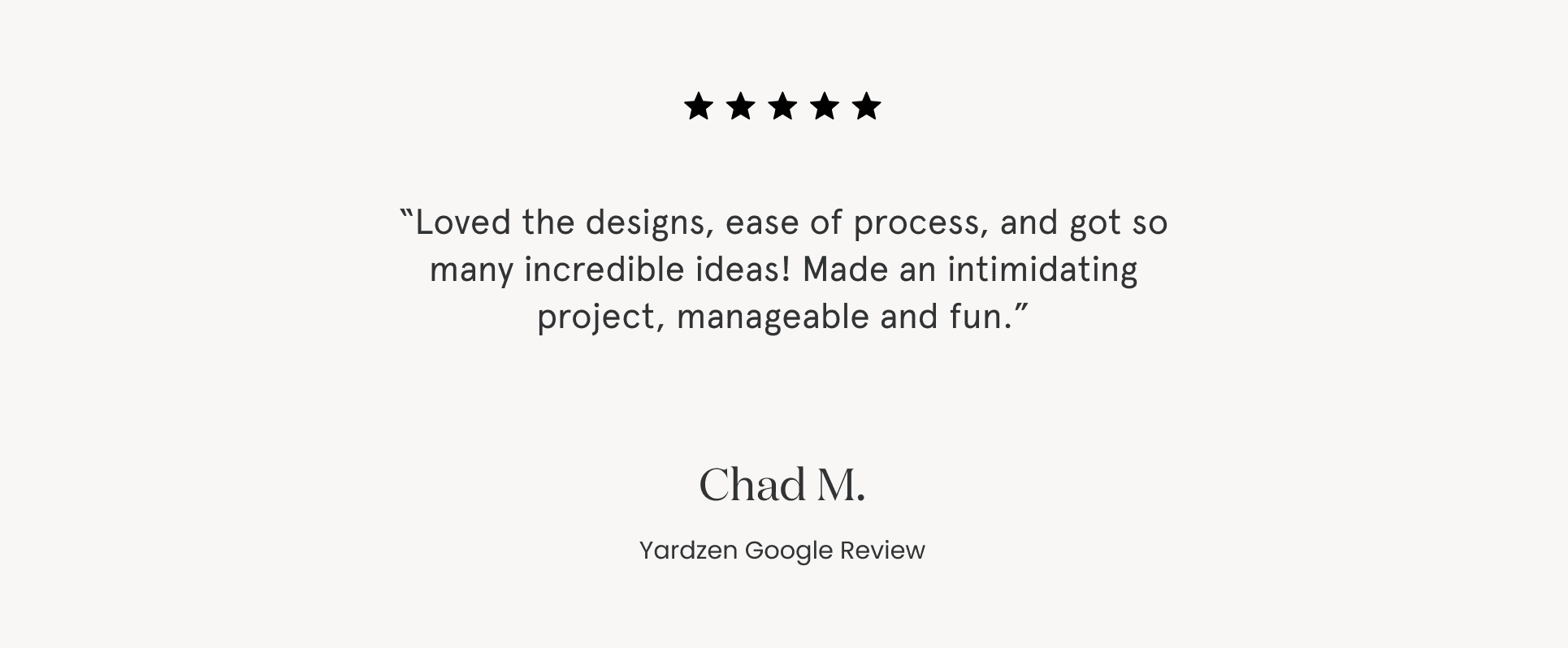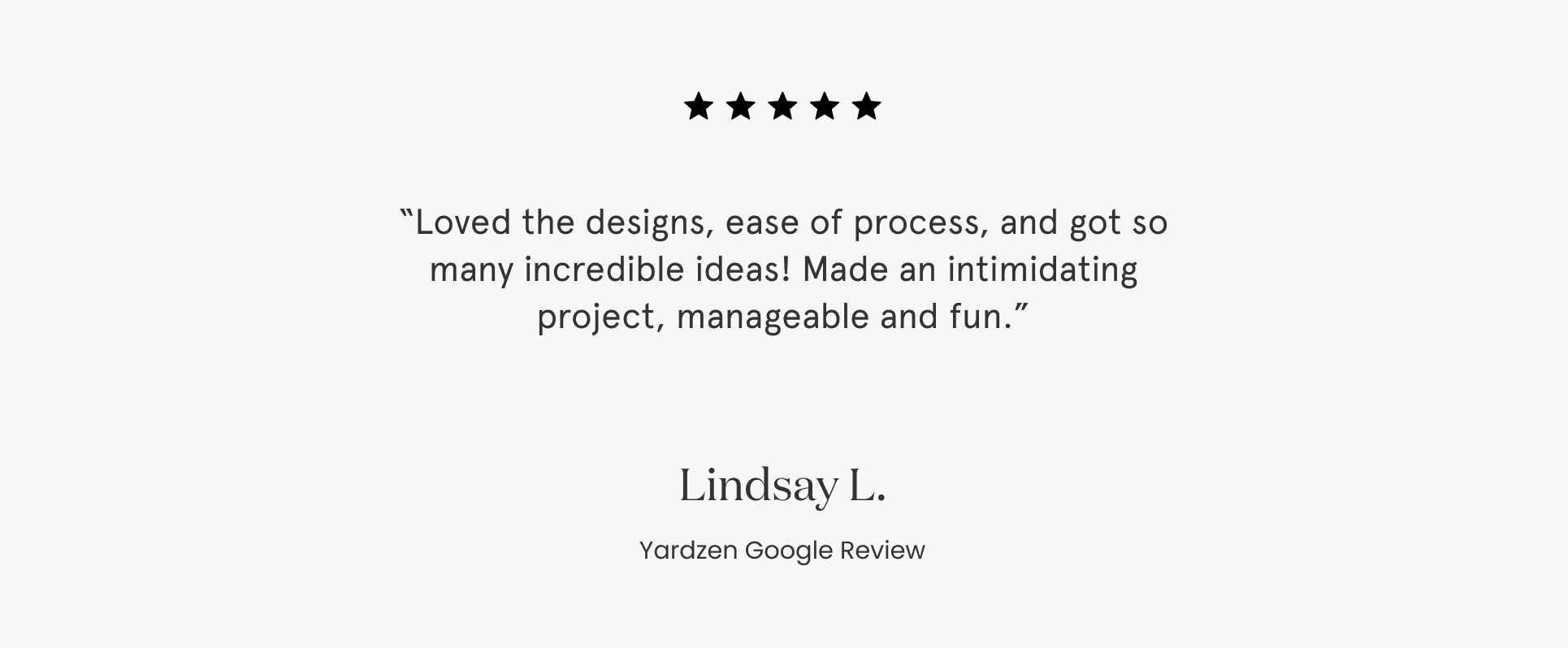 TUSCON LANDSCAPING FAQS
What design styles are popular with Tucson homeowners?
Tucson designs embrace the desert character of the regional landscape. The color palette centers on warm desert neutrals – from creamy whites and sandy tans to orange- and auburn-inflected browns.
Planting focuses on succulents and other drought-tolerant species, and rightly so given the arid climate. Decorative rock, from fine- or coarse-grained mulches to showpiece boulders, feature heavily within planting beds, and rock arroyos are a common sight, standing at the ready to channel heavy monsoon rains.
Within this desert-driven plant and materials palette, styles vary from traditional to modern, but regardless of style an intentional and complementary relationship between the yard and the surrounding landscape is the primary driver in most designs.
What are popular features in Tucson landscapes?
People are outside for all but the hottest couple weeks of the summer in Tucson, and landscapes are built to accommodate outdoor living. This means lots of features like outdoor kitchens, dining areas, and pergolas. Flexible outdoor lounge areas are popular, equally suitable for entertaining or private relaxation.
Staying cool is crucial. Shade structures from pergolas and shade sails to umbrellas and low shade trees are common, as are water features, a time-tested landscape strategy for cooling incoming breezes.
Should I use plants native to Tucson in my landscape?
Tucson's climate calls for plants that can tolerate hot, dry, and windy conditions, not to mention sudden inundation from summer monsoons. Because they evolved to thrive in these conditions, plants native to the Tucson region are a great choice, and are most likely to thrive with minimal extra water or maintenance.
Native plants also go a step further, offering top-shelf habitat value. By including native plants in their landscape designs, homeowners can help in the broader effort to restore biodiversity. Desert willow, velvet mesquite, Gooding's verbena, bull grass, and Mexican fan palm are just a few of the many fabulous native species available for Tucson landscapes.
Climate-adapted plants from similar dry climates can also play an important role in a water-wise landscape. Red yucca and various Agaves from Northern Mexico perform beautifully in Tucson designs.
Looking to max out your bird and bee visitors? Include keystone native species like white sagebrush, soaptree yucca, or Arizona ash.
What are top considerations for Tucson landscapes?
Water conservation and heat-tolerance are the top considerations for Tucson landscapes.
With respect to plants, designers should do their part by selecting plants with minimal need for irrigation – doing so will reduce cost and maintenance requirements in addition to conserving water. Lawns should be kept to a minimum, and are best avoided entirely. Talk to your designer about the many excellent alternatives to lawns that can be incorporated into landscape designs!
With respect to people, outdoor spaces should be shaded whenever possible, either by structures or tall planting. In addition to cooling outdoor spaces, trees can help to reduce home air conditioning expenditure by casting shade on the roof and exterior walls. When in doubt, plant a tree!
Strong desert winds (and subsequent dust storms), as well as heavy rain from summer monsoons, are also factors to consider.
To preserve Tucson's stunning stargazing views, landscape lighting should be kept to a minimum and comply with city light pollution ordinances.
When should I start my landscaping project?
Now! Any time of year is great to begin work on a landscape project.
When possible, we suggest utilizing the winter to work through the design phase – this sets you up to get on contractors' books early in the build season, so you can have your design installed and ready to enjoy in time for summer.
If winter has passed, don't worry, it's never too late in the year to begin work on a landscape design project.
"Highly suggest Yardzen. The online process made everything super easy and efficient. Thank you to the entire Yardzen team."
Shannon M., Yardzen client
Yardzen creates local landscape designs in and around Tucson:
Ajo, Arivaca, Catalina, Cortaro, Green Valley, Lukeville, Marana, Mount Lemmon, Rillito, Sahuarita, Sasabe, Sells, Topawa, and Vail.
Explore other Arizona landscape designs by Yardzen:
Phoenix