Build with a Yardzen Pro Contractor
Our extensive network has been thoroughly vetted by our team. We'll hand pick a local contractor from our Pro Network who's right for your unique project.
EXPLORE PACKAGES
Partner with the top landscape contractors
We only accept the best, most responsive, and diligent contractors. Yardzen Pros in our network consistently receive high marks from Yardzen clients.
EXPLORE PACKAGES >
How Yardzen Pro Network works
After your design is final, we'll match you with a Pro best fit for your unique project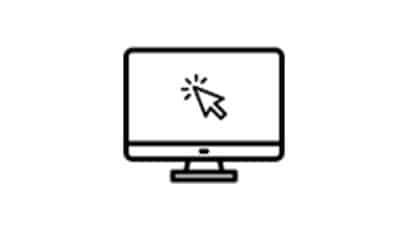 Step 1
When your design is finalized, opt-in for Pro contractor matching services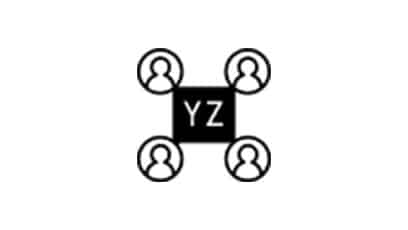 Step 2
Get matched with the Pro that's best suited for your project
Step 3
Review plans with your Pro and make adjustments if needed
Step 4
Enjoy complimentary bid review and support during the process
Yardzen Pro Requirements
We partner only with the best, most responsive, and diligent contractors
for our clients' projects
Dependable
You can trust that our Pro Network contractors will complete your Yardzen project and do it well. Our team has carefully vetted members who demonstrate consistency across every landscaping project.
Communicative
Our Pro Network is a part of the Yardzen team working towards a common goal of building the yard of your dreams. Clear and prompt communication is essential to keep projects on time, budgets in order, and quickly remedy any hiccups.
Friendly
Having a friendly personality is not a "nice to have" but a Yardzen requirement. Creating a friendly worksite improves project communication, collaboration, and overall project morale.
Honest
Our Pro Network contractors have undergone a vigorous vetting process and have demonstrated a long-standing, stellar reputation for providing clear project scope, itemized material lists, milestone updates, and more.
Demonstrated Skills
Before we match your project with a contractor, we're working behind the scenes to identify the best Pro contractor in our network that fits your yard's unique characteristics and Yardzen design. Our local hand-picked contractor will have the right skills to get the job done.
What clients who built with a Yardzen Pro are saying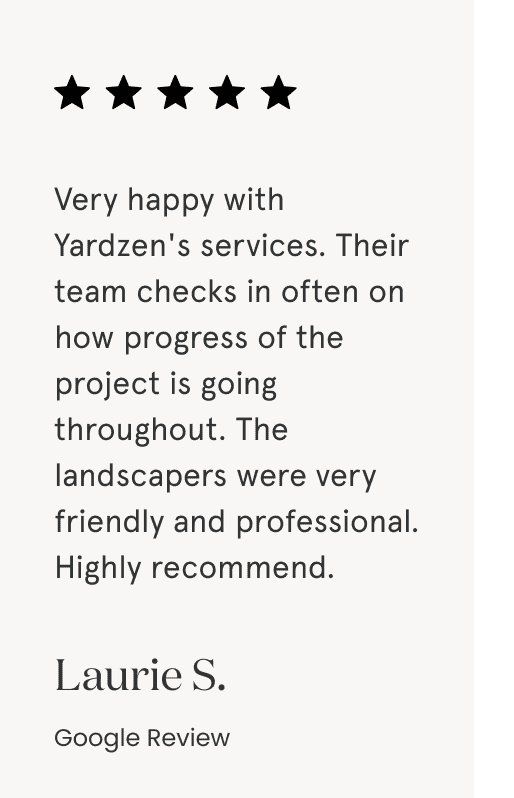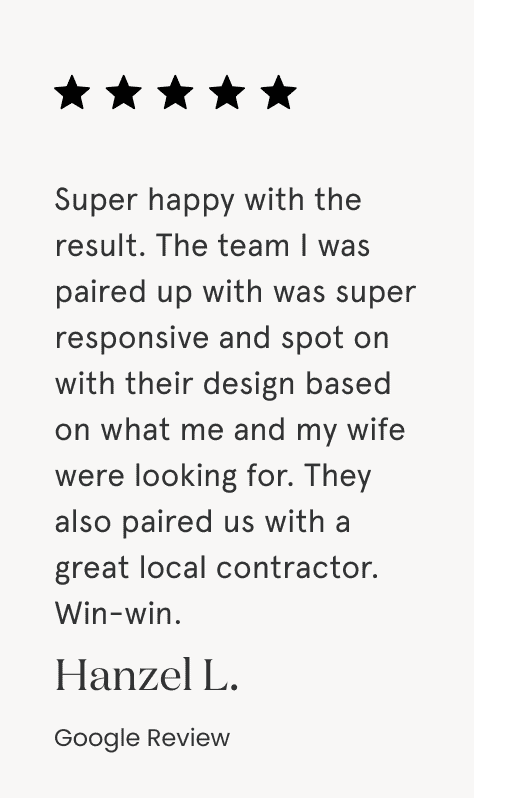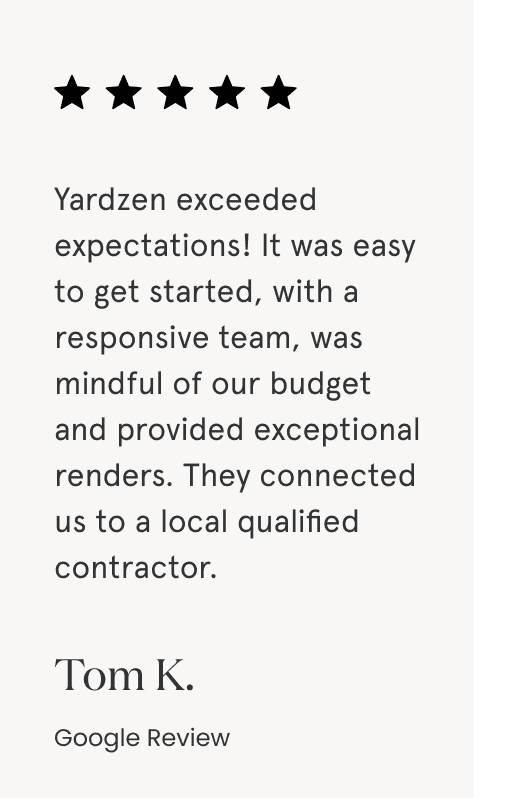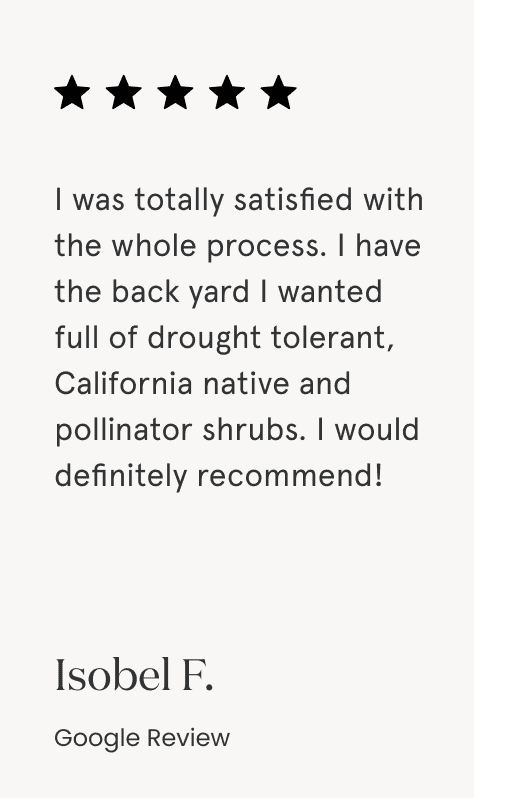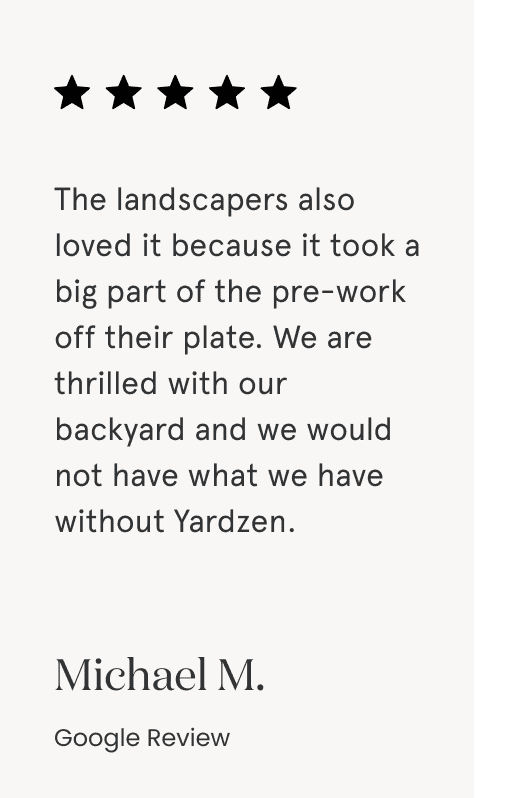 Yardzen support throughout your project
Every Yardzen Pro project includes:
– Help with design adjustment after contractor site walk
– Client check-ins with Yardzen team
– Complimentary bid review service
– Optional SoFi project financing
– Help with design adjustment after contractor site walk
EXPLORE PACKAGES >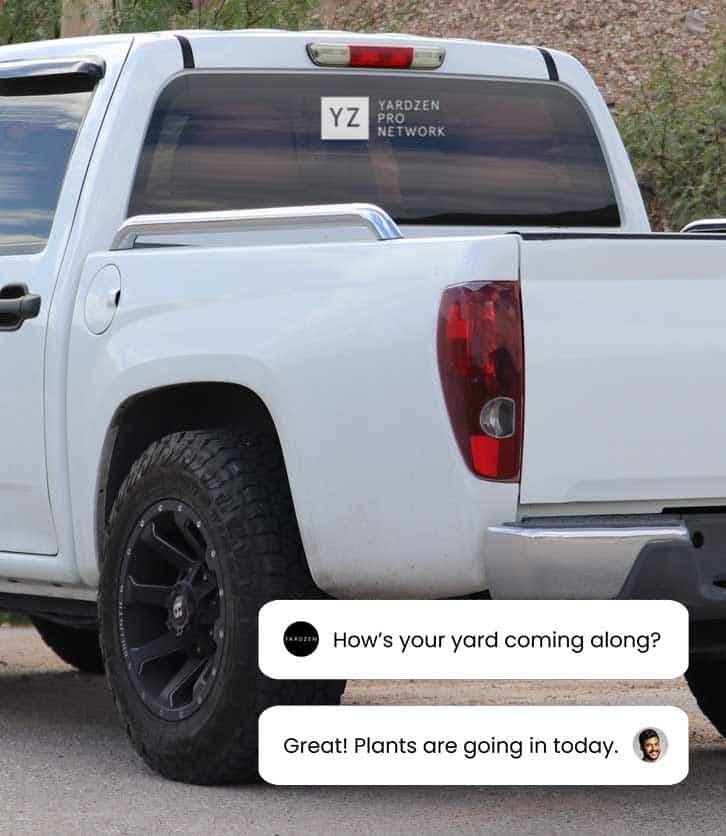 How does Yardzen Pro Matching work?
After you receive your final design (a.k.a Revised Conceptual Design) you'll have an opportunity to express interest in being introduced to a landscape contractor in the Yardzen Pro Network to install your design. We'll match you with the Pro we deem the best fit for your project.
How do you design to my budget?
At the outset of the design process we'll ask you for your all-in budget for your project. Your designer will create your design with that number in mind. However, it's important to keep in mind that there are always variables—the finish materials and plant sizes you ultimately choose, for example—that can bring down cost or drive it up.
Do you guarantee the Pro's pricing?
Your relationship with the Pro you hire will be direct, so we cannot guarantee her/his pricing. We seek to find Pros who offer fair market costs to add to the Pro Network across the entire spectrum of work, from mid-range to high-end.
Do the Pros in the Yardzen Pro Network work for Yardzen?
Contractors in the Yardzen Pro Network are partners, not employees of Yardzen.
Can I install my design in phases?
Yes, however we recommend you have a minimum of $15,000 to allocate to the first phase of your installation. We always recommend starting with a comprehensive design for the full scope of your landscaping project, but it's no problem to install the design in phases.
How many contractors will you match me with?
Our goal is to help you get your Yardzen design installed. While we consider multiple Pros for each job, we ultimately select one contractor in our network who we believe is the right match for you.
How quickly will I be matched with a Pro?
Every project is unique, and many factors feed into the matching timeline, including the complexity of your project, the number of in-network Pros near you and seasonal availability. We begin the process of matching as soon as your project is complete and you signal that you're interested in being matched.
How quickly after I'm matched with a Pro will they be able to begin work?
In partnership with our Pros, we do our very best to get Yardzen projects prioritized. Here, as with Pro Matching timeline, there are many factors that can impact this date range. The most impactful is seasonality, or what time of year you're beginning work and how scheduled the Pro is. This is why we encourage clients to begin their design far in advance of when they want the work done.
Can I work with my own contractor?
With Yardzen, you own your design and you are welcome to work with a contractor of your choosing.
Can Pros help with permitting?
Yes. If your project requires permitting we'll aim to match you with a Pro who will be able to assist with securing the necessary permits or guiding you through the process.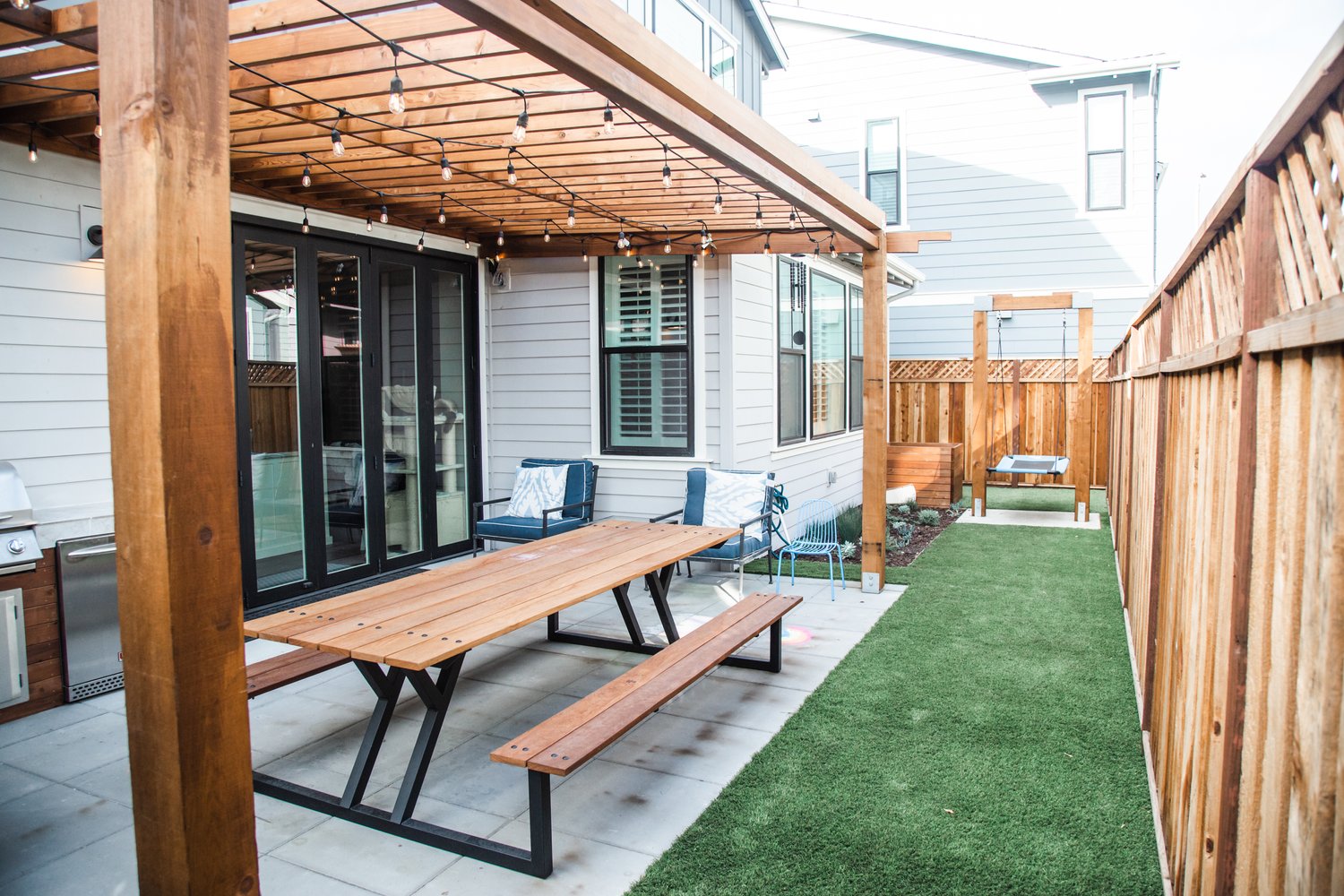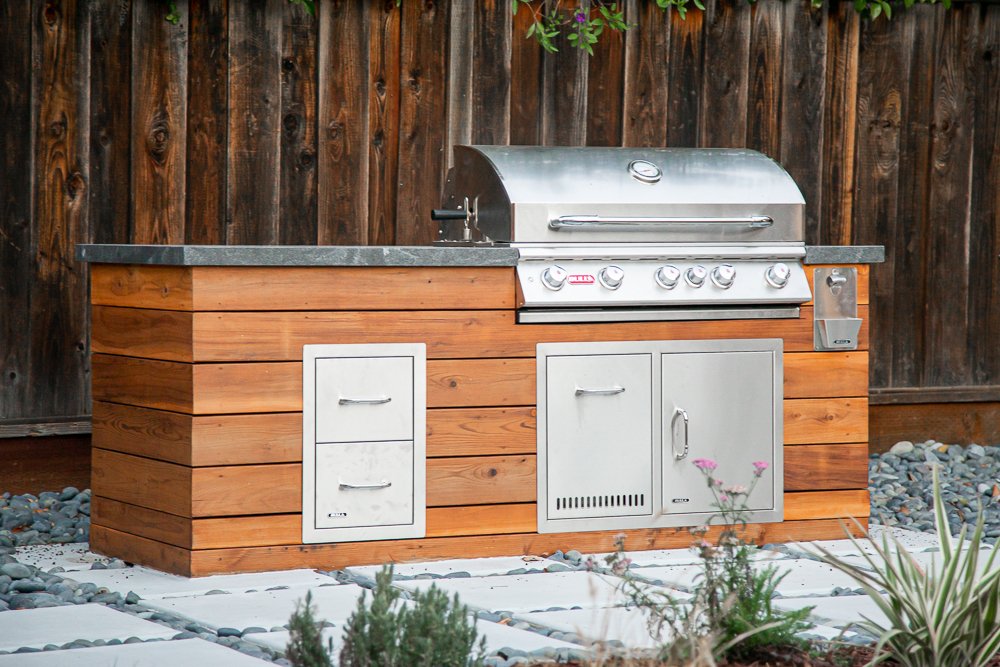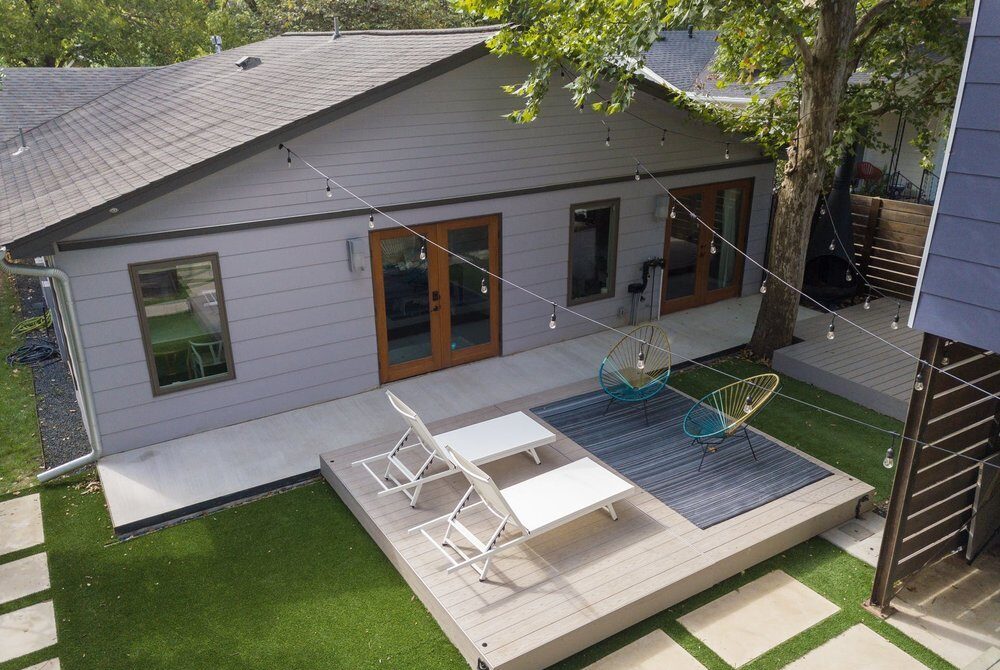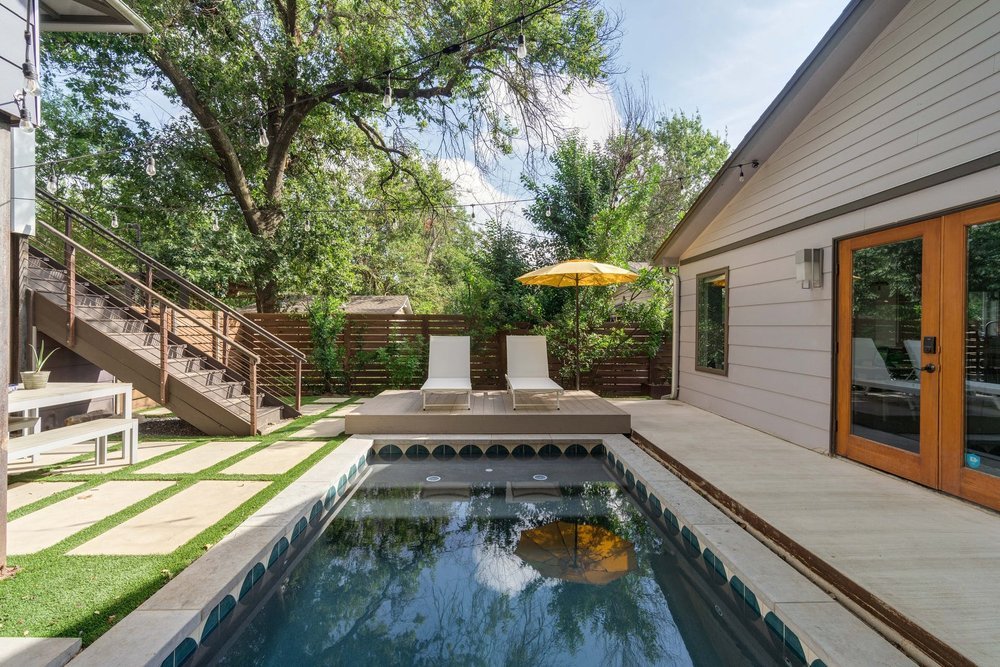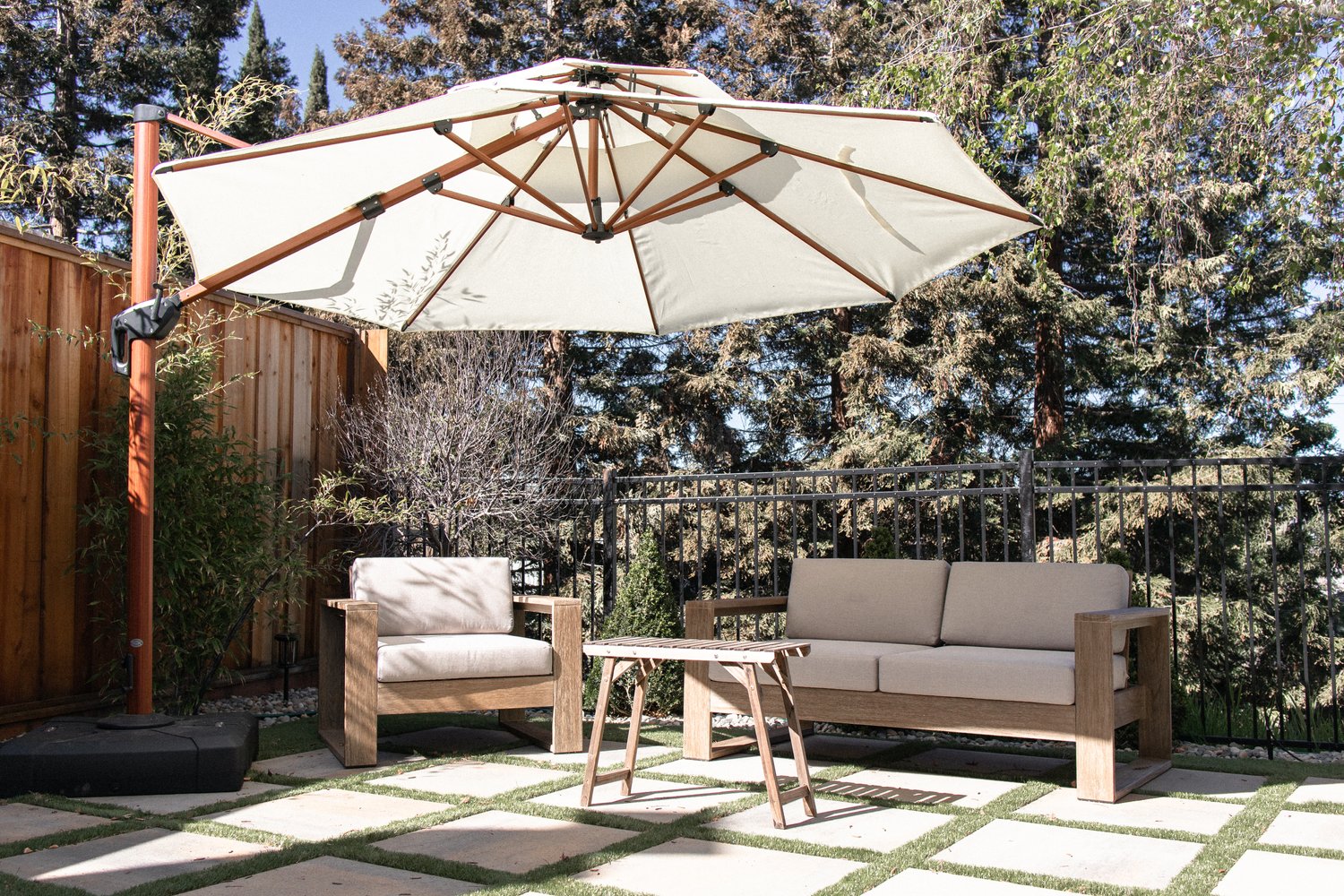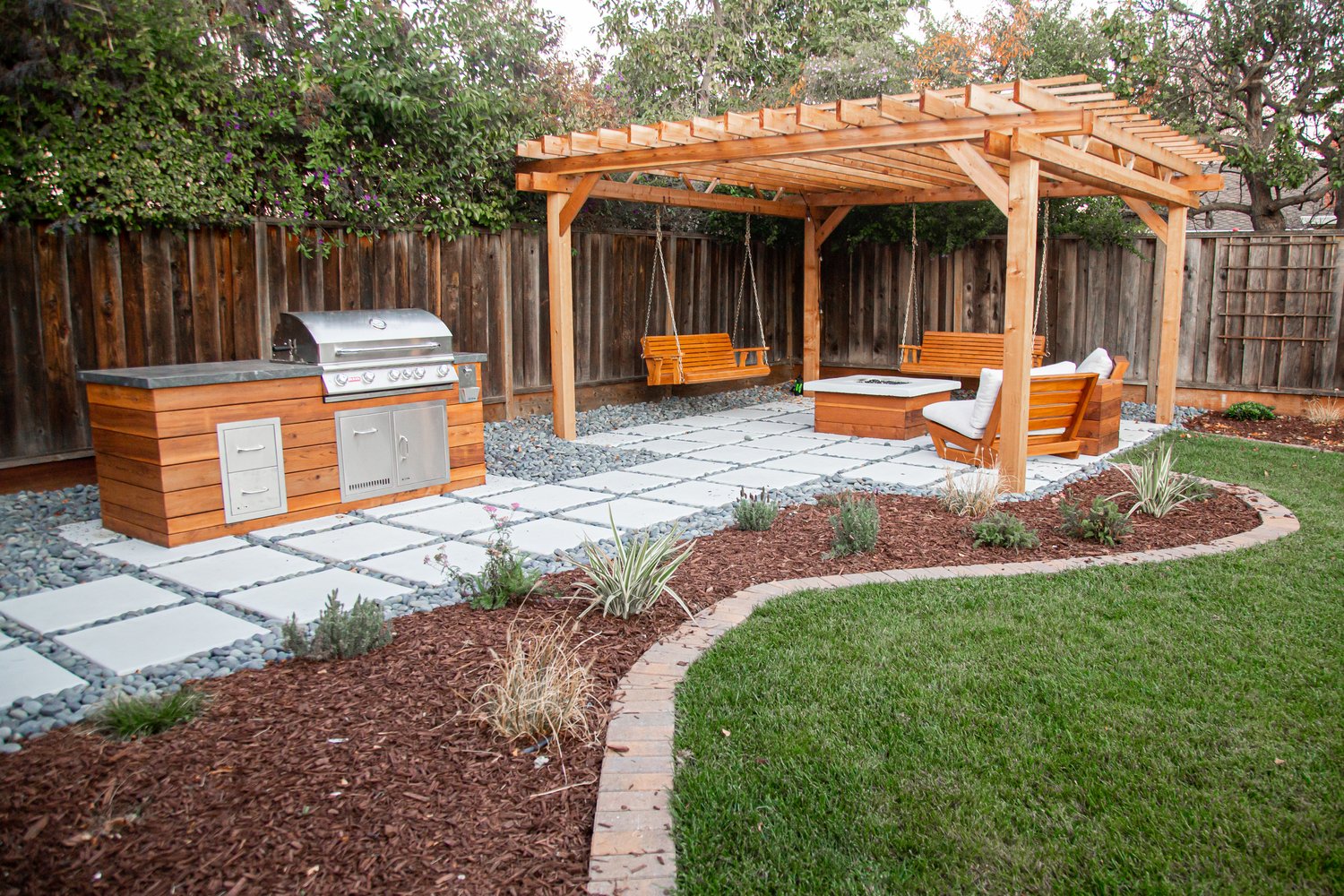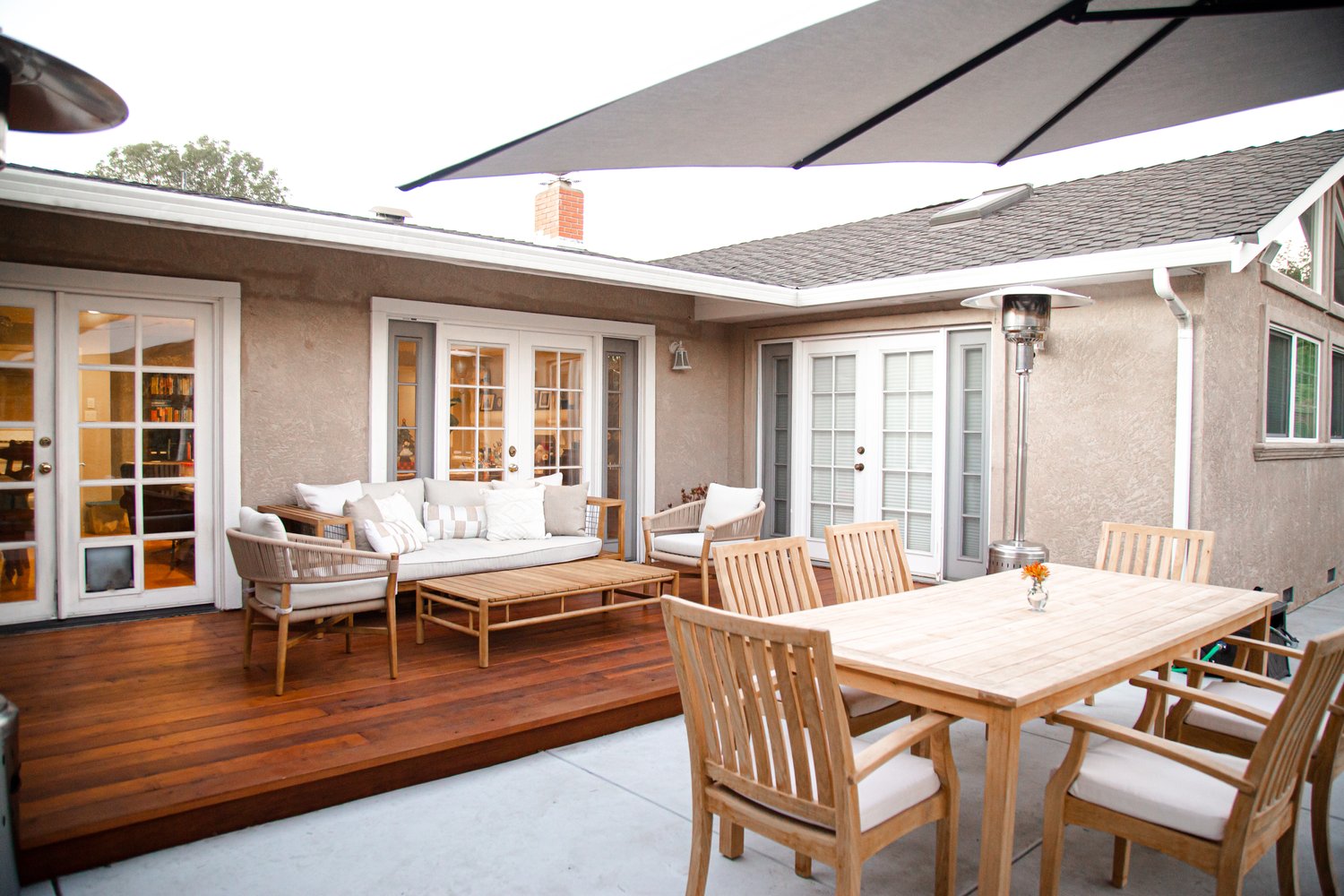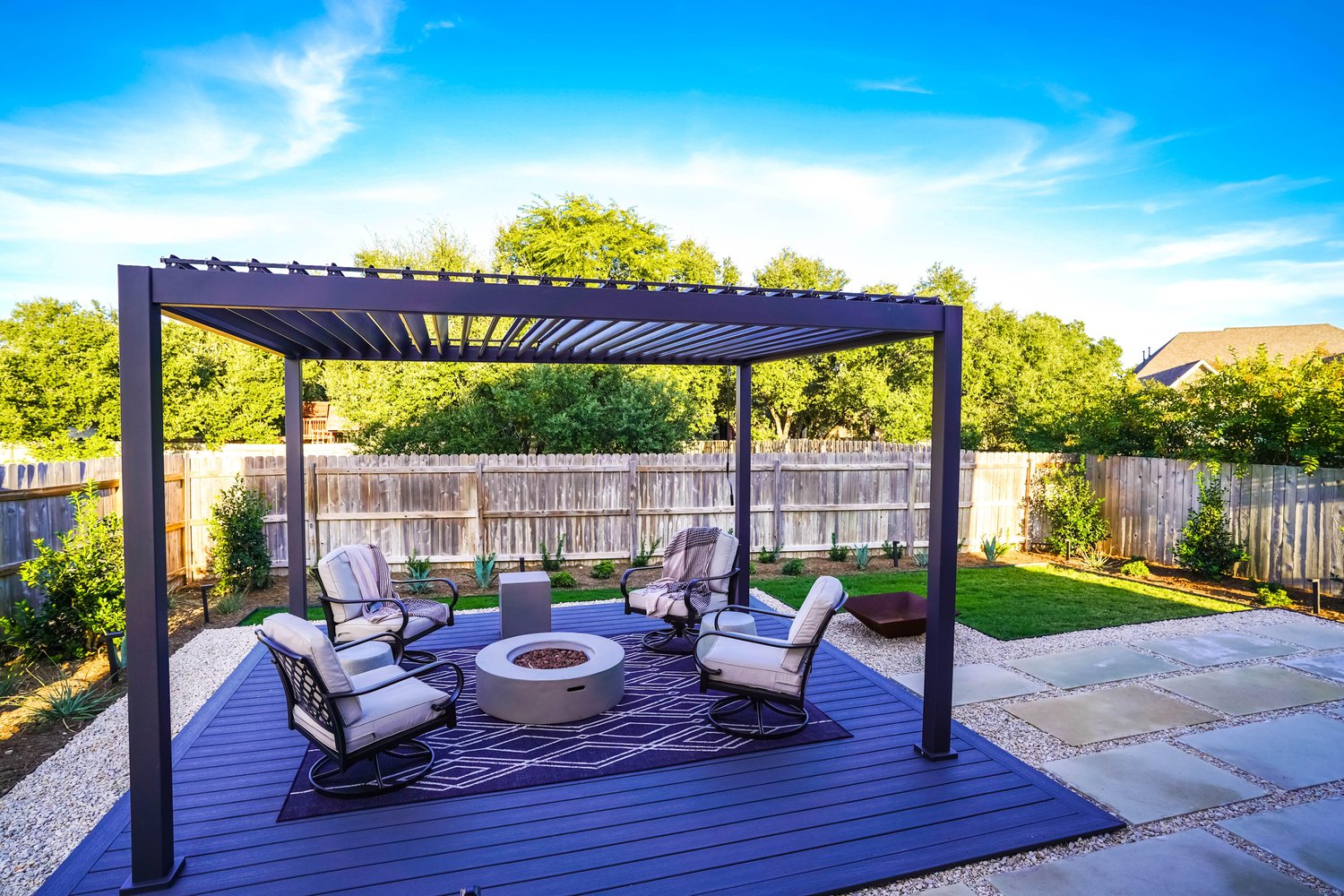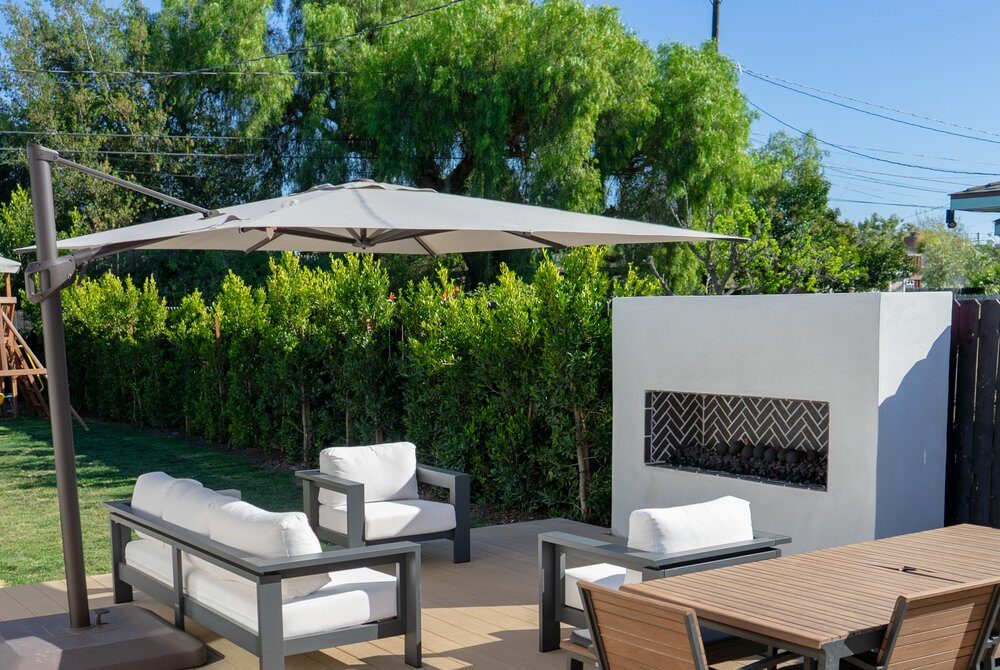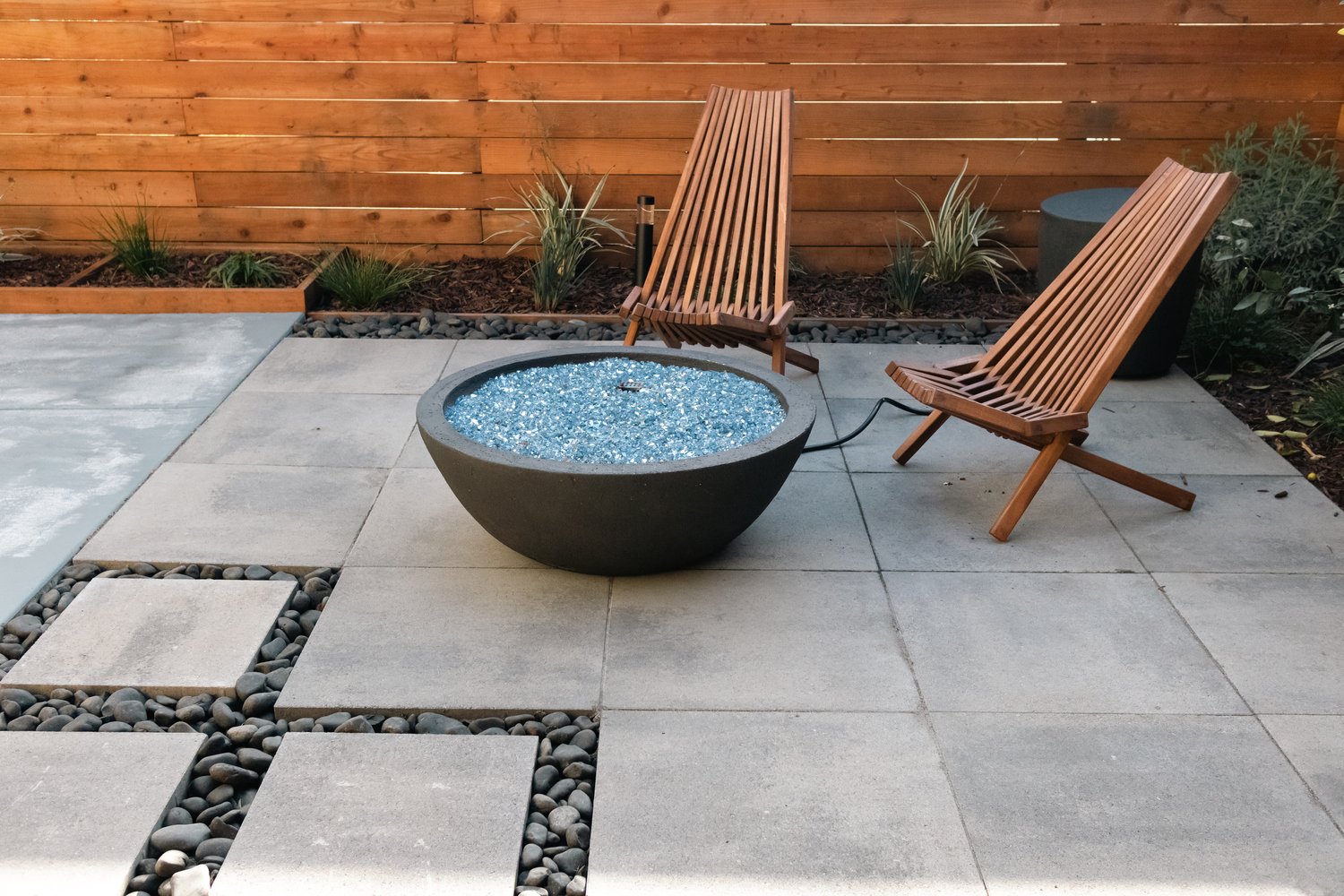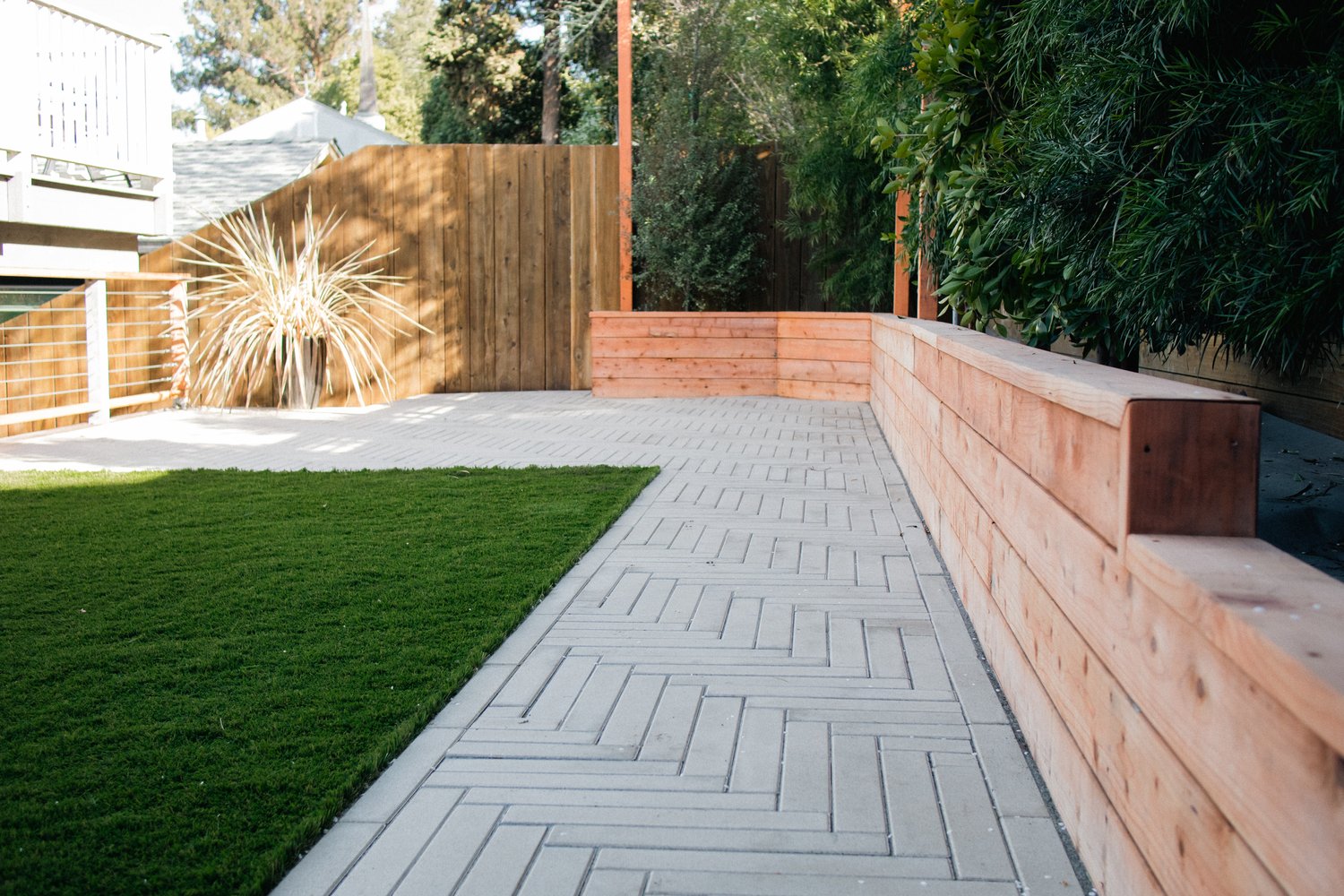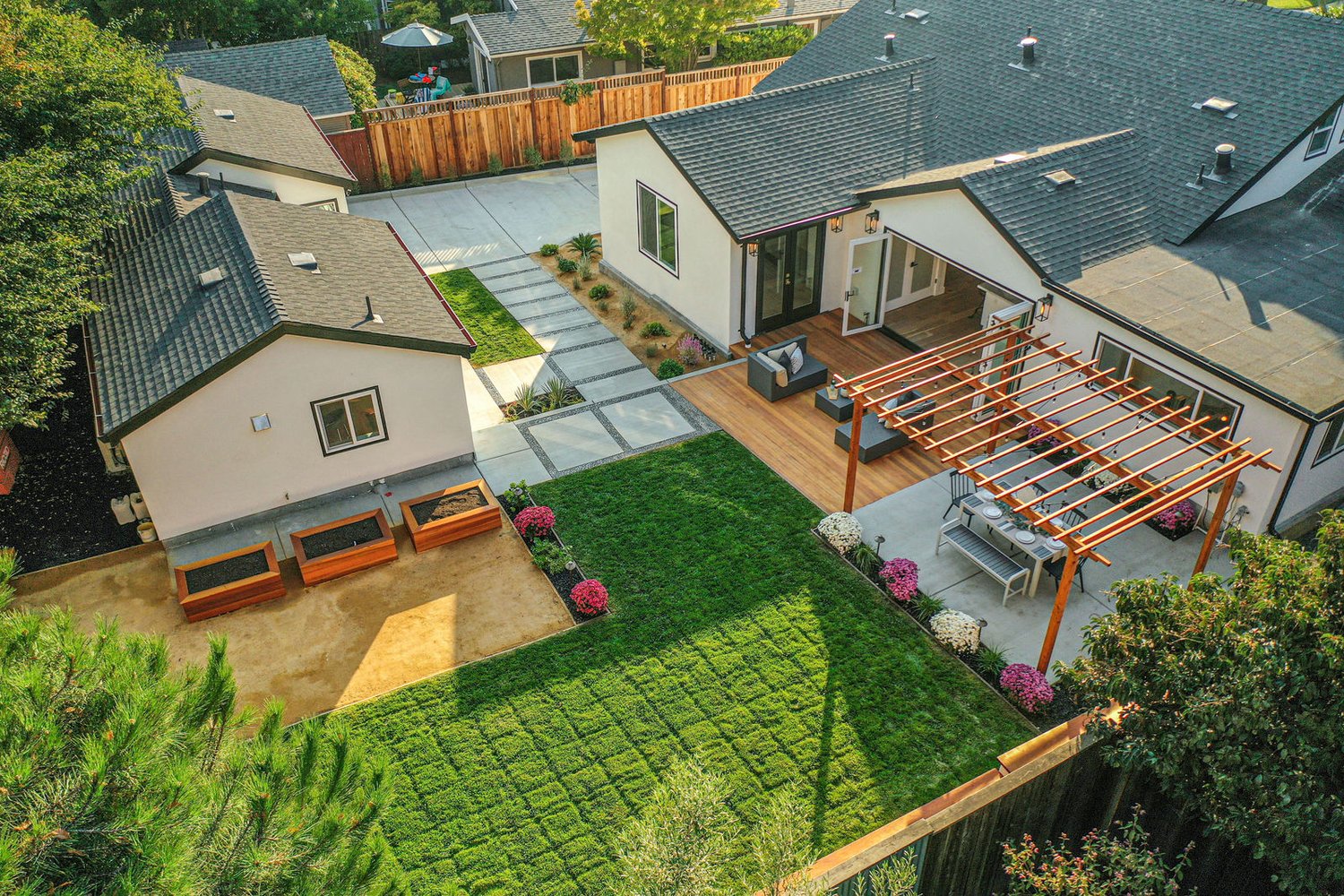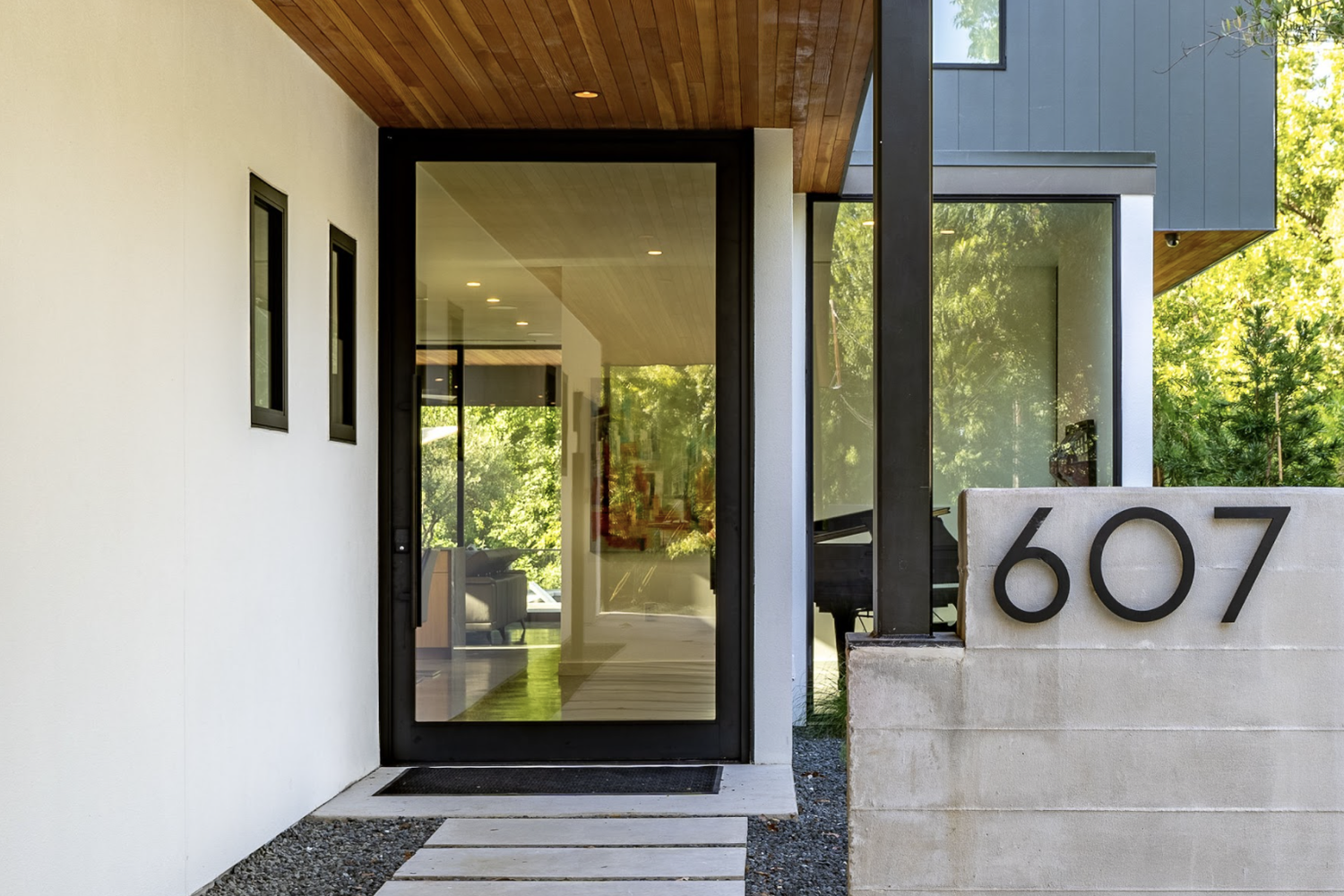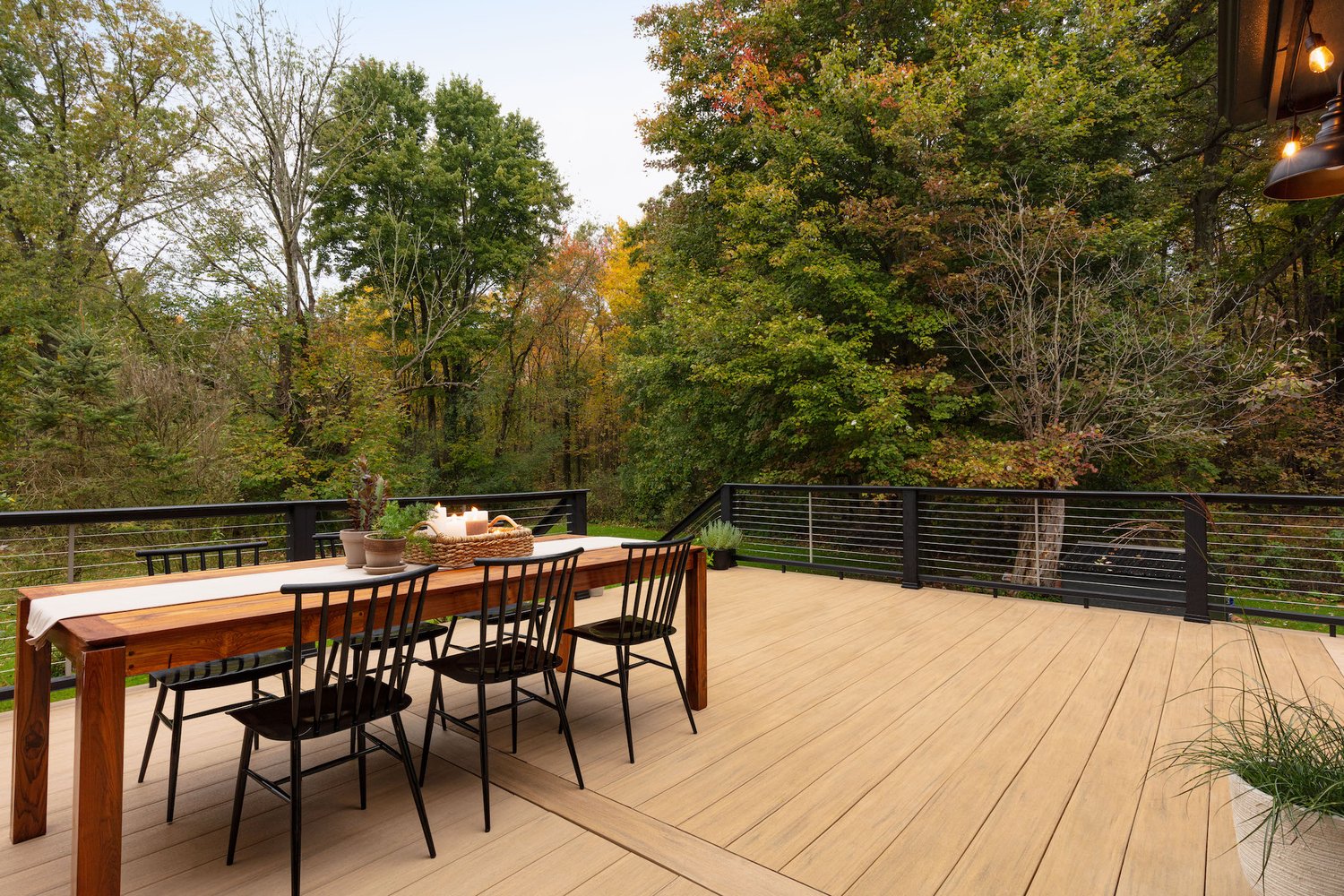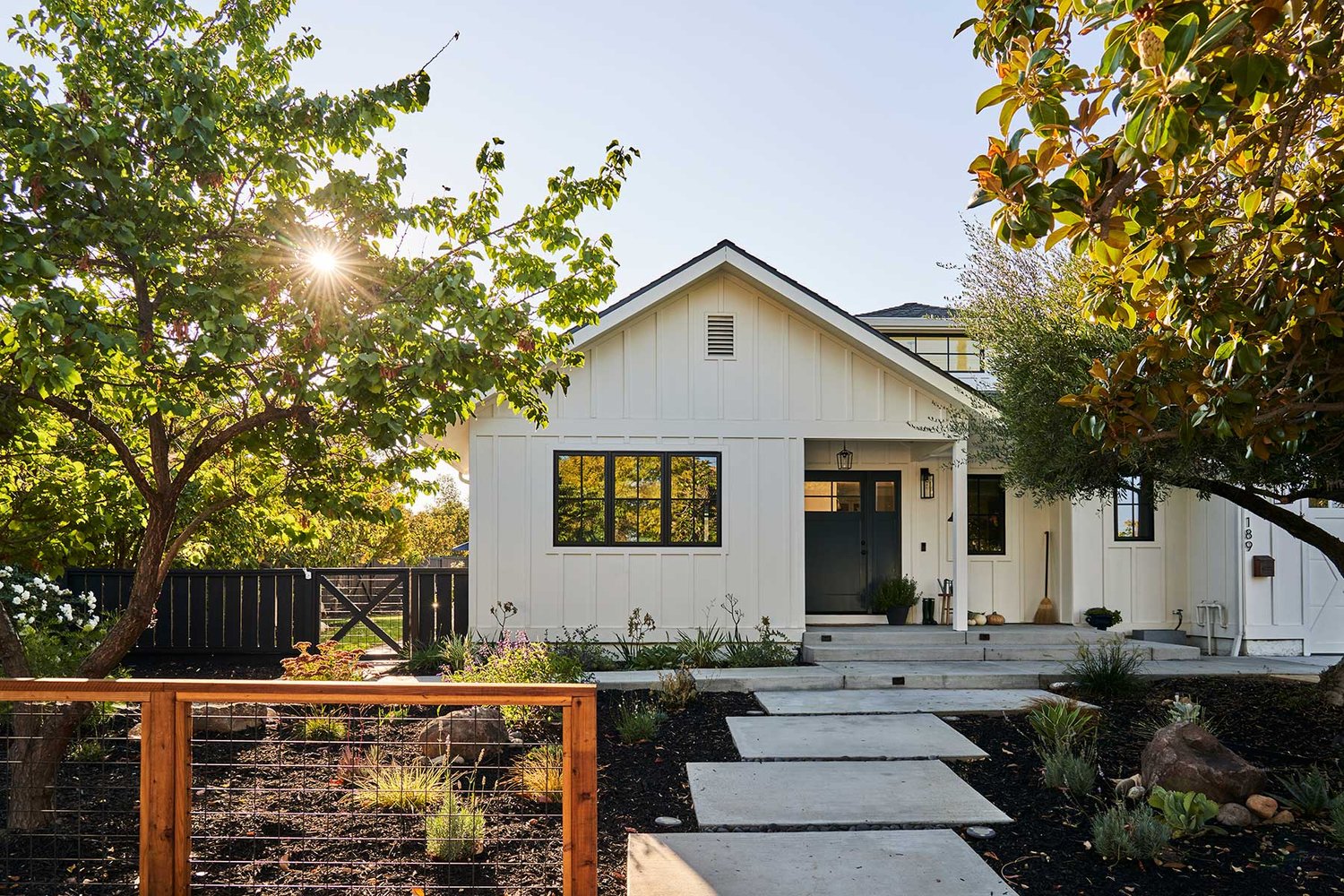 Let's build together!
Yardzen works with the leading contractors from coast to coast.
We'd love to design and build your next outdoor project.
EXPLORE PACKAGES
Learn more about the build phase
How to navigate the build phase of your project, and how Yardzen's team can support you.