Landscape design & build for Seattle
Yardzen designs everywhere in the U.S. and the Seattle area is one of our favorites. Famously gray, Seattle, the largest city in the Pacific Northwest, gets about 200 cloudy days and 150 rainy days a year (though, interestingly, sunnier cities like New York and Houston receive more total annual rainfall than Seattle).
EXPLORE DESIGN PACKAGES
Climate & Terrain
Ok, so it's cloudy. It's also gorgeous, culturally and economically vibrant, and one of the fastest growing cities in the country. Obviously, there's something magic about the place.
Seattle rests on a collection of hills, which are echoed in the east by the grand Cascade Mountains. With the Pacific Ocean to the west and Lake Washington to the east, temperatures stay fairly mild year-round, kept in check by the masses of water. If you don't mind moisture, you can enjoy the outdoors much of the year.
Outdoor Living
The dramatic landscape of the northwest, with deep green forests, large mountains, and crystal lakes, is a palpable presence throughout Seattle. This natural landscape is not far away, either. Outdoor enthusiasts flock to Seattle for its proximity to nature and the enjoyment it offers.
Design & Build
Whatever your landscape vision may be, Yardzen is ready to make it a reality, working with you to craft a landscape design that achieves the look, feel, and function you are dreaming of, then connecting you with a vetted contractor from Yardzen's Pro Network to get your design built.
GUIDE TO DROUGHT TOLERANT LANDSCAPING
Our Favorite No-Grass Front Yard Ideas
READ NOW >
California Low-Water Landscaping Rebates
READ NOW >
How To Design a Drought Tolerant Yard
READ NOW >
TRUSTED BY THE EXPERTS


SEATTLE, WASHINGTON DESIGN GALLERY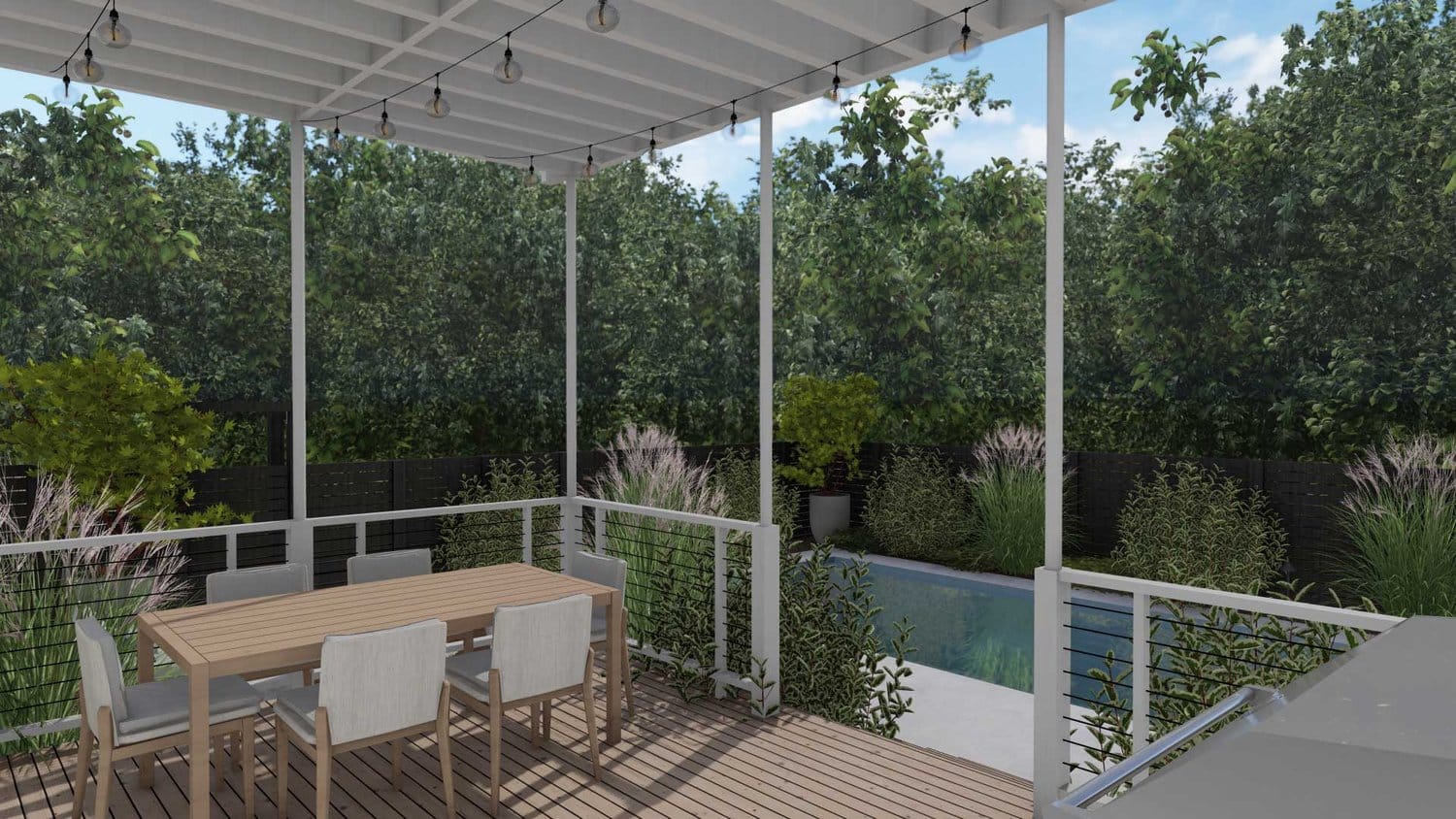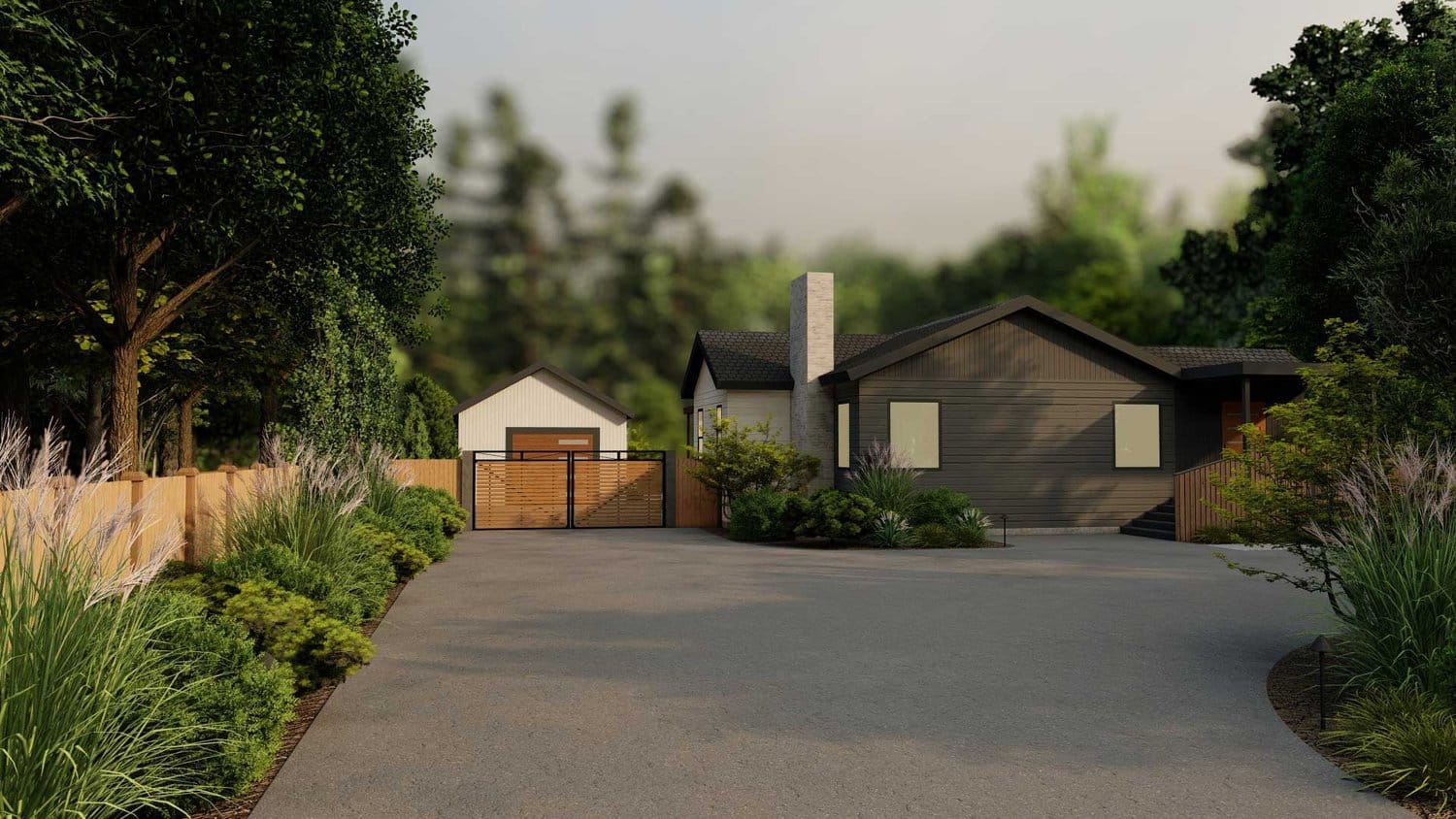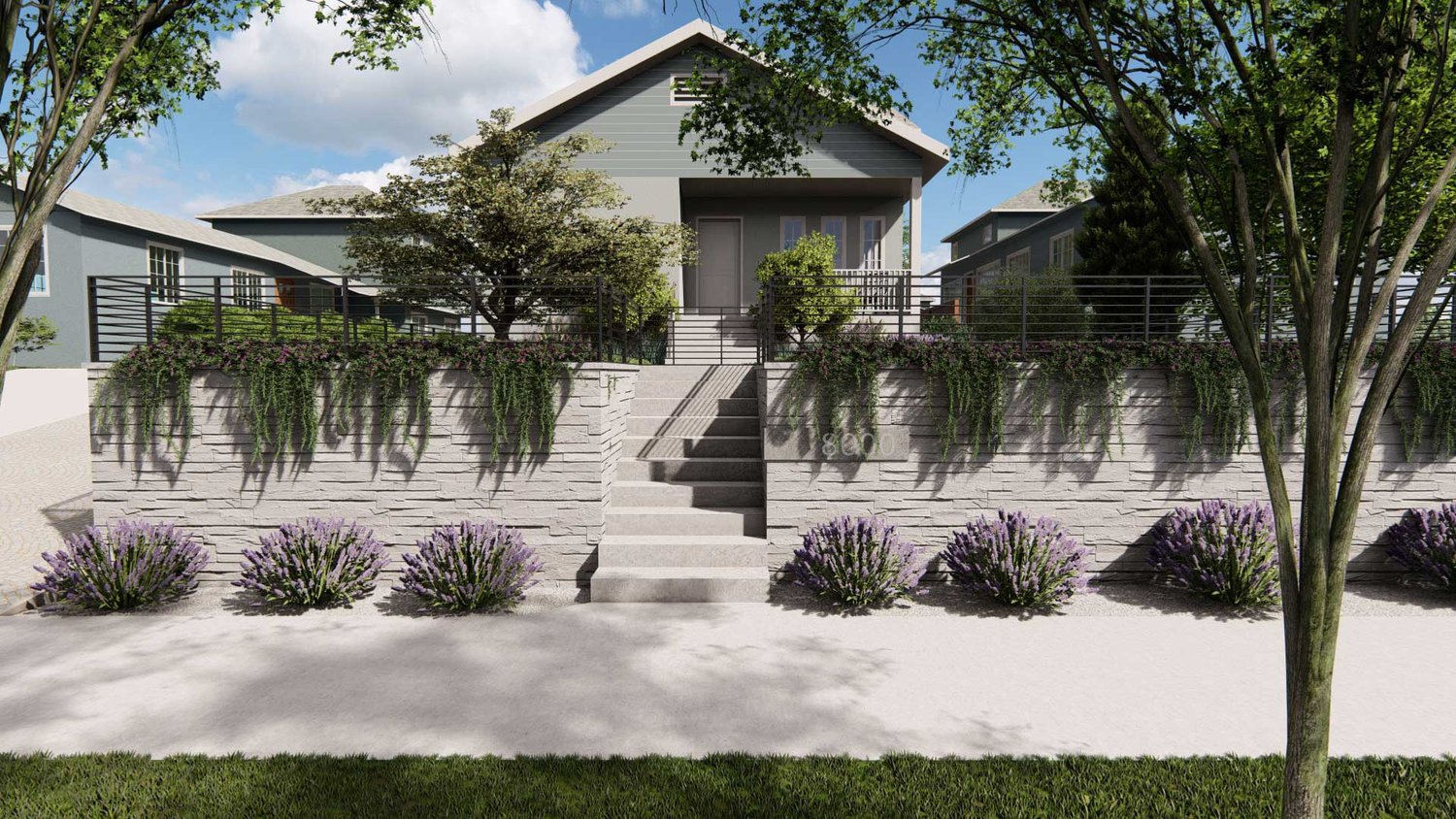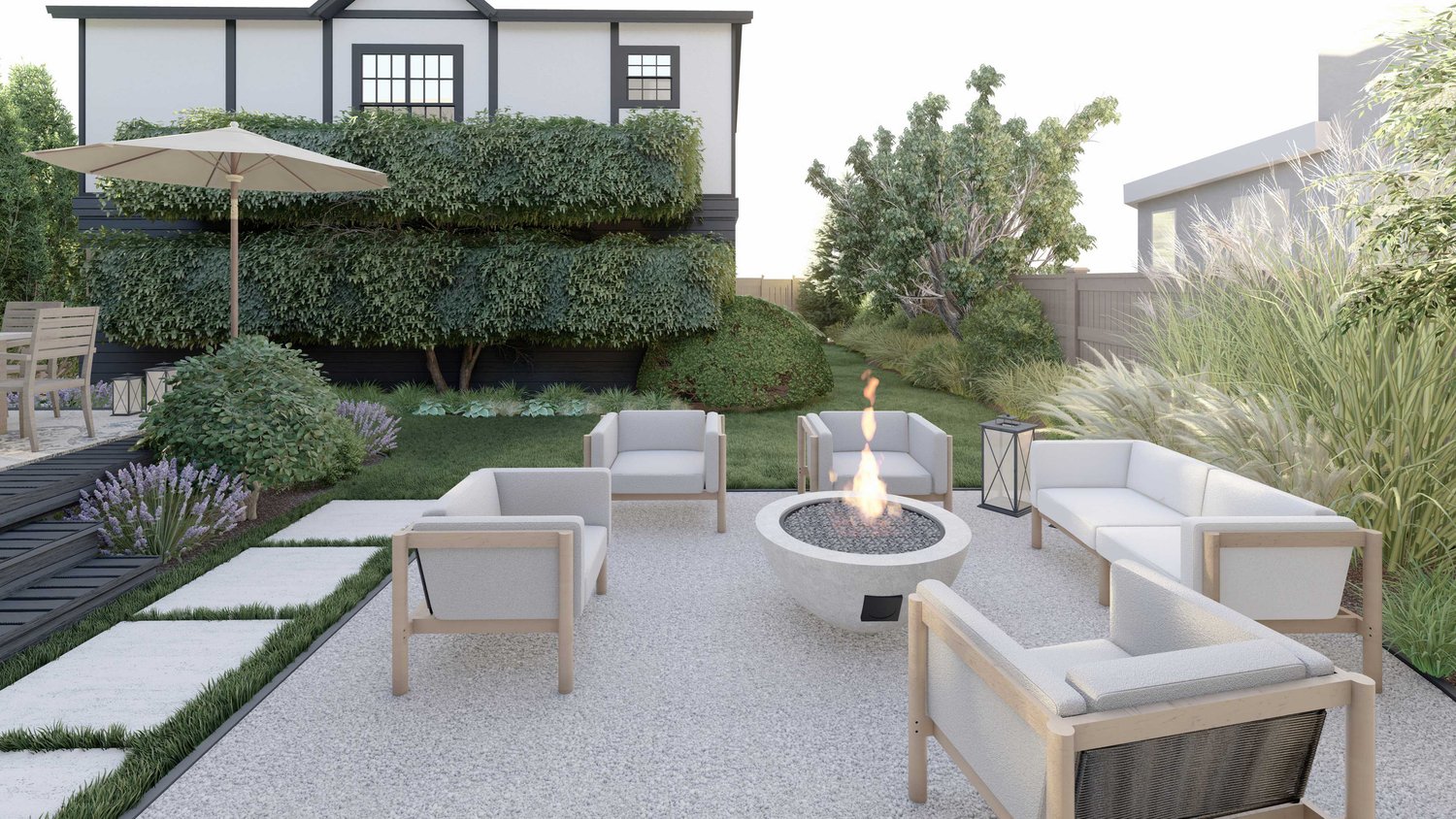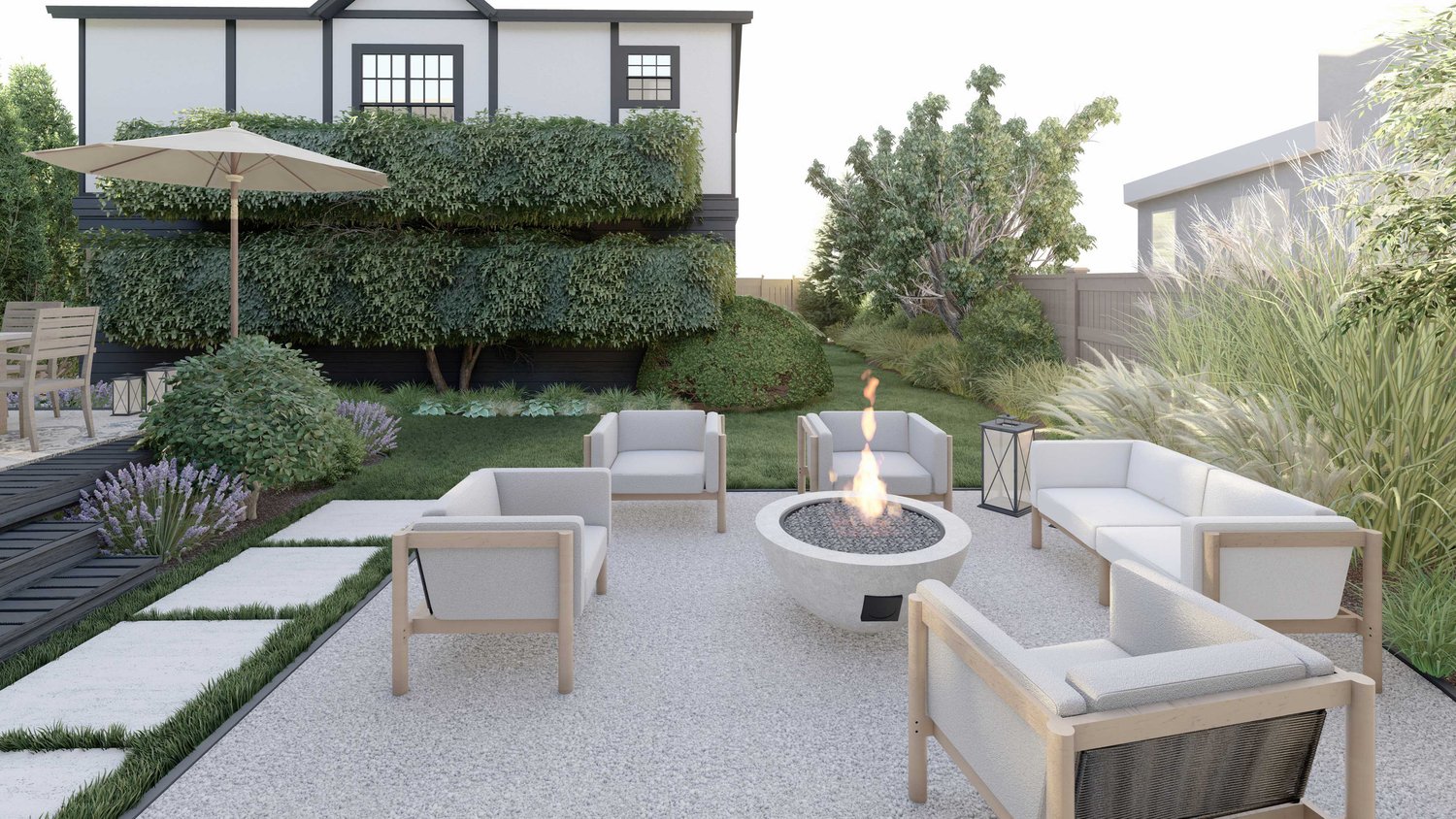 POPULAR AMENITIES IN SEATTLE YARDS
Simple and thorough online process
Take a style quiz, share videos and photos of your existing outdoor space, and learn about the costs in our Yard Builder™ tool. Our design team will help you at every step of the process.
GET STARTED >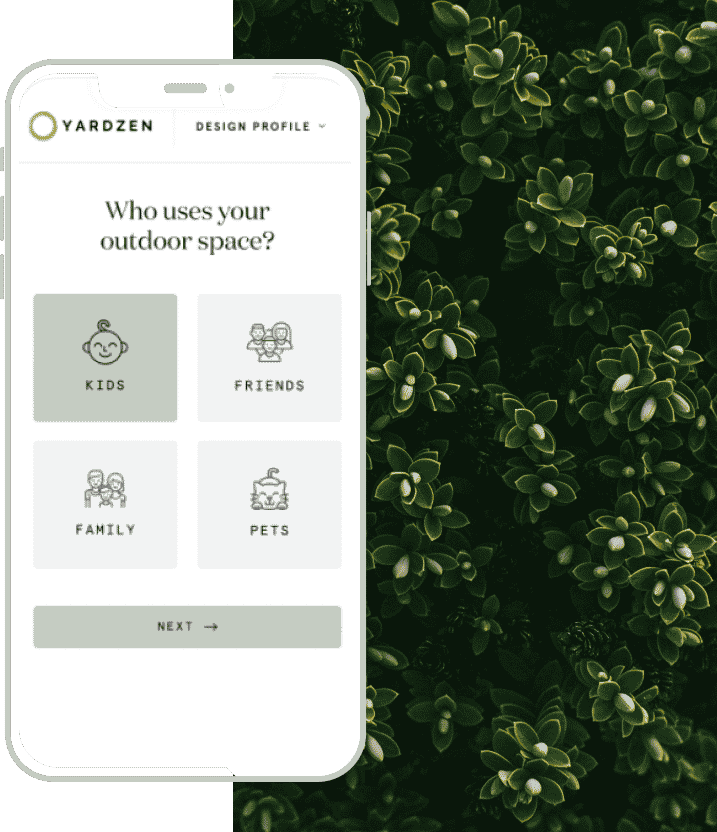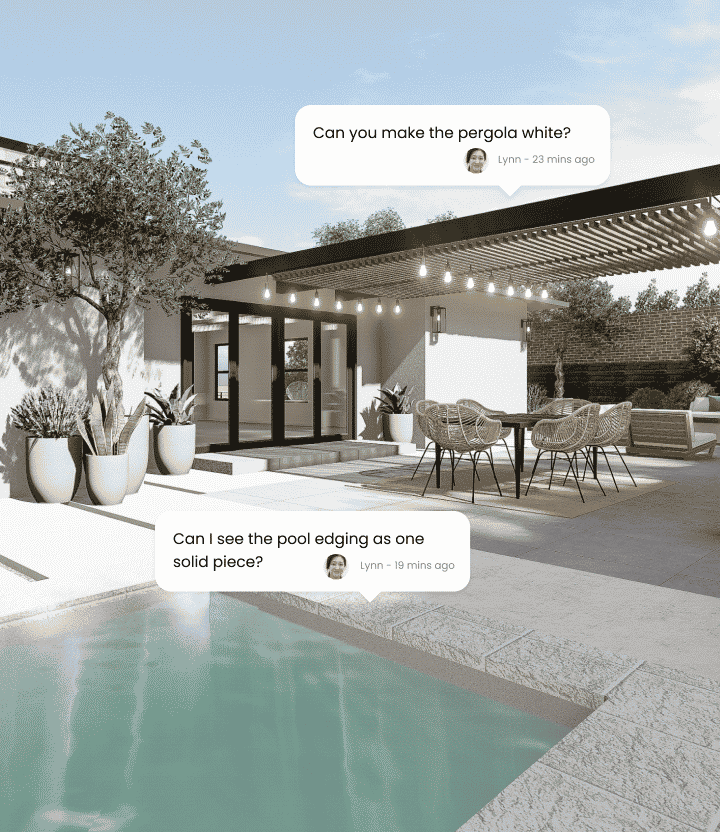 The easiest path to a final design you'll love
Review your first design in our online Feedback Studio. You'll be able to share feedback before we start incorporating your changes. A live design review call is also available to help get your project ready for installation.
GET STARTED >
Built by someone you (and Yardzen) trusts
We'll translate your 3D design concepts into a detailed CAD plan that's ready to install. Next, we'll connect you to a vetted, Seattle area landscape contractor who can bring your dream yard to life.
GET STARTED >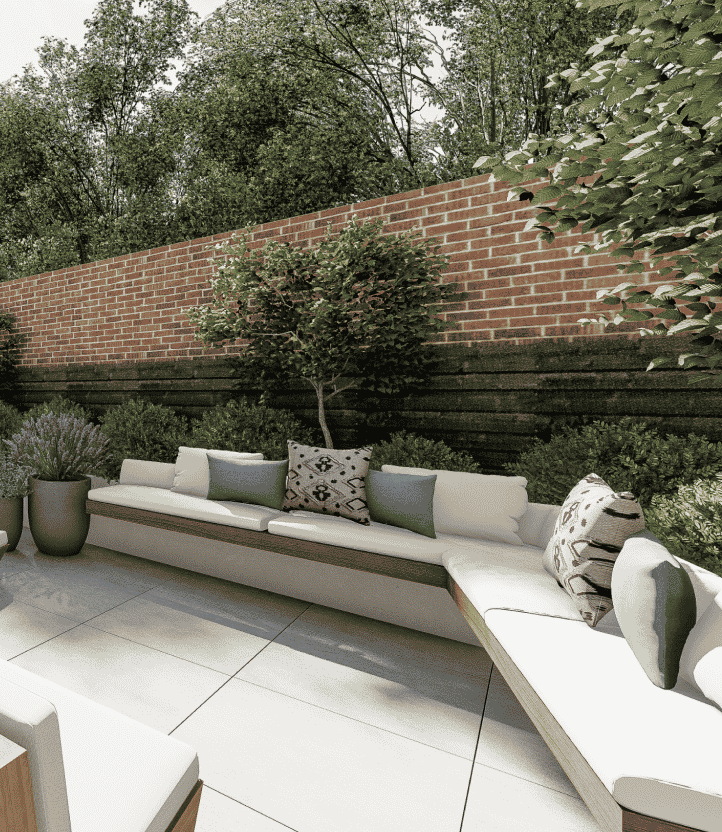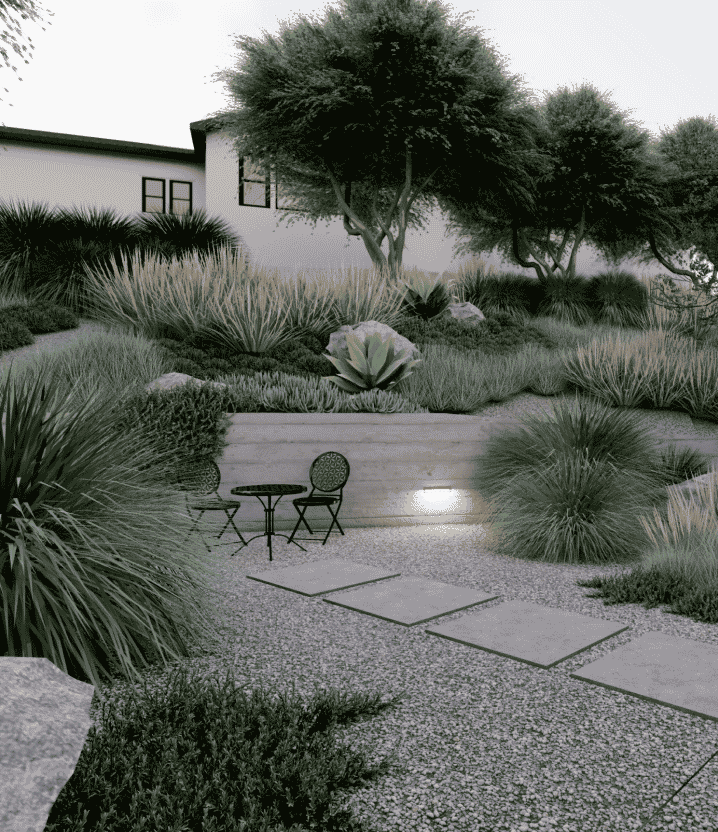 Custom designs for your unique outdoor space
We've built a database of plants, trees, and groundcovers that match to Seattle's planting zones, sun/shade/water requirements, aesthetic, and essential features like native plants. Using satellite and aerial imagery, coupled with your photo, video, and factoring in your details, we can create the outdoor space of your dreams.
GET STARTED >
WHICH YARDZEN PACKAGE IS RIGHT FOR YOU?
Take our YardBuilder quiz to find out.
GET STARTED

1. Tell us about your unique outdoor space

2. Answer a few questions about your dream yard

3. Get a personalized design package recommendation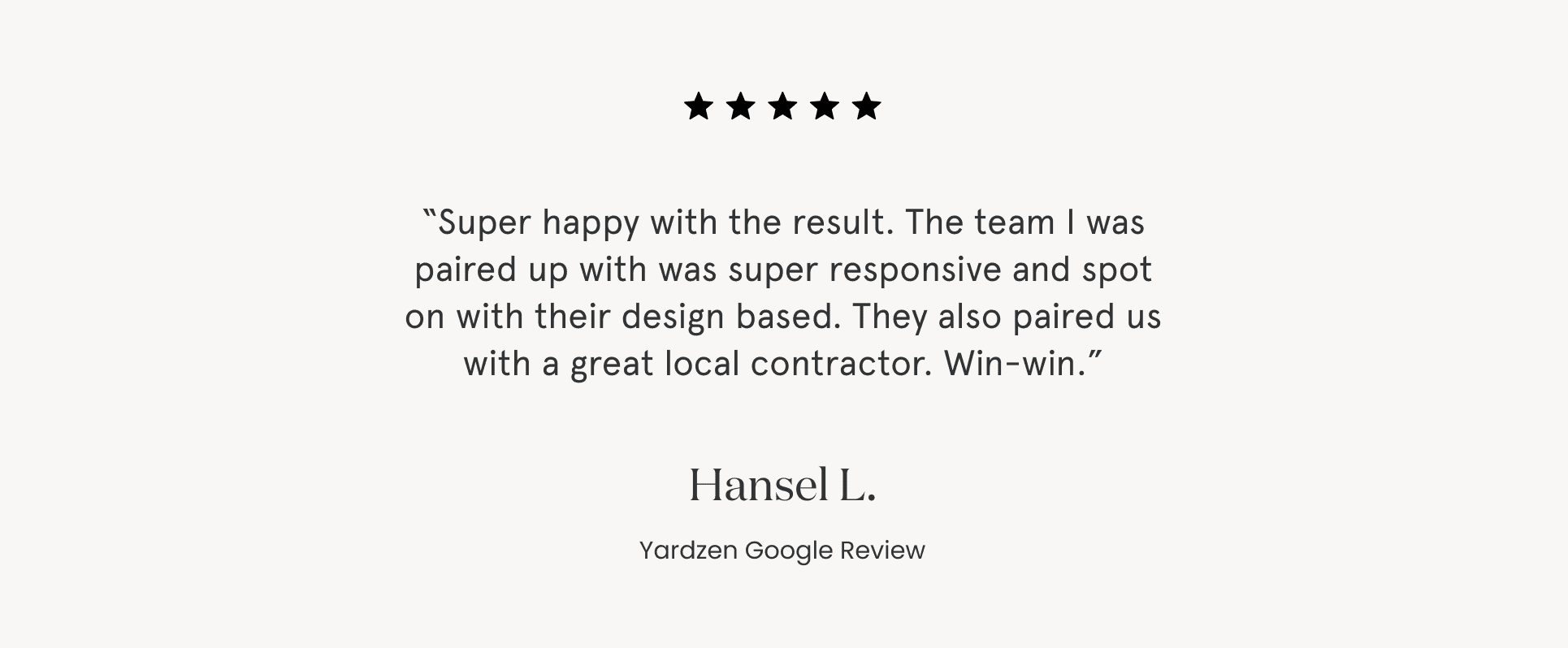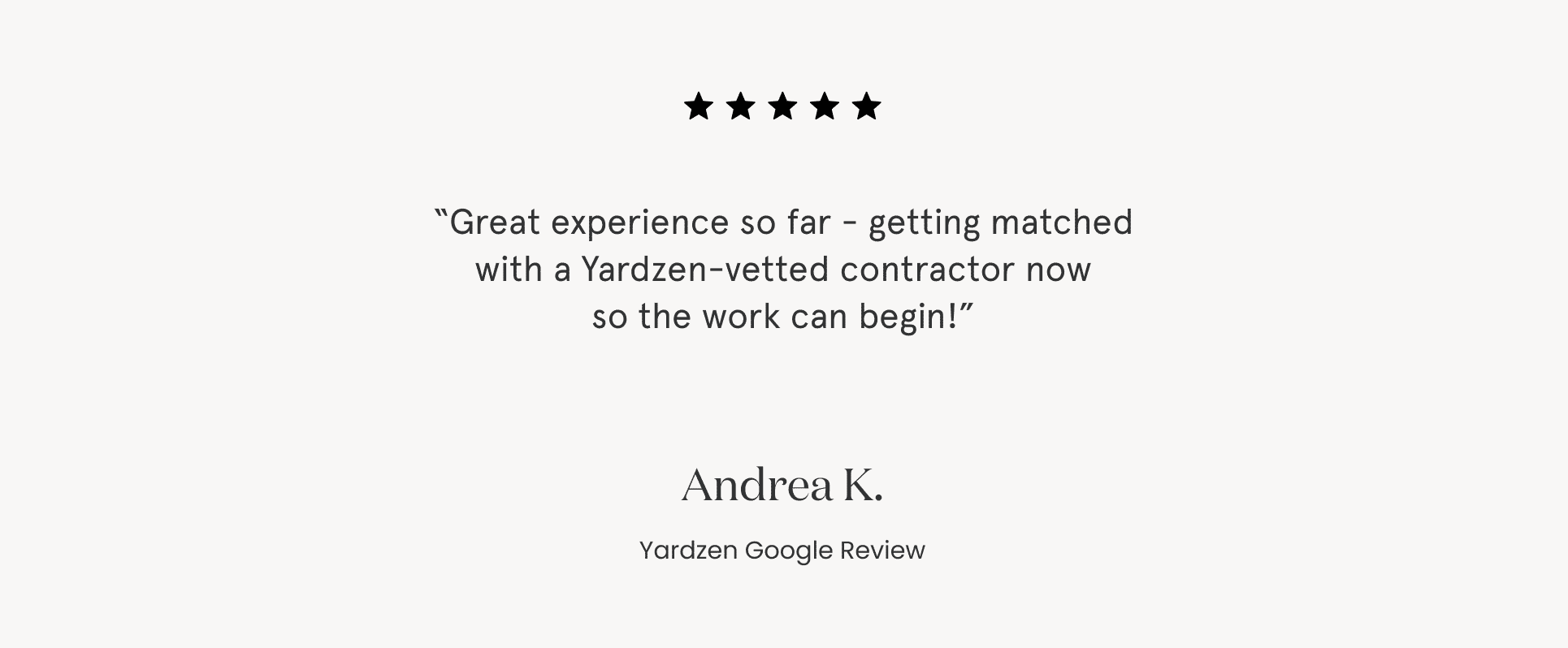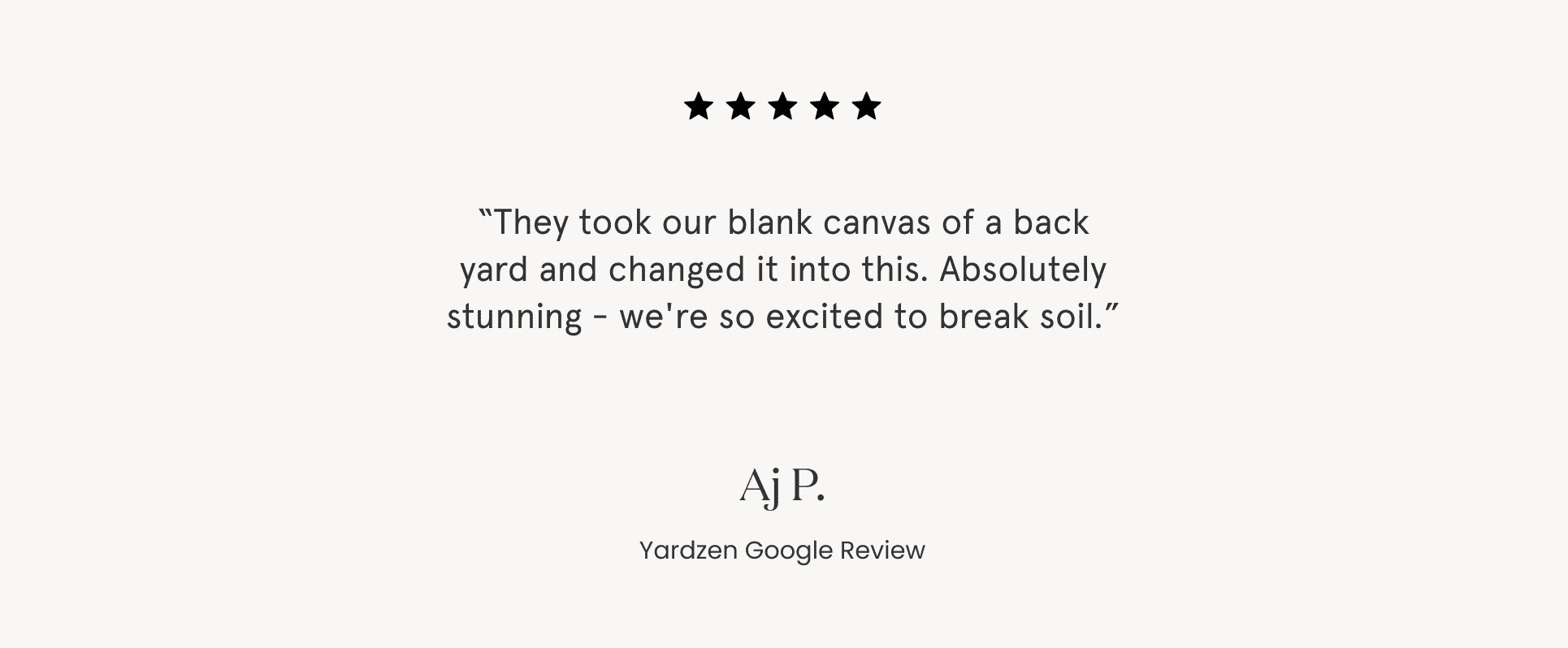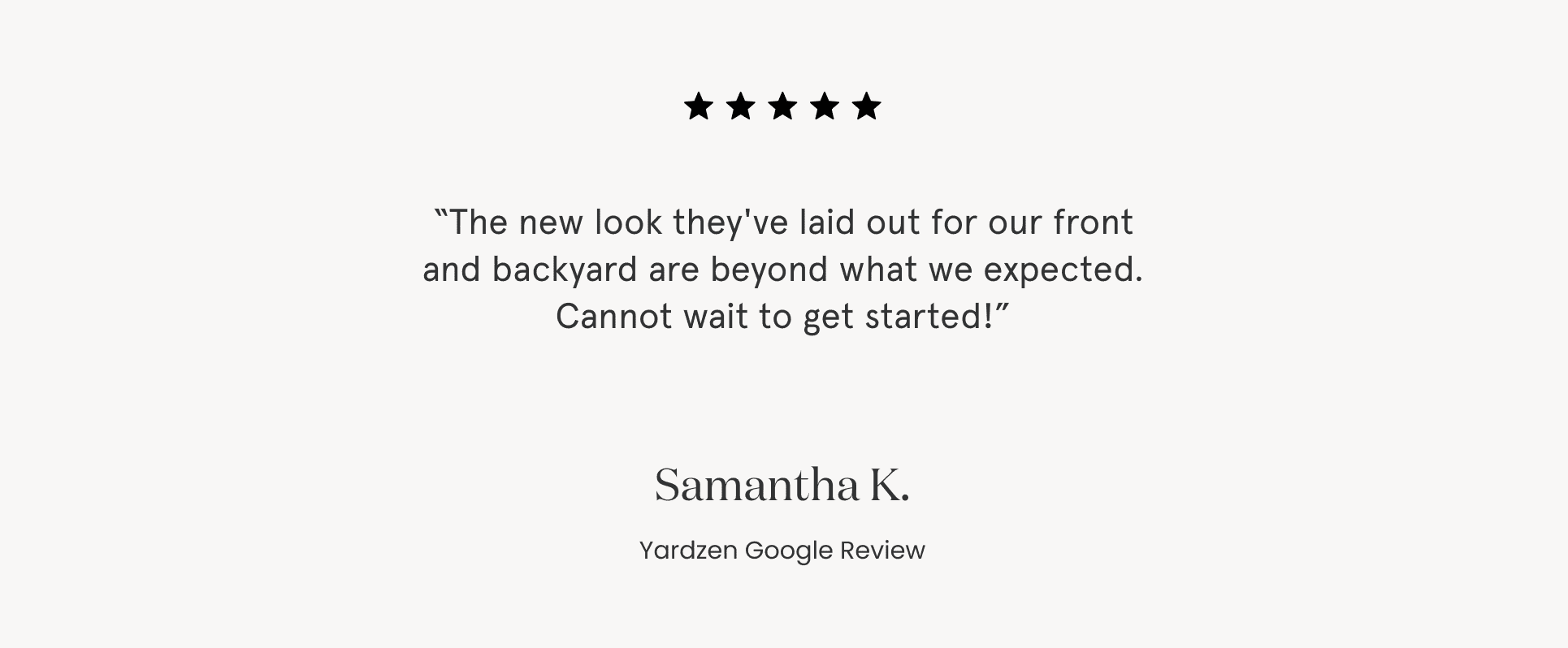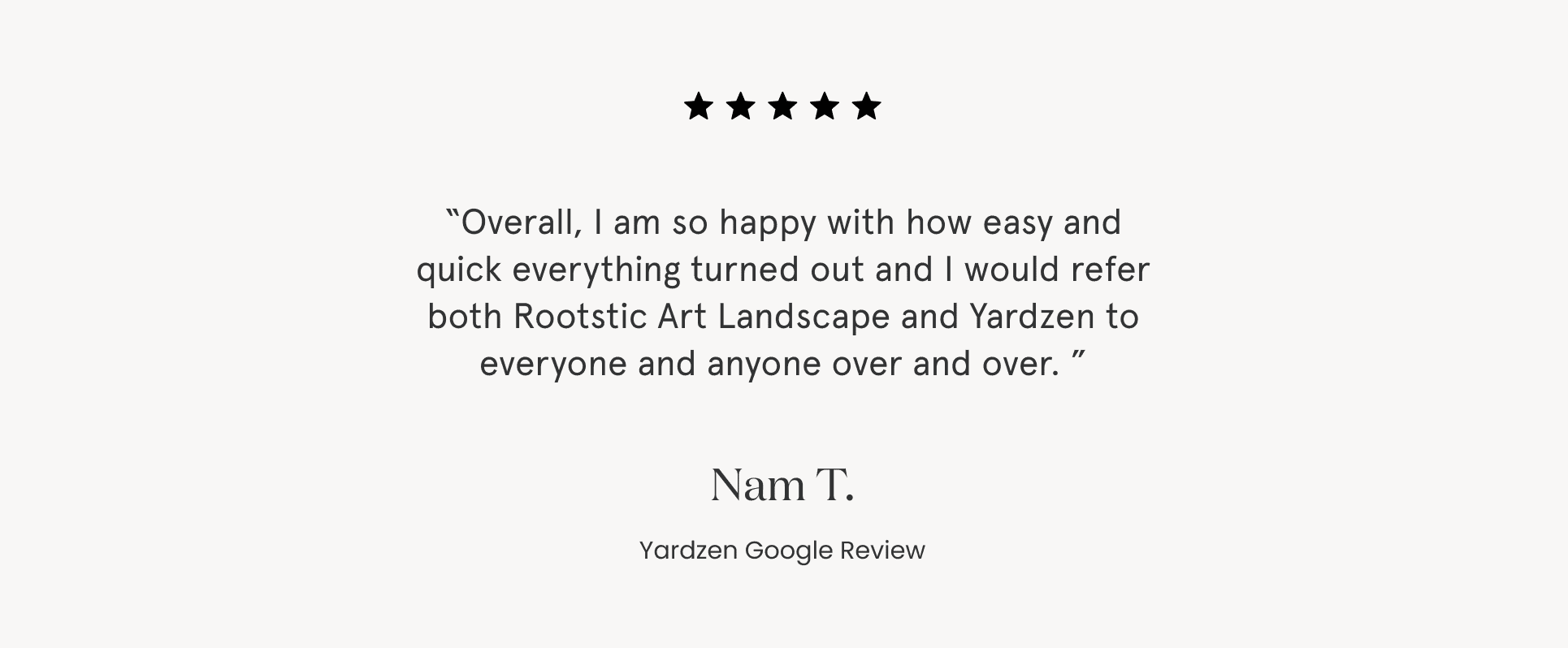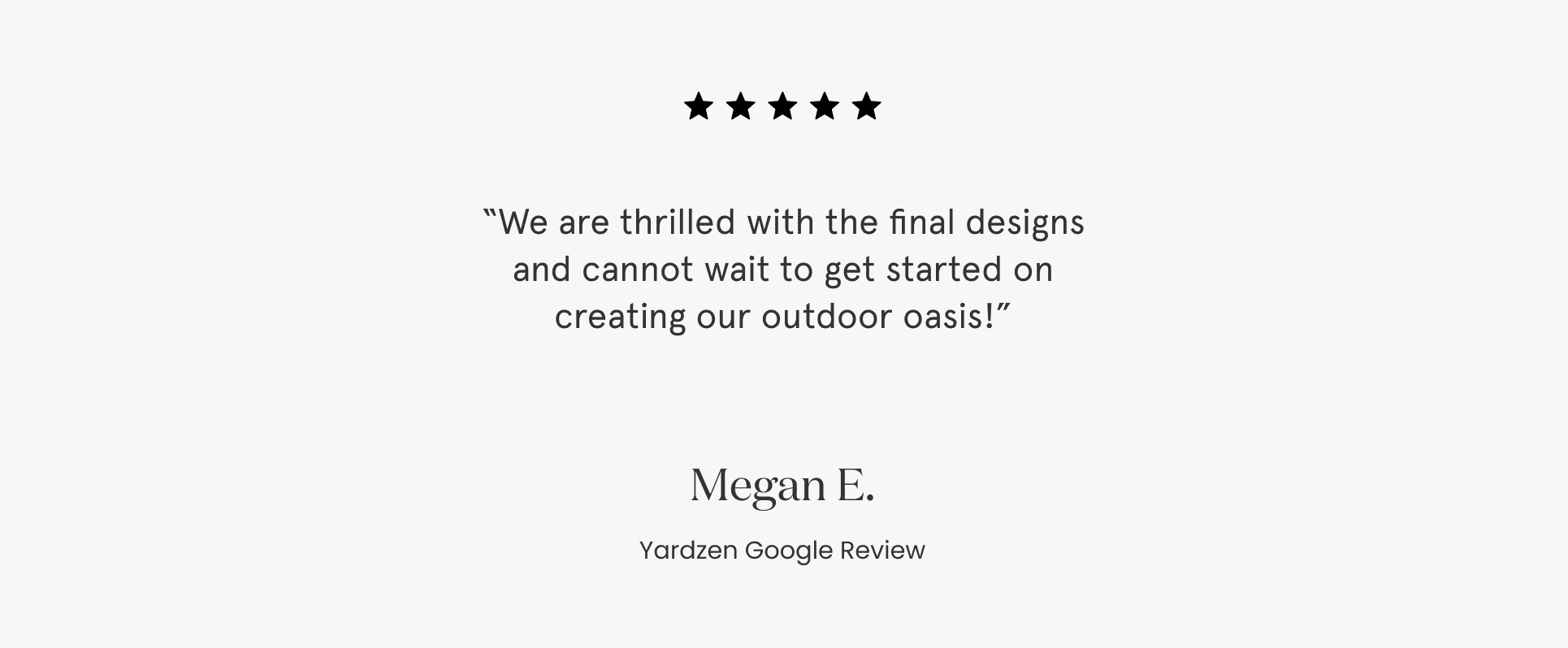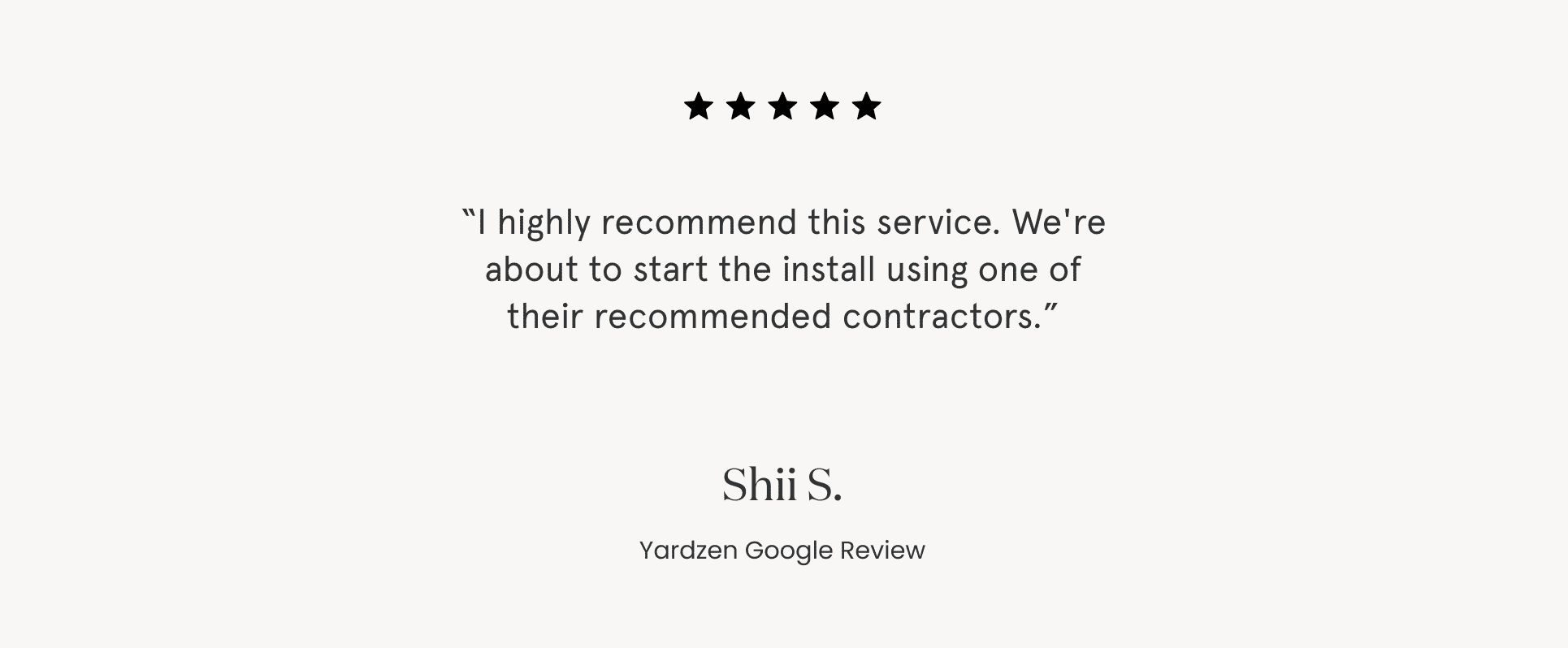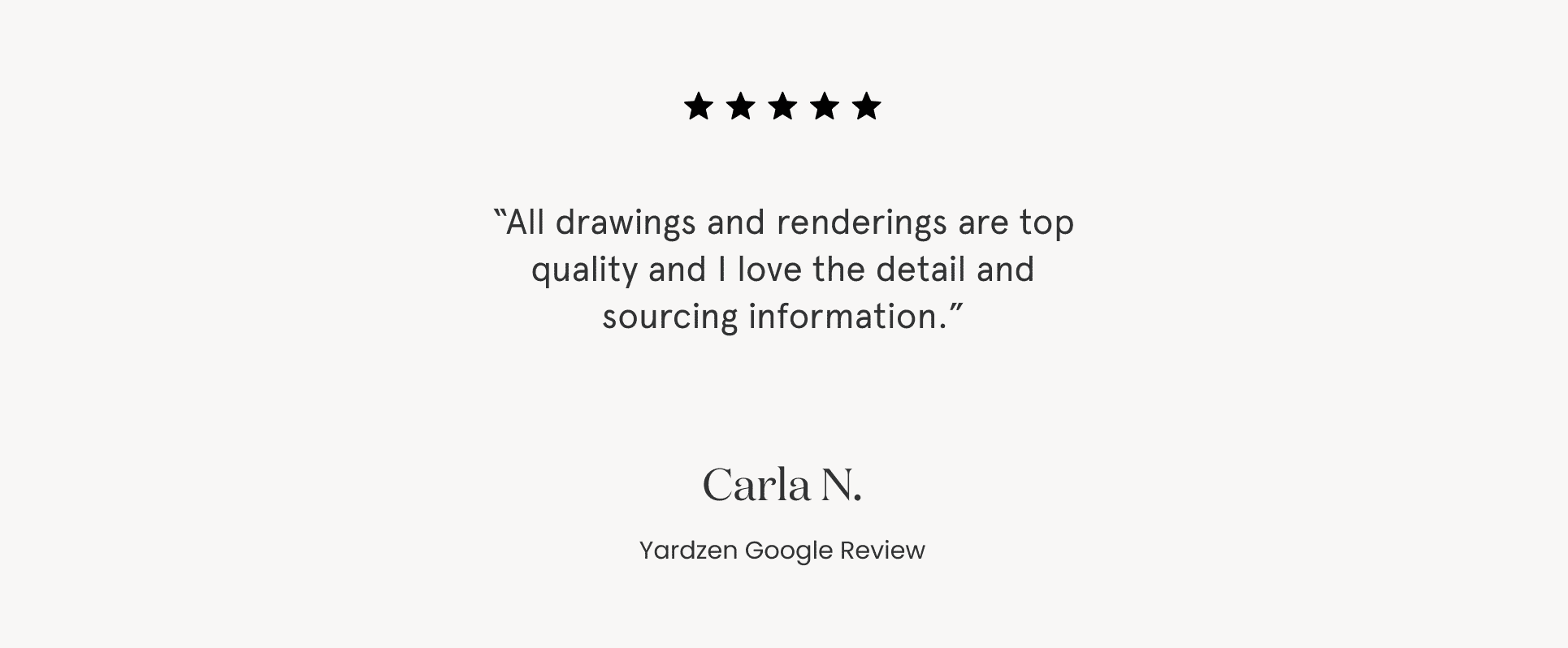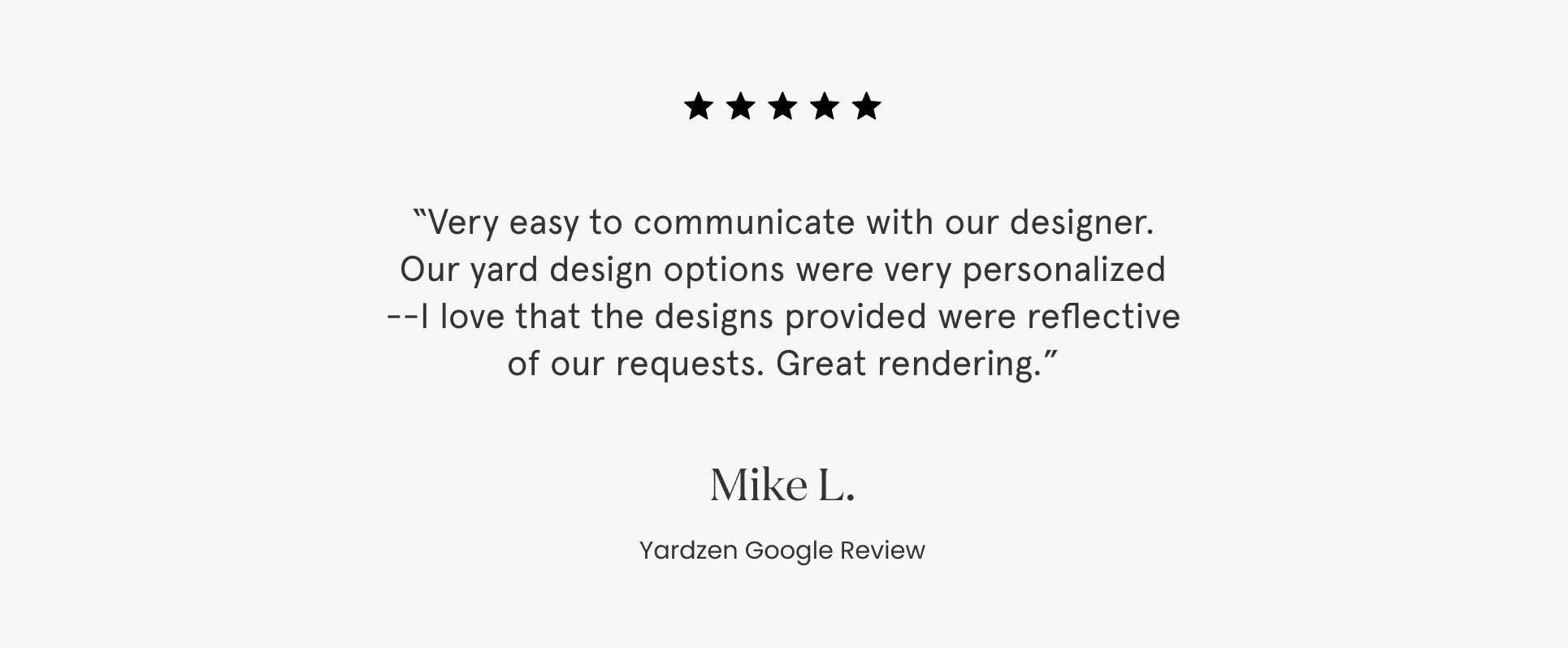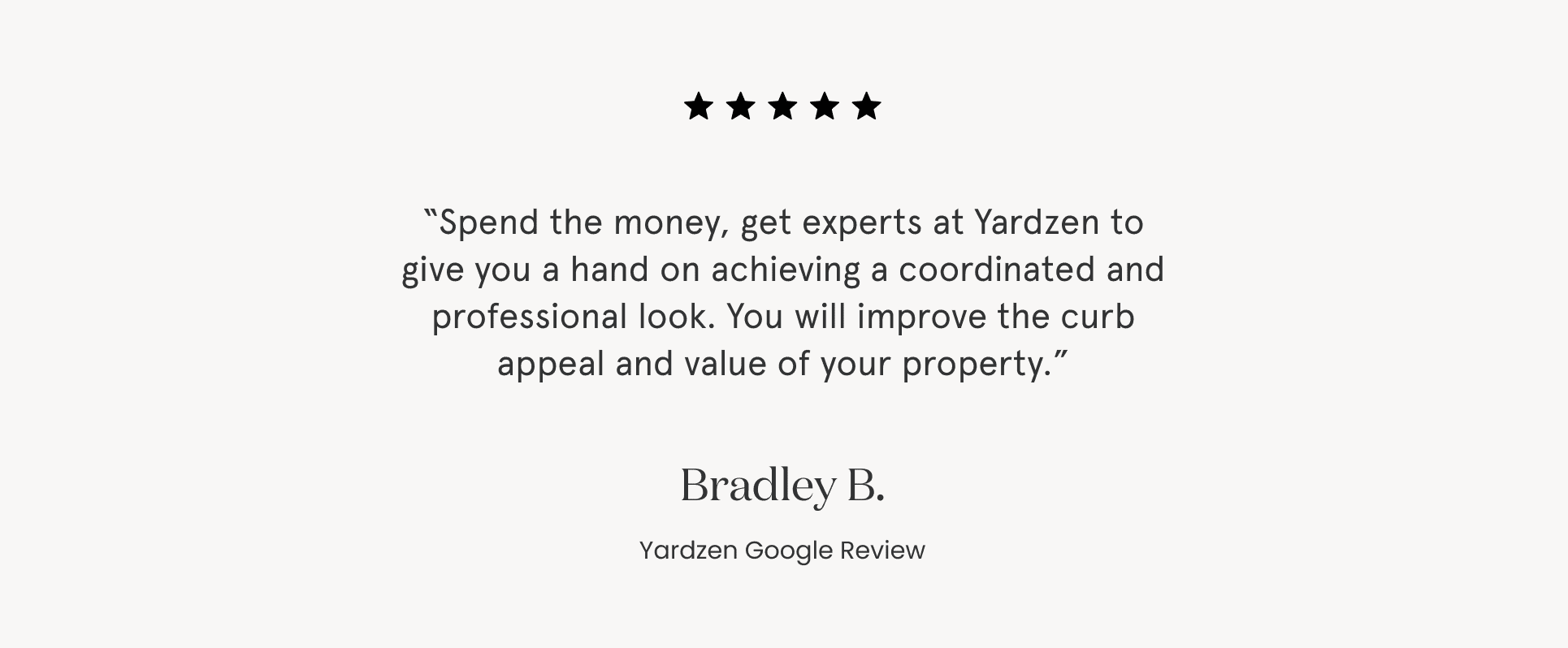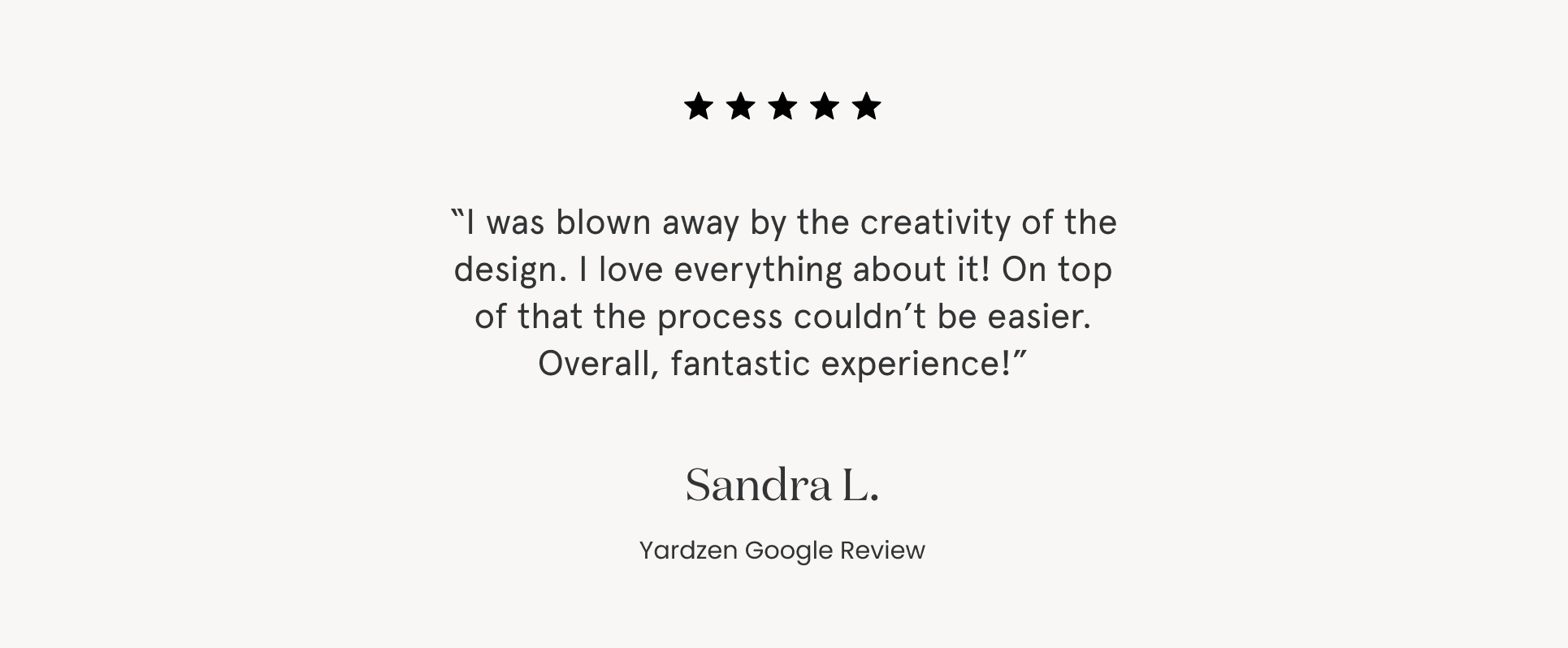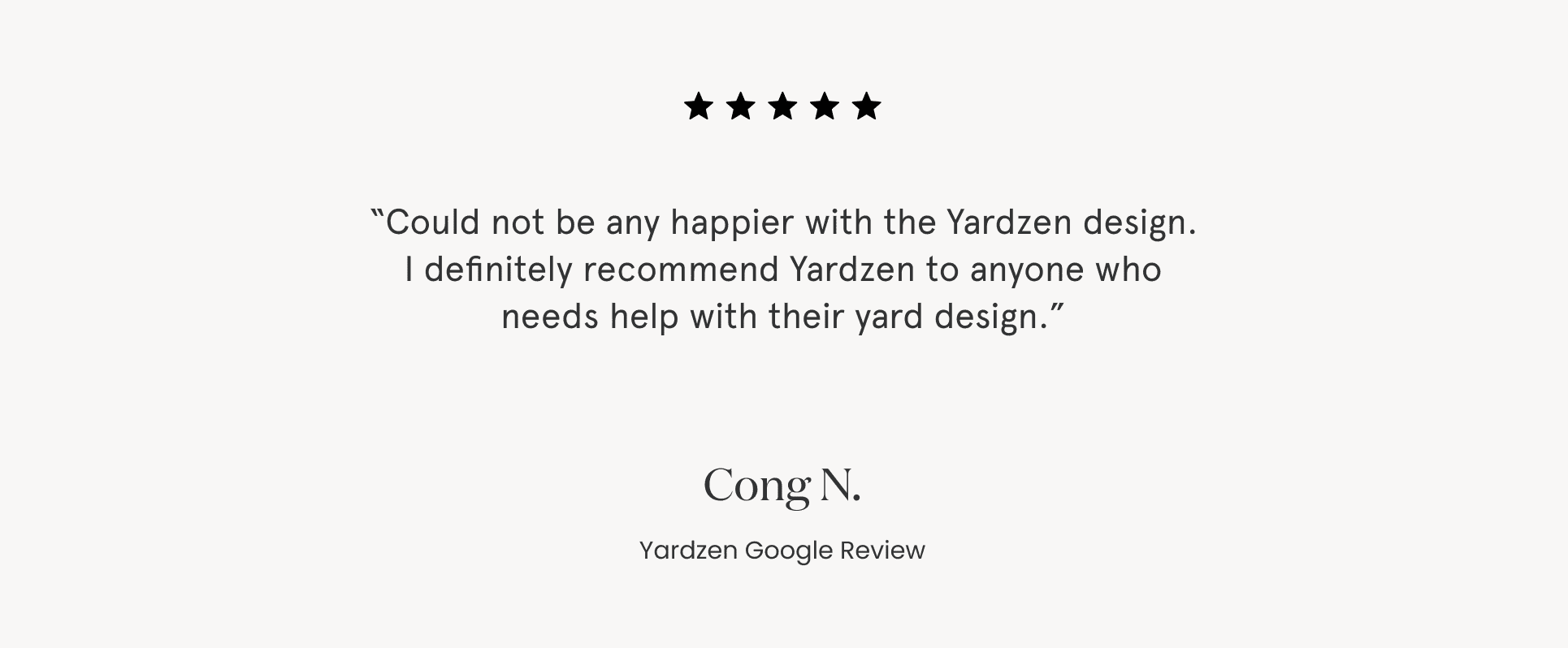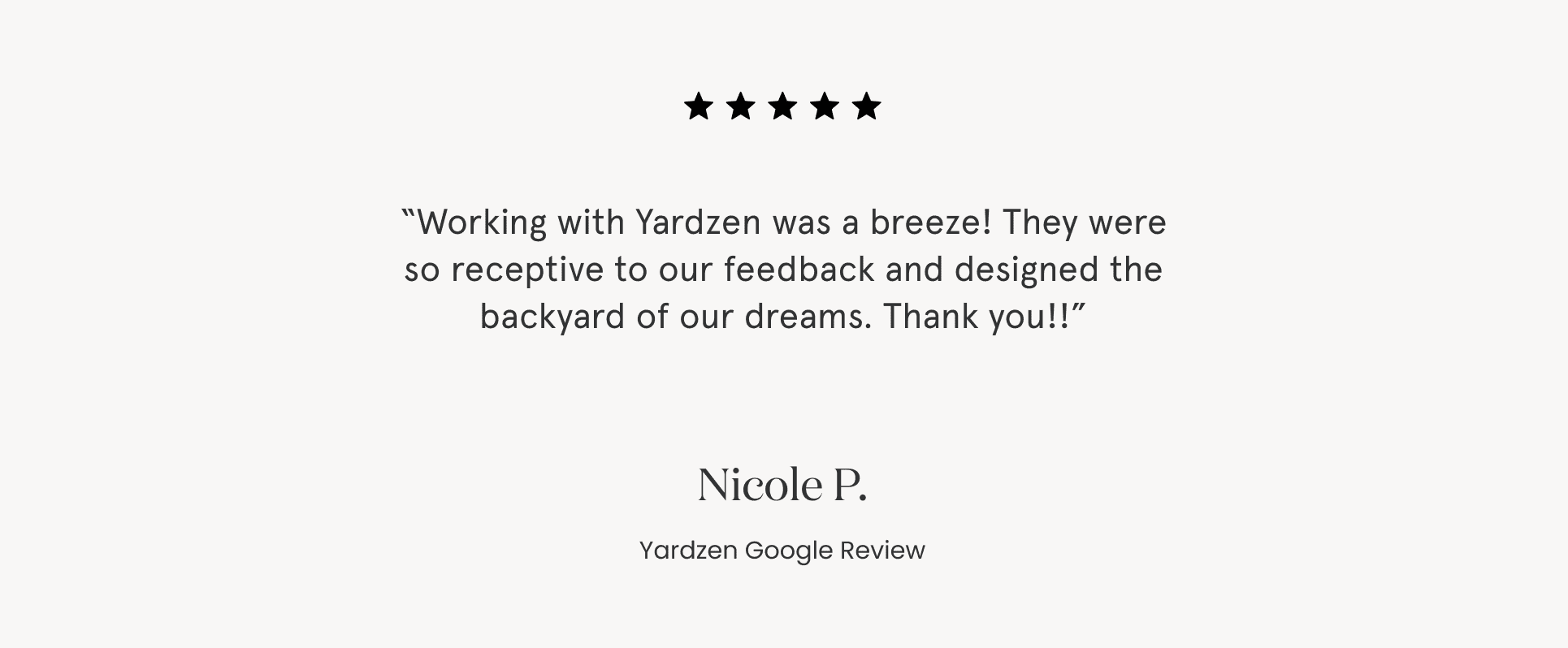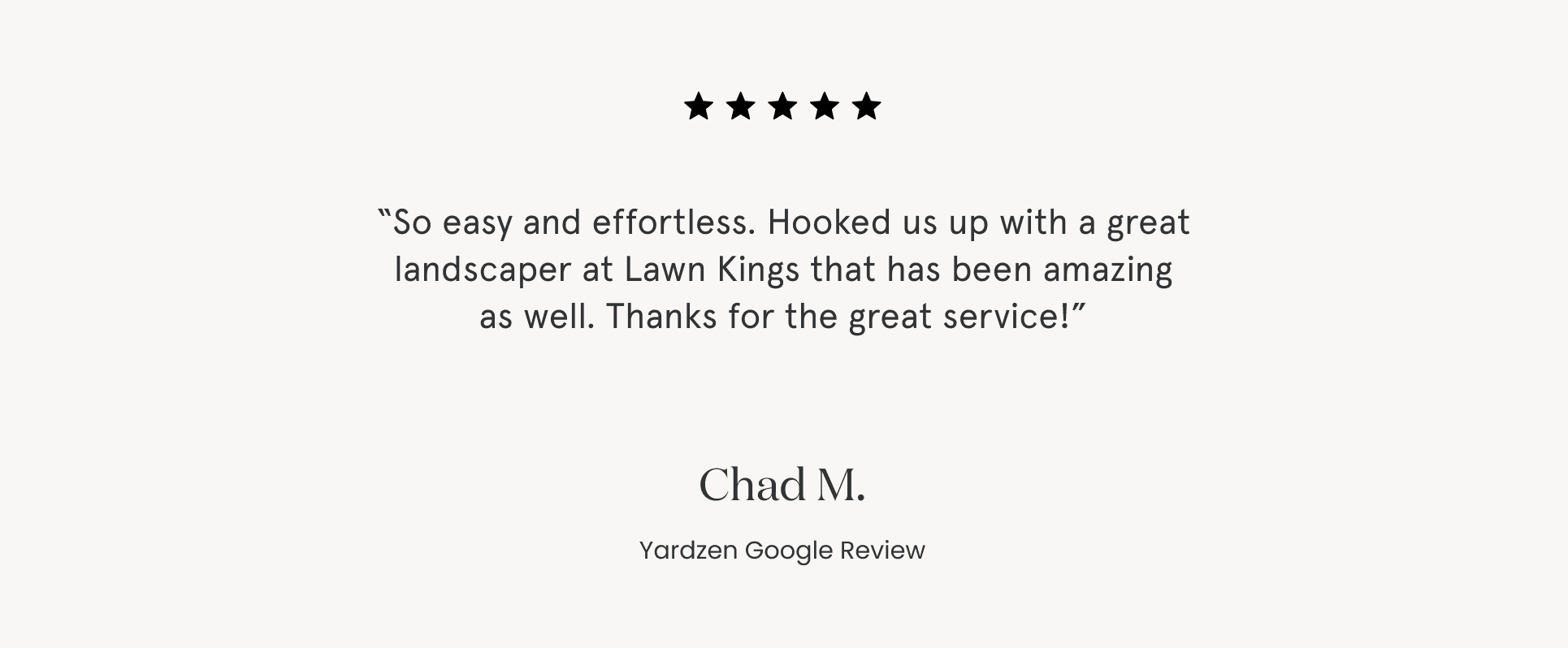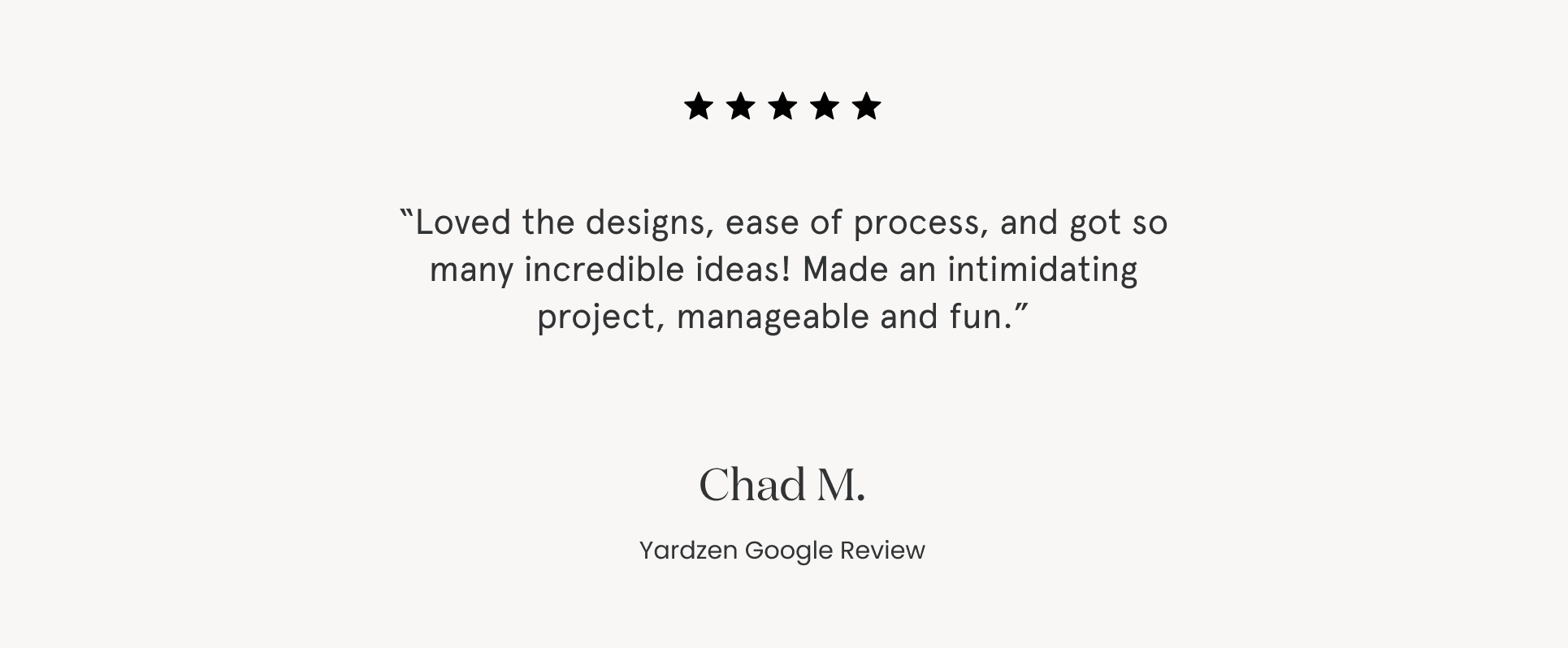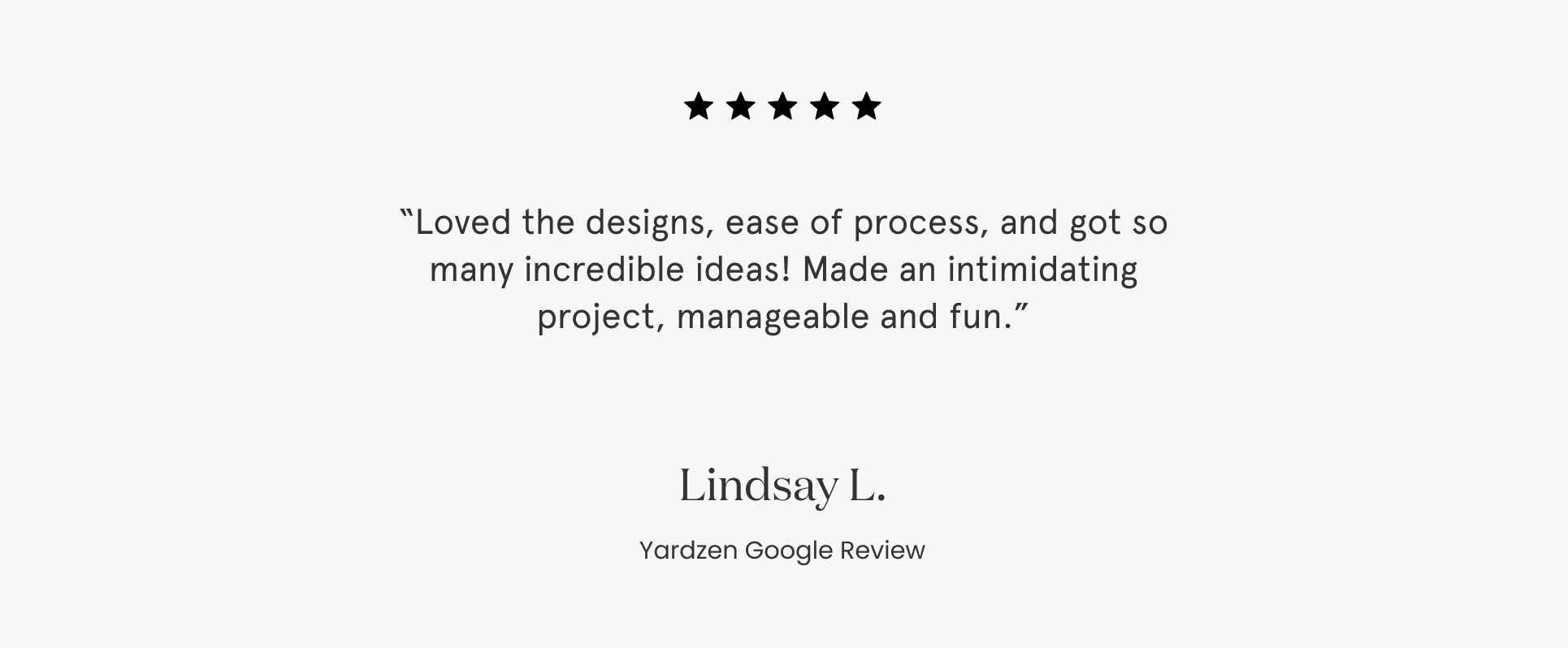 SEATTLE LANDSCAPING FAQS
What are popular design styles in Seattle?
Landscapes in Seattle reflect the diversity of the city's population, with designs spanning the stylistic spectrum.
As with much of the northwest, there is a strong culture of support for native plants, and species from northwestern ecosystems are commonly included in landscape designs, giving a boost to both ecological and aesthetic value.
Large evergreens like douglas fir, western red cedar, and shore pine come to mind, but smaller deciduous trees like vine maple and Pacific crabapple are equally prevalent and popular, particularly on smaller sites, along with a host of understory species.
What are some favorite plant species in Seattle?
Of the many wonderful natives available for use in landscape designs, here are a few outstanding options:
→ Salal
→ Amelanchier alnifolia
For those looking to branch beyond the local, here are some tried-and-true introduced species that perform well in Seattle:
→ Japanese maple
→ Pieris japonica
→ Heuchera cultivars
And for those looking to include a nod to the regional conifers but lacking the space for a full-size tree, there is a wide range of dwarf conifers available, including cultivars of cypress, arborvitae, and spruce.
What factors do I need to pay attention to with Seattle landscapes?
With so much rain, drainage is an obvious factor that landscapes must accommodate. Sloped sites should be covered with vegetation as much as possible to minimize erosion and stabilize soil against the force of downhill-draining water. Minimizing erosion will protect local waterways by trapping pollutants on site.
Frequent rain also can raise maintenance challenges. Utilizing proper stormwater management techniques can capture water in desirable locations, recharging groundwater while minimizing the mess that unchecked stormwater can spread across a property.
When should I get started on my landscape project?
Now! Any time of year is great to begin work on a landscape project.
Utilizing the winter to work through the design phase sets you up to get on contractors' books early in the build season, so you can have your design installed and ready to enjoy in time for summer.
SMALL BACKYARD IN SEATTLE
Highly suggest Yardzen. The online process made everything super easy and efficient. Thank you to the entire Yardzen team."
Shannon M., Yardzen client
Yardzen creates local landscape designs in and around Seattle:
Algona, Auburn, Beaux Arts Village, Bellevue, Black Diamond, Bothell, Burien, Carnation, Clyde Hill, Covington, Des Moines, Duvall, Enumclaw, Federal Way, Hunts Point, Issaquah, Kenmore, Kent, Kirkland, Lake Forest Park, Maple Valley, Medina, Mercer Island, Milton, Newcastle, Normandy Park, North Bend, Pacific, Redmond, Renton, Sammamish, SeaTac, Shoreline, Skykomish, Snoqualmie, Tukwila, Woodinville, and Yarrow Point.
Explore other Washington landscape designs by Yardzen