Our Culture is Shaped by Our 6 Core Principles
__________________________________________________
Earn Trust
Delighting everyone in our eco-system is our North Star—from homeowners to partners to the contractors installing our designs. Act with integrity and work relentlessly to deliver an excellent experience to everyone in the Yardzen community.

Learn & Be Curious
A growth mindset and question asking lead to innovation. Embrace change and evolution.
Be a Teammate
Winning takes teamwork, not egos. We all succeed together. Seek input, offer feedback, celebrate our wins and learn from our mistakes. It's our authenticity that drives the company forward.
Act Like an Owner
Take accountability and foster a culture of ownership. Be responsible for our work, our words, our actions and our results.
Value Diversity
Yardzen's success is built on a diversity of life experiences, opinions, backgrounds and views. Maintain a steadfast commitment to working with a plurality of people and partners.
Be a Steward of the Earth
Our true opportunity to make an impact lies in our commitment
to the highest of sustainability standards. Seek ways to support choices that do right by our planet.
What Our Team Demonstrates
We want to build Diversity, Equity, Inclusion, Belonging & Accessibility into everything that we do as we continue to grow. Diversity helps us build the highest-performing, most resilient, most relatable, and most inspiring team that we can be.
Goodness
We are honest, kind, friendly, and have a high sense of integrity

Grit
We are determined, courageous, and resilient
Intelligence
We are curious and ask questions, we make decisions based on data and reasoning

Passion
We are passionate about what we are building at Yardzen, our clients, and the impact we are having on our planet
What Yardzen Teammates Are Saying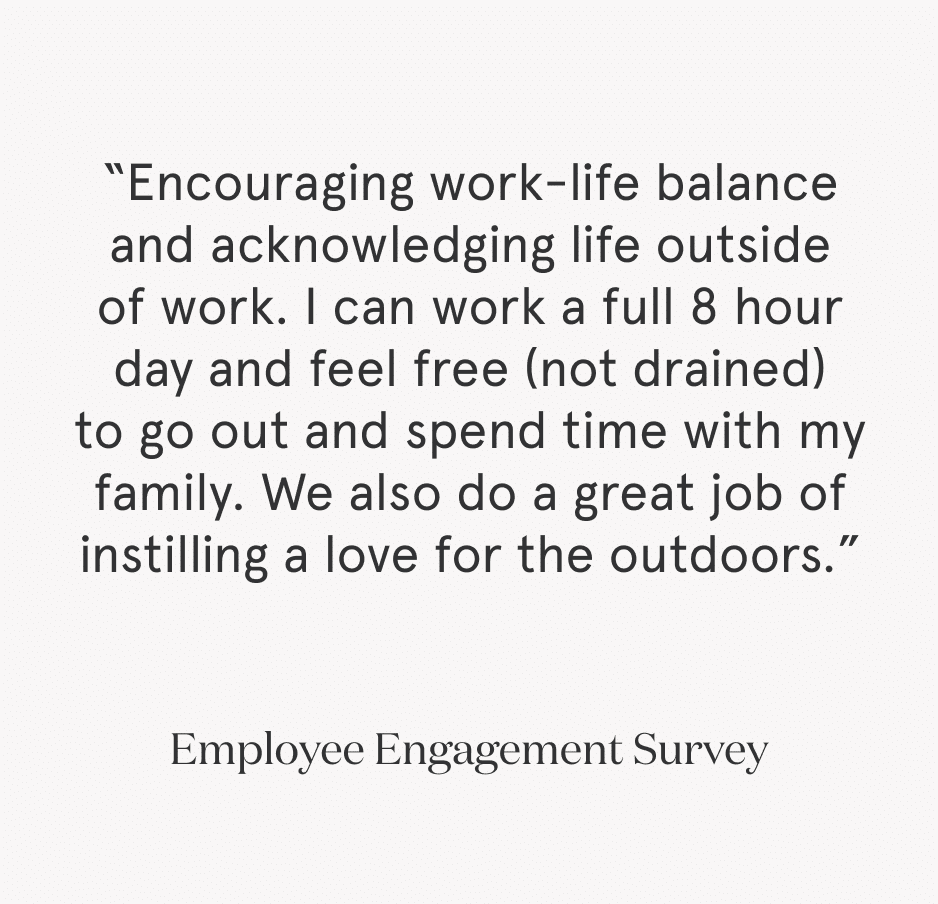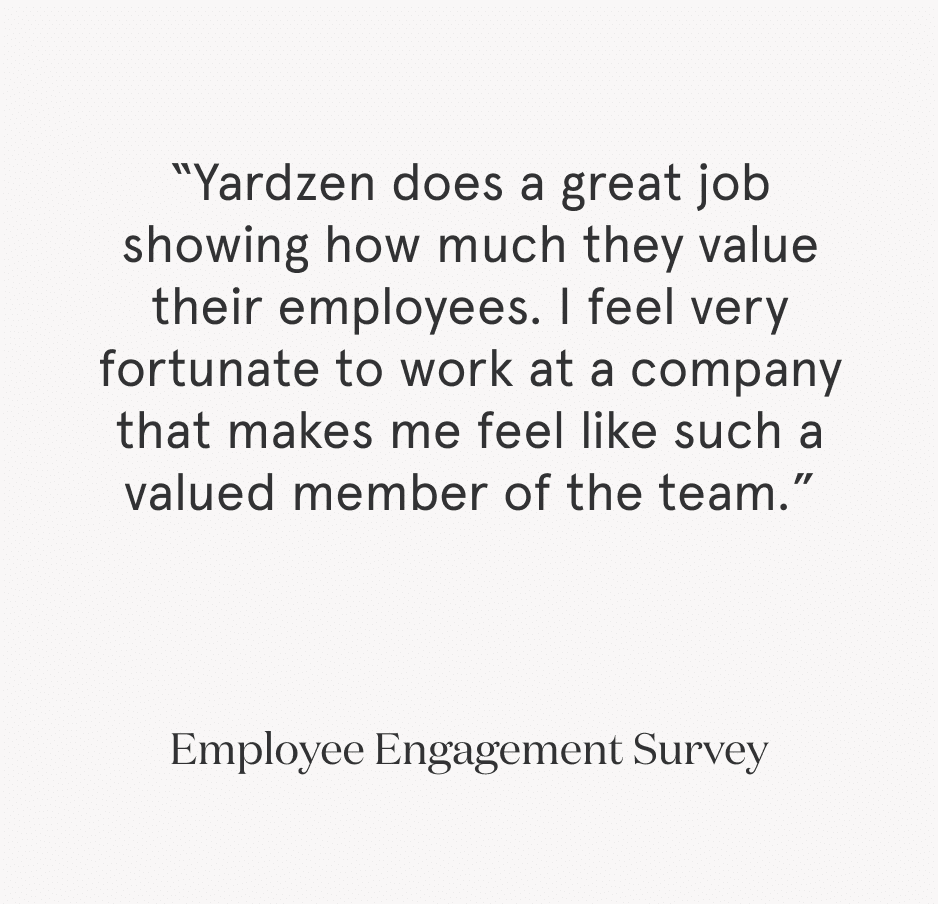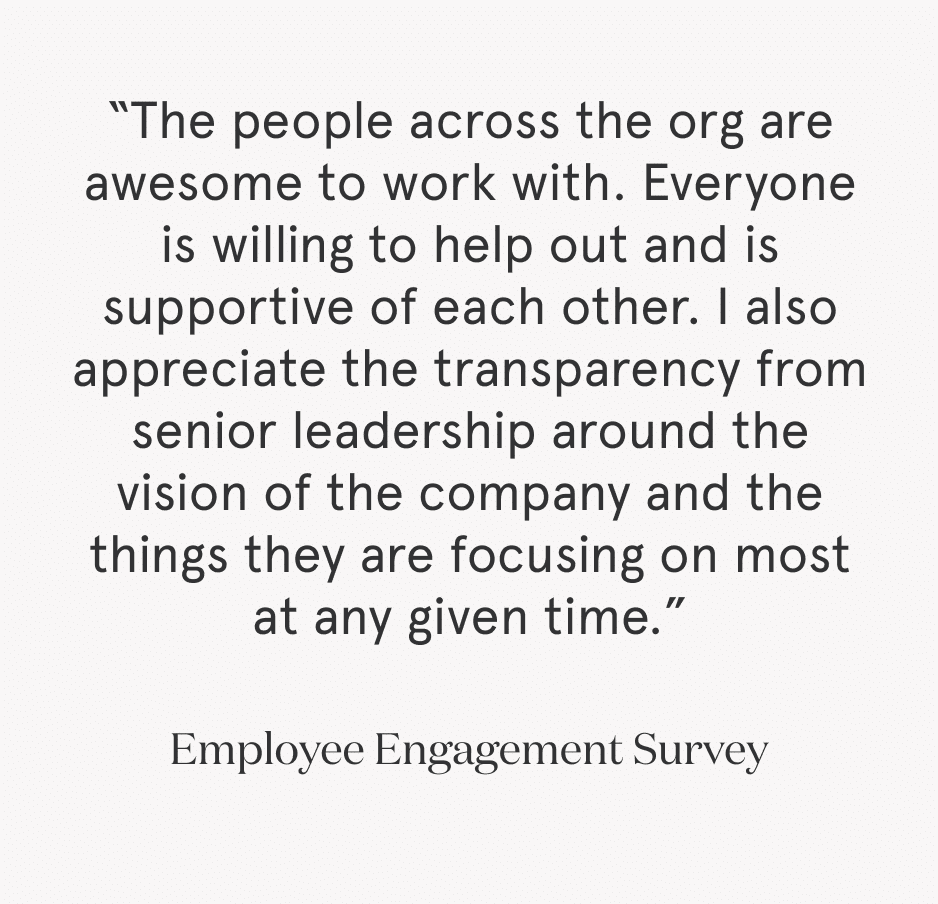 Don't see a role that matches what you are looking for?
We are always looking for genuine people who believe in the benefits of outside living. We'd love to hear what you'd like to do and how it could contribute to Yardzen's mission. Tell us your background, your career goals, and ultimately the job you'd like to create. If we see a match now or if something comes up in the future, we will reach out to you.
CREATE YOUR OWN ROLE