Landscape design & build for San Diego
Yardzen designs everywhere in the U.S. and the San Diego area is one of our favorites. It's hard to imagine a nicer place for spending time outside than in San Diego.
EXPLORE DESIGN PACKAGES
Climate & Terrain
The climate has something for everyone, mild year round along the coast, and plenty hot inland for those who like to bake a bit.
The terrain is famously diverse, with rolling hills, steep and wild canyons, sandy beaches, and tranquil bluffs. To the east: desert and dramatic mountain views. To the west: the vast Pacific Ocean.
Plants
Being an arid place, water conservation is critical in San Diego. This is Yardzen's wheelhouse. We create designs to suit any style utilizing water-wise and drought tolerant plants to keep water consumption – and expenses – to a minimum.
Outdoor Living
Landscape design can make the most of what San Diego has to offer. Be it providing shade from summer sun, creating flexible spaces for indoor-outdoor living, or fostering a sense of connection with the native landscape, Yardzen has done it all for our San Diego clients.
Design & Build
Whatever your landscape vision may be, Yardzen is ready to make it a reality, working with you to craft a landscape design that achieves the look, feel, and function you are dreaming of, then connecting you with a vetted contractor from Yardzen's Pro Network to get your design built.
GUIDE TO DROUGHT TOLERANT LANDSCAPING
Our Favorite No-Grass Front Yard Ideas
READ NOW >
California Low-Water Landscaping Rebates
READ NOW >
How To Design a Drought Tolerant Yard
READ NOW >
TRUSTED BY THE EXPERTS


SAN DIEGO, CALIFORNIA DESIGN GALLERY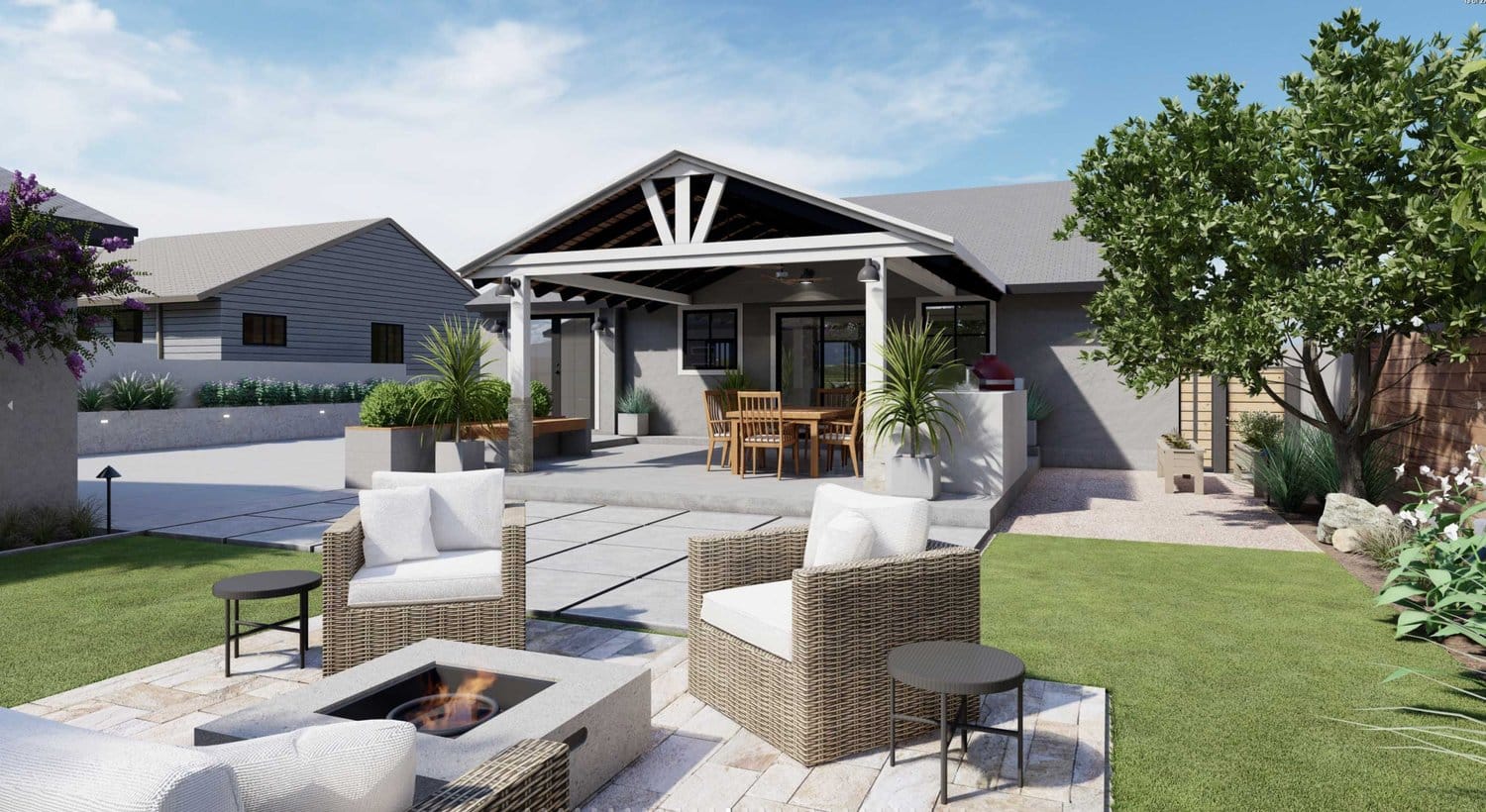 POPULAR AMENITIES IN SAN DIEGO YARDS
Simple and thorough online process
Take a style quiz, share videos and photos of your existing outdoor space, and learn about the costs in our Yard Builder™ tool. Our design team will help you at every step of the process.
GET STARTED >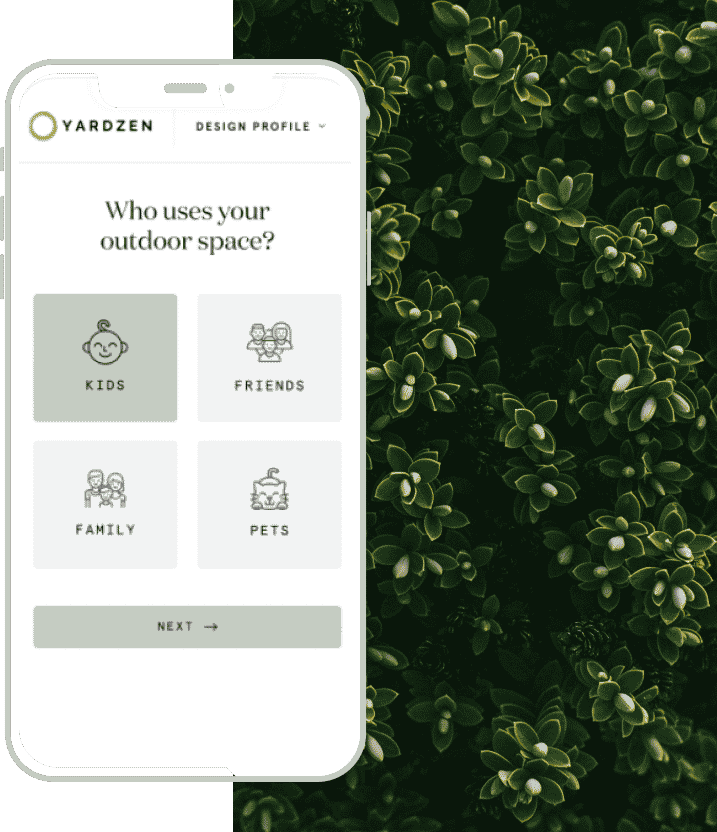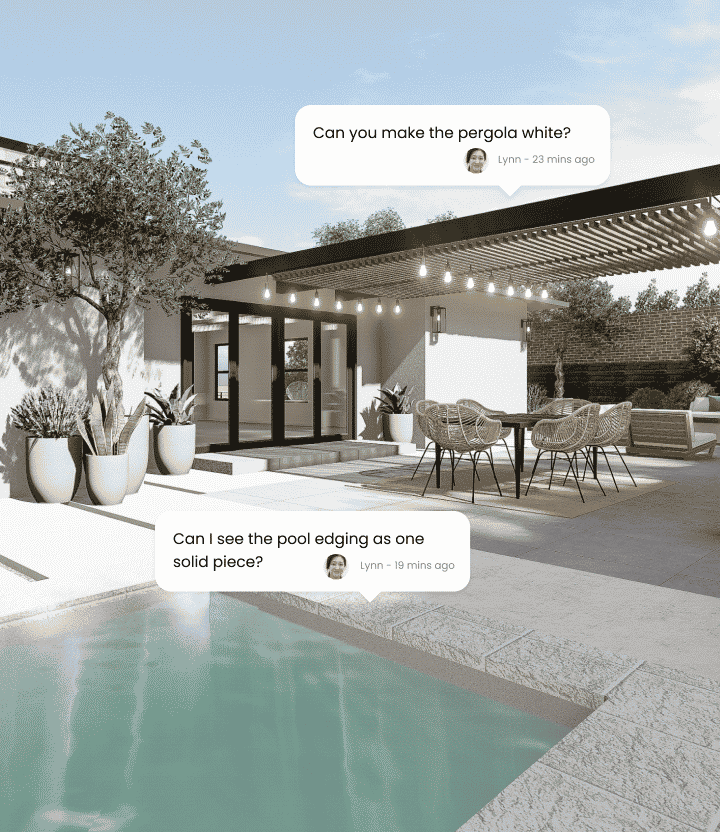 The easiest path to a final design you'll love
Review your first design in our online Feedback Studio. You'll be able to share feedback before we start incorporating your changes. A live design review call is also available to help get your project ready for installation.
GET STARTED >
Built by someone you (and Yardzen) trusts
We'll translate your 3D design concepts into a detailed CAD plan that's ready to install. Next, we'll connect you to a vetted, San Diego area landscape contractor who can bring your dream yard to life.
GET STARTED >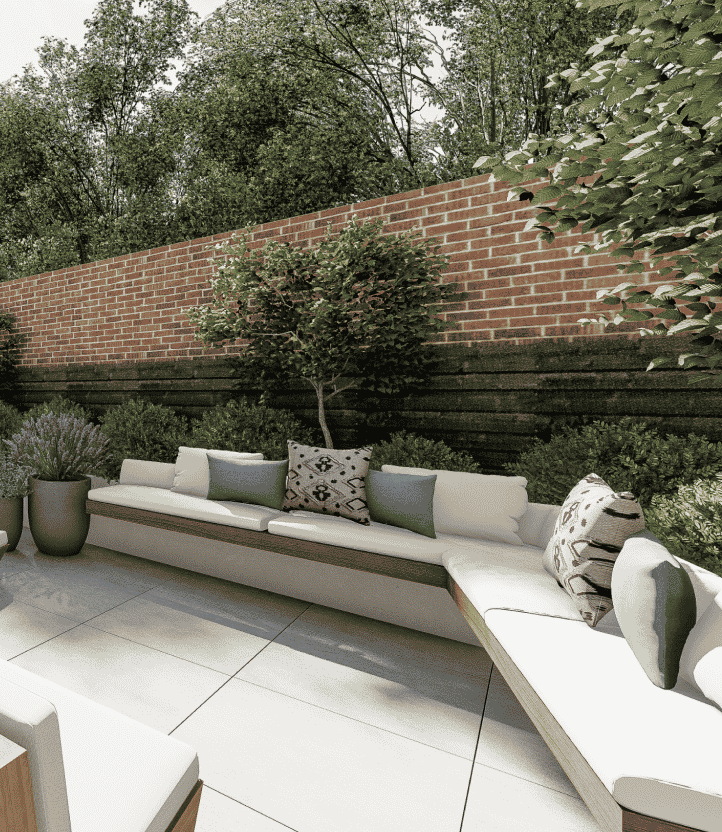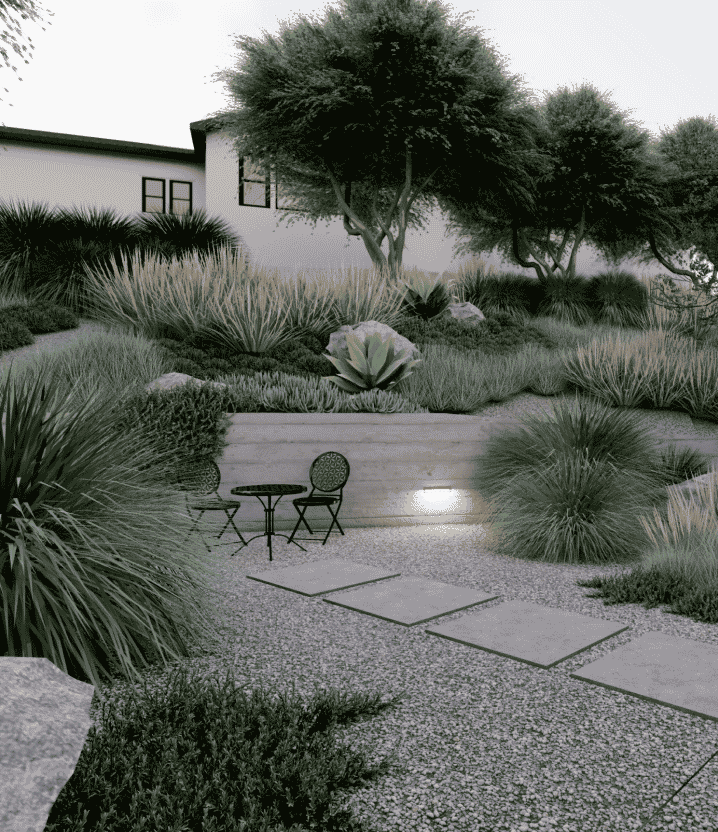 Custom designs for your unique outdoor space
We've built a database of plants, trees, and groundcovers that match to San Diego's planting zones, sun/shade/water requirements, aesthetic, and essential features like native plants. Using satellite and aerial imagery, coupled with your photo, video, and factoring in your details, we can create the outdoor space of your dreams.
GET STARTED >
WHICH YARDZEN PACKAGE IS RIGHT FOR YOU?
Take our YardBuilder quiz to find out.
GET STARTED

1. Tell us about your unique outdoor space

2. Answer a few questions about your dream yard

3. Get a personalized design package recommendation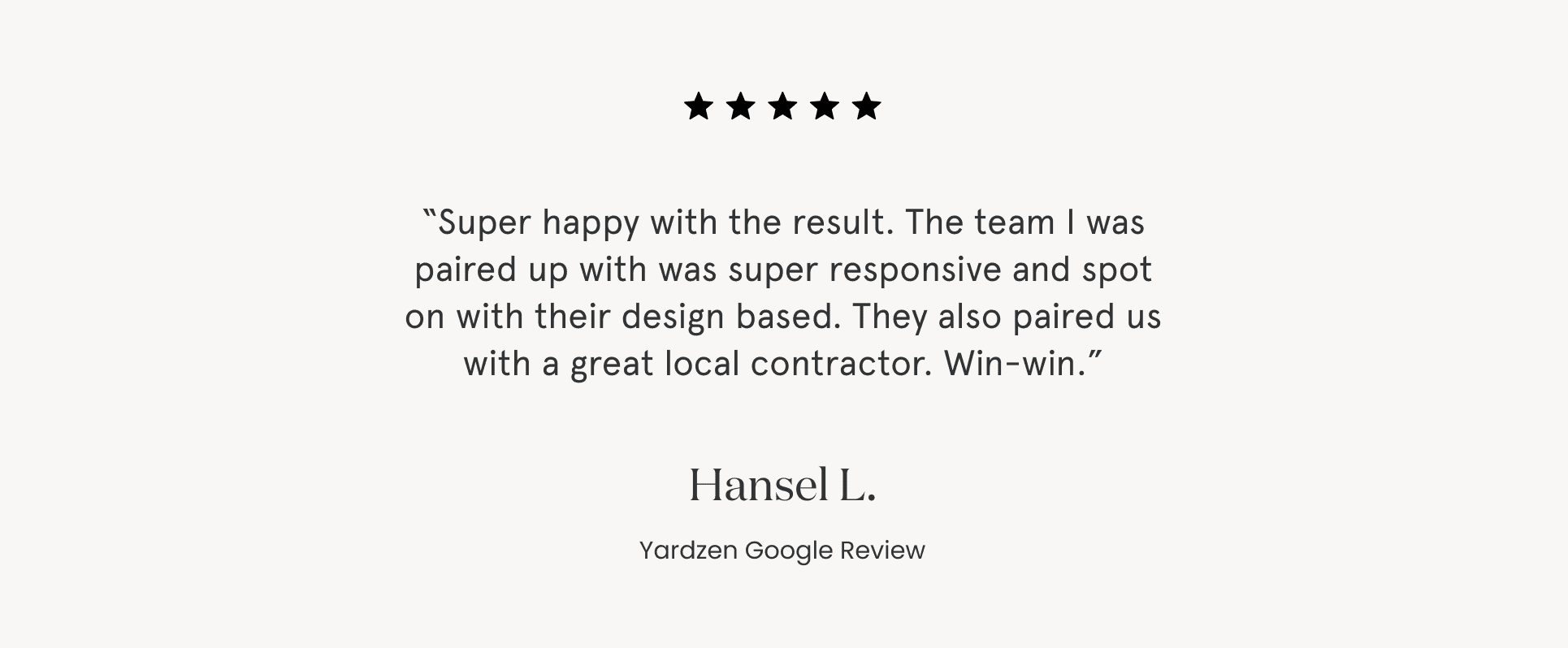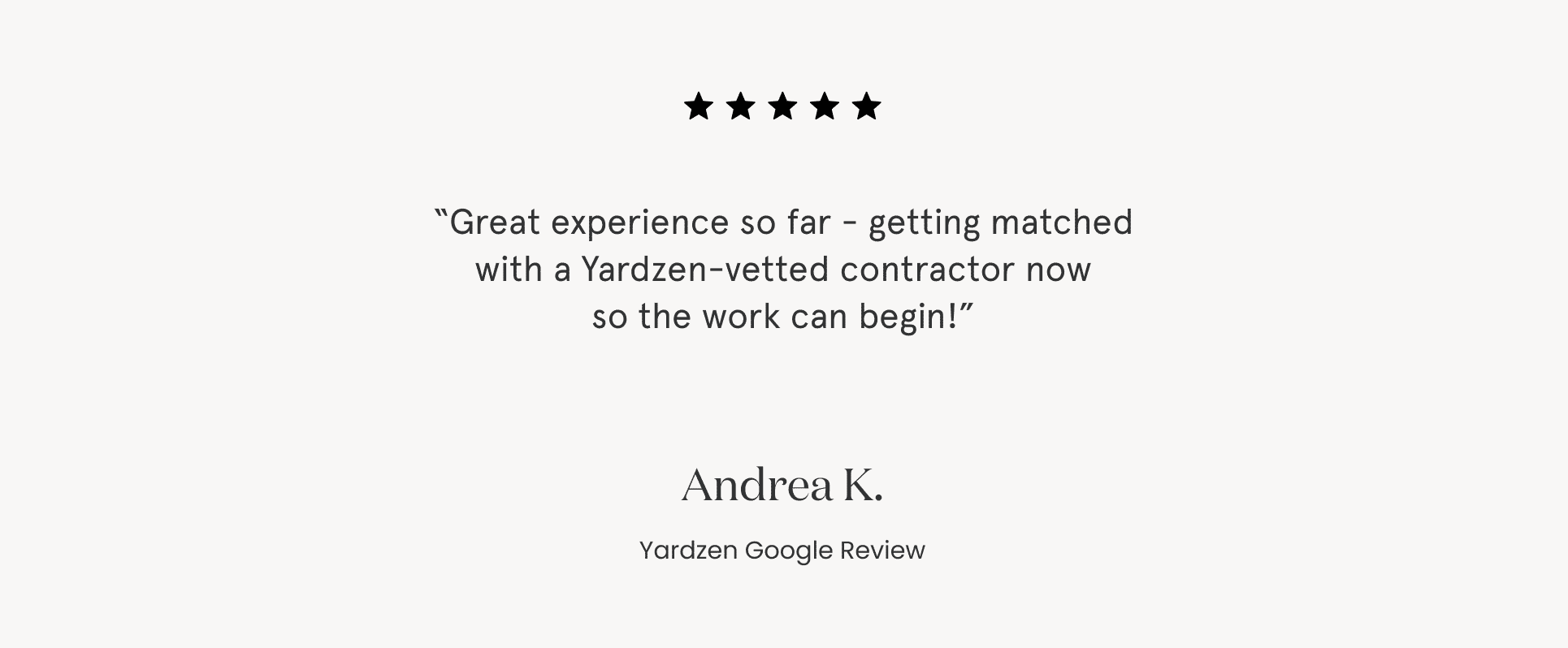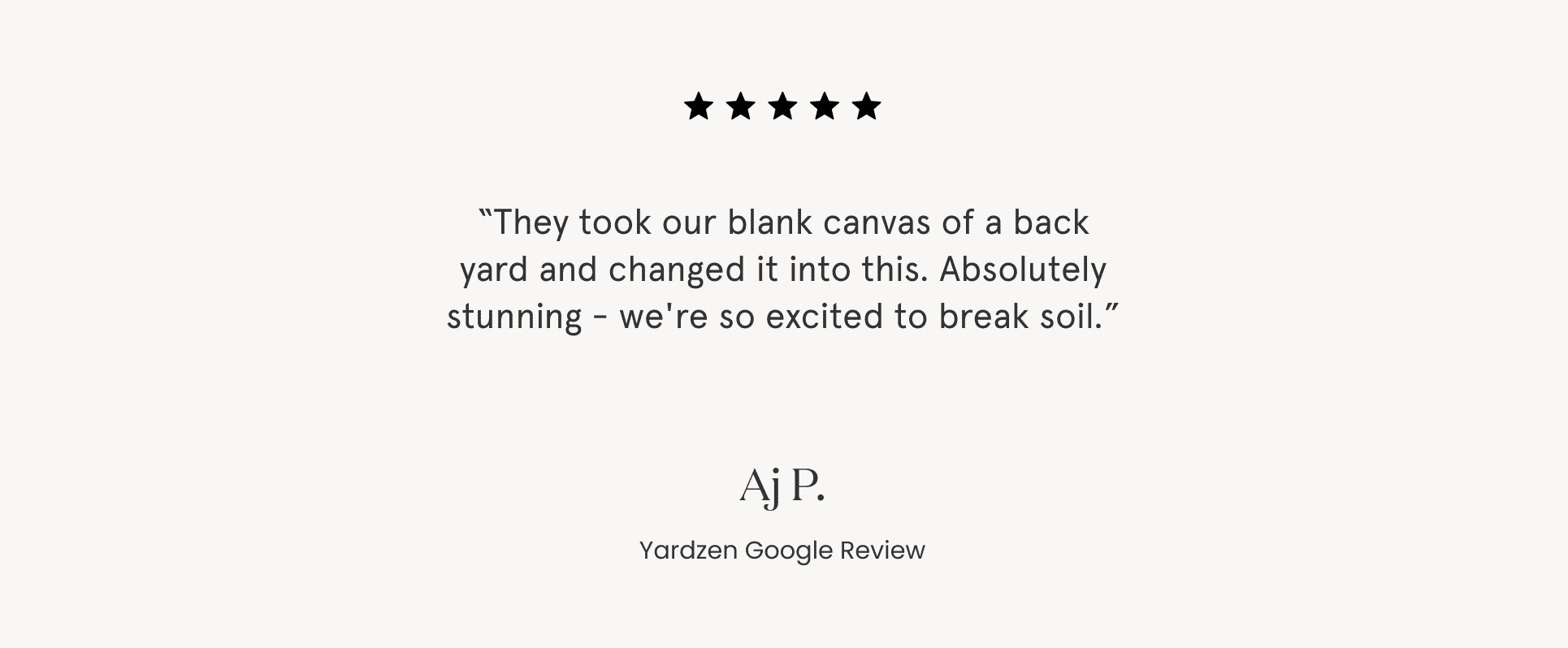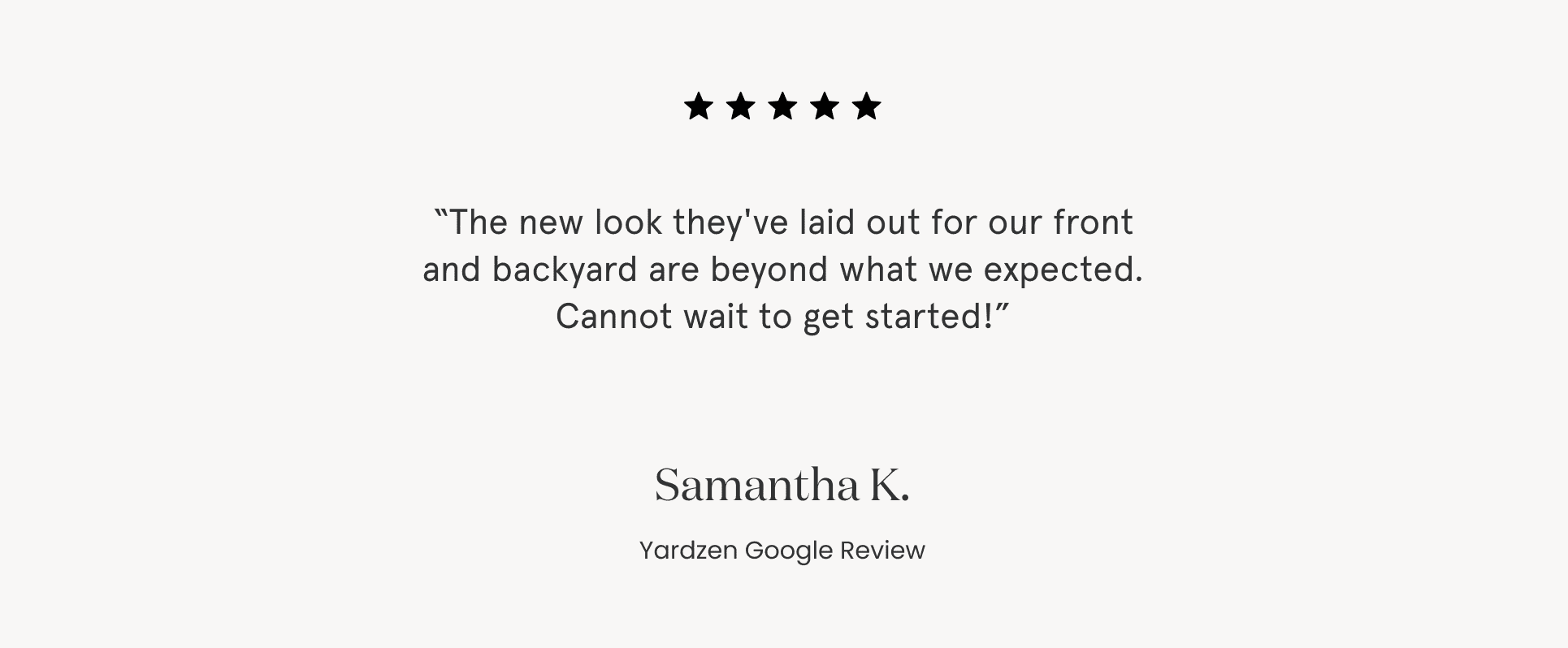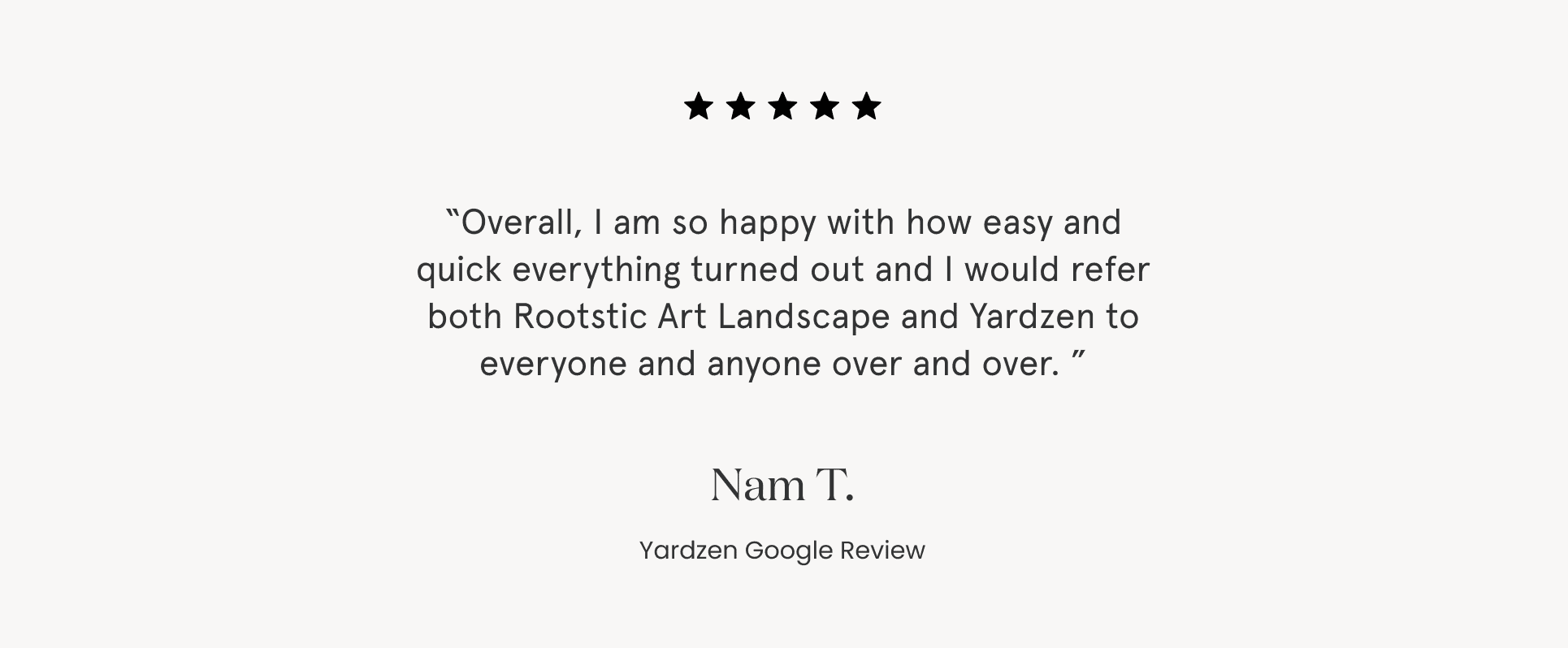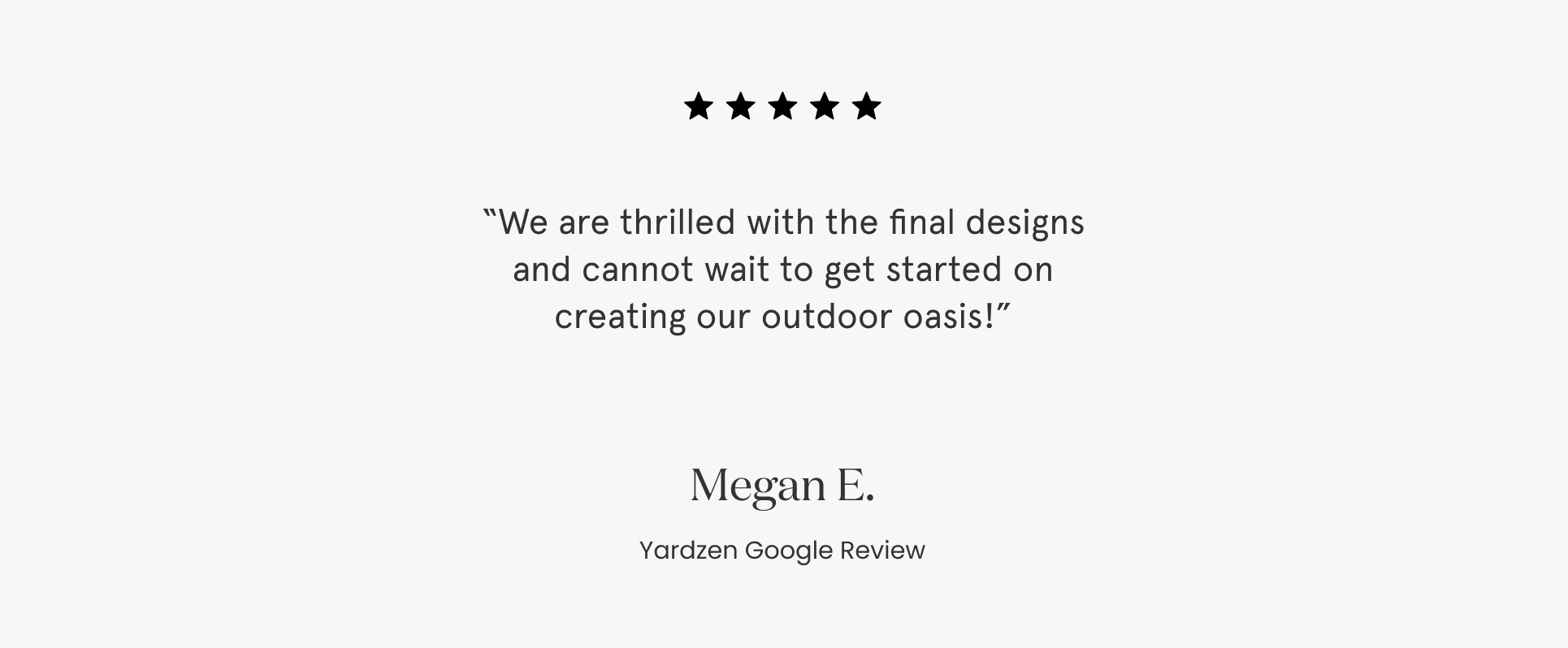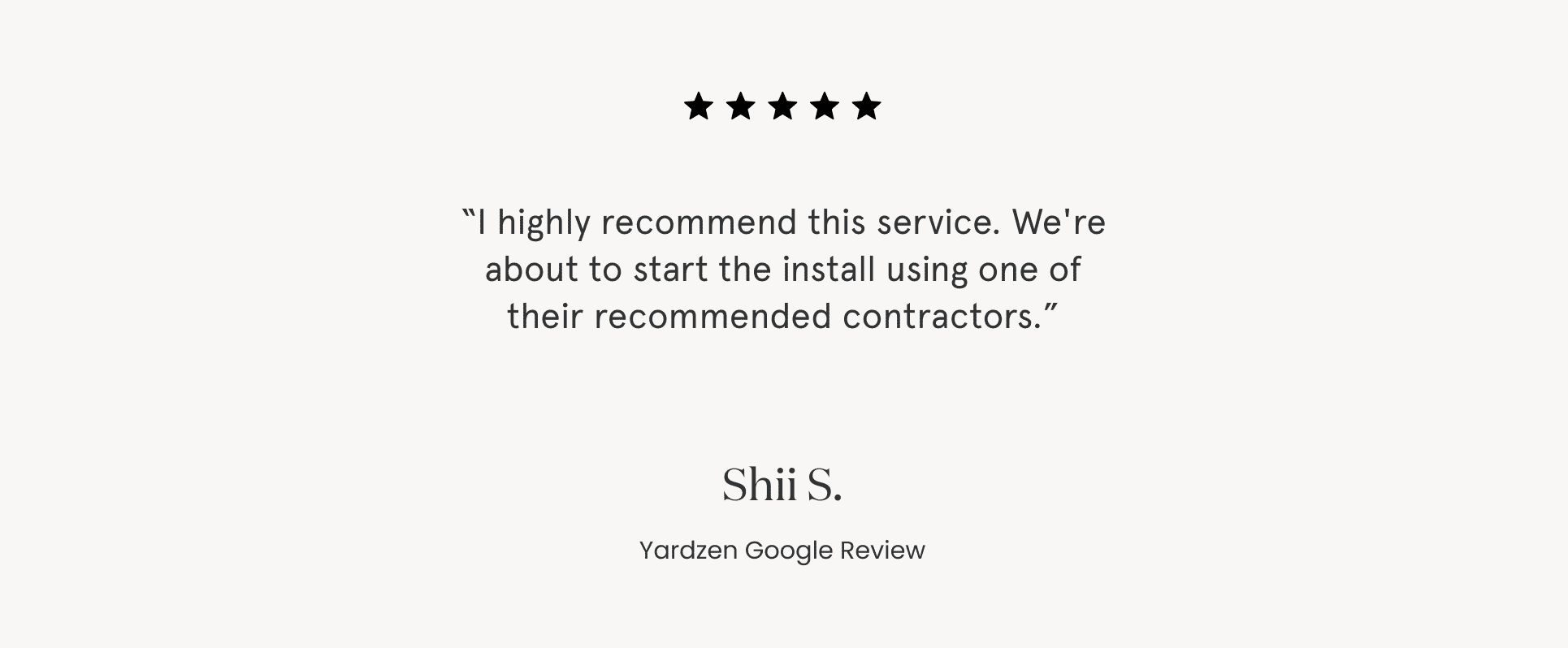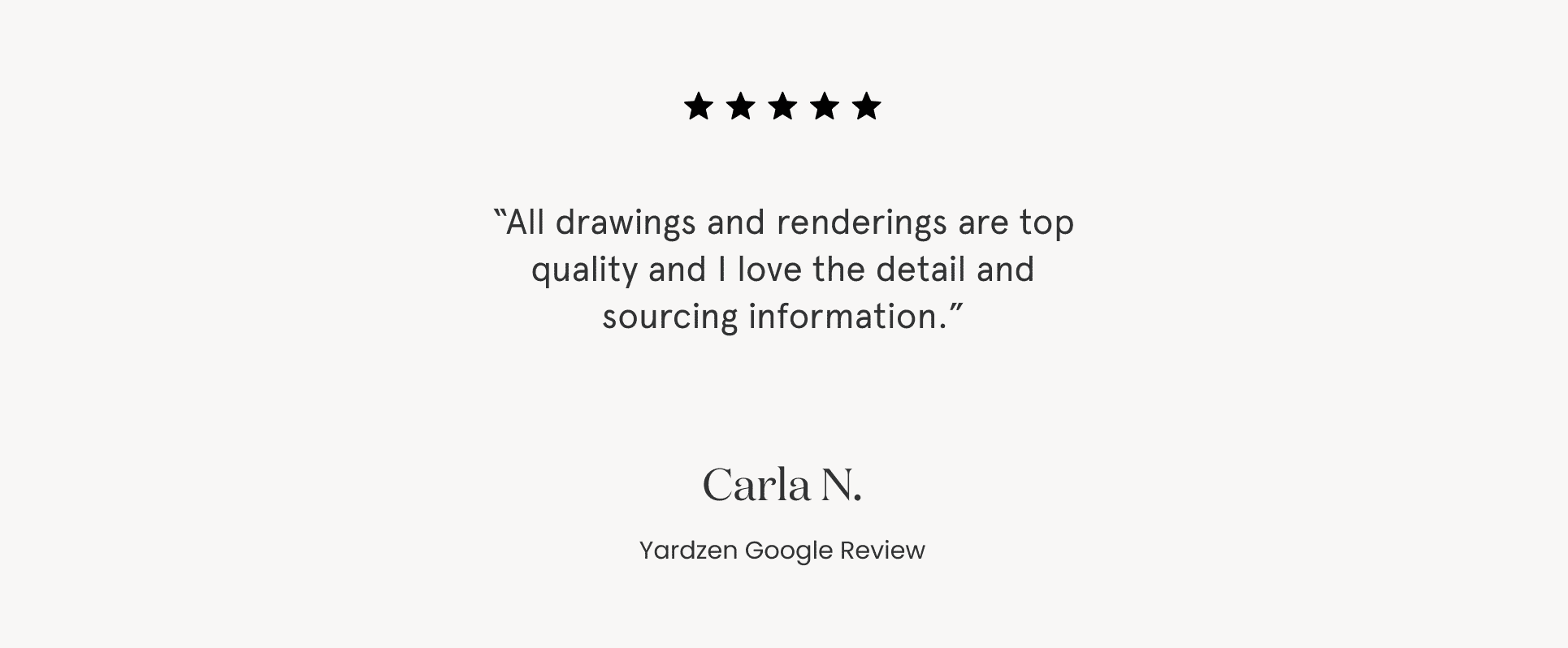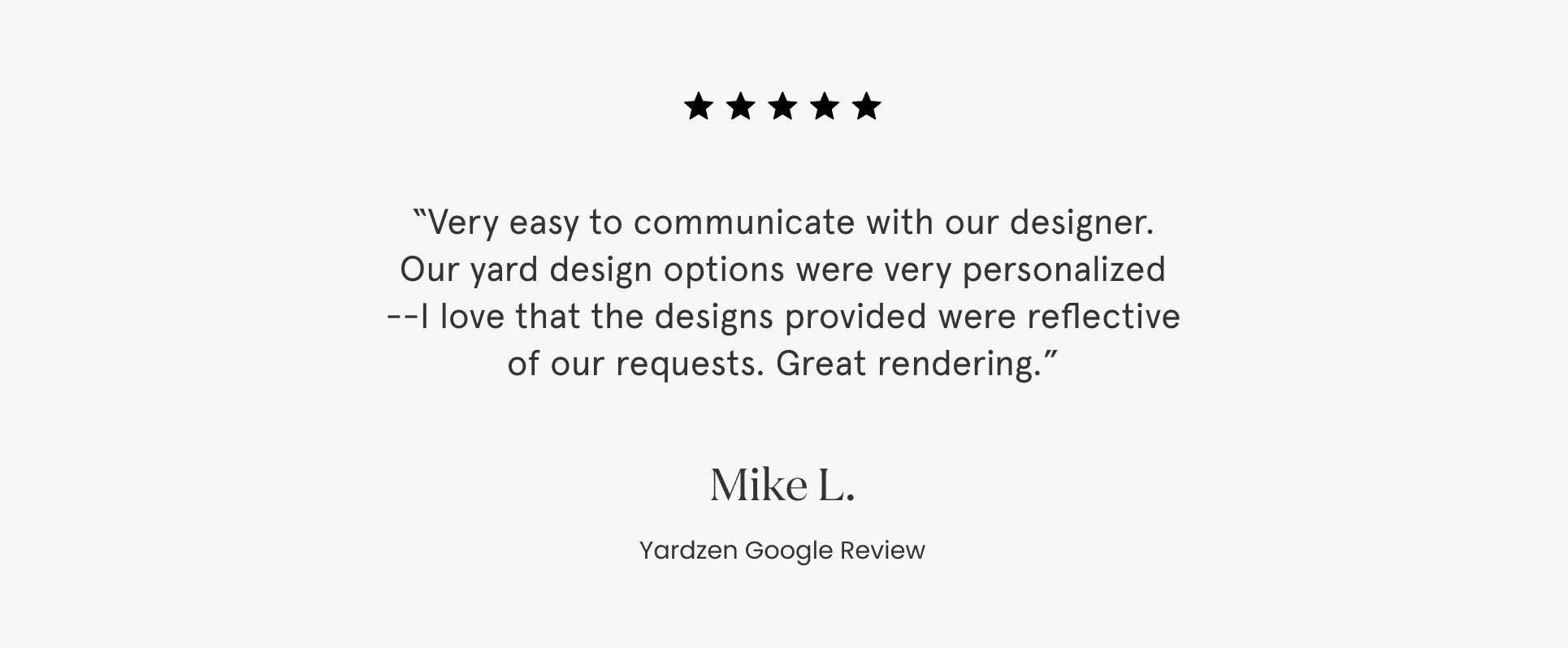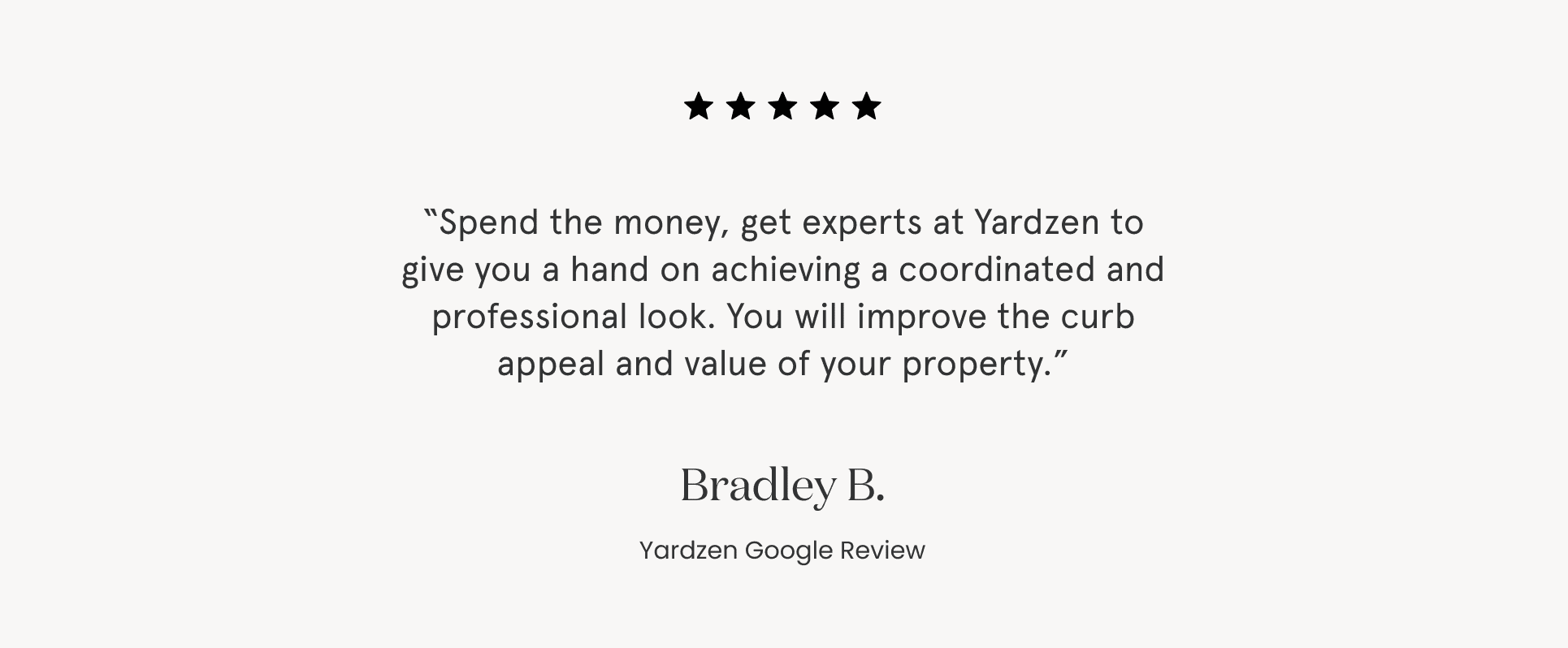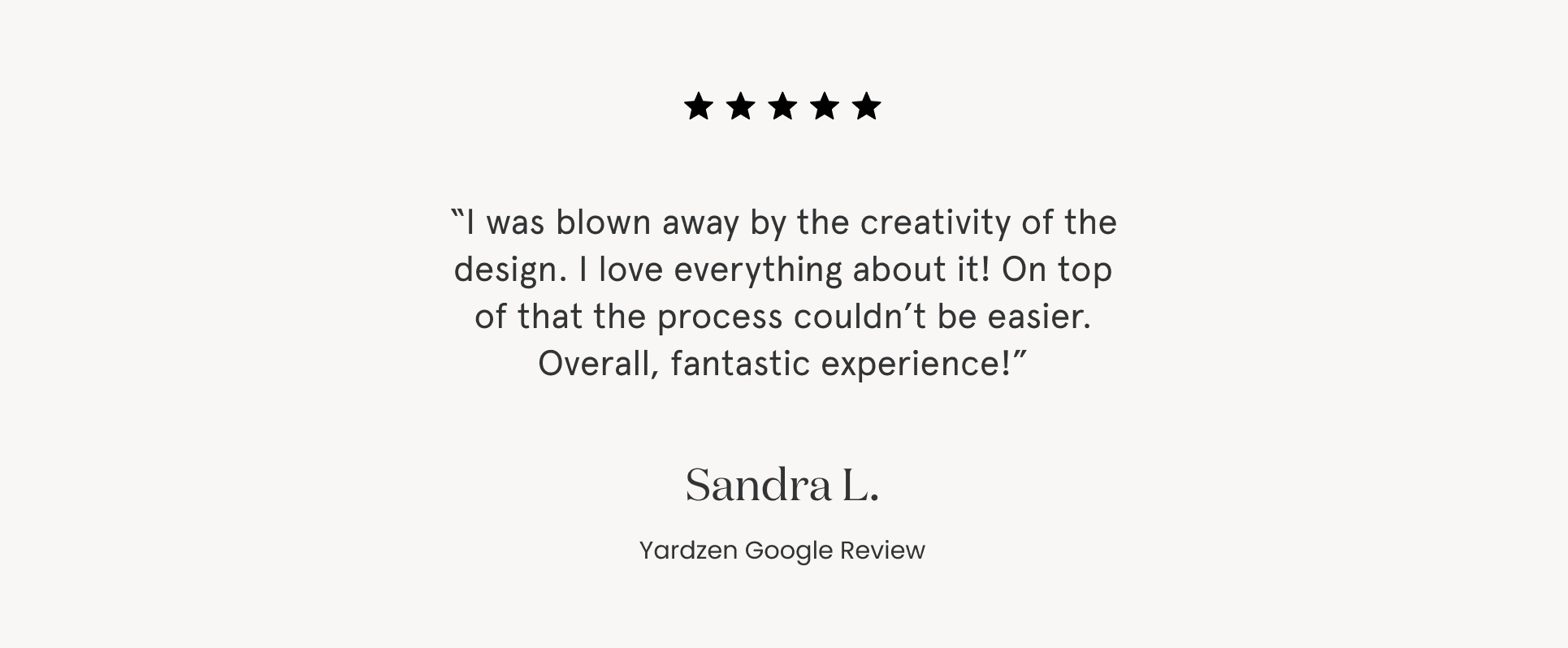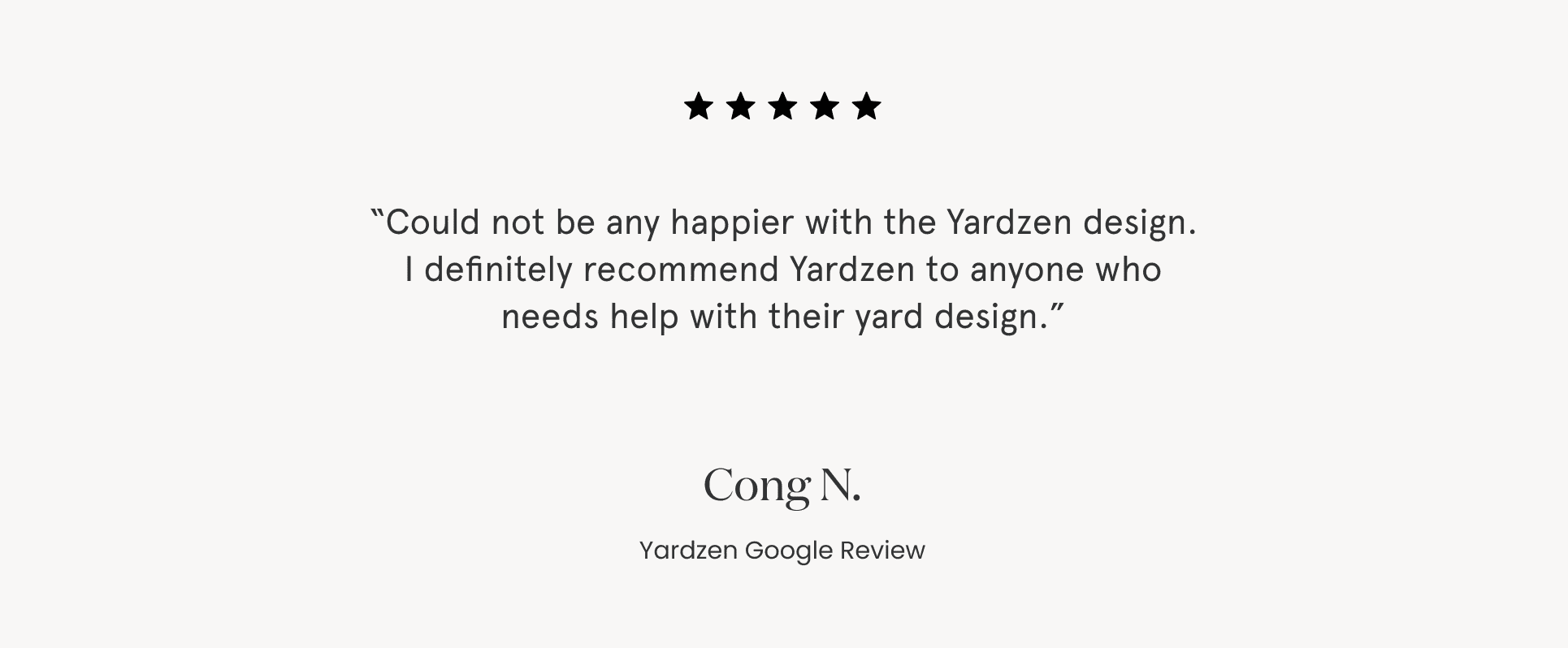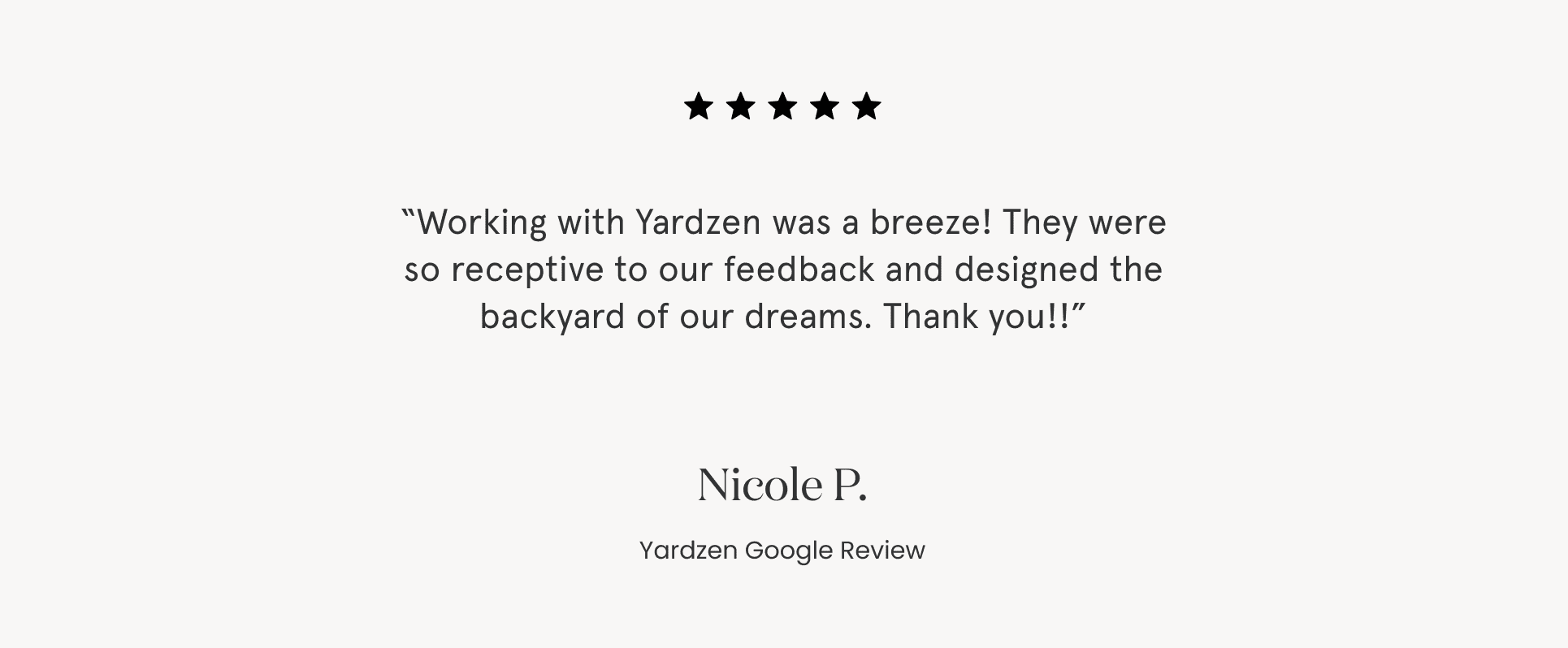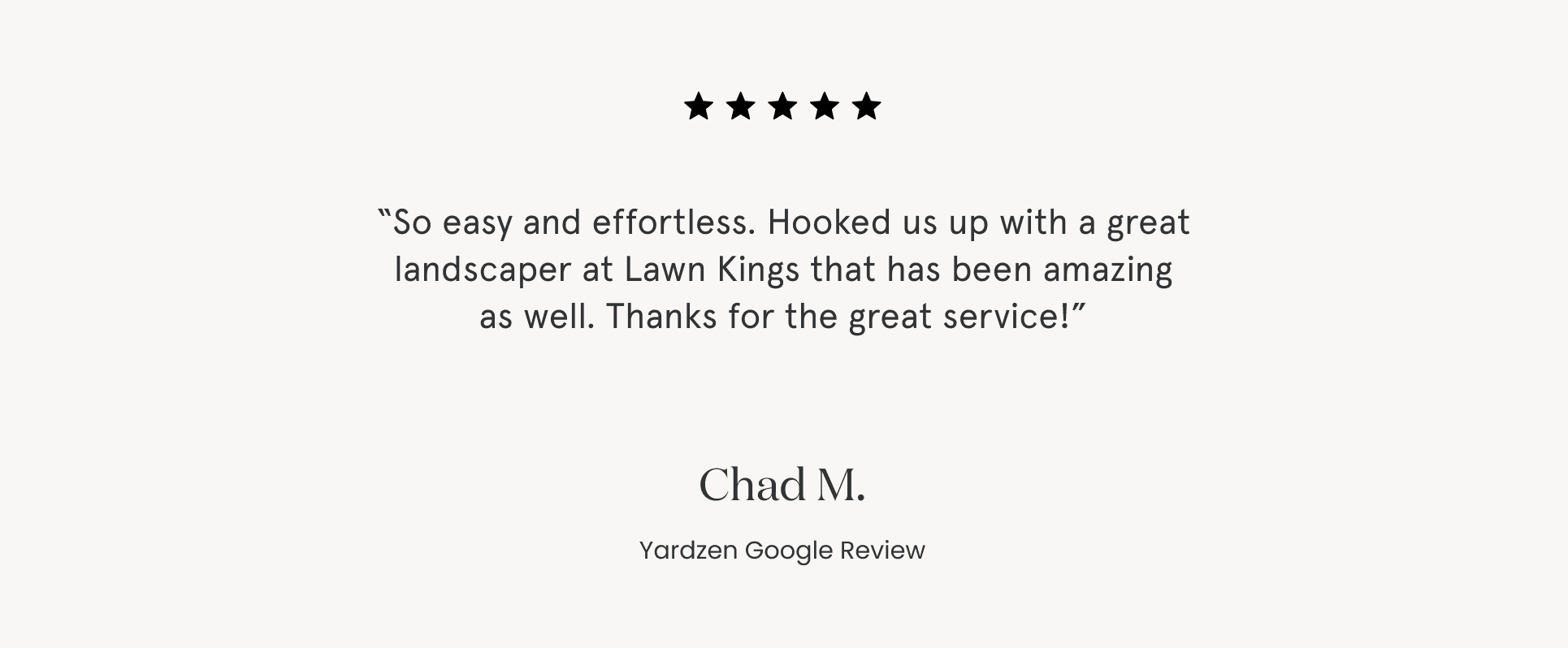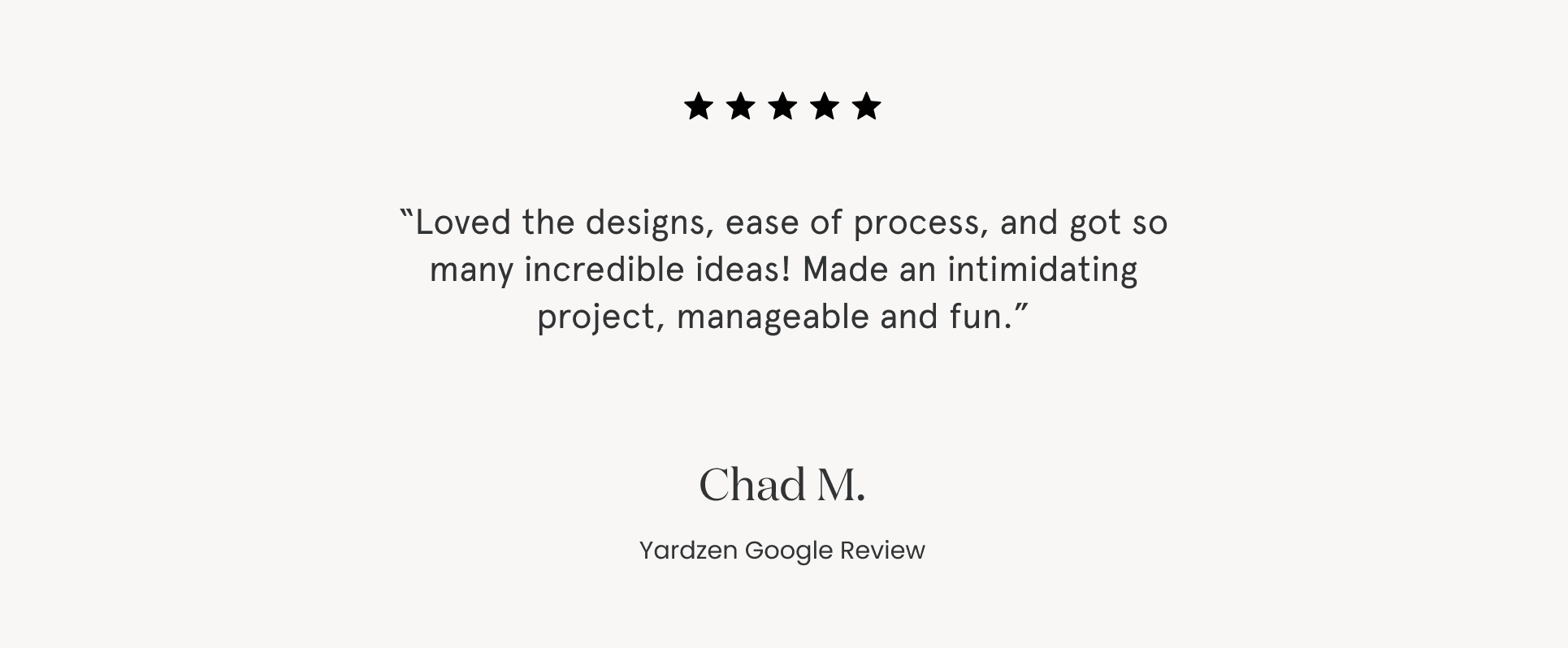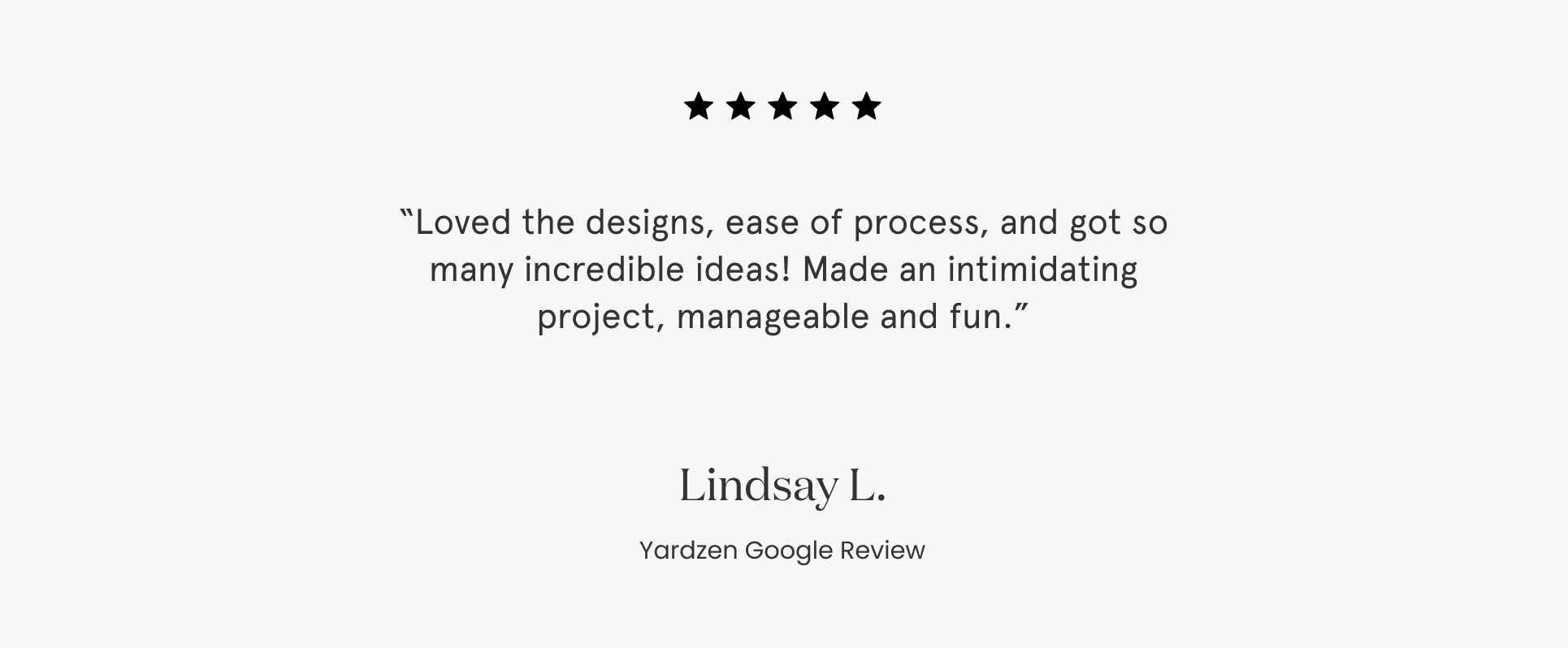 SAN DIEGO LANDSCAPING FAQS
What design styles are popular with San Diego homeowners?
Designs in San Diego range from modern to traditional, but almost uniformly embrace the regional landscape identity in both planting and hardscape choices. Sandstone and other paving materials in warm, neutral colors feature heavily, echoing the nearby mountains and desert. Planting calls upon native and climate-adapted species, from coastal shrubs and perennials to sun-loving grasses and succulents.
Traditional features like stone paving and gracefully curving planting beds are common in residential communities like those of North County San Diego. Closer to the urban core, things can get more modern, with monolithic blocks of drought-tolerant grasses and sculptural succulent accents set within crisp hardscaping.
What are popular features in San Diego landscapes?
San Diego is primed for outdoor living, and landscape designs in San Diego jump at this opportunity by bringing traditionally indoor activities outside.
Outdoor kitchens, pizza ovens, and other cooking amenities are very popular, taking the fun of cooking and dining outside. Pergolas create shaded, breeze-cooled outdoor rooms suitable for a variety of uses, from entertaining to lounging.
Shade trees, water features and pools (big or small) are also popular to help beat the heat. Landscape lighting does its part to keep things cool, too, creating an enticing environment for folks looking to enjoy the cool of an evening outside.
Lawns were historically popular in San Diego's residential areas, but due to their high water demand, they are increasingly being replaced by more water-wise landscape choices. Artificial turf is an increasingly popular lawn replacement, though take care to shade turf where you can – it gets hot in the sun.
For those looking to replace their lawn, San Diego offers a rebate program to support converting to more drought tolerant landscaping.
Should I use plants native to San Diego in my landscape?
San Diego's climate calls for plants that can tolerate dry conditions, not to mention heat and salt spray (when along the coast). Because they evolved to thrive in these conditions, plants native to the San Diego region are a great choice, and are most likely to thrive with minimal extra water or maintenance.
Native plants also go a step further, offering unbeatable habitat value. By including native plants in their landscape designs, homeowners can help in the broader effort to restore biodiversity. Yarrow, Ceanothus, manzanitas, monkeyflowers, lupines, and Canyon Prince wild rye are just a few of the many fabulous natives available for San Diego landscapes.
Climate-adapted plants from regions like Australia, South Africa, and the Mediterranean can also play an important role in a water-wise landscape. Lavender, rosemary, Leucophyllum, and olive trees are a few or the many climate-adapted species that perform beautifully in the San Diego area.
Looking to max out your bird and bee visitors? Include keystone native species like oak trees, California sagebrush, or wild strawberry groundcovers.
What are top considerations for San Diego landscapes?
Water conservation and fire safety are both important considerations when designing a San Diego landscape – work with your designer to make sure your design features water-wise plants and incorporates defensible space around the home and other structures.
A good maintenance regime is also critical to fire safety – speak with your designer or look up local wildfire resources for guidance on fire safe landscape maintenance (the County of San Diego offers one excellent resource).
With such gorgeous natural beauty in the region, San Diego landscapes should capitalize on any views available from a property. At the same time, solar exposure should be accounted for – avoid blasting outdoor spaces with harsh late afternoon western light, unless shade trees or structures are being utilized.
Do you design for wildfires?
We are happy to work with clients to develop designs that meet their level of comfort around fire safety. Choosing fire-resistant plant species and following best practices for fire safe landscape design are options that our designers are happy to employ at a client's request.
While design can help reduce your risk of fire damage, it's important to note, there are no fire-proof plants, and maintenance is the most important determinant of a landscape's fire safety.
When should I start my landscaping project?
Now! Any time of year is great to begin work on a landscape project.
When possible, we suggest utilizing the winter to work through the design phase – this sets you up to get on contractors' books early in the build season, so you can have your design installed and ready to enjoy in time for summer.
If winter has passed, don't worry, it's never too late in the year to begin work on a landscape design project.
"Highly suggest Yardzen. The online process made everything super easy and efficient. Thank you to the entire Yardzen team."
Shannon M., Yardzen client
Yardzen creates local landscape designs in and around San Diego:
Alpine, Bonita, Bonsall, Borrego Springs, Boulevard, Camp Pendleton, Campo, Cardiff By The Sea, Carlsbad, Chula Vista, Coronado, Del Mar, Descanso, Dulzura, El Cajon, Encinitas, Escondido, Fallbrook, Guatay, Imperial Beach, Jacumba, Jamul, Julian, La Jolla, La Mesa, Lakeside, Lemon Grove, Mount Laguna, National City, Oceanside, Pala, Palomar Mountain, Pauma Valley, Pine Valley, Potrero, Poway, Ramona, Ranchita, Rancho Santa Fe, San Luis Rey, San Marcos, San Ysidro, Santa Ysabel, Santee, Solana Beach, Spring Valley, Tecate, Valley Center, Vista, and Warner Springs.
Explore other California landscape designs by Yardzen
Huntington Beach, Los Angeles, Mill Valley, Napa, Oakland, Palo Alto, Sacramento, San Jose, San Francisco, Thousand Oaks, and Ventura