Landscape design & build for Huntington Beach
Yardzen designs everywhere in the U.S. and the Huntington Beach area is one of our favorites. Revered as one of the best places to live in California, it's a California dream.
EXPLORE PACKAGES
Terrain
With extensive, broad beaches interspersed with protected marine wetlands (favored haunts of bird-watchers), the landscape epitomizes the beauty and fun of Southern California.
Climate
Huntington Beach enjoys a mild Mediterranean climate of warm, dry summers and mild winters, making for delightful outdoor living conditions all year long. This complements the de facto local dress code of swimsuits and flip-flops.
Outdoor Living
Landscape designs in Huntington Beach make the most of these favorable conditions. Yards are built for outdoor living; cooking, dining, lounging, and even showering facilities are all commonly featured in landscape designs. Planting hypes up the beachy feel with palms and other chunky tropical plants, while paying equal heed to water conservation, a must in drought-stricken California.
Design & Build
Be it shade from summer sun, flexible space for indoor-outdoor living, or simply a stronger sense of connection with the gorgeous California landscape, Yardzen has done it all for our Huntington Beach clients.
Whatever your landscape vision may be, Yardzen is ready to make it a reality, working with you to craft a landscape design that achieves the look, feel, and function you are dreaming of, then connecting you with a vetted contractor from Yardzen's Pro Network to get your design built.
GUIDE TO DROUGHT TOLERANT LANDSCAPING
Our Favorite No-Grass Front Yard Ideas
READ NOW >
California Low-Water Landscaping Rebates
READ NOW >
How To Design a Drought Tolerant Yard
READ NOW >
TRUSTED BY THE EXPERTS


HUNTINGTON BEACH, CA LANDSCAPE DESIGN GALLERY
POPULAR AMENITIES IN HUNTINGTON BEACH YARDS
Simple and thorough online process
Take a style quiz, share videos and photos of your existing outdoor space, and learn about the costs in our Yard Builder™ tool. Our design team will help you at every step of the process.
GET STARTED >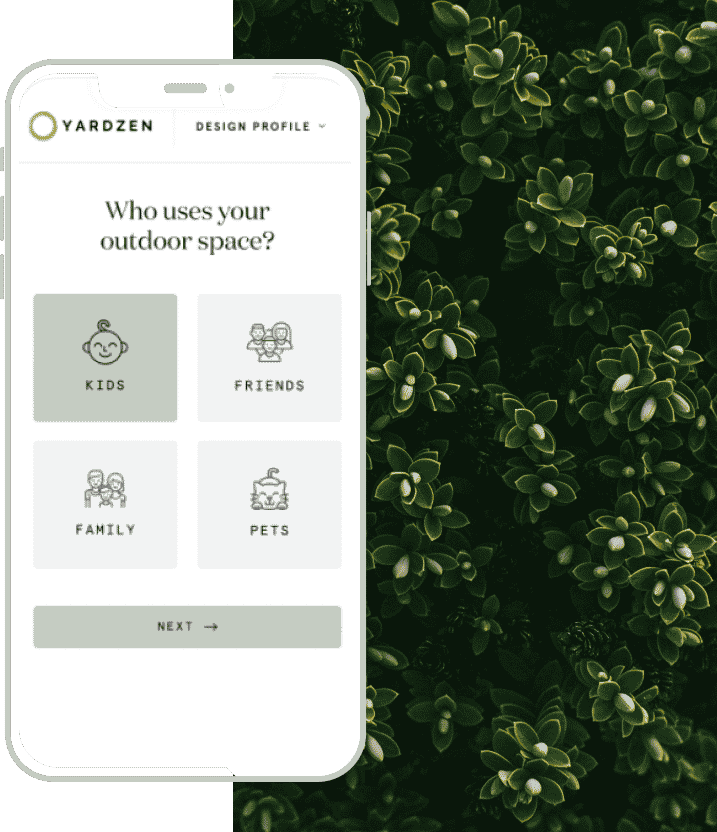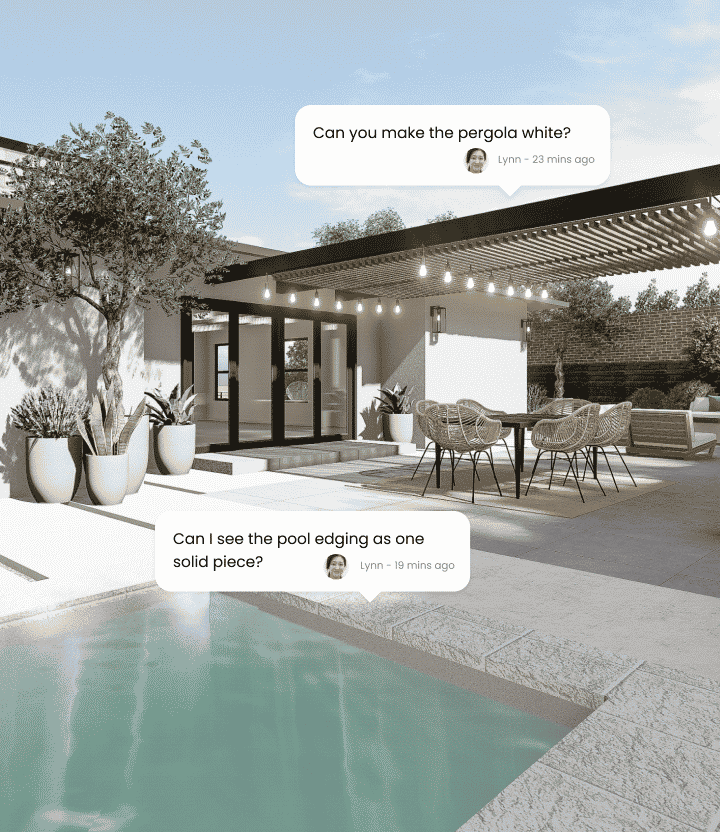 The easiest path to a final design you'll love
Review your first design in our online Feedback Studio. You'll be able to share feedback before we start incorporating your changes. A live design review call is also available to help get your project ready for installation.
GET STARTED >
Built by someone you (and Yardzen) trusts
We'll translate your 3D design concepts into a detailed CAD plan that's ready to install. Next, we'll connect you to a vetted, Huntington Beach landscape contractor who can bring your dream yard to life.
GET STARTED >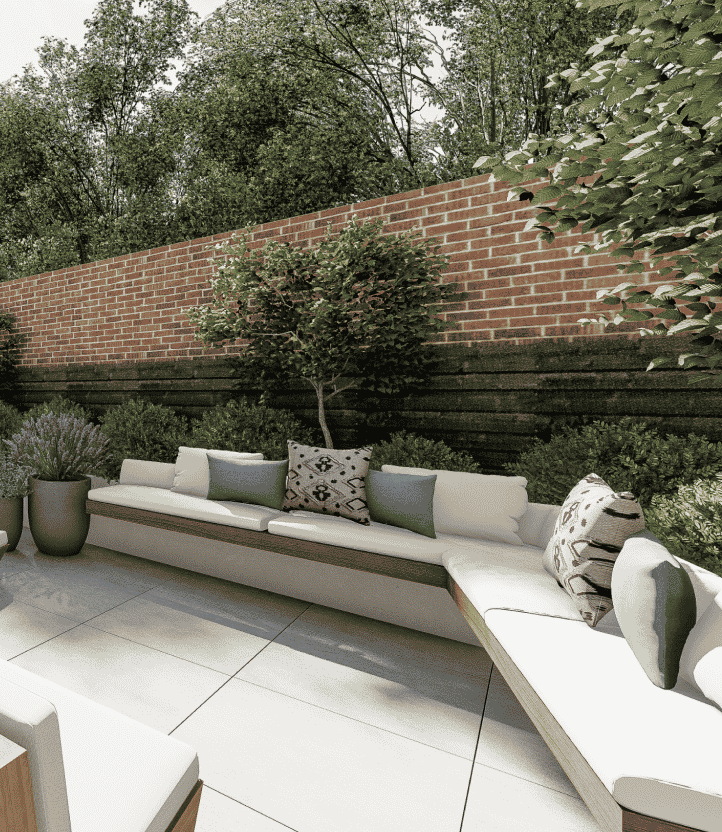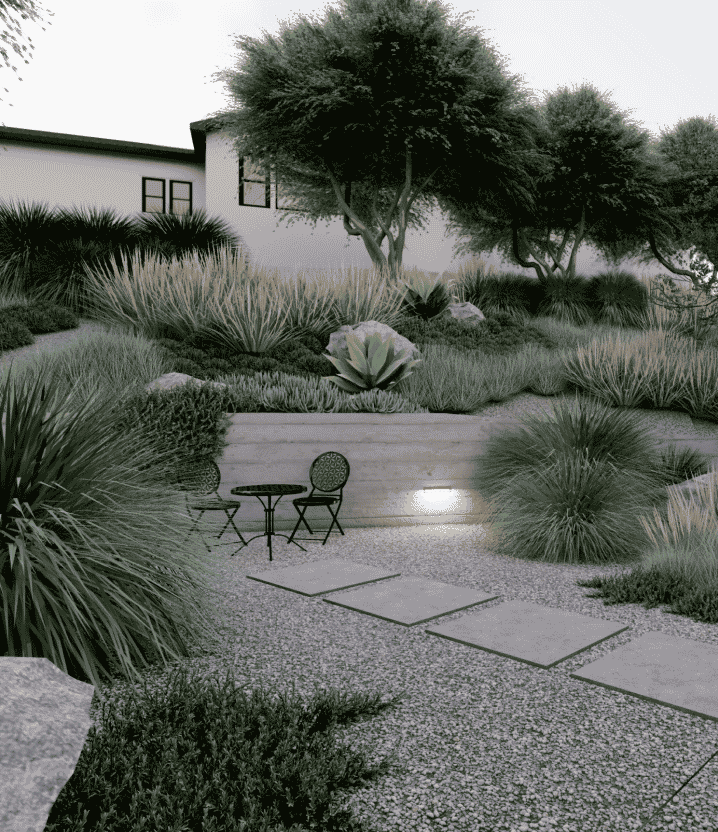 Custom designs for your unique outdoor space
We've built a database of plants, trees, and groundcovers that match to Huntington Beach's planting zones, sun/shade/water requirements, aesthetic, and essential features like native plants. Using satellite and aerial imagery, coupled with your photo, video, and factoring in your details, we can create the outdoor space of your dreams.
GET STARTED >
WHICH YARDZEN PACKAGE IS RIGHT FOR YOU?
Take our YardBuilder quiz to find out.
GET STARTED

1. Tell us about your unique outdoor space

2. Answer a few questions about your dream yard

3. Get a personalized design package recommendation
WHAT YARDZEN CLIENTS ARE SAYING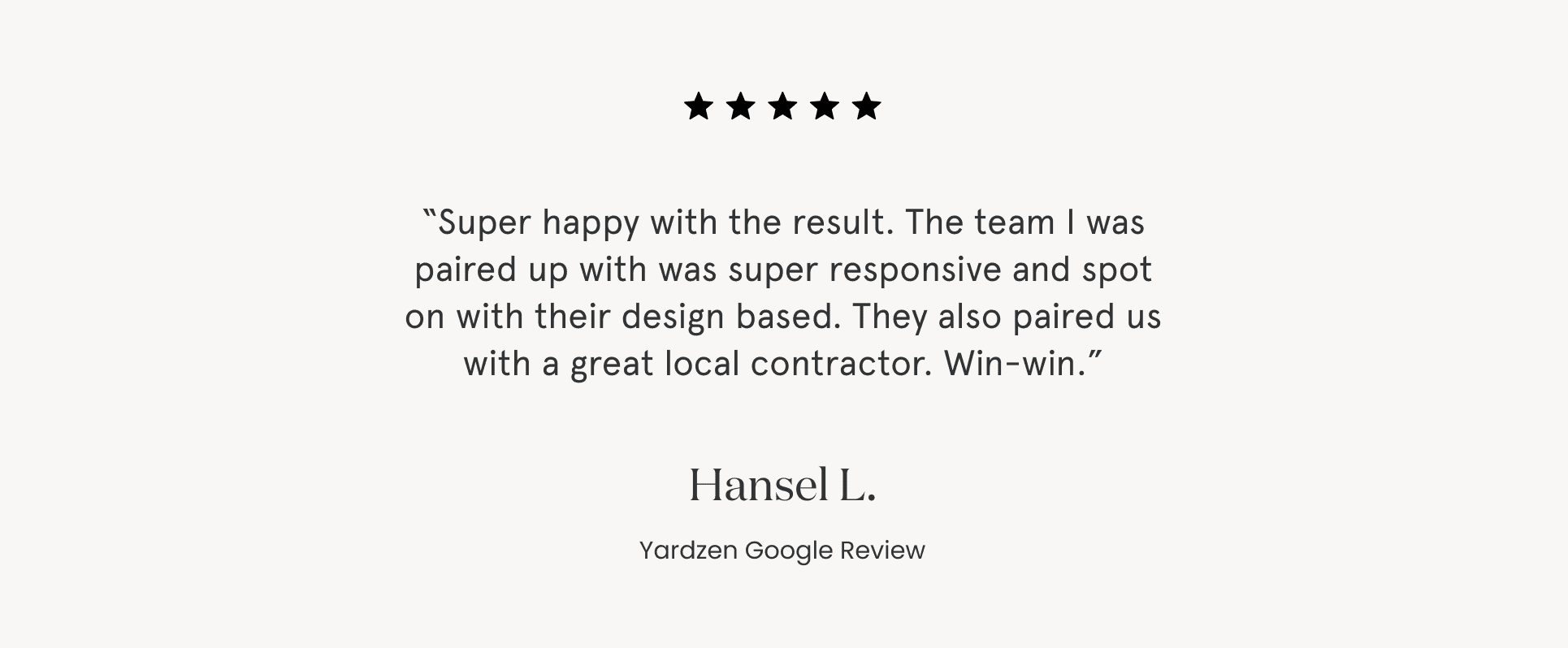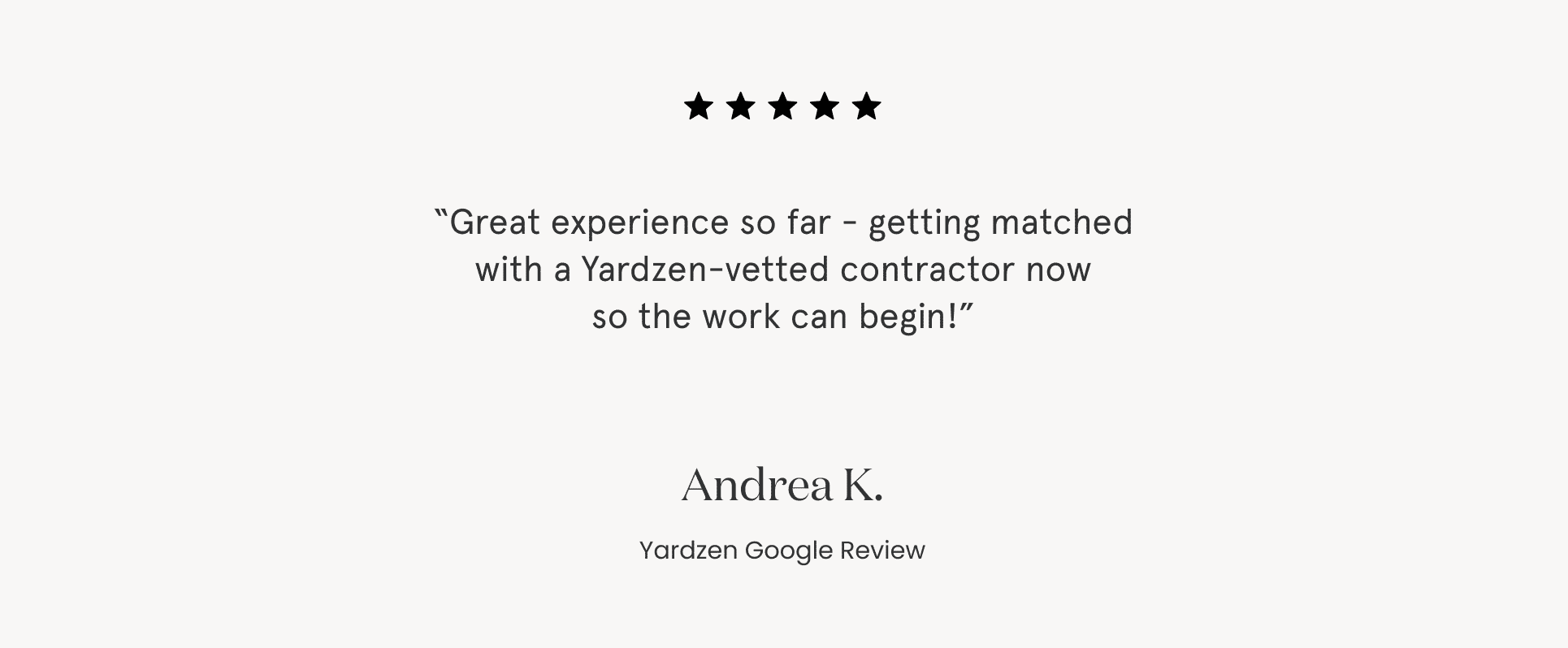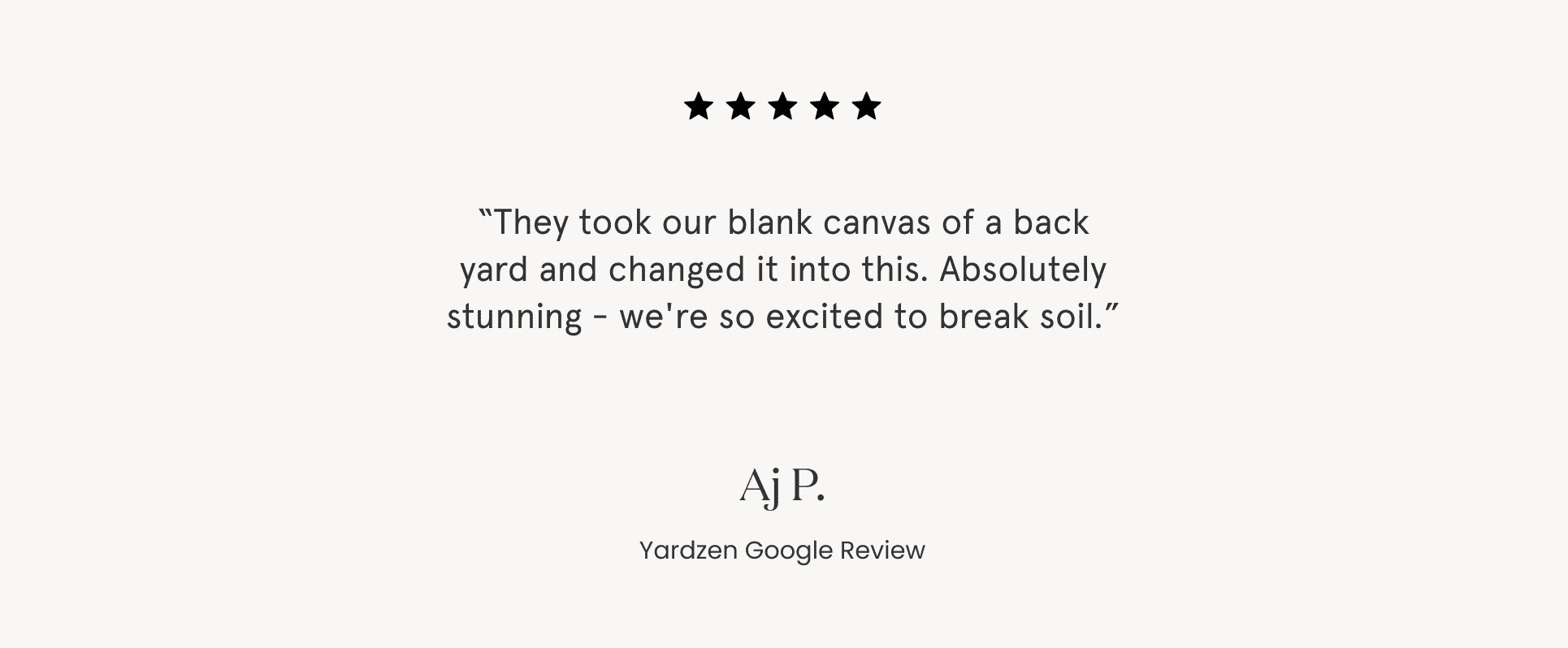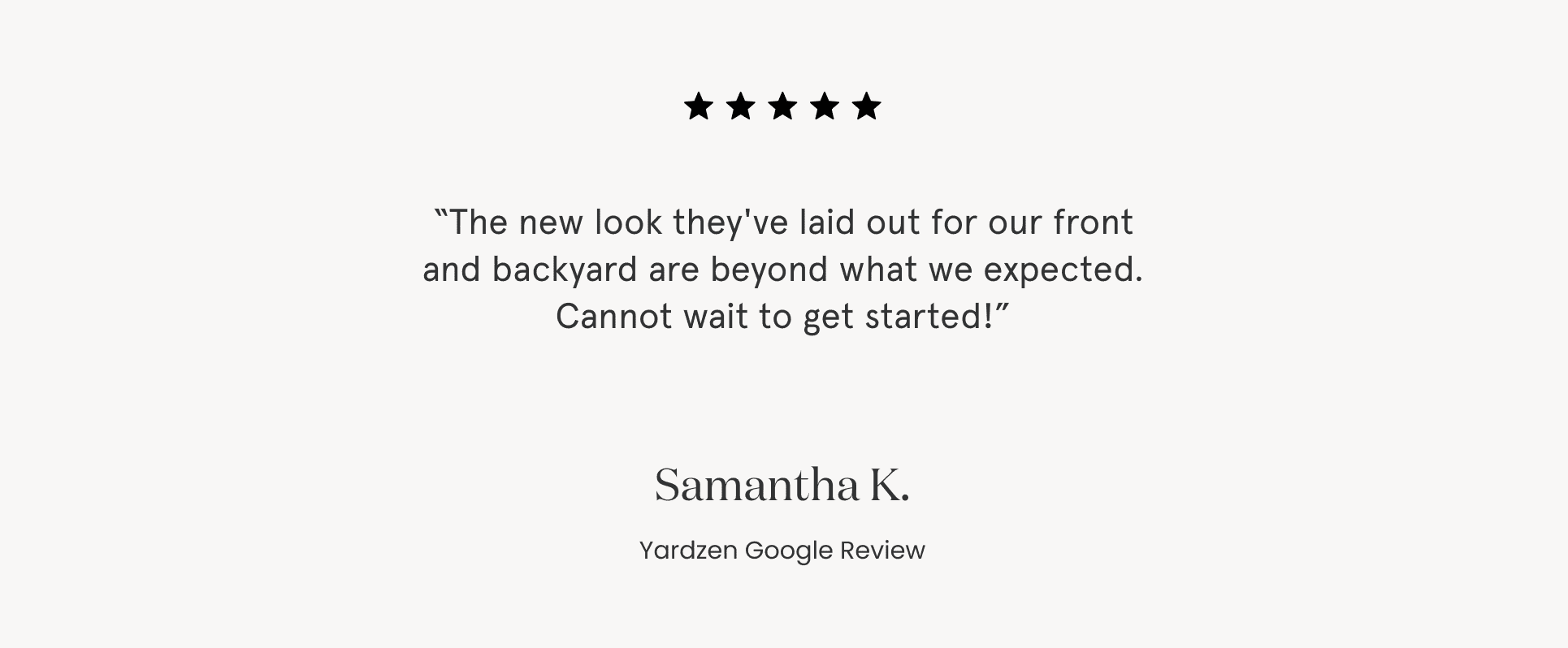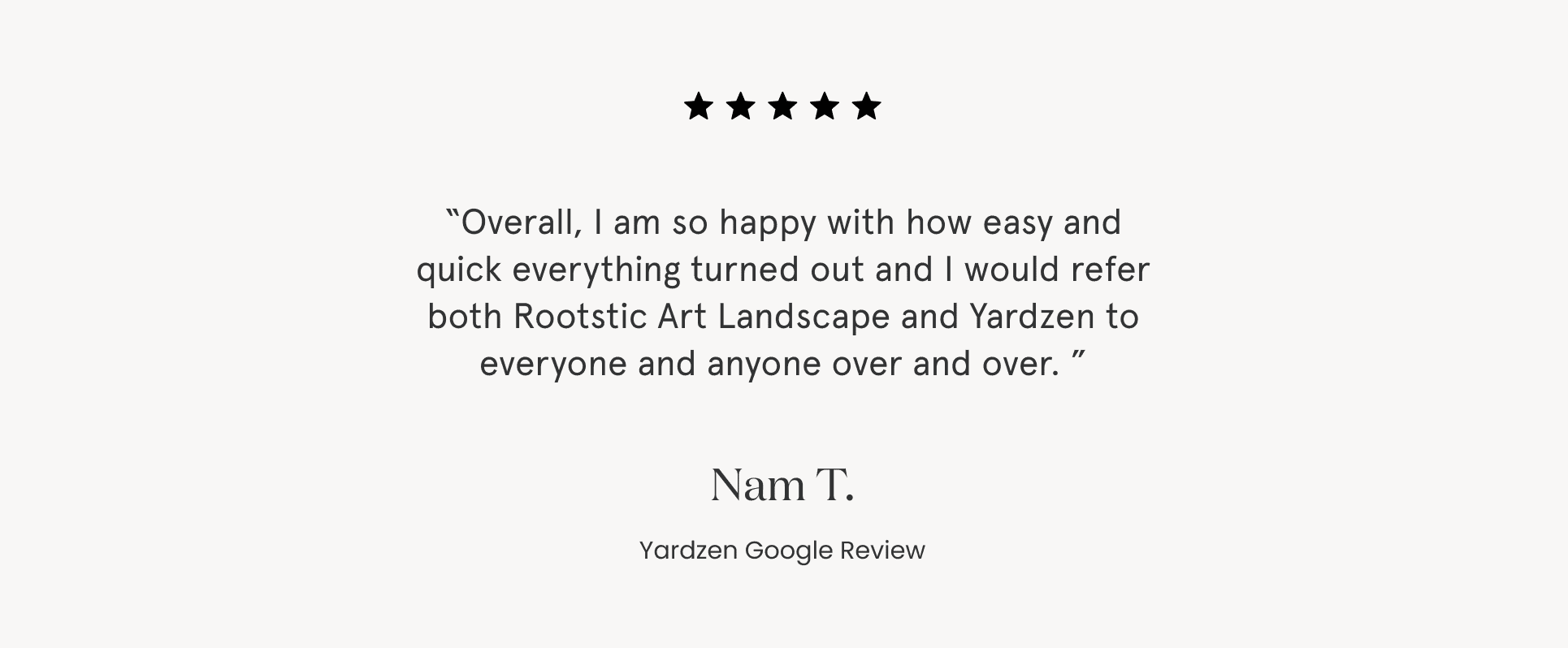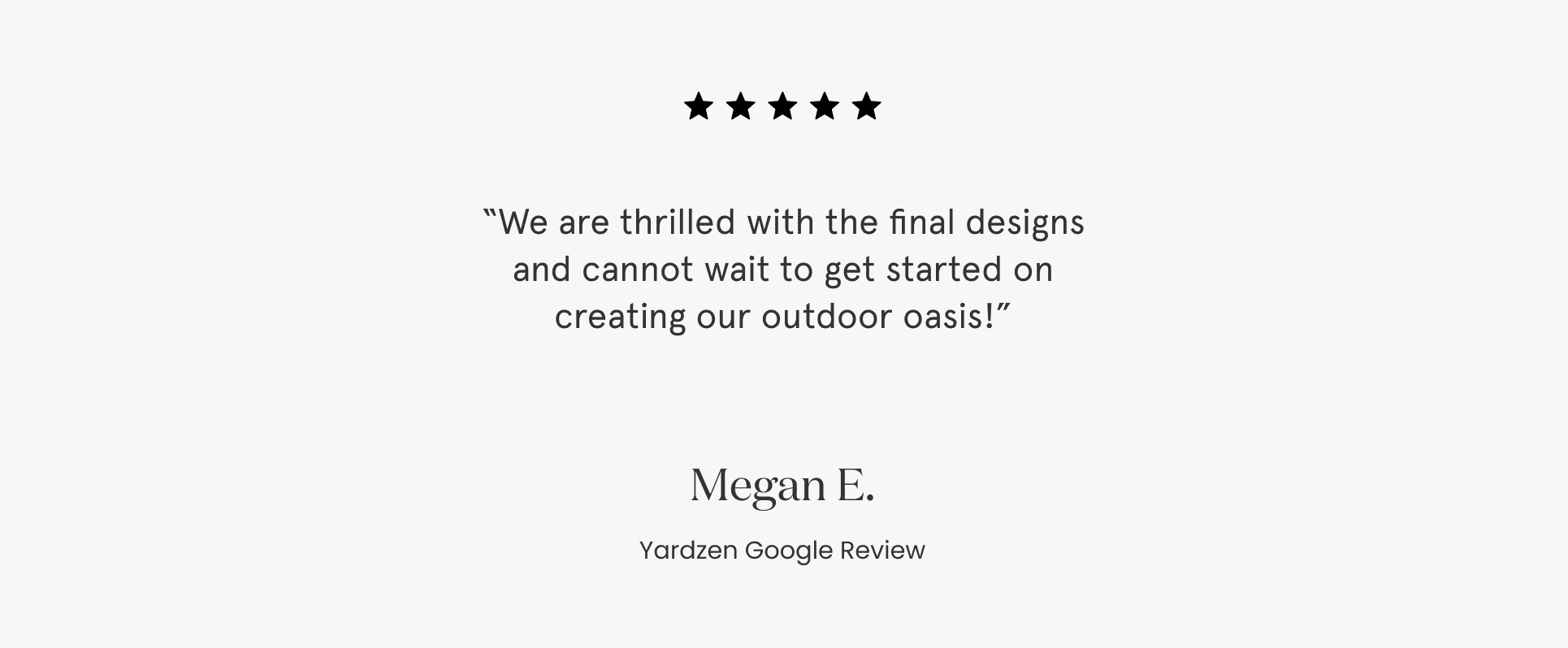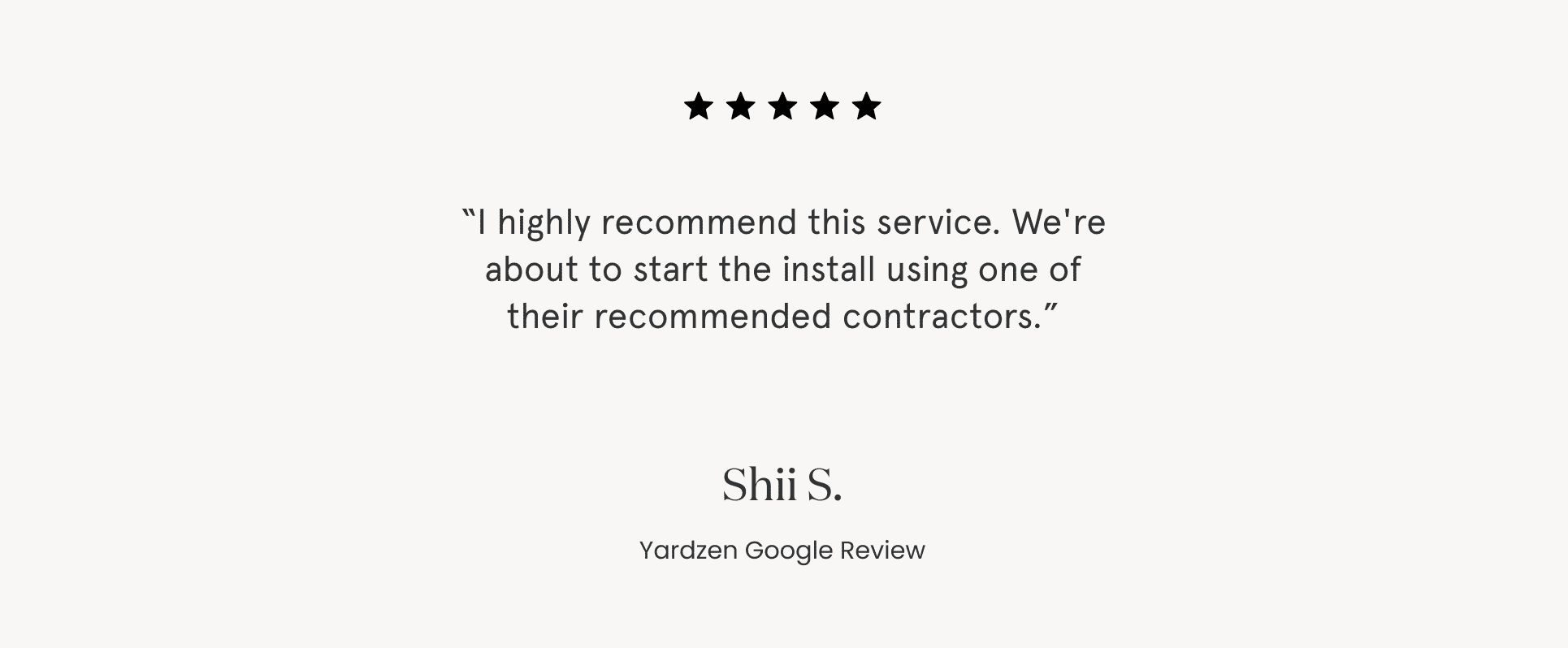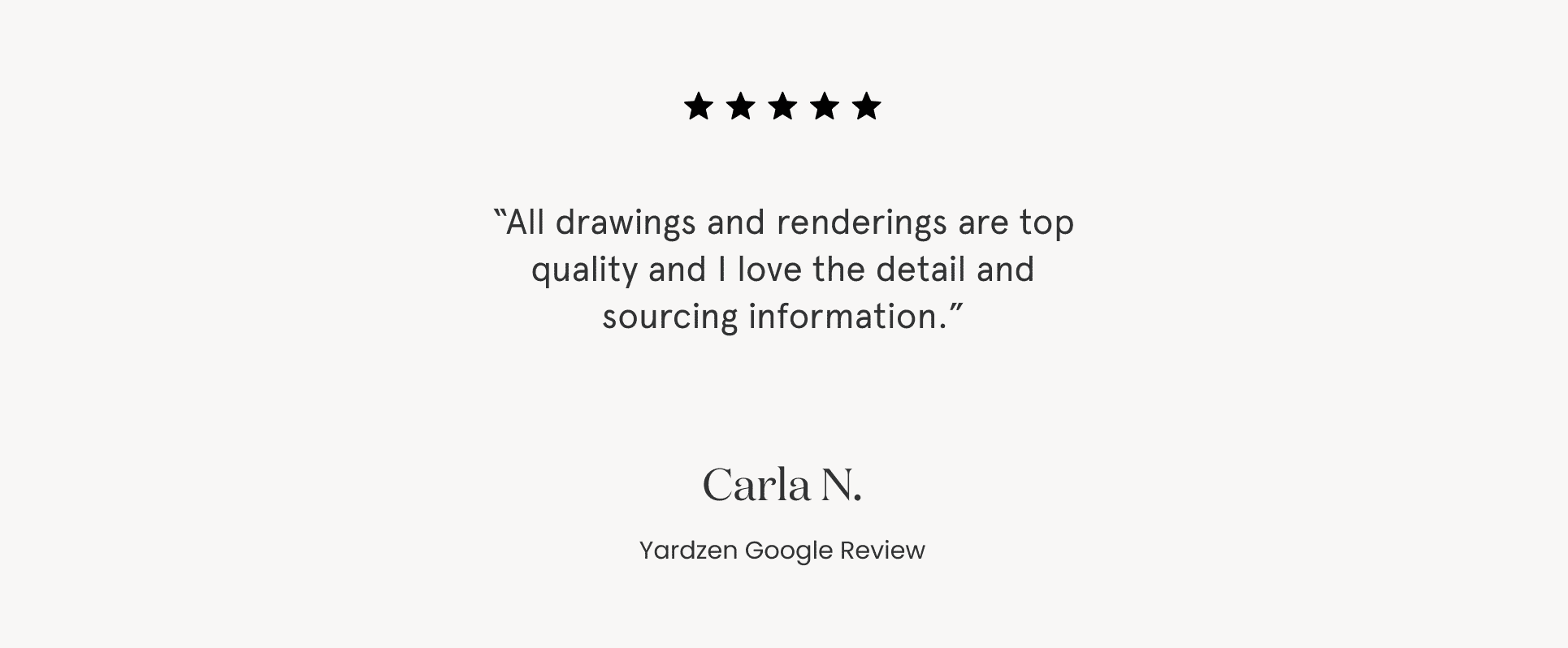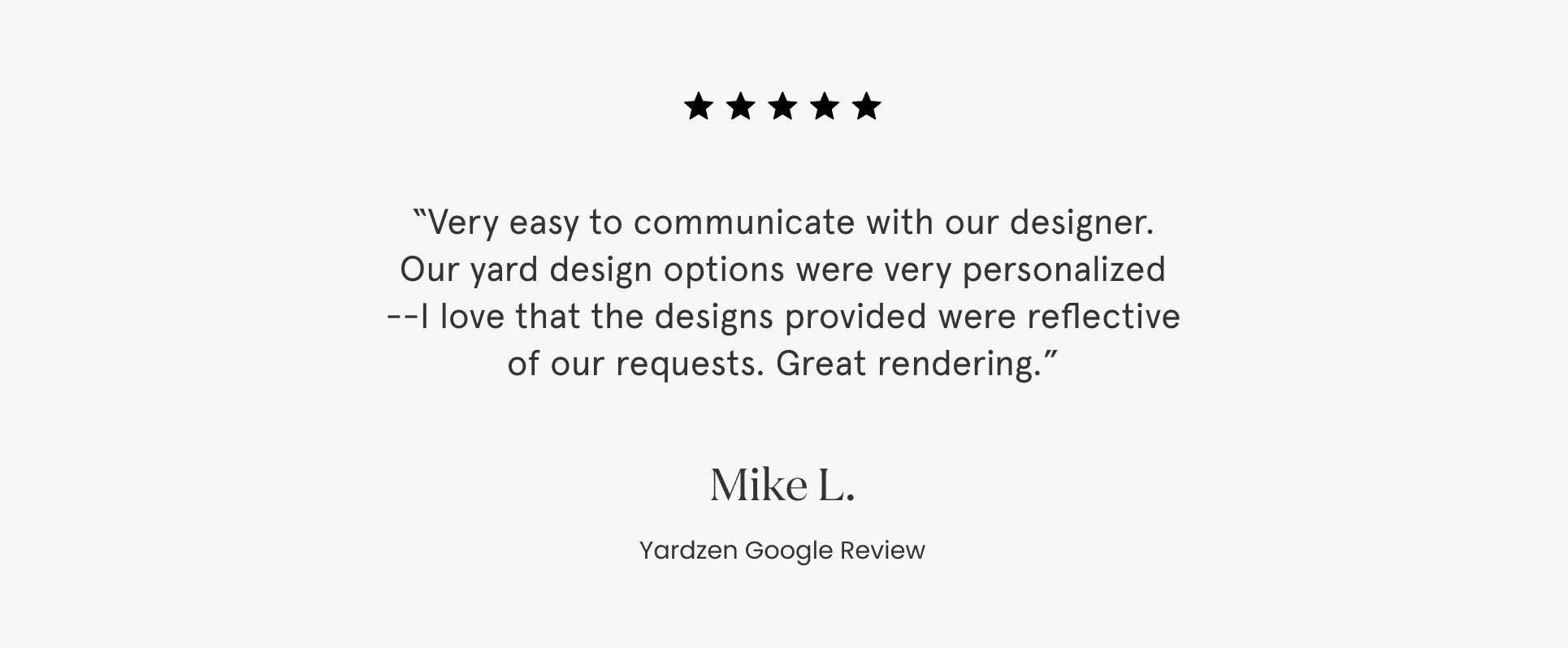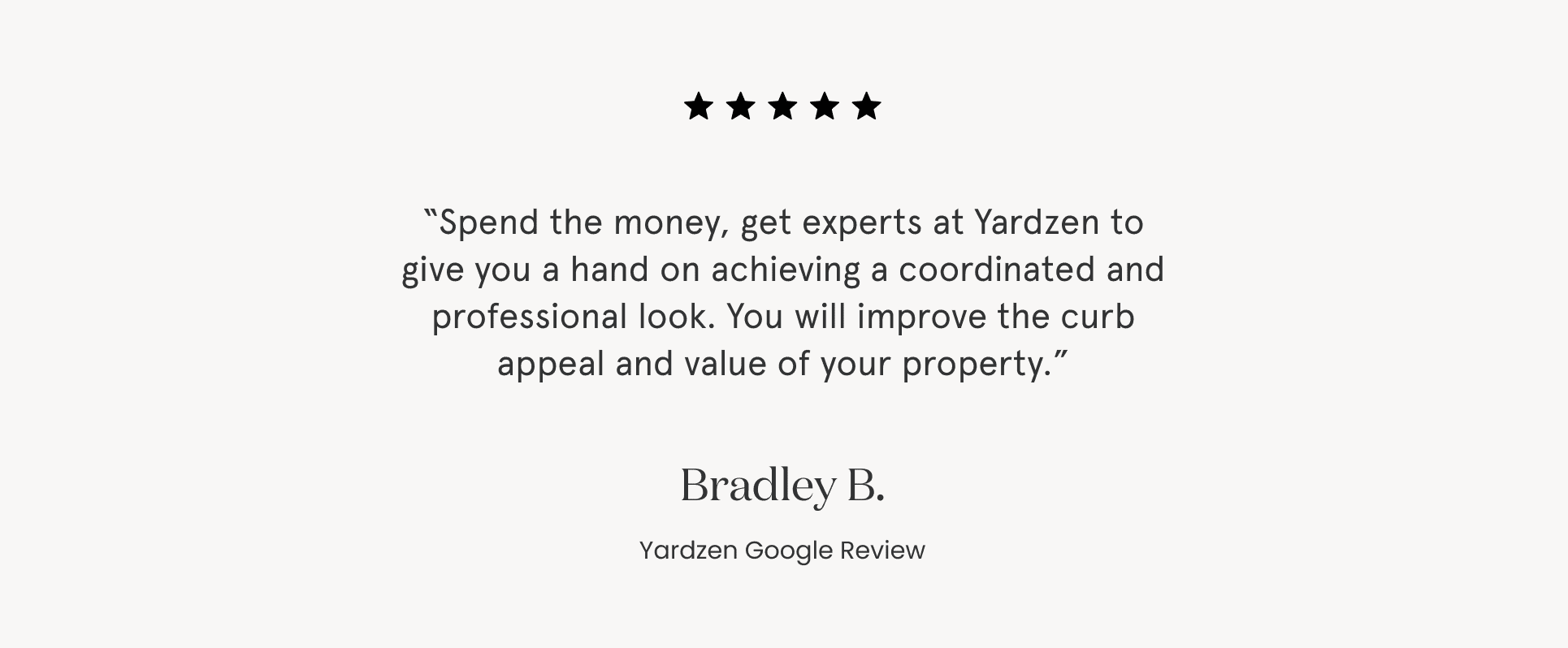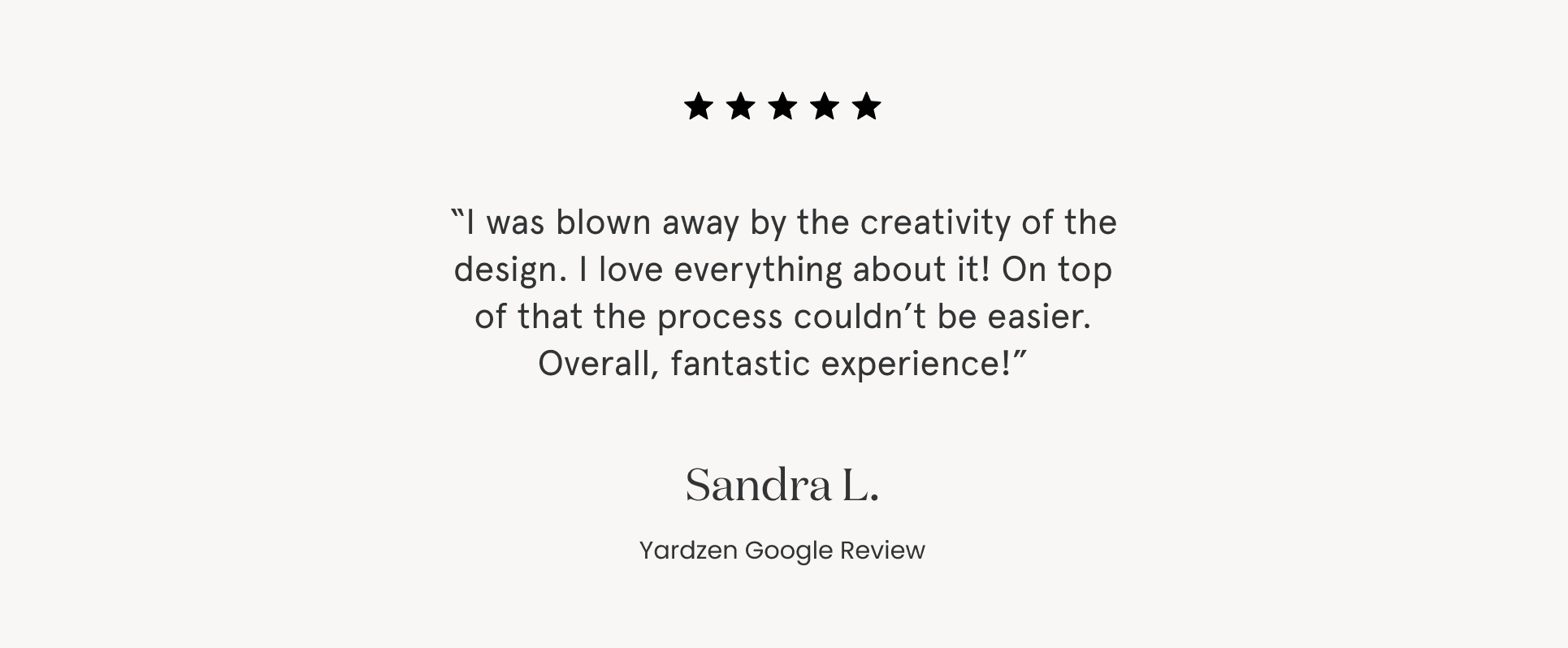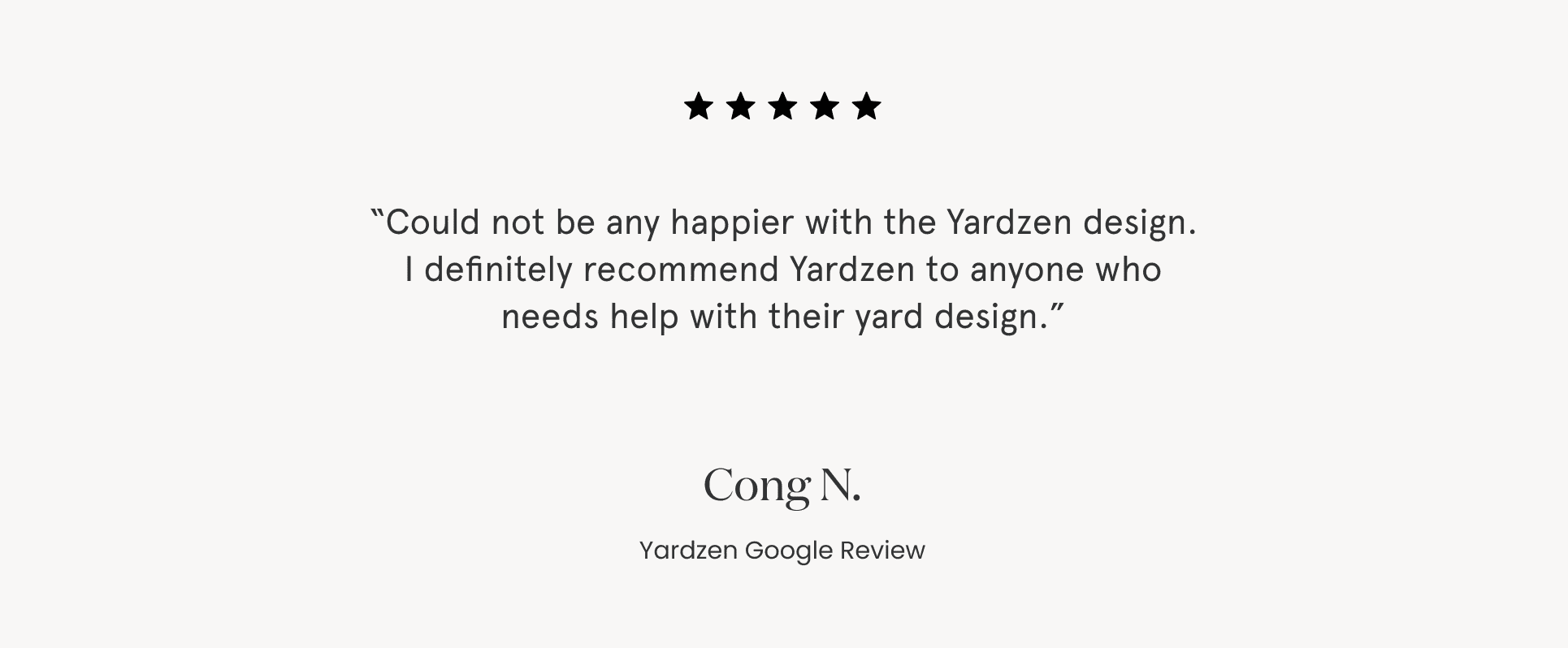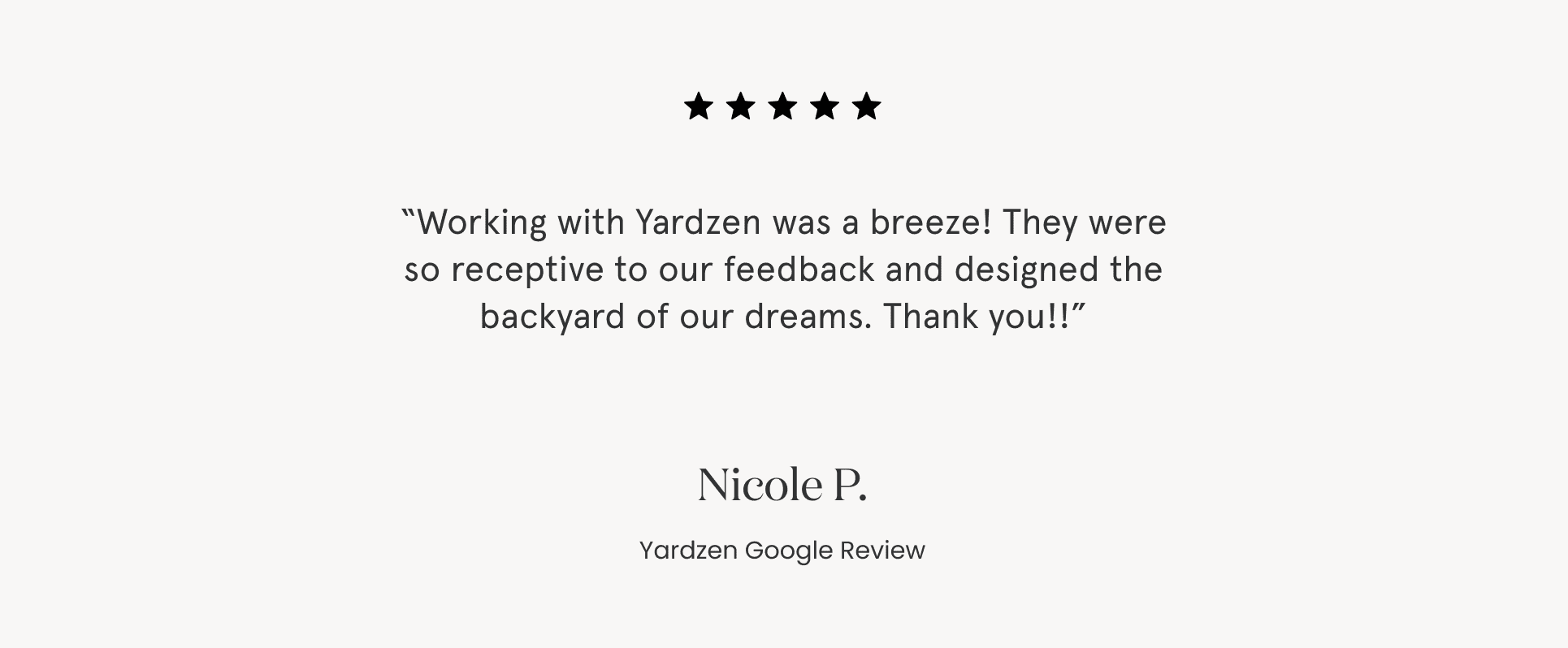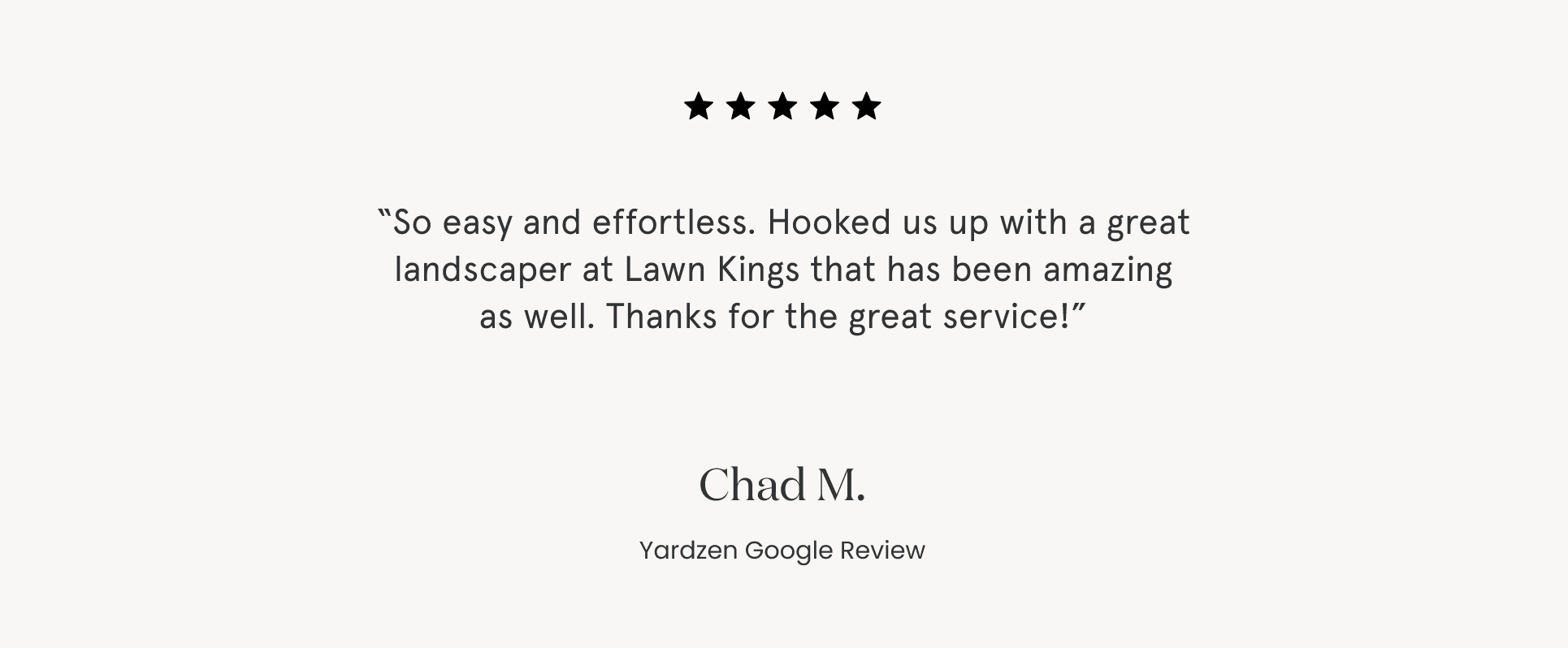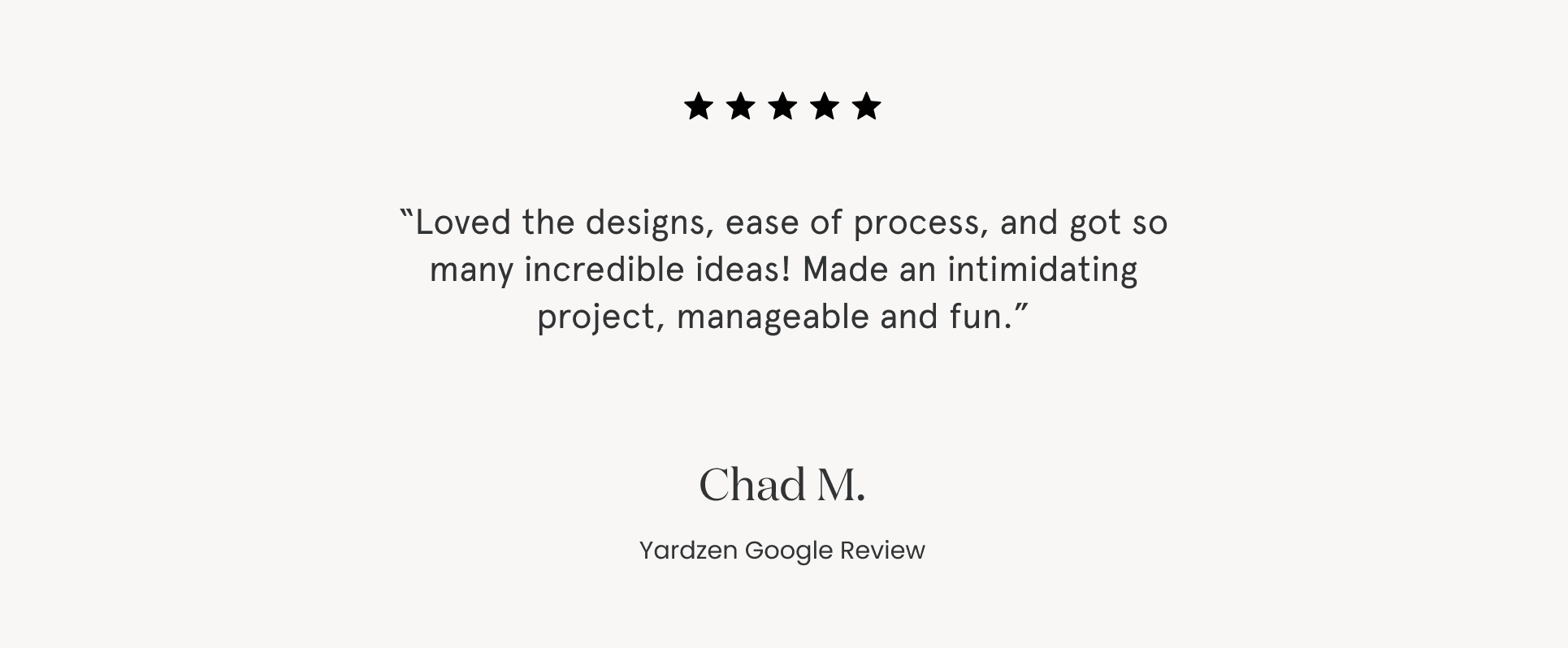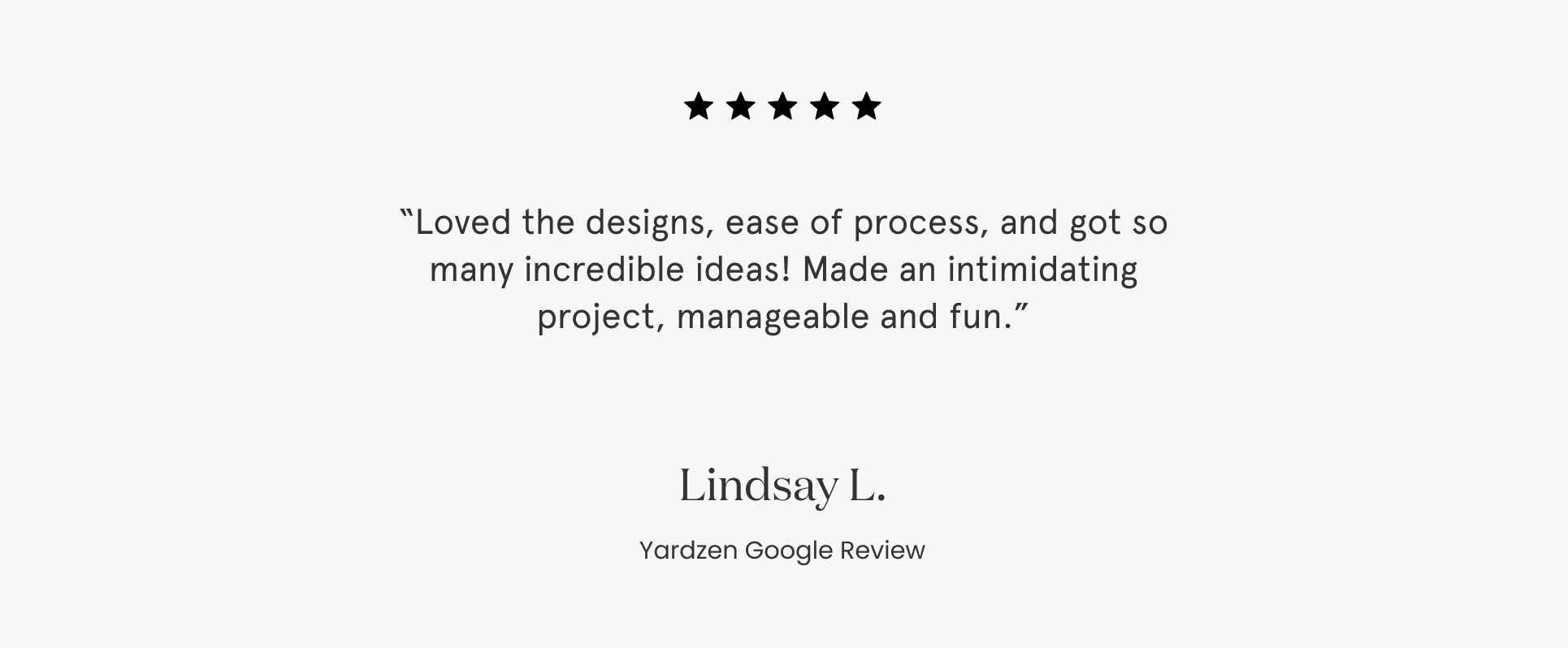 HUNTINGTON BEACH LANDSCAPING FAQS
What design styles are popular with Huntington Beach homeowners?
Huntington Beach landscapes embrace a casual, coastal feel. Some yards lean more traditional, with sturdy green shrubs, patches of lawn, and flowering borders. Others skew modern, with oversized concrete pavers, low-slung hardwood decks, and boundary-free, flowing layouts. Hardscape materials tend to adopt a palette of sandy neutrals – a bit of gray and a bit of tan, skewing warmer in hue for traditional designs and cooler for modern yards.
Regardless of style, designs place comfort at a premium – these are landscapes for kicking your feet up after a day at the beach.
Planting balances a penchant for tropical accents with the imperative to conserve water. Succulents and drought-tolerant plants feature heavily across the style spectrum.
What are popular features in Huntington Beach landscapes?
Outdoor cooking and dining are featured in most yards, often beneath a pergola, and equally often with string lighting strewn above.
Swimming pools big and small are also popular, particularly in households with children.
Well-lit lounge space with cushioned seating, often encircling a gas firepit, is another common feature, providing space to enjoy time with family and friends well into the evening hours.
Should I use plants native to Huntington Beach in my landscape?
Drought is a major concern throughout California, and landscape designs in Huntington Beach should do their utmost to conserve water.
Climate-adapted plants from regions like Australia, South Africa, and the Mediterranean can play an important role in a water-wise landscape. Lavender, rosemary, Leucadendron, rock purslane, and fruitless olive trees are some of our favorite climate-adapted species for Huntington Beach landscapes.
Having evolved to thrive in local conditions, plants native to the Huntington Beach region are excellent choices for water savings. Native plants also go a step further, offering unbeatable habitat value. By including native plants in their landscape designs, homeowners can help in the broader effort to restore biodiversity. Native yarrow, California lilac, manzanitas, and Canyon Prince wild rye are just a few of the many fabulous natives available for Huntington Beach landscapes.
Looking to max out your bird and bee visitors? Include keystone native species like oak trees, California sagebrush, or California fuchsia.
What are top considerations for Huntington Beach landscapes?
Water conservation is a key consideration when designing Huntington Beach landscapes. Minimizing or eliminating lawns is often the most impactful decision a homeowner can make to reduce their landscape water consumption, though choosing water-wise native and climate-adapted species is also crucial.
For designs closer to the coast, salt tolerance is also a factor to consider. Look for plants native to dune or coastal bluff ecosystems – they will have evolved to tolerate salty conditions.
When should I start my landscaping project?
Now! Any time of year is great to begin work on a landscape project.
When possible, we suggest utilizing the winter to work through the design phase – this sets you up to get on contractors' books early in the build season, so you can have your design installed and ready to enjoy in time for summer.
If winter has passed, don't worry, it's never too late in the year to begin work on a landscape design project.
"Highly suggest Yardzen. The online process made everything super easy and efficient. Thank you to the entire Yardzen team."
Shannon M., Yardzen client
Yardzen creates local landscape designs in and around Huntington Beach:
Aliso Viejo, Anaheim, Brea, Buena Park, Capistrano Beach, Corona Del Mar, Costa Mesa, Cypress, Dana Point, Foothill Ranch, Fountain Valley, Fullerton, Garden Grove, Irvine, La Habra, La Palma, Ladera Ranch, Laguna Beach, Laguna Hills, Laguna Niguel, Laguna Woods, Lake Forest, Los Alamitos, Midway City, Mission Viejo, Newport Beach, Newport Coast, Orange, Placentia, Rancho Santa Margarita, San Clemente, San Juan Capistrano, Santa Ana, Seal Beach, Silverado, Stanton, Sunset Beach, Surfside, Trabuco Canyon, Tustin, Villa Park, Westminster, and Yorba Linda.
Explore other California landscape designs by Yardzen
Los Angeles, Mill Valley, Napa, Oakland, Palo Alto, Sacramento, San Diego, San Jose, Thousand Oaks, and Ventura