Landscape design & build for Napa
Yardzen designs everywhere in the U.S. and the Napa Valley is one of our favorite places. The city of Napa, along with the many lovely Napa County communities to its north, enjoys a Mediterranean climate of cool, wet winters and hot, dry summers.
EXPLORE DESIGN PACKAGES
Terrain
These conditions spawned Napa Valley's world-class wine industry, and (along with the wine) lure legions of tourists to Napa each year. With rolling, wooded hills and grassy valley floors, Napa is a stunning place to spend time outside all year long.
Outdoor Living
Landscape design can make the most of what Napa has to offer. Be it providing shade from summer sun, flexible space for indoor-outdoor living, or simply a stronger sense of connection with the gorgeous surrounding landscape, Yardzen has done it all for our Napa clients.
Design & Build
Whatever your landscape vision may be, Yardzen is ready to make it a reality, working with you to craft a landscape design that achieves the look, feel, and function you are dreaming of, then connecting you with a vetted contractor from Yardzen's Pro Network to get your design built.
TRUSTED BY THE EXPERTS


NAPA, CALIFORNIA DESIGN GALLERY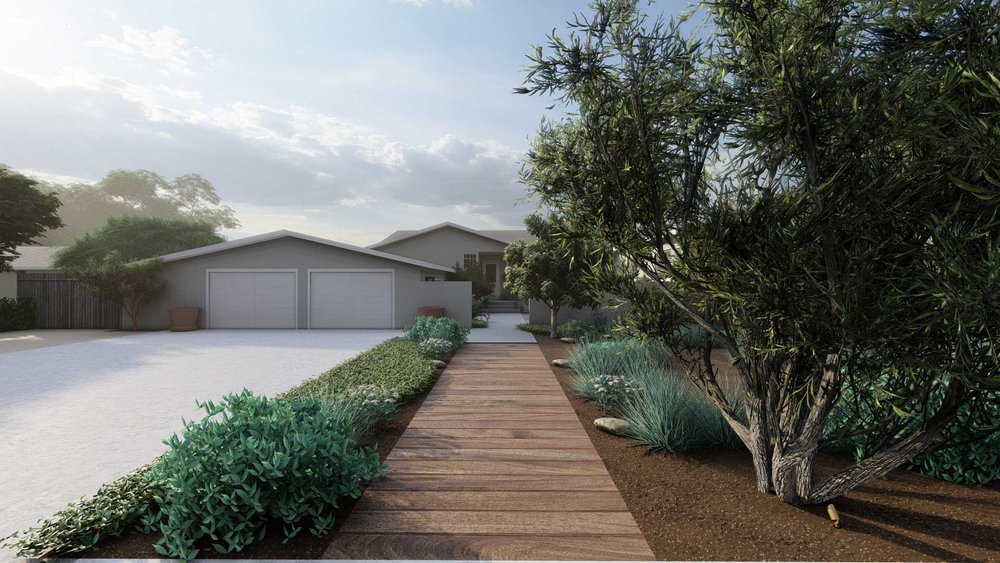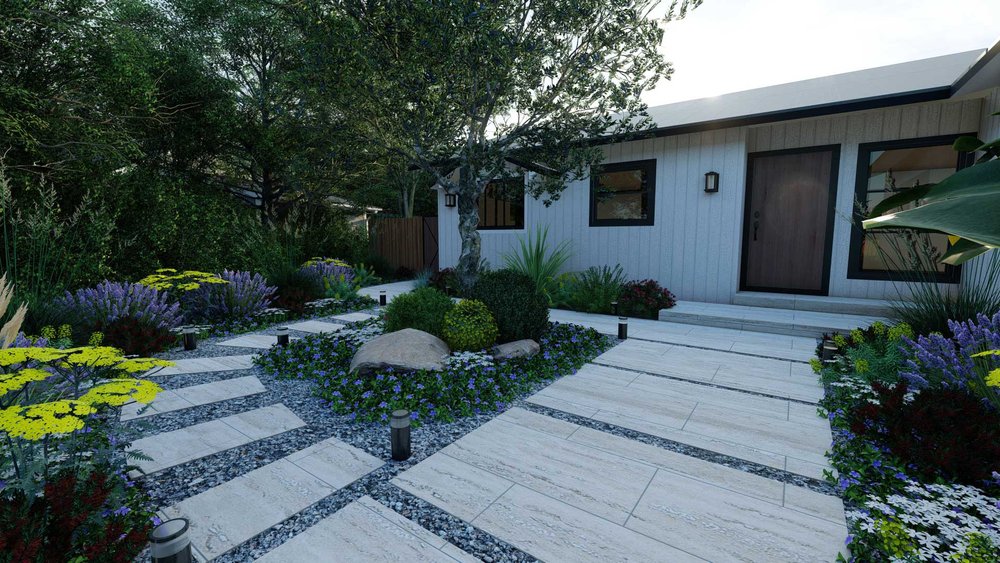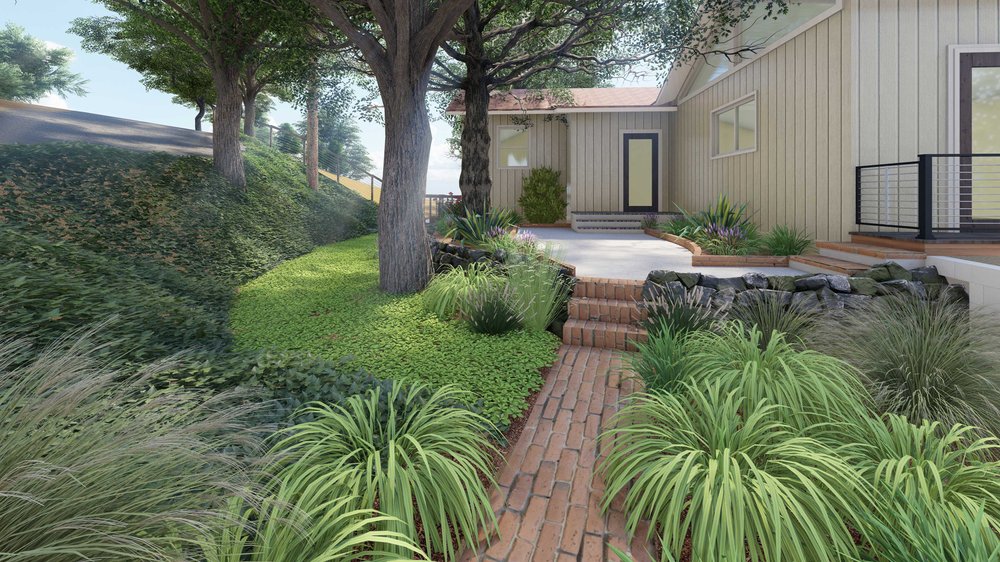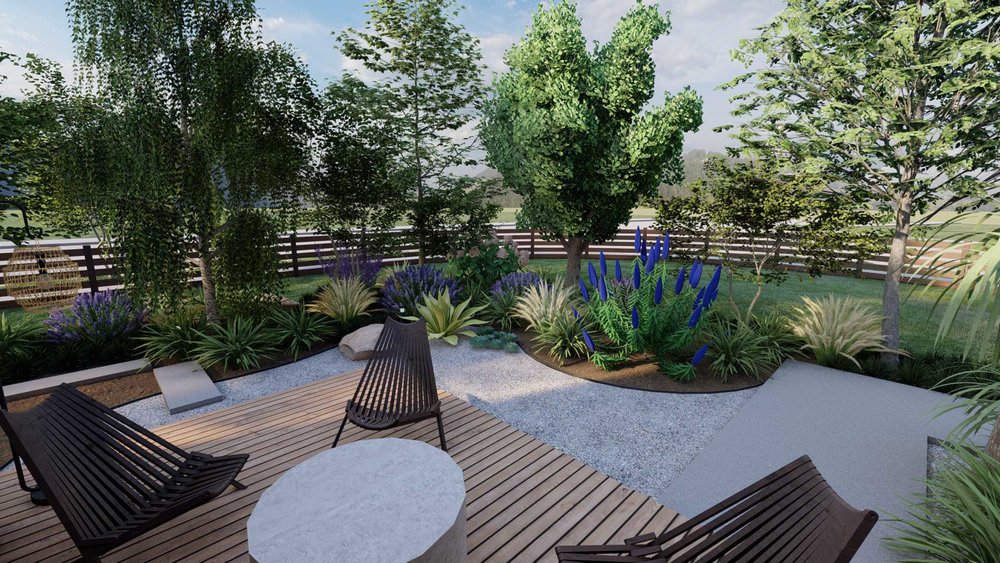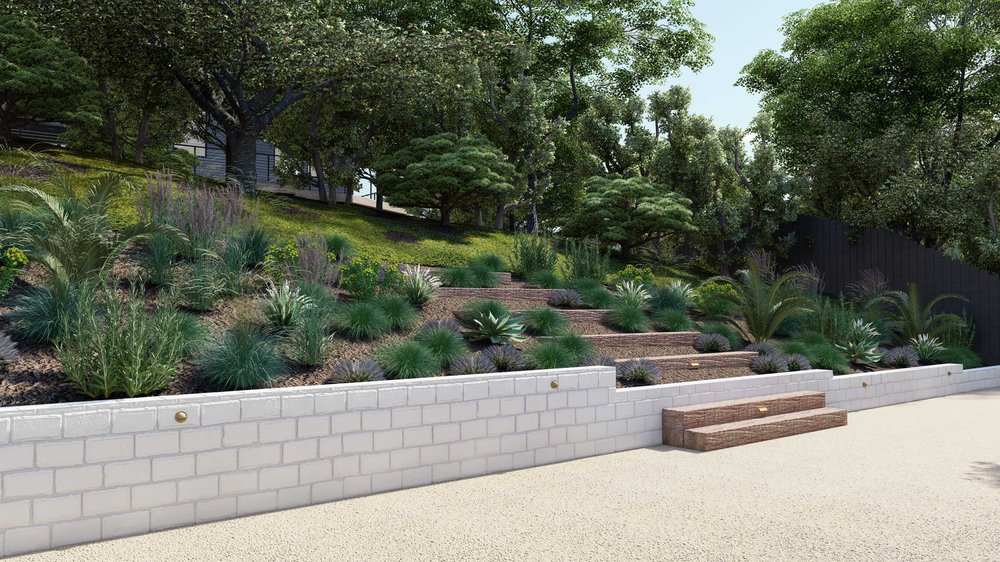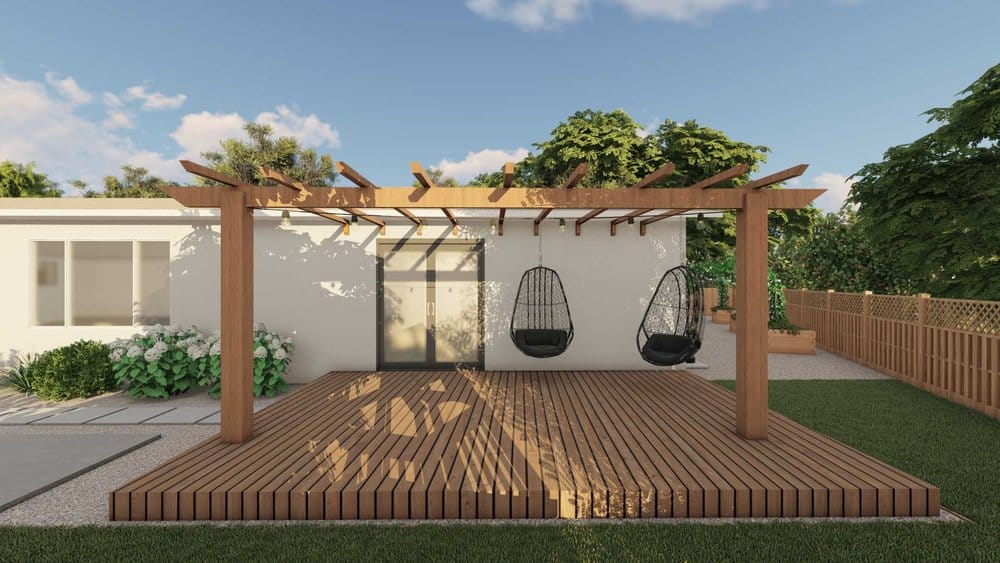 POPULAR AMENITIES IN NAPA YARDS
Simple and thorough online process
Take a style quiz, share videos and photos of your existing outdoor space, and learn about the costs in our Yard Builder™ tool. Our design team will help you at every step of the process.
GET STARTED >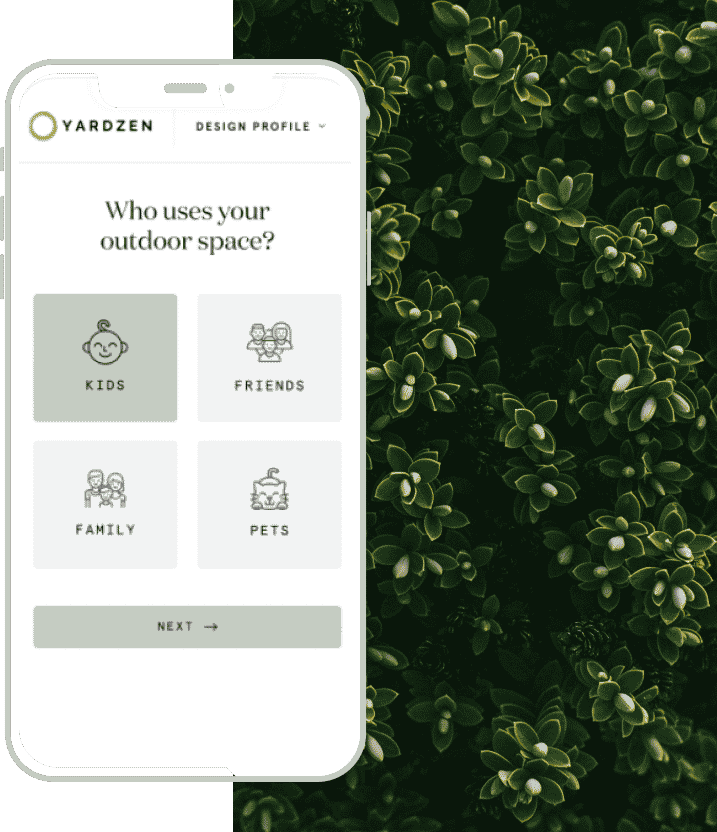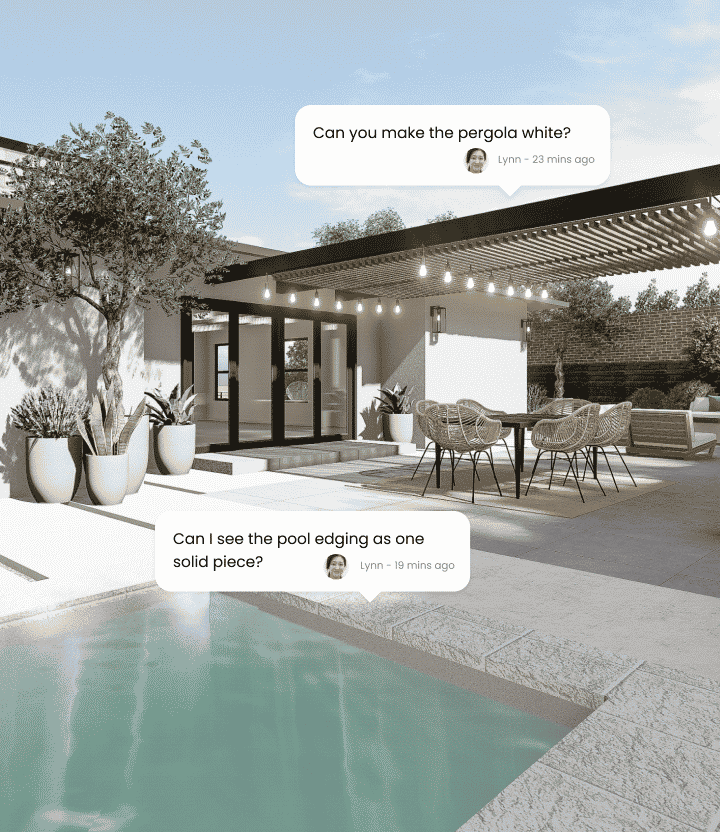 The easiest path to a final design you'll love
Review your first design in our online Feedback Studio. You'll be able to share feedback before we start incorporating your changes. A live design review call is also available to help get your project ready for installation.
GET STARTED >
Built by someone you (and Yardzen) trusts
We'll translate your 3D design concepts into a detailed CAD plan that's ready to install. Next, we'll connect you to a vetted, Napa area landscape contractor who can bring your dream yard to life.
GET STARTED >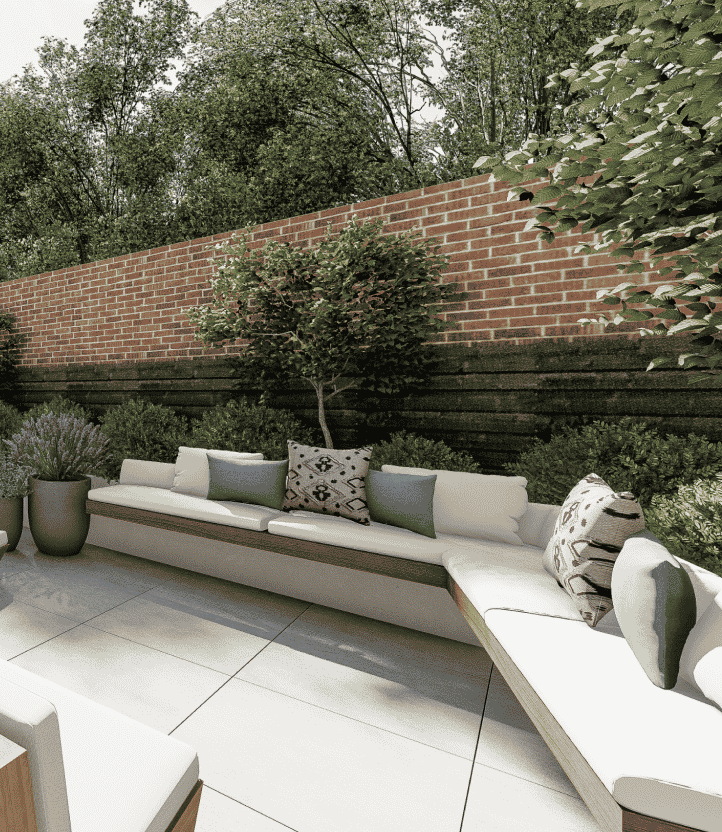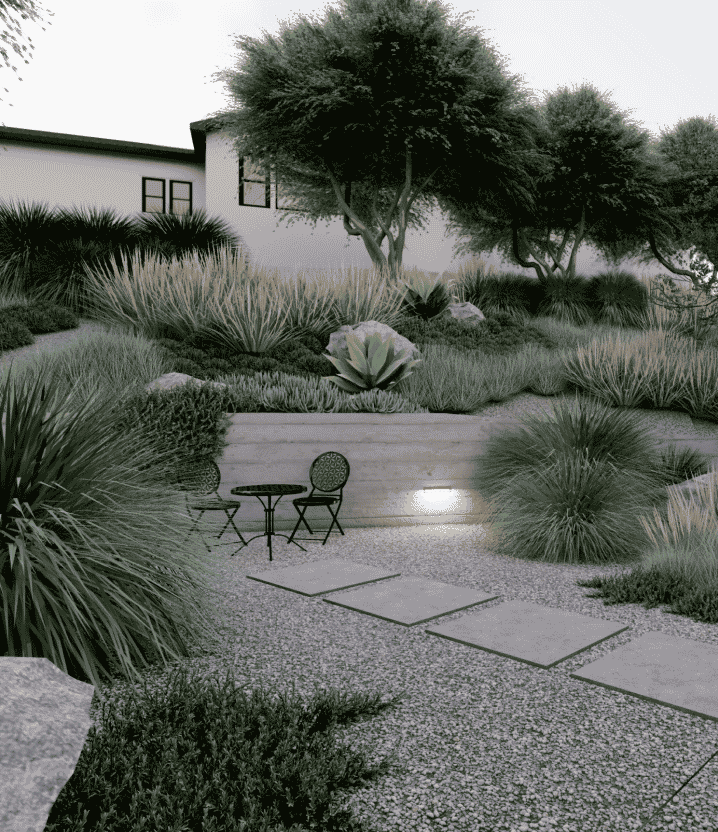 Custom designs for your unique outdoor space
We've built a database of plants, trees, and groundcovers that match to Napa's planting zones, sun/shade/water requirements, aesthetic, and essential features like native plants. Using satellite and aerial imagery, coupled with your photo, video, and factoring in your details, we can create the outdoor space of your dreams.
GET STARTED >
WHICH YARDZEN PACKAGE IS RIGHT FOR YOU?
Take our YardBuilder quiz to find out.
GET STARTED

1. Tell us about your unique outdoor space

2. Answer a few questions about your dream yard

3. Get a personalized design package recommendation
WHAT YARDZEN CLIENTS ARE SAYING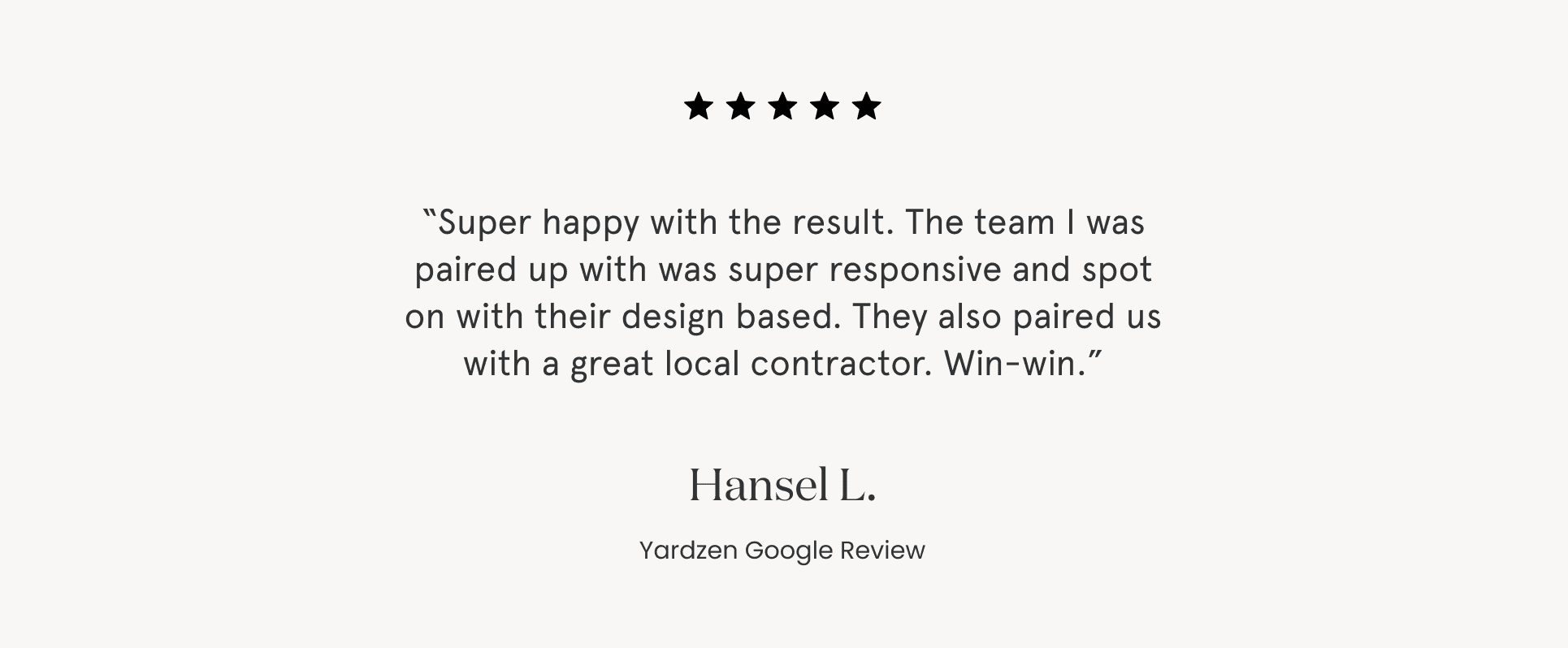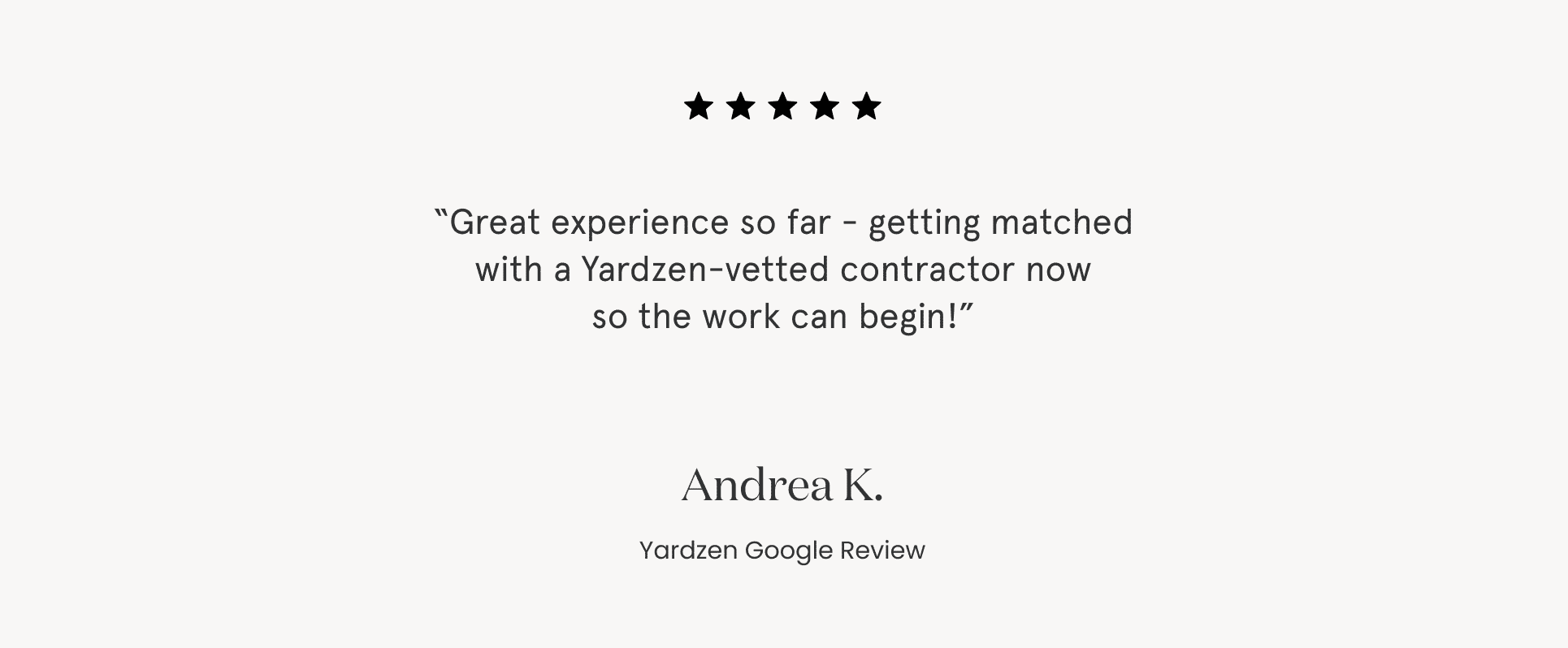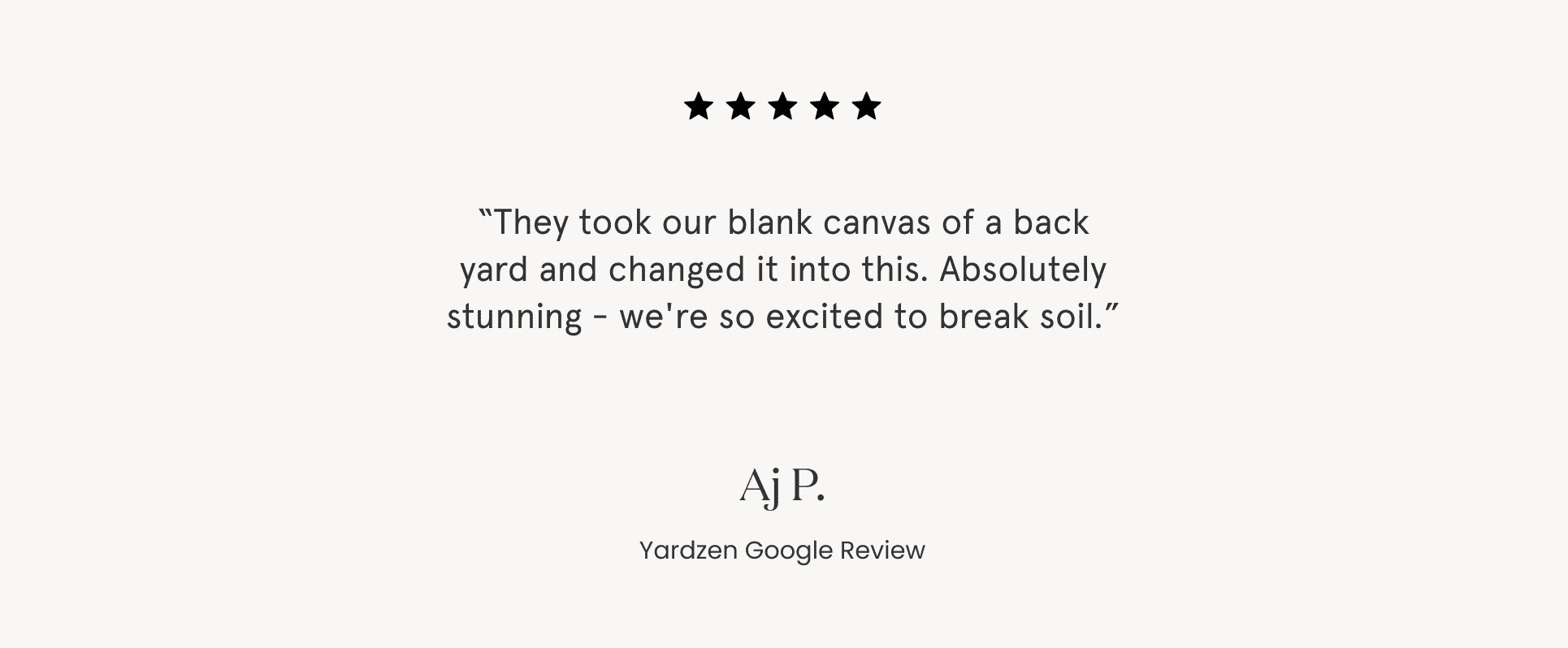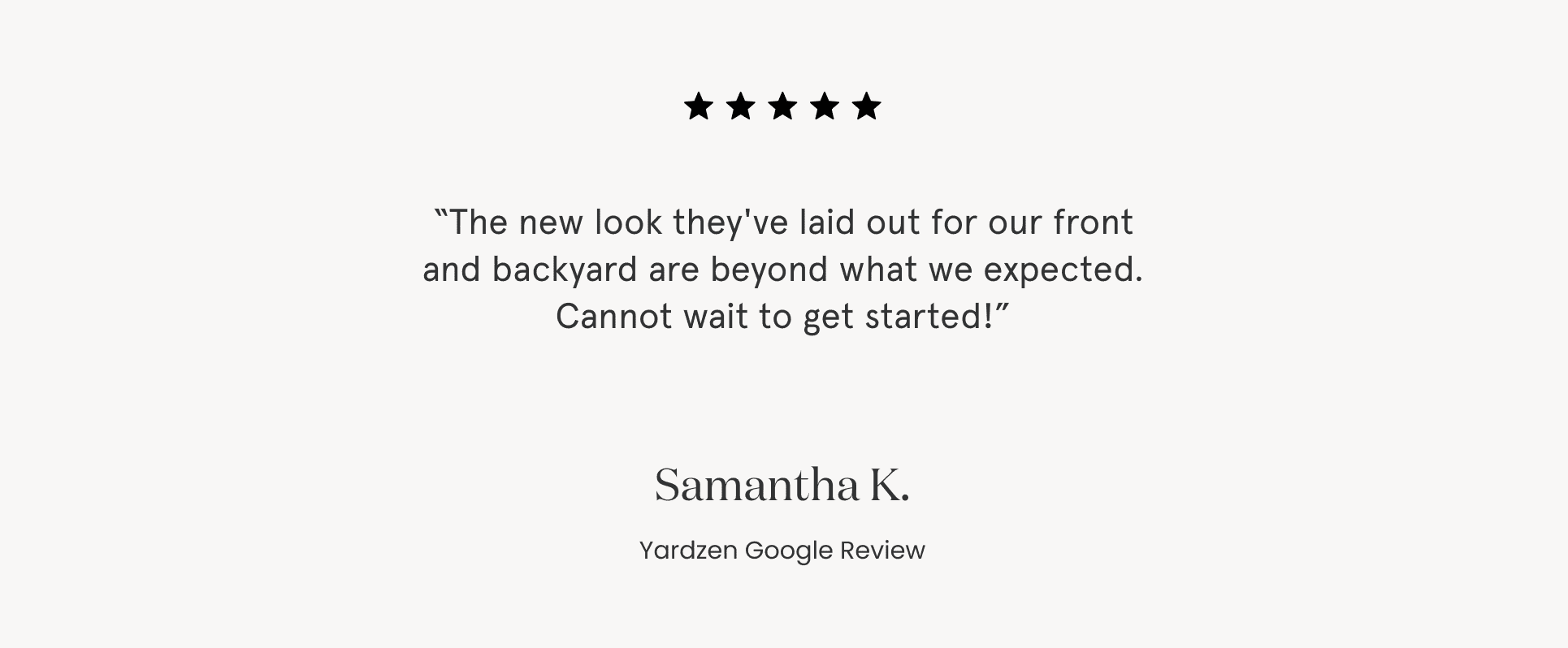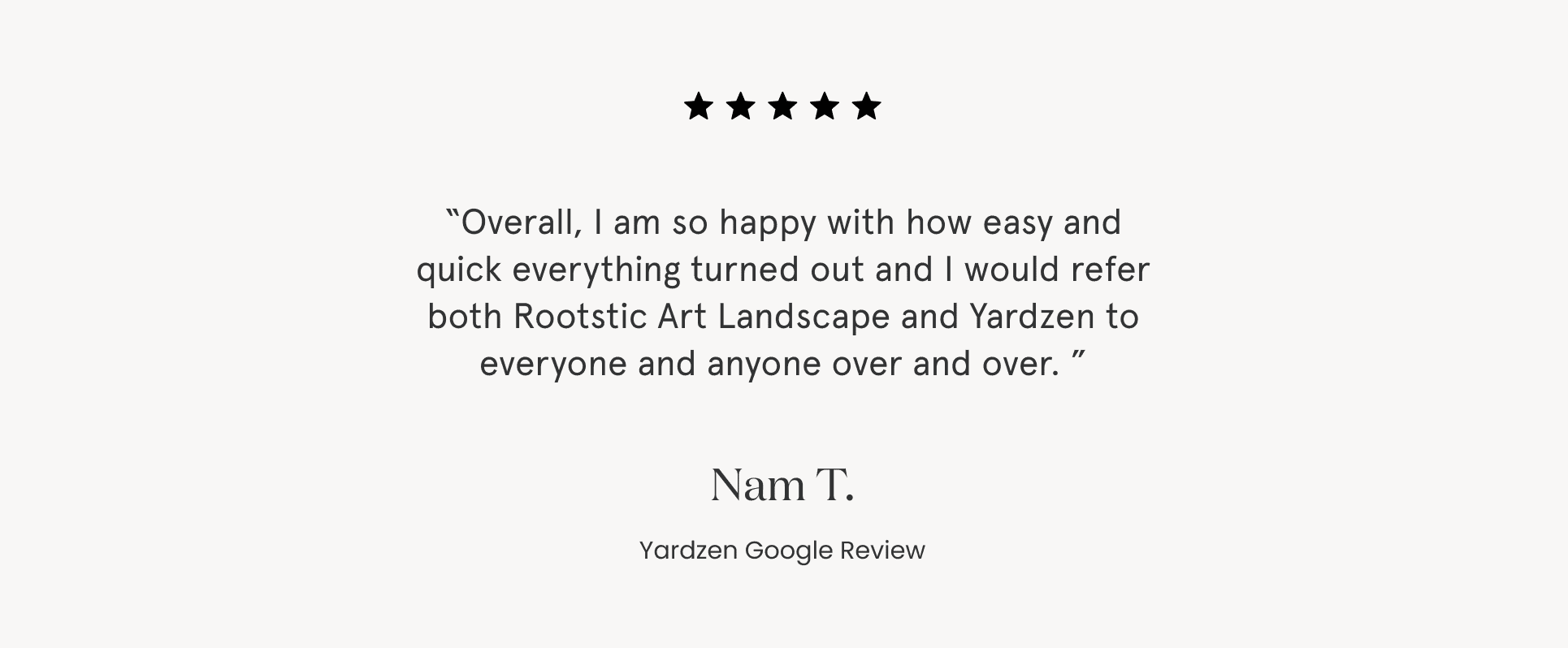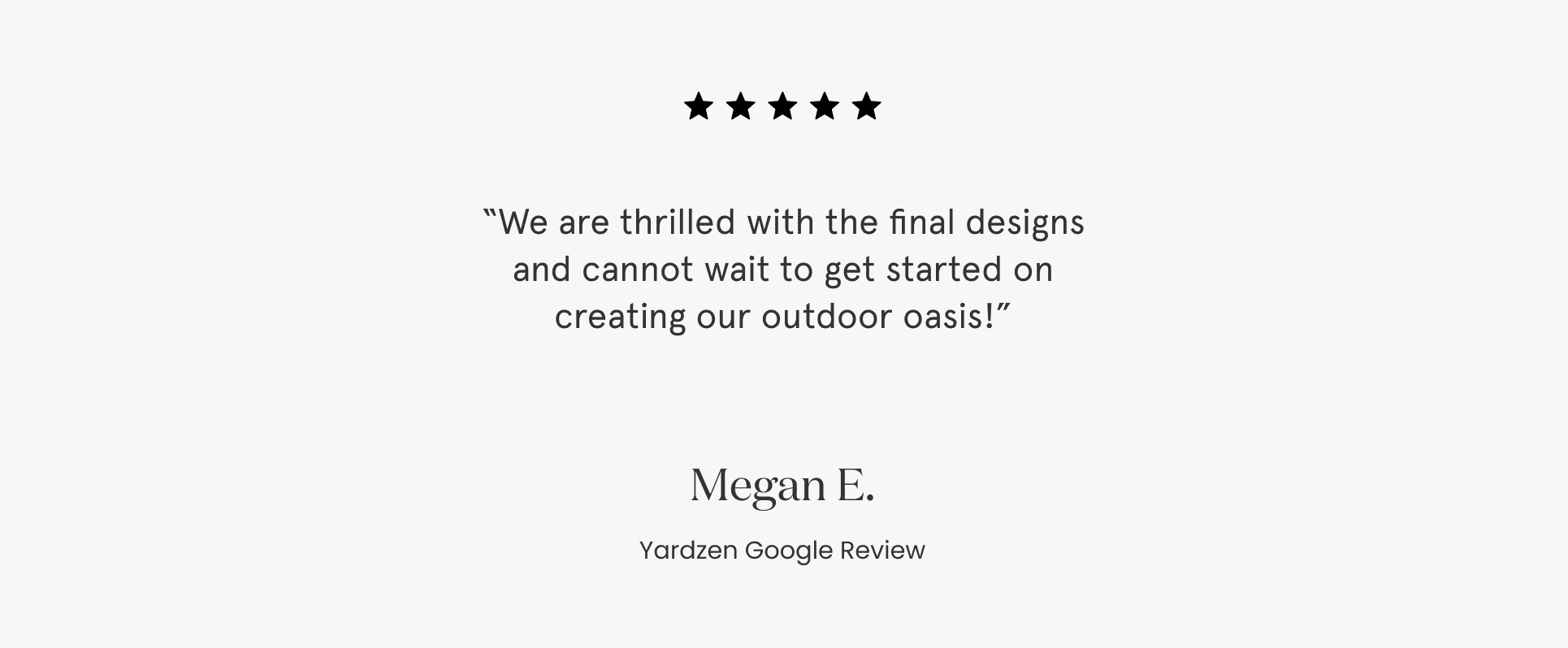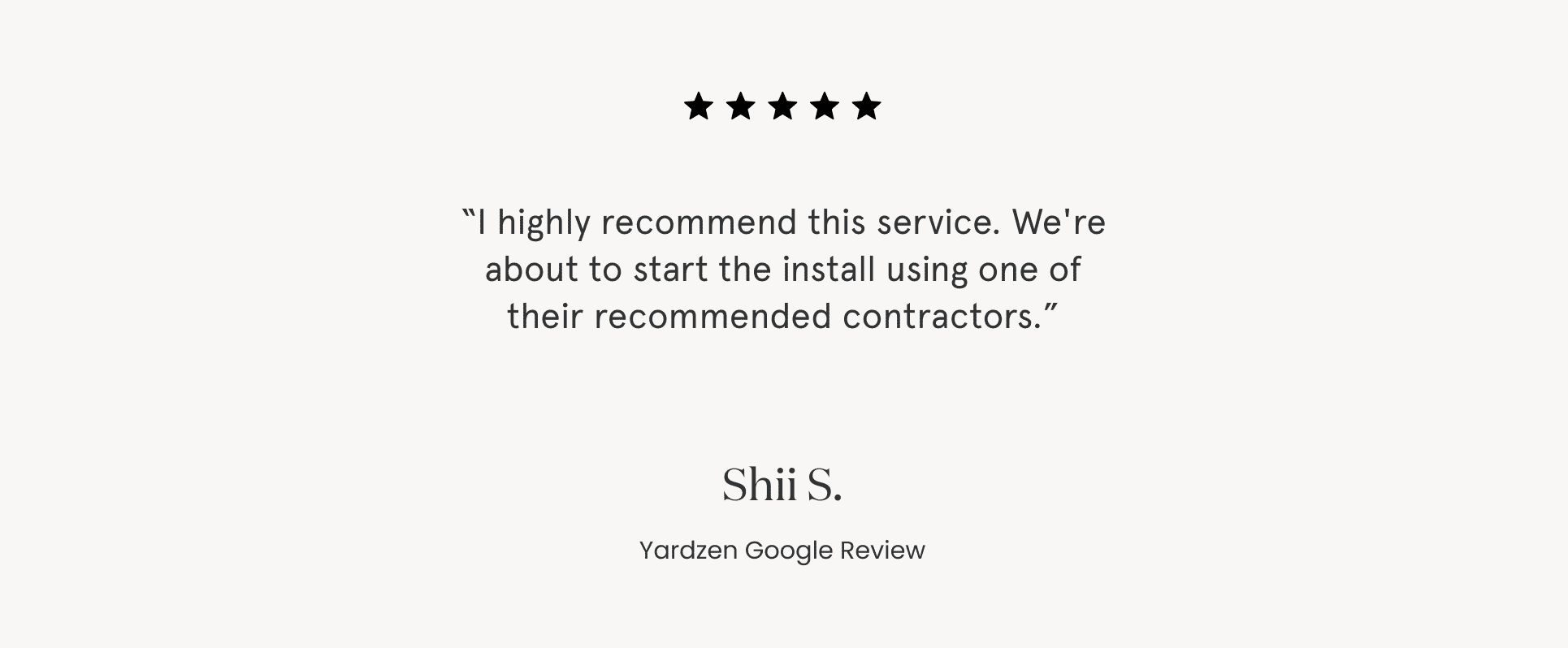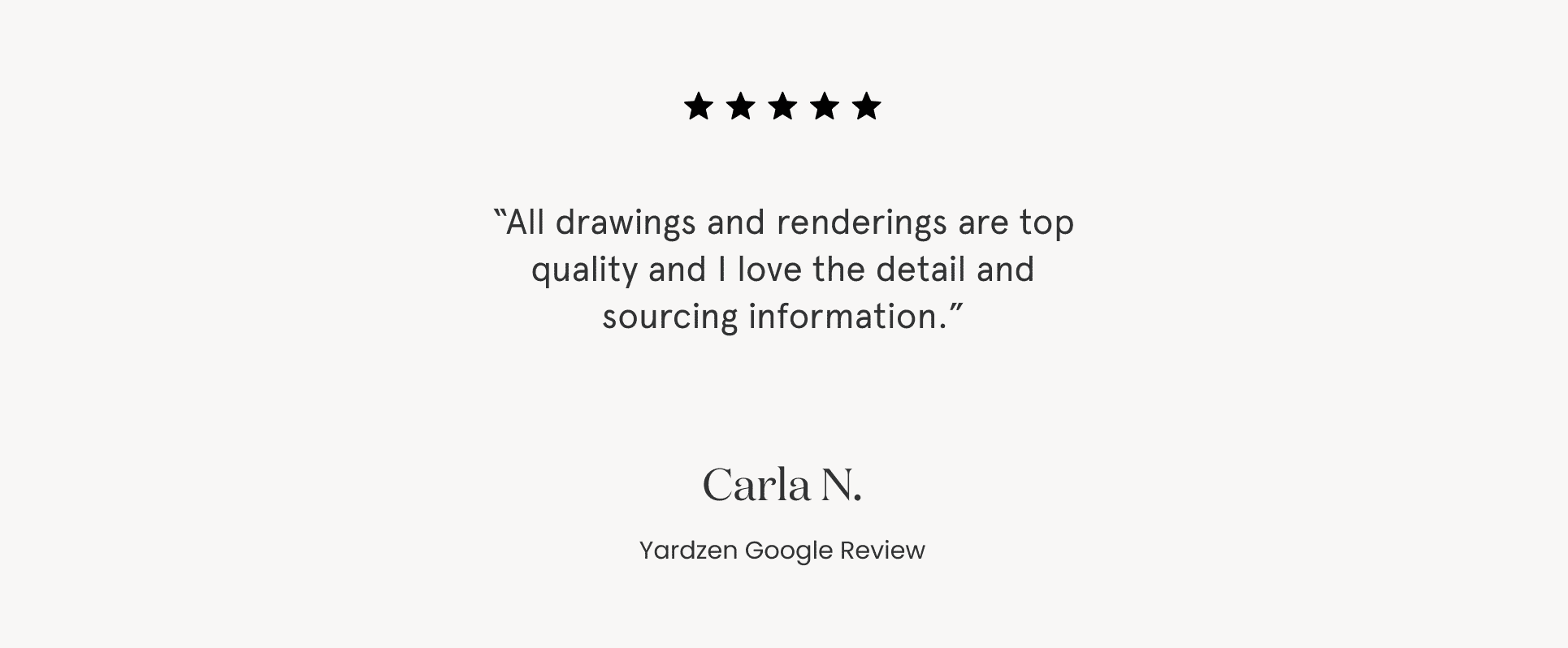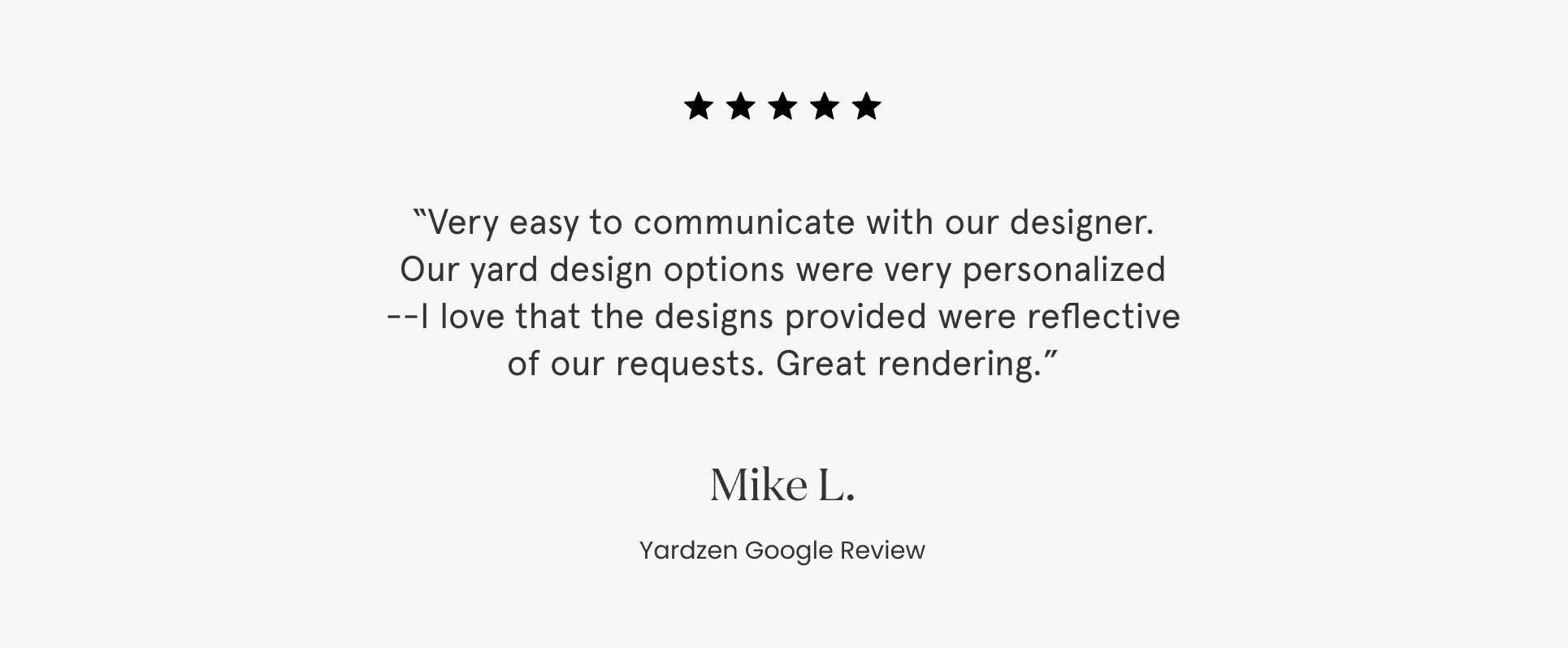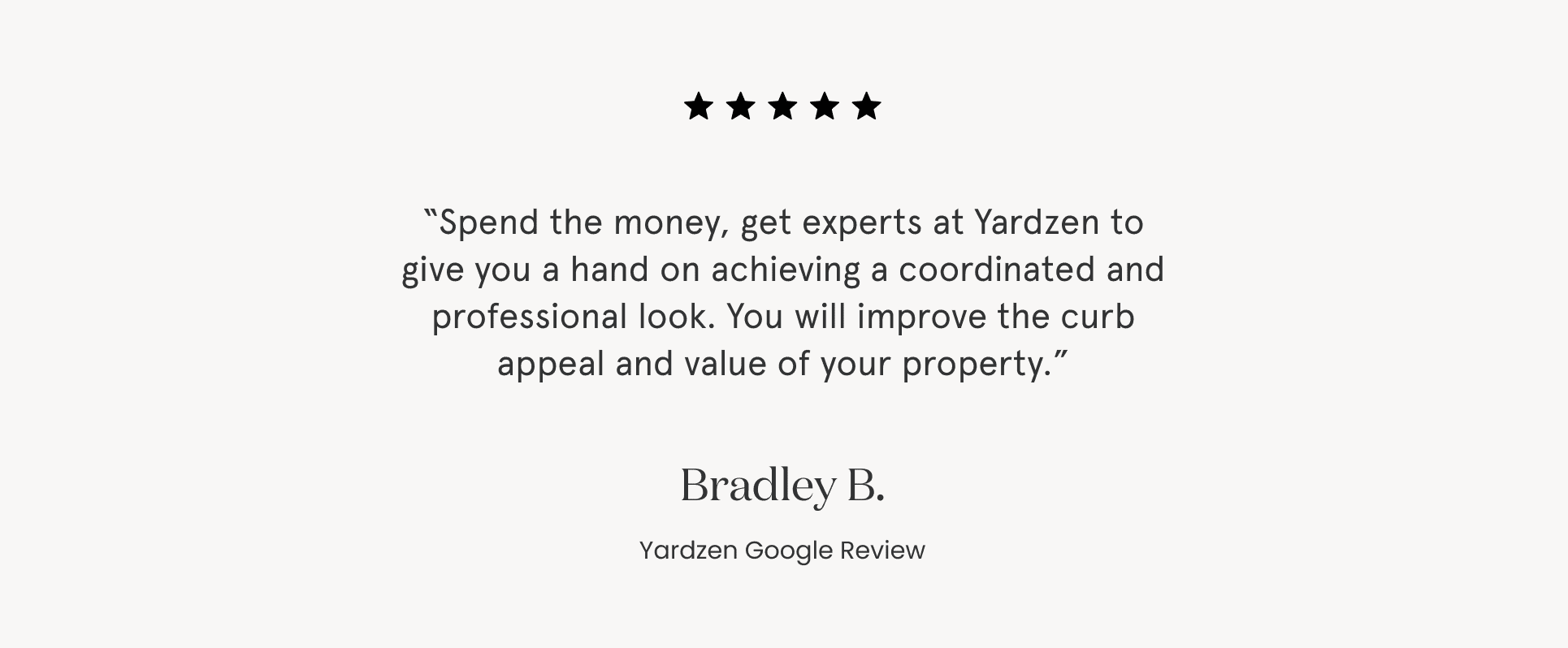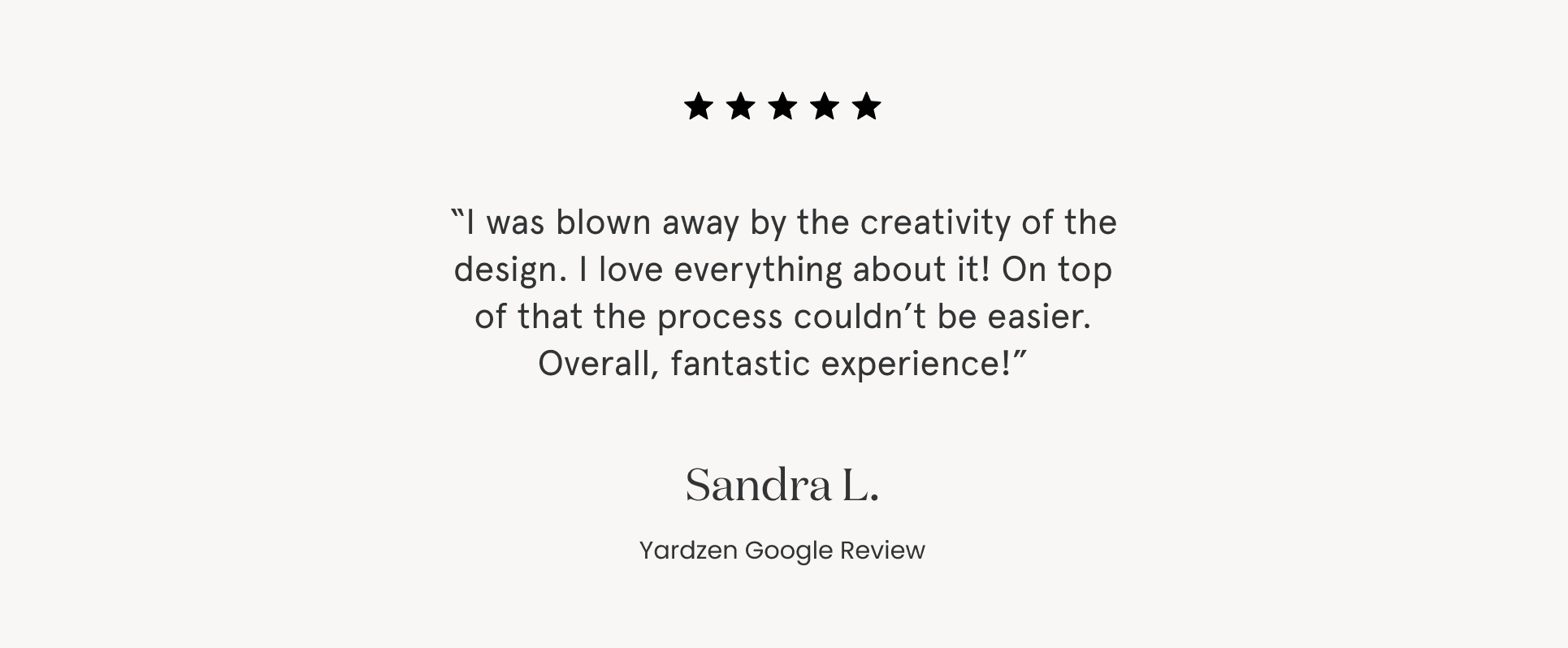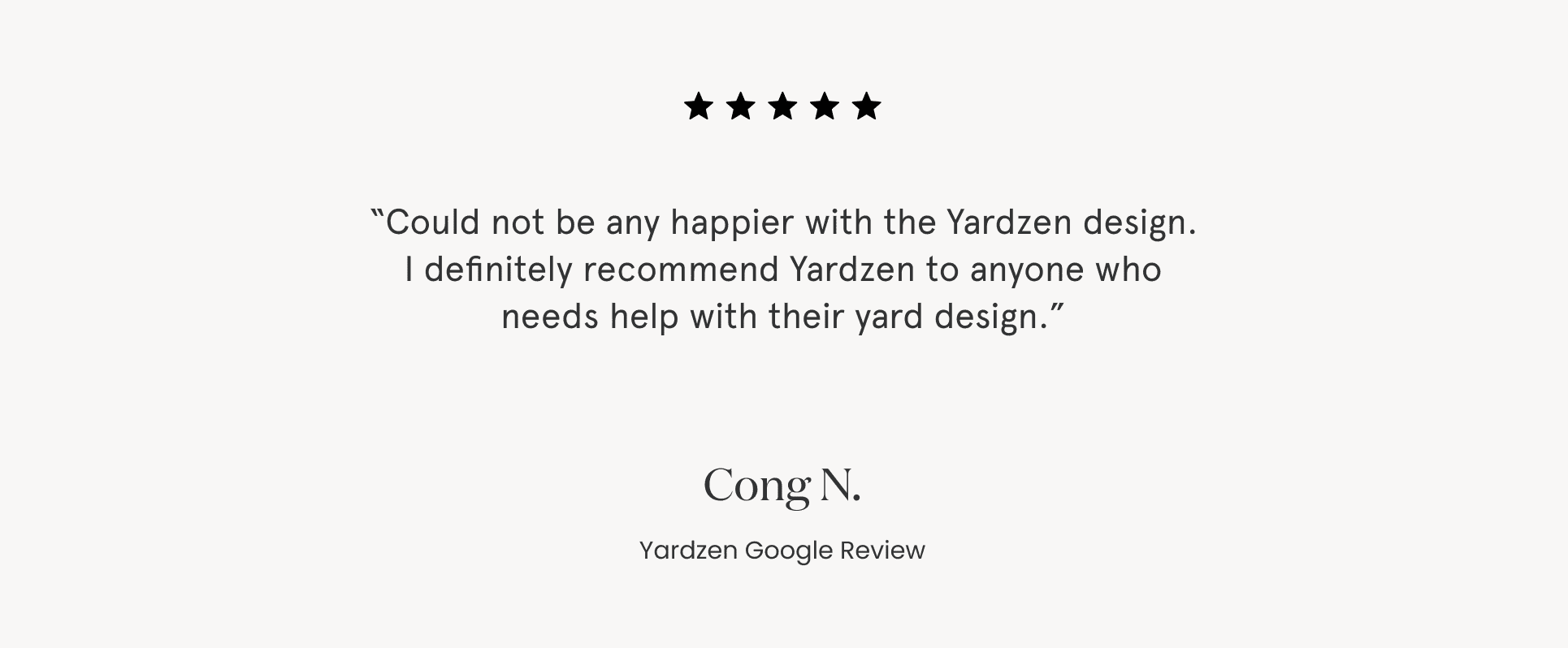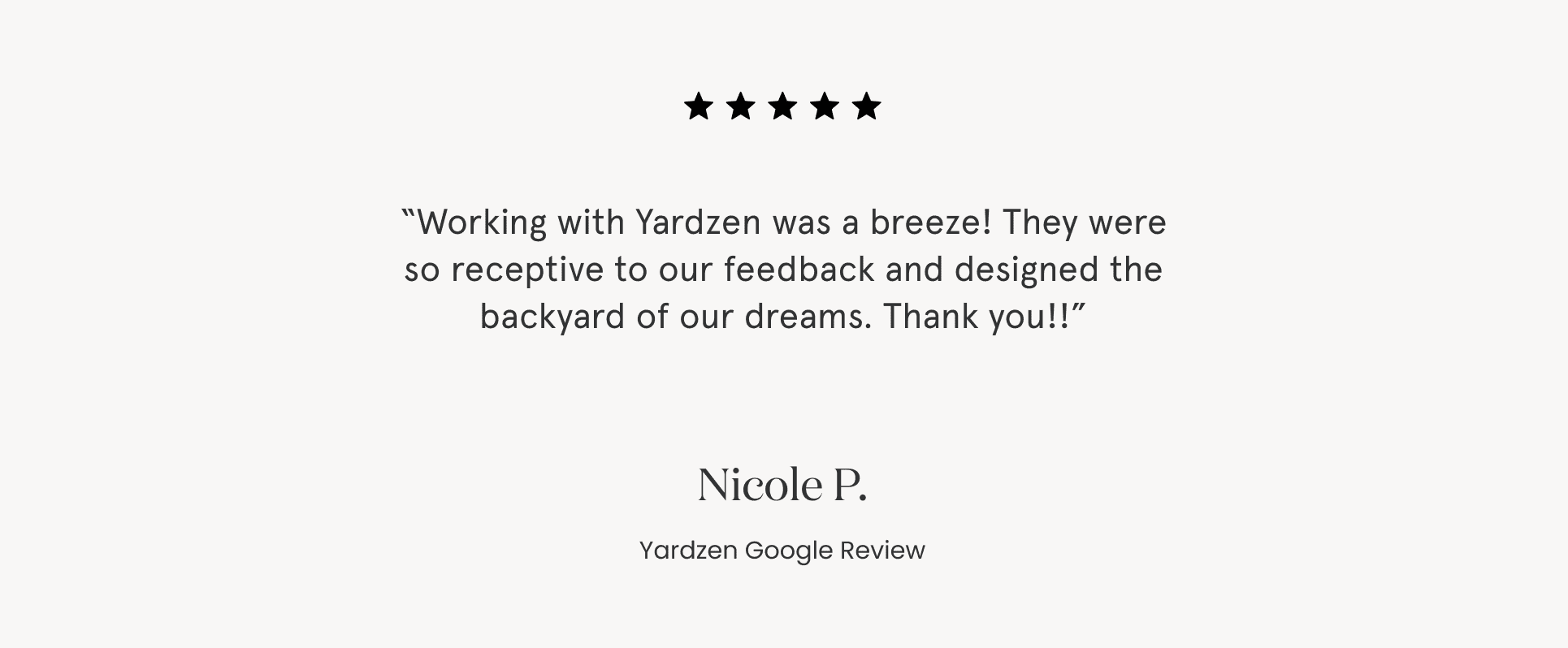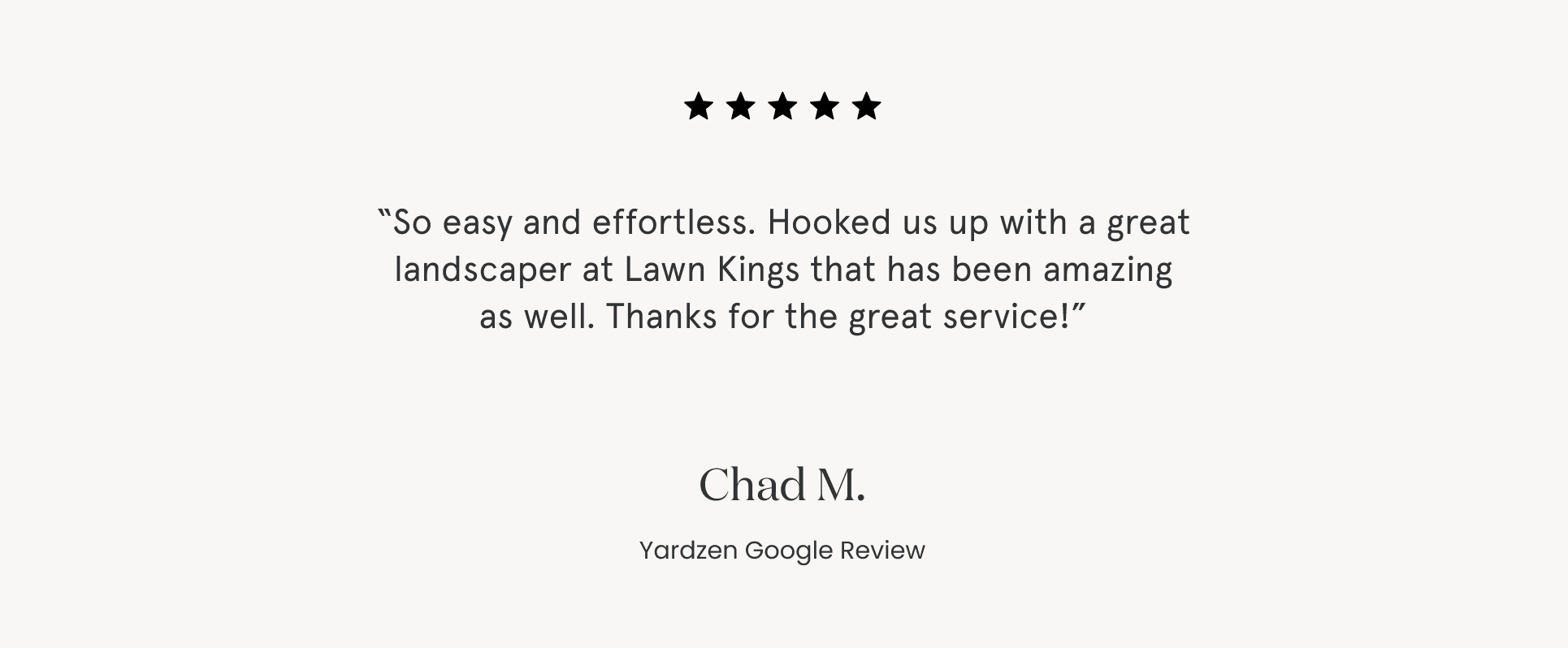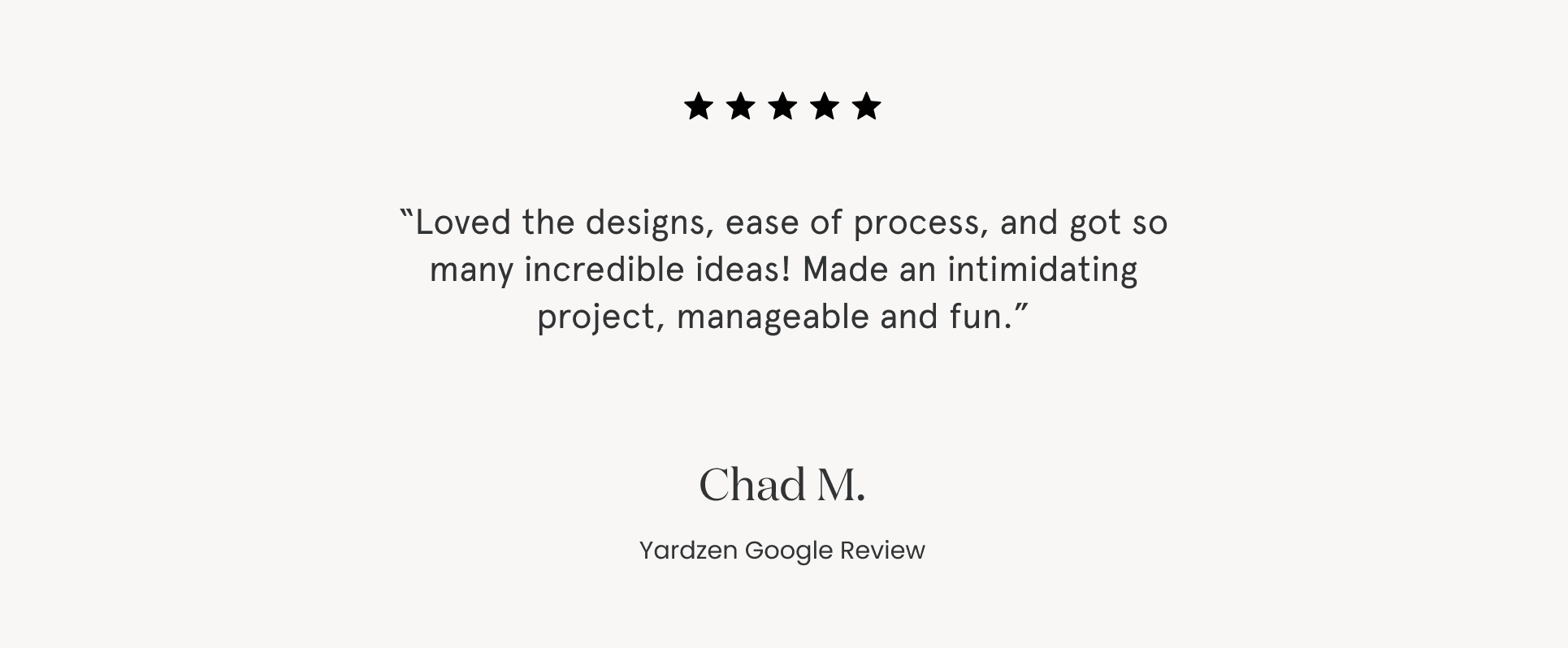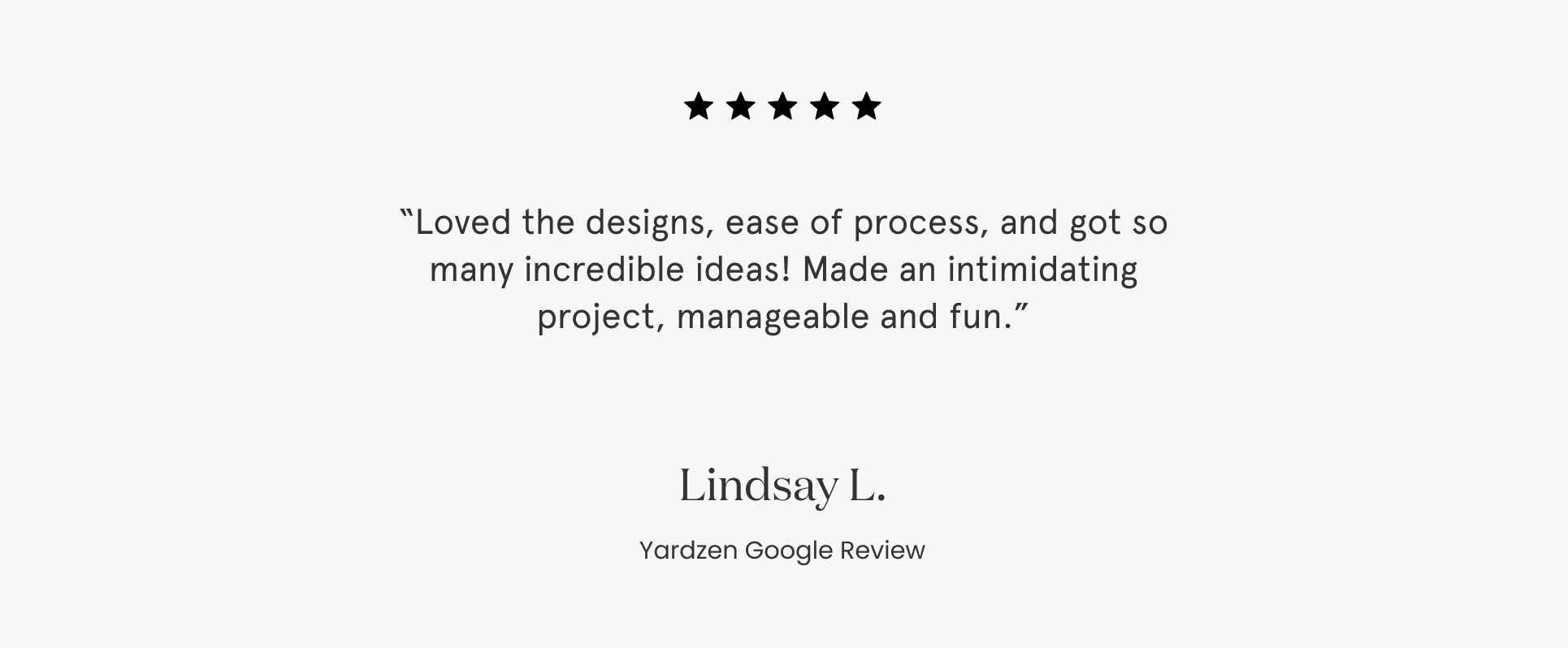 NAPA LANDSCAPING FAQS
What design styles are popular with Napa homeowners?
Napa landscapes look best when they embrace the native character of the region's woodlands and grasslands. Designs often feature crisp modern hardscaping with simple but elegant materials like stone, wood, and concrete. Clean hardscape edges are often blurred by planting arranged in loose, naturalistic drifts of grasses, perennials and shrubs. Key specimen trees offer focal points and coveted shade.
What are popular features in Napa landscapes?
Being the home of Napa Valley, it comes as no surprise that landscapes in this region frequently feature outdoor cooking and dining amenities. Outdoor kitchens commonly go beyond a basic grill and counter surface, adding in pizza ovens, range tops, and small refrigerators – everything you'd need for full scale outdoor dining with family and friends.
Along these lines, vegetable and herb gardens are also popular in Napa landscapes (and happen to make excellent activity generators for those interested in social front yards).
Pergolas are immensely popular for establishing outdoor rooms that can be adapted to serve a broad range of functions. They also offer relief from blazing summer heat by casting dappled shade and welcoming in breezes.
Surprisingly, fire pits and hot tubs – also popular landscape elements – are great amenities for the summer heat, offering a fun activity for a cool outdoor evening. Both amenities work double-duty, providing a heat source to keep you outside when the weather gets chilly. One note of caution: be sure to use gas fire pits and avoid wood burning pits in this fire-prone region.
Should I use plants native to Napa in my landscape?
Drought is a major factor throughout California, and it is crucial that any landscape design in Napa do its utmost to conserve water.
Climate-adapted plants from regions like Australia, South Africa, and the Mediterranean can play an important role in a water-wise landscape, getting by with little to no additional irrigation once established. Lavender, Russian sage, and Santolina are a few of the many climate-adapted species we love to include in Napa landscapes.
Having evolved to thrive in local conditions, plants native to the Napa region are also excellent choices for water savings. Native plants also go a step further, offering unbeatable habitat value. By including native plants in their landscape designs, homeowners can help in the broader effort to restore biodiversity. Yarrow, Ceanothus, coyote mint and Bouteloua 'Blonde Ambition' are just a few of the many fabulous natives available for Napa landscapes.
Looking to max out your bird and bee visitors? Include keystone native species like oak trees, California sagebrush, or wild strawberry groundcovers.
What are top considerations for Napa landscapes?
Water conservation and fire safety are both important considerations when designing a Napa landscape – work with your designer to make sure your design features water-wise plants and incorporates defensible space around the home and other structures.
A good maintenance regime is also critical to fire safety – speak with your designer or look up local wildfire resources for guidance on fire safe landscape maintenance (FireSafeMarin is one excellent resource).
With such gorgeous natural beauty in the region, Napa landscapes should capitalize on any views available from a property. At the same time, solar exposure should be accounted for – avoid blasting outdoor spaces with harsh late afternoon western light, unless shade trees or structures are being utilized.
When should I start my landscaping project?
Now! Any time of year is great to begin work on a landscape project.
When possible, we suggest utilizing the winter to work through the design phase – this sets you up to get on contractors' books early in the build season, so you can have your design installed and ready to enjoy in time for summer.
If winter has passed, don't worry, it's never too late in the year to begin work on a landscape design project.
SMALL BACKYARD IN NAPA
An outdoor lover's dream yard in California's wine country, featuring an outdoor kitchen, complete with a pizza oven, gas range, and green egg, plus multiple seating areas and a farmhouse table.
EXPLORE PACKAGES
"Highly suggest Yardzen. The online process made everything super easy and efficient. Thank you to the entire Yardzen team."
Shannon M., Yardzen client
Yardzen creates local landscape designs in and around:
American Canyon, Angwin, Calistoga, Deer Park, Oakville, Pope Valley, Rutherford, Saint Helena, and Yountville.
Explore other California landscape designs by Yardzen
Huntington Beach, Los Angeles, Mill Valley, Oakland, Palo Alto, Sacramento, San Diego, San Jose, Thousand Oaks, San Francisco, and Ventura