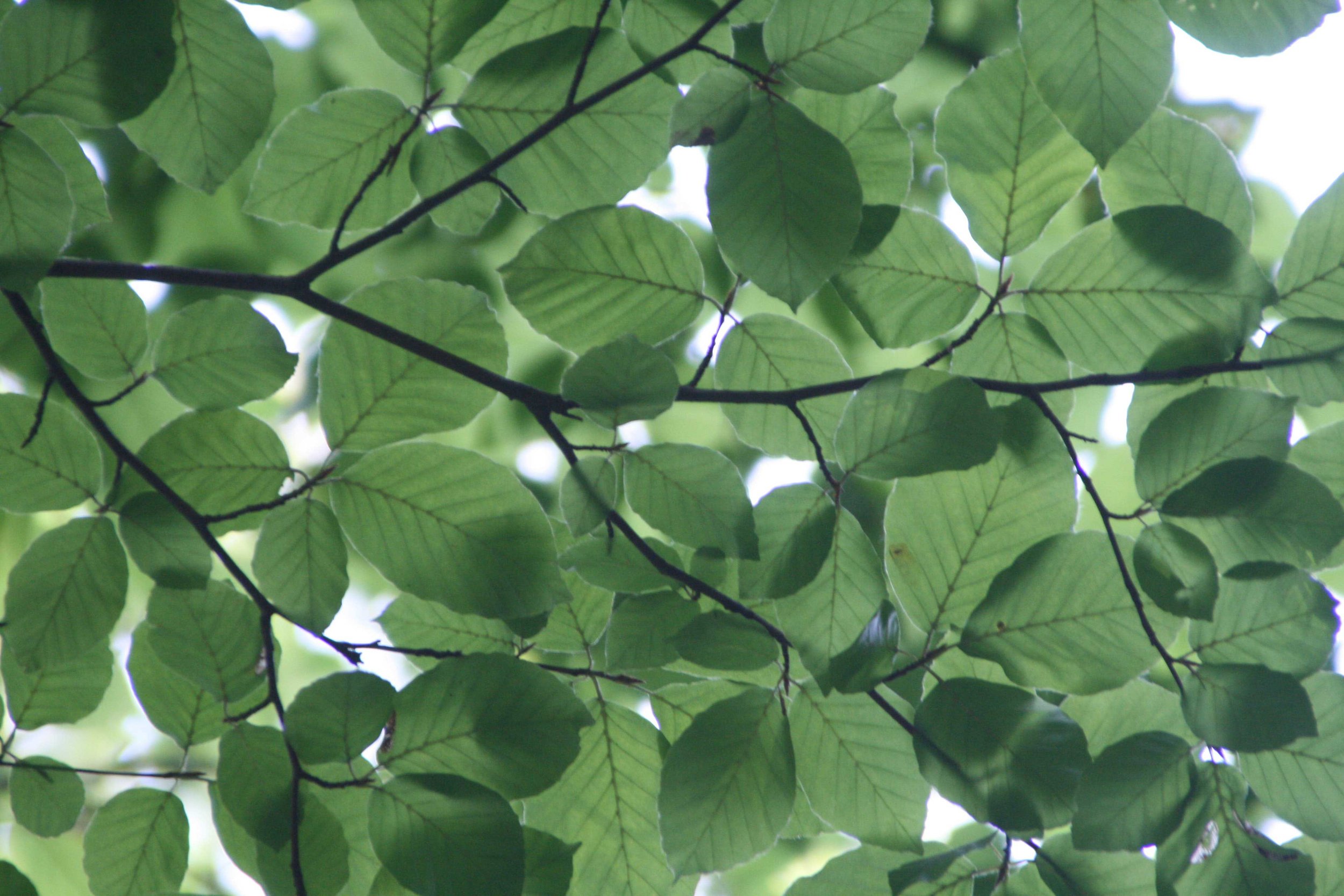 What's so great about trees? Glad you asked!
Trees are sustainability powerhouses, valuable real estate assets for homeowners, and landscape design Swiss Army knives. Below, we'll look at what trees can do and suggest a few proven winners to consider for your modern back or front yard.
BENEFITS OF TREES IN A LANDSCAPE
Let's begin with a brief tour of the benefits that trees offer.
---
HABITAT CREATION
Trees provide critical food, shelter, and nesting resources to a staggering array of insects and animals. They also offer life-saving refuge to migrating birds and insects. They are the foundation of ecosystems across the world.
TREES ARE CLIMATE FRIENDLY
Trees sequester CO2, reduce heat islands, and, when planted appropriately, significantly lower home energy consumption (and expenditure) on heating and cooling. According to the USDA, the net cooling effect of a young, healthy tree is equivalent to ten room-size air conditioners operating 20 hours a day.
SOIL ENRICHMENT AND WATER CONTROL
Tree roots enrich the soil, stabilize slopes, and reduce erosion. Below ground, roots create gaps in soil that allow it to absorb water more quickly and hold more water. On the surface, roots slow water down, coaxing it back into the soil. This process recharges groundwater supplies, reduces flooding, and blocks pollutants from entering local waterways.
IMPROVED AIR QUALITY
Leaves remove both gas and particulate pollution from the air. Areas with abundant trees also experience reductions in ground-level ozone.
INCREASED PROPERTY VALUE
Landscapes with trees can increase property values up to 20%, while individual mature trees are commonly appraised for values between $1,000 and $10,000.
COMMUNITY HEALTH
Abundant tree cover correlates to many health and community benefits, including faster recovery from illness, and reduced violence, crime, and stress. Trees also foster higher levels of sociability. Tree-filled neighborhoods, in short, are safer, happier, and healthier.
VALUE OF TREES IN LANDSCAPE DESIGN
What about modern garden design – what do trees contribute?
---
FOCAL POINTS
Trees are unbeatable as focal points. A well positioned focal tree extends sight lines and expands the perceived sense of space in a yard.
FRAMING
Flanking patios, paths, and thresholds with trees is a classic strategy for adding grandeur to a landscape.
DEFINED SPACES
Trees define outdoor spaces without resorting to the expense and spatial constraints of structural boundaries like walls, pergolas, or built-in seating. Place a tree along the edge of a space, and you'll establish a distinct zone while maintaining a strong connection to the surrounding yard.
PRIVACY
Evergreen trees are a cost-effective, attractive privacy solution, easily extending above fences and capable of blocking upper-story neighboring views.
WIND, SUN, AND SHADE
Trees regulate the temperature of outdoor spaces by welcoming or blocking incoming winds and sunlight. Evergreen windbreaks to the north keep spaces warmer in the winter, while deciduous shade trees to the south offer summer respite and winter sun to keep outdoor spaces comfortable. Dappled light from a loose canopy is landscape gold.
IMMERSION IN NATURE
Trees bring nature to our yards – literally, by hosting wildlife, and aesthetically, through their outsized impact on the look and feel of a landscape. Even a single tree can offer a therapeutic and pleasing dose of nature, something every human needs.
CHOOSING TREES FOR LANDSCAPING
Now let's look at factors you should consider when choosing a tree for your yard.
---
SIZE
Big or little? Each has their advantages – we suggest both! We love small understory trees like dogwoods, serviceberries, and redbuds for punctuation and interest closer to the home, while larger trees like oaks, pines, and maples shine when given a little distance.
WateR REQUIREMENTS
Choose species appropriate for your climate. If you live in a dry region, you'll want a tree that doesn't need much water. We recommend browsing species native to your area – being adapted to the climate, they'll require little additional irrigation once established.
EVERGREEN VS. DECIDUOUS
Evergreens are low maintenance, attractive, and reliable for year-round privacy, shade, and shelter from winds, but do not dismiss deciduous trees. Some of the most gorgeous and ecologically valuable trees are deciduous. Yes, leaf drop will happen, but that's often easily managed. Deciduous trees offer dynamic displays, as well as increased winter light and, often, fall color. Our advice: plant a mix of evergreen and deciduous species.
NEARBY HARDSCAPING
Some trees' roots can uplift paving or damage foundations. Others have fruit or leaves that stain paving. If you're planting near hardscape or structures, choose species with low root damage or stain potential.
UNDERGROUND UTILITIES
Before you plant, determine where underground utilities are buried in your yard (your public works department should offer a free service to flag utility locations). Avoid planting trees too close to underground utilities or drainage pipes.
HABITAT VALUE
For those interested in supporting wildlife, you can achieve a lot simply by choosing to plant certain tree species. Among natives, keystone species like oaks, cherries, plums, and willows offer the vast majority of habitat value. The simple decision to include high-value species in your landscape contributes significantly to your local ecosystem. Want to learn more? Check out the National Wildlife Federation's Native Plant Finder, which lists trees per zip code in order of how many species they support.
OUR FAVORITE TREES FOR MODERN YARDS
Below, we've listed a few of our favorite trees for use in modern landscape designs across the US. Some of these prefer the West, others the East, South, or North, but most have broad ranges in which they thrive. More to the point, they're all proven winners in residential landscape designs.
---
DESIGNING A MODERN LANDSCAPE TAILORED TO YOUR NEEDS
Yardzen's award-winning online landscape design service is tailored to clients in all fifty states in the U.S. Our design process begins with understanding your space, your aesthetic preferences, and a discussion of your budget and vision to minimize surprises when it comes time to build.
Our top-notch designers then develop a personalized vision for your yard, shared through 3D renderings, 2D plan drawings, and plant and material lists. Your design will capture the look, feel, and function you are hoping for, all while keeping costs within range.
Once your design is complete, we'll help you connect with a local contractor from our Pro Network of vetted professional landscapers to install your new design.
Ready to level up your home improvement and curb appeal with a professional landscaping project for your yard or home exterior? Create your design profile or explore our design packages today!