Landscape design & build for Ventura
Yardzen designs everywhere in the U.S. and the Ventura area is one of our favorites. Ventura (officially the City of San Buenaventura) spreads across flat coastal plains, tucked between rugged mountains and the vast Pacific Ocean.
EXPLORE DESIGN PACKAGES
Terrain
Look in pretty much any direction and you'll nab a dramatic view. Situated midway between Los Angeles and Santa Barbara, Ventura faces the same drought conditions affecting all of California. Wildfire is also a concern, as is managing erosion flowing from the hills to the sea.
Climate
With fabulous beaches and outdoor activities a-plenty, Ventura enjoys a culture of outdoor living that is supported by an equally fabulous climate. Summers are warm, winters mild, and year round breezes drift in from the ocean to keep things… chill. It's prime territory for spending time outside.
Design & Build
Whatever your landscape vision may be, Yardzen is ready to make it a reality, working with you to craft a landscape design that achieves the look, feel, and function you are dreaming of, then connecting you with a vetted contractor from Yardzen's Pro Network to get your design built.
TRUSTED BY THE EXPERTS


VENTURA, CALIFORNIA DESIGN GALLERY
POPULAR AMENITIES IN VENTURA YARDS
Simple and thorough online process
Take a style quiz, share videos and photos of your existing outdoor space, and learn about the costs in our Yard Builder™ tool. Our design team will help you at every step of the process.
GET STARTED >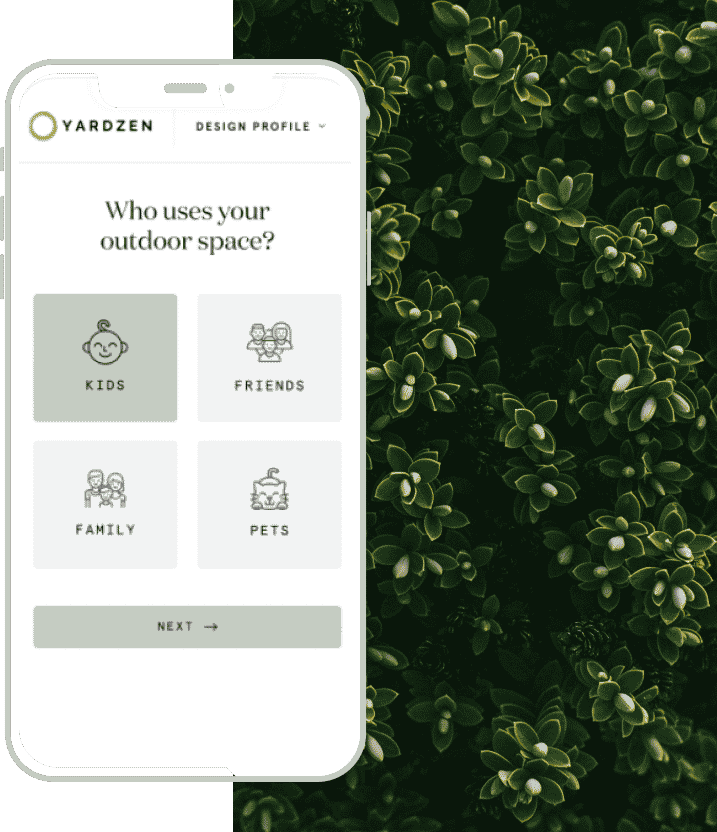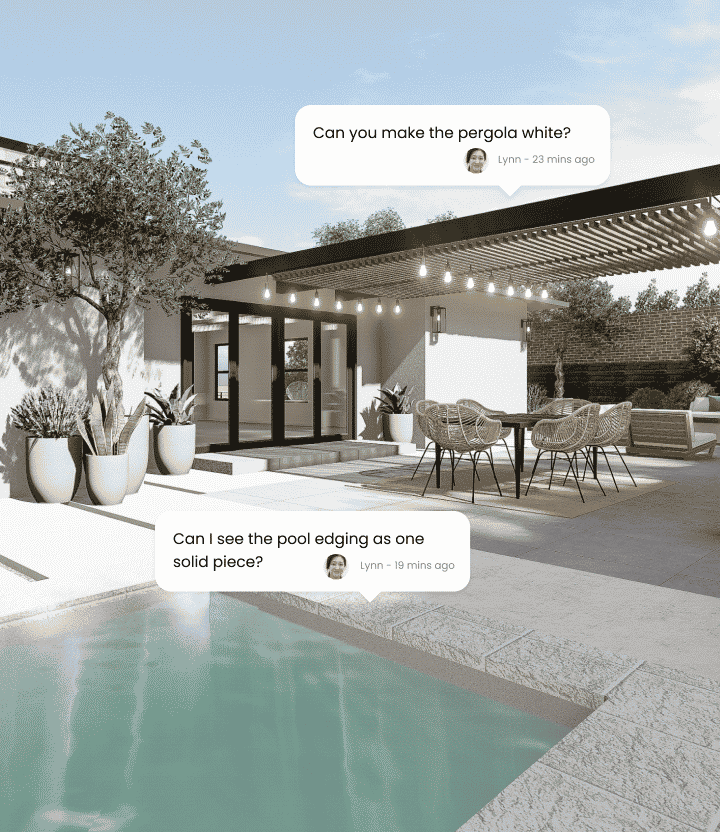 The easiest path to a final design you'll love
Review your first design in our online Feedback Studio. You'll be able to share feedback before we start incorporating your changes. A live design review call is also available to help get your project ready for installation.
GET STARTED >
Built by someone you (and Yardzen) trusts
We'll translate your 3D design concepts into a detailed CAD plan that's ready to install. Next, we'll connect you to a vetted, Ventura area landscape contractor who can bring your dream yard to life.
GET STARTED >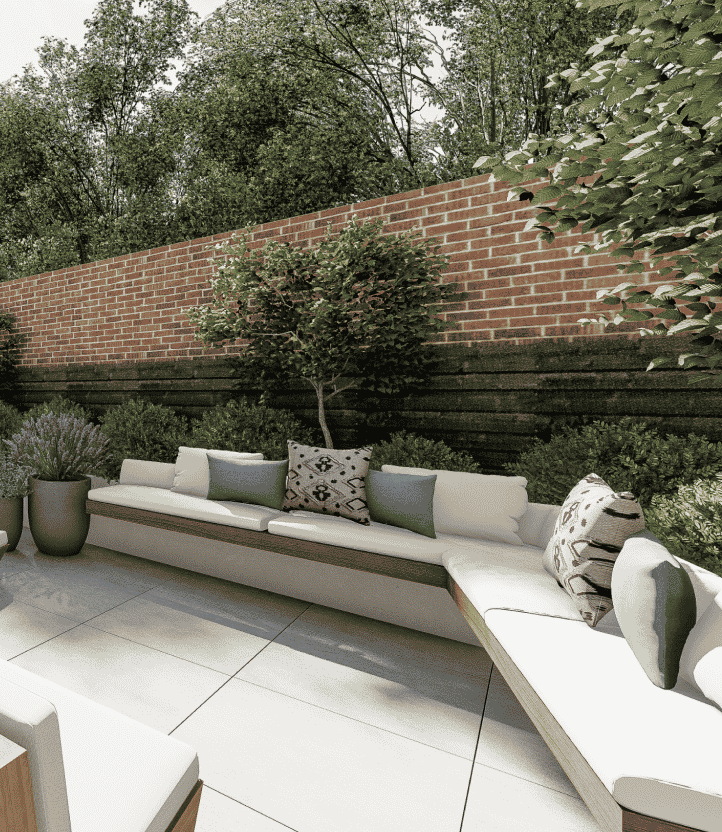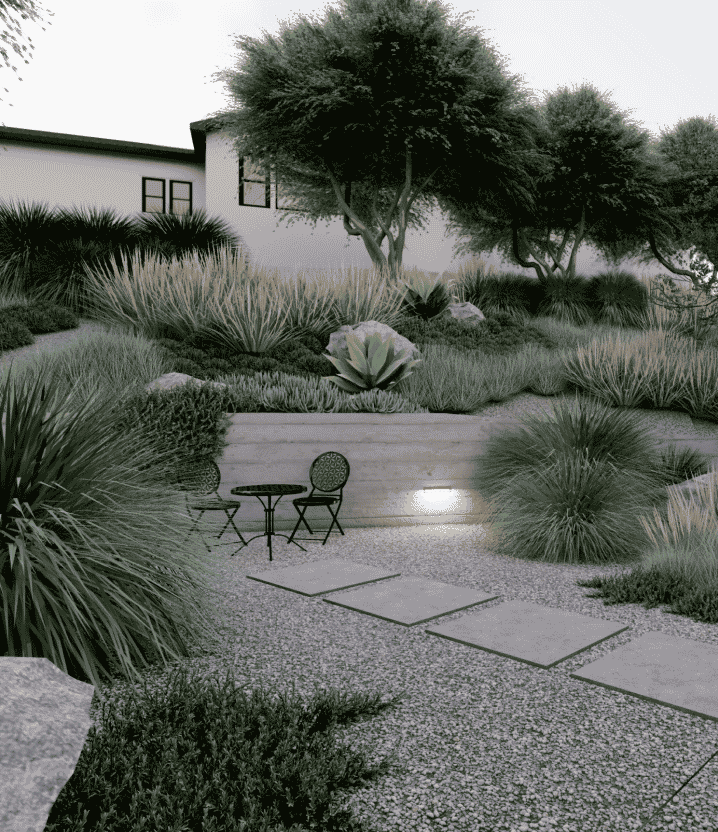 Custom designs for your unique outdoor space
We've built a database of plants, trees, and groundcovers that match to Ventura's planting zones, sun/shade/water requirements, aesthetic, and essential features like native plants. Using satellite and aerial imagery, coupled with your photo, video, and factoring in your details, we can create the outdoor space of your dreams.
GET STARTED >
WHICH YARDZEN PACKAGE IS RIGHT FOR YOU?
Take our YardBuilder quiz to find out.
GET STARTED

1. Tell us about your unique outdoor space

2. Answer a few questions about your dream yard

3. Get a personalized design package recommendation
WHAT YARDZEN CLIENTS ARE SAYING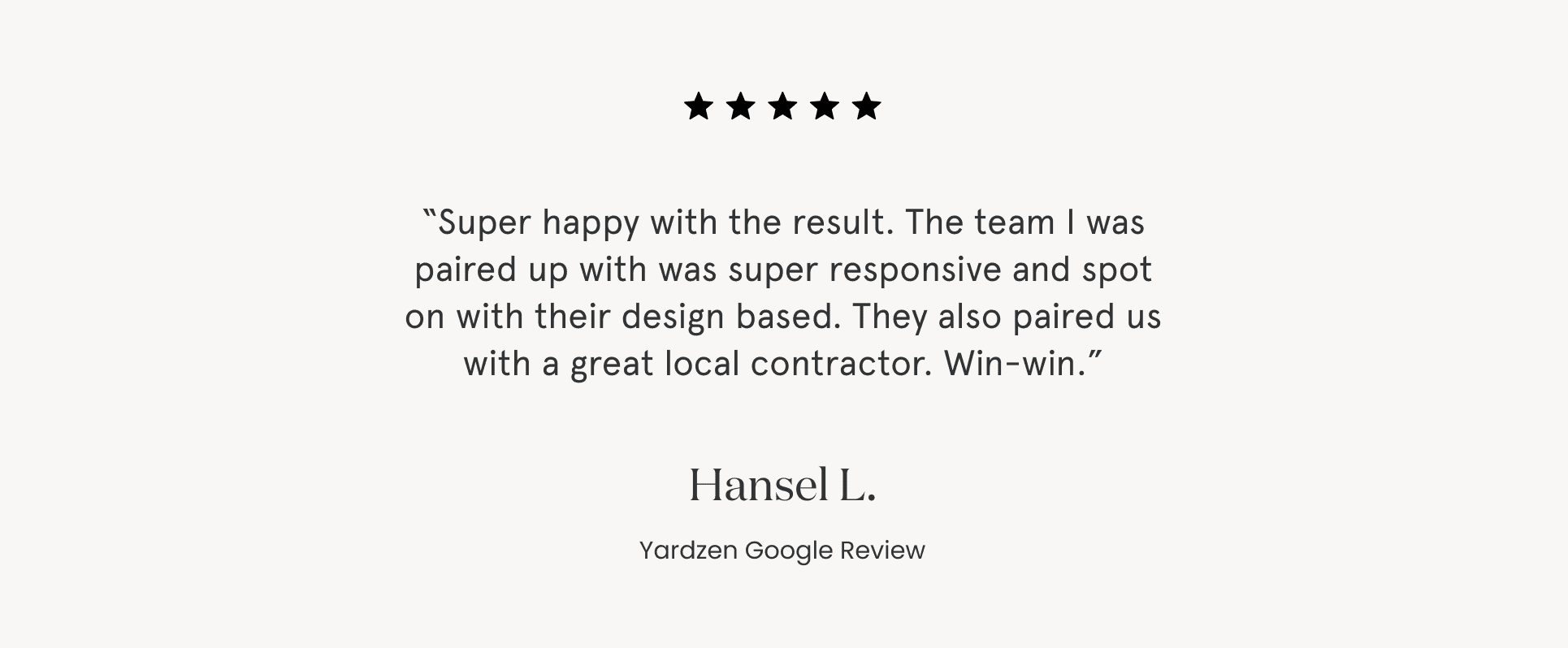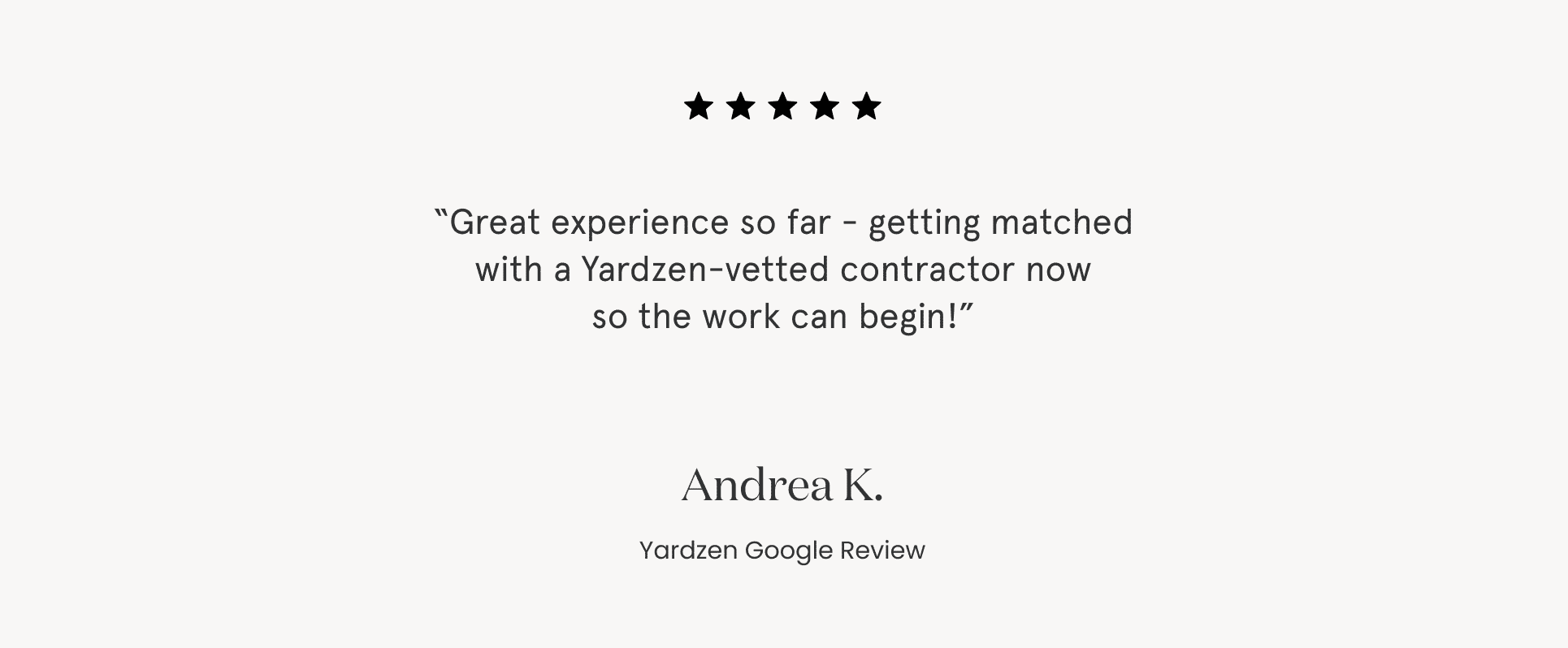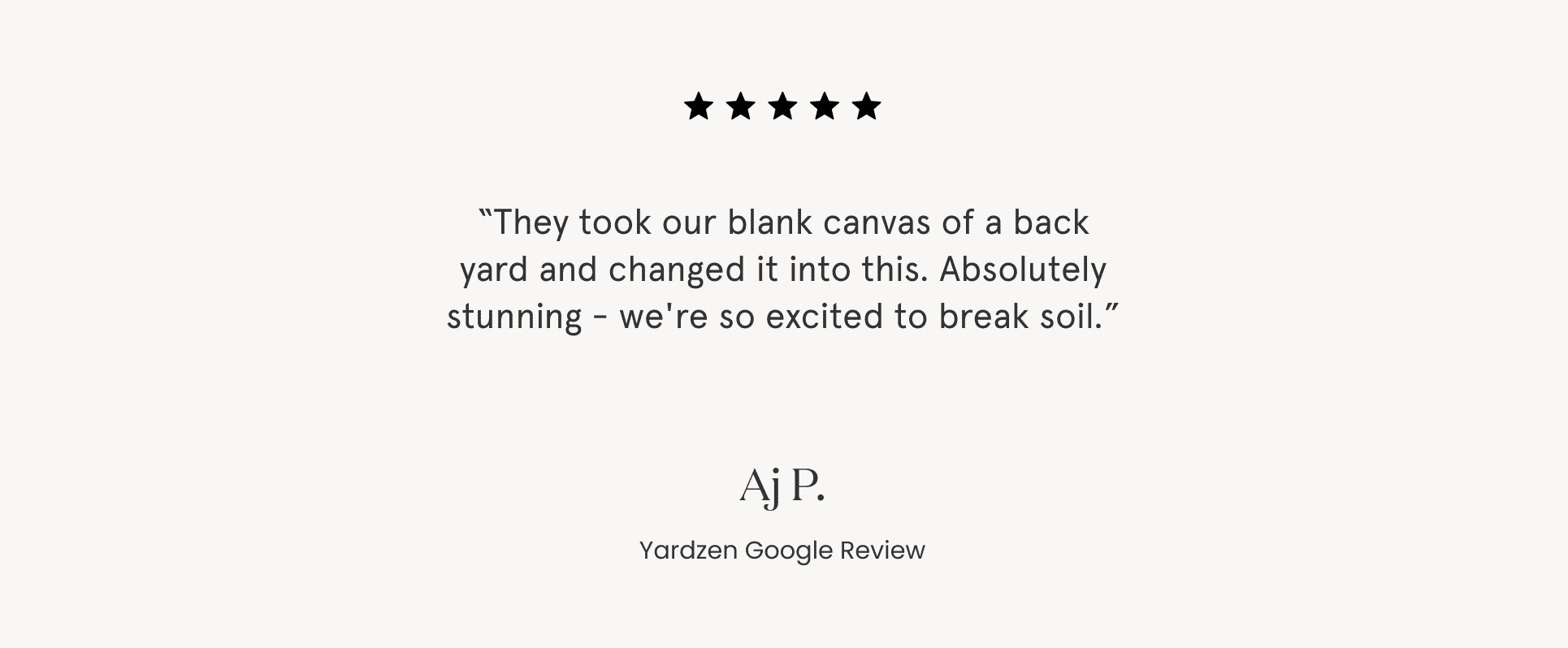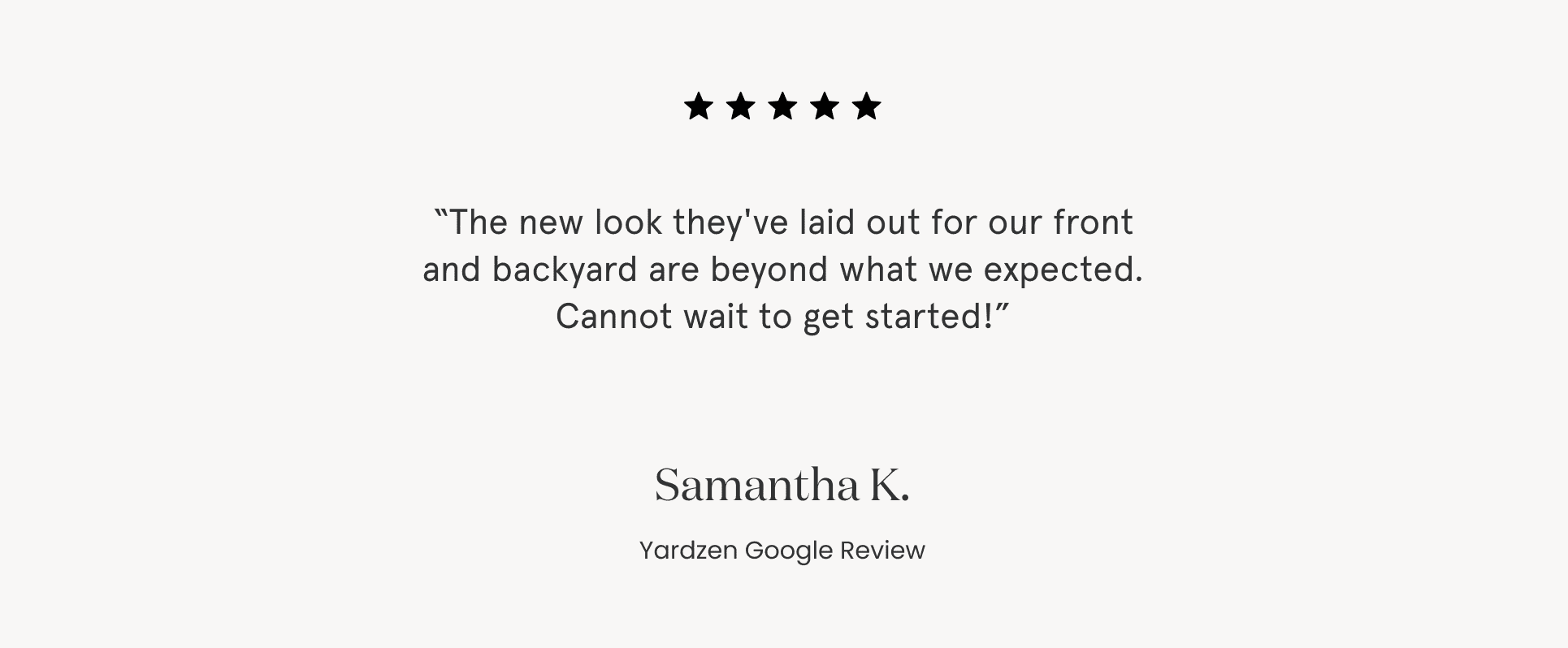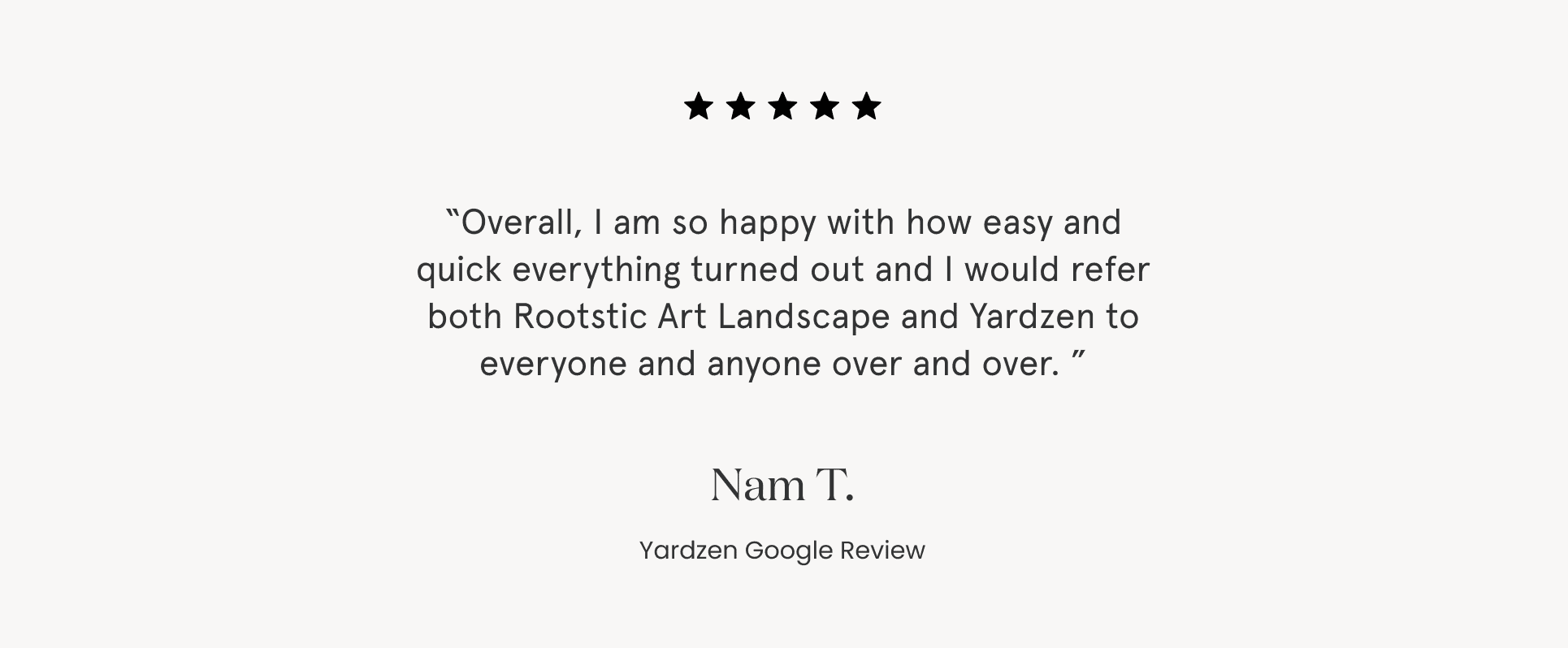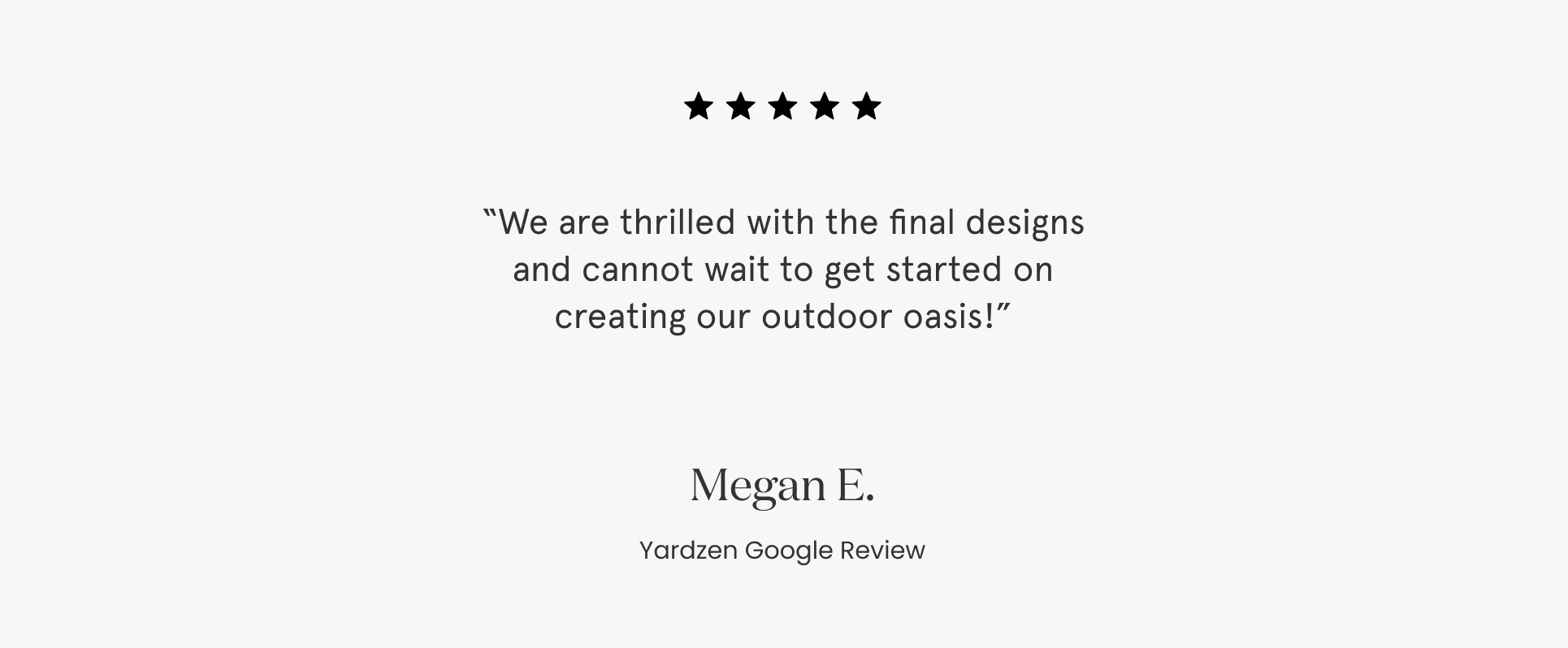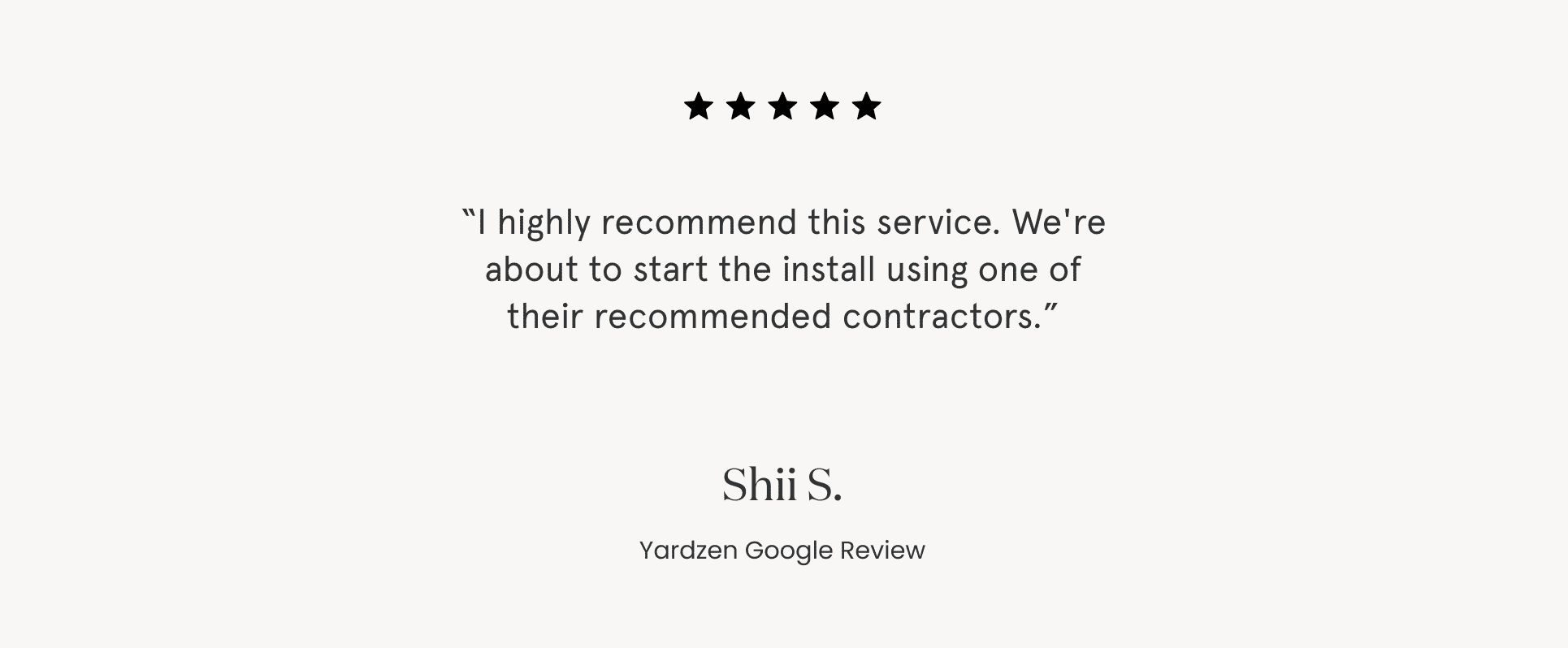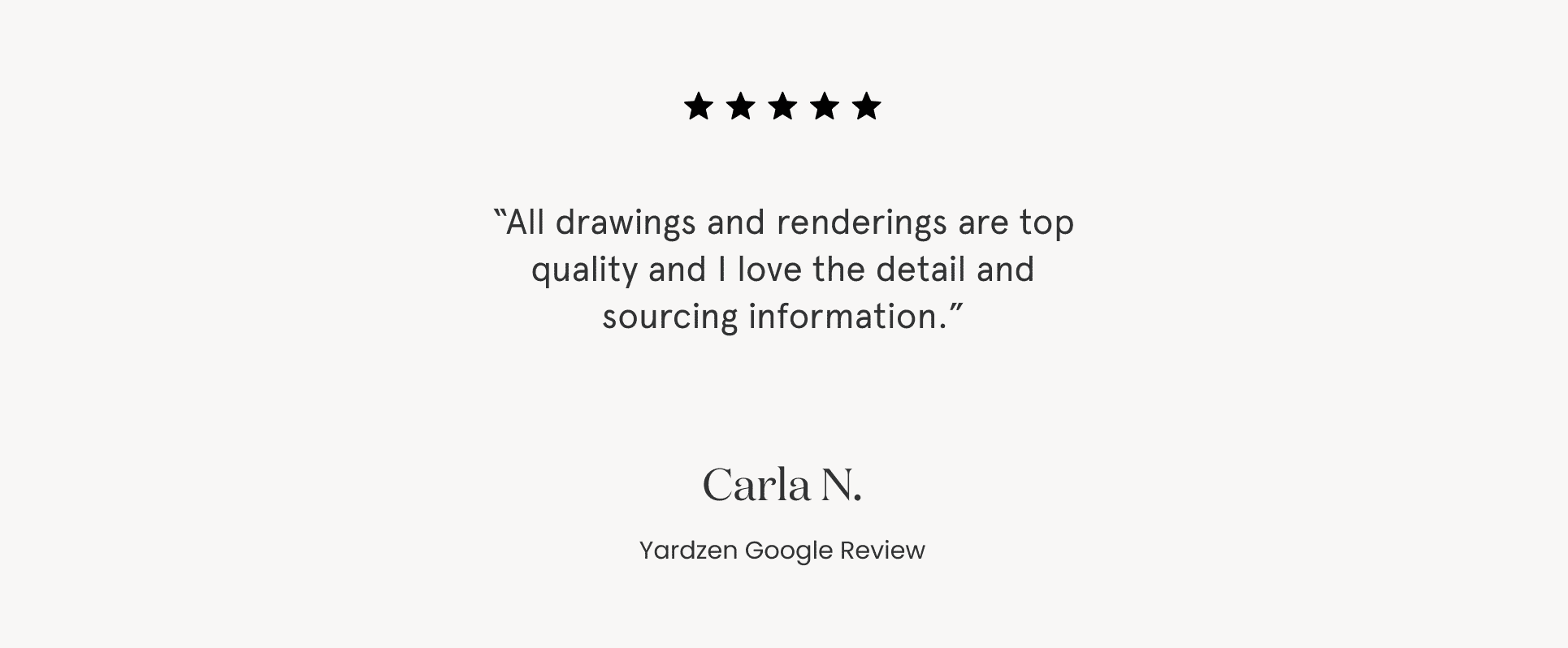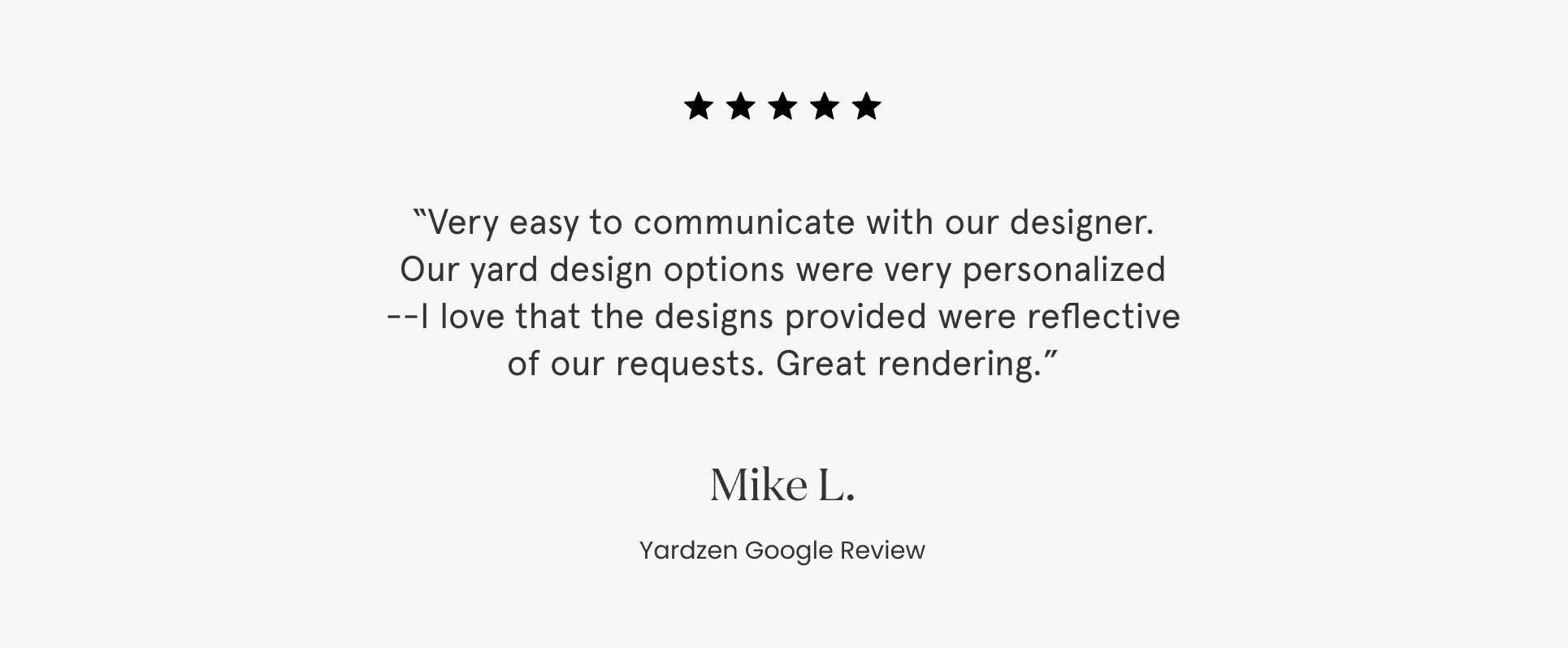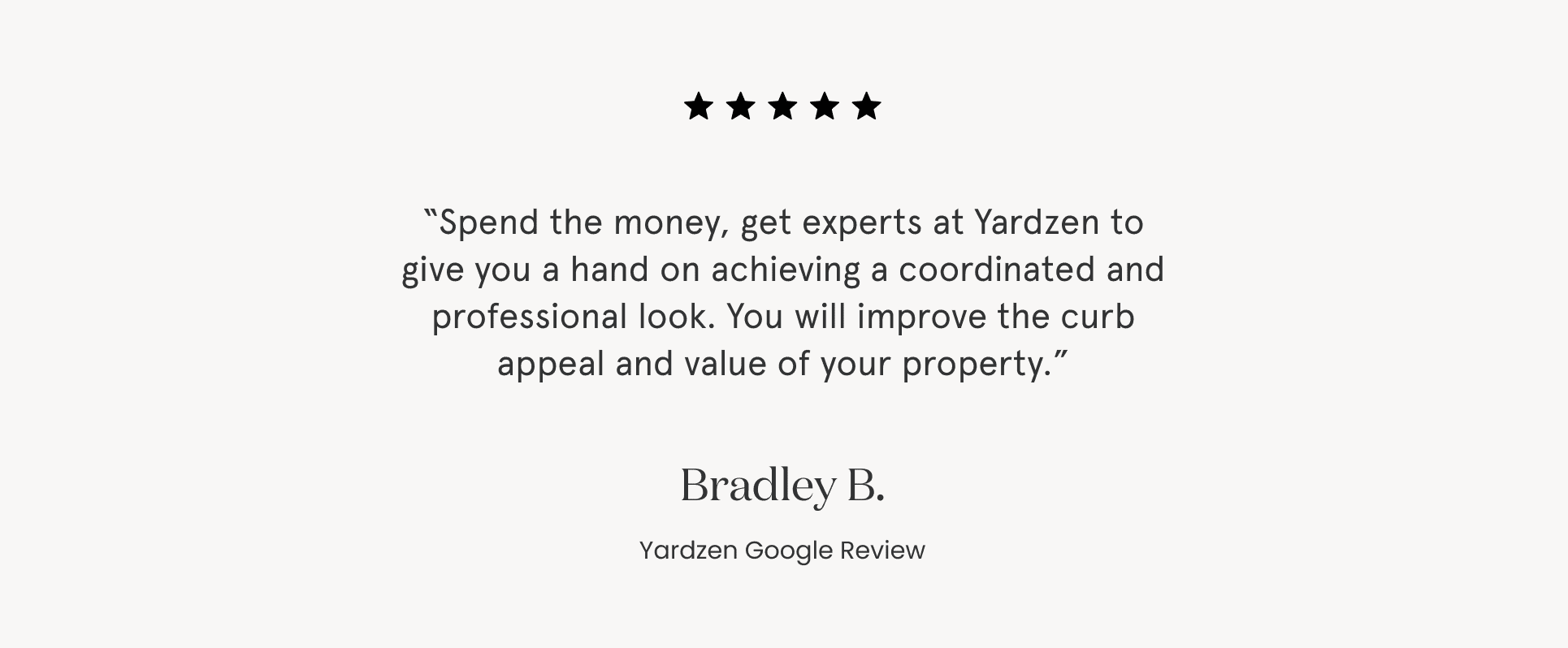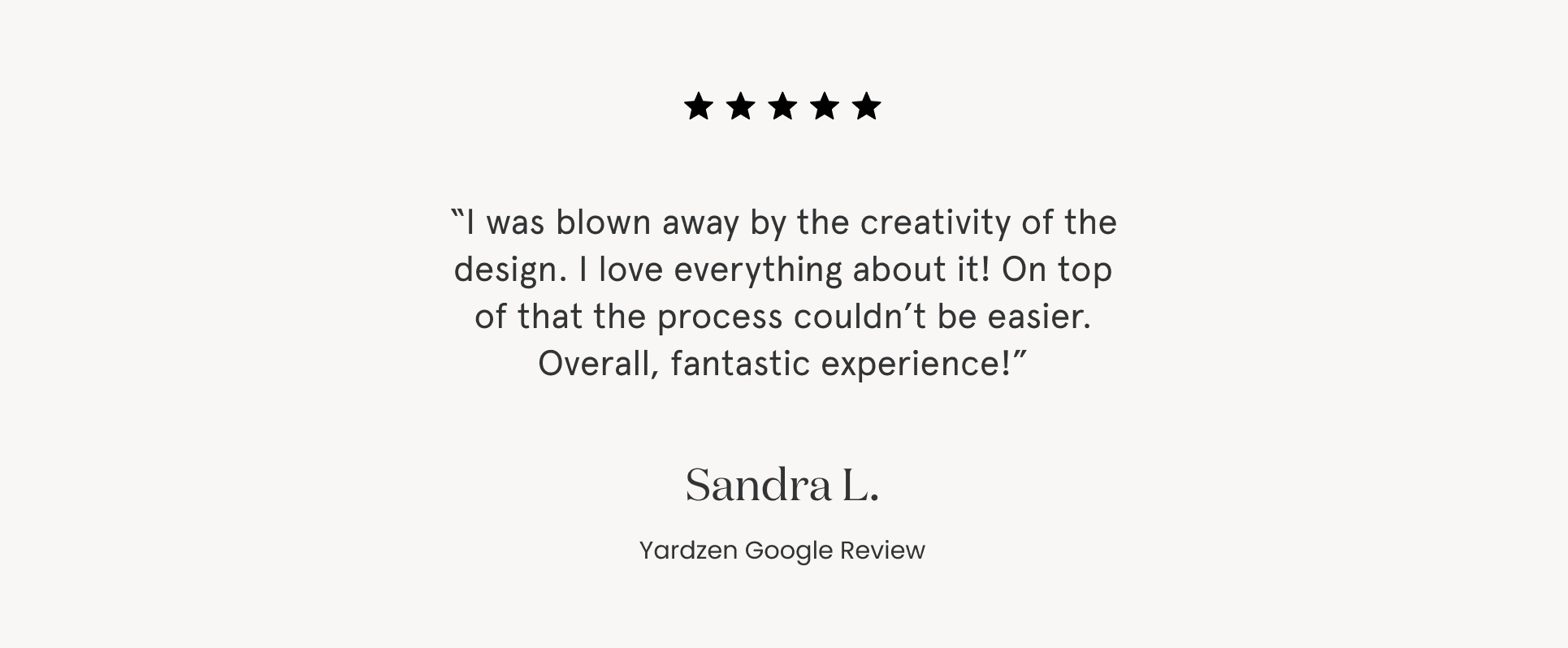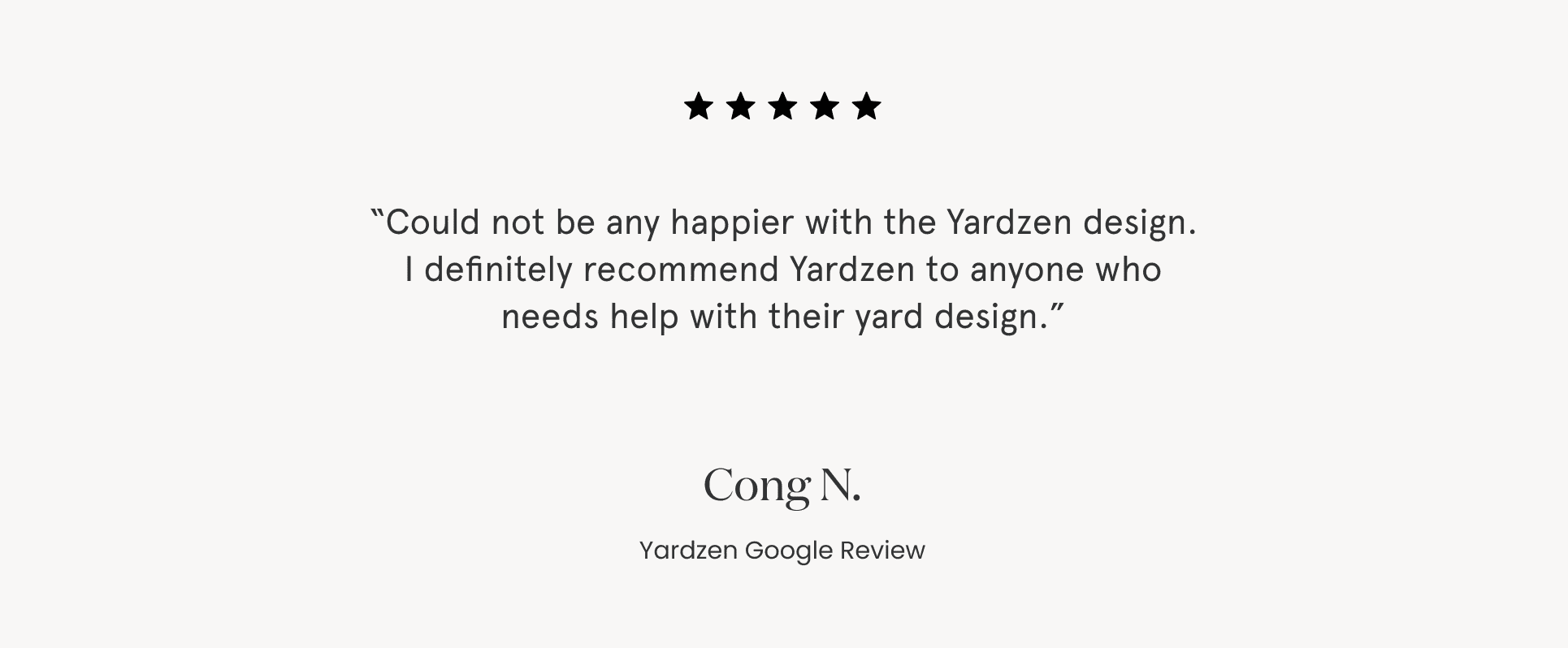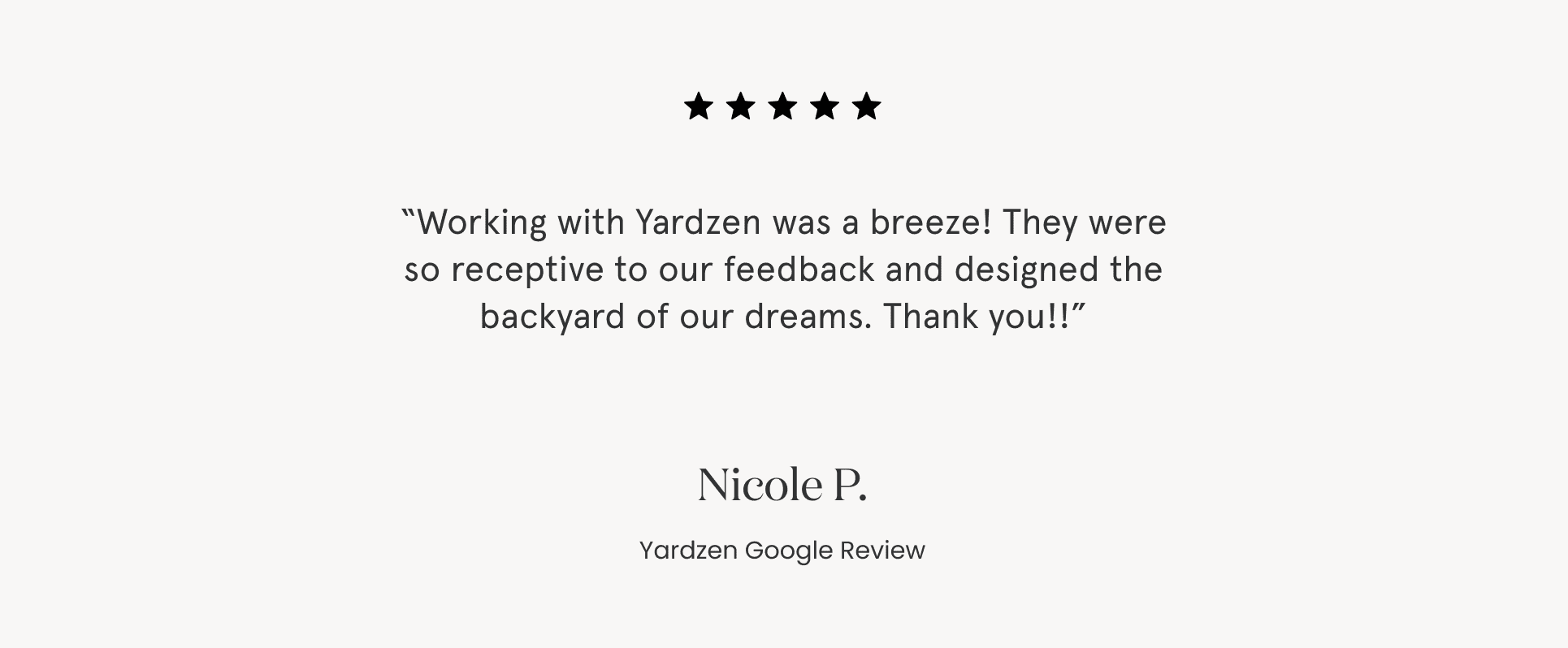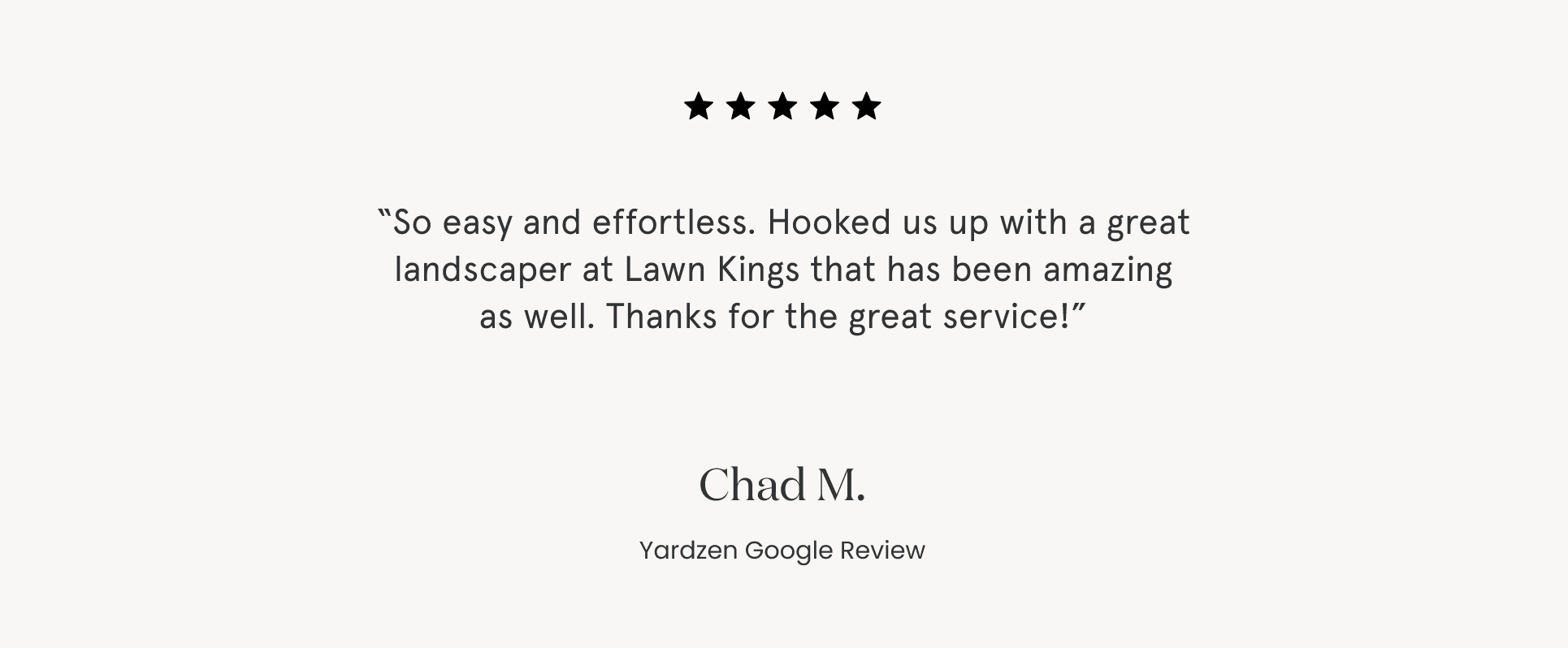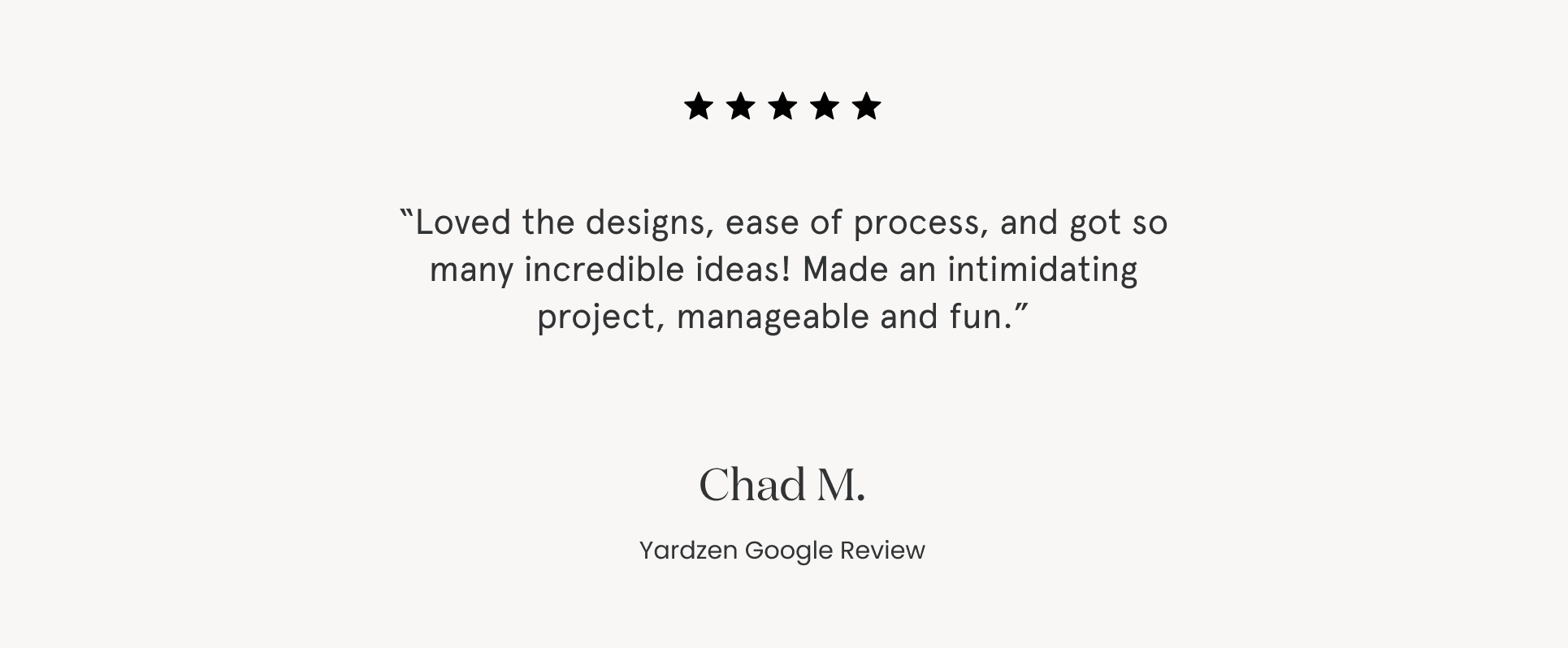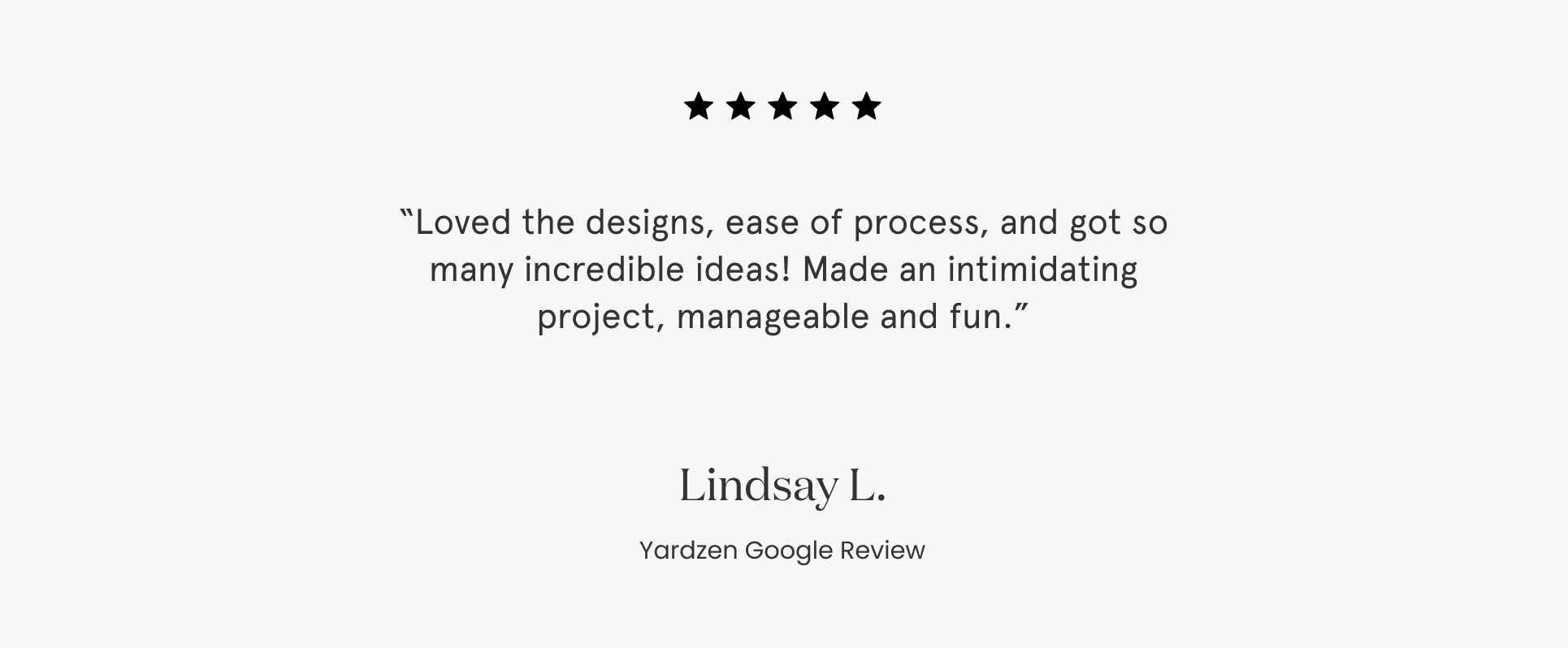 VENTURA LANDSCAPING FAQS
What are popular design styles in Ventura?
Landscape design in Ventura runs the stylistic gamut, but often skews a little "beachy", albeit in a dry way. While thirsty tropical species are discouraged, you can nail a low water tropical look with palms, succulents, grasses, and a few key punches from bold, drought tolerant bloomers like Kangaroo Paw, Sea Lavender, Calandrinia spectabilis, or Monkeyflower (a California native).
With outdoor living such a prevalent factor, designs should be inviting, comfortable, and multi-functional, setting the stage for kids and adults alike to enjoy spending time outdoors.
What are some favorite plant species in Ventura?
The best plant selection in Ventura foregrounds water conservation, habitat provision, and fire safety, while also achieving the look and feel a client is aiming for. A little salt tolerance is a nice touch as well.
Native plants are the first place to look, particularly natives evolved in coastal plant communities. Leymus condensatus 'Canyon Prince' is a lovely silvery-blue grass native to the nearby Channel Islands that handles both sun or shade, and needs very little water once established. The succulent Dudleya pulverulenta offers a similar blue hue.
Armeria maritima, and several species of lupine, Ceanothus, and aster are all native, fire resistant, and tolerant of seaside conditions while providing some soft color to a planting design.
Non-native plant species from climates akin to Ventura also fare well with little water, albeit while offering less habitat value to local fauna. Try plants from other Mediterranean biomes, including Australian, South African, and Italian species. Lavender, fruitless olives, Leucadendron, and the versatile Lomandra 'Breeze' are just a few examples of popular climate-adapted imports.
What factors do I need to pay attention to with Ventura landscapes?
As with anywhere in California, water conservation is critical. Opt for low water plants that can tolerate Ventura's hot, dry climate and California's ongoing drought.
Fire safety and erosion control are also concerns, particularly for properties in the foothills. Use spreading groundcover species interspersed between scenes of larger slope-happy shrubs, grasses, and perennials to stabilize soil, especially on slopes.
When should I get started on my landscape project?
Now! Any time of year is great to begin work on a landscape project.
Utilizing the winter to work through the design phase sets you up to get on contractors' books early in the build season, so you can have your design installed and ready to enjoy in time for summer.
Do you design for wildfires?
We are happy to work with clients to develop designs that meet their level of comfort around fire safety. Choosing fire-resistant plant species and following best practices for fire safe landscape design are options that our designers are happy to employ at a client's request.
While design can help reduce your risk of fire damage, it's important to note, there are no fire-proof plants, and maintenance is the most important determinant of a landscape's fire safety.
Want to learn more? Check out the City of San Buenaventura's information sheet on fire and flood safe landscaping.
"Highly suggest Yardzen. The online process made everything super easy and efficient. Thank you to the entire Yardzen team."
Shannon M., Yardzen client
Yardzen creates local landscape designs in:
Camarillo, Fillmore, Moorpark, Newbury Park, Oak Park, Oak View, Ojai, Oxnard, Piru, Port Hueneme, Santa Paula, Simi Valley, Somis, Thousand Oaks, and Westlake Village.
Explore other California landscape designs by Yardzen
Huntington Beach, Los Angeles, Mill Valley, Napa, Oakland, Palo Alto, Sacramento, San Diego, San Jose, San Francisco, and Thousand Oaks