All-Online Process
Award-Winning Team
Increased Home Value
Reduced Water Usage
Custom to You
"Yardzen will help you rethink your outdoor space, find a contractor and make sure the work is done properly."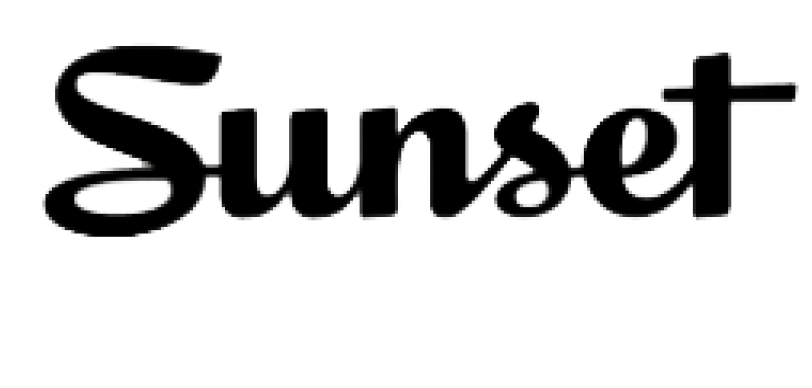 "A completely stress-free process, and the design team made my opinions and ideas feel valued and understood."
"If you want to landscape your yard, start with Yardzen."

"Yardzen's new one-stop shop can make any mood board come to life."

"Online landscape design for all is here."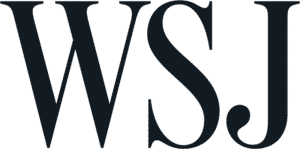 "The Yardzen process was fast and easy; I didn't have to measure anything, and there was very little thinking required on my end. I was pleased."
Thousands of Happy Clients.
The easiest path to a yard you'll love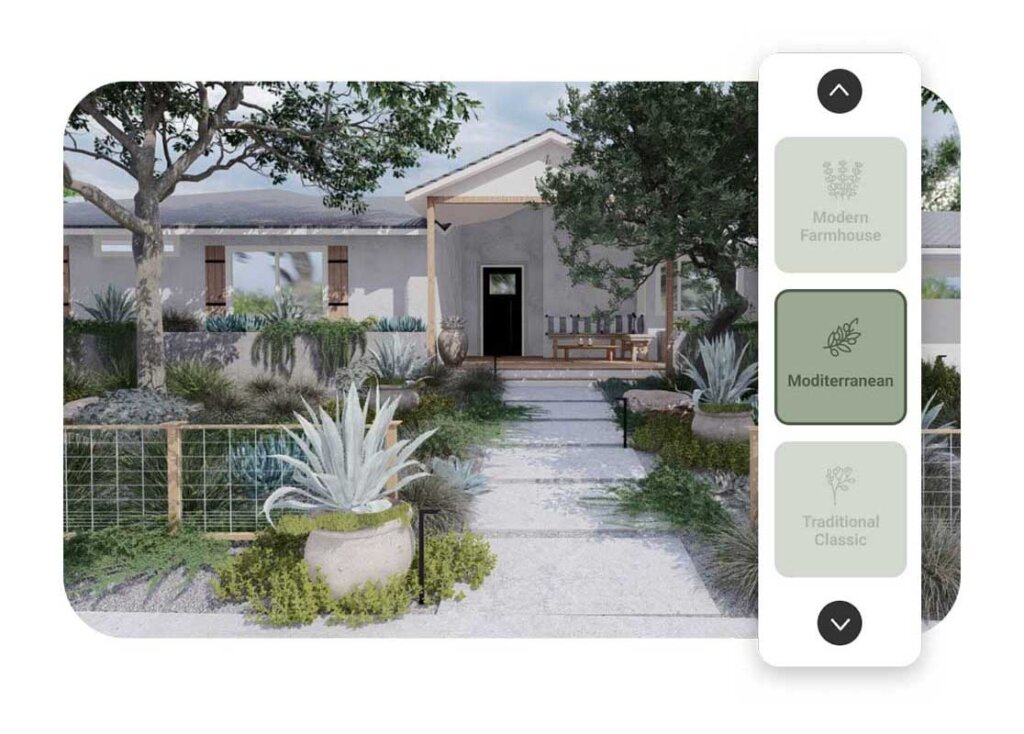 Custom design & styling for your unique Los Angeles property
We'll factor your style and how you want to live outside. In addition to sun and shade patterns, slope, your planting zone, and all of your property's unique characteristics.
Simple yet thorough online process
We use the latest in satellite imagery, visualization tools, and data—making it possible for us to design your dream outdoor space without ever stepping foot on your property.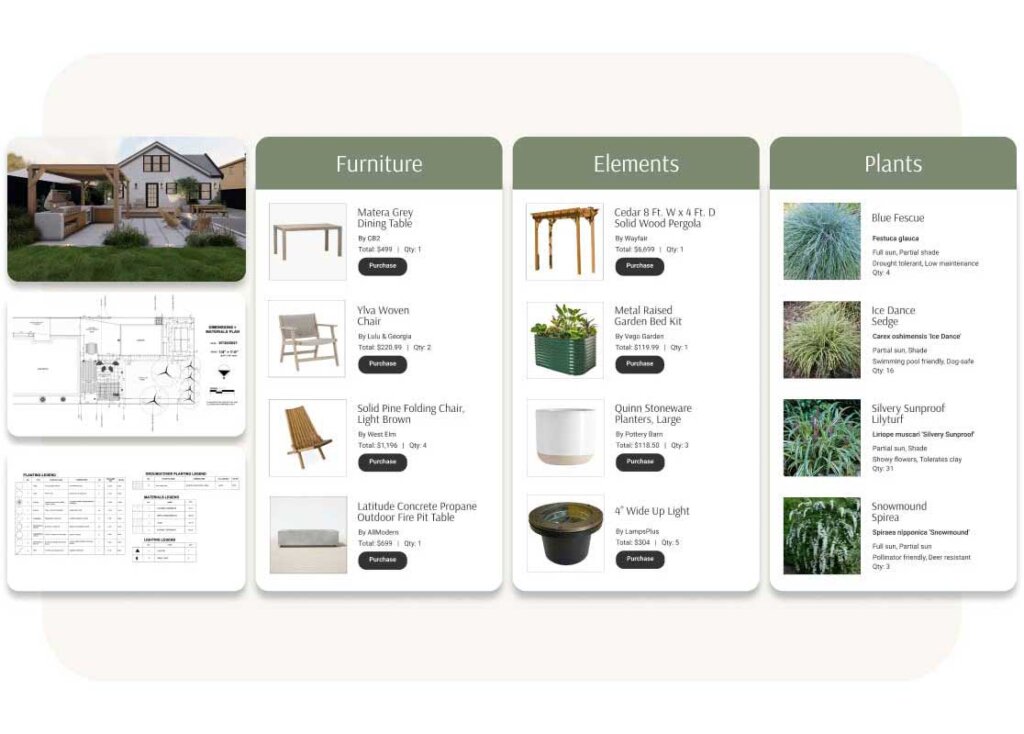 Everything you need to install
Planting plan with layout, quantities and sizes
Hardscaping plan with layout and materials
Styling plan with shoppable furniture and decor
Lighting plan with night-time views
Photorealistic 3D renders to visualize the design
Contractor-ready CAD plans
Intro to Los Angeles landscape contractors in our Pro Network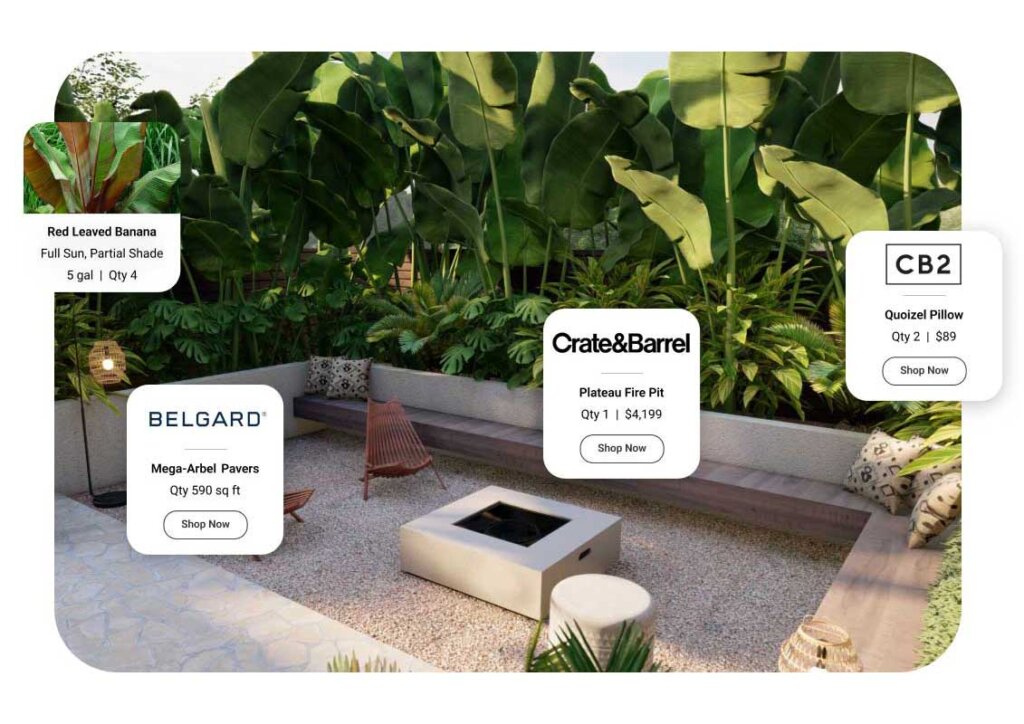 Including only brands we trust
We've done the research so you don't have to. The products and materials we'll include in your design come from our trusted partners like Crate & Barrel, CB2, Williams Sonoma's Rejuvenation, Benjamin Moore, Timbertech, and Belgard (to name just a few).
Ready to Start Your Dream Yard?
Featured Client: Davida B.
West LA Backyard Transformation
Goals:
Kid-friendly play area
Space to sit and enjoy
Host BBQs with friends and family
Remove struggling high-maintenance lawn
Design Features:
Artificial turf for larger low-maintenance play area
Attached pergola over lounge area on main patio
Extended patio with outdoor kitchen and dining
Hot tub near areas of social activity
Los Angeles Landscaping Inspiration From Our Team
Transform Your Yard With LA Turf Rebates
12 Functional Front Yard Ideas
Make The Most of Your Sloped Yard
Our 13 Favorite Plunge Pool Styles
California Low-Water Landscaping Rebates
Fire Safe Landscape Design
Guide to Drought Tolerant Landscaping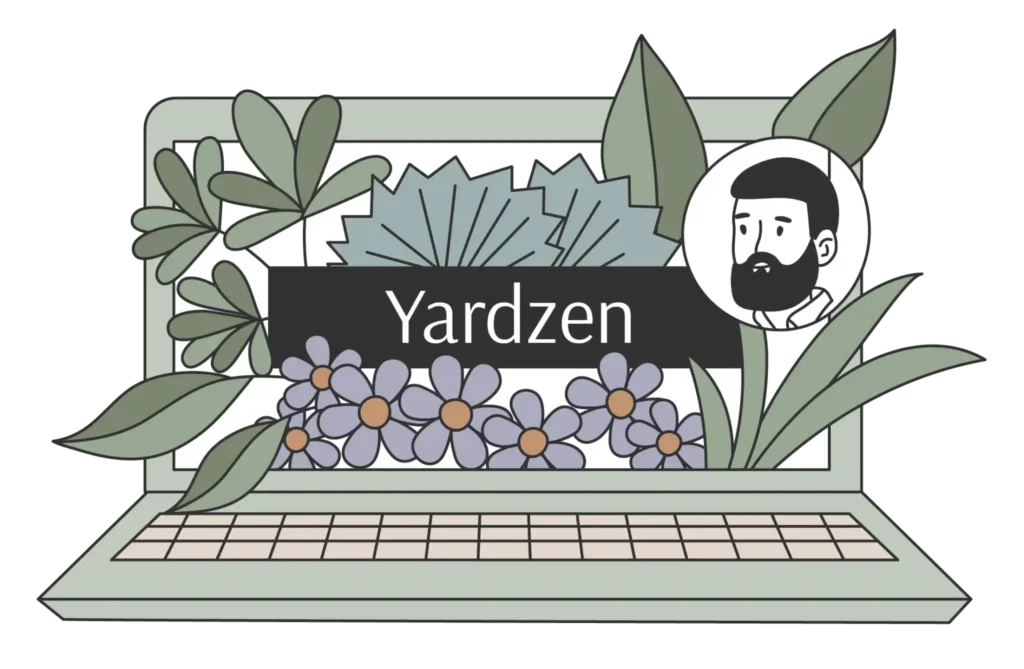 Have questions? Talk to a Yardzen expert!
Out team of design consultants can your answer your questions, discuss your yard renovation goals, and help choose the right package for your project.