Landscape design & build for Tacoma
Yardzen designs everywhere in the U.S. and the Tacoma area is one of our favorites. Mid-sized and mighty, Tacoma features gorgeous views of both the Puget Sound and Mt Rainier – the dramatic landscape of the Pacific Northwest tends to hit you over the head throughout the city.
EXPLORE DESIGN PACKAGES
Climate & Plants
The city itself features gentle hills sloping toward the water, with trees and plants bursting out of just about any unbuilt space. Conifers abound, leaving no doubt that you are indeed in the Pacific Northwest.
Outdoor Living
Against this backdrop, Tacoma's population steadily grows, with many artists, young professionals, and other Seattleites trading the size and expense of Seattle for a city that is more intimate and affordable, yet no less culturally or naturally vibrant.
Design & Build
Whatever your landscape vision may be, Yardzen is ready to make it a reality, working with you to craft a landscape design that achieves the look, feel, and function you are dreaming of, then connecting you with a vetted contractor from Yardzen's Pro Network to get your design built.
TRUSTED BY THE EXPERTS


TACOMA, WASHINGTON DESIGN GALLERY
POPULAR AMENITIES IN TACOMA YARDS
Simple and thorough online process
Take a style quiz, share videos and photos of your existing outdoor space, and learn about the costs in our Yard Builder™ tool. Our design team will help you at every step of the process.
GET STARTED >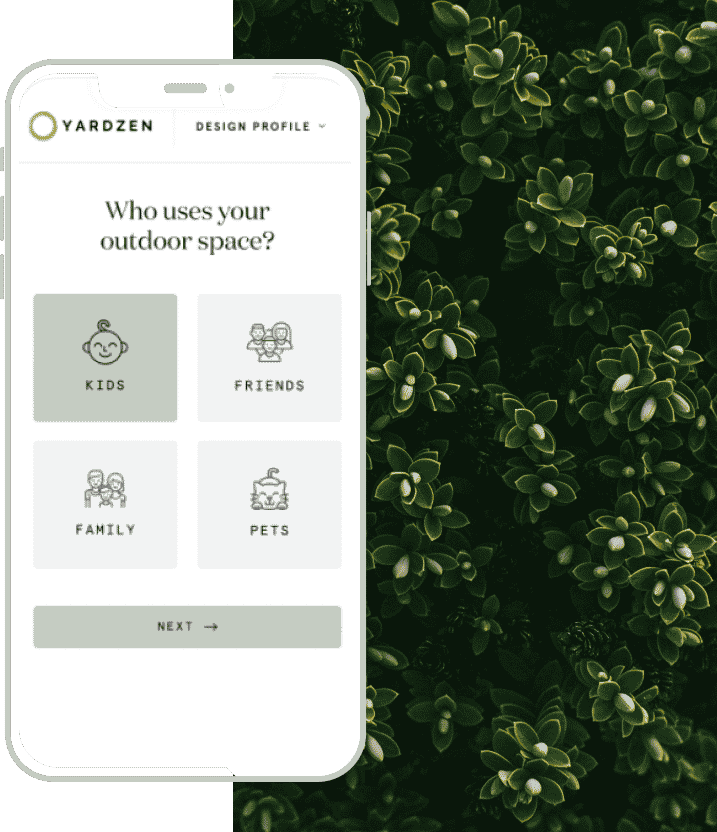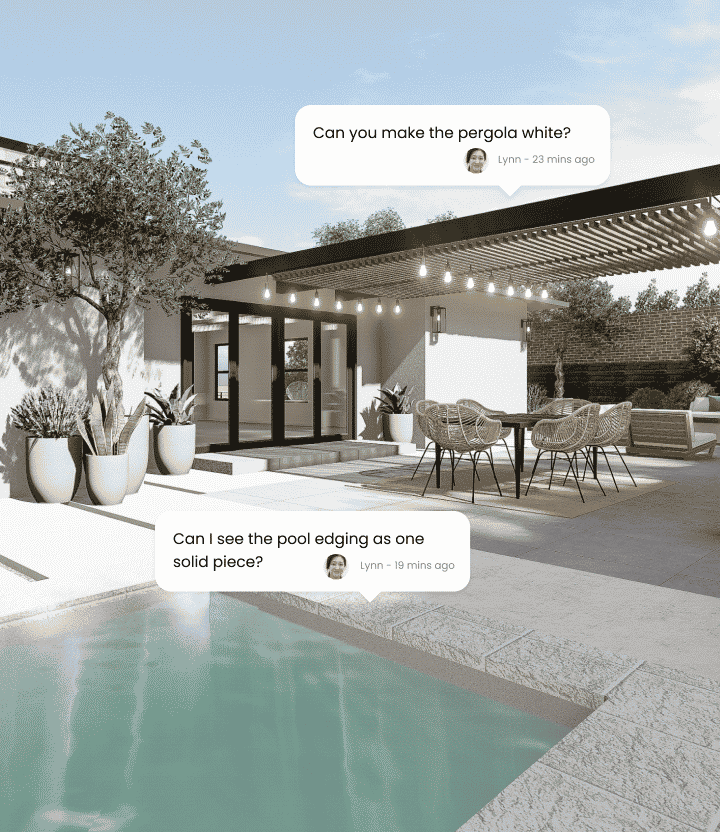 The easiest path to a final design you'll love
Review your first design in our online Feedback Studio. You'll be able to share feedback before we start incorporating your changes. A live design review call is also available to help get your project ready for installation.
GET STARTED >
Built by someone you (and Yardzen) trusts
We'll translate your 3D design concepts into a detailed CAD plan that's ready to install. Next, we'll connect you to a vetted, Tacoma area landscape contractor who can bring your dream yard to life.
GET STARTED >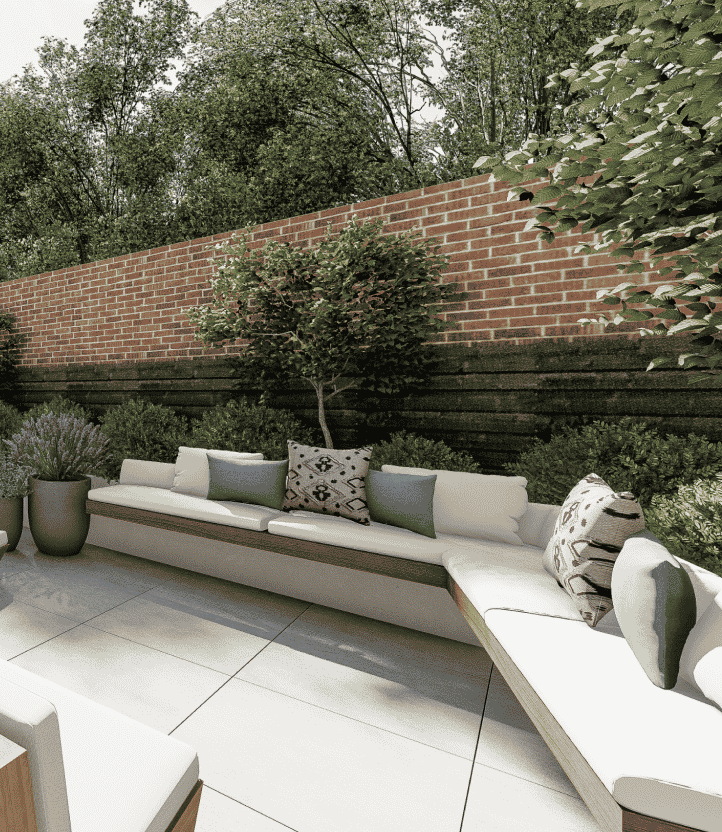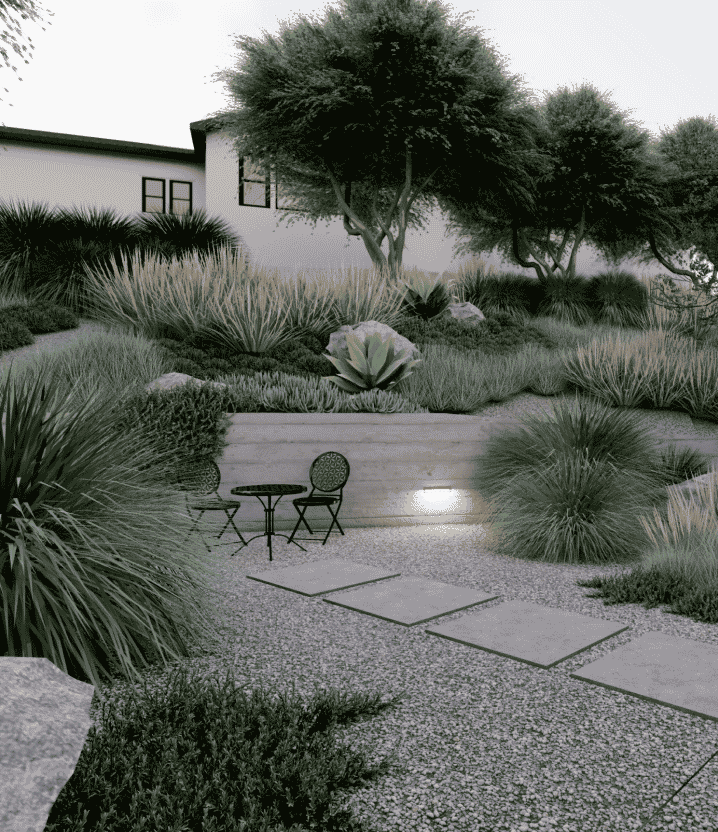 Custom designs for your unique outdoor space
We've built a database of plants, trees, and groundcovers that match to Tacoma's planting zones, sun/shade/water requirements, aesthetic, and essential features like native plants. Using satellite and aerial imagery, coupled with your photo, video, and factoring in your details, we can create the outdoor space of your dreams.
GET STARTED >
WHICH YARDZEN PACKAGE IS RIGHT FOR YOU?
Take our YardBuilder quiz to find out.
GET STARTED

1. Tell us about your unique outdoor space

2. Answer a few questions about your dream yard

3. Get a personalized design package recommendation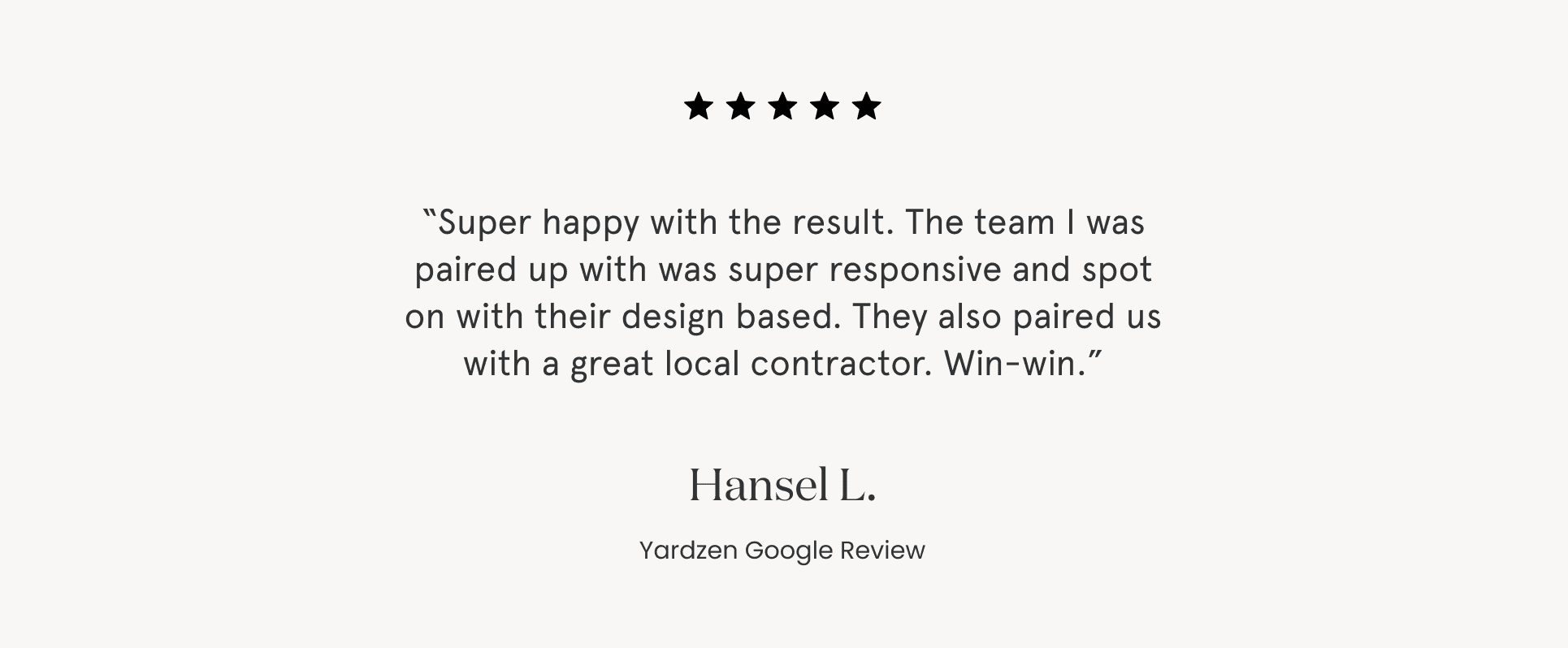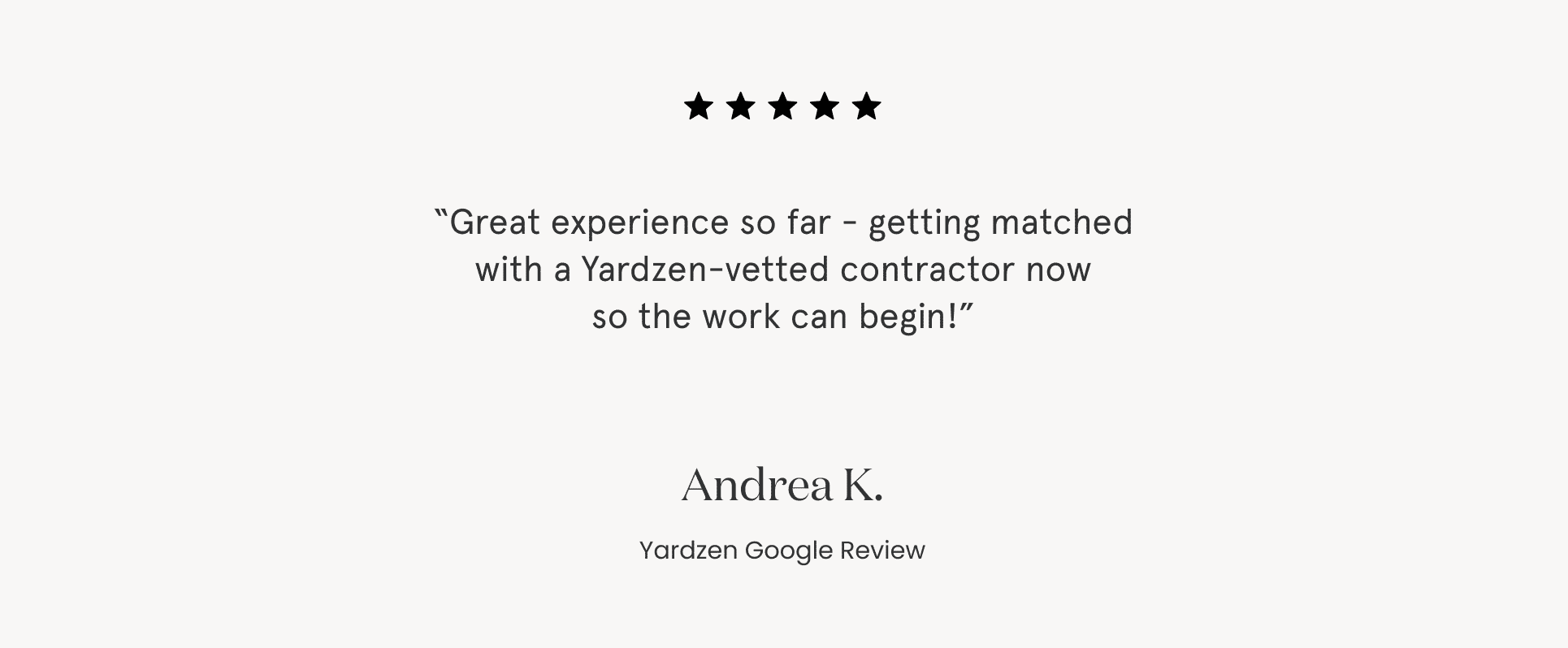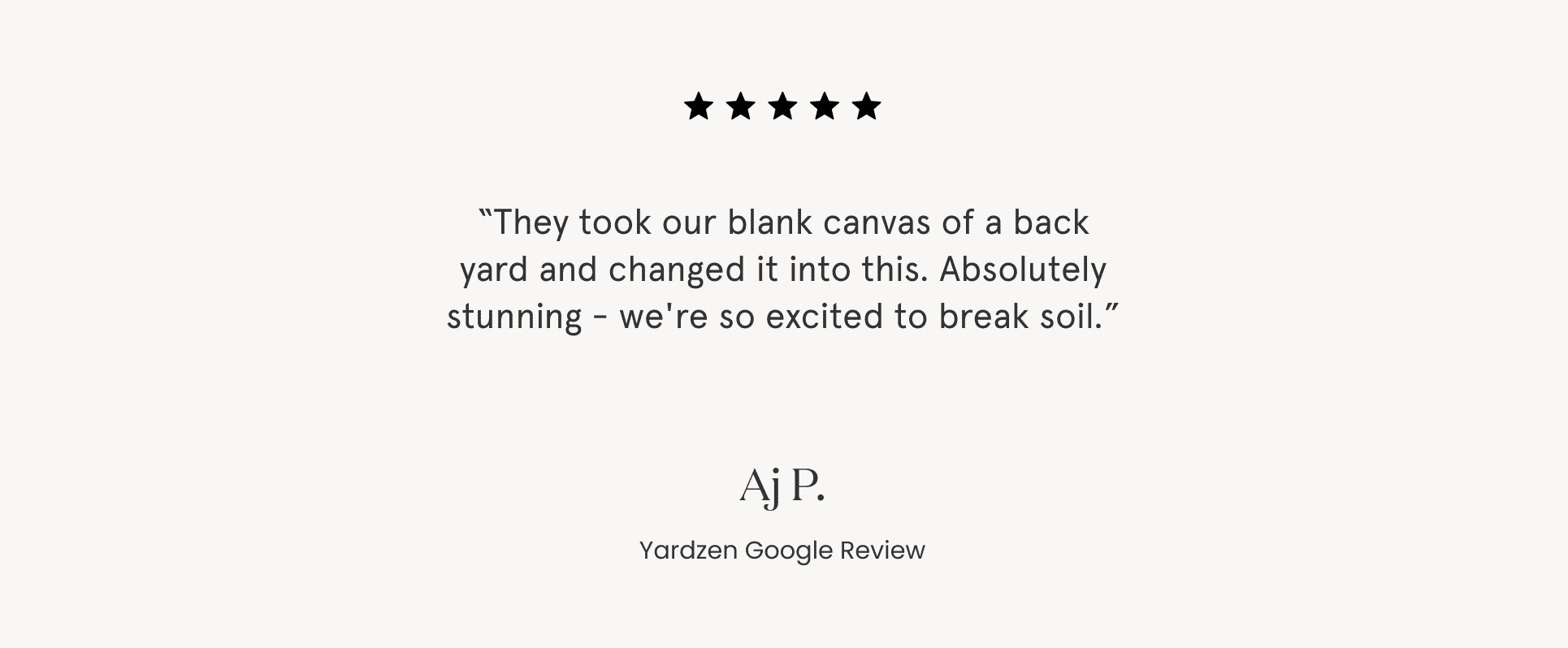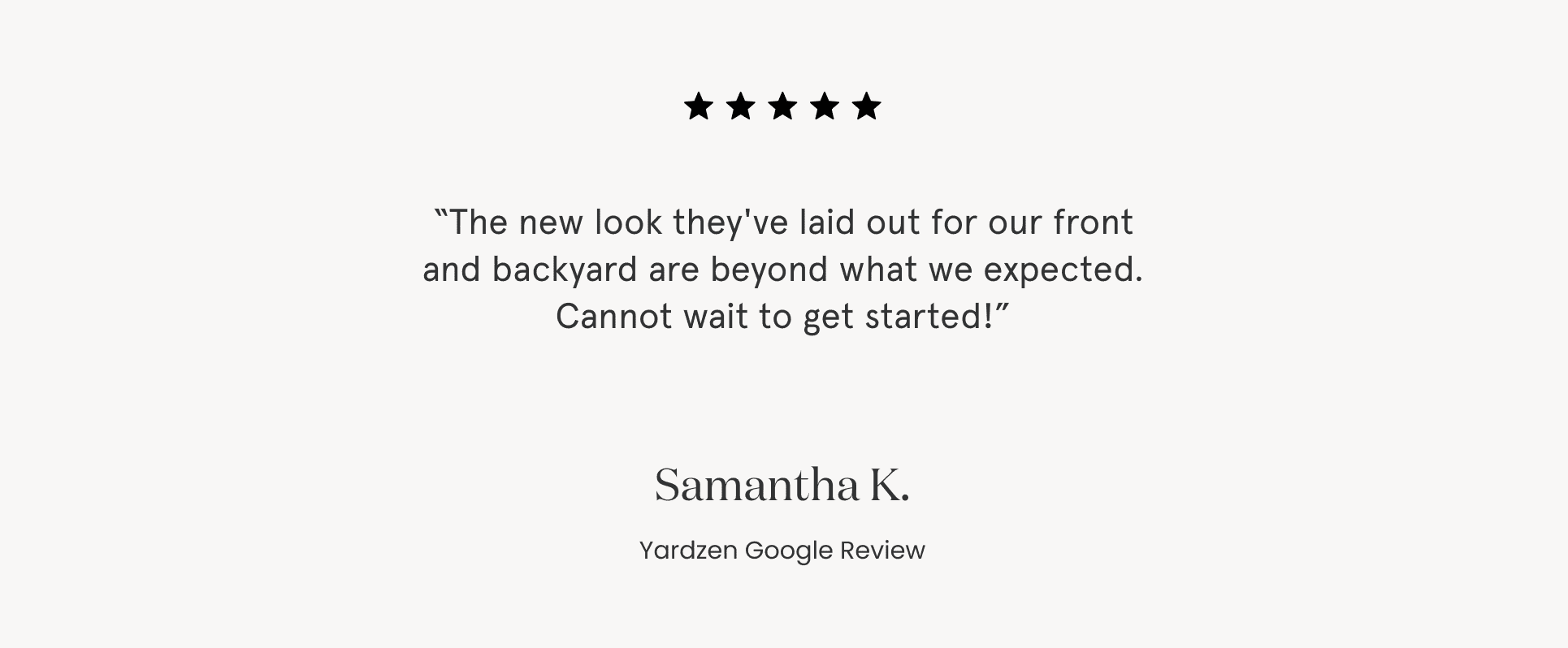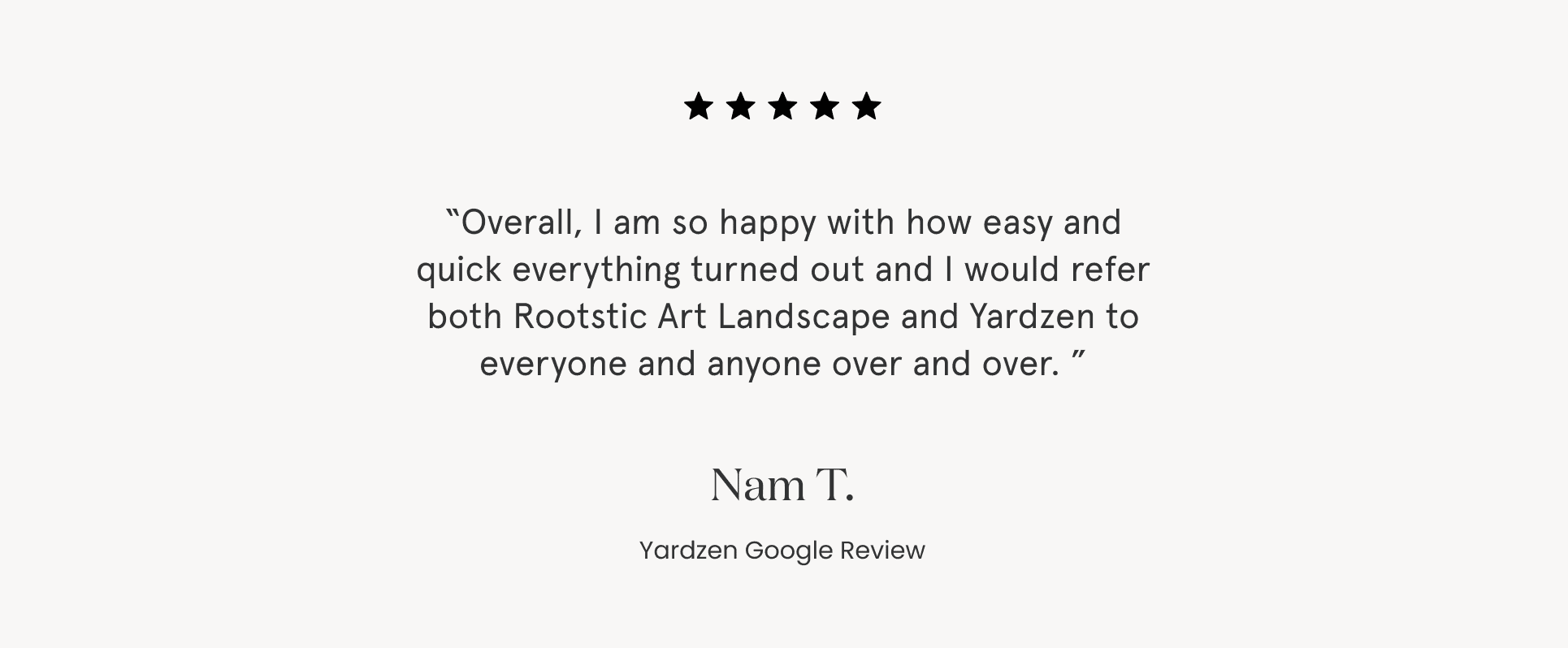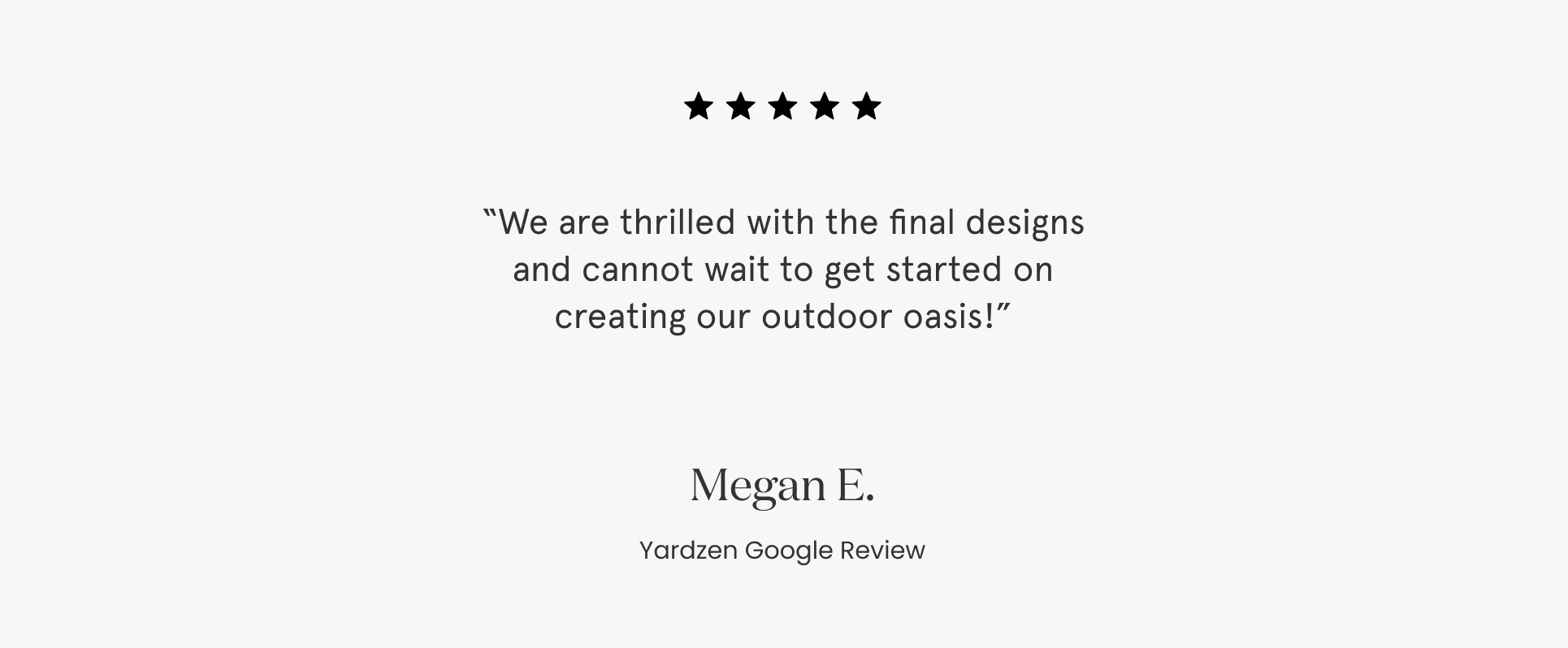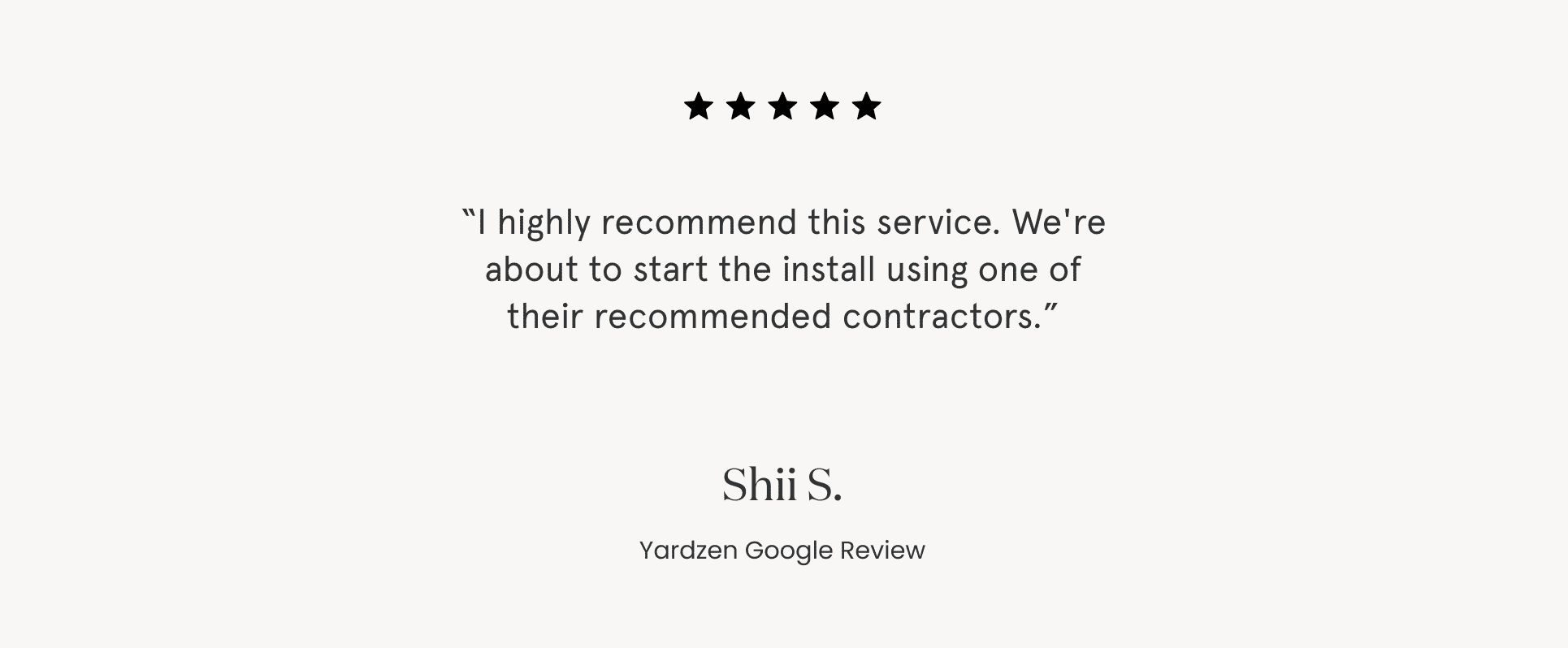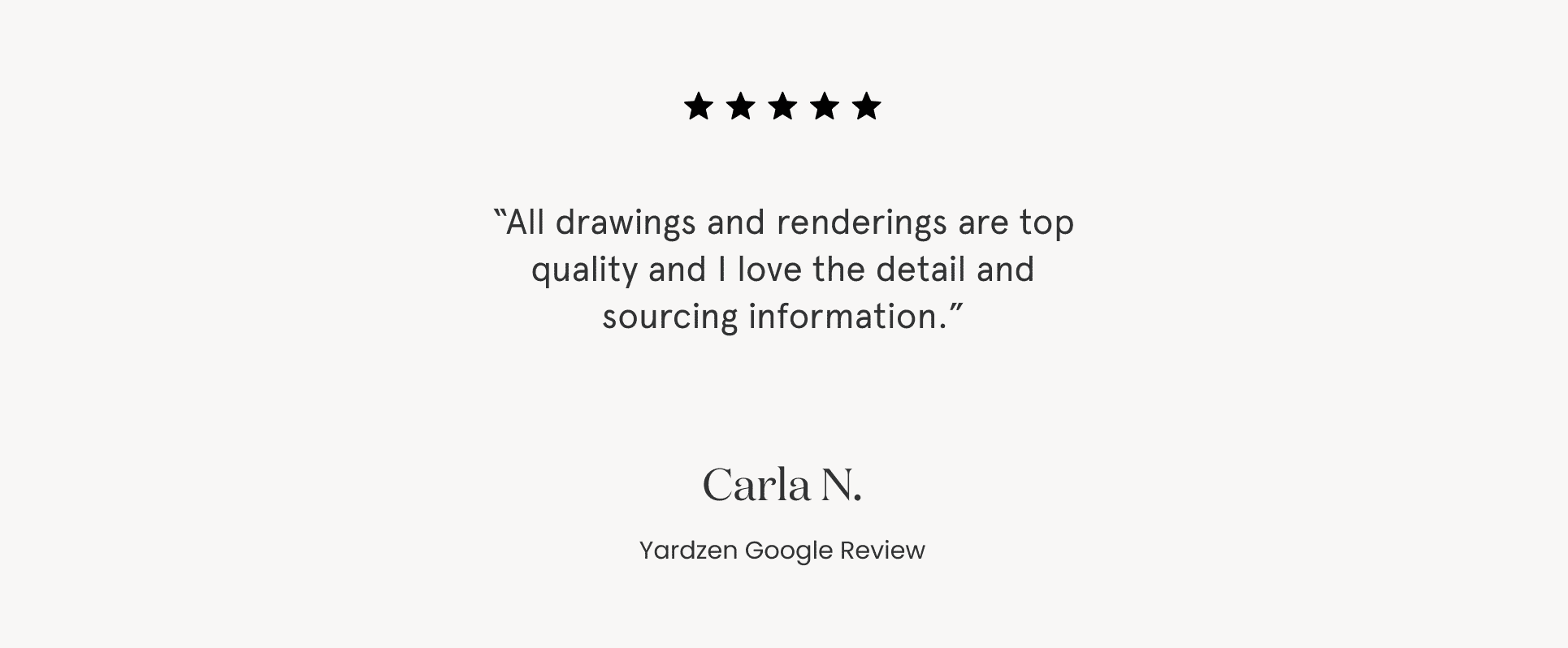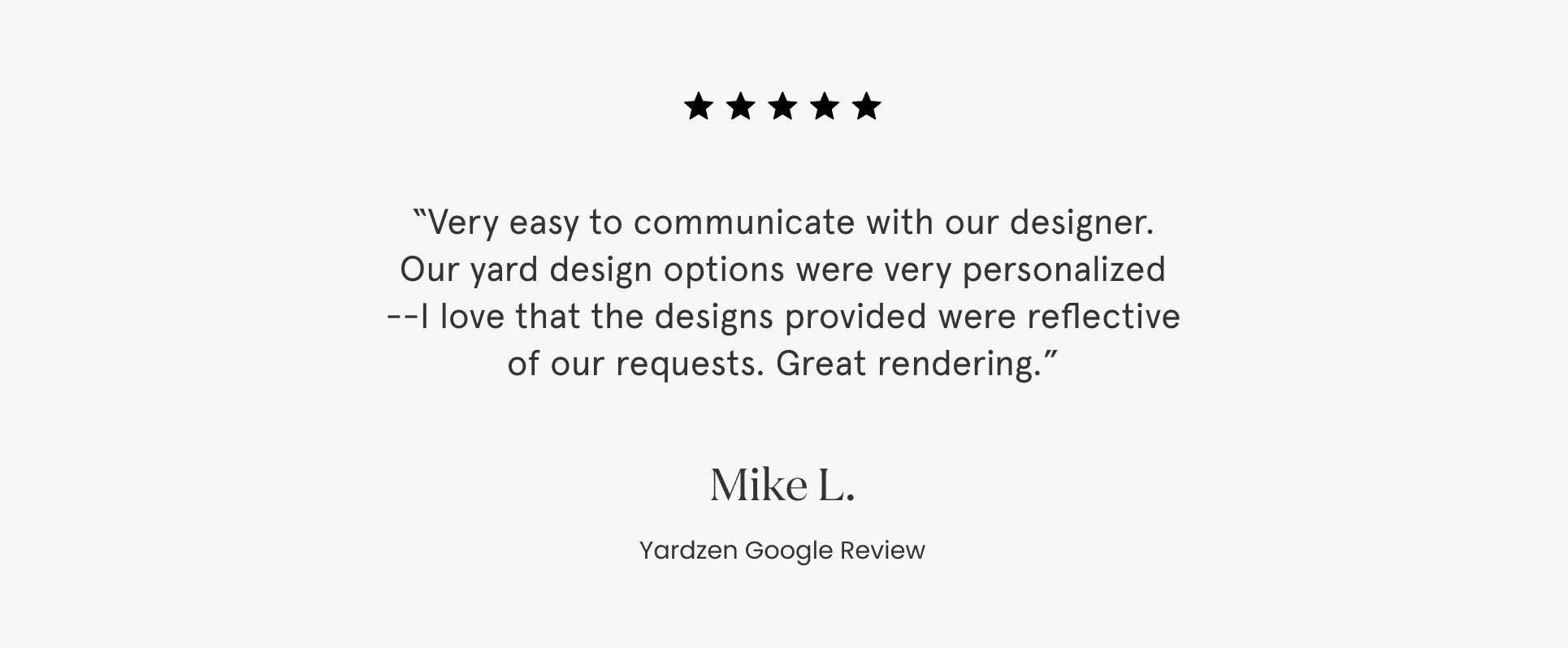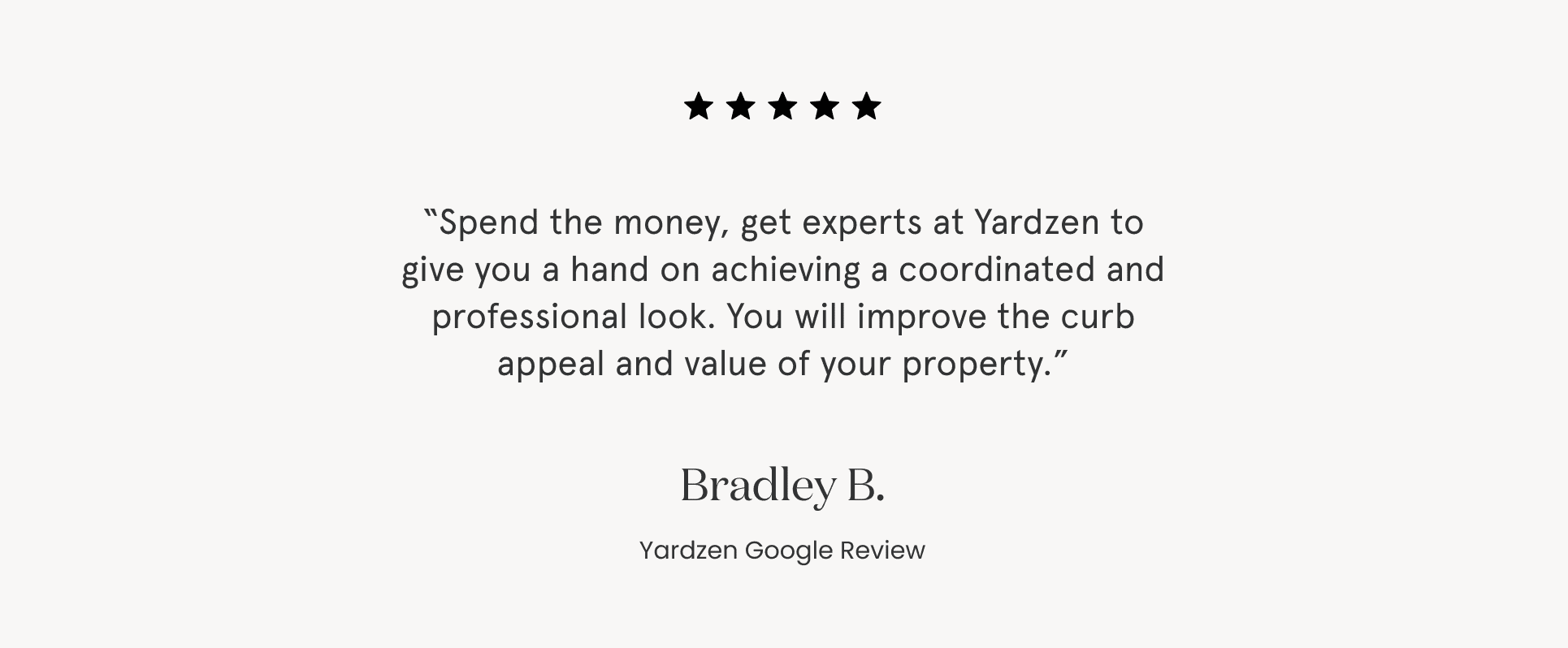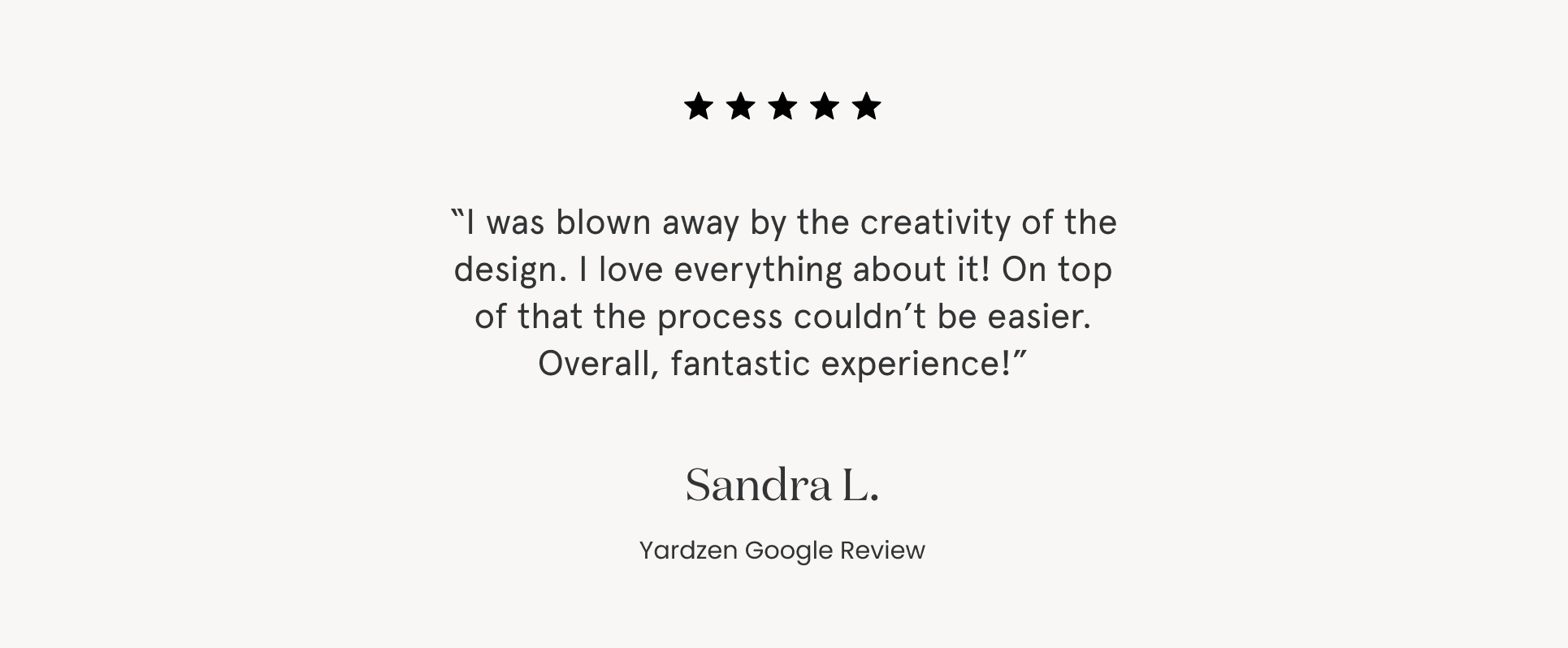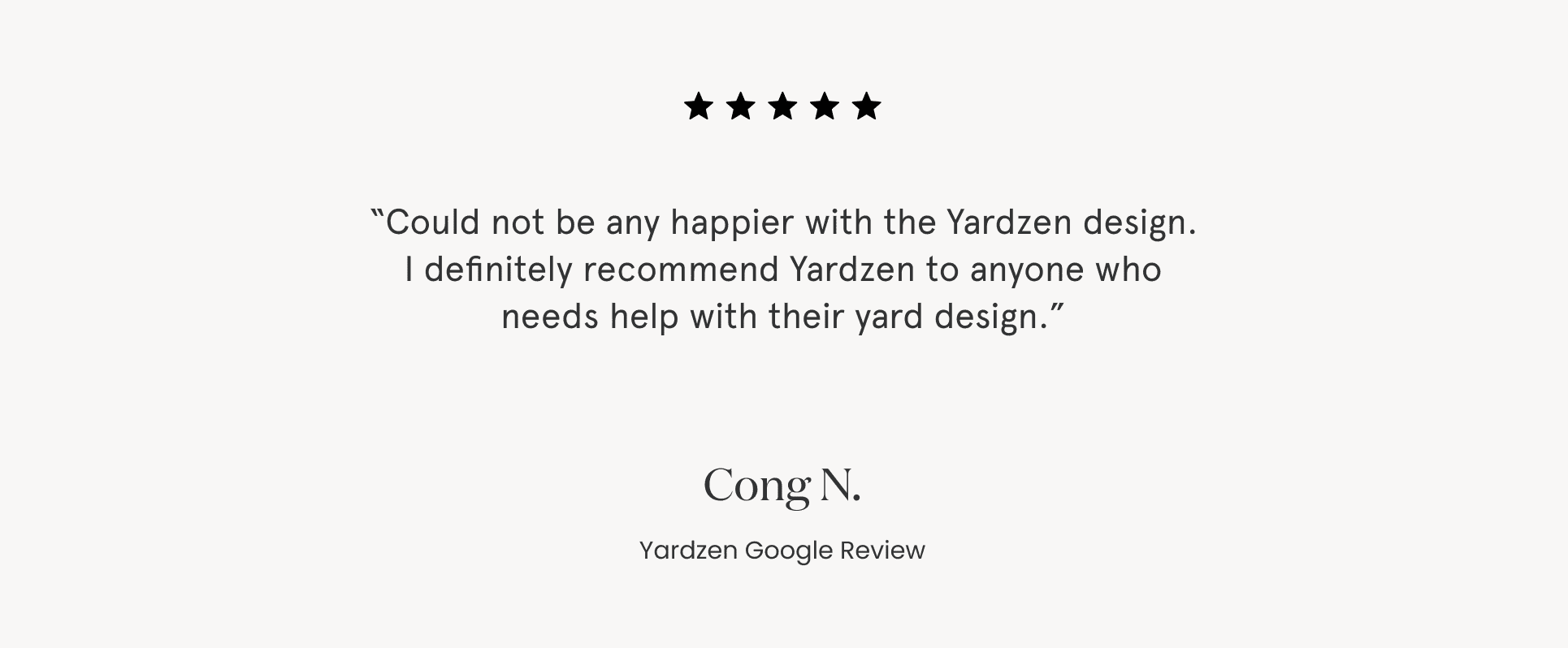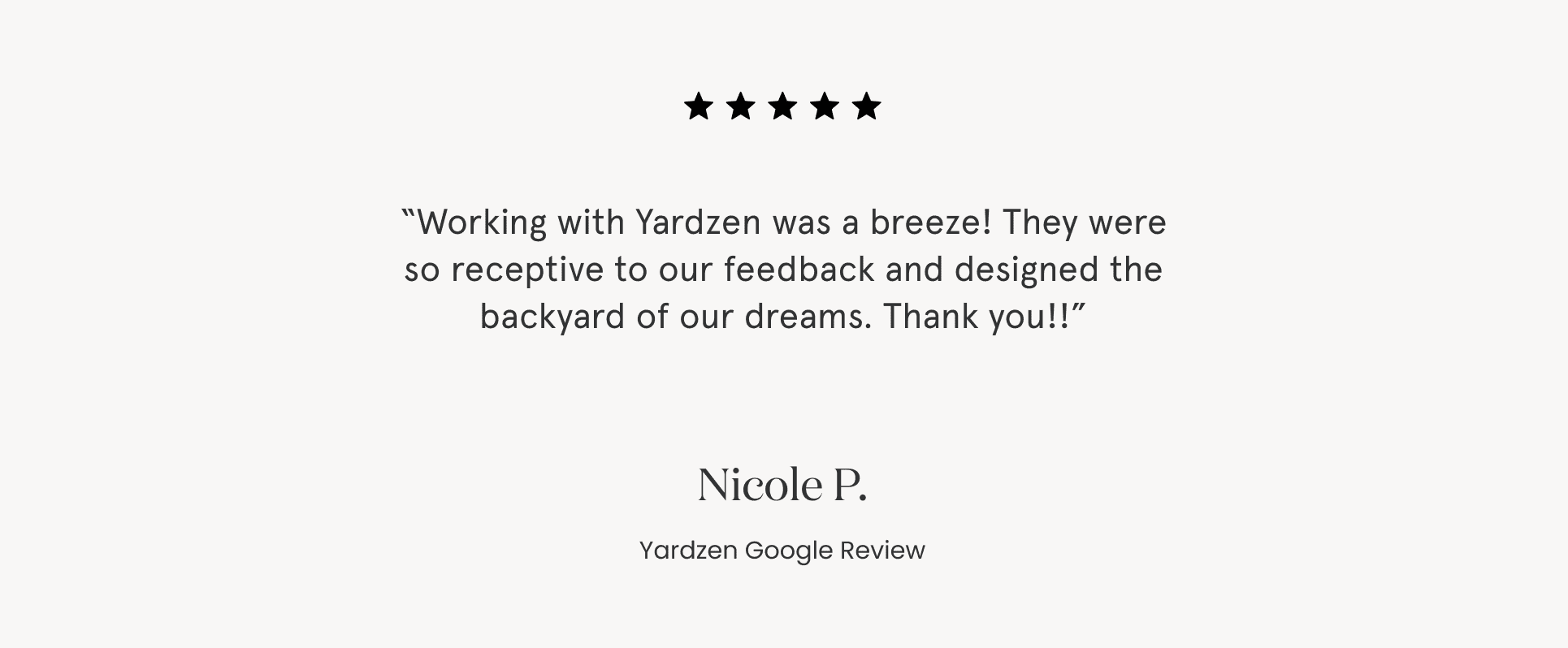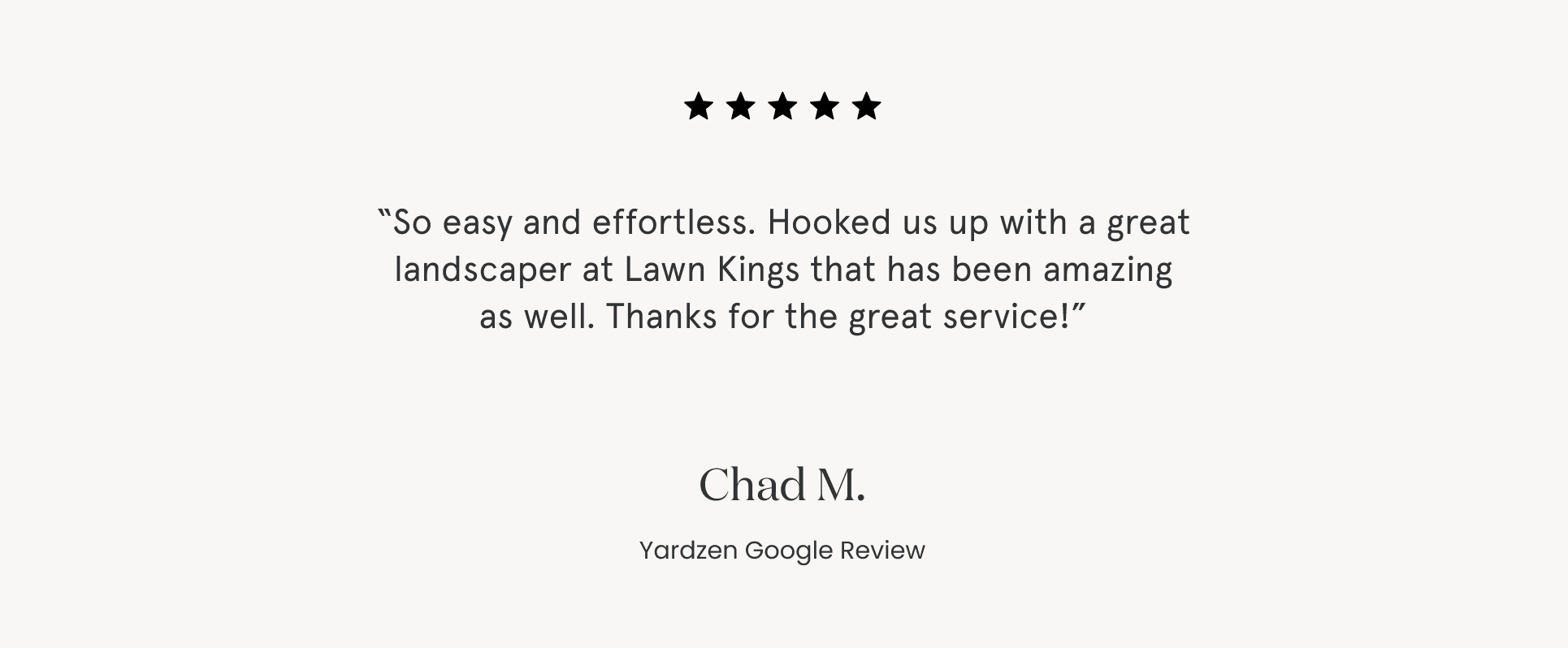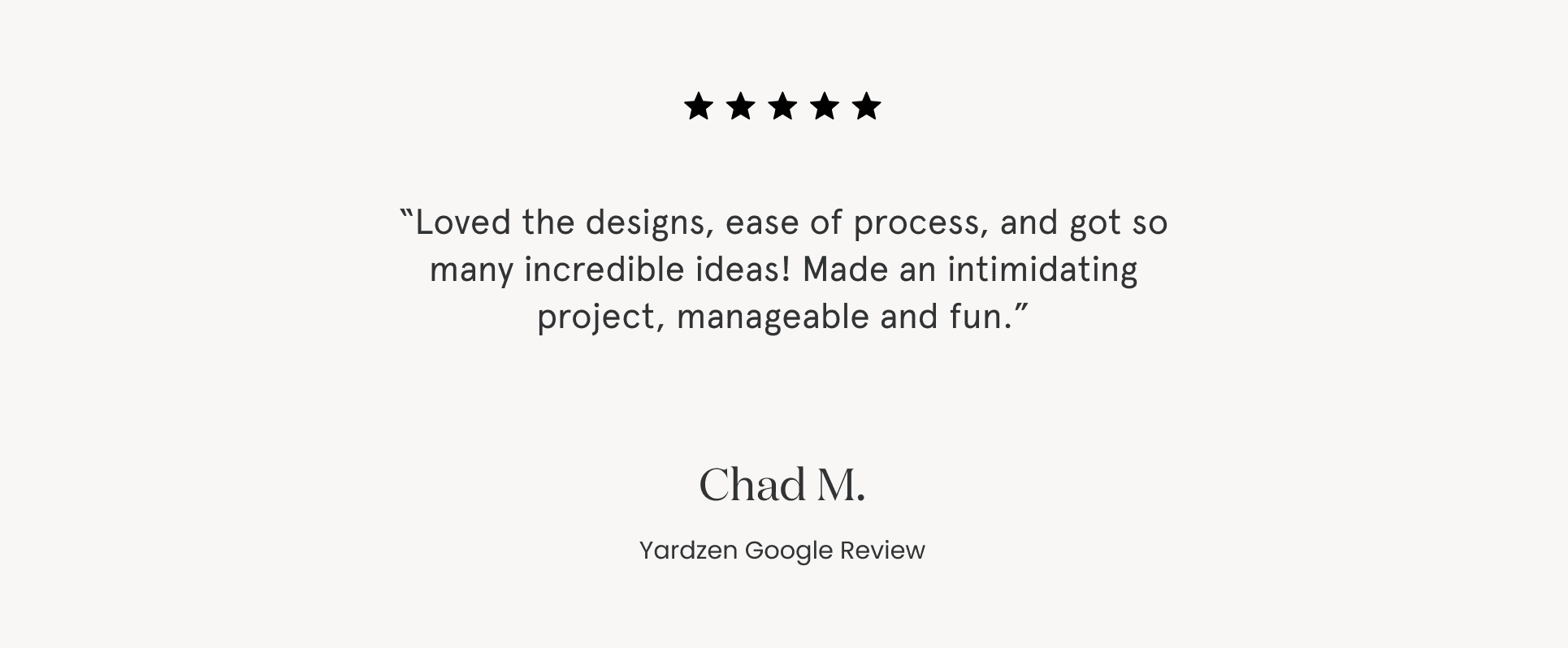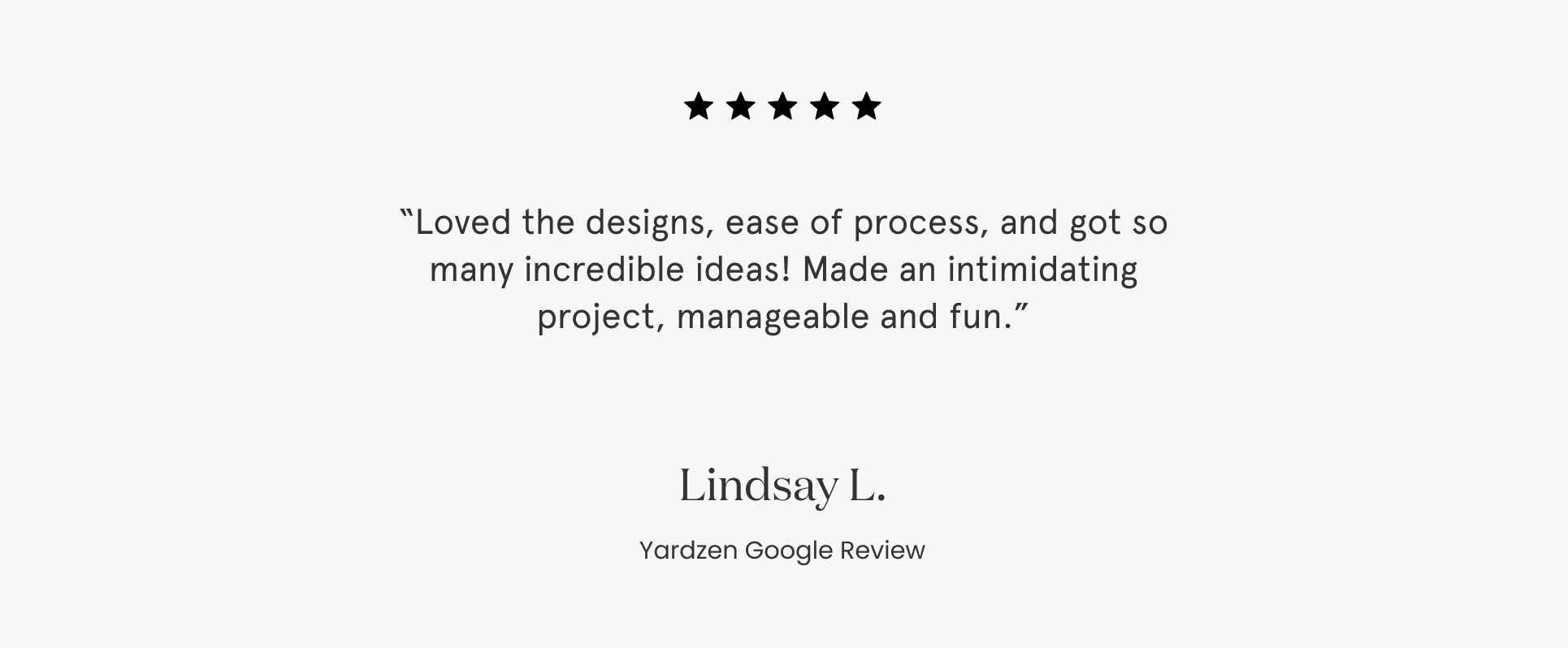 TACOMA LANDSCAPING FAQS
What are popular design styles in Tacoma?
Landscape designs in Tacoma often lean toward iconic 20th century American features: front lawns, hedges, border planting. With lots of historic housing throughout the city, including numerous craftsmen homes, a landscape that nods to the past can feel appropriate.
As with other northwestern cities, plantings commonly feature species native to the region . Conifers in particular – both full-size trees and dwarf cultivars – are commonly included to express the distinct identity of the northwestern landscape.
What are some favorite plant species in Tacoma?
Of the many wonderful natives available for use in landscape designs, here are a few outstanding options:
→ Salal
→ Amelanchier alnifolia
For those looking to branch beyond the local, here are some tried-and-true introduced species that perform well in Seattle:
→ Japanese maple
→ Pieris japonica
→ Heuchera cultivars
And for those looking to include a nod to the regional conifers but lacking the space for a full-size tree, there is a wide range of dwarf conifers available, including cultivars of cypress, arborvitae, and spruce.
What factors do I need to pay attention to with Tacoma landscapes?
The damp climate makes drainage a factor that Tacoma landscapes must accommodate. Cover slopes with planting to control erosion and stabilize soil. Minimizing erosion will protect local waterways and help capture pollutants on site.
Frequent rain also raises maintenance challenges. Stormwater management techniques – namely, using impermeable surfaces to channel and capture runoff in designated areas – can recharge groundwater while minimizing the mess that unchecked stormwater can create.
When should I get started on my landscape project?
Now! Any time of year is great to begin work on a landscape project.
Utilizing the winter to work through the design phase sets you up to get on contractors' books early in the build season, so you can have your design installed and ready to enjoy in time for summer.
SMALL BACKYARD IN TACOMA
Locals know that there is nothing like those long, warm, summer nights in Seattle, and this small backyard sets the scene for one of those magical evenings. Learn more about the pricing for this backyard in our Guide to Landscaping Costs.
EXPLORE PACKAGES
"Highly suggest Yardzen. The online process made everything super easy and efficient. Thank you to the entire Yardzen team."
Shannon M., Yardzen client
Yardzen creates local landscape designs in and around Tacoma:
Artondale, Buckley, Carbonado, DuPont, Eatonville, Edgewood, Elk Plain, Fife, Fircrest, Fox Island, Frederickson, Gig Harbor, Lakewood, Milton, Orting, Parkland, Prairie Ridge, Puyallup, Roy, Ruston, South Hill, Spanaway, Steilacoom, Sumner, Place, Waller, and Wilkeson.
Explore other Washington landscape designs by Yardzen