Landscape design & build for Stamford
Yardzen designs everywhere in the U.S. and the Stamford area is one of our favorites. Nestled along Connecticut's coveted southern shoreline, Stamford balances a bustling urban core against spacious, verdant neighborhoods.
EXPLORE DESIGN PACKAGES
Style
Homes tend toward traditional architectural styles, and landscapes follow suit – if you're looking for large lawns, hedges, foundation planting, and orderly rows of flowers and shrubs, you'll find plenty in Stamford.
Climate
You'll also find plenty of green. The humid climate and long growing season are a boon to plants, provided they can tolerate the swing from summer heat to winter chill. Large trees – maples, hemlocks, birches, and oaks – offer grandeur, shade, and gorgeous fall color throughout the city.
Design & Build
Whatever your landscape vision may be, Yardzen is ready to make it a reality, working with you to craft a landscape design that achieves the look, feel, and function you are dreaming of, then connecting you with a vetted contractor from Yardzen's Pro Network to get your design built.
TRUSTED BY THE EXPERTS


STAMFORD, CONNECTICUT DESIGN GALLERY
POPULAR AMENITIES IN STAMFORD YARDS
Simple and thorough online process
Take a style quiz, share videos and photos of your existing outdoor space, and learn about the costs in our Yard Builder™ tool. Our design team will help you at every step of the process.
GET STARTED >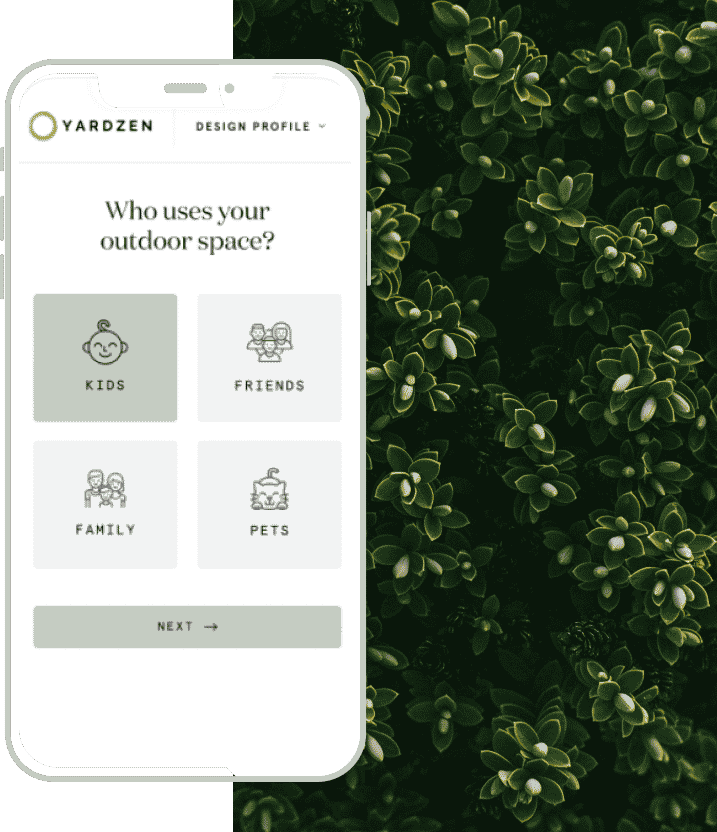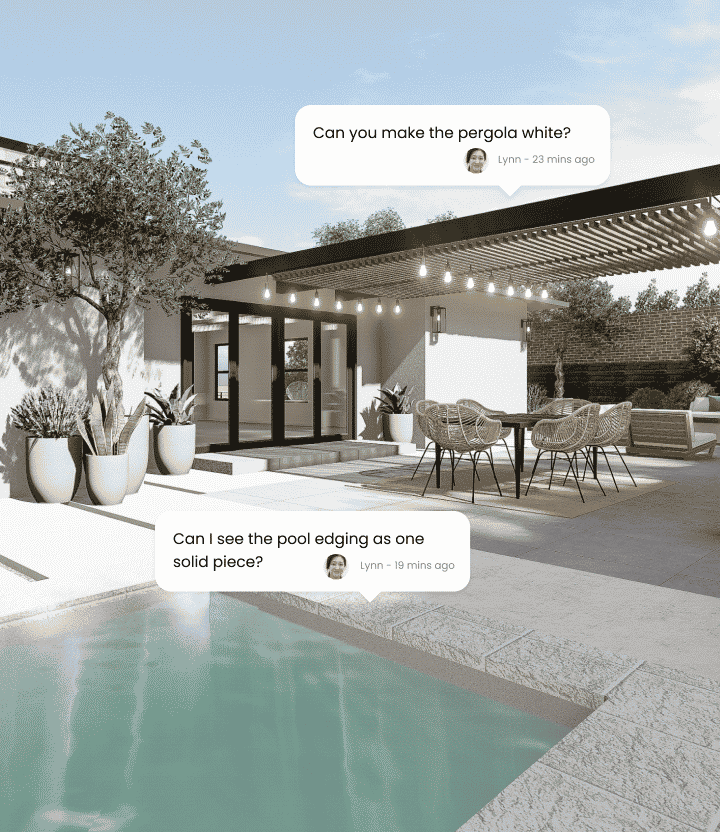 The easiest path to a final design you'll love
Review your first design in our online Feedback Studio. You'll be able to share feedback before we start incorporating your changes. A live design review call is also available to help get your project ready for installation.
GET STARTED >
Built by someone you (and Yardzen) trusts
We'll translate your 3D design concepts into a detailed CAD plan that's ready to install. Next, we'll connect you to a vetted, Stamford area landscape contractor who can bring your dream yard to life.
GET STARTED >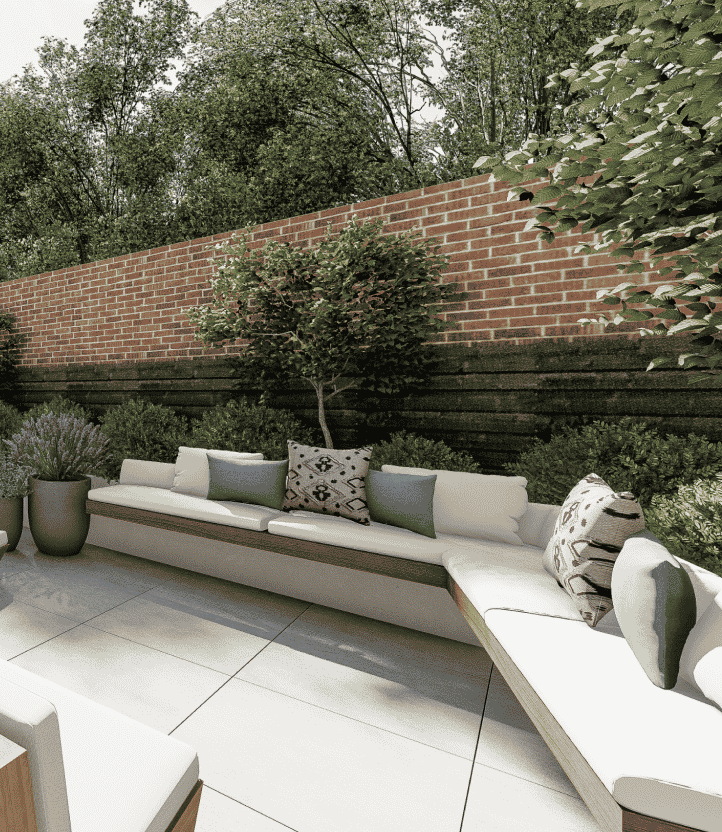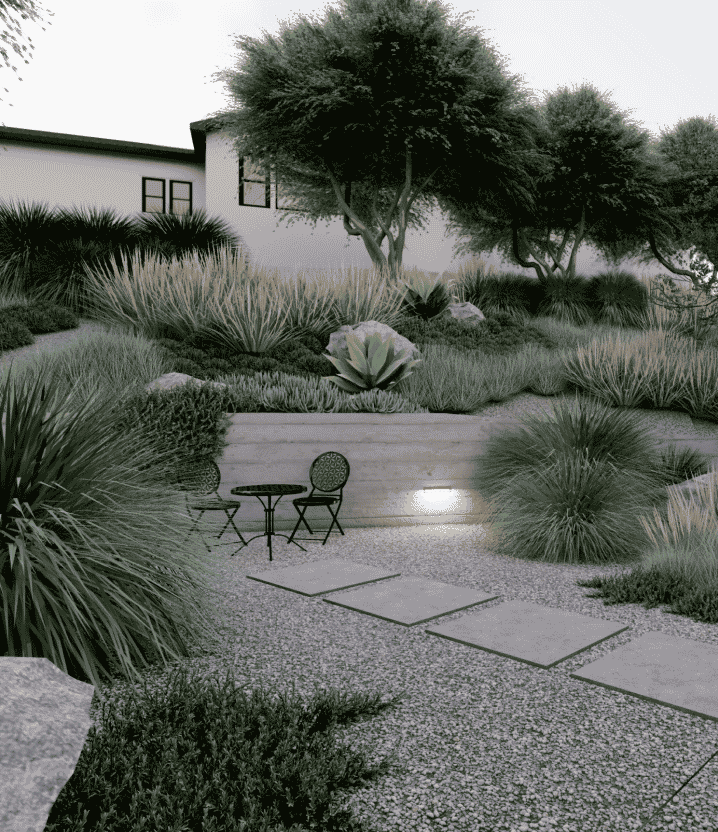 Custom designs for your unique outdoor space
We've built a database of plants, trees, and groundcovers that match to Stamford's planting zones, sun/shade/water requirements, aesthetic, and essential features like native plants. Using satellite and aerial imagery, coupled with your photo, video, and factoring in your details, we can create the outdoor space of your dreams.
GET STARTED >
WHICH YARDZEN PACKAGE IS RIGHT FOR YOU?
Take our YardBuilder quiz to find out.
GET STARTED

1. Tell us about your unique outdoor space

2. Answer a few questions about your dream yard

3. Get a personalized design package recommendation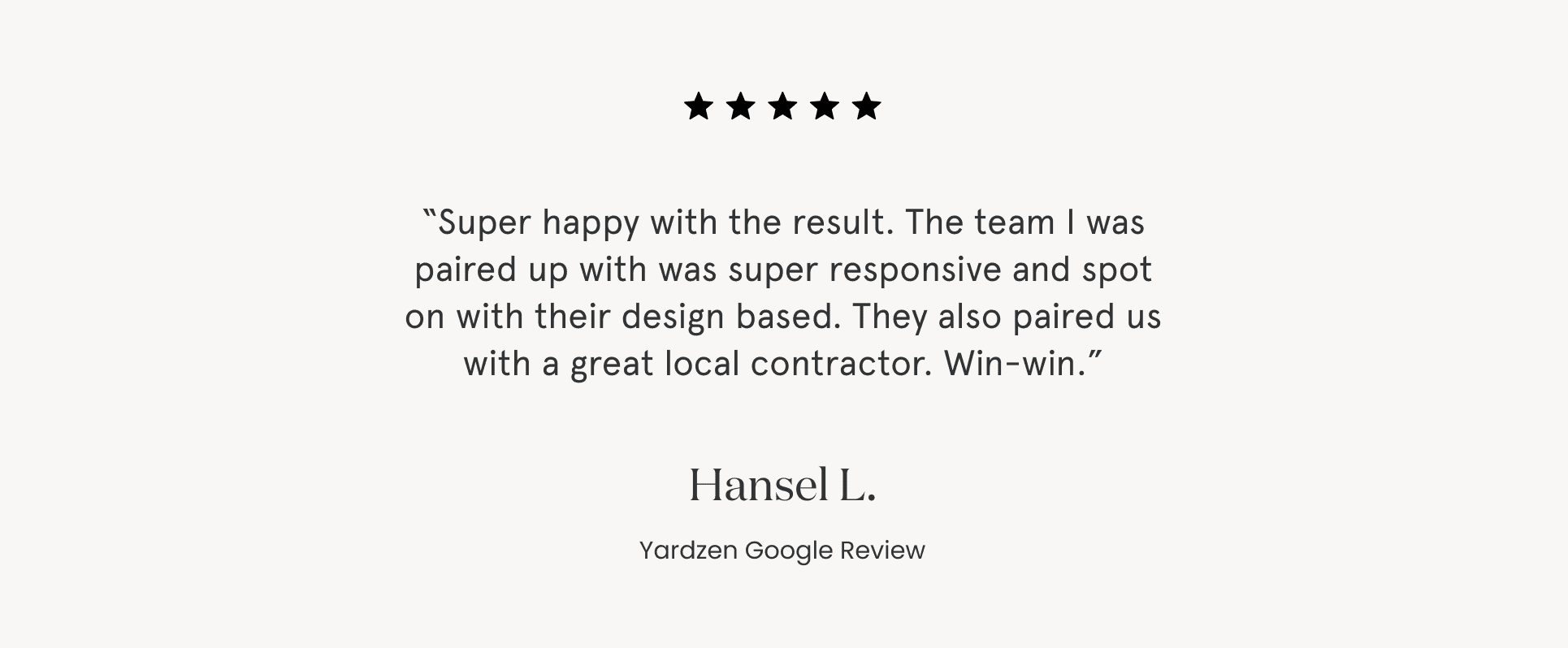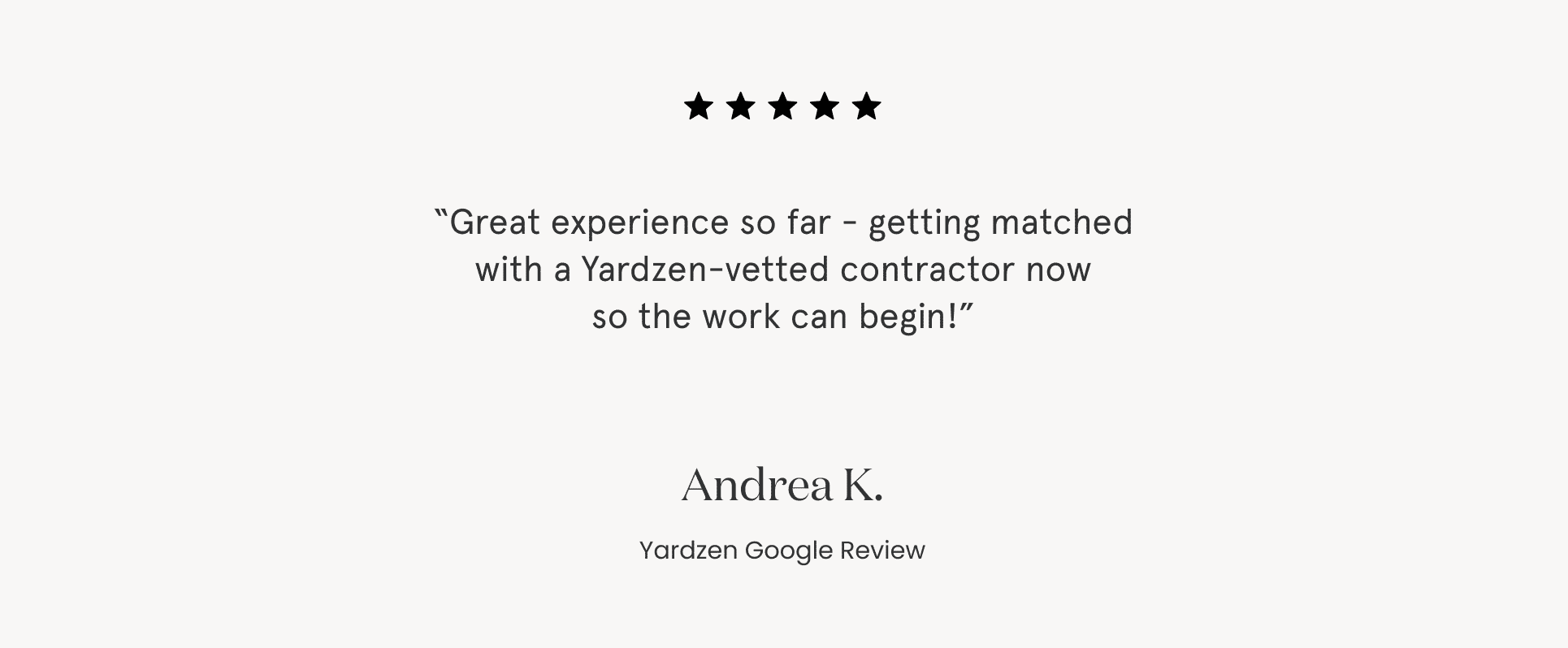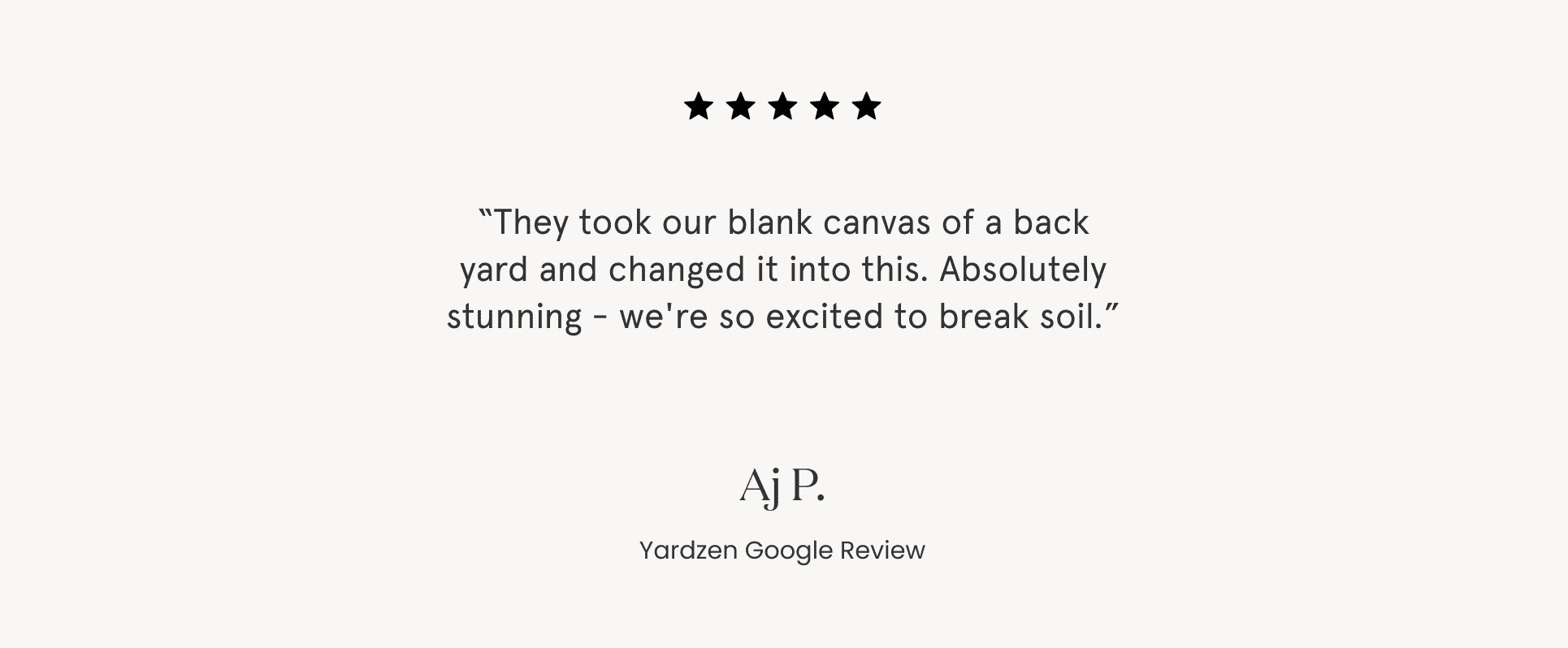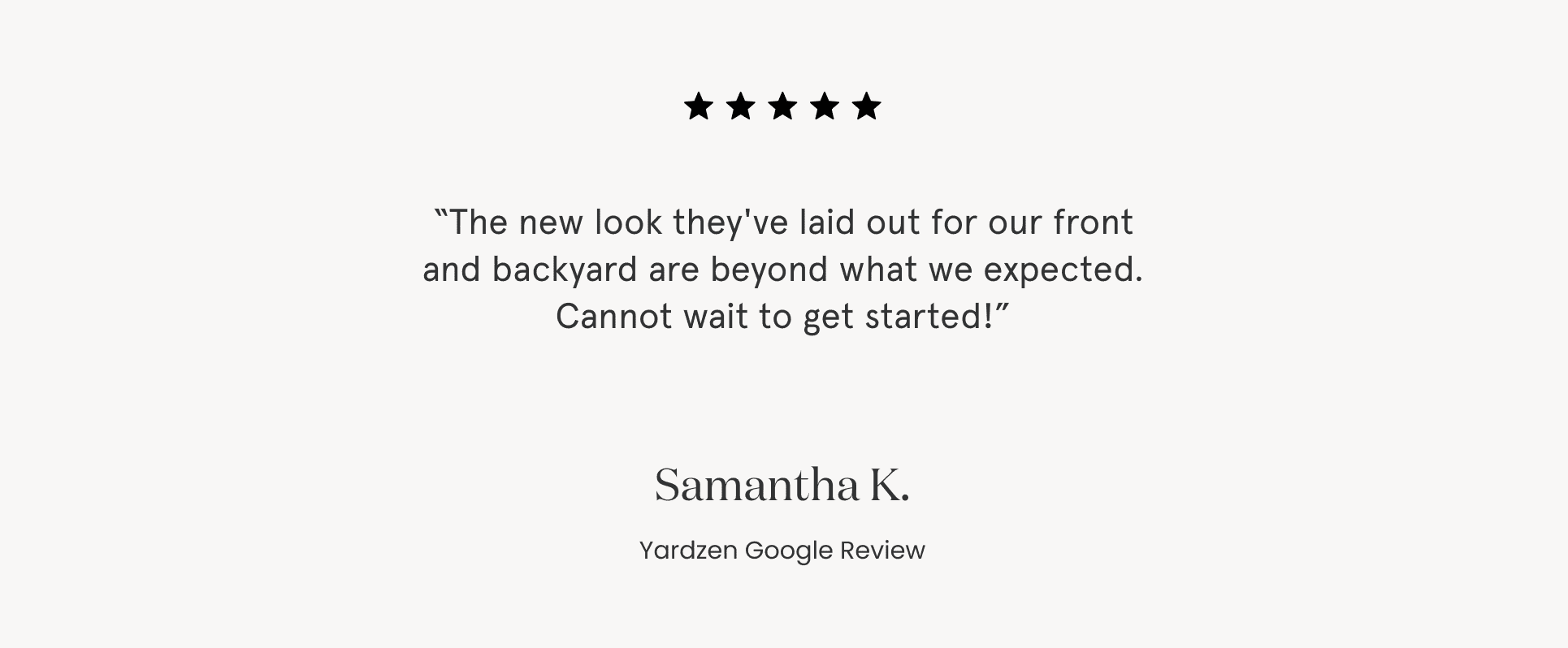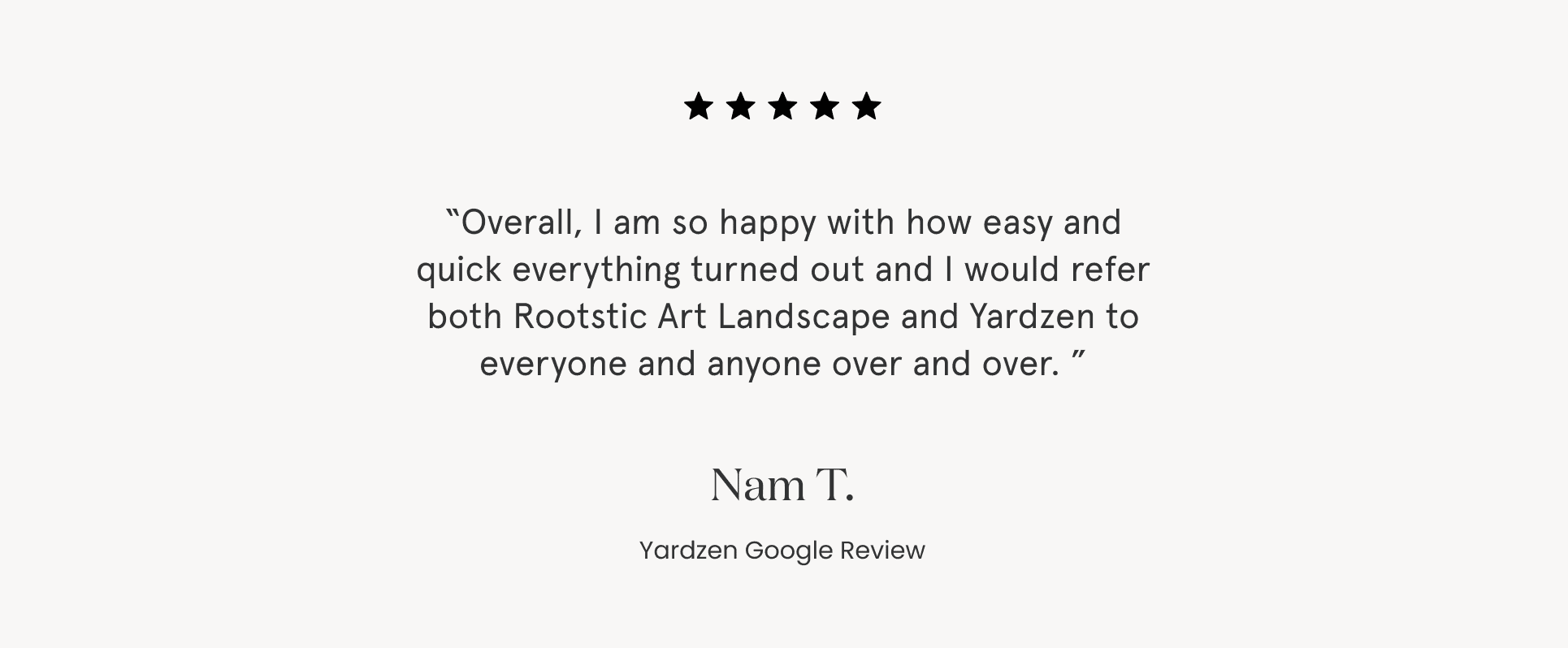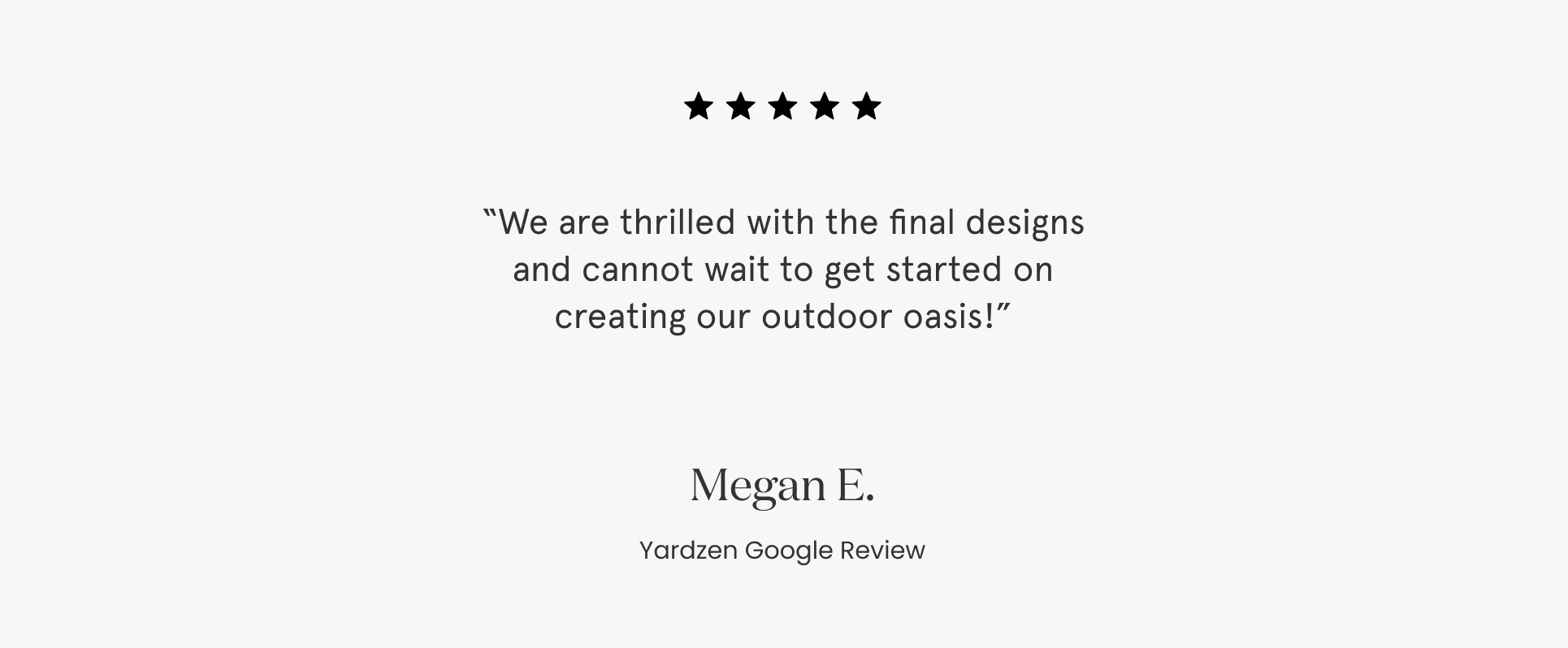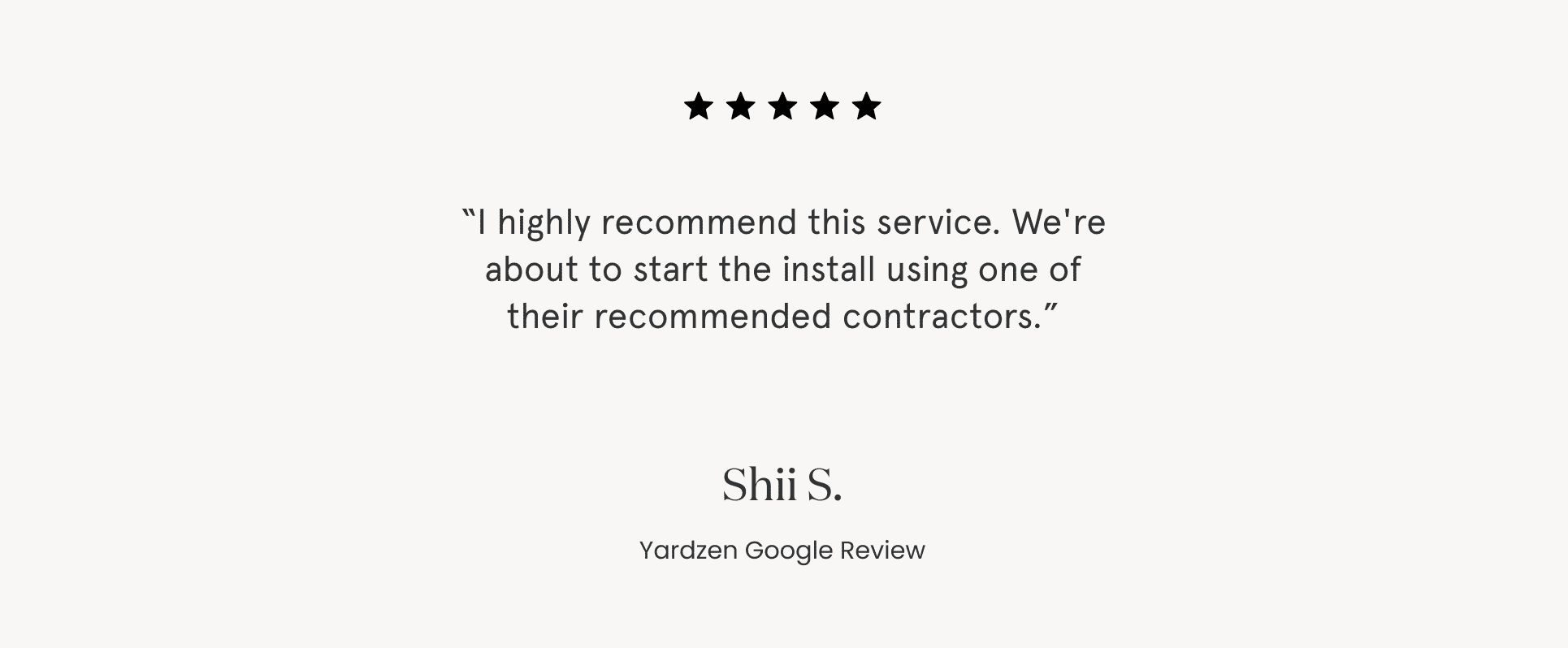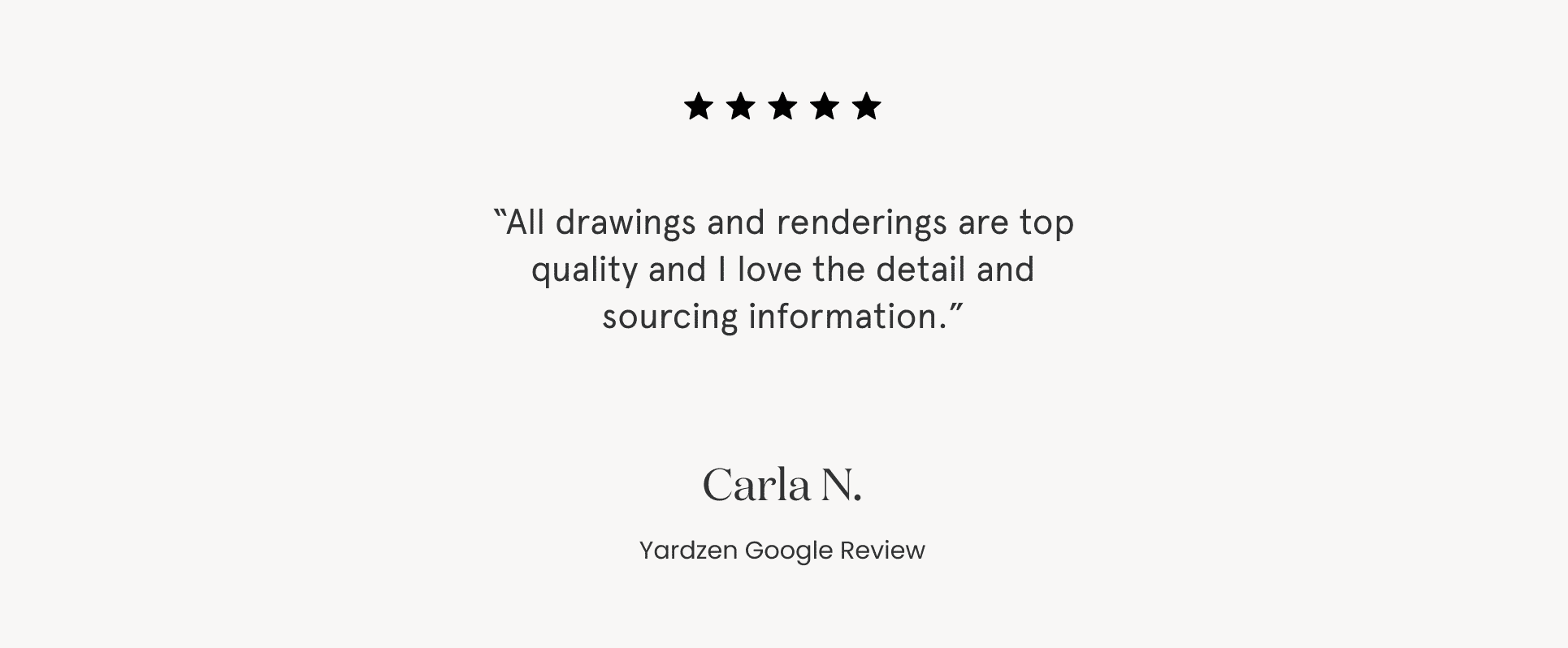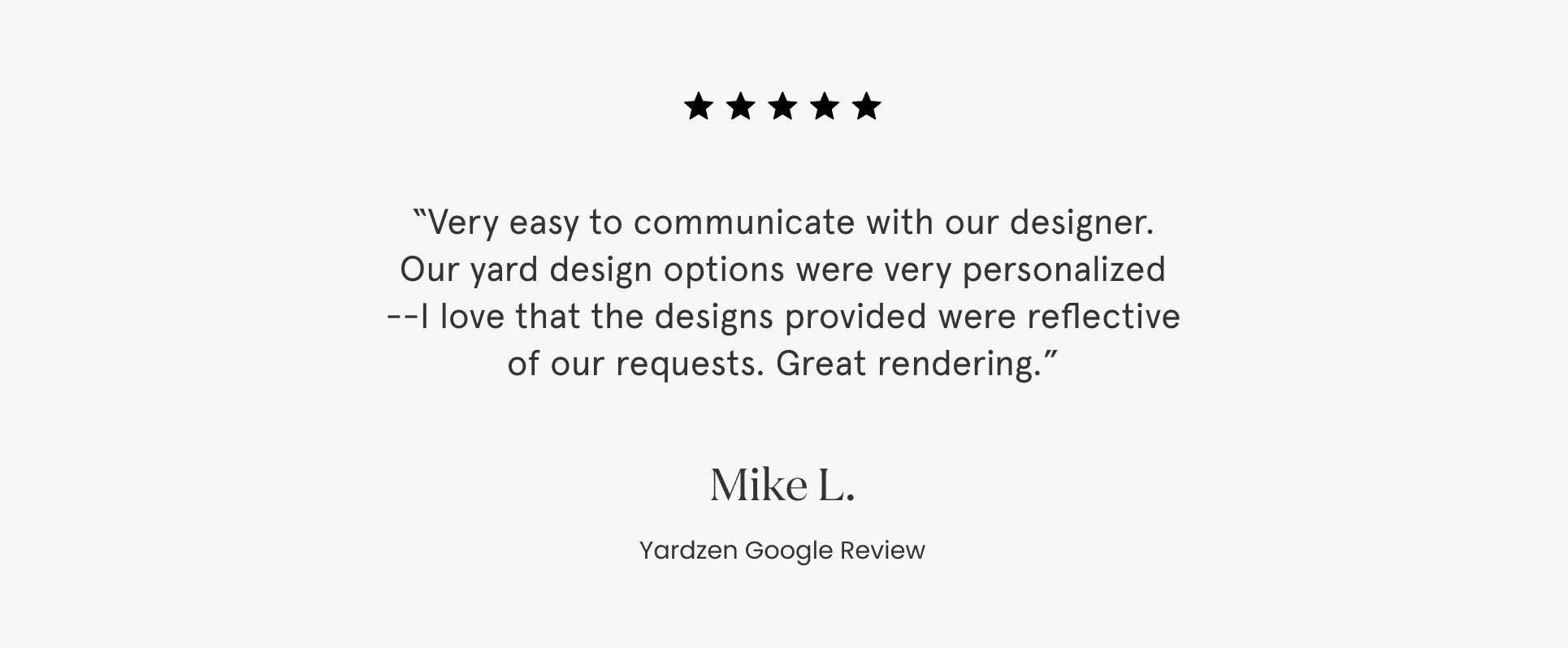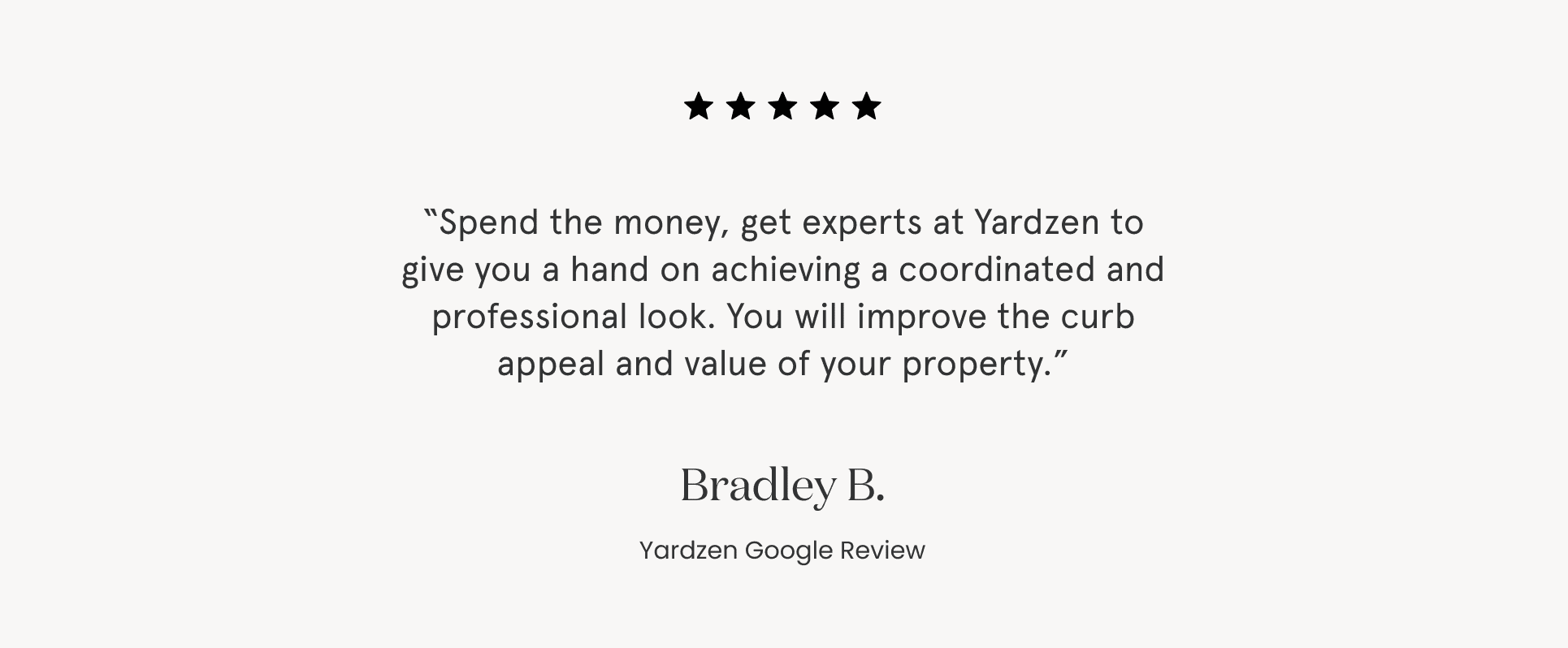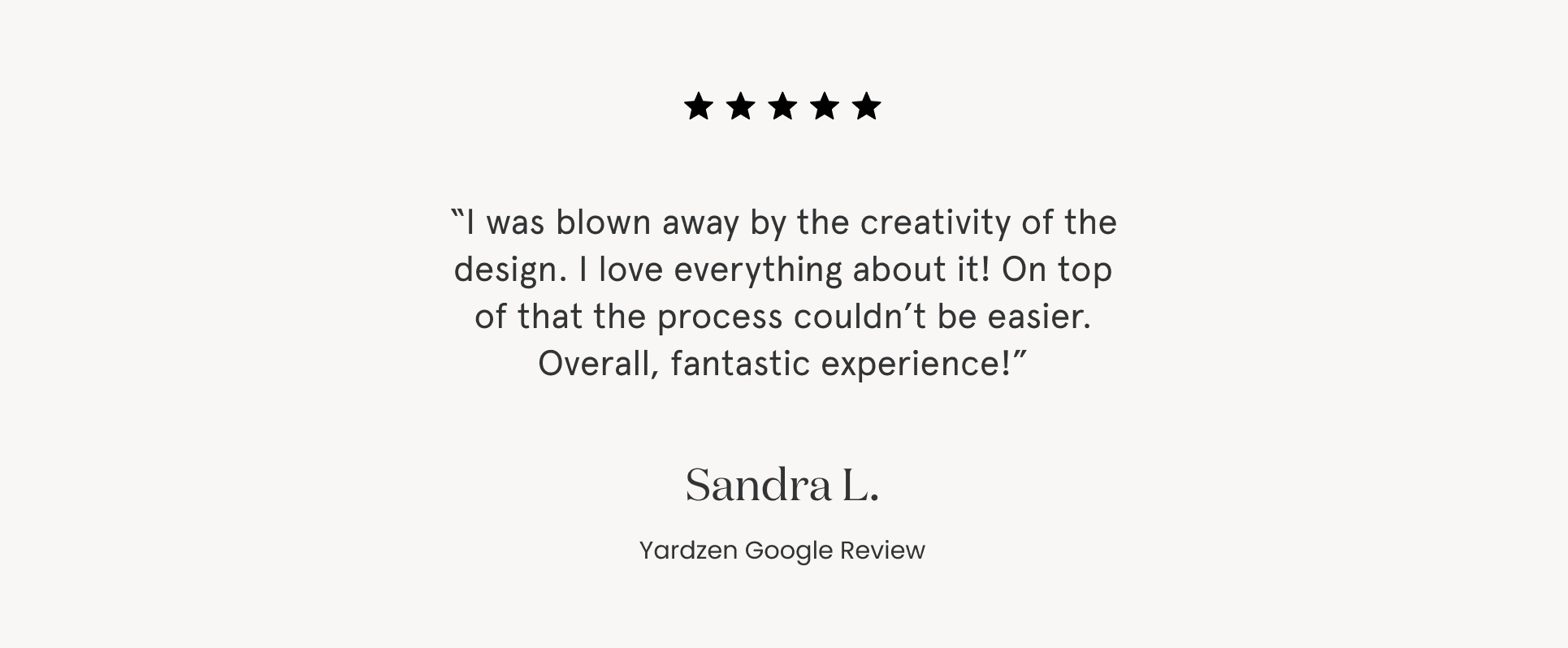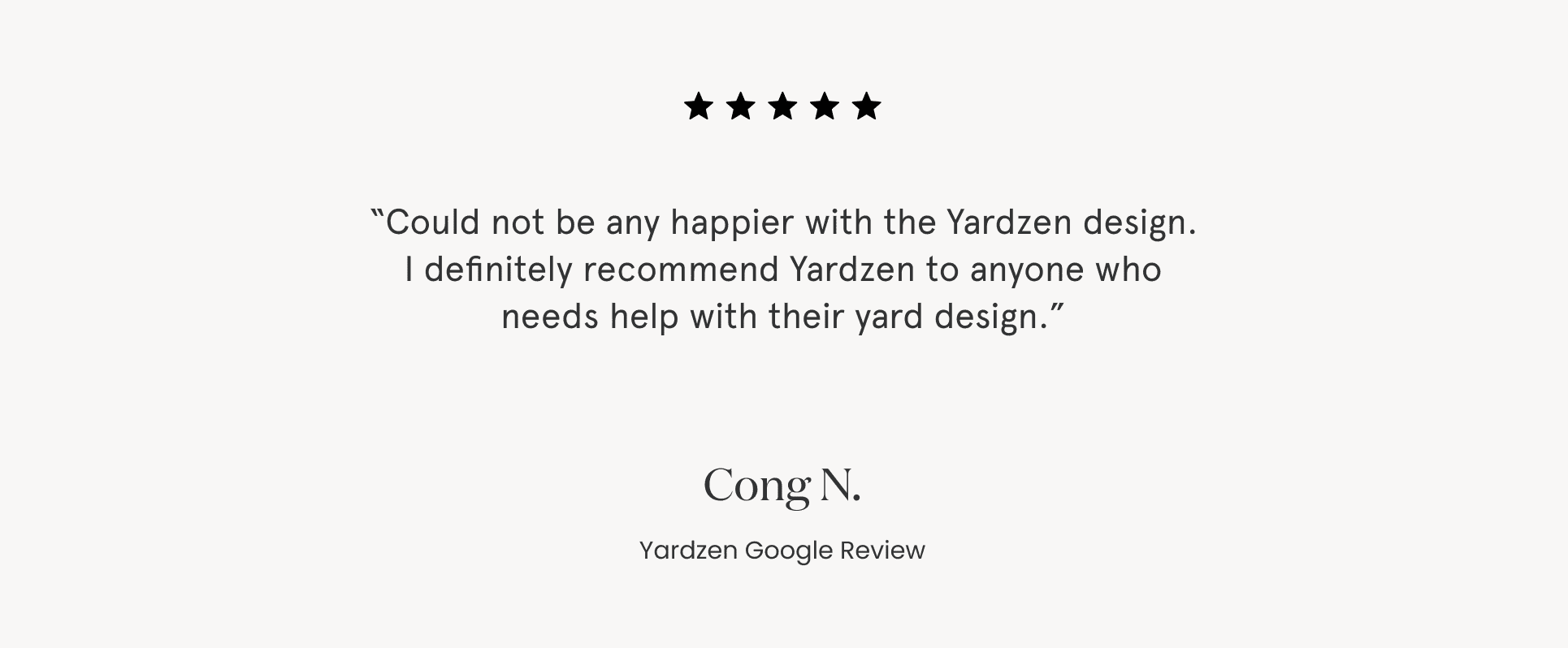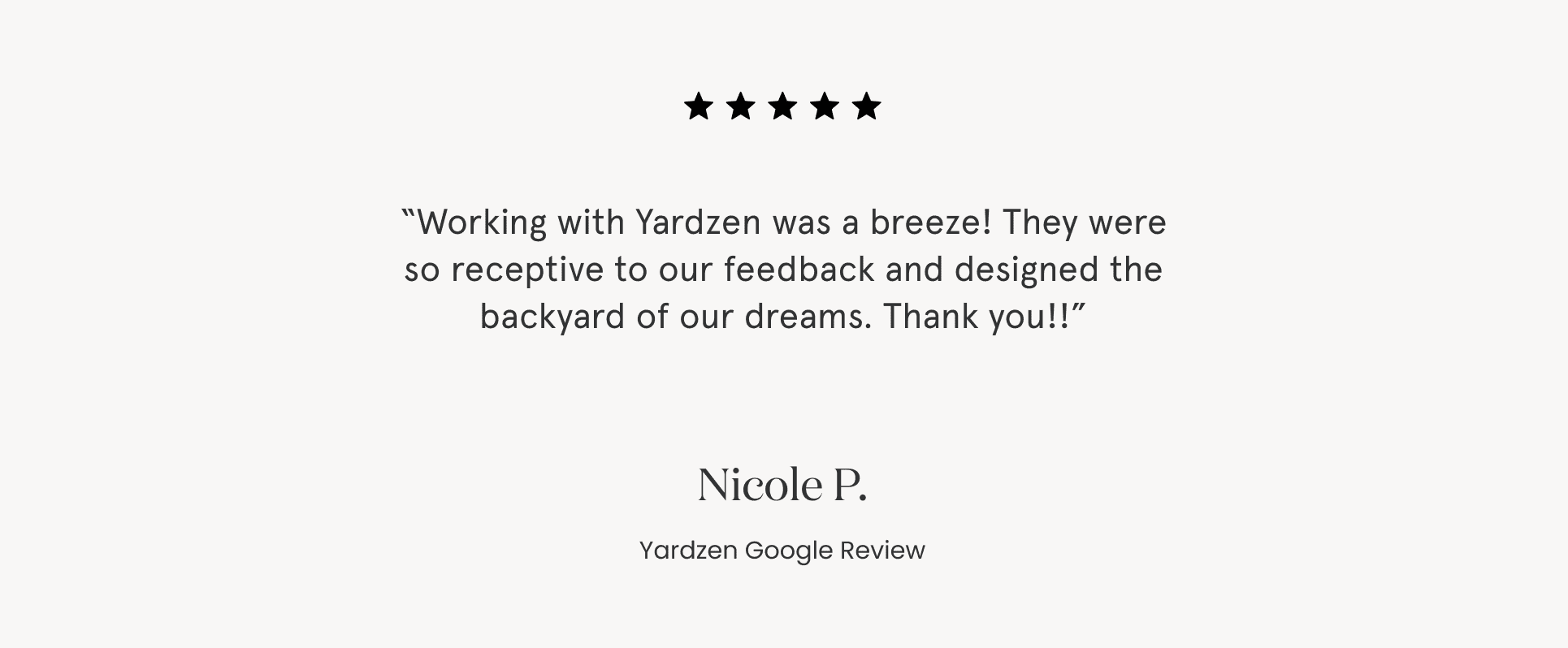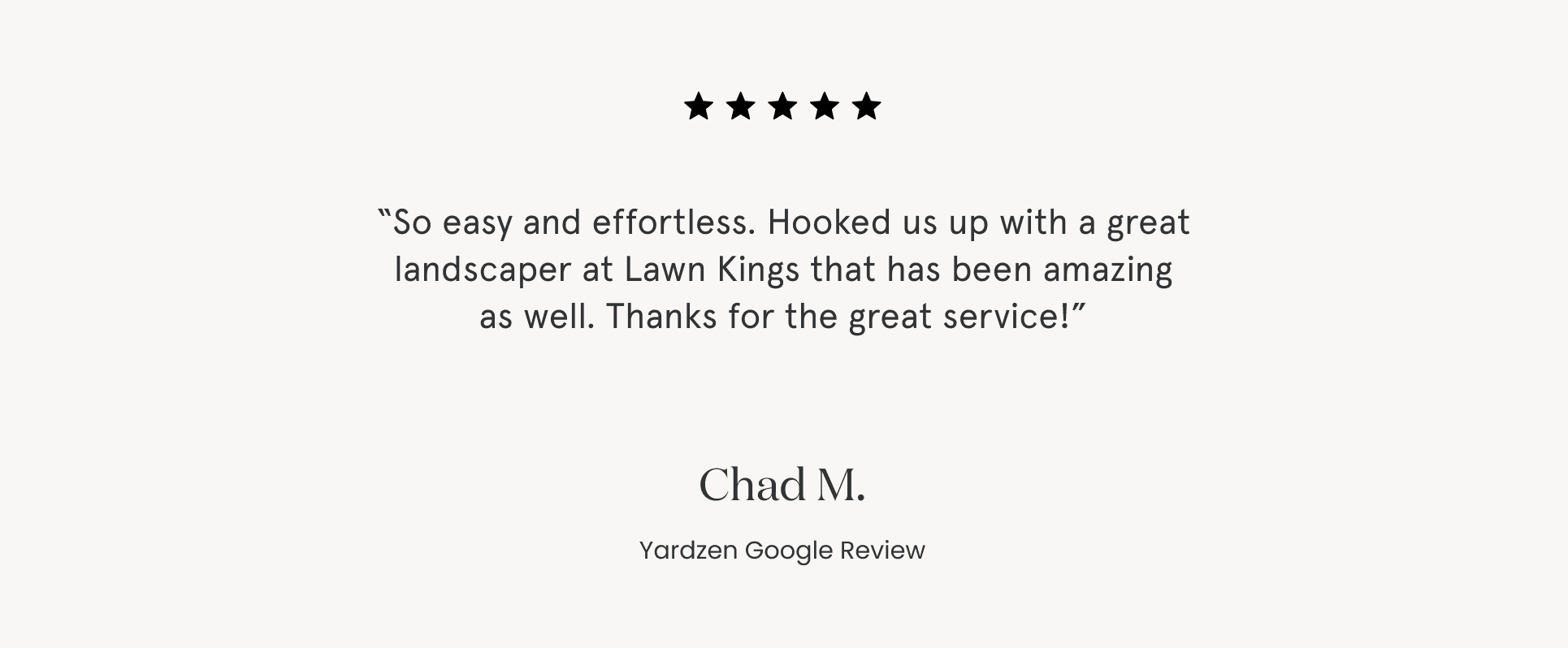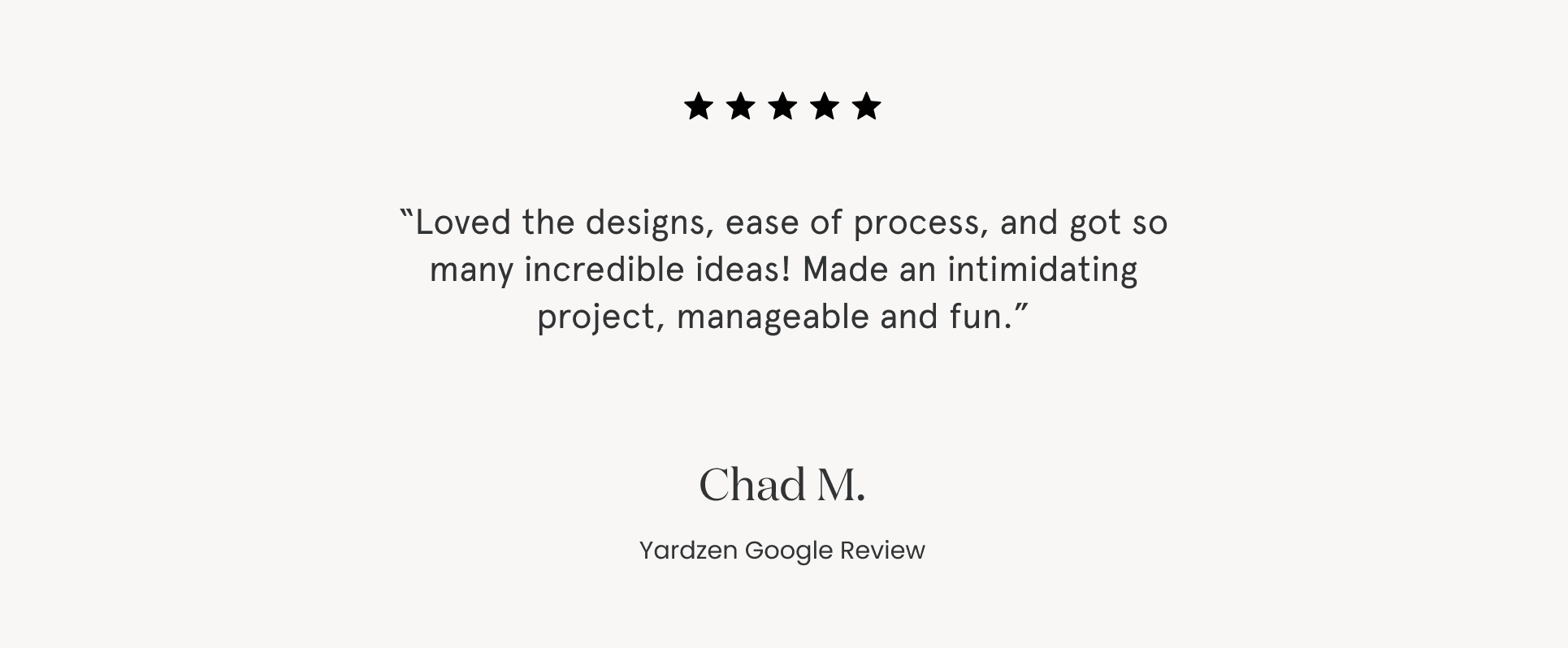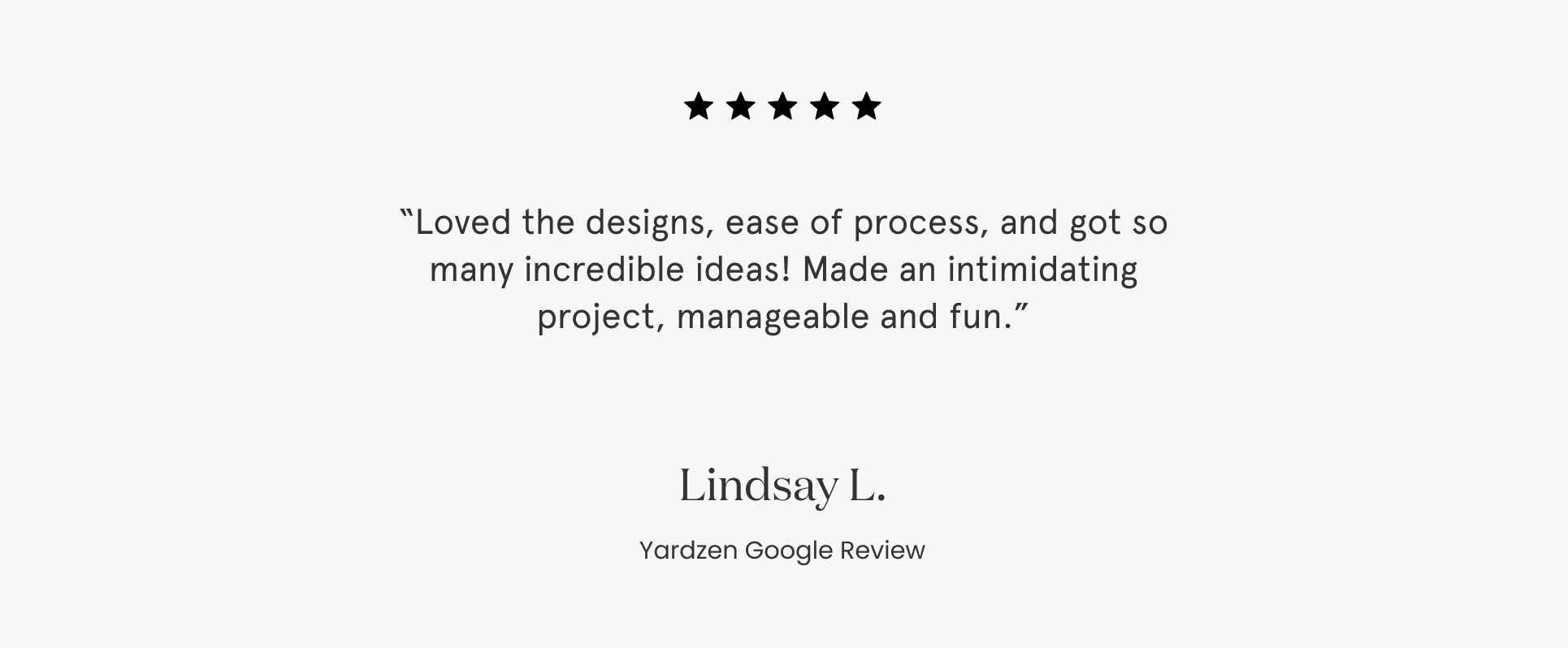 STAMFORD LANDSCAPING FAQS
What are popular design styles in Stamford?
Following the English Colonial style, landscapes commonly feature large lawns, with ornamental planting composed of hedges, floral rows, and shrubby accents concentrating design around house perimeters.
Large trees grow well in Stamford, and make for great focal points.
Hardscapes skew traditional as well, predominantly featuring brick, stone, and cobble pavers.
What are some favorite plant species in Stamford?
Boxwoods and hollies are immensely popular shrubs that can achieve the coveted hedge look. Before you default to boxwood, we recommend giving the native Ilex glabra a try.
Perennial flowers are, in general, quite popular, and there are many great options to choose from – eastern purple coneflower, blue-stemmed goldenrod, and New England aster are a few native staples, as is the introduced (and immensely popular) daylily. If you are planting daylilies, take care: they're extremely toxic to cats.
What factors do I need to pay attention to with Stamford landscapes?
Plants in Stamford must be hardy enough to tolerate a climate that ranges from hot summers to cold winters. Our advice: start by looking at native species. They are apt to thrive, having evolved within the local climate.
Landscapes must also consider people's climate-tolerance. Summer outdoor spaces should welcome cool breezes from the south while offering shelter from afternoon storms and a long season of sunshine. Outdoor spaces can remain viable later into the year when winter sun is able to heat them – plant deciduous trees to the south and west of seating areas to shade them during summer but allow warming winter sunlight through.
When should I get started on my landscape project?
Now! Any time of year is great to begin work on a landscape project.
Utilizing the winter to work through the design phase sets you up to get on contractors' books early in the build season, so you can have your design installed and ready to enjoy in time for summer.
"Highly suggest Yardzen. The online process made everything super easy and efficient. Thank you to the entire Yardzen team."
Shannon M., Yardzen client
Yardzen creates local landscape designs in and around Stamford:
Bethel, Brookfield, Bridgeport, Cos Cob, Danbury, Darien, Easton, Fairfield, Georgetown, Greenwich, Hawleyville, Monroe, New Canaan, New Fairfield, Newtown, Norwalk, Old Greenwich, Redding, Redding Center, Redding Ridge, Ridgefield, Riverside, Sandy Hook, Shelton, Sherman, Southport, Stratford, Trumbull, Weston, Westport, and Wilton.
Explore other Connecticut landscape designs by Yardzen