Landscape design & build for San Jose
Yardzen designs everywhere in the U.S. and the San Jose area is one of our favorites. San Jose: third most populous city in California, hub of the tech sector, epicenter of the South Bay.
EXPLORE DESIGN PACKAGES
Climate
Nestled in the center of the Santa Clara Valley and ringed with rolling hills, San Jose enjoys a pleasant Mediterranean climate of hot, dry summers and mild winters. The Bay brushes its northern border, while the Pacific Ocean lies just a short (and rather intimidating) drive over the adjacent Santa Cruz Mountains.
Design & Build
Whatever your landscape vision may be, Yardzen is ready to make it a reality, working with you to craft a landscape design that achieves the look, feel, and function you are dreaming of, then connecting you with a vetted contractor from Yardzen's Pro Network to get your design built.
TRUSTED BY THE EXPERTS


SAN JOSE, CALIFORNIA DESIGN GALLERY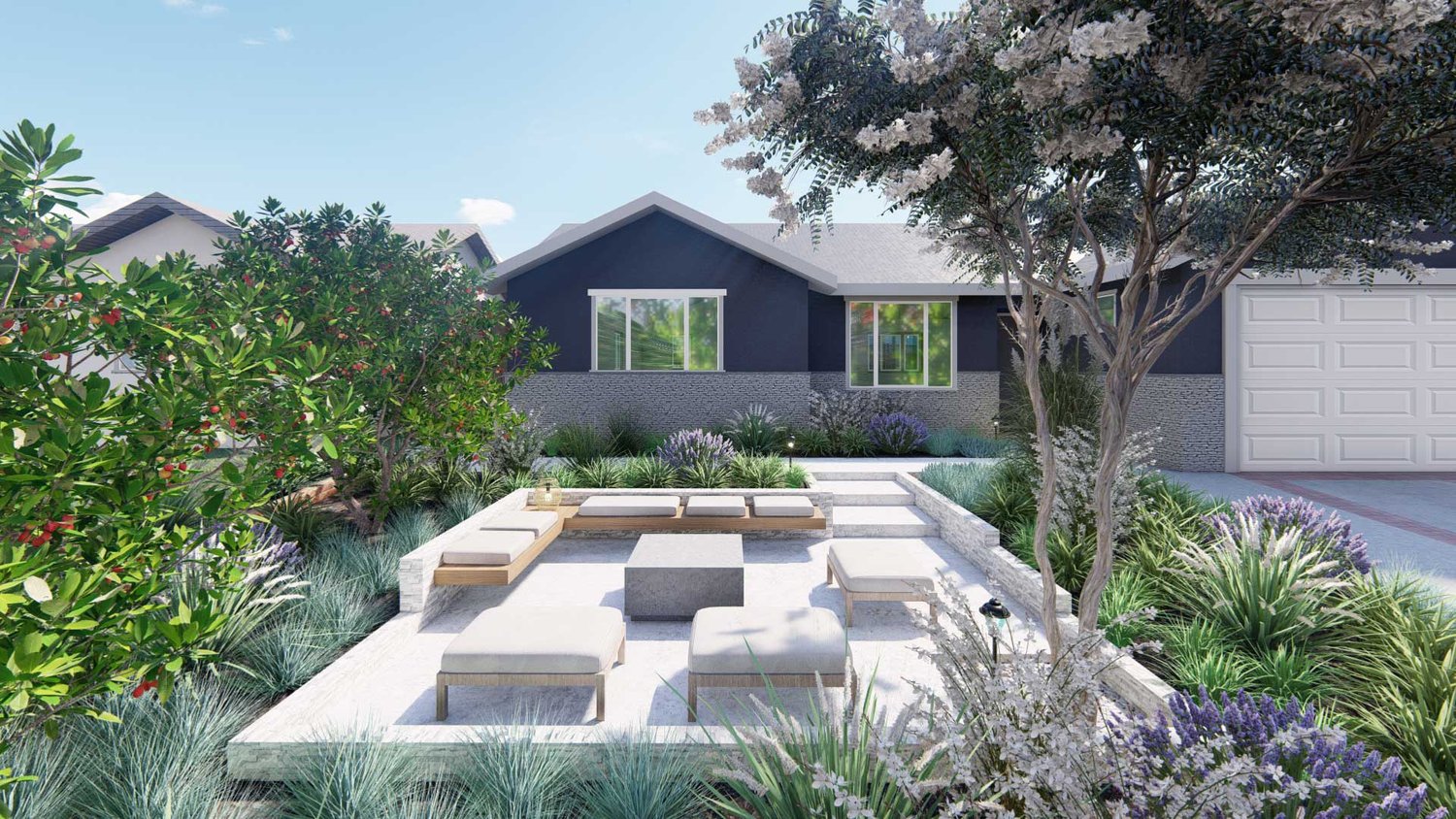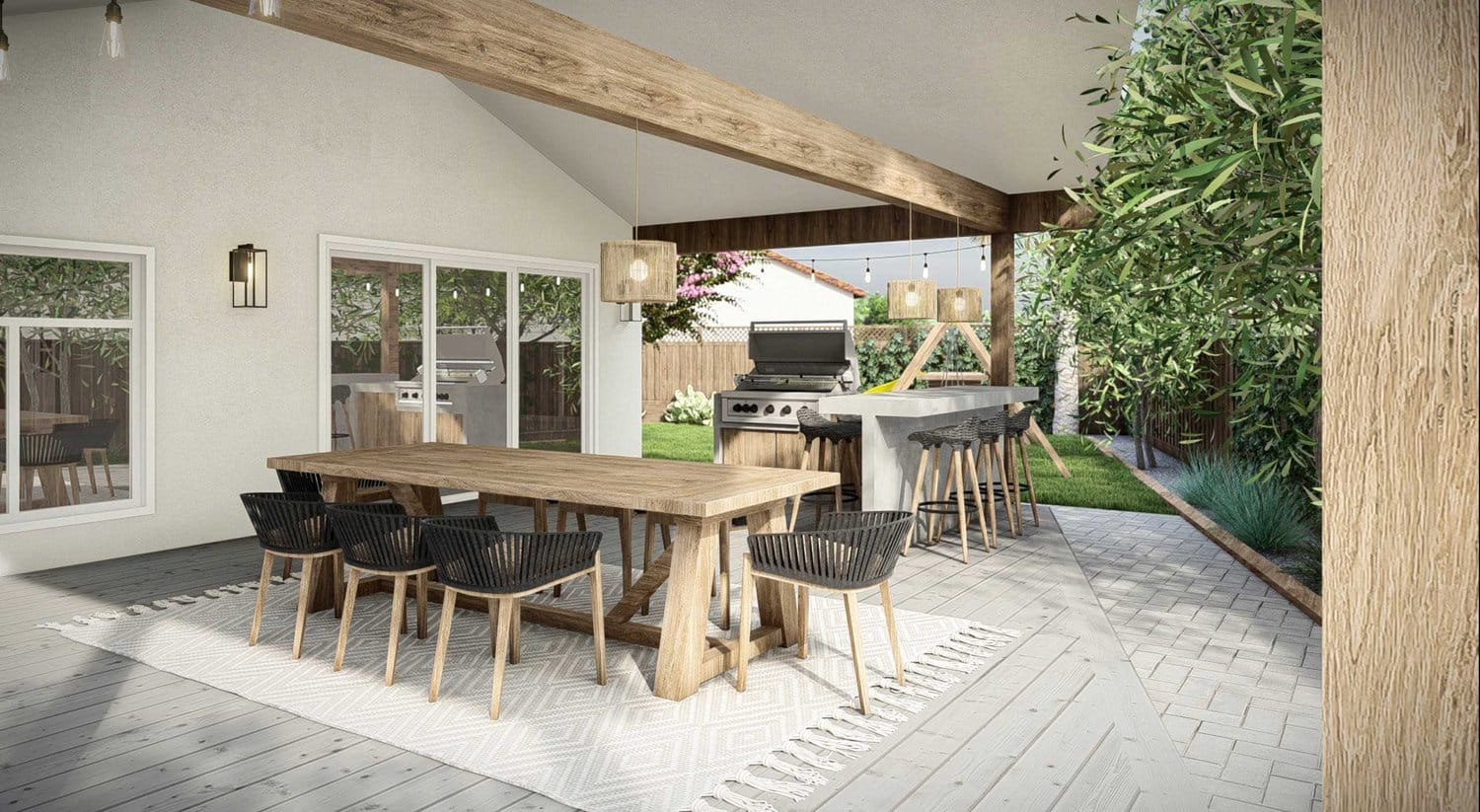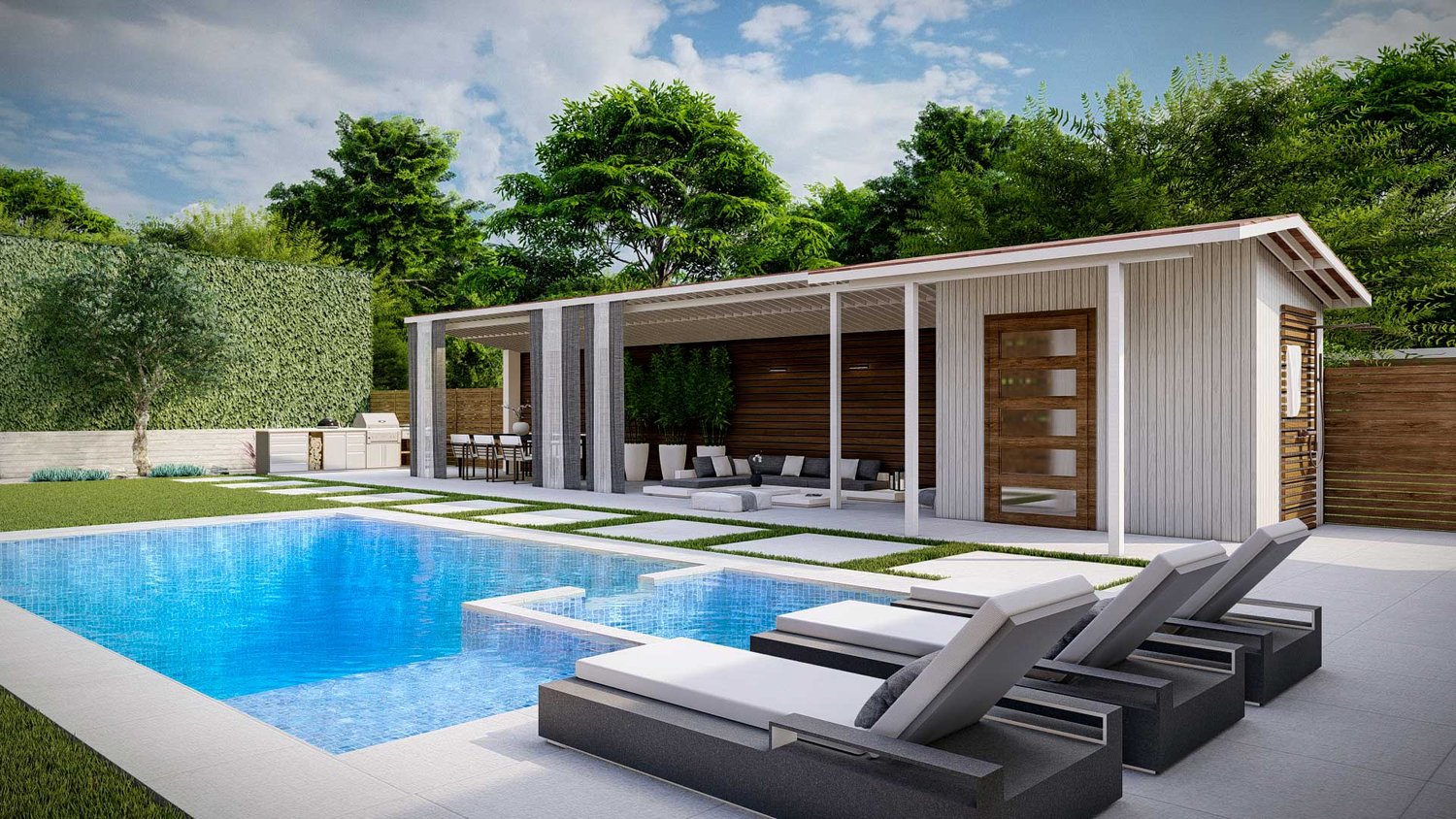 POPULAR AMENITIES IN SAN JOSE YARDS
Simple and thorough online process
Take a style quiz, share videos and photos of your existing outdoor space, and learn about the costs in our Yard Builder™ tool. Our design team will help you at every step of the process.
GET STARTED >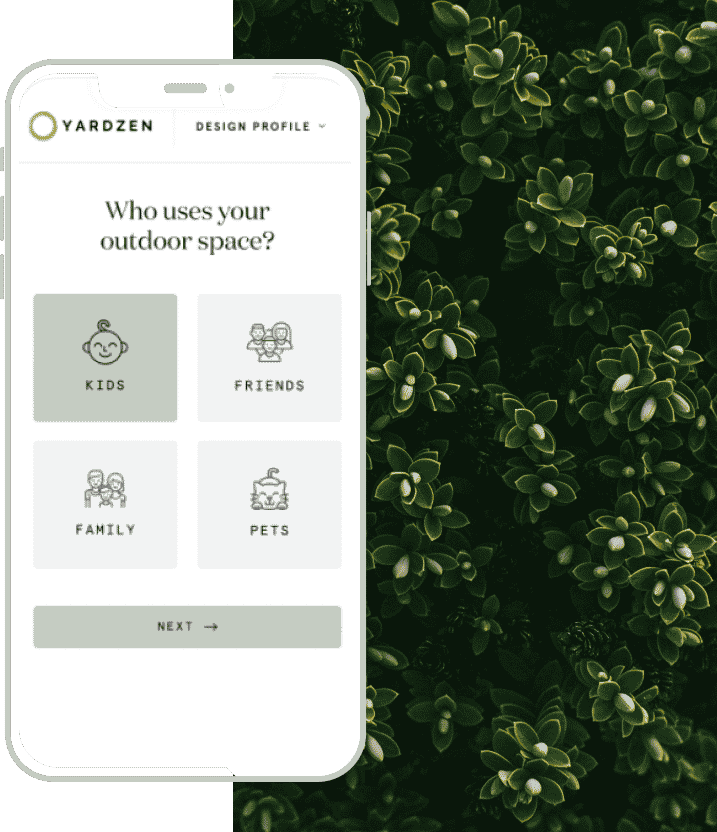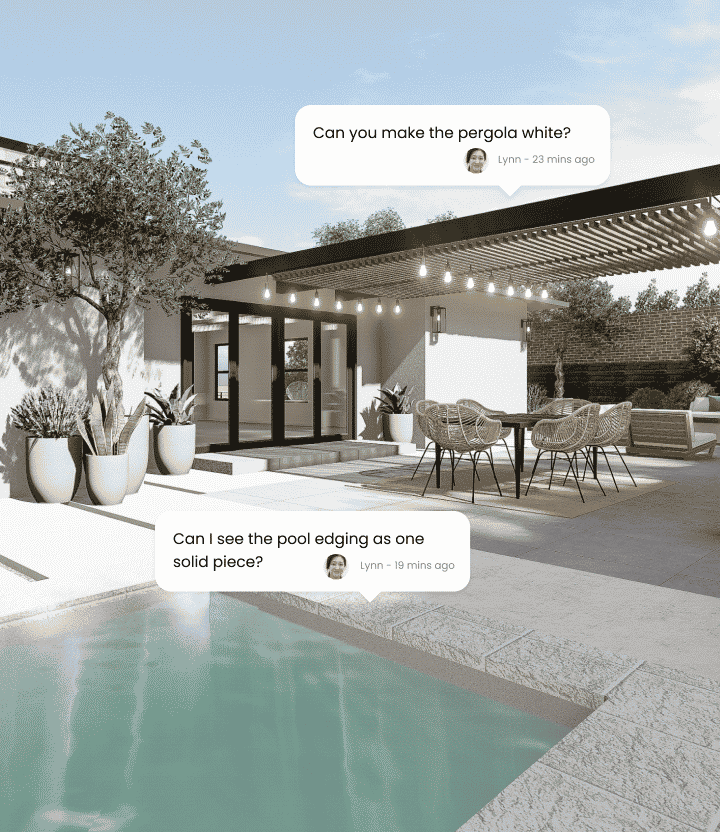 The easiest path to a final design you'll love
Review your first design in our online Feedback Studio. You'll be able to share feedback before we start incorporating your changes. A live design review call is also available to help get your project ready for installation.
GET STARTED >
Built by someone you (and Yardzen) trusts
We'll translate your 3D design concepts into a detailed CAD plan that's ready to install. Next, we'll connect you to a vetted, San Jose area landscape contractor who can bring your dream yard to life.
GET STARTED >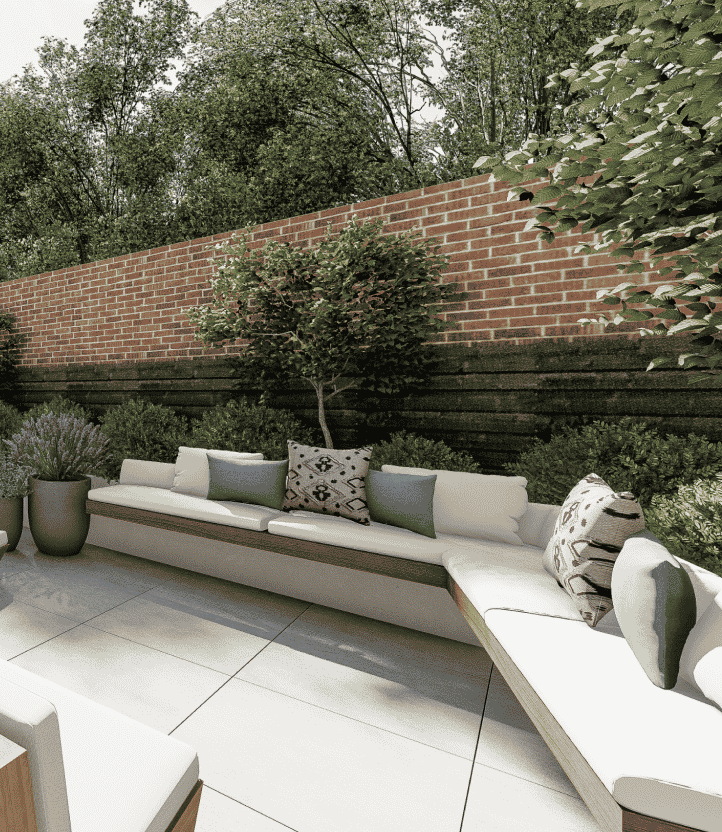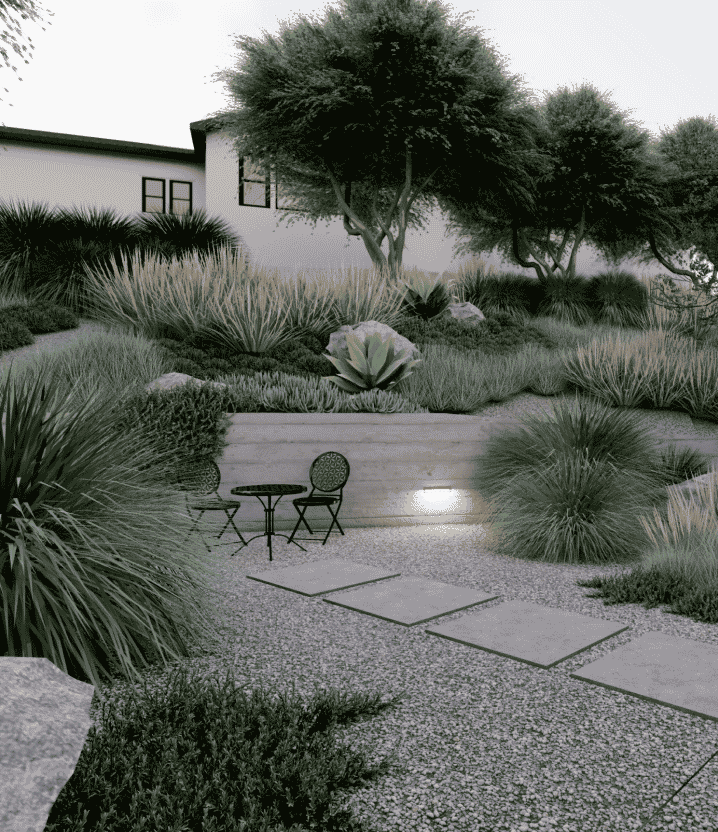 Custom designs for your unique outdoor space
We've built a database of plants, trees, and groundcovers that match to San Jose's planting zones, sun/shade/water requirements, aesthetic, and essential features like native plants. Using satellite and aerial imagery, coupled with your photo, video, and factoring in your details, we can create the outdoor space of your dreams.
GET STARTED >
WHICH YARDZEN PACKAGE IS RIGHT FOR YOU?
Take our YardBuilder quiz to find out.
GET STARTED

1. Tell us about your unique outdoor space

2. Answer a few questions about your dream yard

3. Get a personalized design package recommendation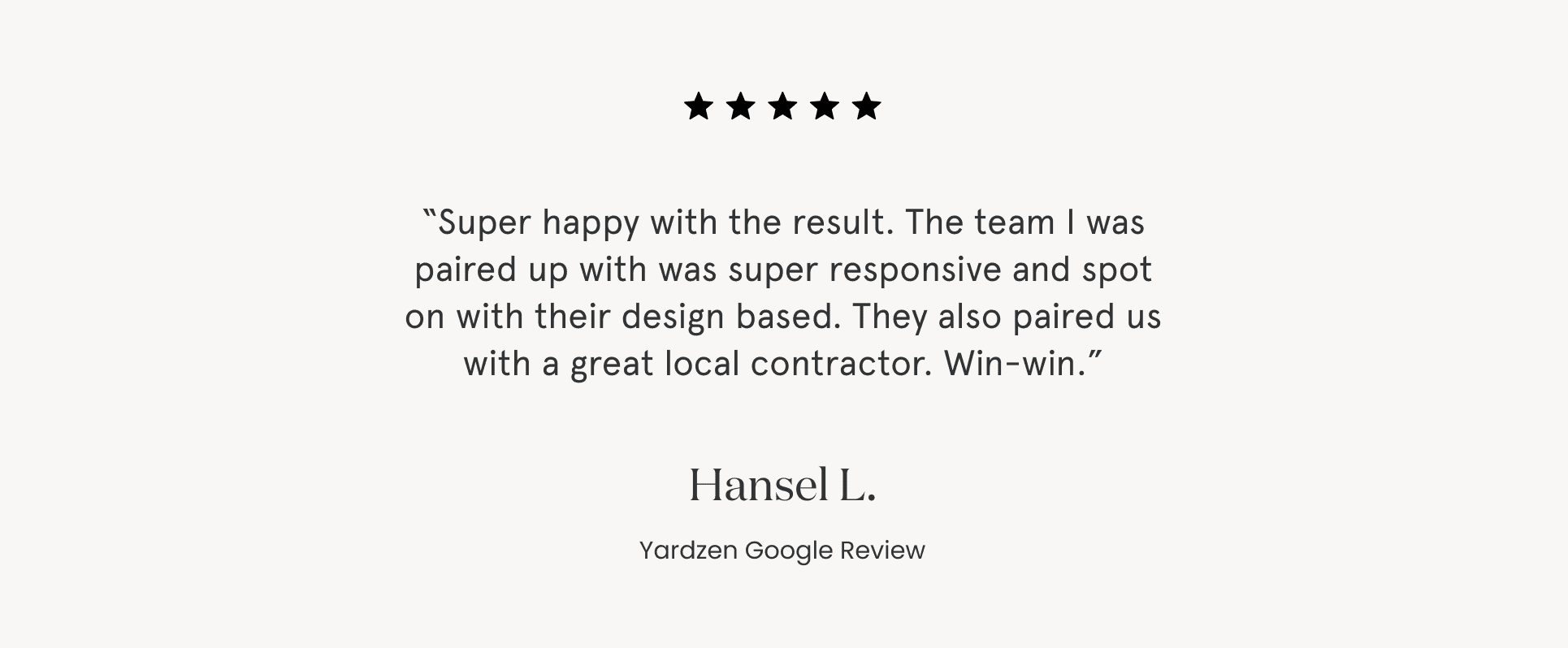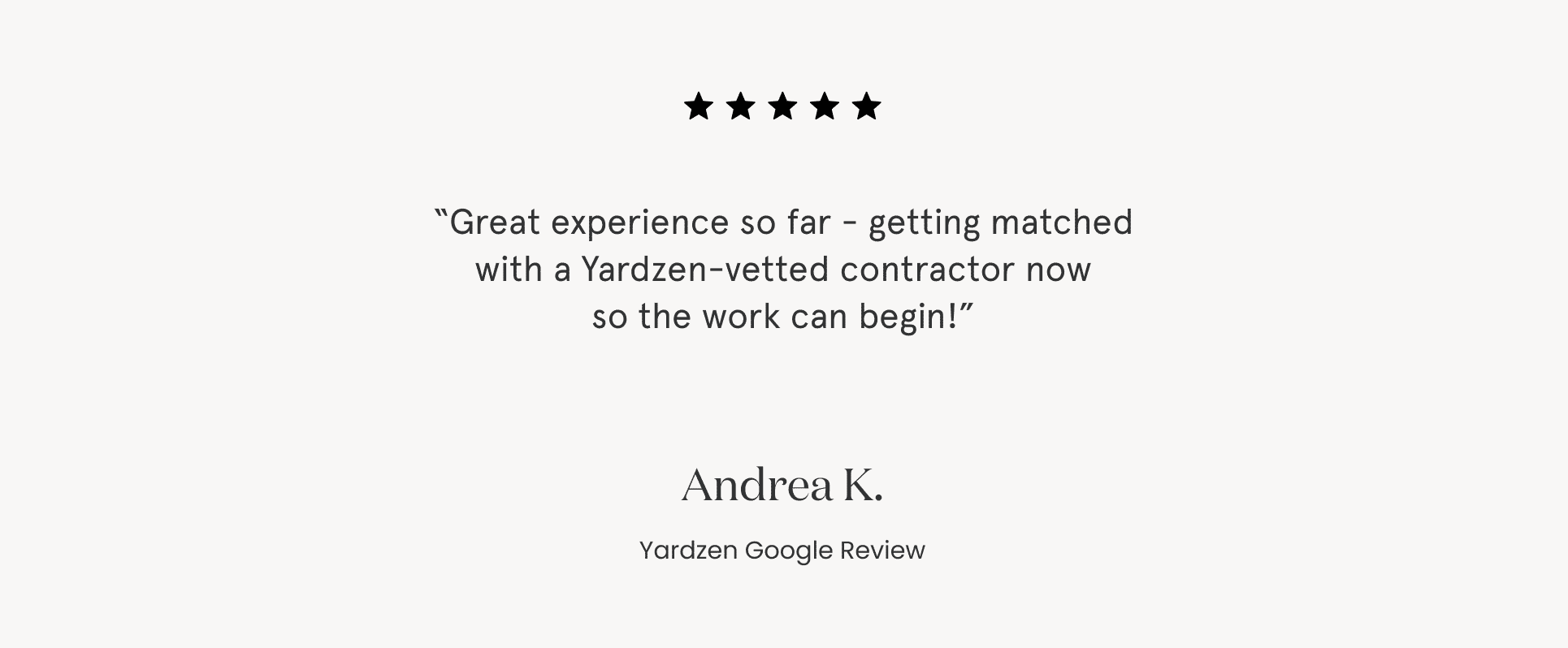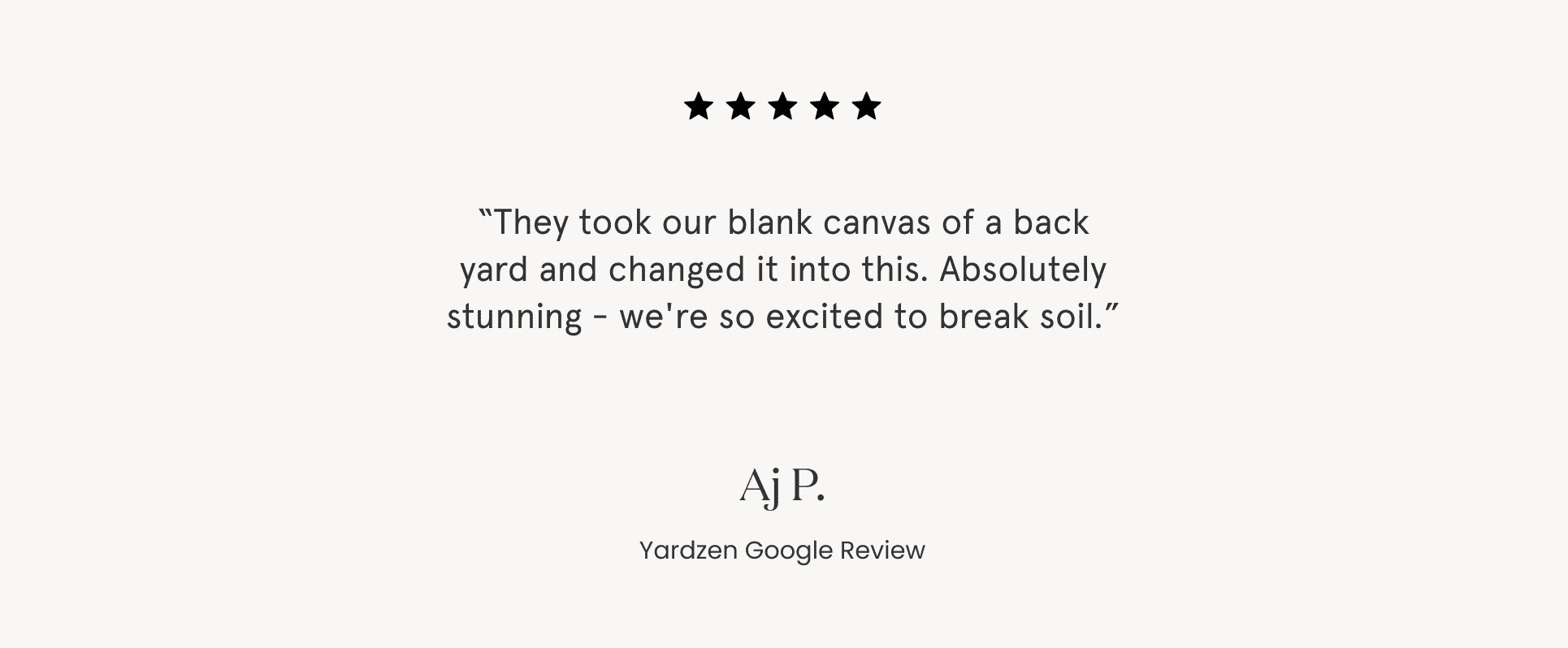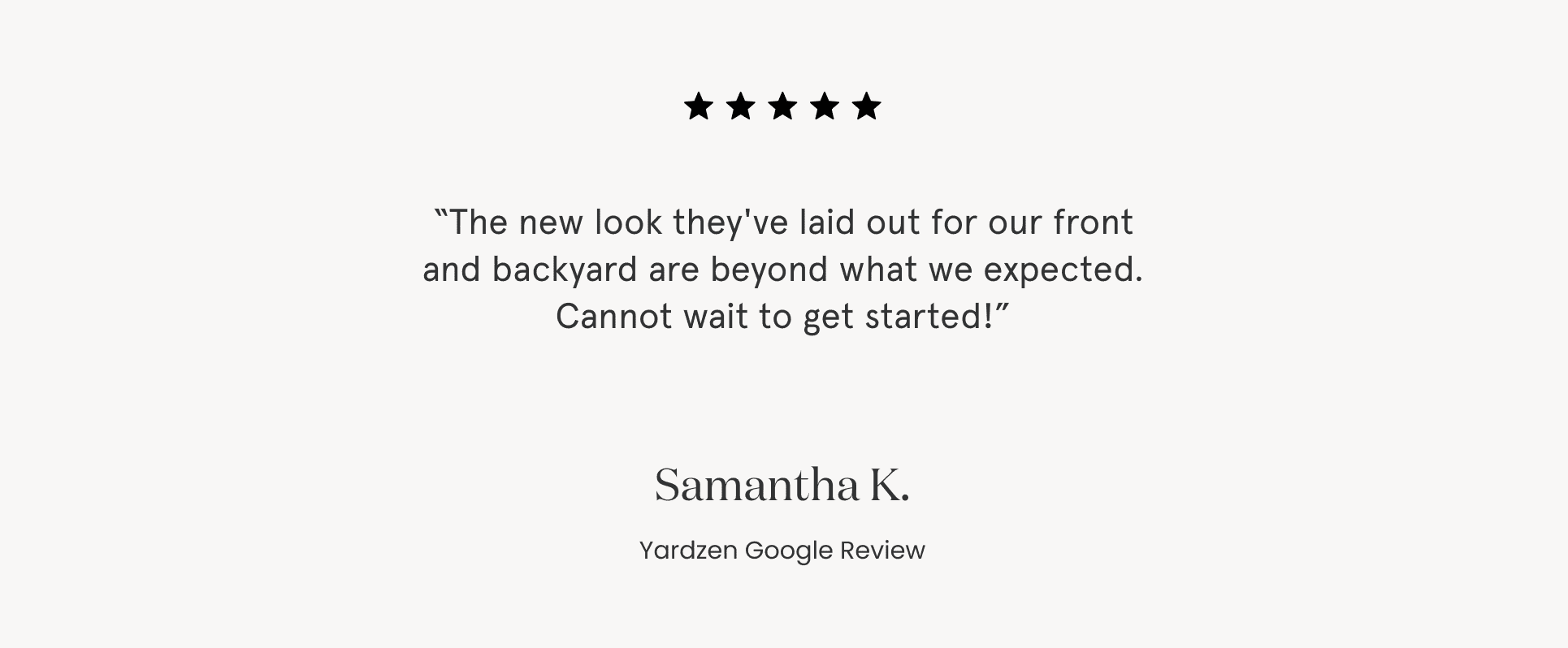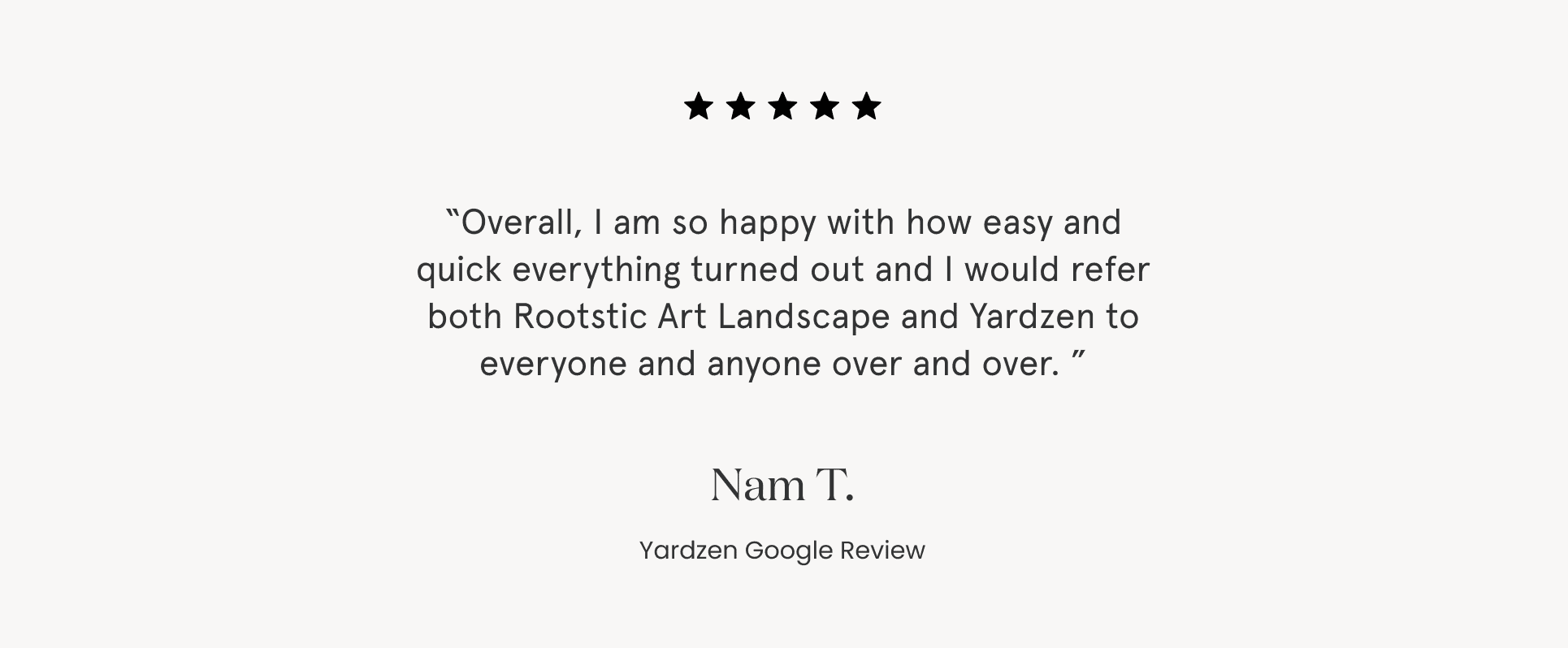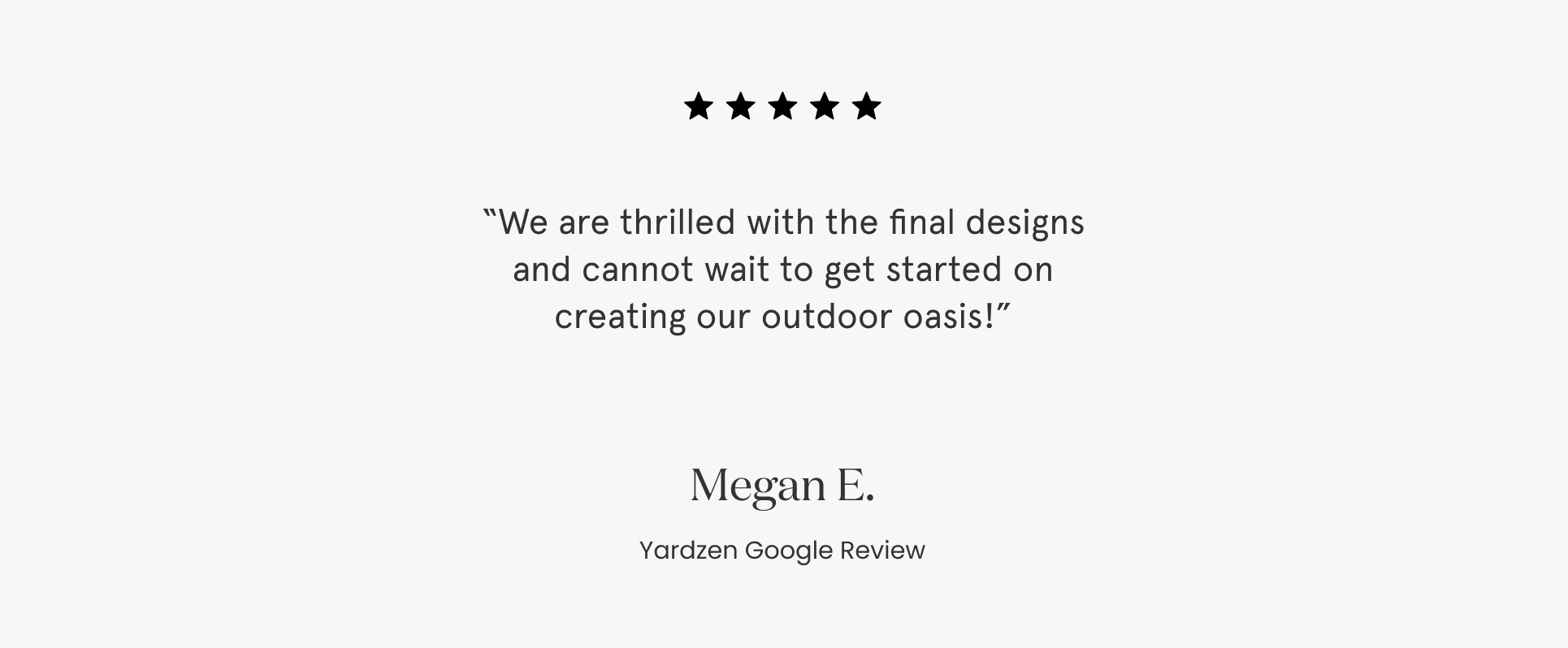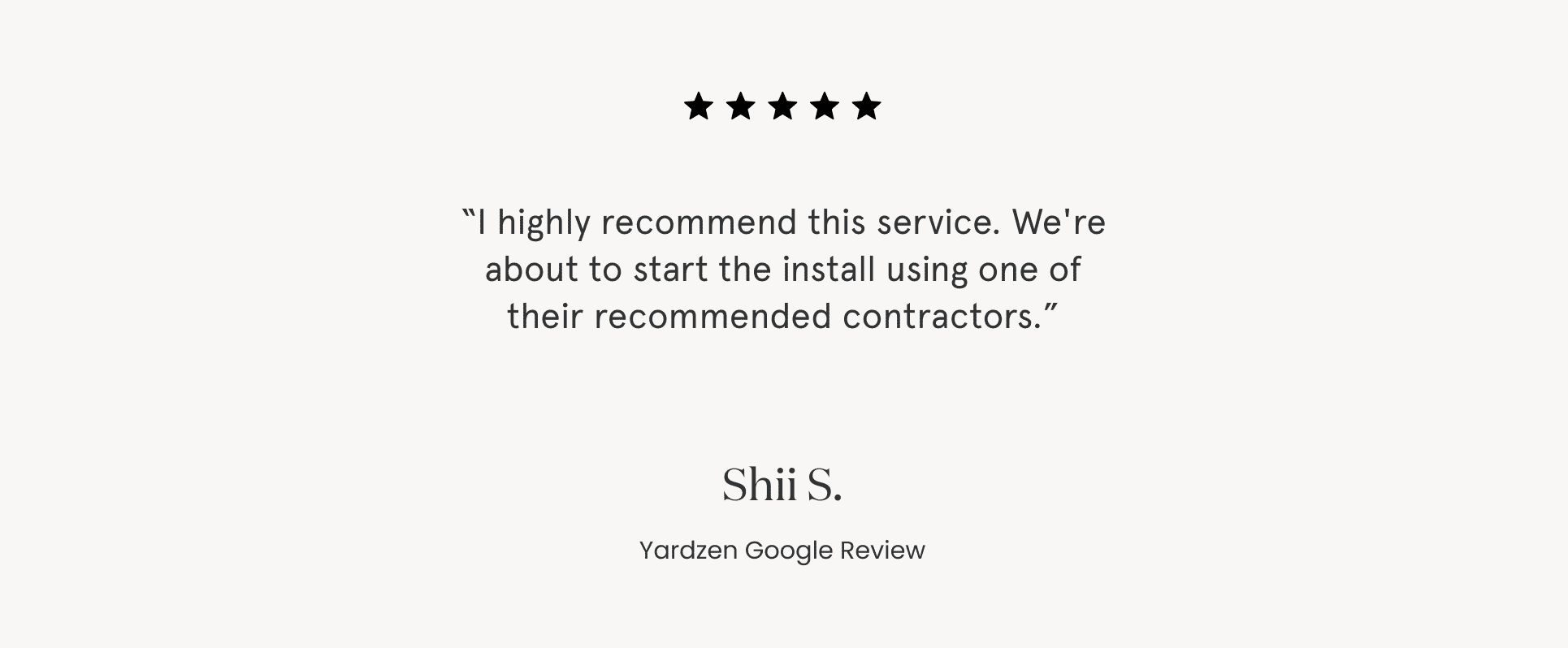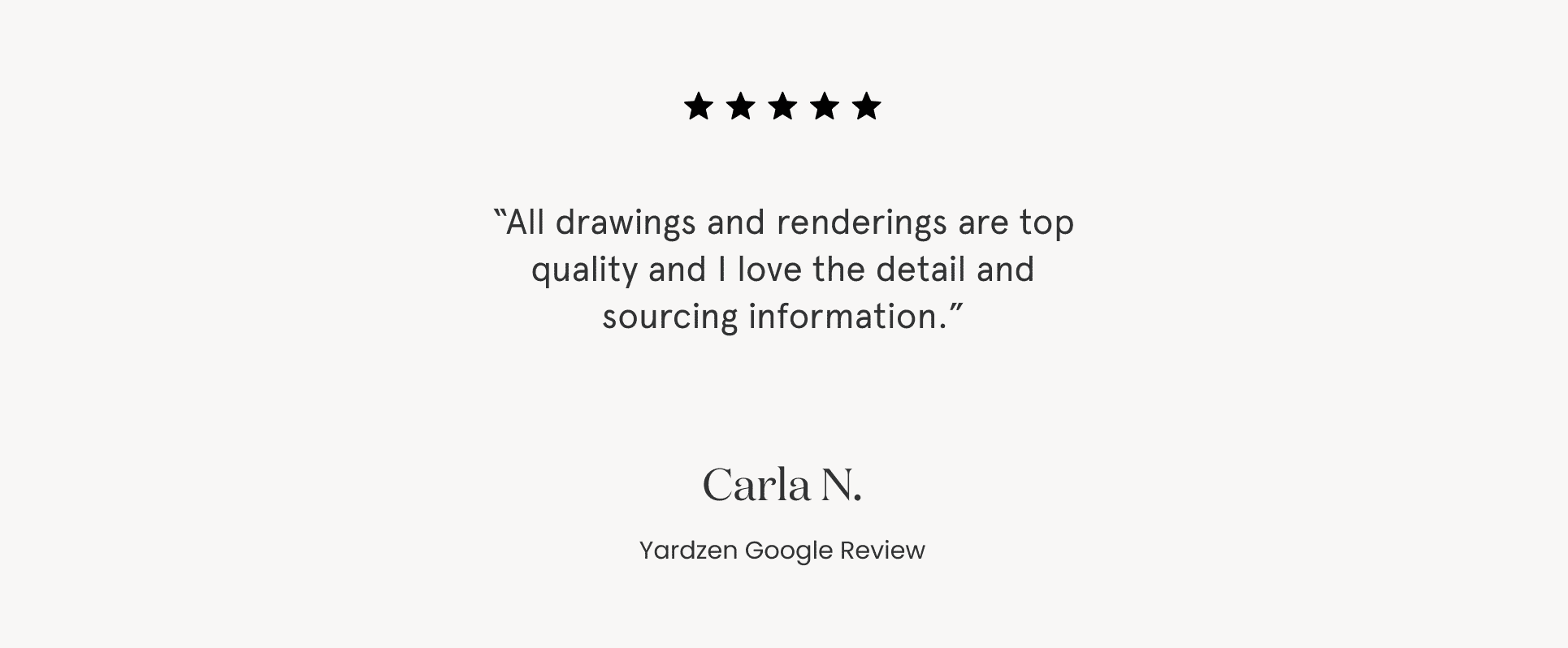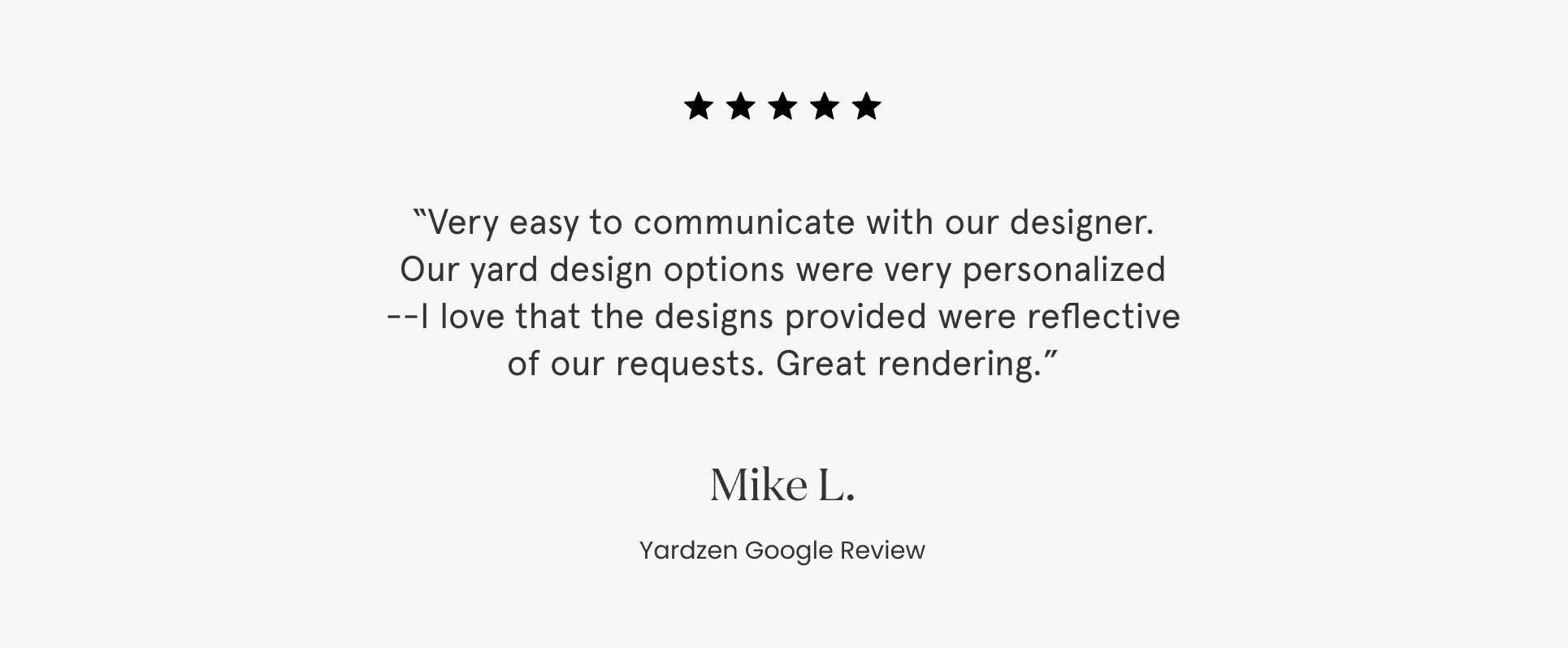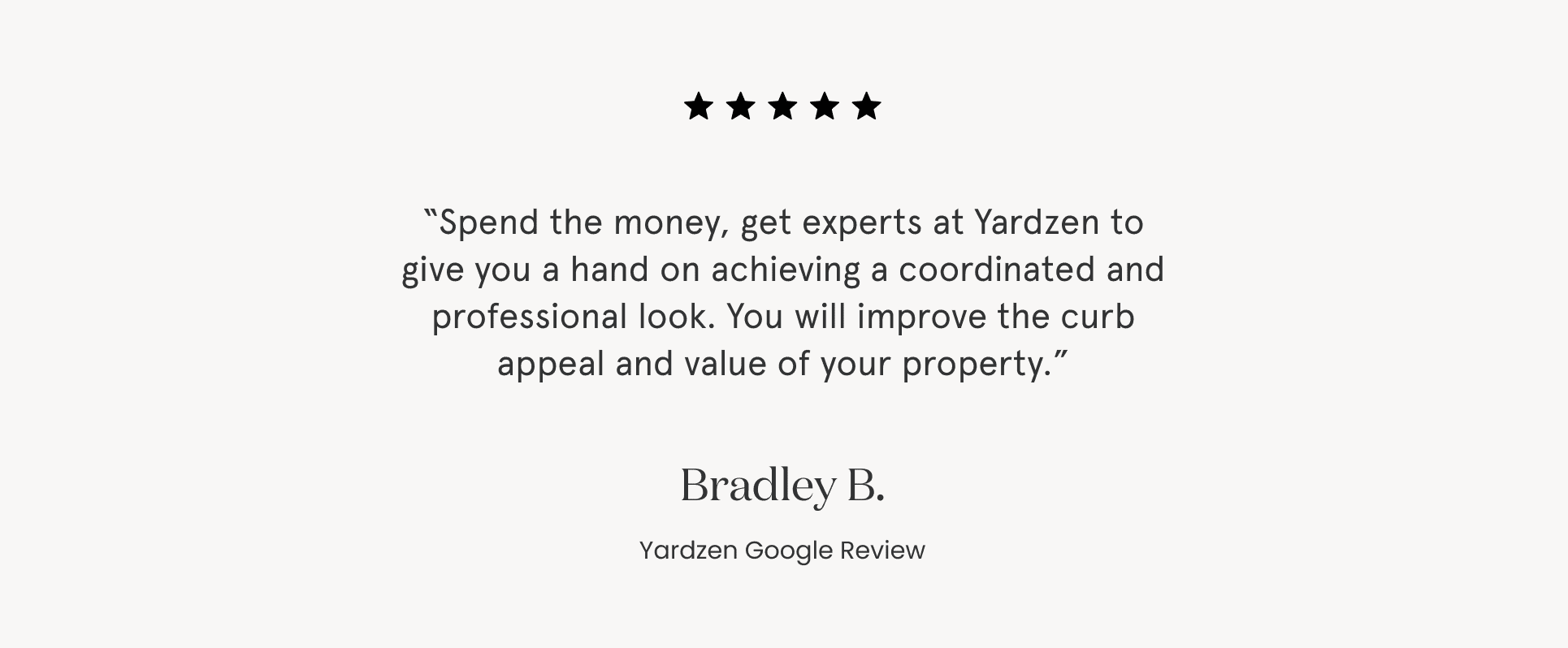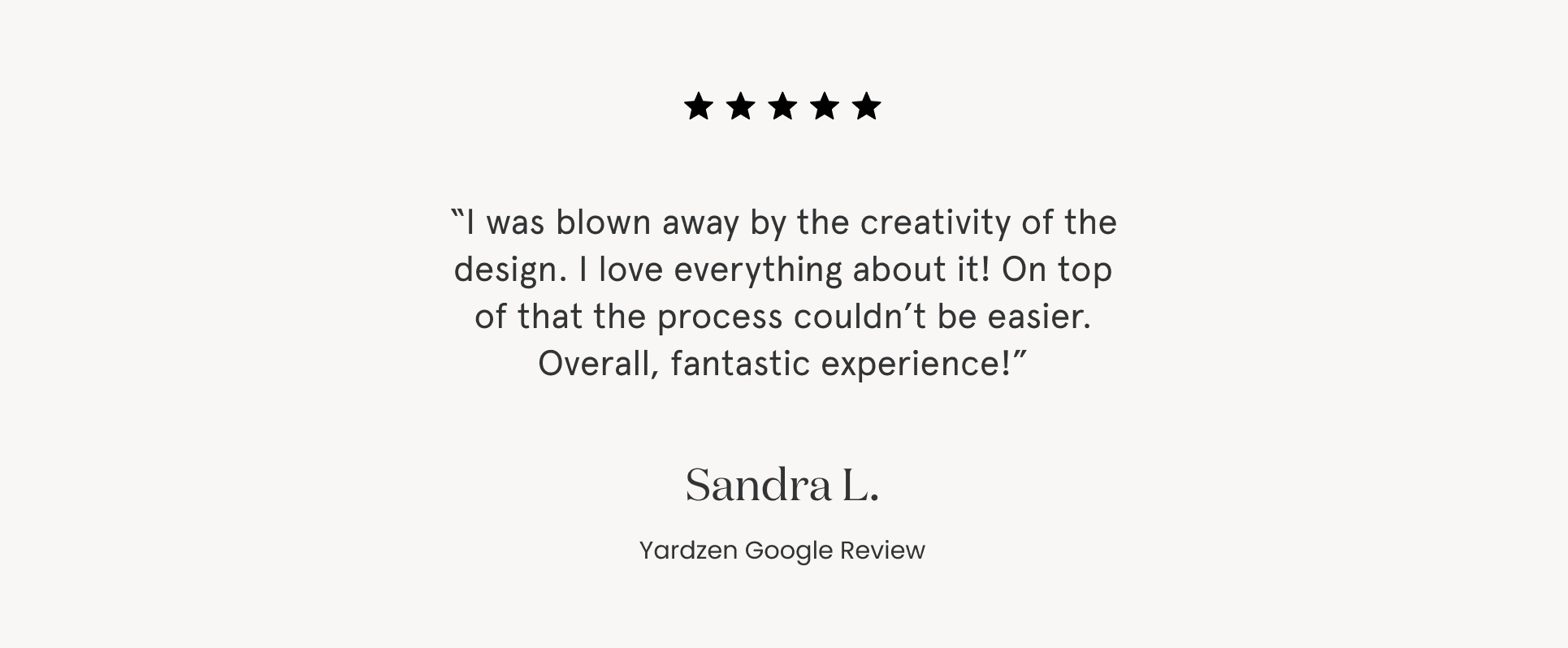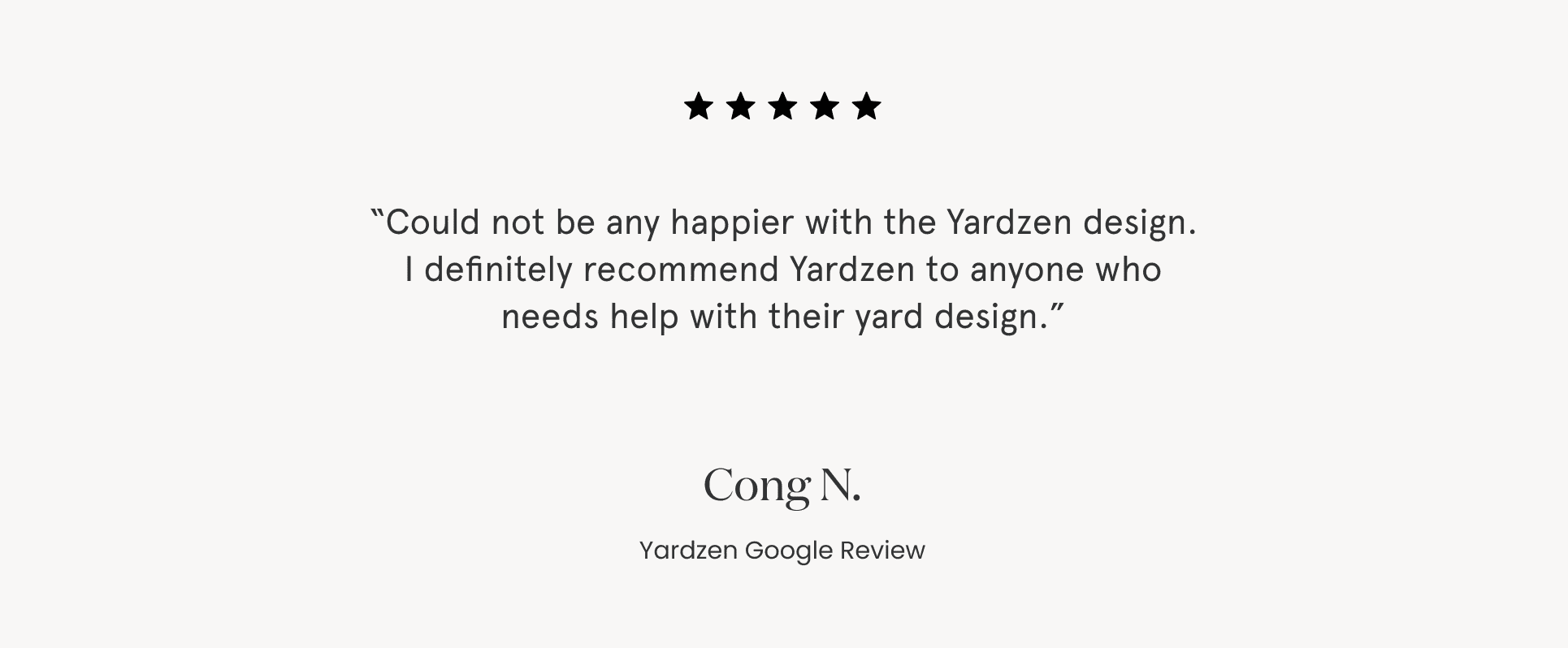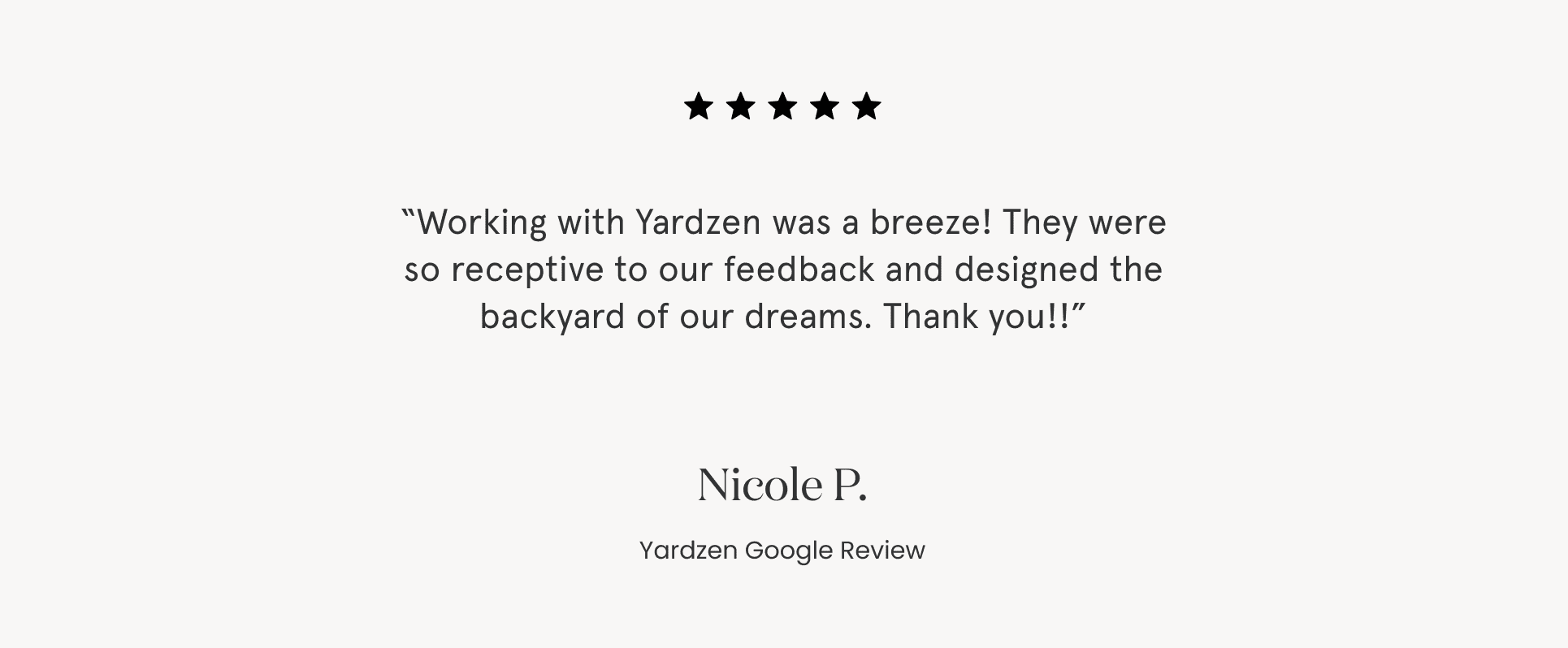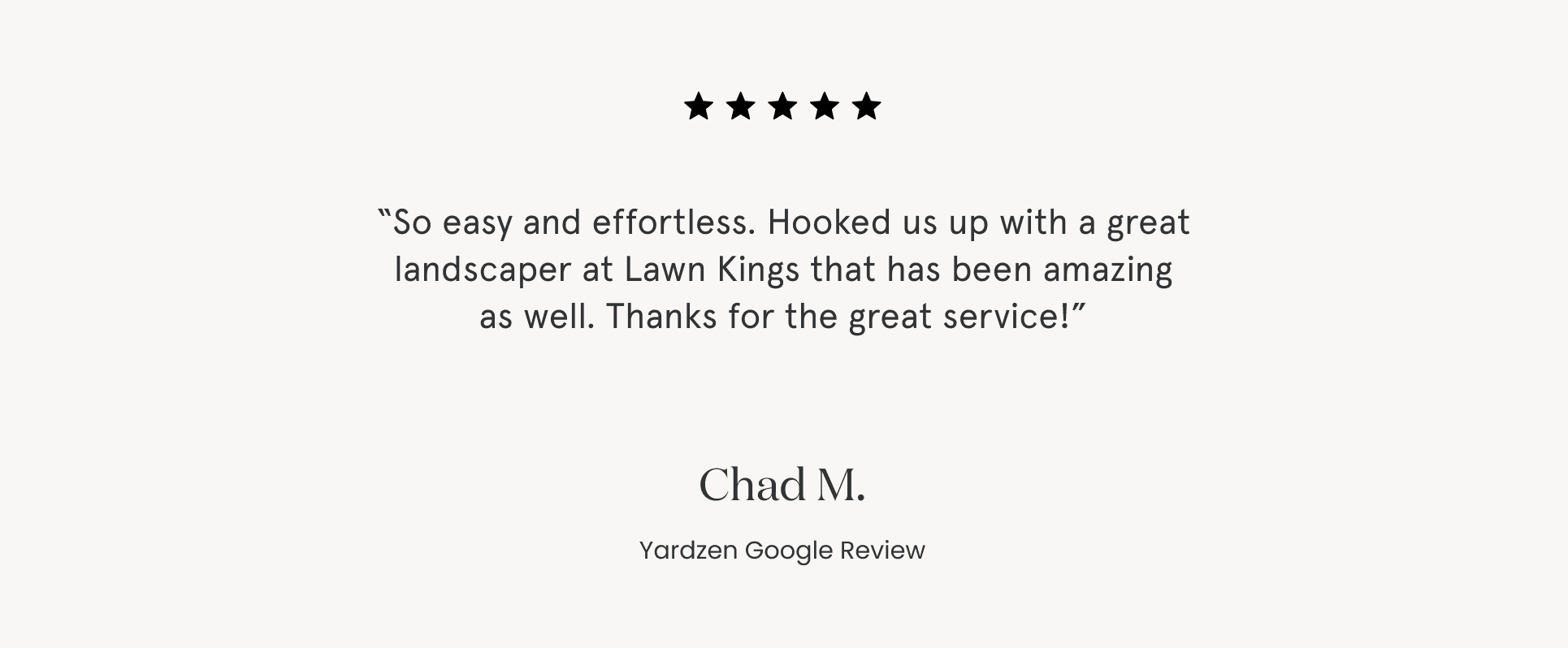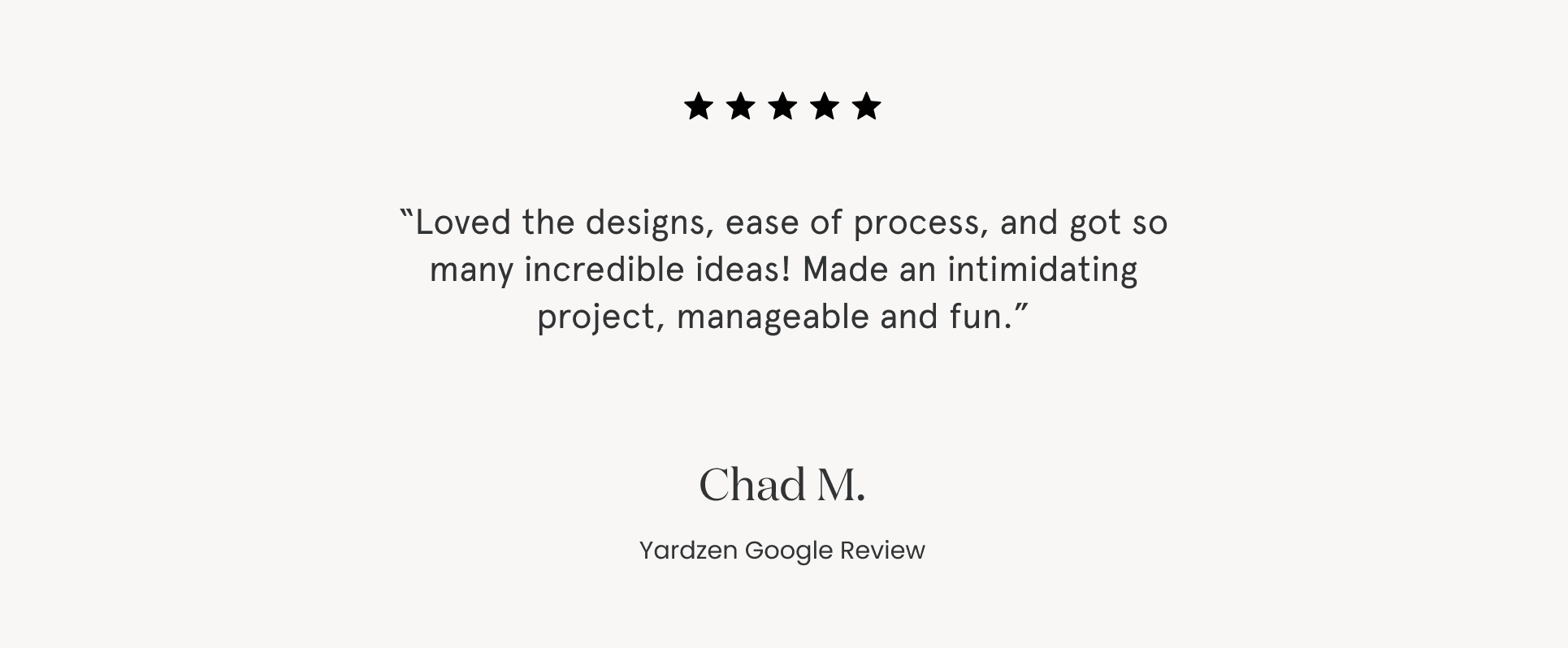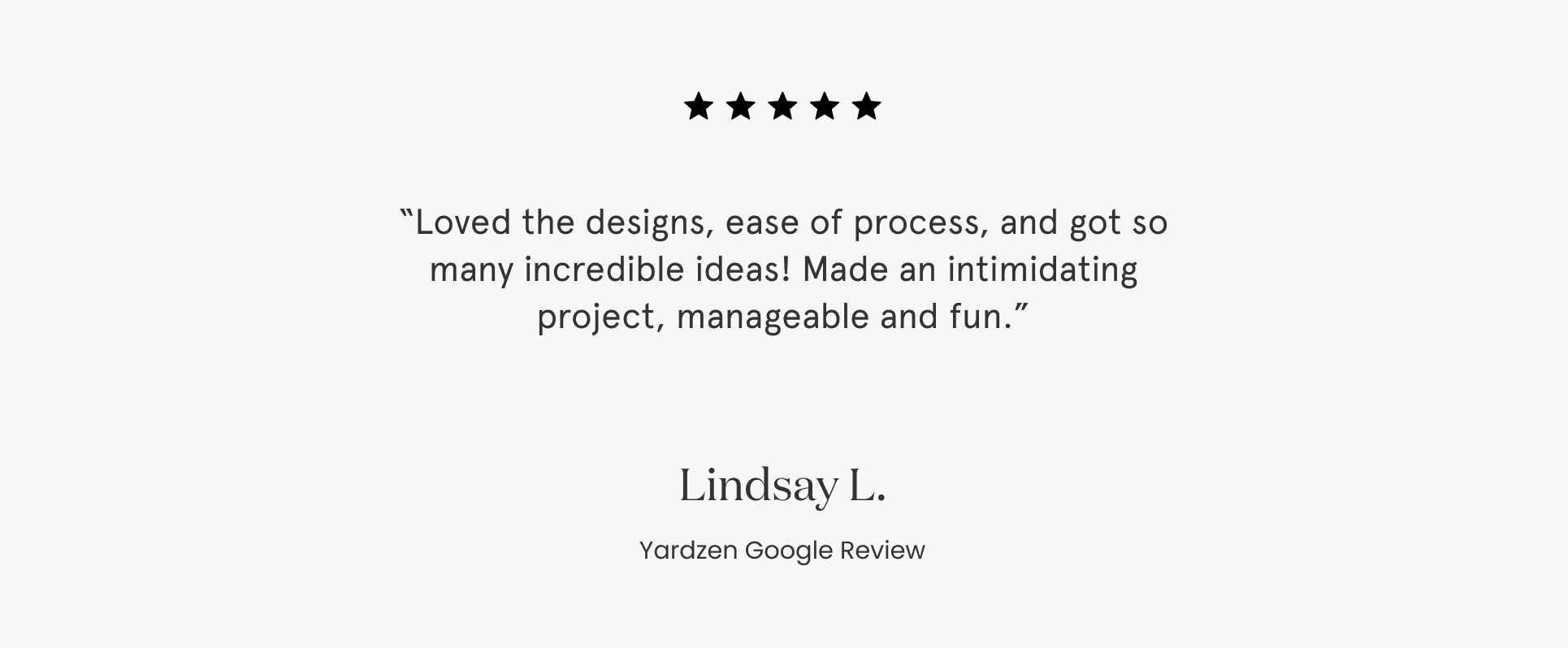 SAN JOSE LANDSCAPING FAQS
What are popular design styles in San Jose?
With a growth boom in full swing, San Jose's landscape is evolving by the day.
New public spaces often favor a modern urban aesthetic, but San Jose's residential landscapes continue to reflect the manifold tastes and backgrounds of the city's diverse population.
Hybrid styles are becoming a new and exciting norm, merging hallmarks of the city's modern landscapes – straight lines, minimal ornamentation, texture-forward plants and materials – with elements borrowed from landscape traditions from around the world.
The results are unique, beautiful, and deeply personal designs that honor cultural traditions while helping people get more from their outdoor spaces.
What are some favorite plant species in San Jose?
Opt for plants that thrive in San Jose's Mediterranean climate.
As always, native species are a great place to start looking, as they tend to require the least care and will look at home within the regional landscape context (they also offer unbeatable habitat value). Ceanothus, Epilobium, and buckwheat are great options for color and drought tolerance, while toyon can provide shrubby structure.
If you're looking for additional options, try plants from other Mediterranean biomes, including Australian, South African, and Italian species. Lavender, bay laurel, fruitless olives, Leucadendron, and the ever-popular Lomandra 'Breeze' grass are just a few examples of popular climate-adapted imports.
What factors do I need to pay attention to with San Jose landscapes?
With steep real estate prices, San Jose landscape designs should seek to maximize function – if space is limited, you'll want a design that makes the most of what you have. Designing for multi-functionality by minimizing barriers, utilizing adaptable paving and furnishings, and maximizing sight lines to amp up the perceived sense of space will all help to squeeze the most function and enjoyment from a tight space.
Faced with both a dry climate and an ongoing drought, water conservation should be a top priority when selecting plants. Go for low water species, favoring natives when possible. City ordinances already restrict lawn size, and for good reason: lawns require lots of water, are high maintenance, and offer little habitat value. Keep lawn size to a minimum.
When should I get started on my landscape project?
Now! Any time of year is great to begin work on a landscape project.
Utilizing the winter to work through the design phase sets you up to get on contractors' books early in the build season, so you can have your design installed and ready to enjoy in time for summer.
Do you design for wildfires?
We are happy to work with clients to develop designs that meet their level of comfort around fire safety. Choosing fire-resistant plant species and following best practices for fire safe landscape design are options that our designers are happy to employ at a client's request.
While design can help reduce your risk of fire damage, it's important to note, there are no fire-proof plants, and maintenance is the most important determinant of a landscape's fire safety.
"Highly suggest Yardzen. The online process made everything super easy and efficient. Thank you to the entire Yardzen team."
Shannon M., Yardzen client
Yardzen creates local landscape designs in and around San Jose:
Alameda, Almaden Valley, Alum Rock, Alviso, Berryessa, Blossom Valley, Buena Vista, Burbank, Cambrian Park, Chinatown, Communications Hill, Coyote Valley, Downtown San Jose, East Foothills, East San Jose, Edenvale, Evergreen, Japantown, Luna Park, Meadowfair, Naglee Park, Palm Haven, Rose Garden, San Pedro Square, Santa Teresa, Seven Trees, College Park, Shasta Hanchett Park, Silver Creek, SoFA District, West San Carlos, Willow Glen, Winchester.
Explore other California landscape designs by Yardzen
Huntington Beach, Los Angeles, Mill Valley, Napa, Oakland, Palo Alto, Sacramento, San Diego, San Francisco, Thousand Oaks, and Ventura