Landscape design & build for Phoenix
Yardzen designs everywhere in the U.S. and the Phoenix area is one of our favorites. If you love the heat and sunshine, Phoenix has you covered. Summers are scorching, but the rest of the year is downright delightful for spending time outside.
EXPLORE DESIGN PACKAGES
Outdoor Living
And for those willing to brave the hot season, landscape design can help keep you cool and comfortable with shade trees, pergolas, and plunge pools, not to mention landscape lighting (designed to avoid light pollution!) for enjoying evenings outside.
Terrain & Plants
Spreading broadly across a valley floor, Phoenix is ringed by rugged mountains that offer dramatic views from virtually anywhere in the city – quite the asset for landscape designers! With this scenery as a backdrop, landscape designs in Phoenix do well when they embrace native desert plants, from sculptural succulents to sun-bleached shrubs and perennials.
Design & Build
Yardzen can help you enjoy all that Phoenix has to offer, working with you to develop a landscape design for your yard that gets you the look, feel, and function you are dreaming of, then connecting you with a licensed, vetted contractor from the Yardzen Pro Network to get your design built.
TRUSTED BY THE EXPERTS


PHOENIX, ARIZONA DESIGN GALLERY
POPULAR AMENITIES IN PHOENIX YARDS
Simple and thorough online process
Take a style quiz, share videos and photos of your existing outdoor space, and learn about the costs in our Yard Builder™ tool. Our design team will help you at every step of the process.
GET STARTED >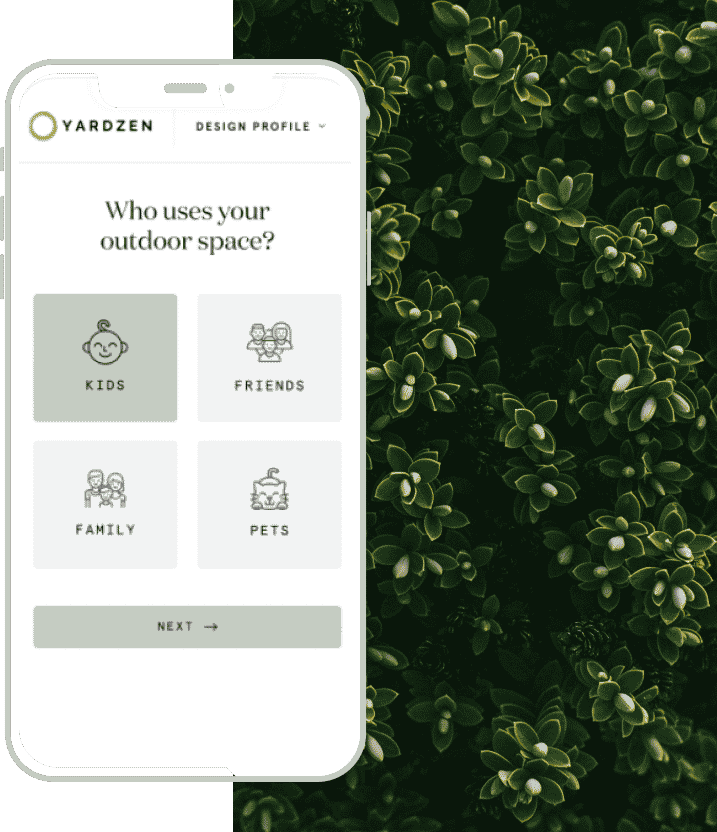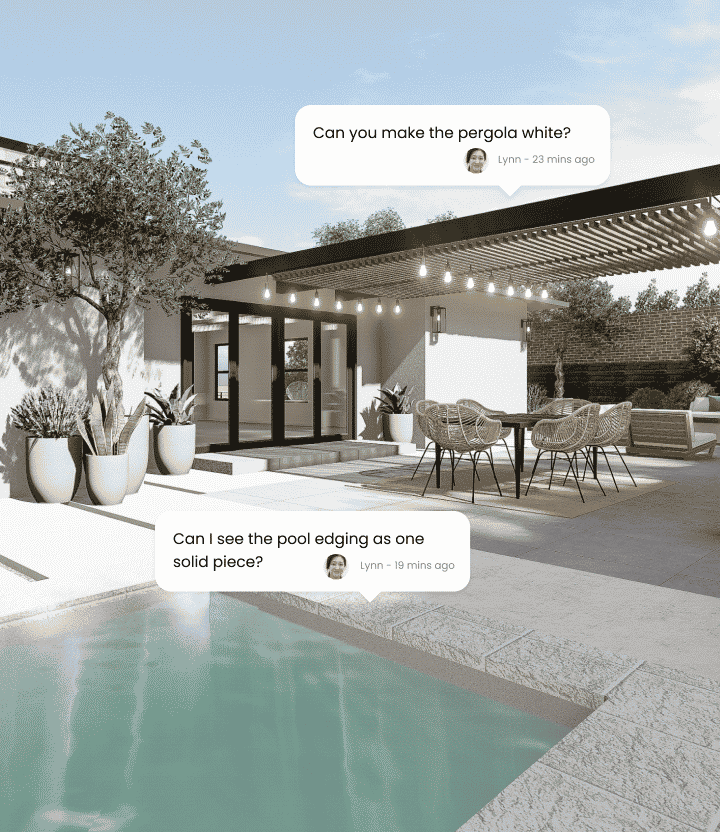 The easiest path to a final design you'll love
Review your first design in our online Feedback Studio. You'll be able to share feedback before we start incorporating your changes. A live design review call is also available to help get your project ready for installation.
GET STARTED >
Built by someone you (and Yardzen) trusts
We'll translate your 3D design concepts into a detailed CAD plan that's ready to install. Next, we'll connect you to a vetted, Phoenix area landscape contractor who can bring your dream yard to life.
GET STARTED >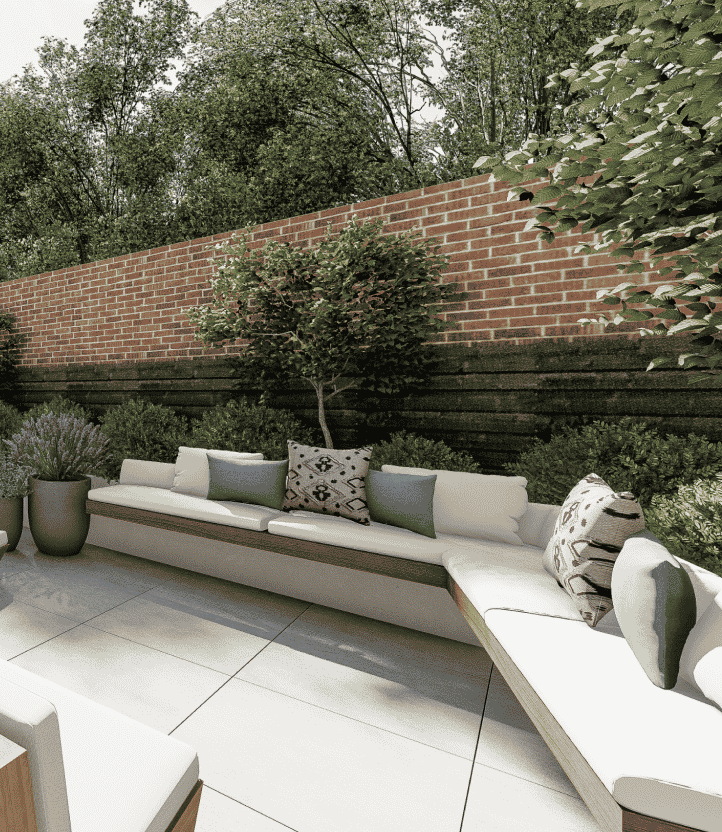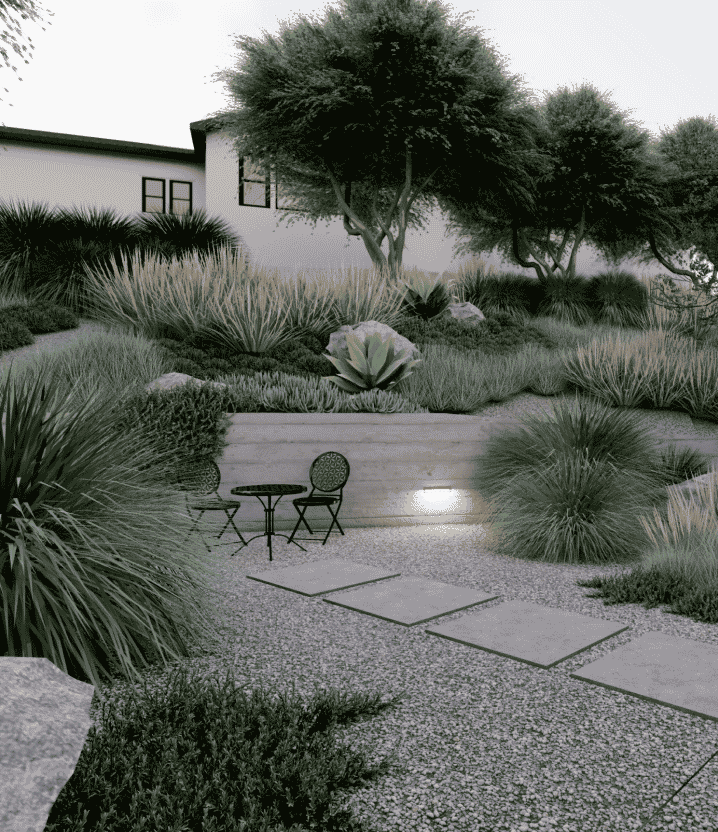 Custom designs for your unique outdoor space
We've built a database of plants, trees, and groundcovers that match to Phoenix's planting zones, sun/shade/water requirements, aesthetic, and essential features like native plants. Using satellite and aerial imagery, coupled with your photo, video, and factoring in your details, we can create the outdoor space of your dreams.
GET STARTED >
WHICH YARDZEN PACKAGE IS RIGHT FOR YOU?
Take our YardBuilder quiz to find out.
GET STARTED

1. Tell us about your unique outdoor space

2. Answer a few questions about your dream yard

3. Get a personalized design package recommendation
WHAT YARDZEN CLIENTS ARE SAYING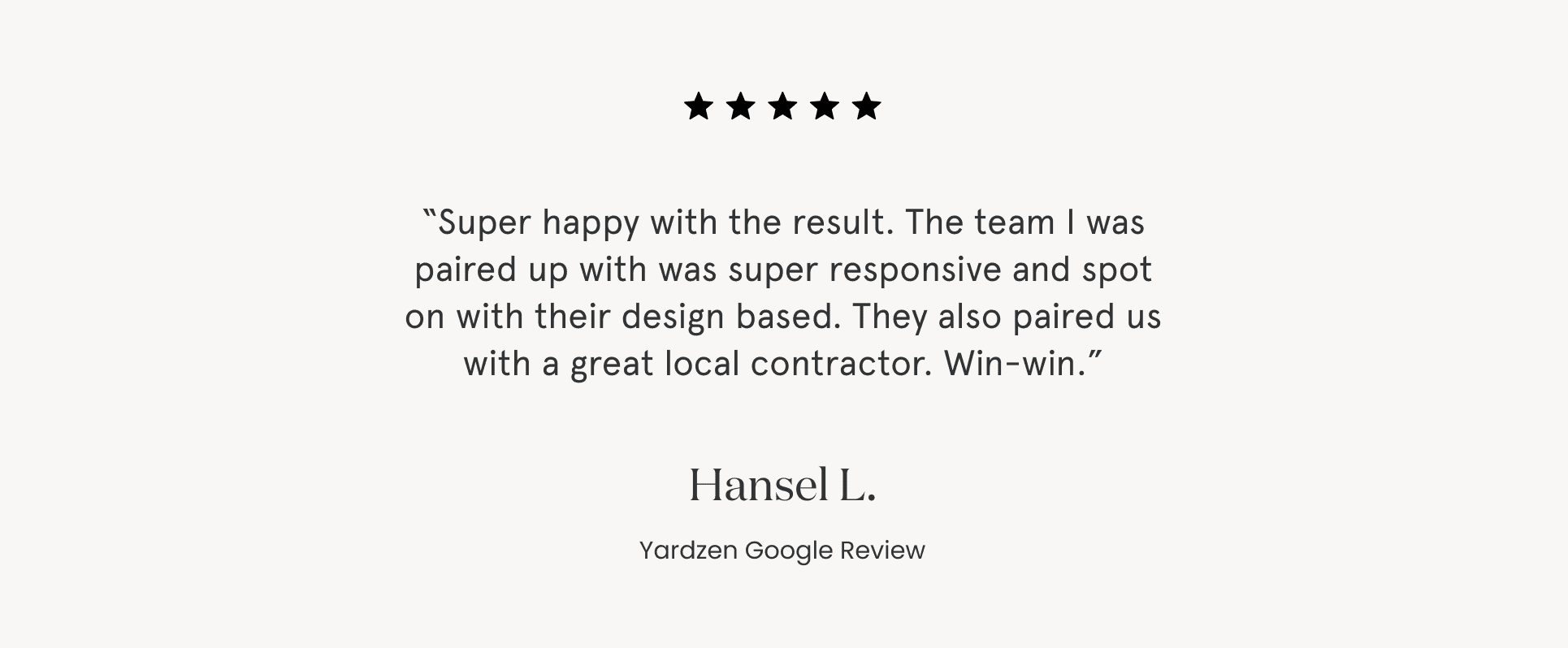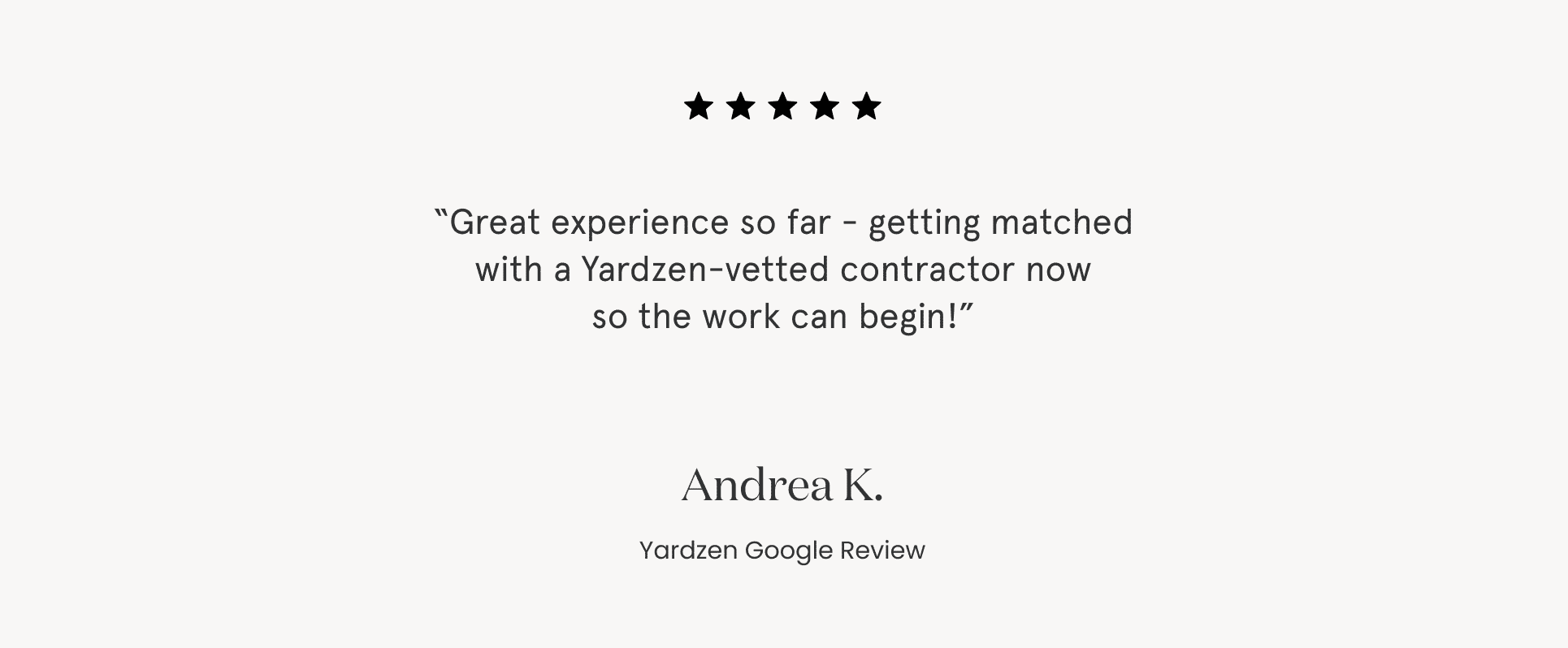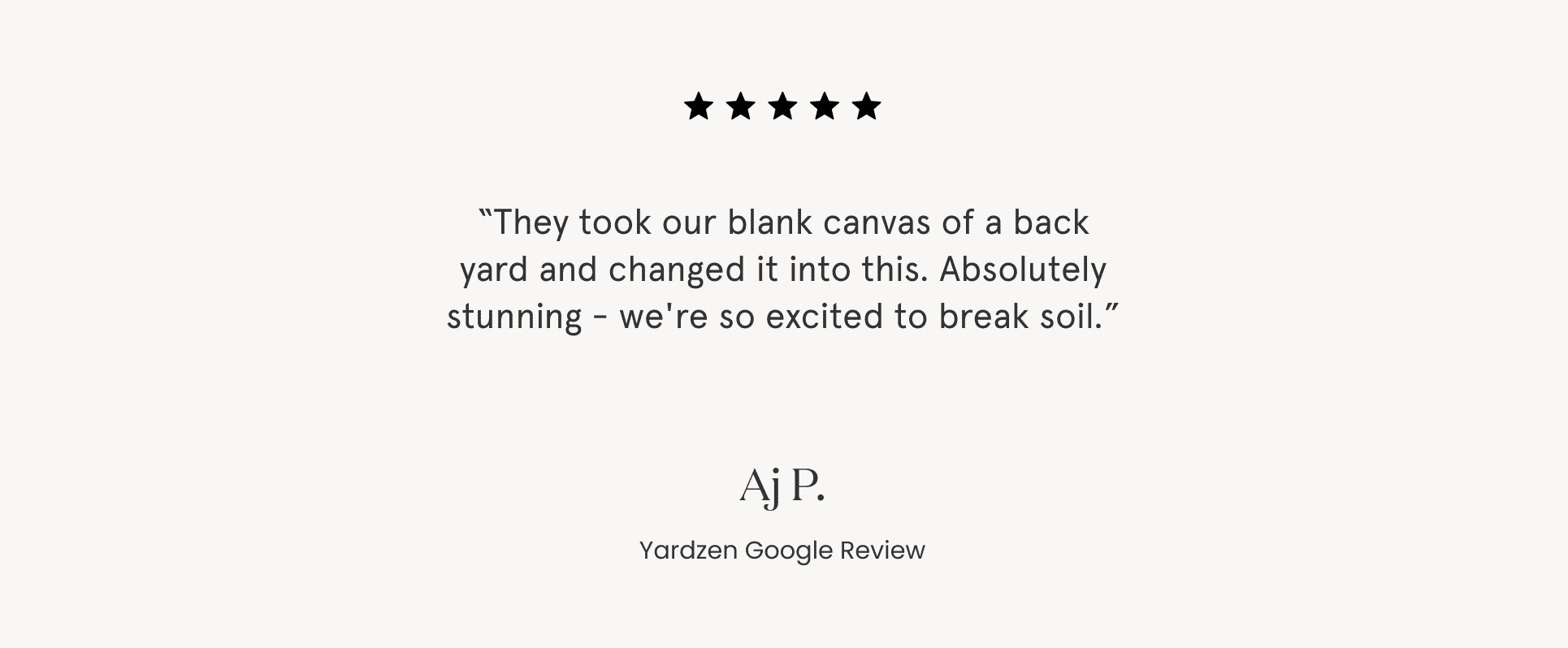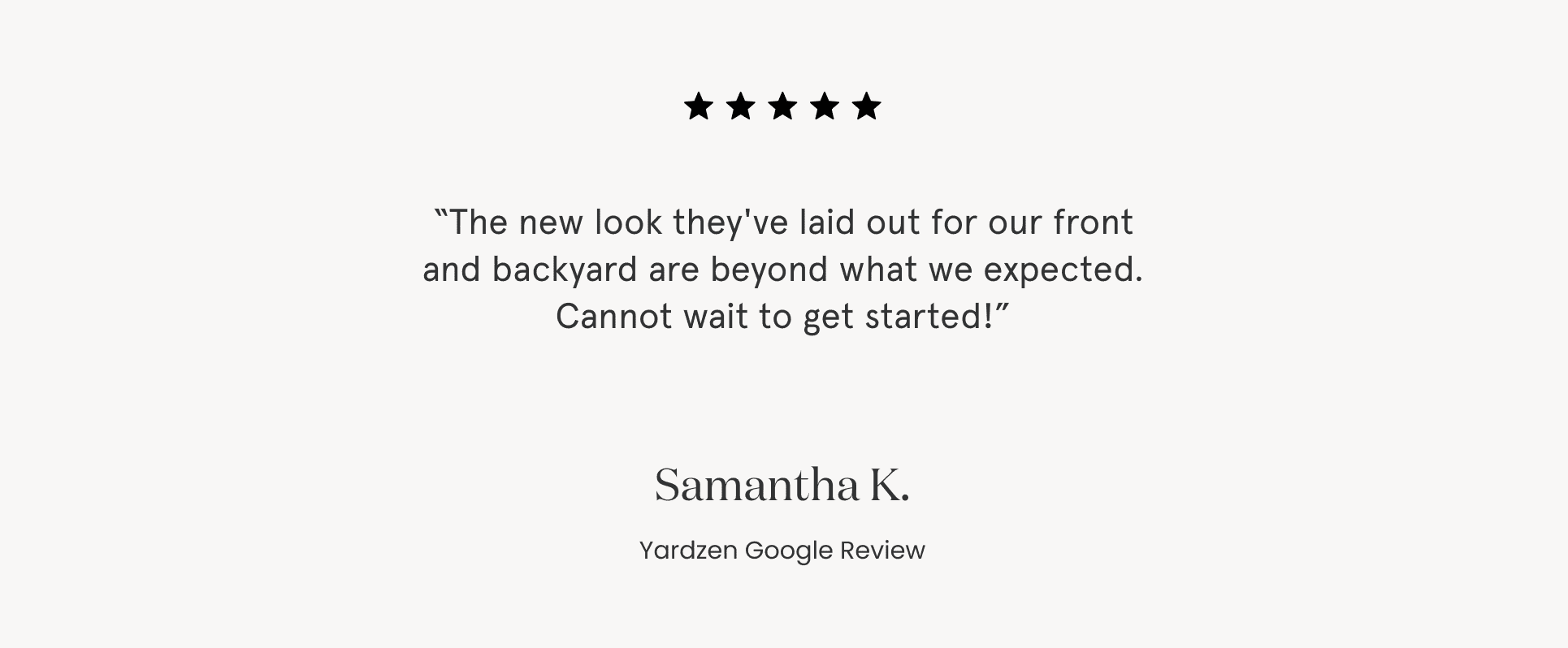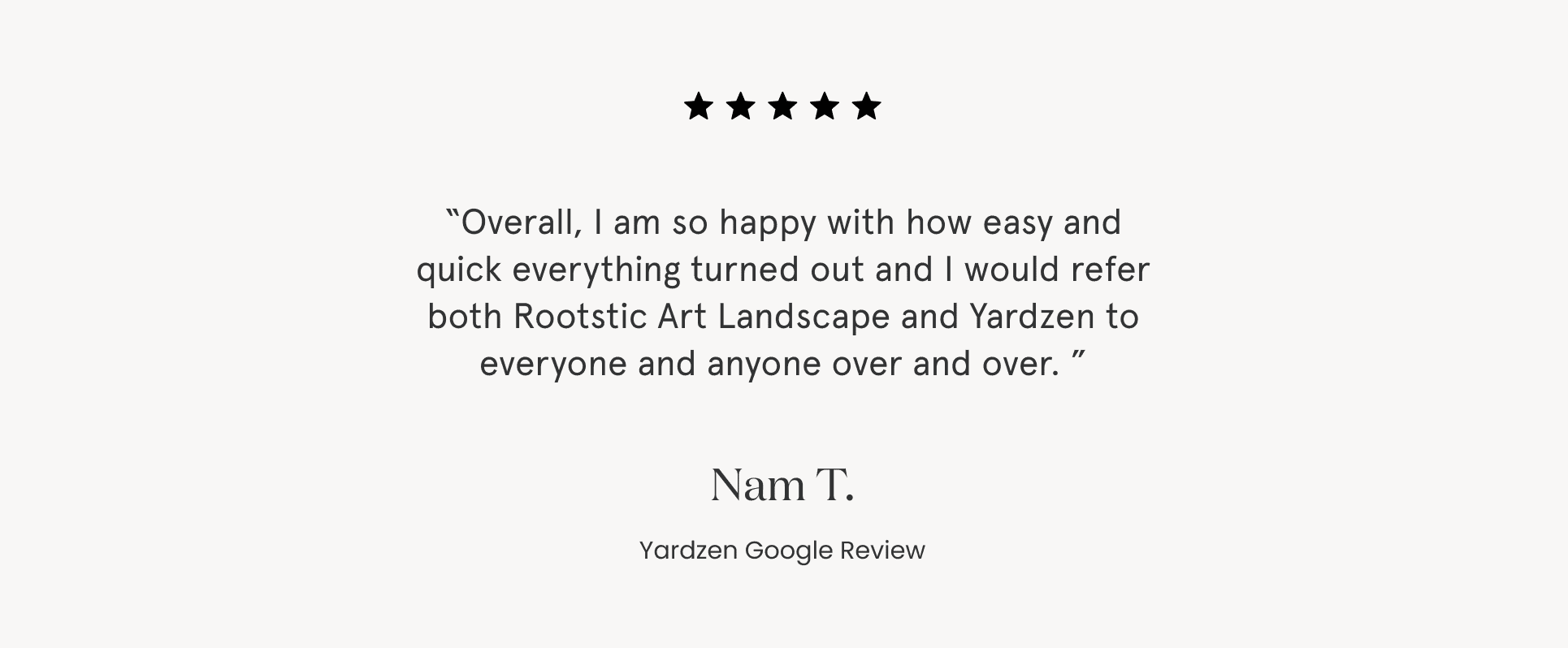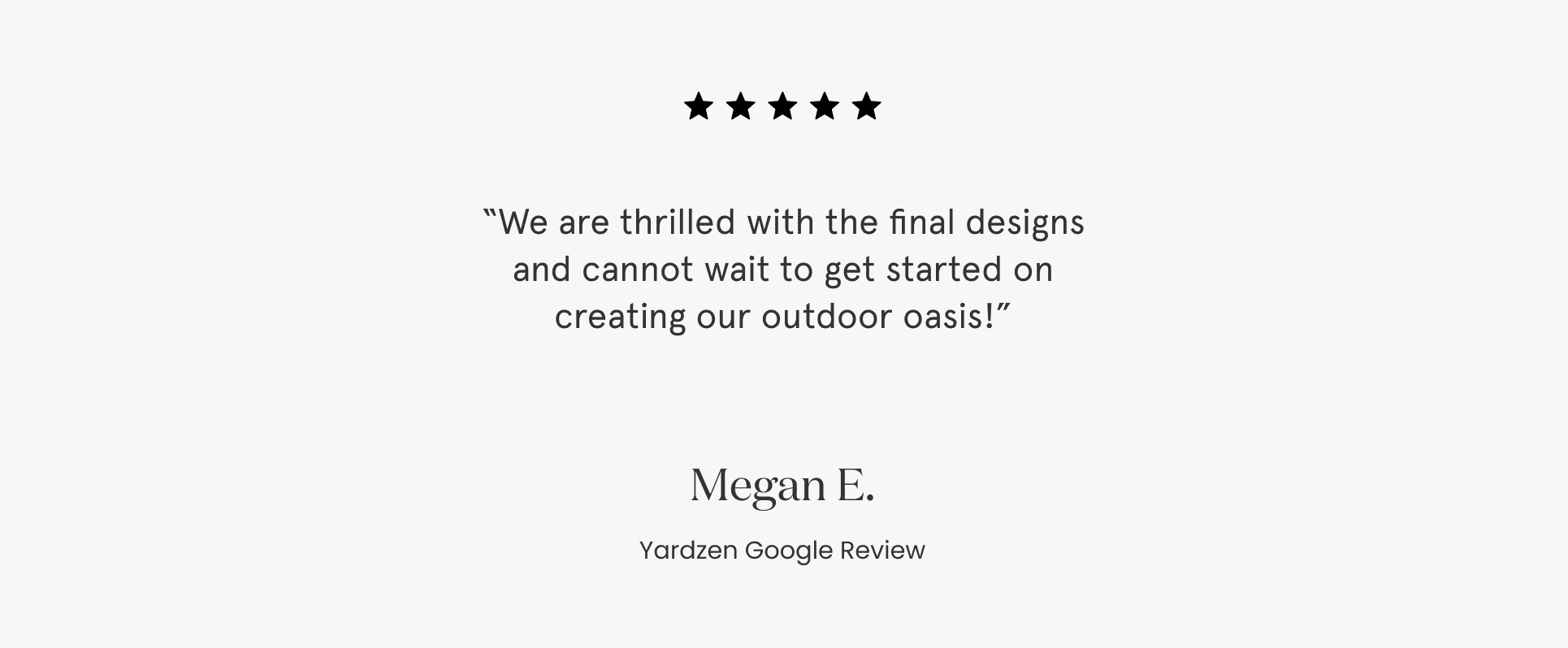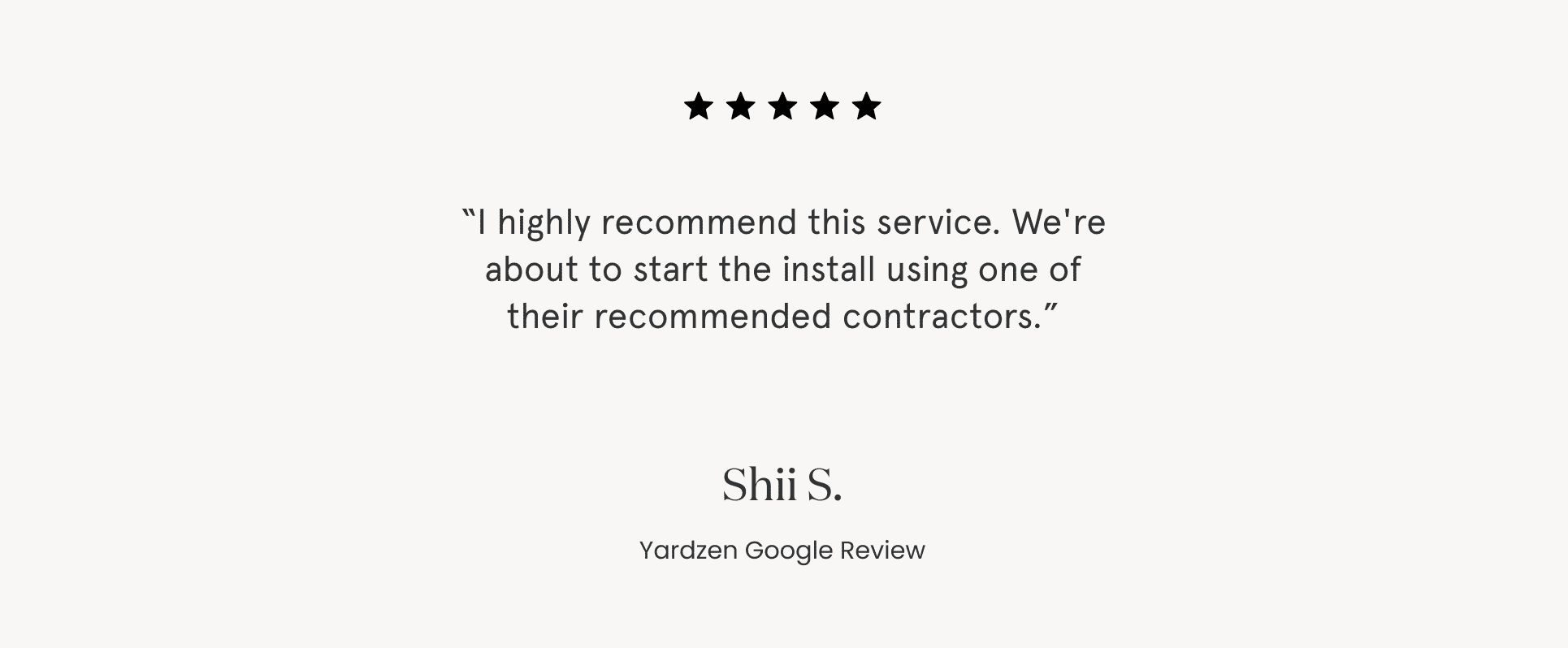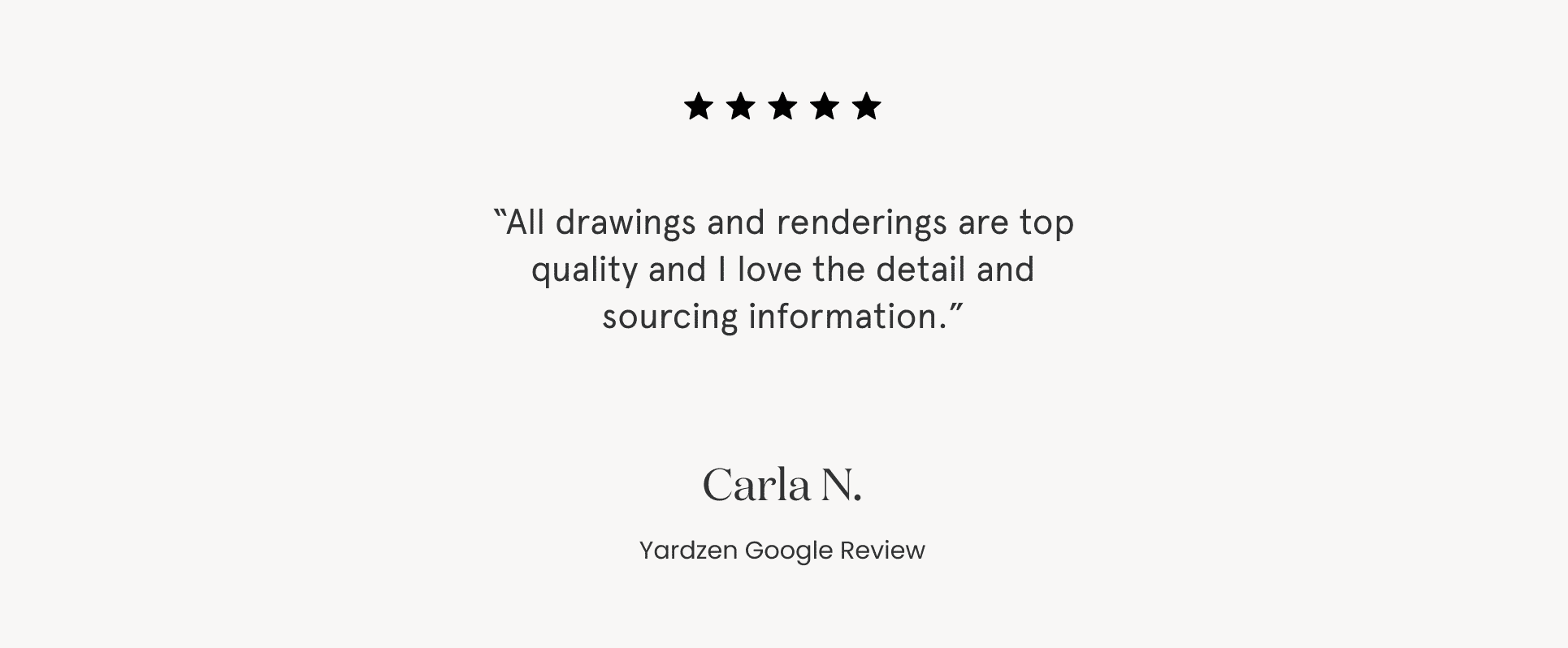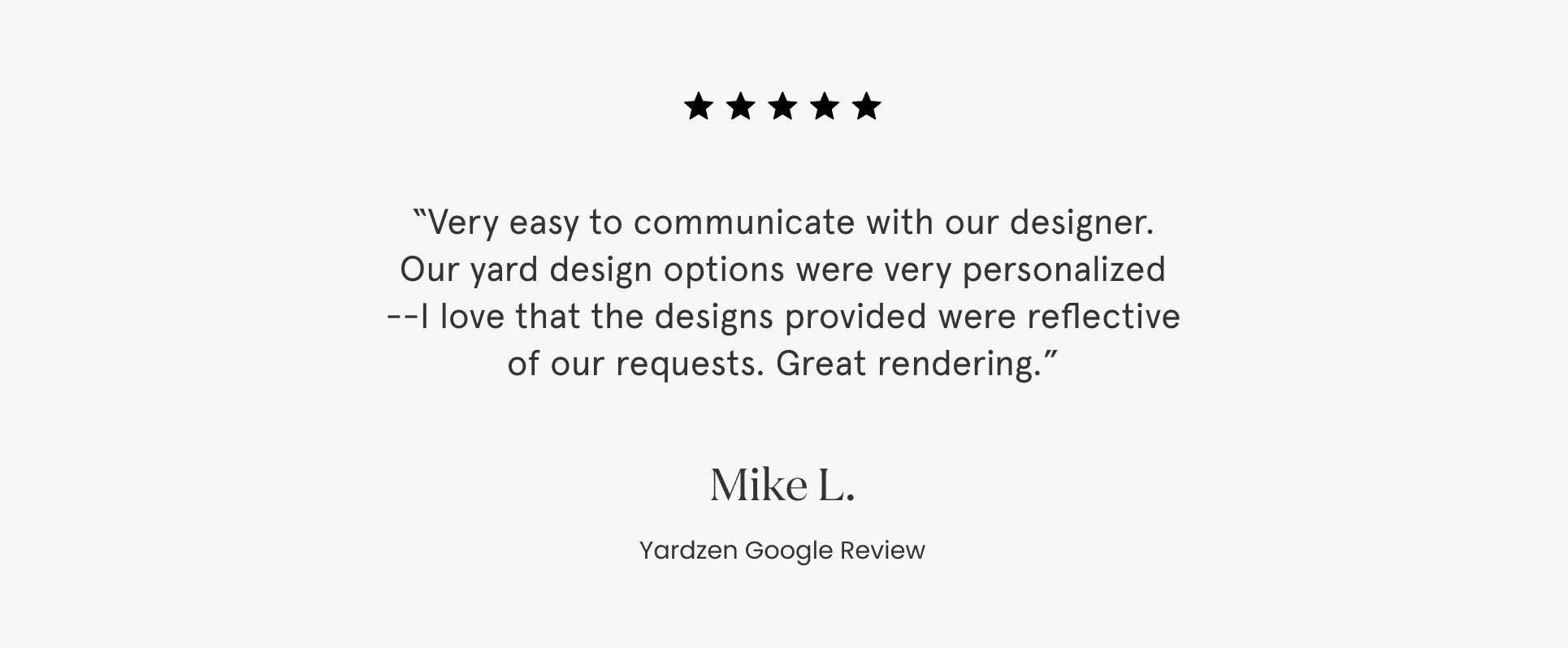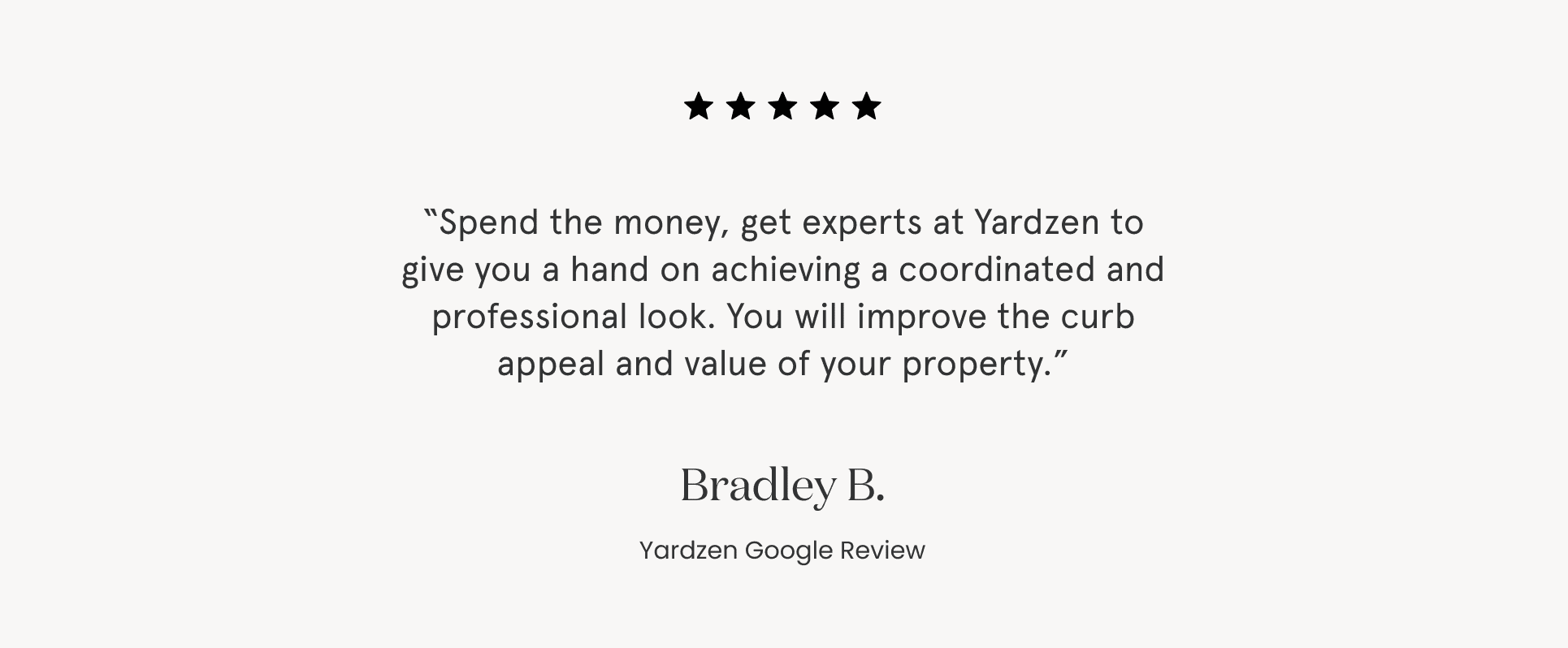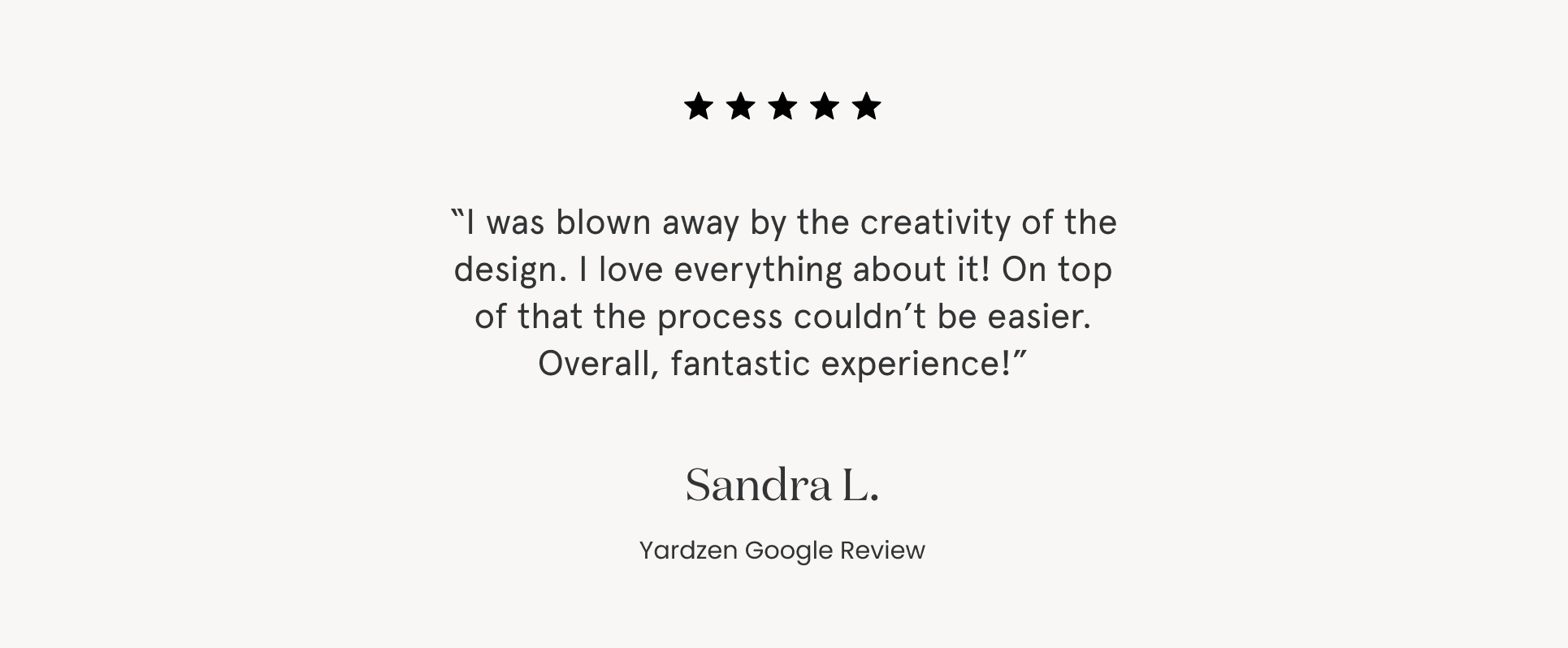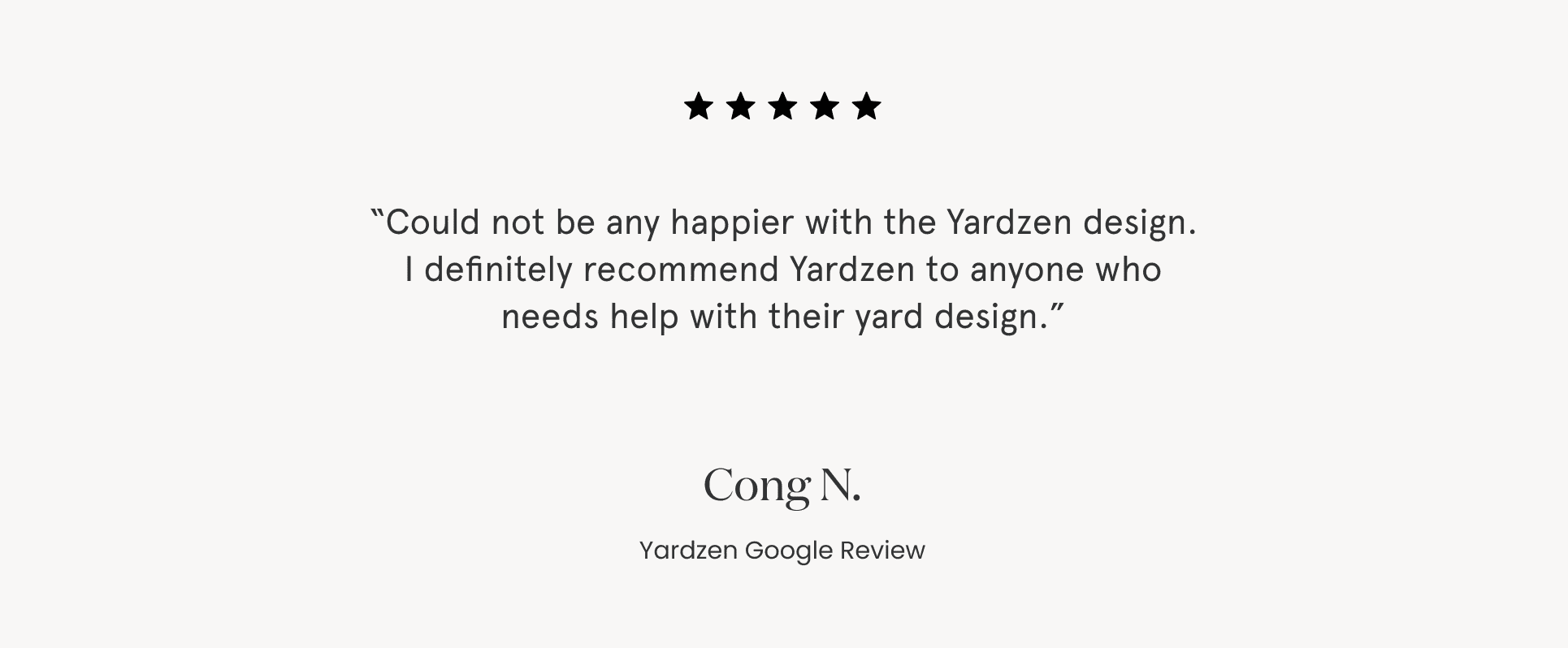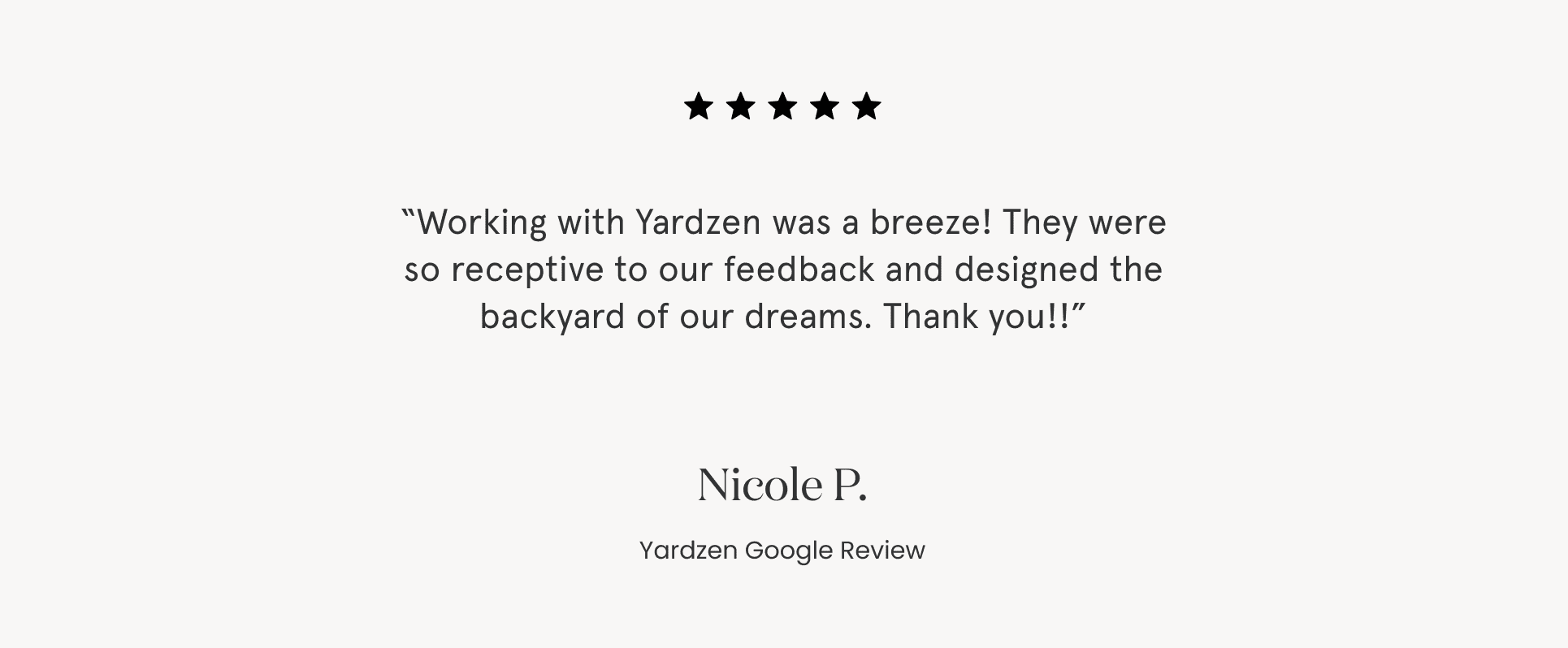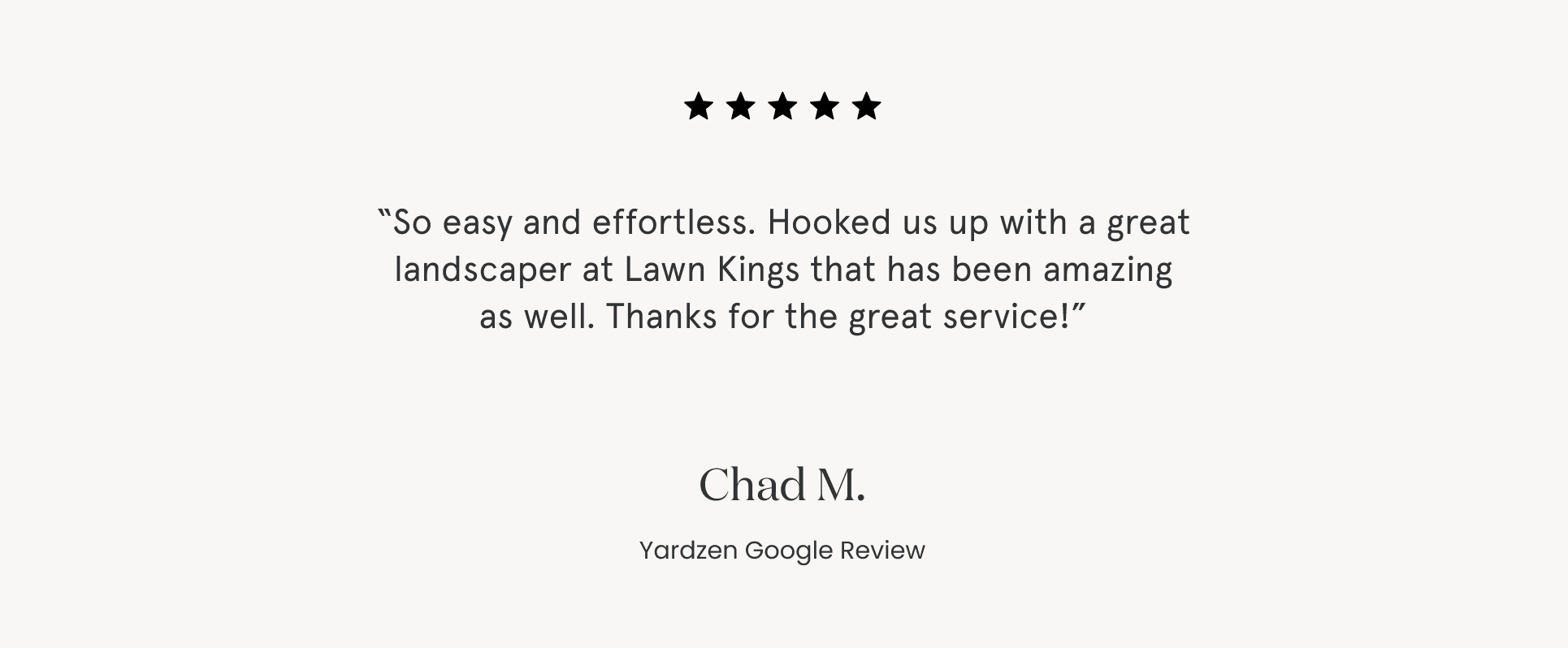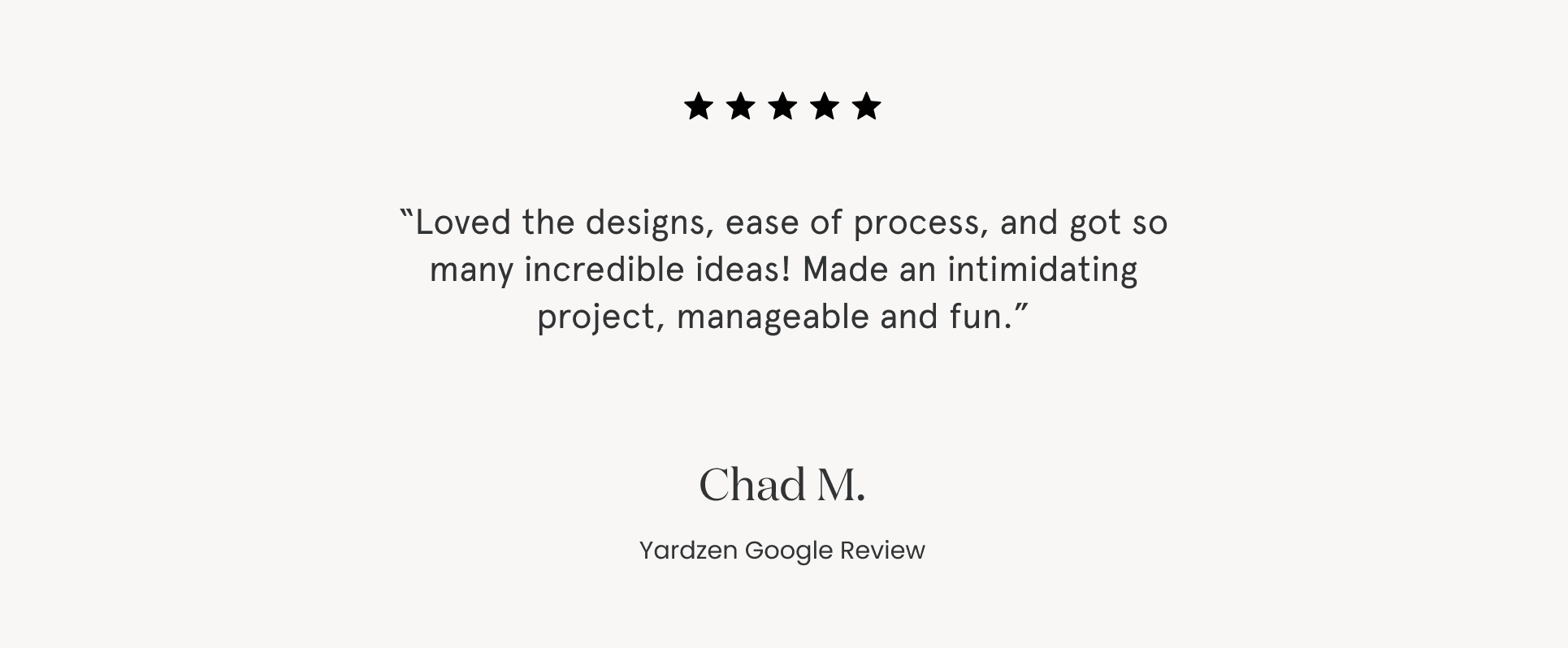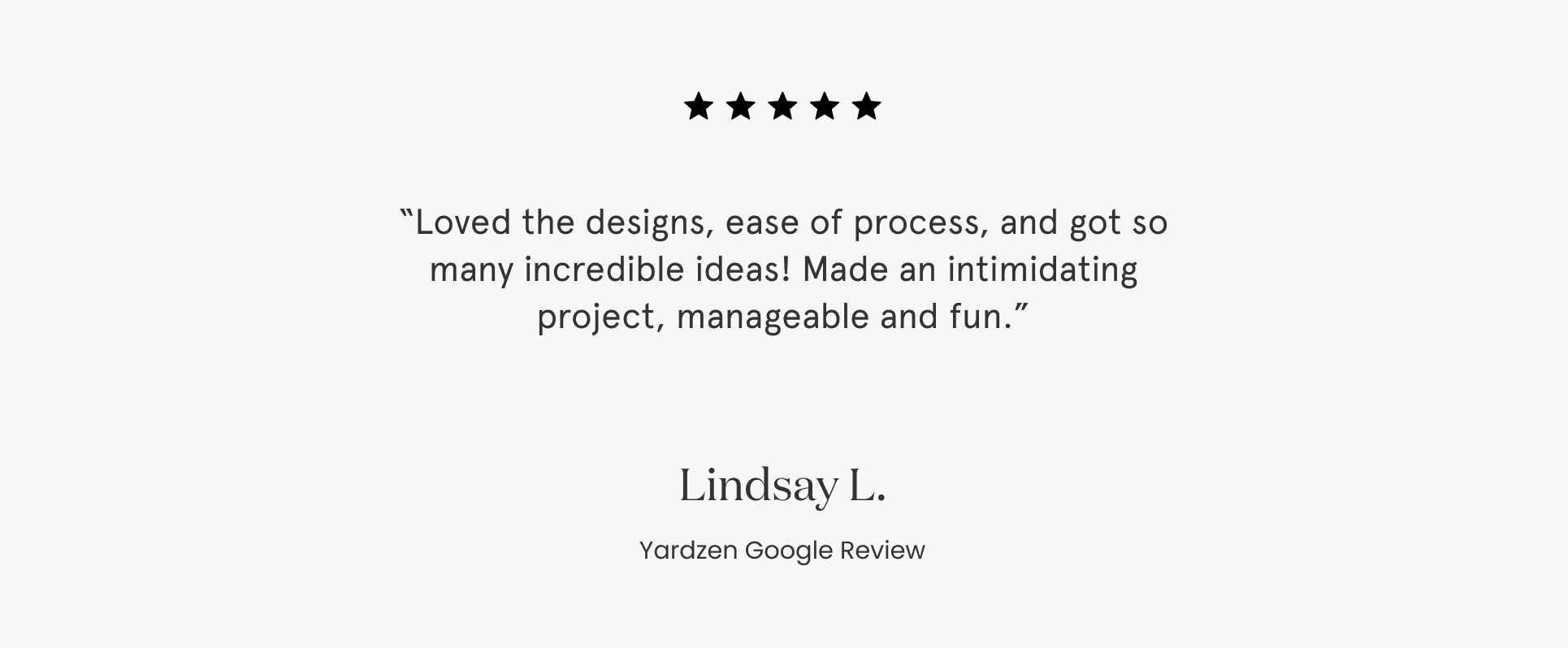 PHOENIX LANDSCAPING FAQS
What are popular features in Phoenix landscapes?
Phoenix is primed for outdoor living, and landscape designs in Phoenix jump at this opportunity by bringing traditionally indoor activities outside.
Outdoor kitchens, pizza ovens, and other cooking amenities are very popular, taking the fun of cooking and dining outside. Pergolas create shaded outdoor rooms and an opportunity to enjoy cooling breezes.
Pools are wildly popular to help beat the heat. Surprisingly, so are fire pits, which provide a great outdoor activity to enjoy with family and friends in the cool of the evening.
What design styles are popular with Phoenix homeowners?
Landscape designs in Phoenix range from modern to traditional, but almost uniformly embrace the regional desert landscape identity, in both planting and hardscape choices. Sandstone and other paving materials in warm, neutral colors feature heavily, echoing the adjacent mountain ranges. Planting calls upon native and climate-adapted species, from desert shrubs and grasses to succulents, big and small.
Lawns were historically popular, but due to their high water demand, they are increasingly being replaced by more water-wise landscape choices (we love this!). Artificial turf is an increasingly popular lawn replacement, though take care to shade turf where you can – it gets hot in the sun.
Yards are built for outdoor living, with a variety of amenities for spending time outdoors, from kitchens and dining areas, to pools and sport courts, to lounge and entertainment areas.
Shade is a vital resource, be it from trees or structures, and designs pay close attention to creating comfortable, shaded environments.
Should I use plants native to Phoenix in my landscape?
Phoenix's desert climate calls for plants that can tolerate hot, dry conditions. Because they evolved to thrive in this climate, plants native to the Phoenix region are a great choice, and are most likely to thrive with minimal extra water or maintenance. Not only do native plants perform well, they offer vastly superior habitat benefits to local wildlife.
Native plants are much more than cactus! The Sonoran Desert that Phoenix sits within is home to a broad range of beautiful plants that perform well in landscape designs. Sculptural succulents like saguaro cactus are a part of this plant community, but so are gorgeous sun-bleached shrubs like desert holly, bold wildflowers like skyrocket and desert marigold, and the gorgeous desert willow, one of our favorite small specimen trees.
What are top considerations for Phoenix landscapes?
Landscape designs – both planting and hardscape – must consider climate first and foremost. Any elements in a Phoenix landscape design should be able to endure the desert's heat and aridity. This means avoiding wood features while leaning on sturdy materials like stone, and choosing plants adapted to thrive in desert conditions. With the region in the grips of an epic drought, choosing low water, drought tolerant plants is a must.
Monsoon rains also pose a flash flood risk, making permeability critical – maintaining a high percentage of planted or permeable surfaces in a yard not only mitigates flooding, but also reduces heat absorption, leading to cooler evening conditions.
When should I start my landscaping project?
Now! Any time of year is great to begin work on a landscape project.
When possible, we suggest utilizing the winter to work through the design phase – this sets you up to get on contractors' books early in the build season, so you can have your design installed and ready to enjoy in time for summer.
If winter has passed, don't worry, it's never too late in the year to begin work on a landscape design project.
"Highly suggest Yardzen. The online process made everything super easy and efficient. Thank you to the entire Yardzen team."
Shannon M., Yardzen client
Yardzen creates local landscape designs in:
Apache Junction, Avondale, Buckeye, Carefree, Cave Creek, Chandler, El Mirage, Fountain Hills, Gila Bend, Gilbert, Glendale, Goodyear, Guadalupe, Litchfield Park, Mesa, Paradise Valley, Peoria, Phoenix, Queen Creek, Scottsdale, Sun City, Sun City West, Surprise, Tempe, Tolleson, Wickenburg, and Youngtown.
Explore other Arizona landscape designs by Yardzen