Landscape design & build for Twin Falls
Yardzen designs everywhere in the U.S. and the Twin Falls area is one of our favorites. Twin Falls is growing quickly, and it's easy to see why. Abundant sunshine, stunning natural beauty, a charming historic downtown, and an accessible cost of living make a compelling case for setting up shop in this southern Idaho hub.
EXPLORE DESIGN PACKAGES
Climate
Twin Falls also enjoys a beautiful four-season climate, with snowy, cold winters and crisp springs giving way to hot, dry summers and cool, picturesque falls. For much of the year, conditions are ripe for outdoor living, especially for hardy sorts, a term which tends to apply to most of the population.
Recreation
Twin Falls holds special appeal for outdoors enthusiasts, from the dramatic waterfalls nearby on the Snake River, to myriad opportunities for hiking, biking, and fishing your way through the surrounding high desert landscape, Twin Falls residents have no shortage of ways to immerse themselves in nature.
Outdoor Living
Landscape design can help Twin Falls residents get the most from their outdoor spaces. Looking for that indoor/outdoor lifestyle? Yardzen has designed it all, from outdoor kitchen and dining rooms, to work and play areas, to entertainment and lounge zones. Want to beat the heat? Landscape design can help, with shade trees, breezy pergolas, or space-efficient plunge pools all offering a chance to cool down and enjoy your outdoor spaces.
Design & Build
Yardzen can help you enjoy all that Twin Falls has to offer, working with you to develop a landscape design for your yard that gets you the look, feel, and function you are dreaming of, then connecting you with a licensed, vetted contractor from the Yardzen's Pro Network to get your design built.
TRUSTED BY THE EXPERTS


TWIN FALLS, ID LANDSCAPE DESIGN GALLERY
POPULAR AMENITIES IN TWIN FALLS YARDS
Simple and thorough online process
Take a style quiz, share videos and photos of your existing outdoor space, and learn about the costs in our Yard Builder™ tool. Our design team will help you at every step of the process.
GET STARTED >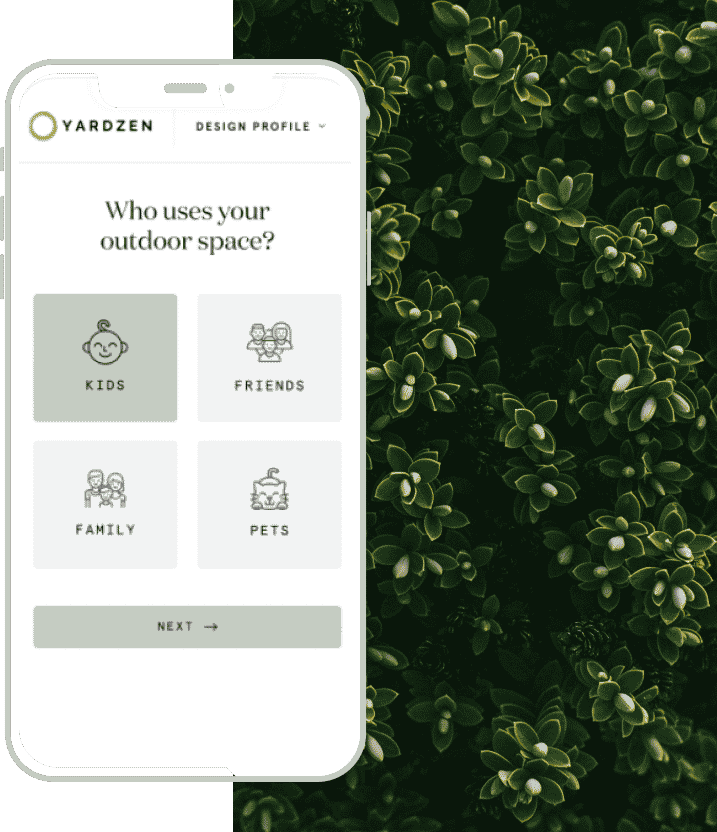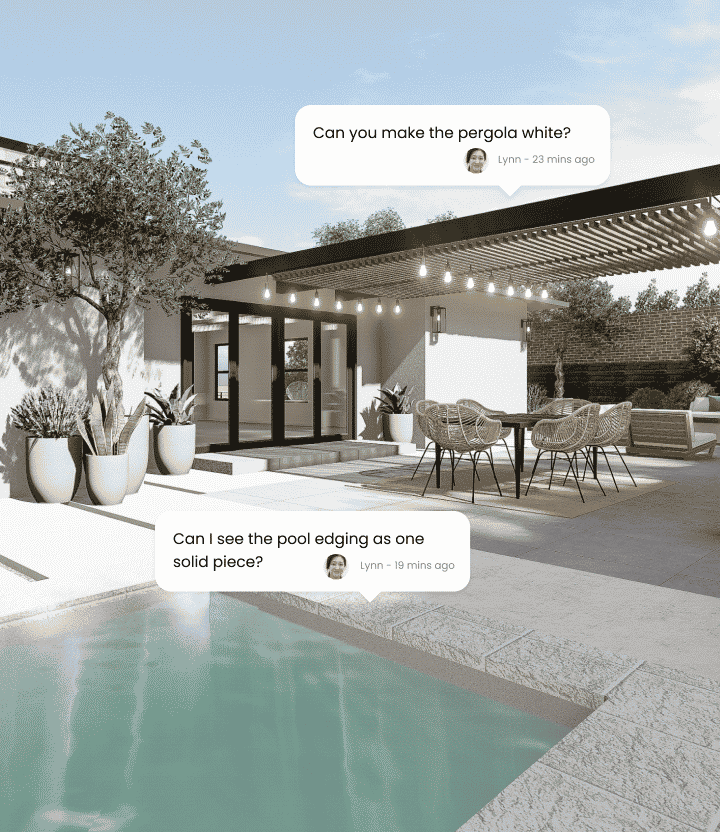 The easiest path to a final design you'll love
Review your first design in our online Feedback Studio. You'll be able to share feedback before we start incorporating your changes. A live design review call is also available to help get your project ready for installation.
GET STARTED >
Built by someone you (and Yardzen) trusts
We'll translate your 3D design concepts into a detailed CAD plan that's ready to install. Next, we'll connect you to a vetted, Twin Falls area landscape contractor who can bring your dream yard to life.
GET STARTED >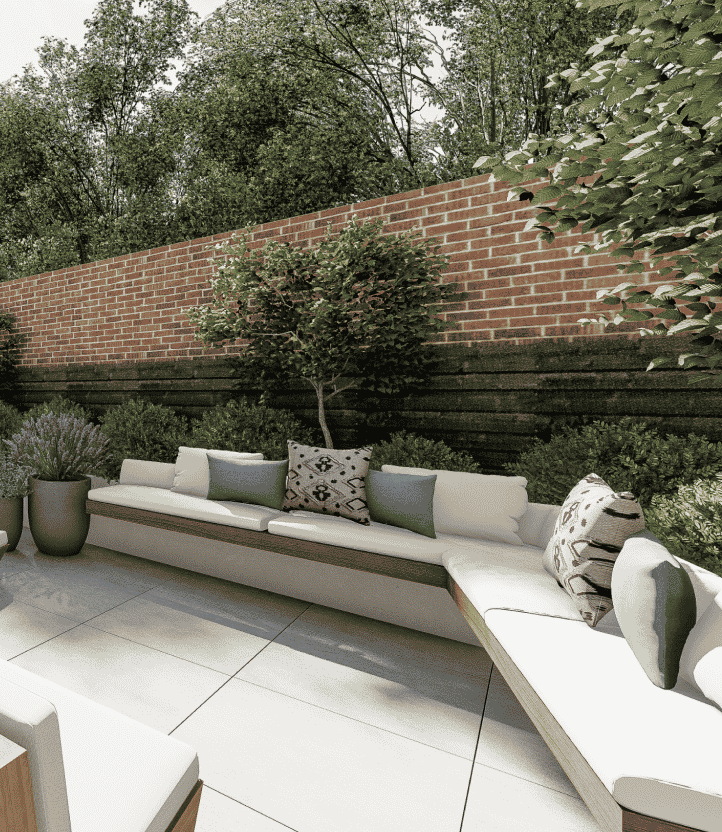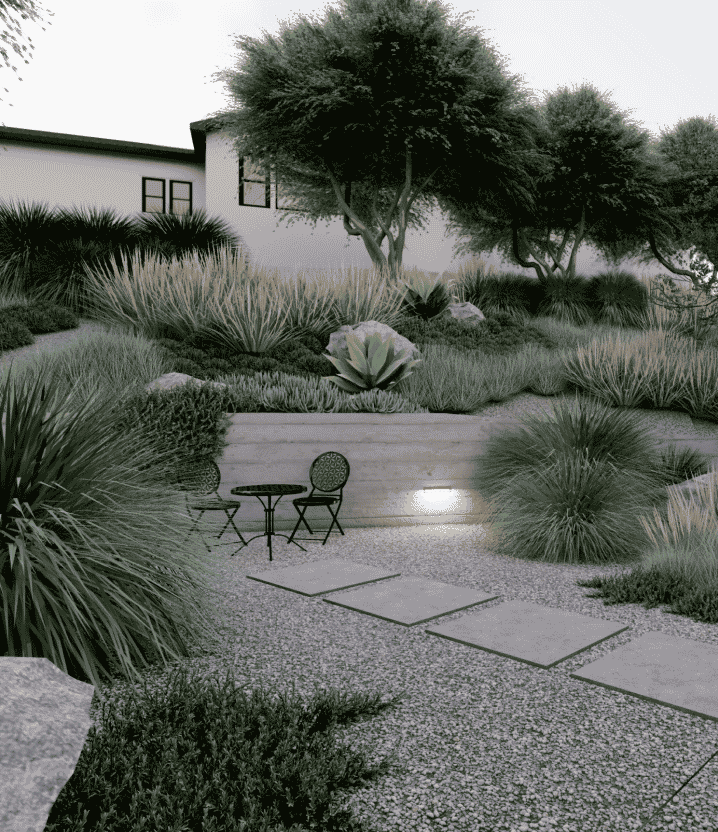 Custom designs for your unique outdoor space
We've built a database of plants, trees, and groundcovers that match to Twin Falls's planting zones, sun/shade/water requirements, aesthetic, and essential features like native plants. Using satellite and aerial imagery, coupled with your photo, video, and factoring in your details, we can create the outdoor space of your dreams.
GET STARTED >
WHICH YARDZEN PACKAGE IS RIGHT FOR YOU?
Take our YardBuilder quiz to find out.
GET STARTED

1. Tell us about your unique outdoor space

2. Answer a few questions about your dream yard

3. Get a personalized design package recommendation
WHAT YARDZEN CLIENTS ARE SAYING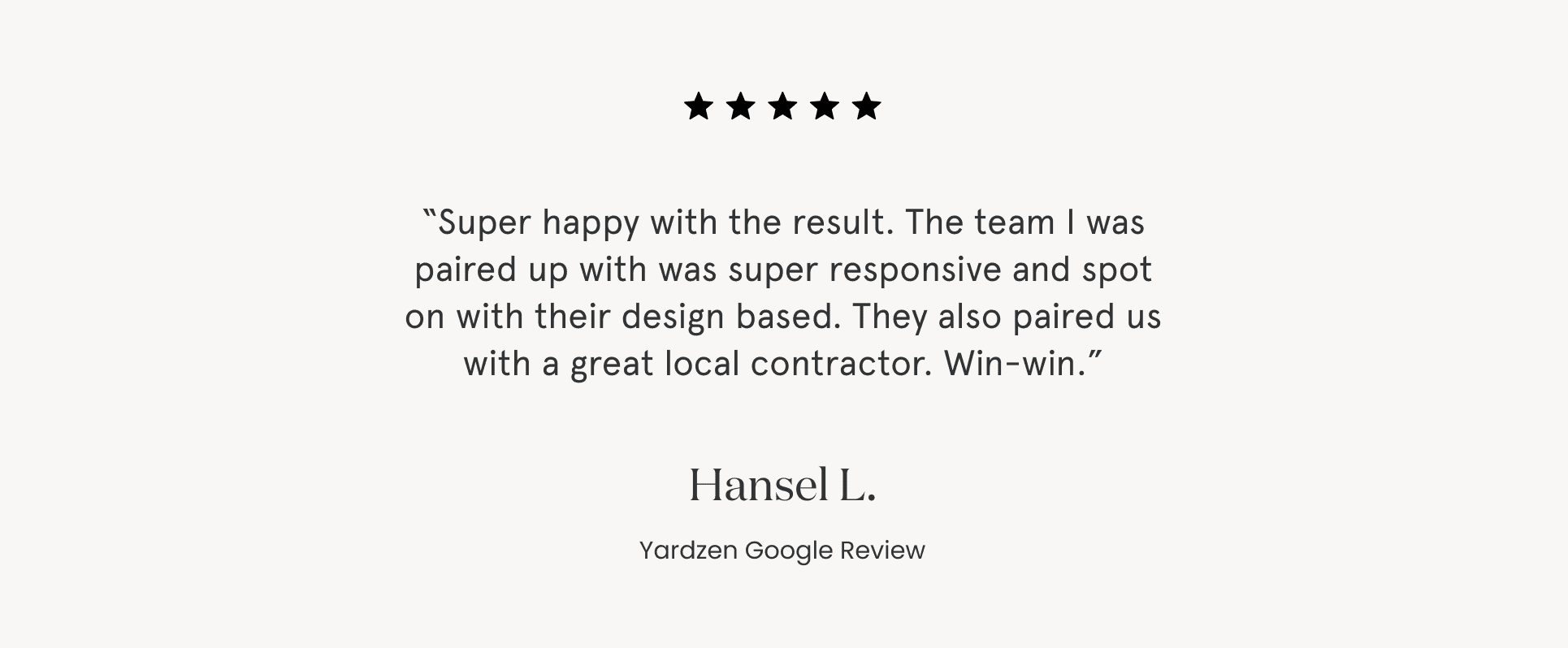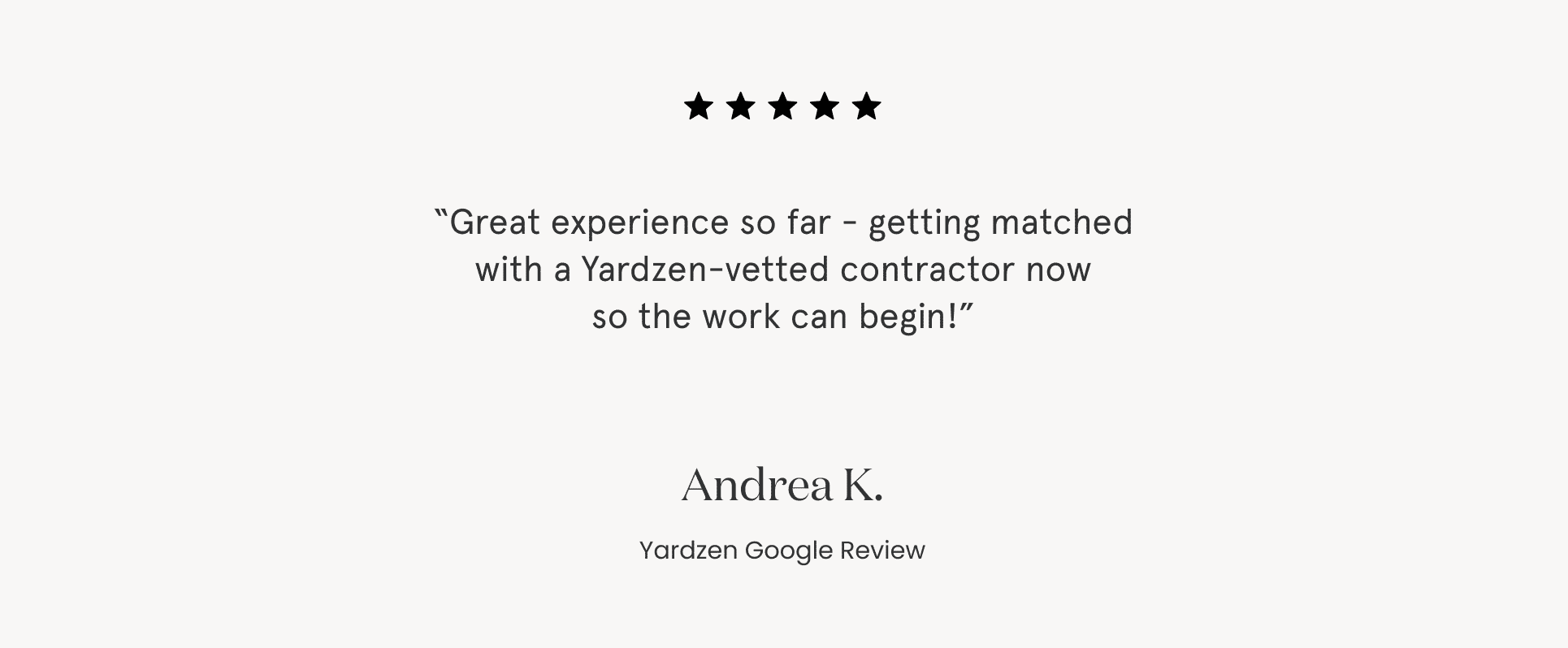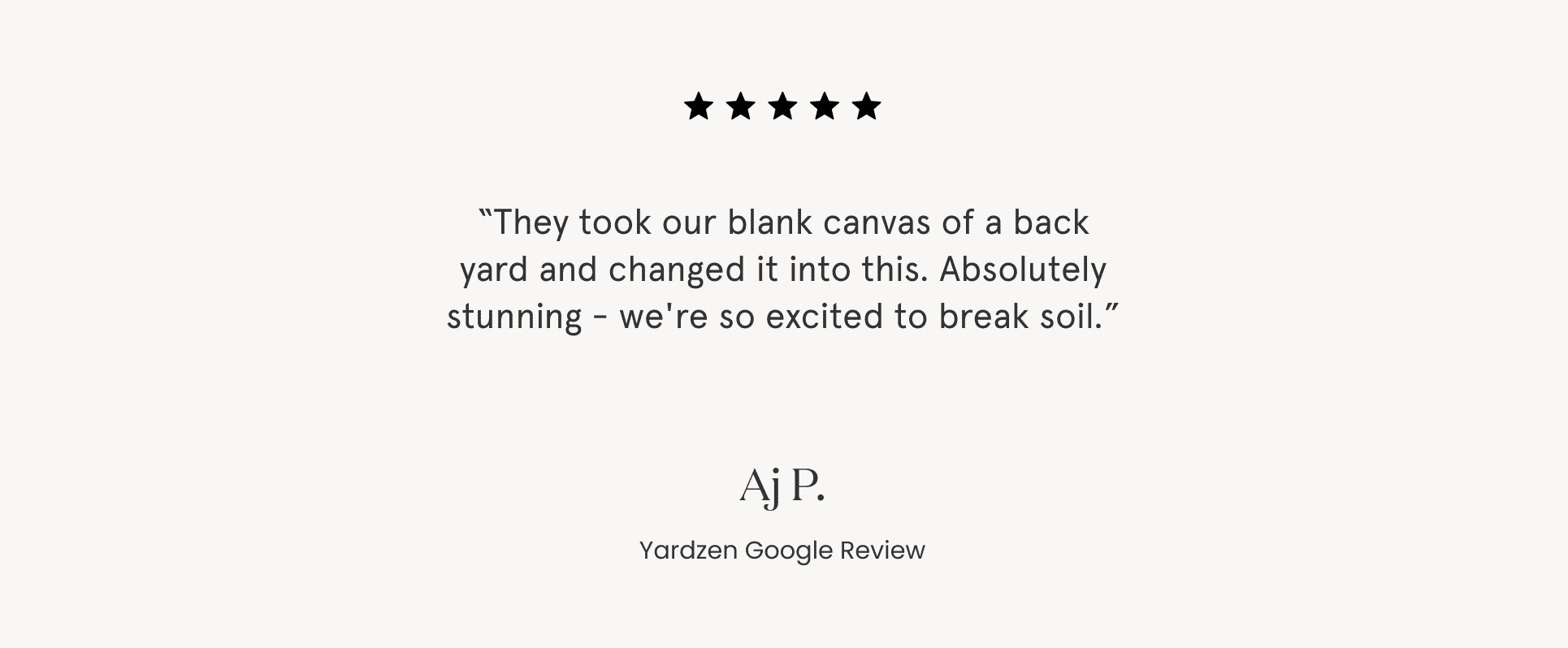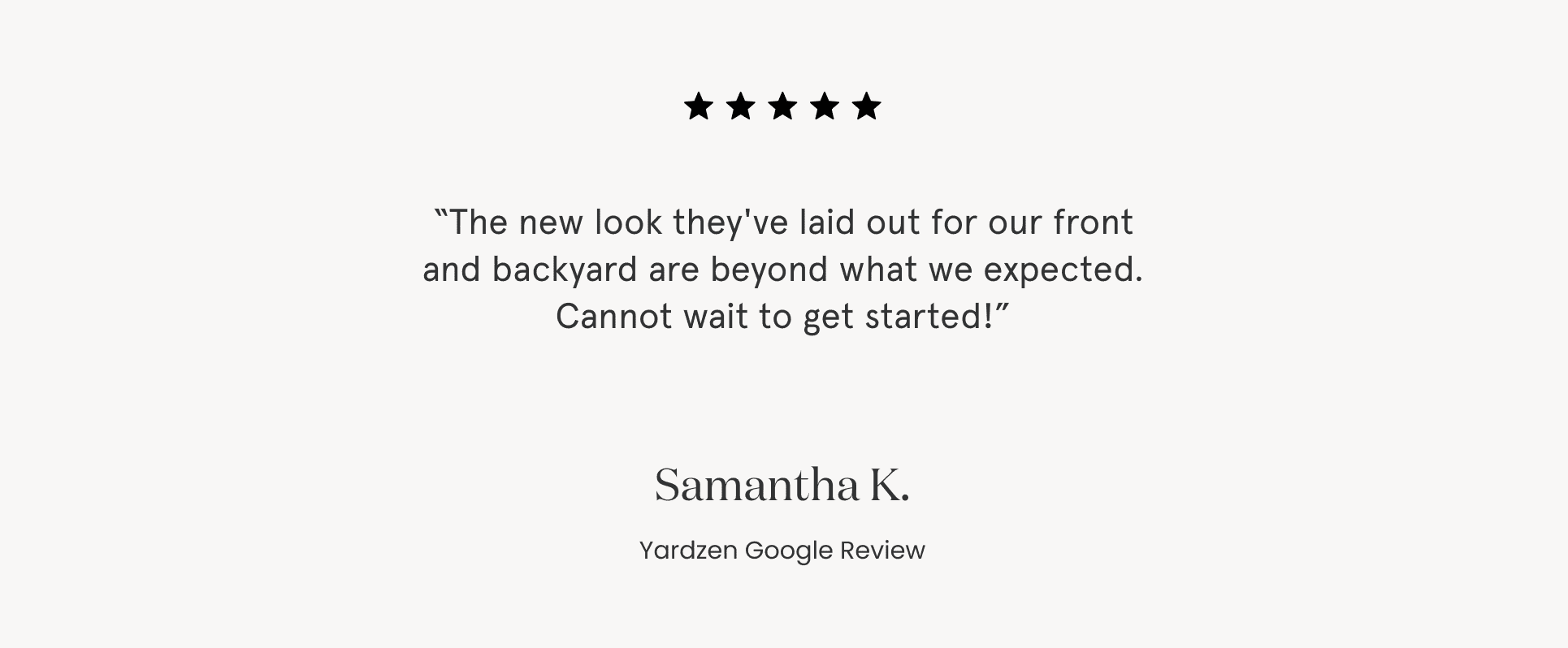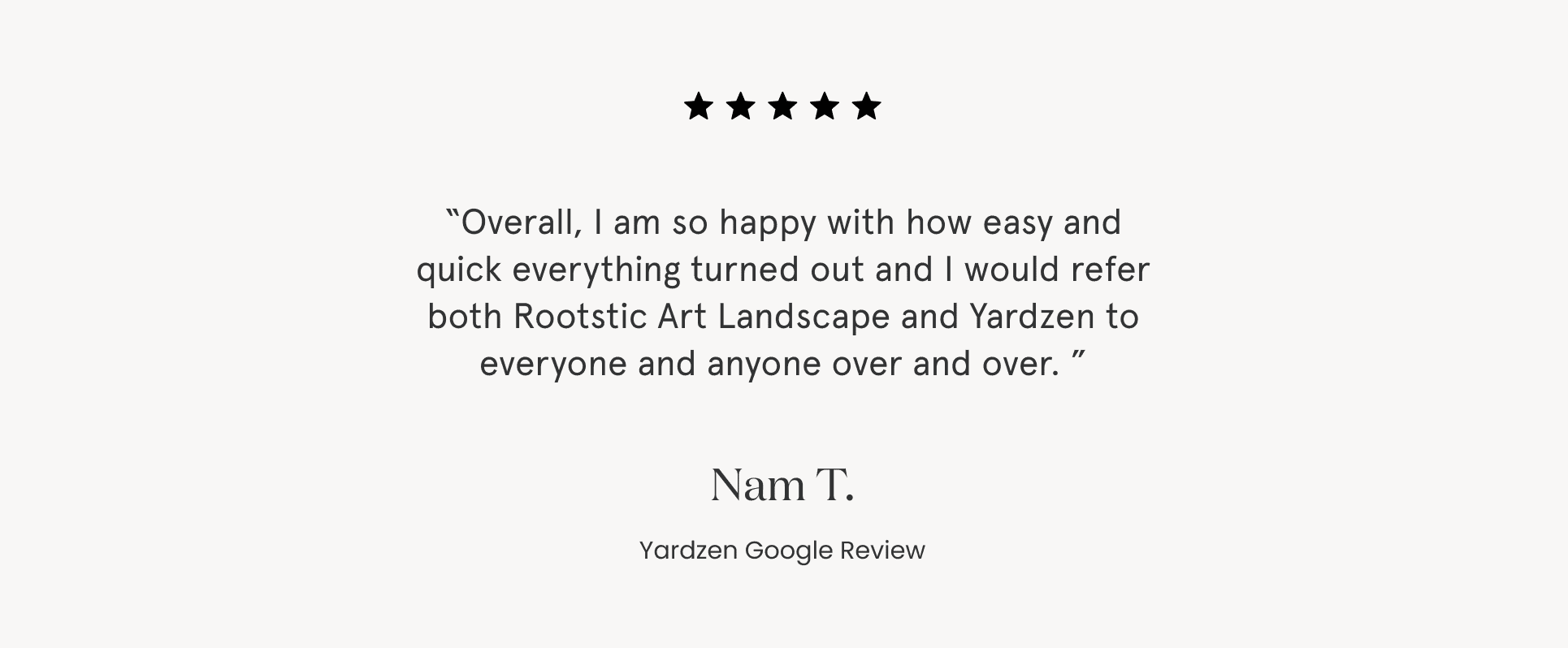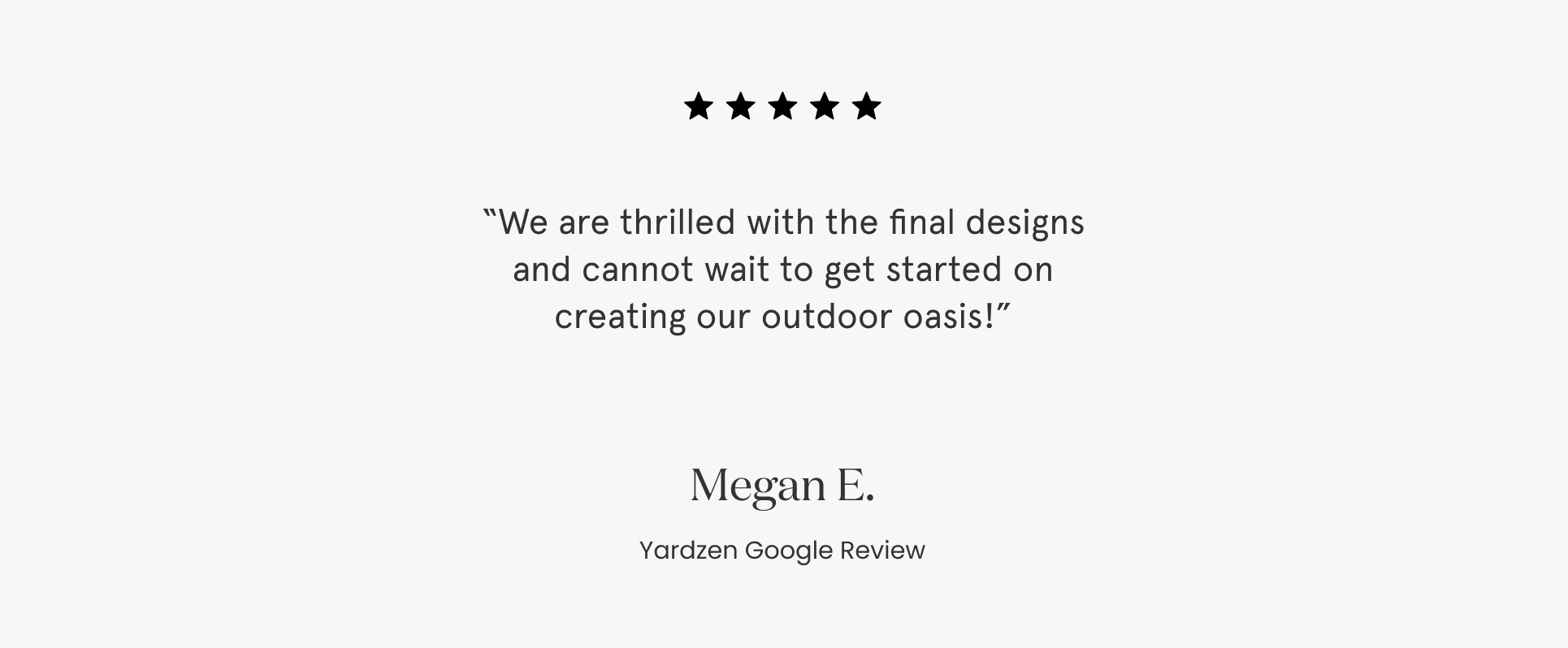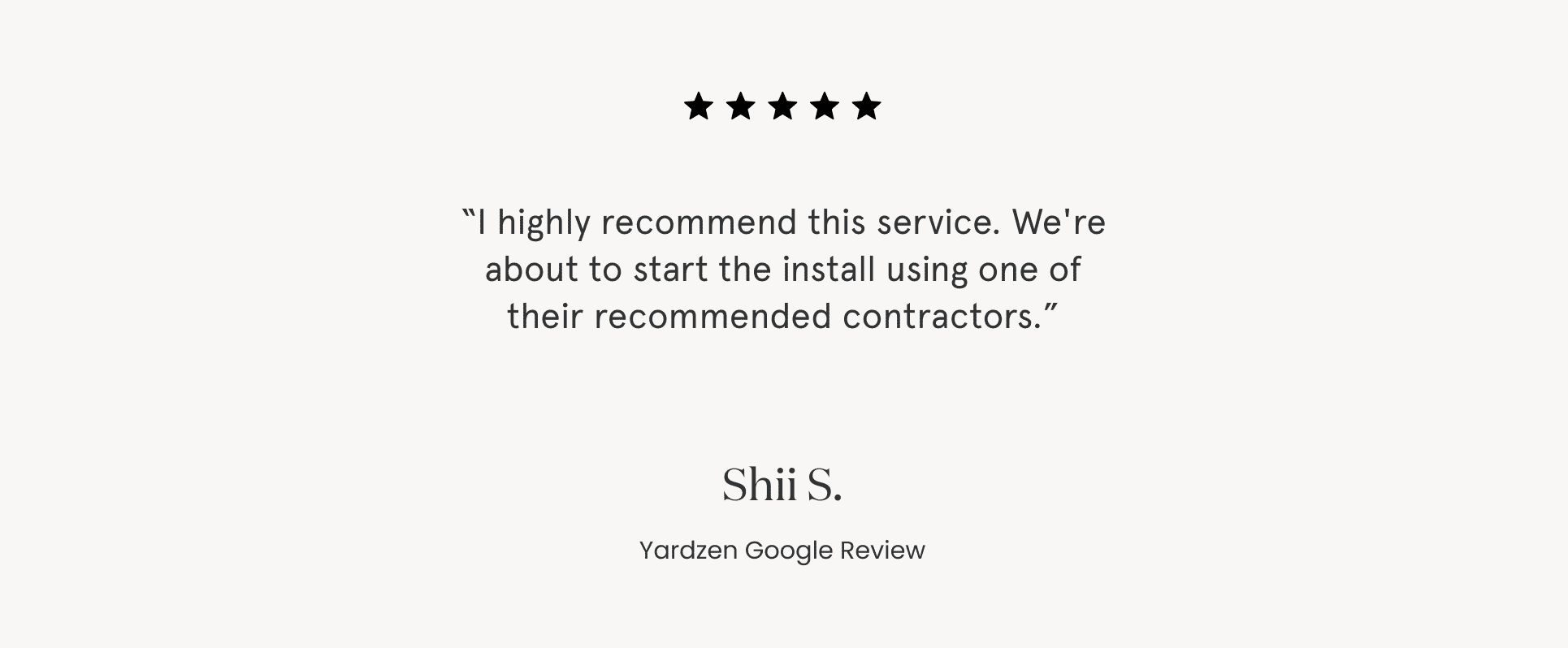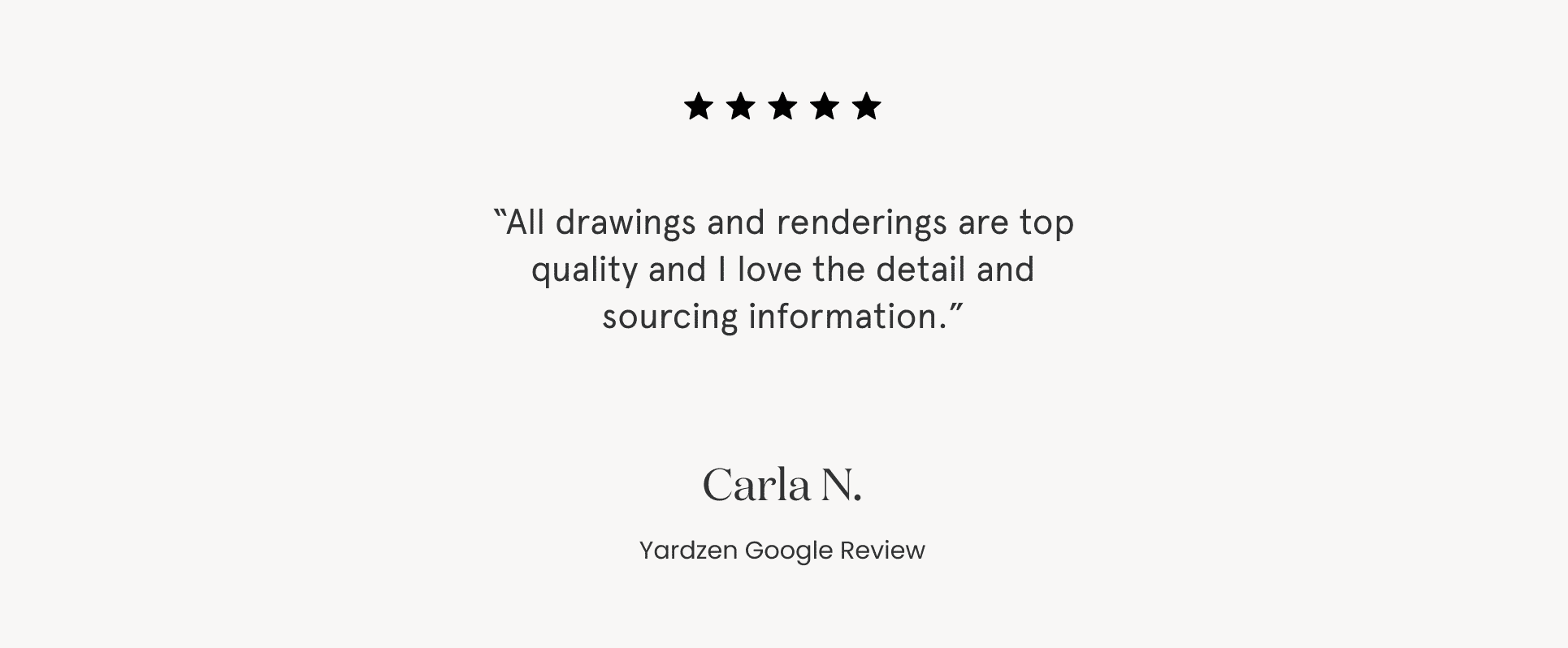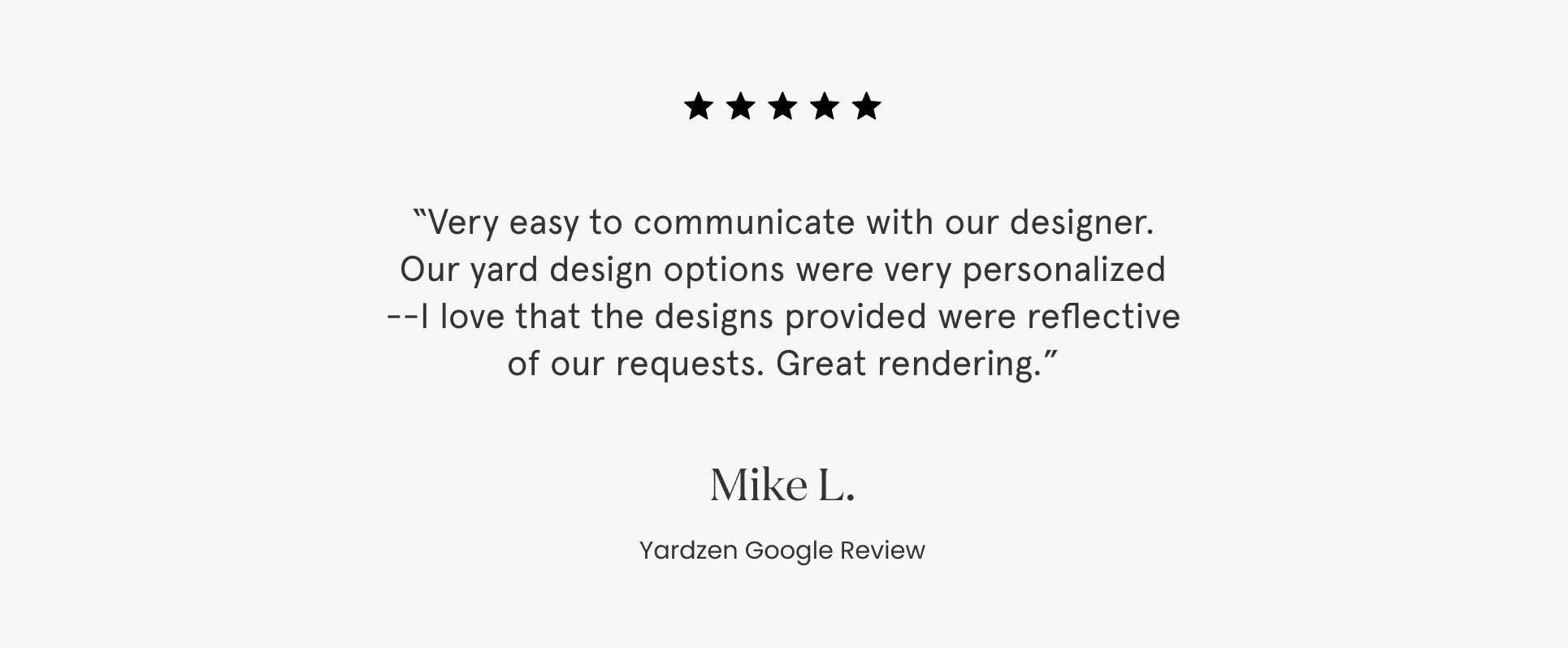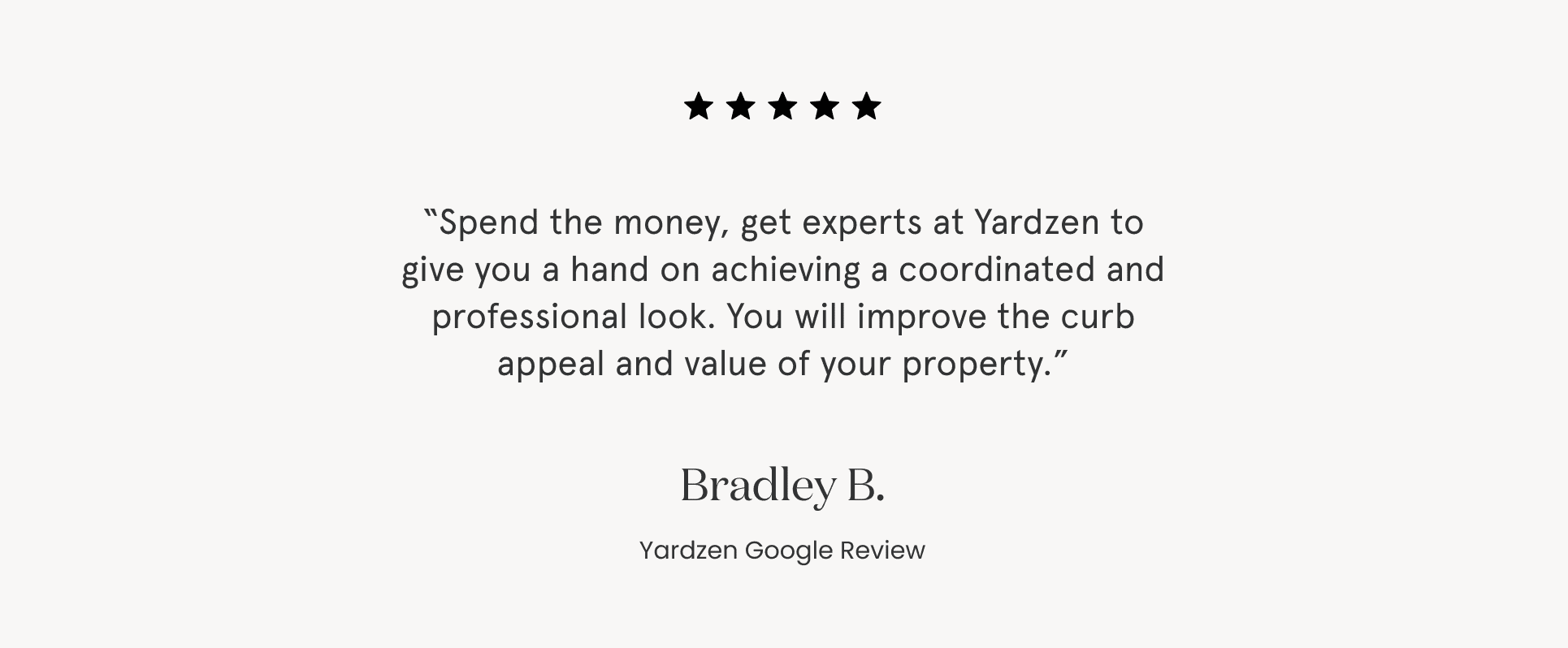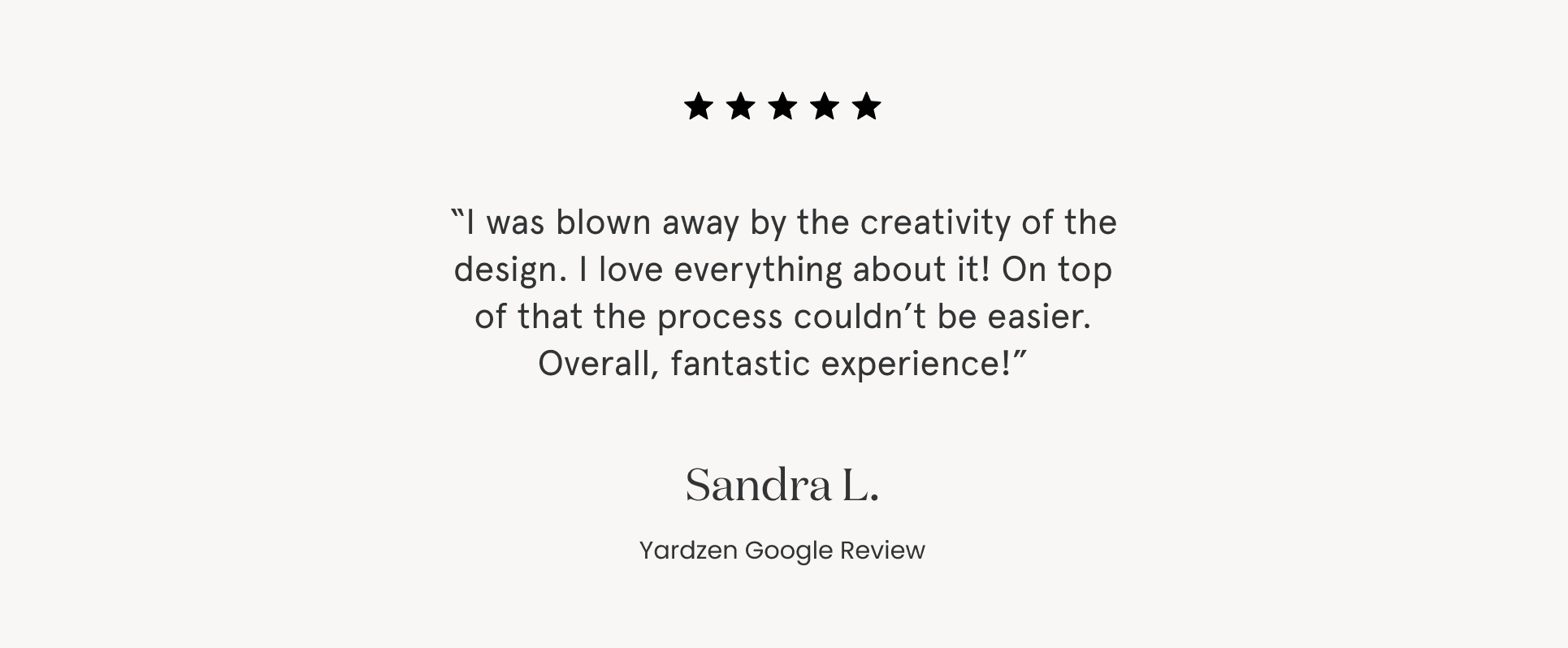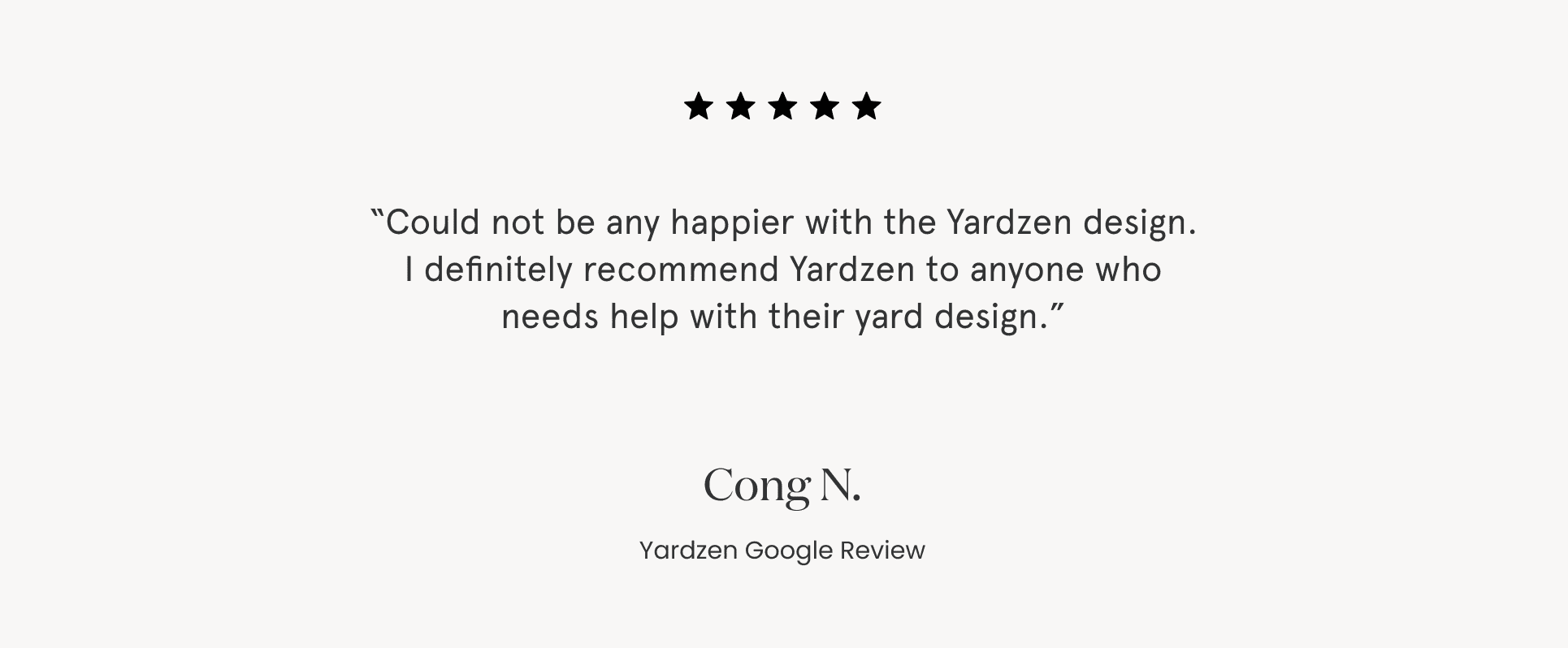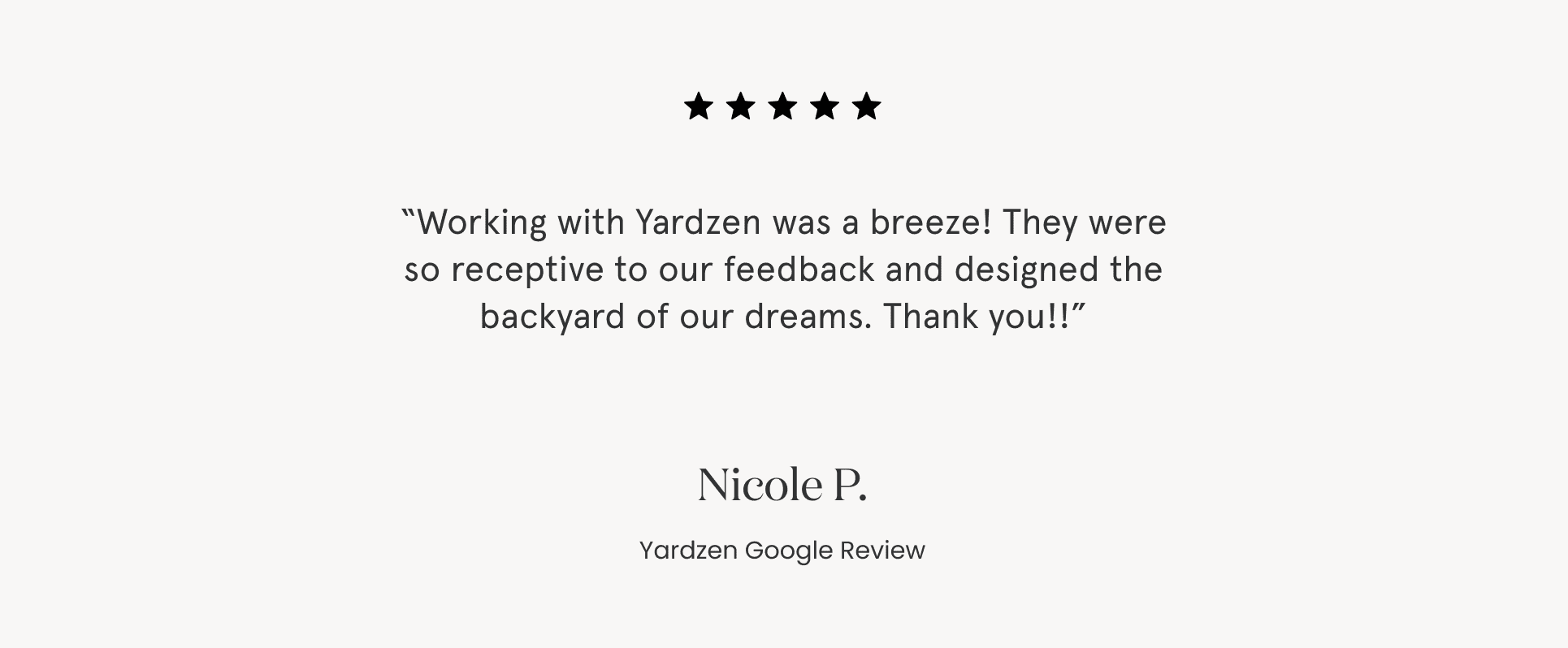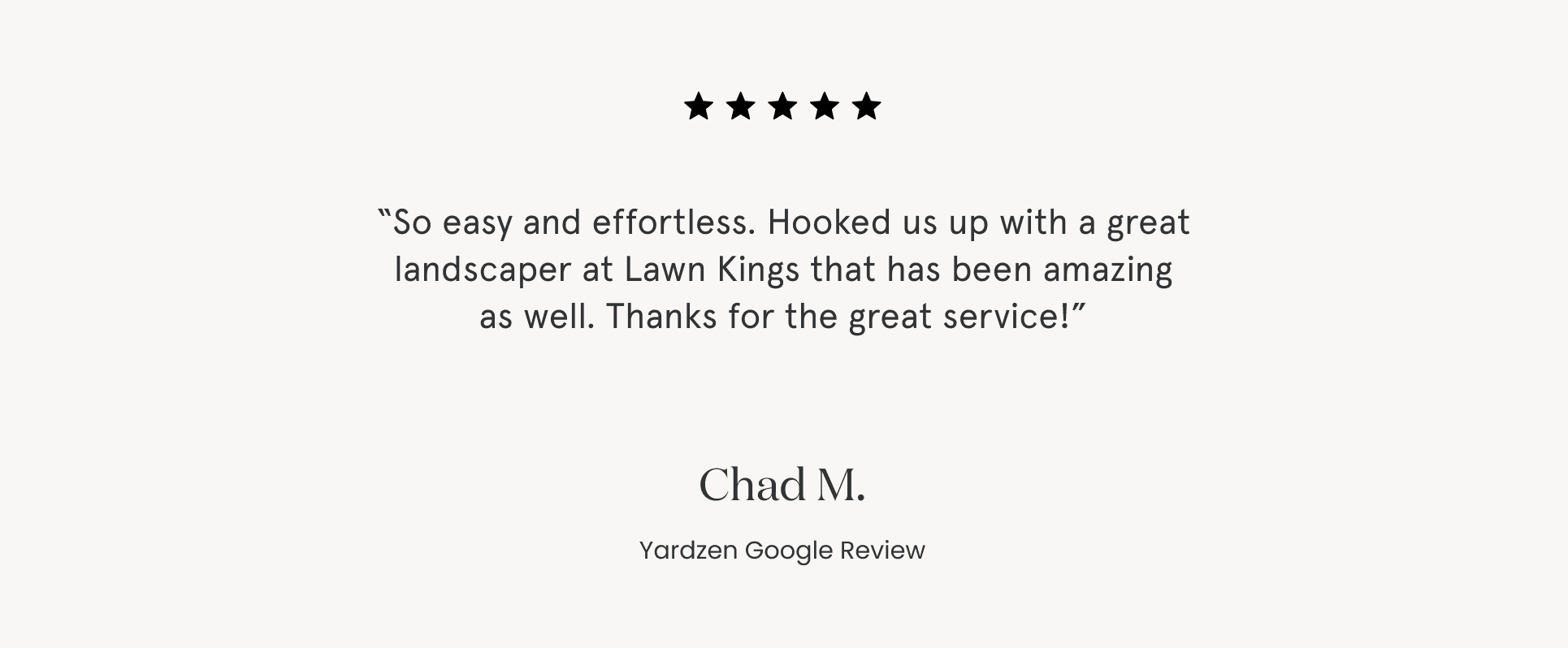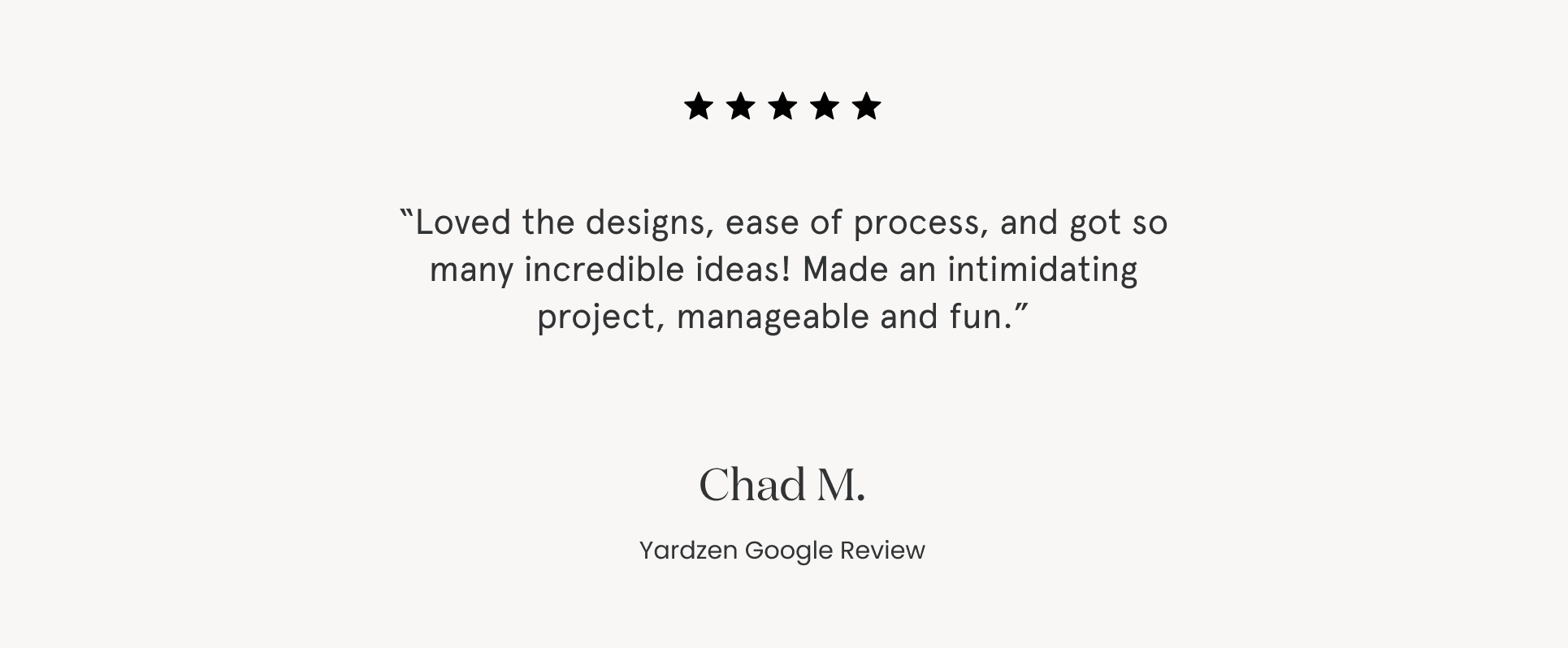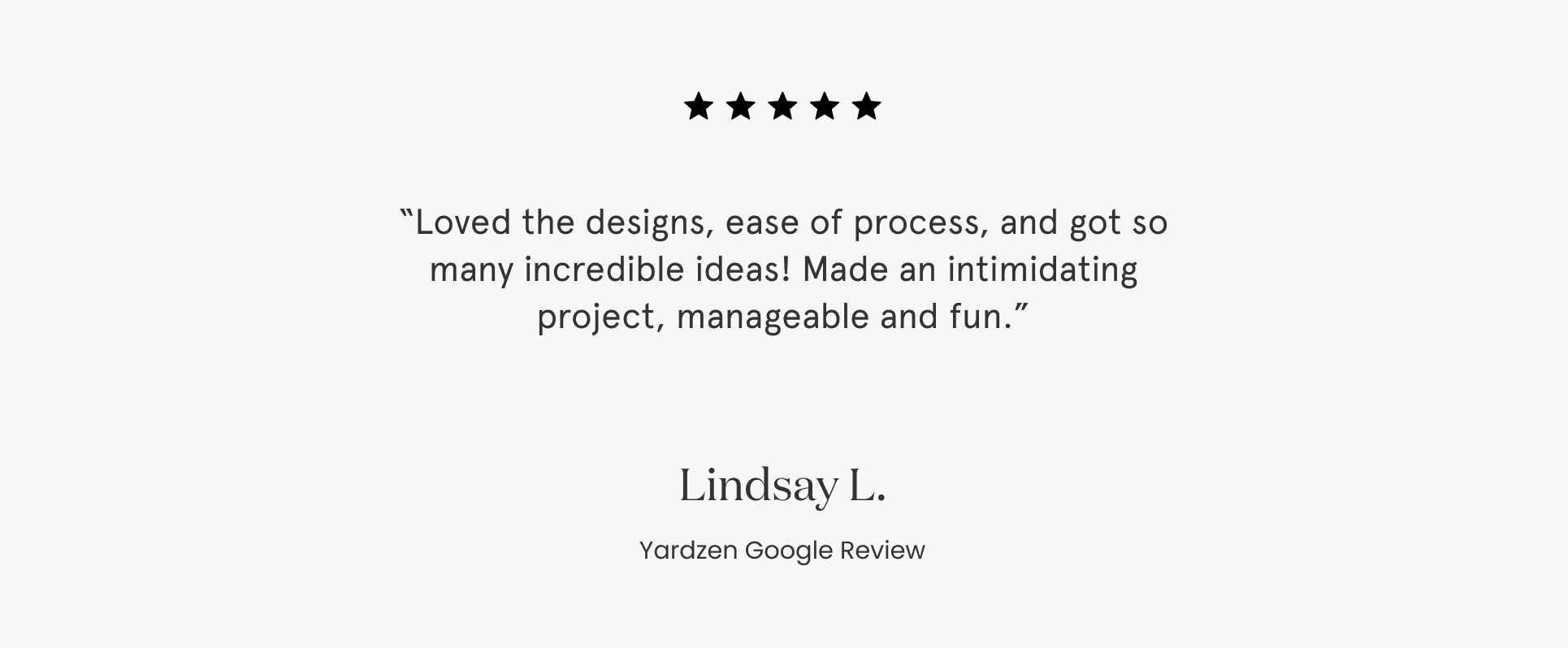 TWIN FALLS LANDSCAPING FAQS
What design styles are popular with Twin Falls homeowners?
Twin Falls landscapes tend to follow the classic American archetype: abundant lawns, specimen trees, and foundation planting dominated by structural shrubs. Elements of the regional high desert landscape make regular appearances, primarily through the incorporation of natural stone walls and decorative boulders.
Being an arid climate, low water and drought tolerant designs are becoming increasingly popular, as well. These designs feature species native to the region, or to regions with a similarly dry climate.
What are popular features in Twin Falls landscapes?
Twin Falls landscape designs frequently feature amenities for outdoor living, from outdoor kitchens and dining areas, to lounge spaces for entertaining friends, to outdoor theaters for family movie nights. Being a family-friendly community, recreational spaces like play areas and sports courts are another common feature.
Shade is a top priority in Twin Falls landscapes. For many, existing trees do the trick. For others, pergolas, shade sails, or new shade trees are go-to strategies to keep outdoor spaces cool and comfortable.
Landscape lighting is another popular strategy for beating the heat. By creating a pleasant environment after the sun has gone down, lighting helps residents make the most of cool summer evenings (just remember to turn the lights off when you head back inside).
Should I use plants native to Twin Falls in my landscape?
No matter where you live, native plants are an excellent choice for your landscape. As lovers of the local climate, native plants typically require fewer inputs of water, fertilizer, and maintenance than species introduced from elsewhere. With natives, you'll get great plant performance with less expense and fuss.
At the same time, native plants offer unmatched habitat value for local wildlife, and help designed landscapes feel connected to the broader regional landscape.
Looking for a few natives to get you started? Rocky Mountain maple, yarrow, blazing star, red-flowering currant, and various sagebrush species all make for great landscape plants.
What are top considerations for Twin Falls landscapes?
Climate tolerance is the primary concern when designing a Twin Falls landscape. Hardscape materials must hold up to snow and baking sun. Plants must be able to tolerate the peak of summer heat and the depth of winter cold. Natives are a safe bet, having evolved to thrive in the local climate.
When choosing plants, don't forget to consider winter interest. Look for plants that bloom late in the fall and early in the spring. Incorporate trees and shrubs with colorful or architectural branches. Be considerate with placement of evergreens such that they can command the scene when other plants are in winter dormancy.
When should I start my landscaping project?
Now! Any time of year is great to begin work on a landscape project.
When possible, we suggest utilizing the winter to work through the design phase – this sets you up to get on contractors' books early in the build season, so you can have your design installed and ready to enjoy in time for summer.
If winter has passed, don't worry, it's never too late in the year to begin work on a landscape design project.
"Highly suggest Yardzen. The online process made everything super easy and efficient. Thank you to the entire Yardzen team."
Shannon M., Yardzen client
Yardzen creates local landscape designs in:
Buhl, Castleford, Filer, Hansen, Kimberly, Murtaugh, and Rogerson