Landscape design & build for Park City
Yardzen designs everywhere in the U.S. and the Park City area is one of our favorites. With world-class skiing, a star-studded film festival, stunning natural beauty, and year-round outdoor adventures, there's plenty to be said for Park City.
EXPLORE DESIGN PACKAGES
TRUSTED BY THE EXPERTS


PARK CITY, UT LANDSCAPE DESIGN GALLERY
POPULAR AMENITIES IN PARK CITY YARDS
Simple and thorough online process
Take a style quiz, share videos and photos of your existing outdoor space, and learn about the costs in our Yard Builder™ tool. Our design team will help you at every step of the process.
GET STARTED >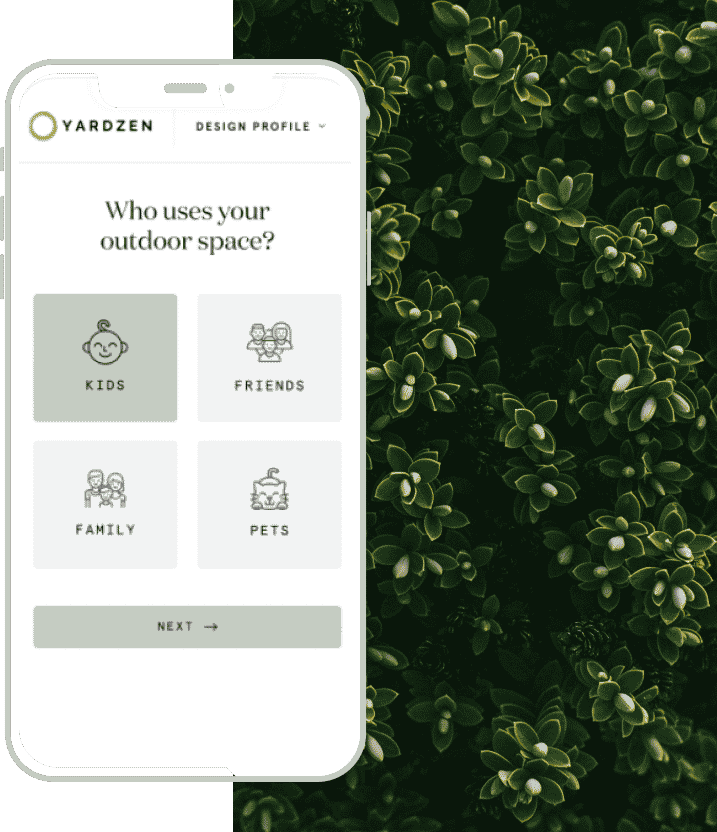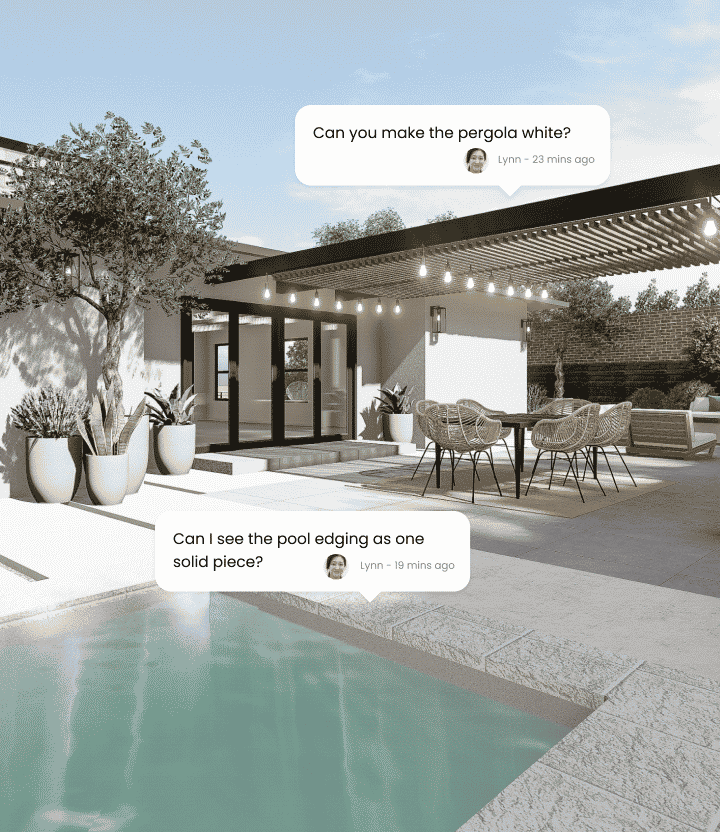 The easiest path to a final design you'll love
Review your first design in our online Feedback Studio. You'll be able to share feedback before we start incorporating your changes. A live design review call is also available to help get your project ready for installation.
GET STARTED >
Built by someone you (and Yardzen) trusts
We'll translate your 3D design concepts into a detailed CAD plan that's ready to install. Next, we'll connect you to a vetted, Park City area landscape contractor who can bring your dream yard to life.
GET STARTED >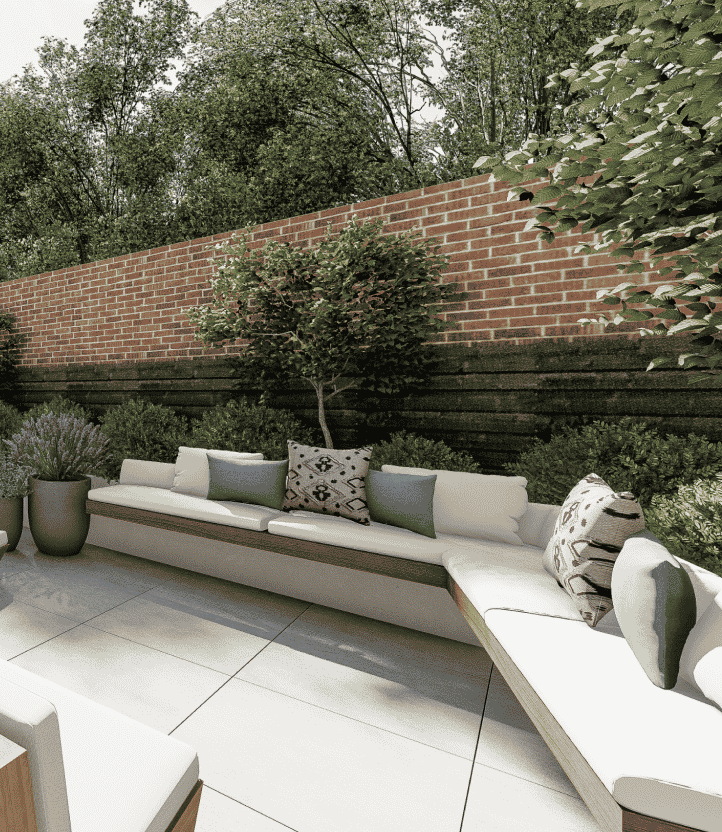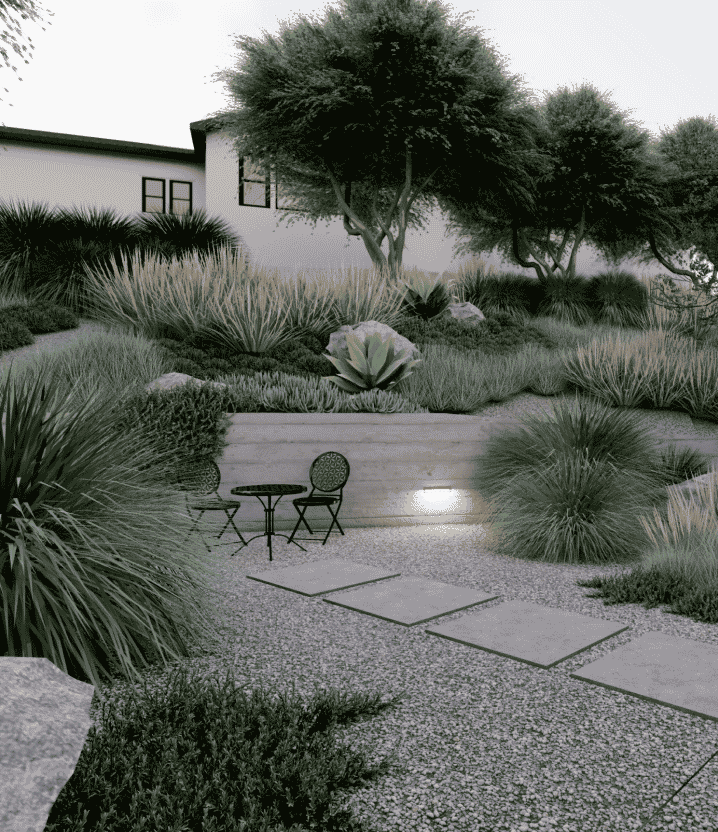 Custom designs for your unique outdoor space
We've built a database of plants, trees, and groundcovers that match to Park City's planting zones, sun/shade/water requirements, aesthetic, and essential features like native plants. Using satellite and aerial imagery, coupled with your photo, video, and factoring in your details, we can create the outdoor space of your dreams.
GET STARTED >
WHICH YARDZEN PACKAGE IS RIGHT FOR YOU?
Take our YardBuilder quiz to find out.
GET STARTED

1. Tell us about your unique outdoor space

2. Answer a few questions about your dream yard

3. Get a personalized design package recommendation
WHAT YARDZEN CLIENTS ARE SAYING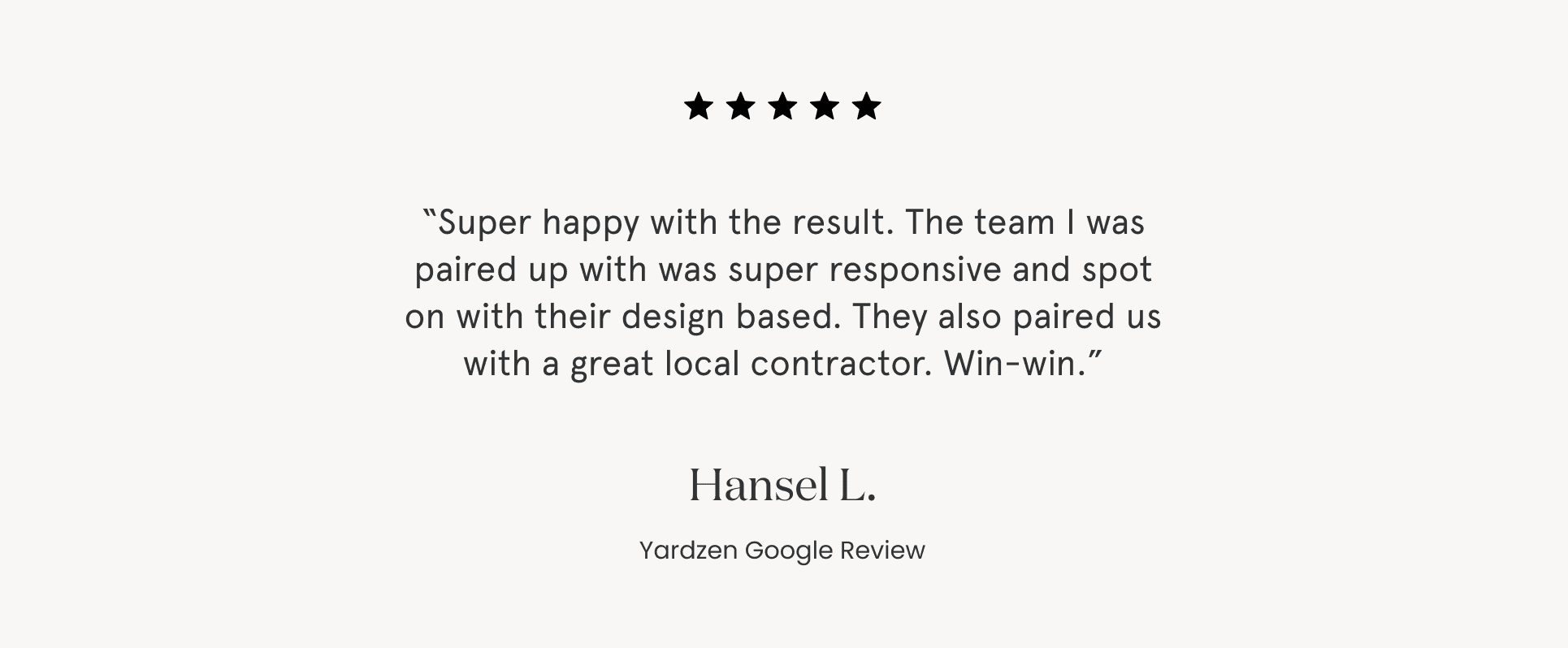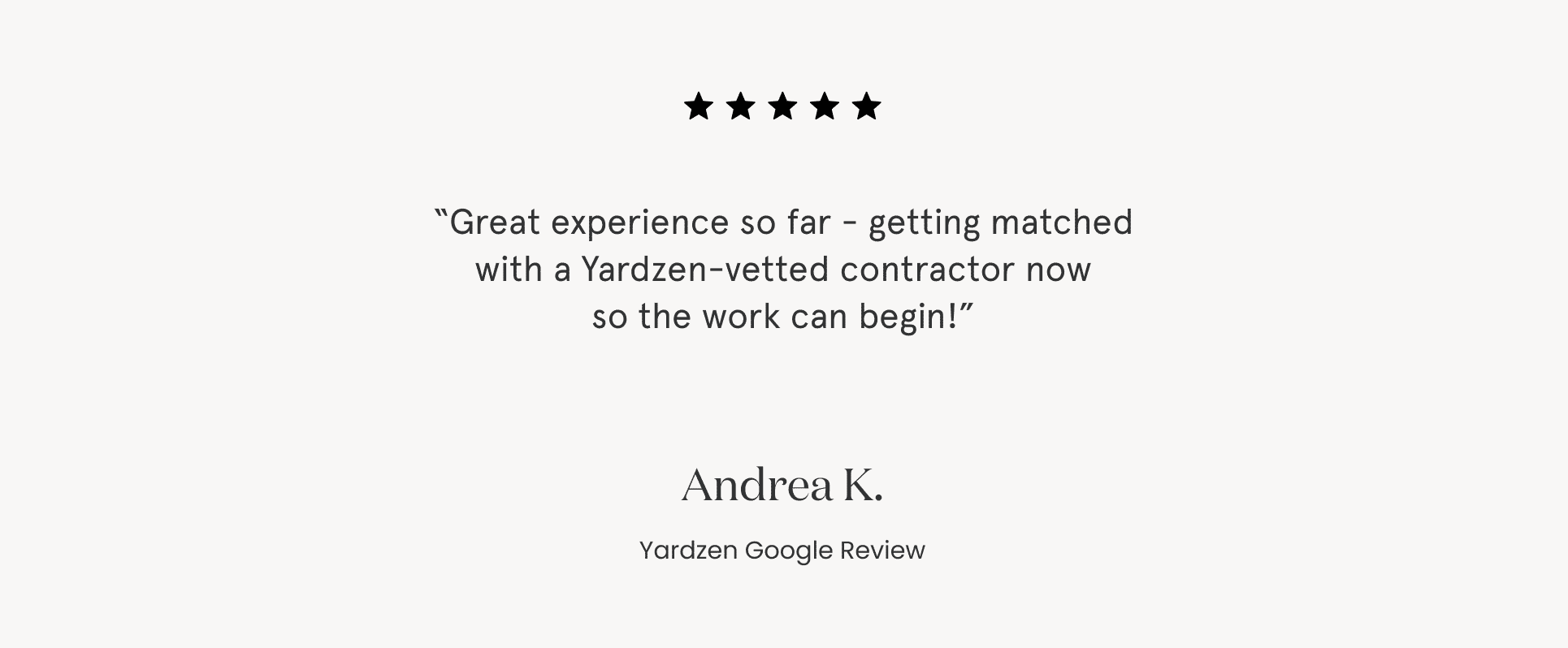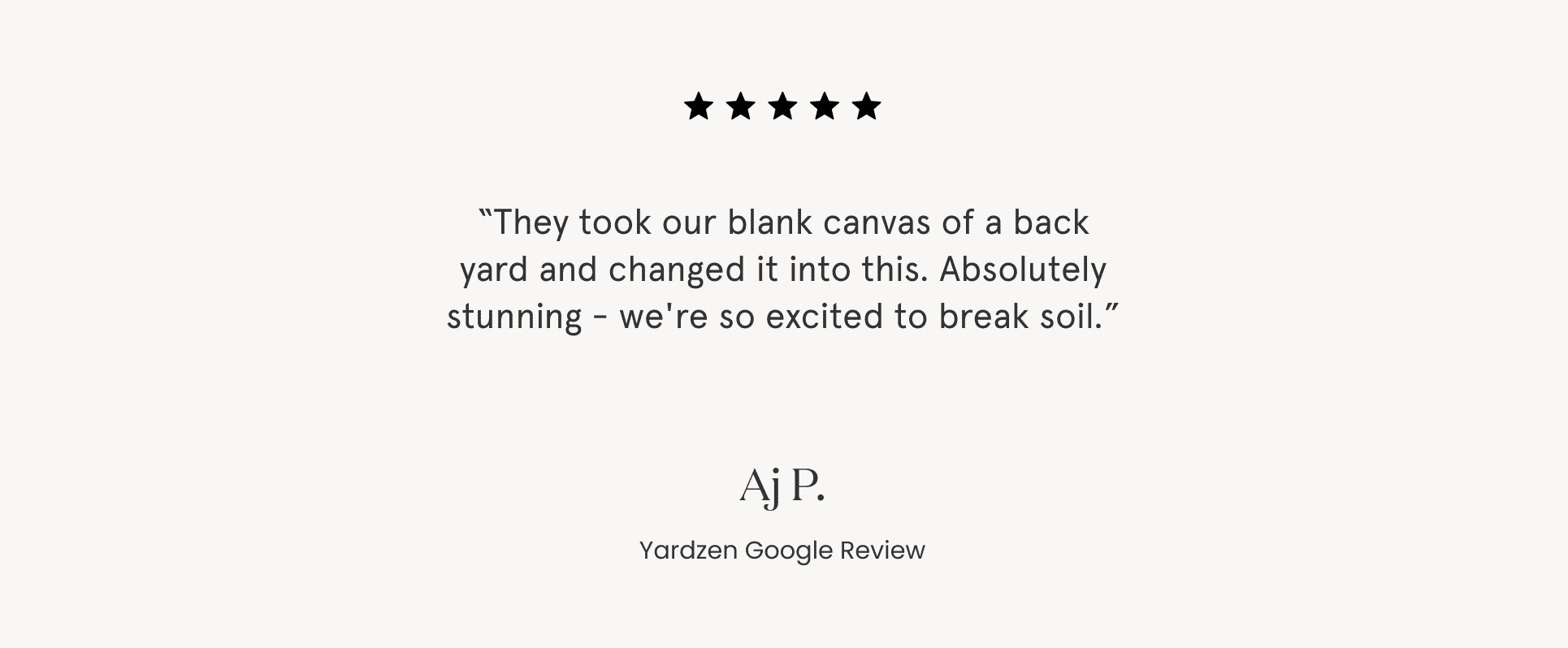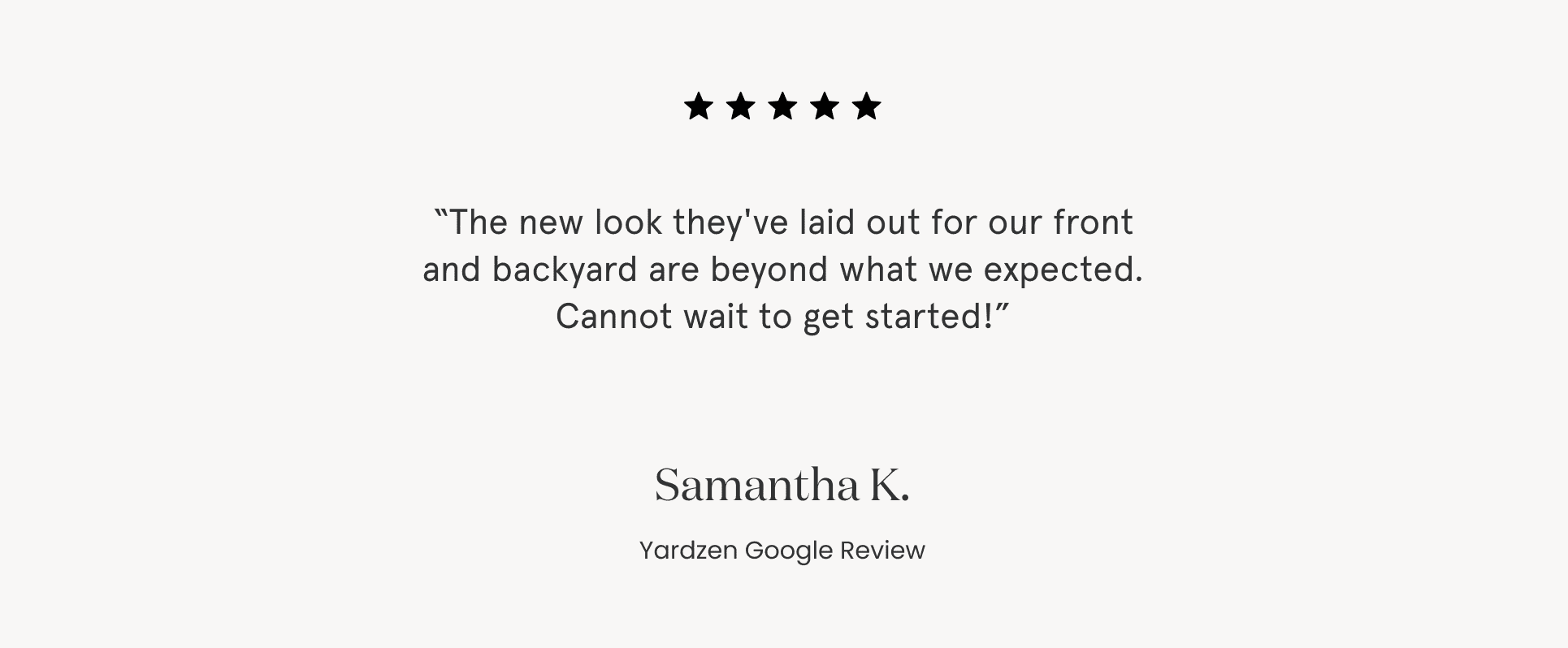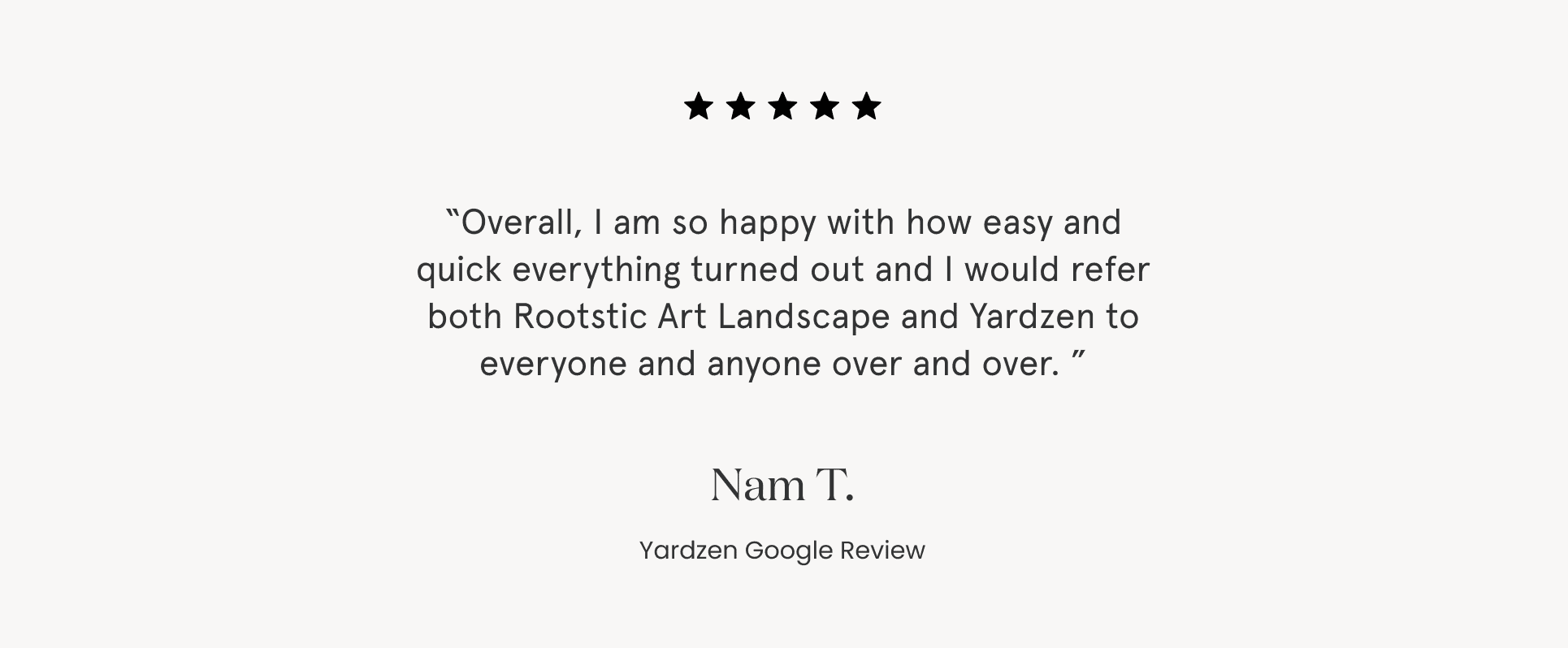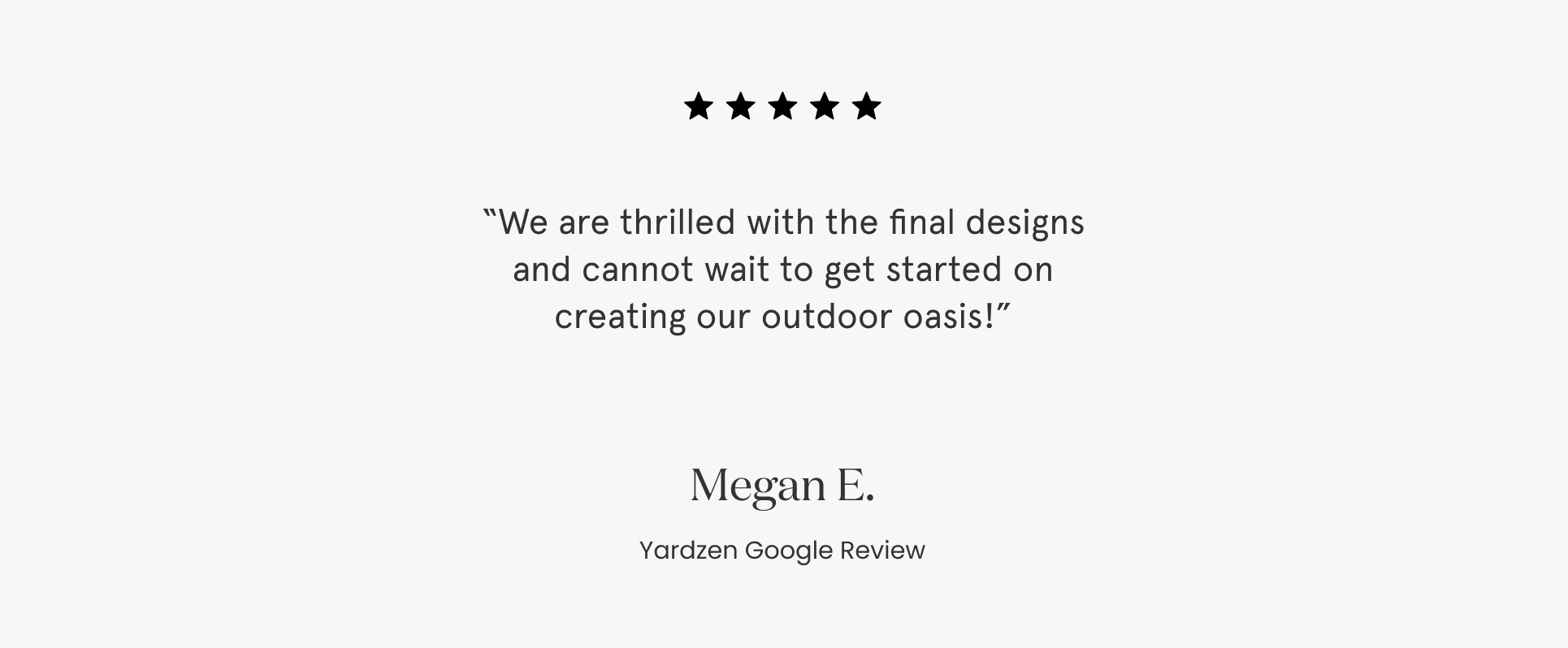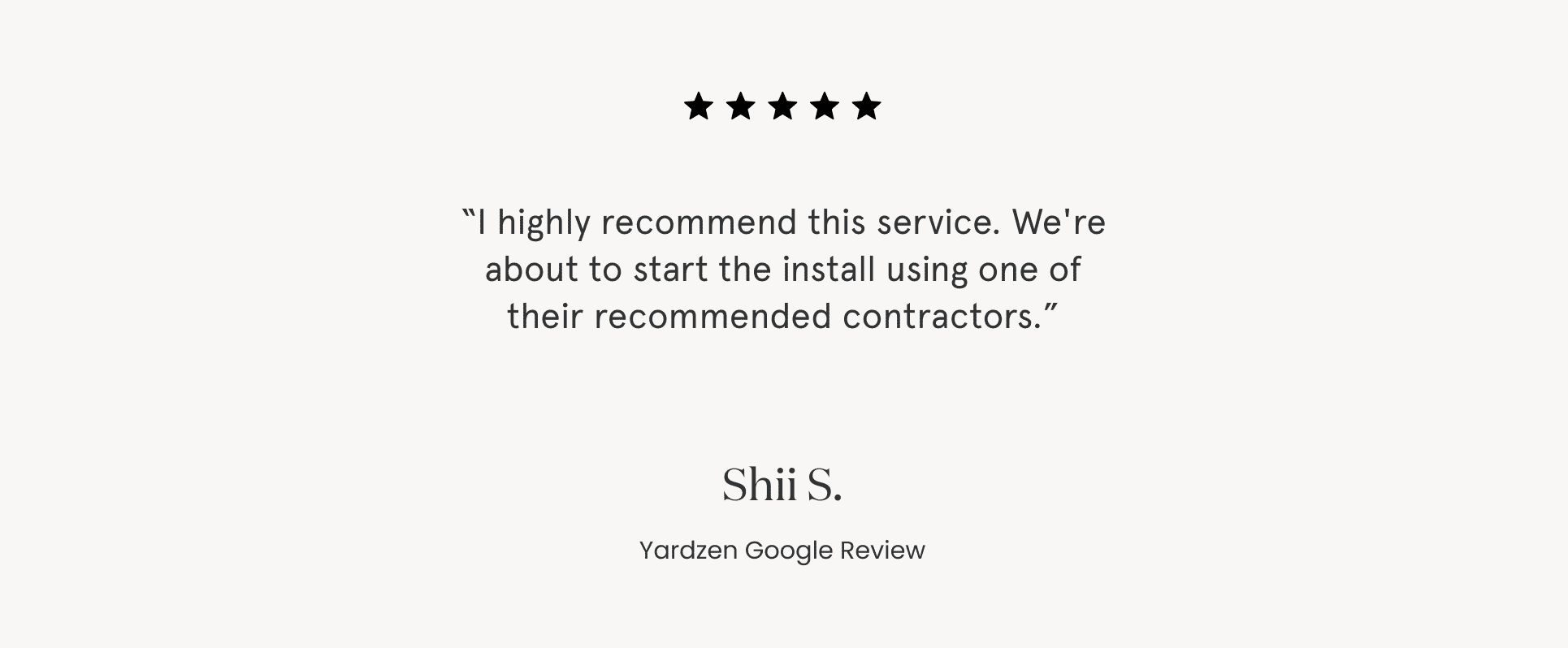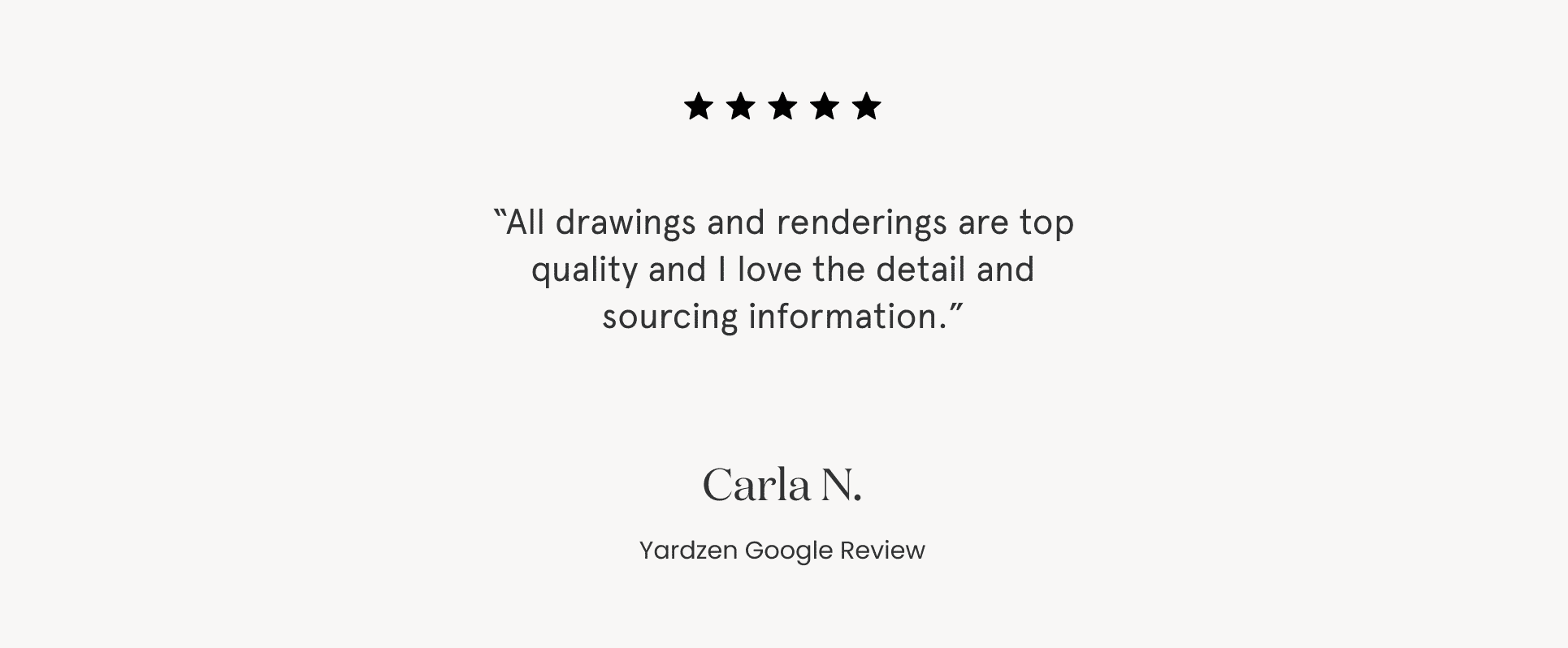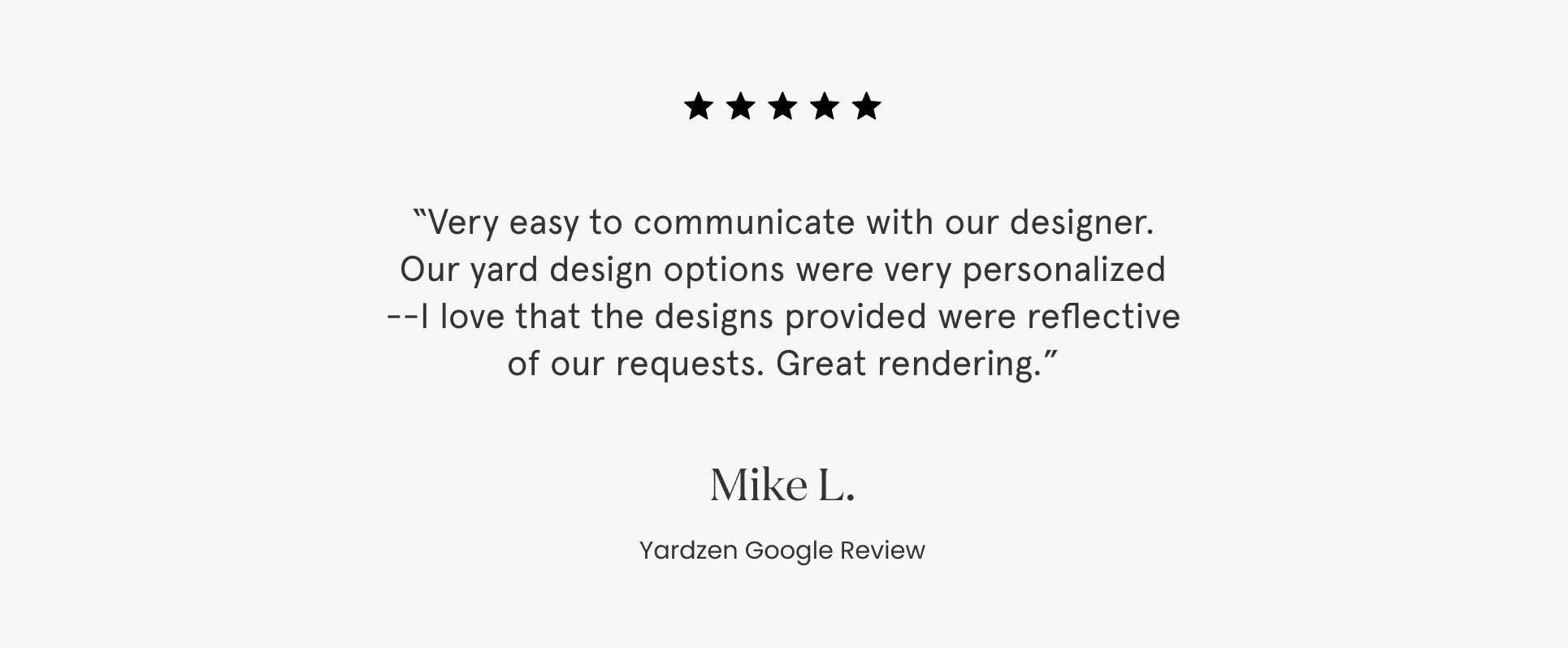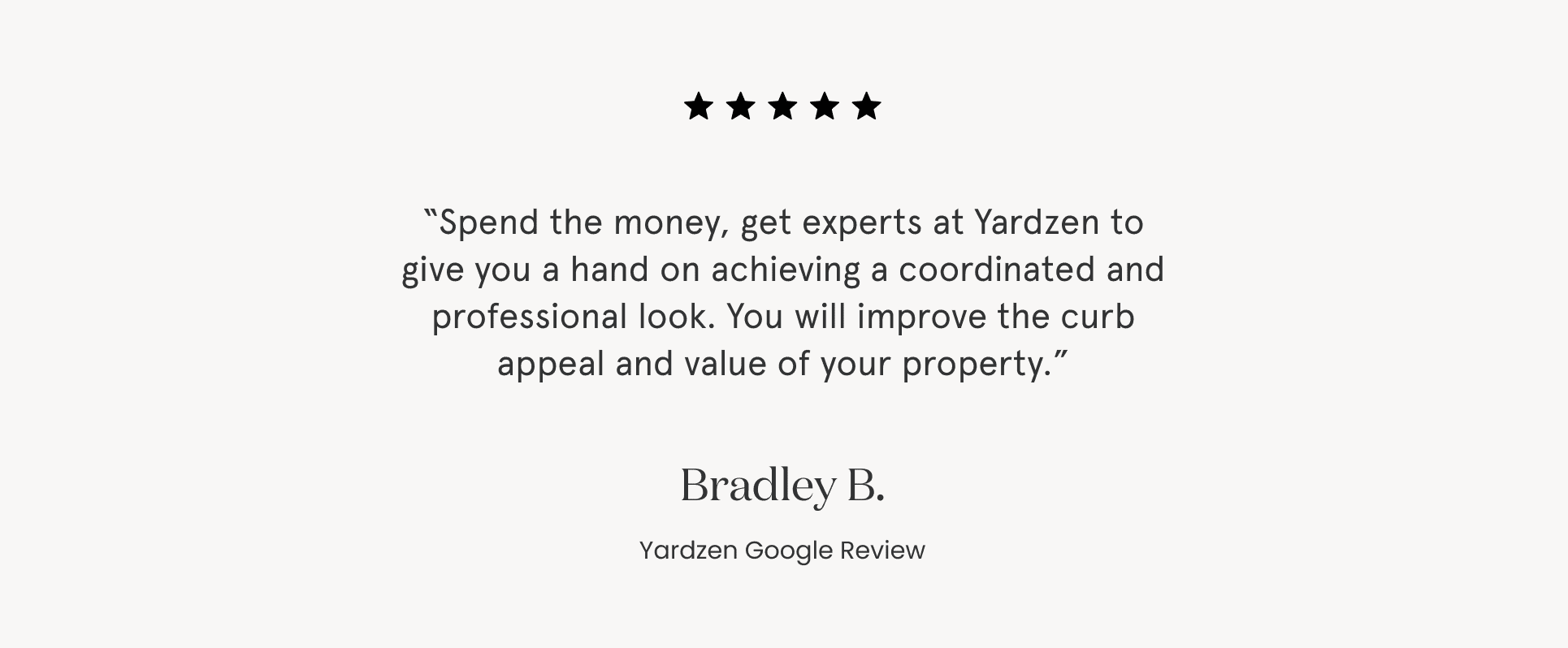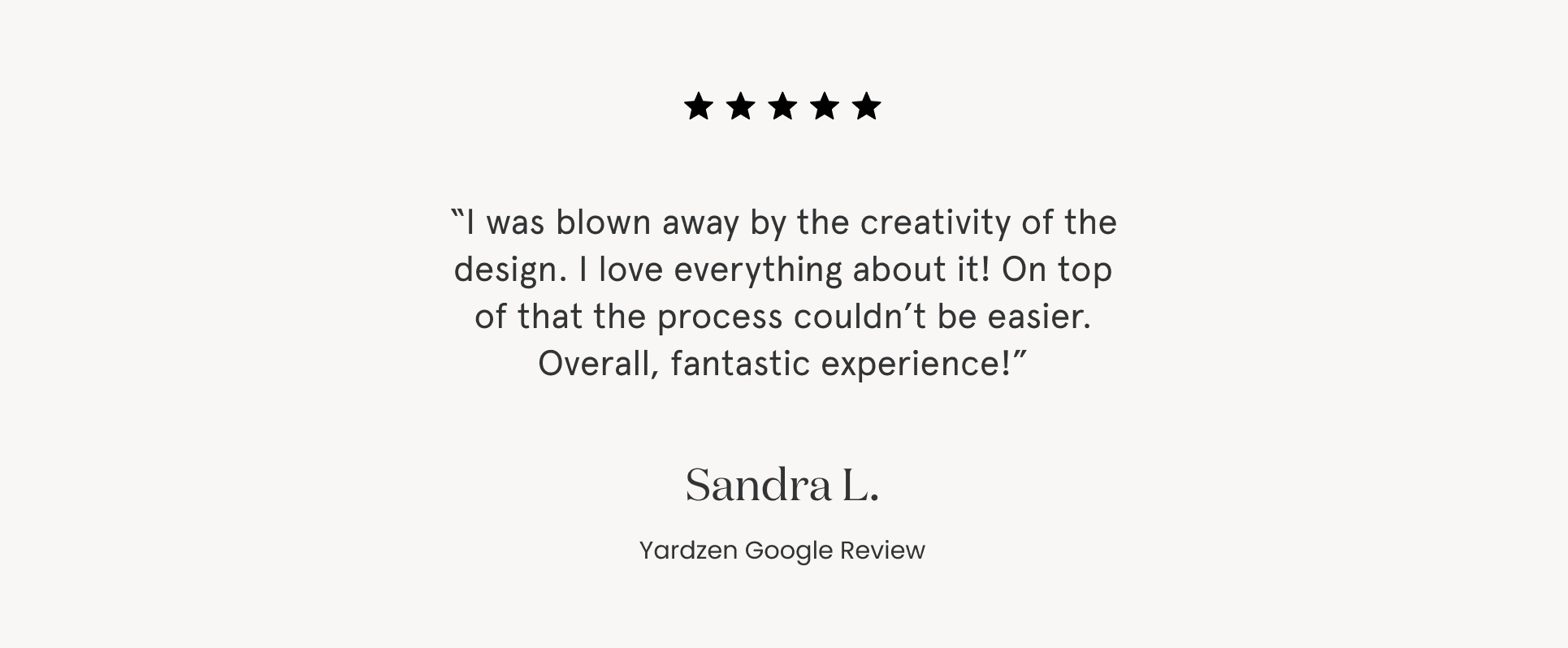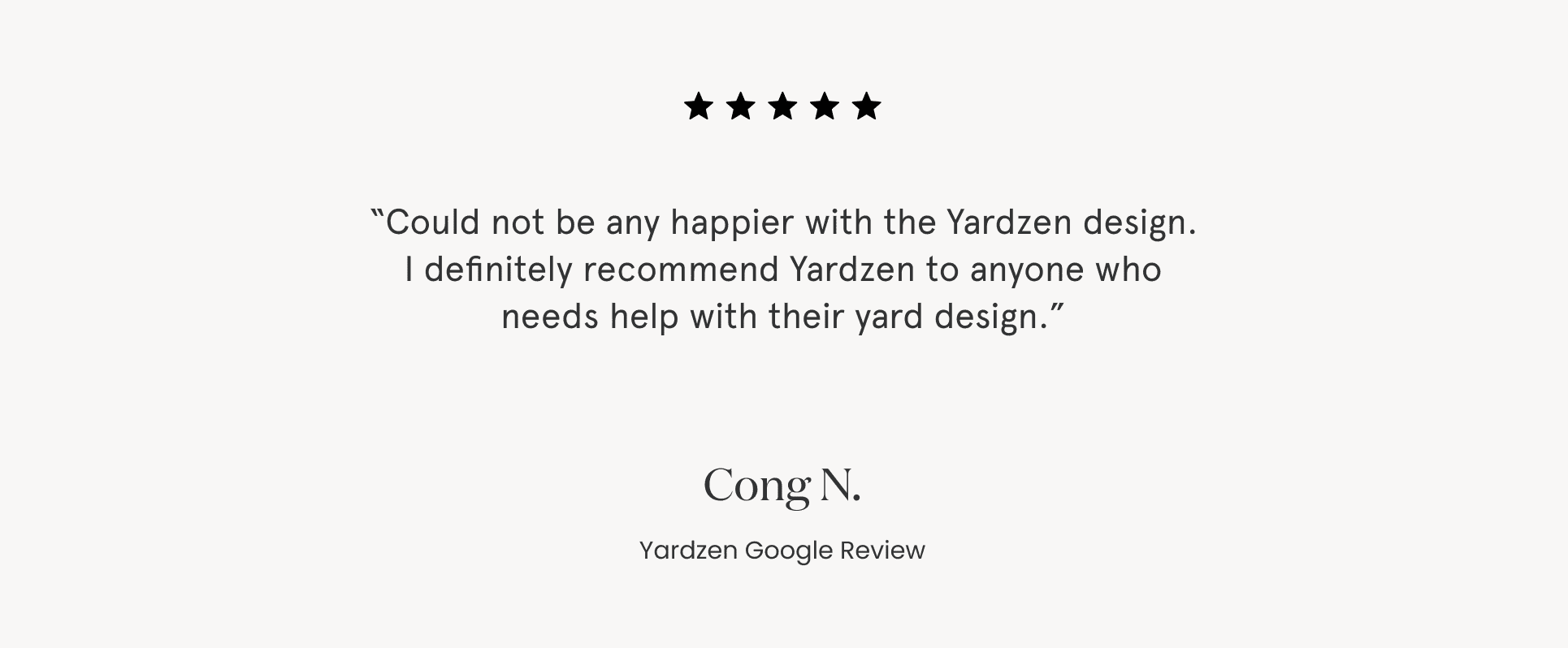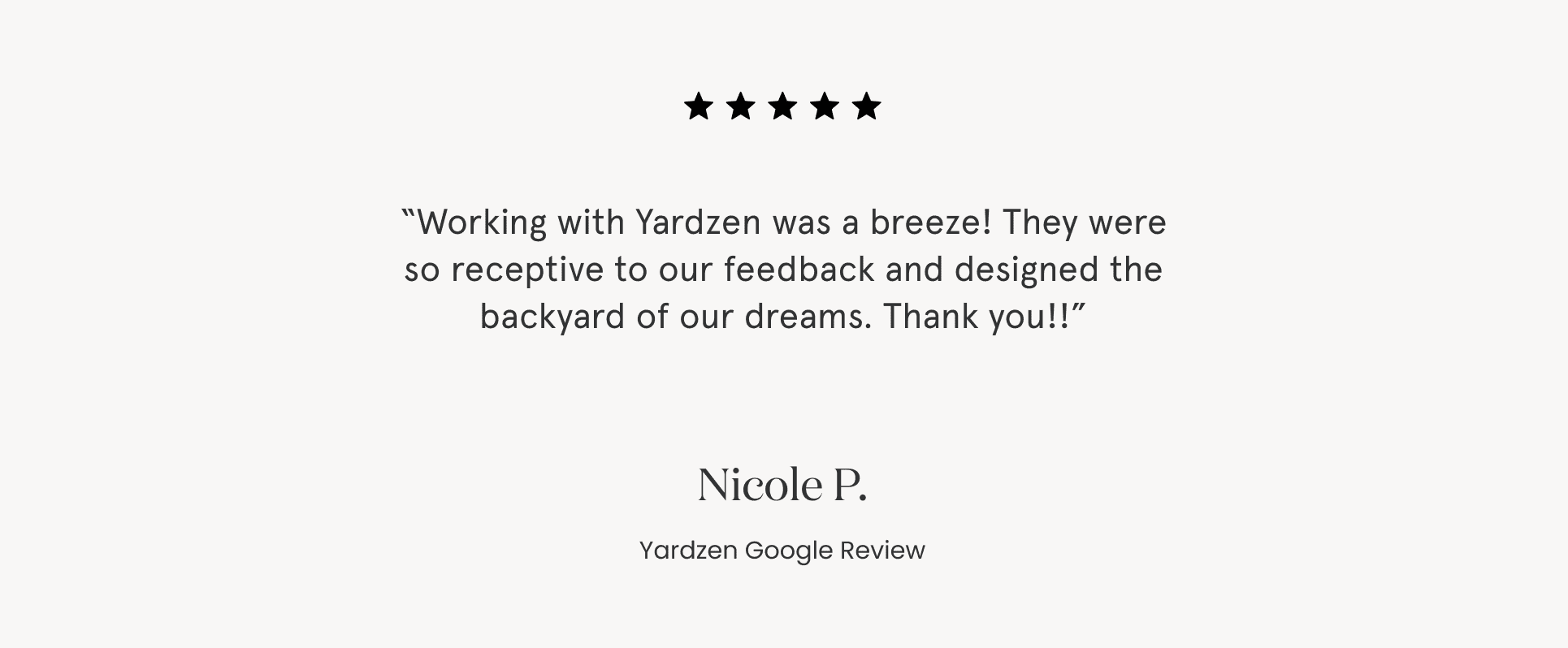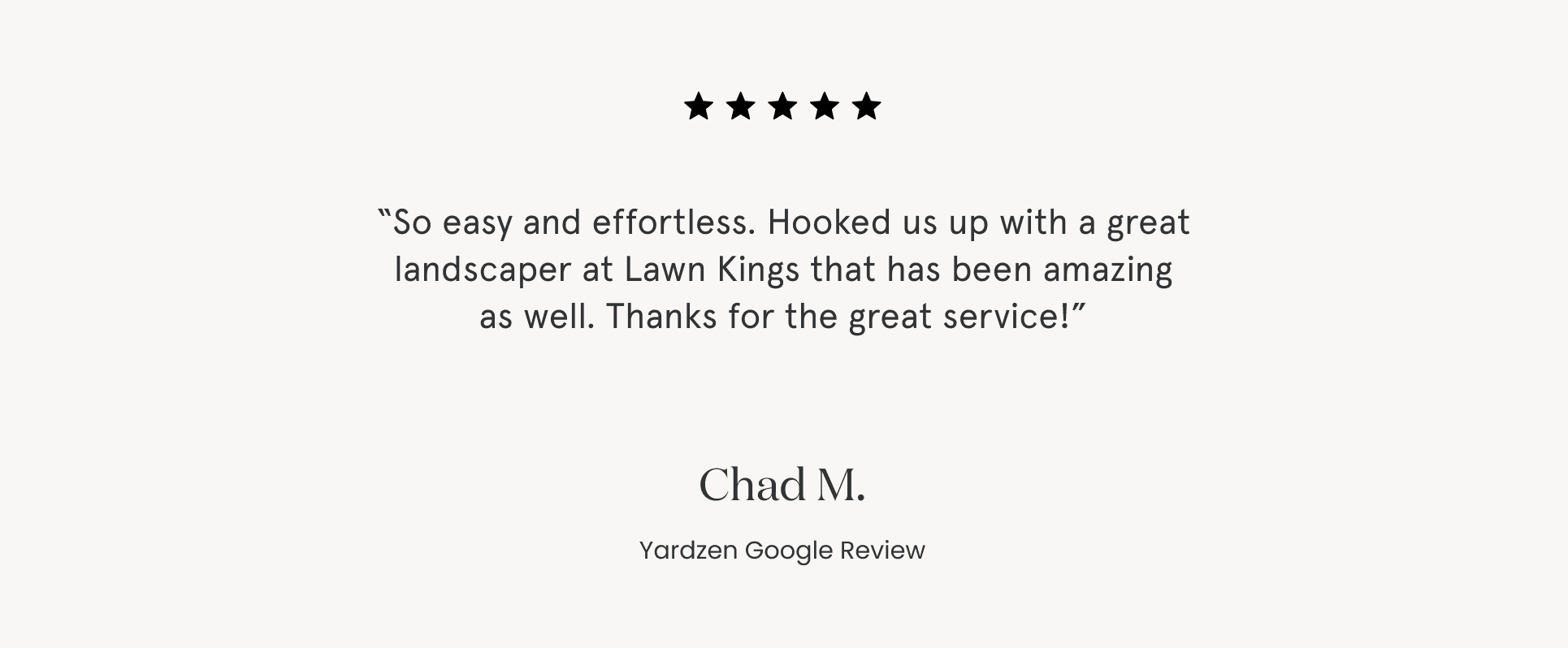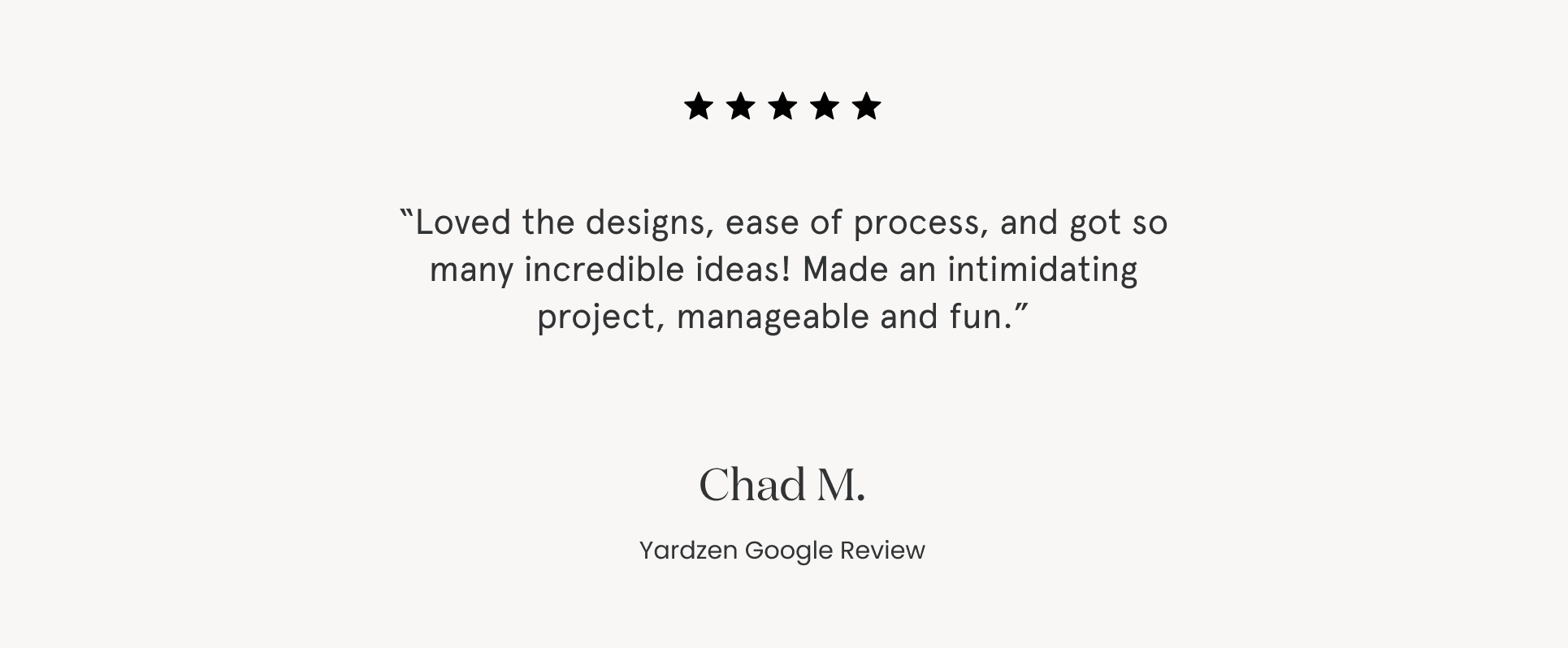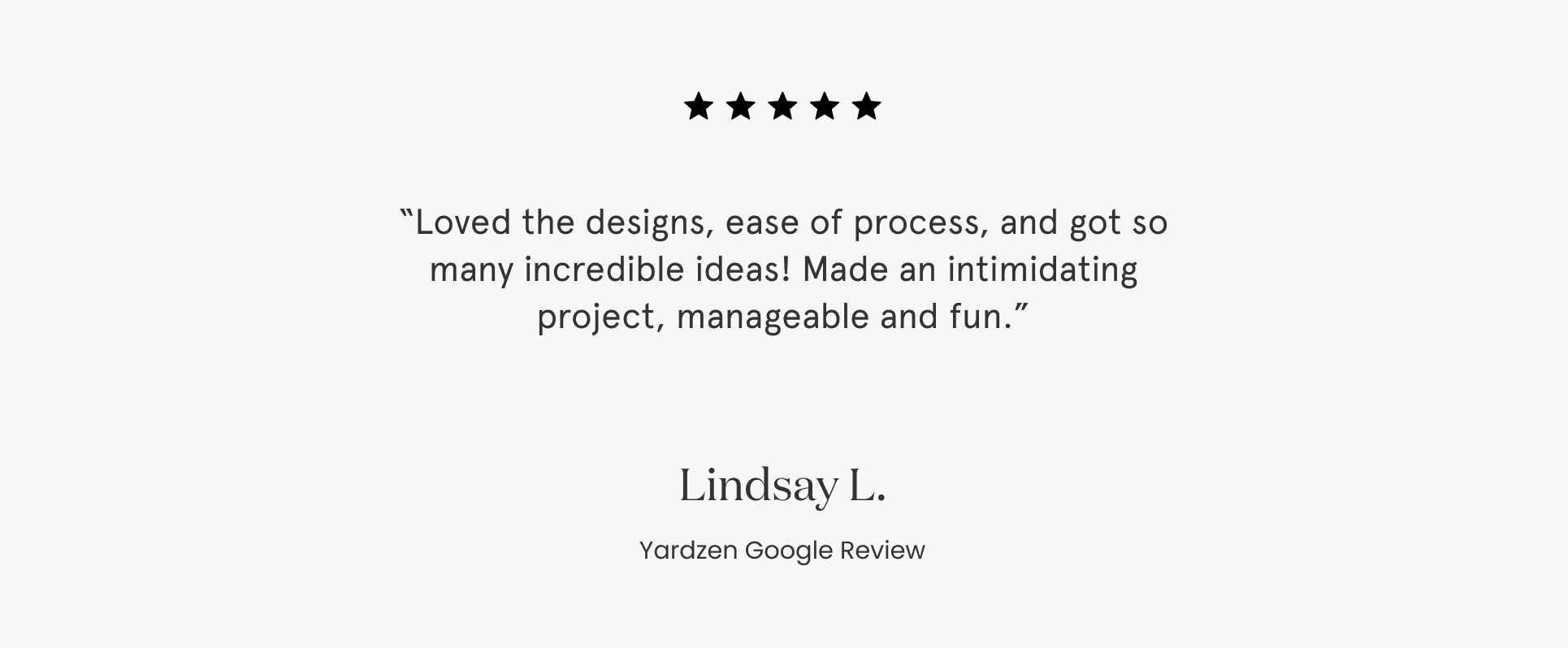 PARK CITY LANDSCAPING FAQS
What design styles are popular with Park City homeowners?
Landscape designs in Park City draw inspiration from the mid-to high-altitude ecosystems that surround the city, generally expressing a naturalistic planting style. Native grasses like Blue Grama and Little Bluestem, shrubs like Great Basin Sagebrush and Utah Mountain Lilac, and perennials like Butterfly Weed and Desert Marigold all feature prominently. Trees represent a blend of evergreen conifers and leafy deciduous species like the native Rocky Mountain Maple. Boulders and rock features are common as well, hearkening rock faces from the nearby mountains.
With Utah in the midst of a drought, xeriscape, low water, and drought tolerant designs are becoming increasingly popular, and necessary, in and around Park City. These designs commonly feature low water species native to the region, along with other sturdy, drought tolerant species from similar climates.
While planting designs are reliably naturalistic in Park City, hardscape designs run the stylistic gamut. More traditional spaces feature stone paving, wood pergolas, and gratefully curving paths, while modern spaces emphasize concrete and cool gray pavers within layouts that are dominated by straight lines.
What are popular features in Park City landscapes?
Park City landscapes are designed to help people spend time outside, enjoying the gorgeous scenery and climate.
Amenities for outdoor living like outdoor kitchens, dining areas, and flexible entertaining areas are all very popular. Pergolas are prized for their multi-functionality, offering a framework for infrared heaters and windscreens for cool evenings outside, or a breeze- and shade-cooled space for warmer summer months.
Fire pits and hot tubs are also very popular, offering a warm way to enjoy evenings outside even as the weather turns cooler.
Should I use plants native to Park City in my landscape?
No matter where you live, native plants are an excellent choice for your landscape. As lovers of the local climate, native plants typically require fewer inputs of water, fertilizer, and maintenance than species introduced from elsewhere. With natives, you'll get great plant performance with less expense and fuss.
At the same time, native plants offer unmatched habitat value for local wildlife and help designed landscapes feel connected to the broader regional landscape.
In a setting as visually dominated by the wild landscape as Park City, native plants will also help your designed space feel cohesive with the natural surroundings.
Looking for a few natives to get you started? Here are a few of the many local favorites:
Butterfly weed
Yarrow
Fragrant sand verbena
Western columbine
White sage
Desert marigold
Serviceberry
Utah holly
Great Basin sagebrush
Utah mountain lilac
Silvery lupine
What are top considerations for Park City landscapes?
Climate tolerance is the primary concern when designing a Park City landscape. Hardscape materials must hold up to snow and the baking sun. Plants must be able to tolerate the peak of summer heat and the depth of winter cold. Natives are a safe bet, having evolved to thrive in the local climate.
When choosing plants, don't forget to consider winter interest. Look for plants that bloom late in the fall and early in the spring. Incorporate trees and shrubs with colorful or architectural branches. Be considerate with the placement of evergreens such that they can command the scene when other plants are in winter dormancy.
Because of the proximity of wild landscapes, it's particularly important to avoid using any potentially invasive species in Park City designs. Invasive species commonly escape residential designs and can quickly colonize and destroy natural plant communities, causing significant environmental damage in the process. Take care to avoid invasives!
When should I start my landscaping project?
Now! Any time of year is great to begin work on a landscape project.
When possible, we suggest utilizing the winter to work through the design phase – this sets you up to get on contractors' books early in the build season, so you can have your design installed and ready to enjoy in time for summer.
If winter has passed, don't worry, it's never too late in the year to begin work on a landscape design project.
"Highly suggest Yardzen. The online process made everything super easy and efficient. Thank you to the entire Yardzen team."
Shannon M., Yardzen client
Yardzen creates local landscape designs in:
Coalville, Echo, Francis, Henefer, Hoytsville, Kamas, Marion, Oakley, Peoa, Samak, Silver Summit, Snyderville, Summit Park, Wanship, and Woodland.