Landscape design & build for Ocean City
Yardzen designs everywhere in the U.S. and the Ocean City area is one of our favorites. To year-round residents and visitors alike, Ocean City beckons with the good life. Down the shore, you'll find oceanside sunrises and bayside sunsets, sandy beaches, a walkable downtown, and endless opportunities to rest and recreate.
EXPLORE DESIGN PACKAGES
Region
Stretched along a barrier island, Ocean City boasts several beaches, a broad boardwalk, year-round cultural events, and a family-friendly environment. And yes: roller coasters.
Stroll through Ocean City's neighborhoods and you'll see grand beachfront estates, newly built townhomes, and quaint coastal cottages, all kissed with that breezy, beachy feel.
The island itself was a mix of coastal grasslands, wetlands, and dunes, a beautiful ecological history that lives on in the island's nature preserves, and begs to be revived in stunning residential planting designs.
Climate
The climate in Ocean City is a delight: hot in the summer, cold in the winter, but reasonably so on both accounts. Ocean breezes offer relief in summer afternoons – something the city's legions of beachgoers seem to be well aware of.
Design & Build
Landscape design can help you get the most from your Ocean City yard.
Whether you are looking to spend more time outside in your yard, need a better outdoor space to entertain family and friends, or are just in need of a planting or hardscape refresh, Yardzen can help you!
We'll work with you to develop a landscape design that gets you the look, feel, and function you are dreaming of, and then we'll connect you with a licensed, vetted contractor from the Yardzen Pro Network to get your design built and get you back outside enjoying the good life.
TRUSTED BY THE EXPERTS


OCEAN CITY, NJ LANDSCAPE DESIGN GALLERY
POPULAR AMENITIES IN OCEAN CITY YARDS
Simple and thorough online process
Take a style quiz, share videos and photos of your existing outdoor space, and learn about the costs in our Yard Builder™ tool. Our design team will help you at every step of the process.
GET STARTED >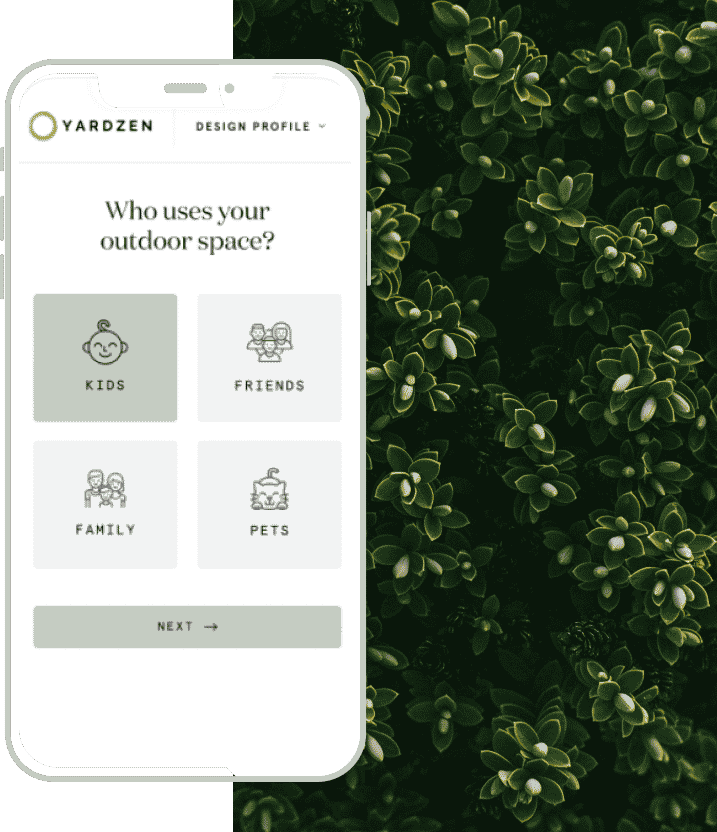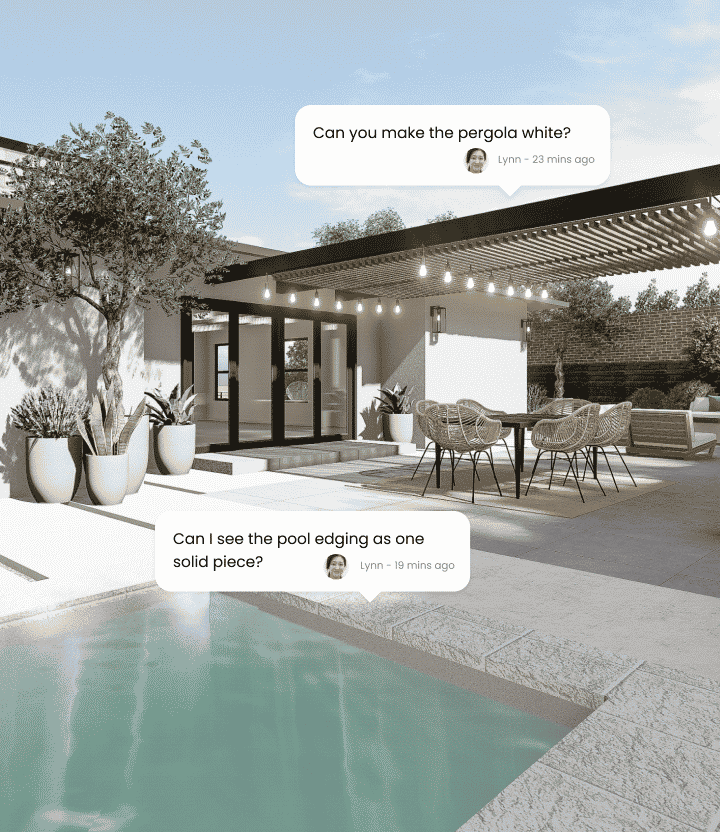 The easiest path to a final design you'll love
Review your first design in our online Feedback Studio. You'll be able to share feedback before we start incorporating your changes. A live design review call is also available to help get your project ready for installation.
GET STARTED >
Built by someone you (and Yardzen) trusts
We'll translate your 3D design concepts into a detailed CAD plan that's ready to install. Next, we'll connect you to a vetted, Ocean City area landscape contractor who can bring your dream yard to life.
GET STARTED >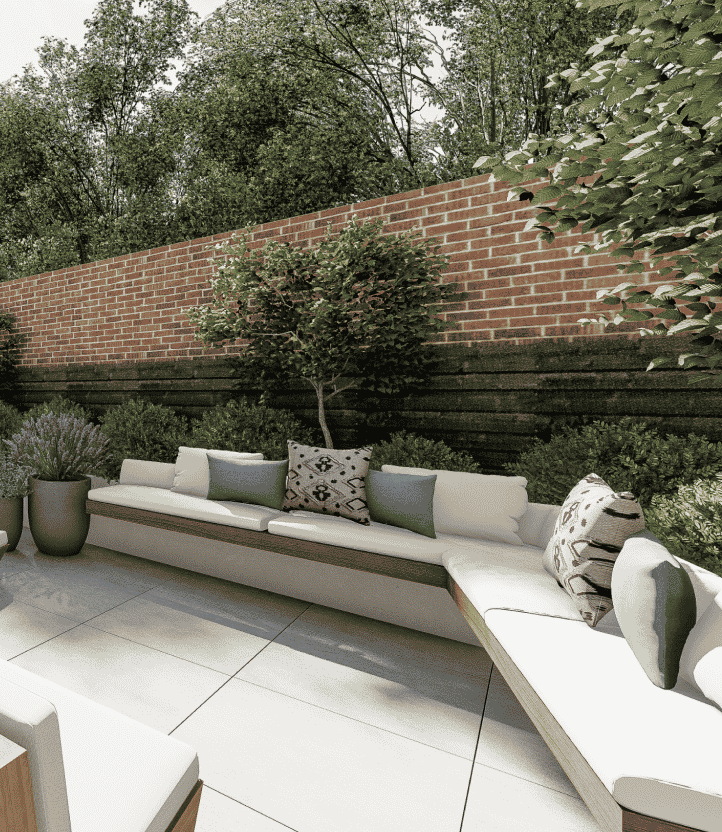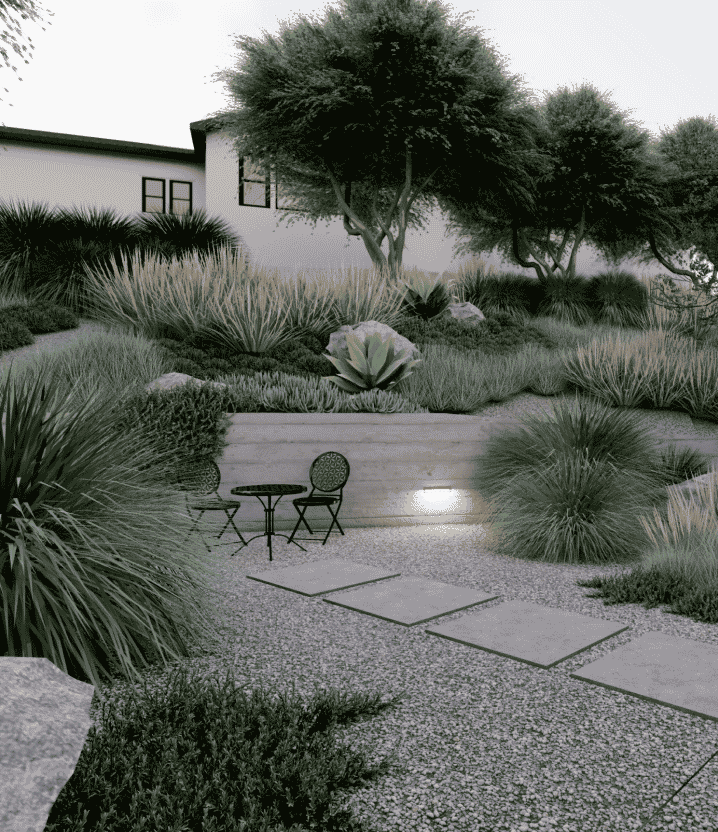 Custom designs for your unique outdoor space
We've built a database of plants, trees, and groundcovers that match to Ocean City's planting zones, sun/shade/water requirements, aesthetic, and essential features like native plants. Using satellite and aerial imagery, coupled with your photo, video, and factoring in your details, we can create the outdoor space of your dreams.
GET STARTED >
WHICH YARDZEN PACKAGE IS RIGHT FOR YOU?
Take our YardBuilder quiz to find out.
GET STARTED

1. Tell us about your unique outdoor space

2. Answer a few questions about your dream yard

3. Get a personalized design package recommendation
WHAT YARDZEN CLIENTS ARE SAYING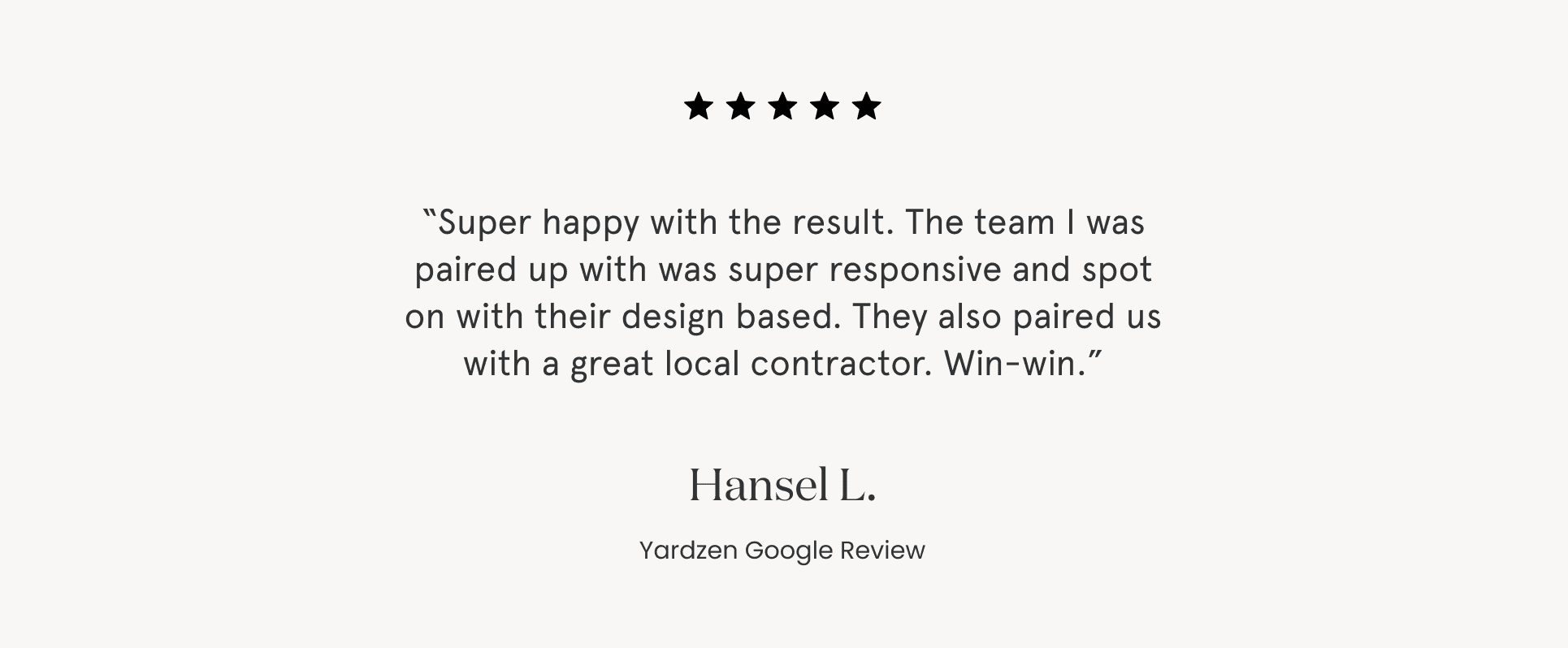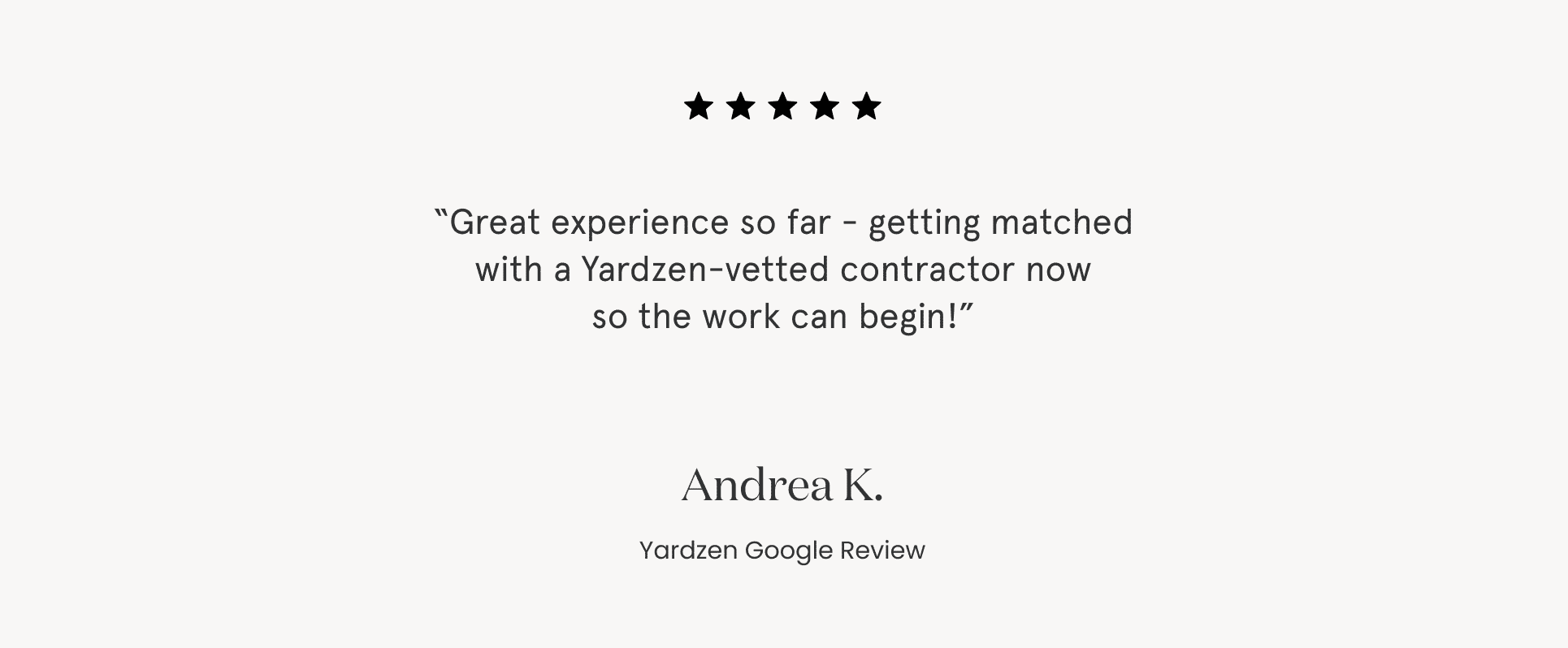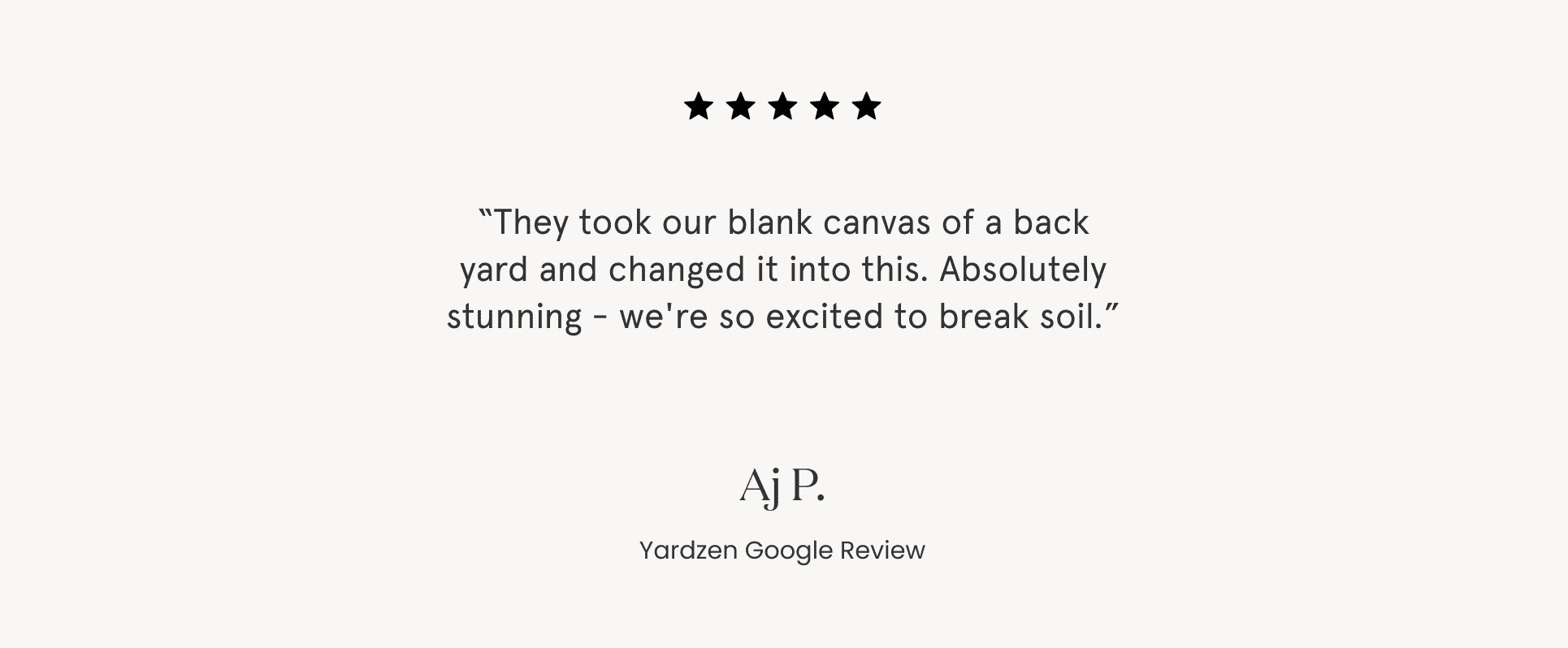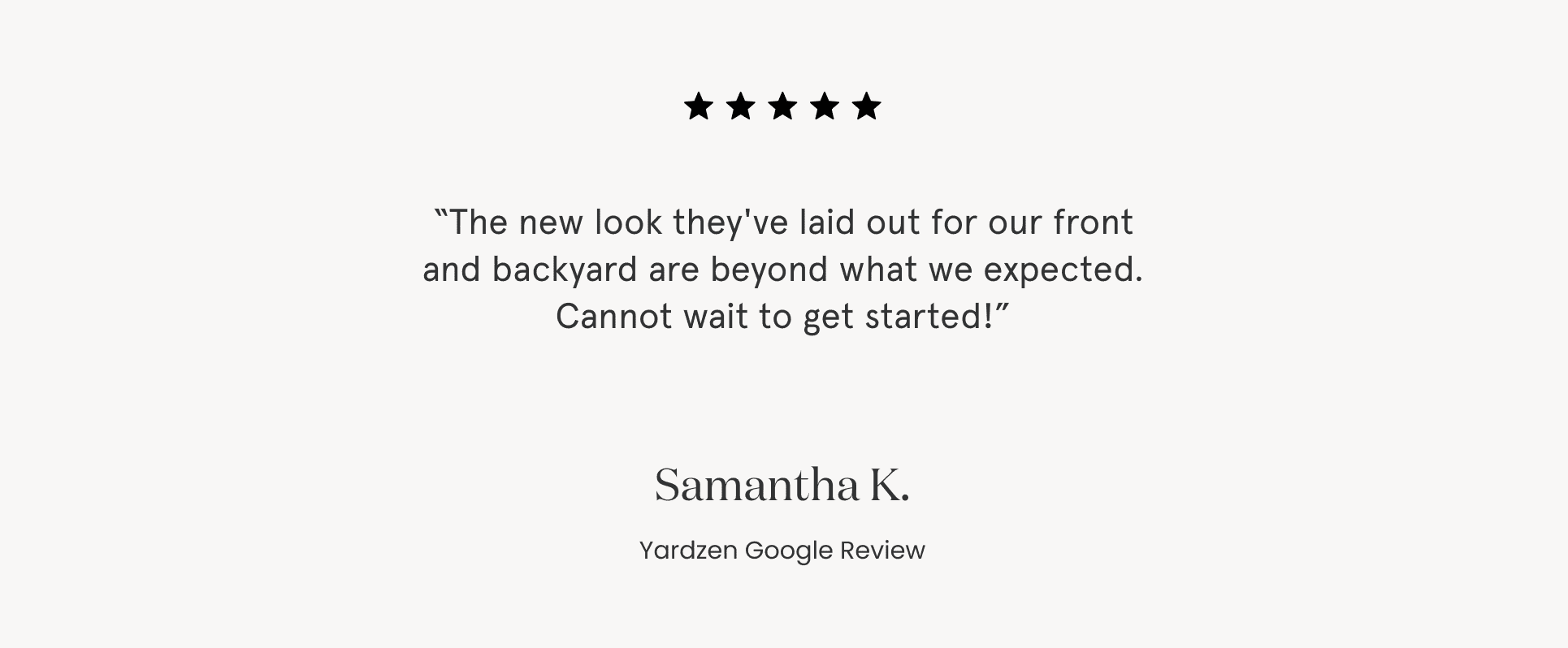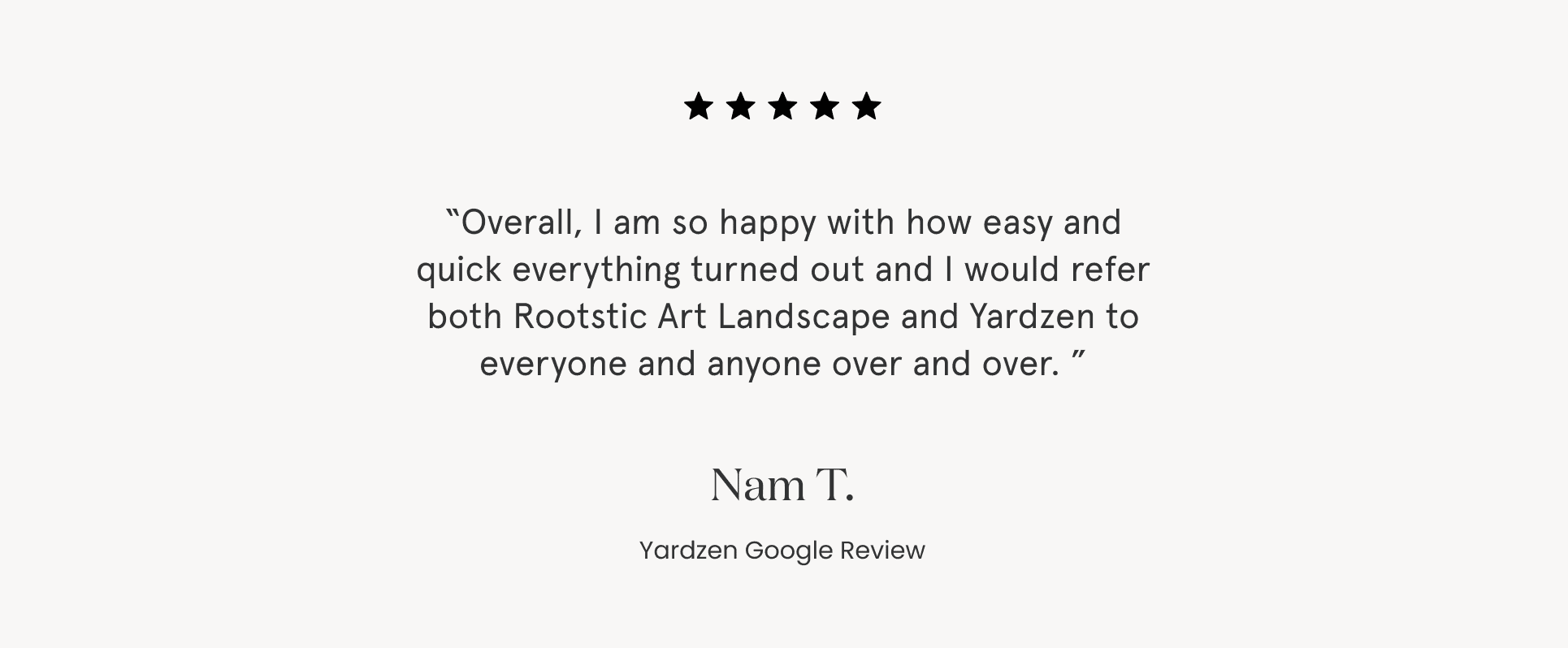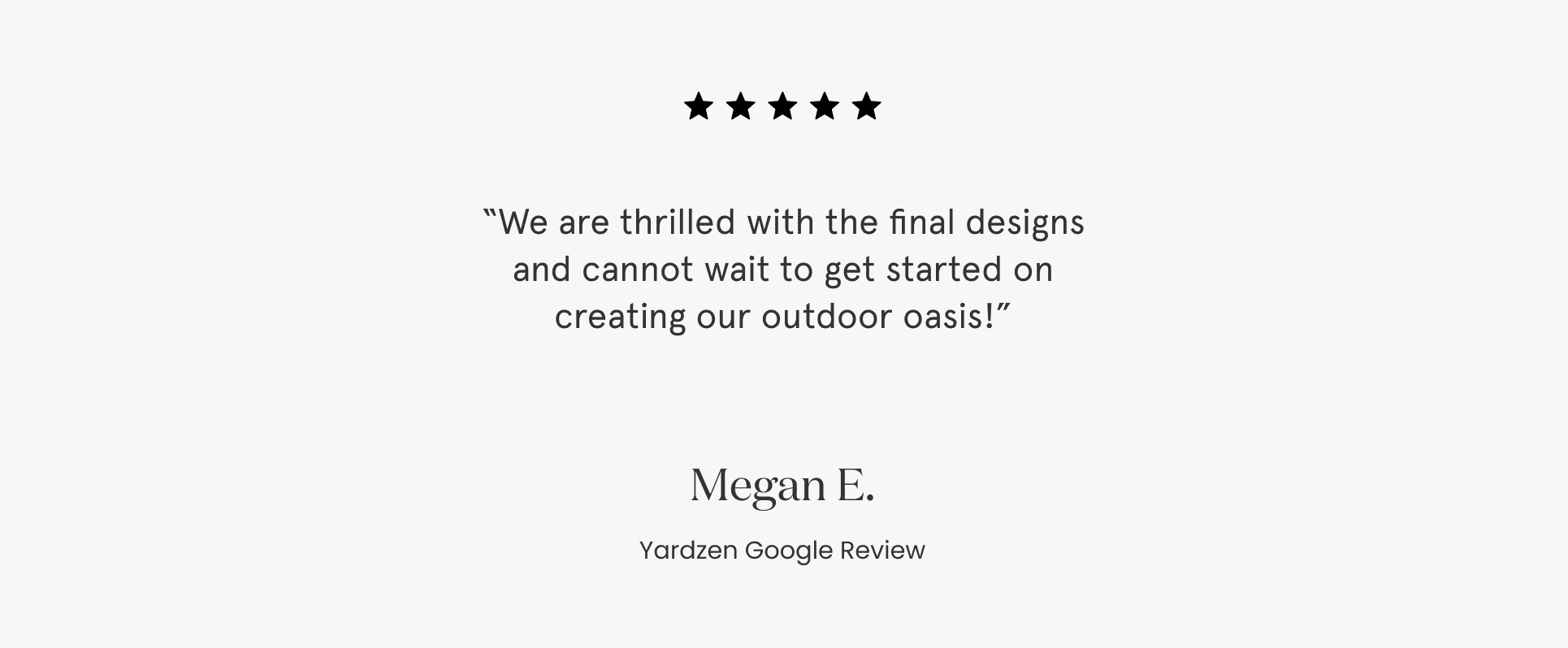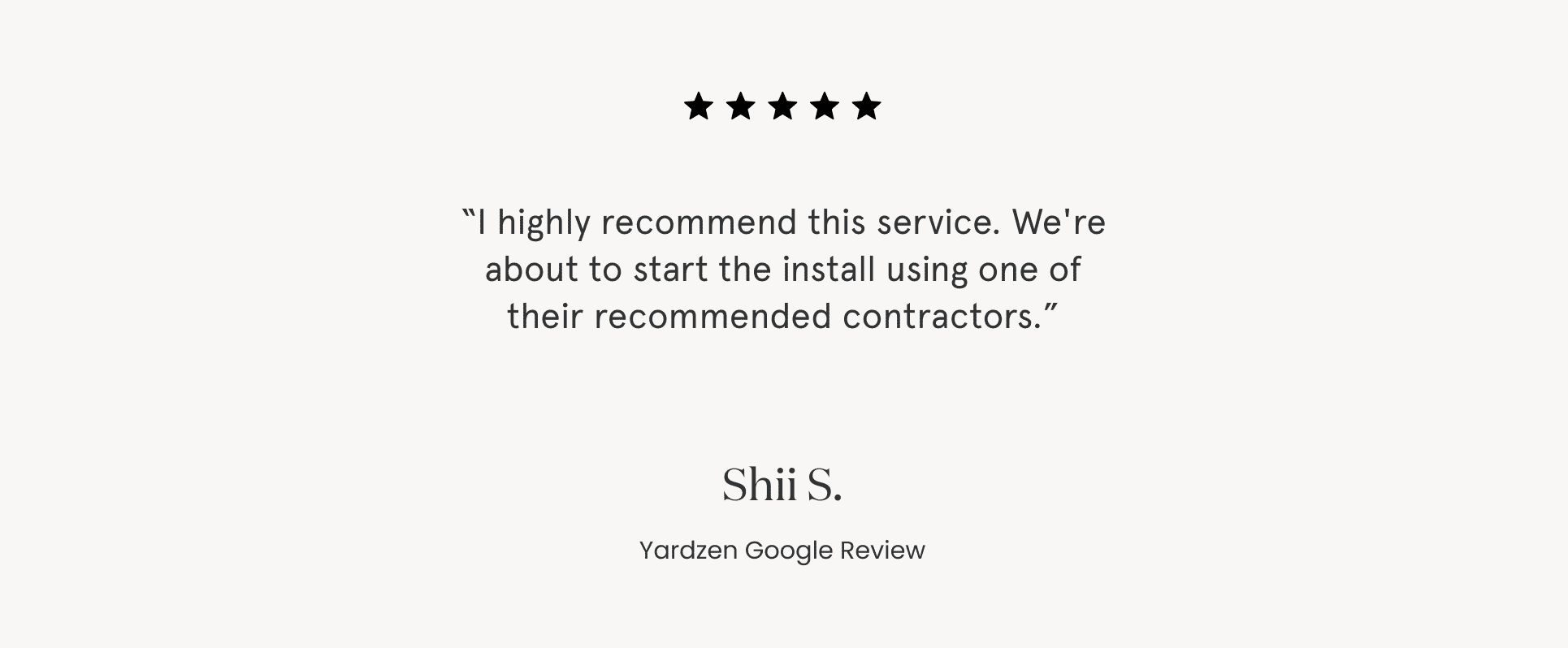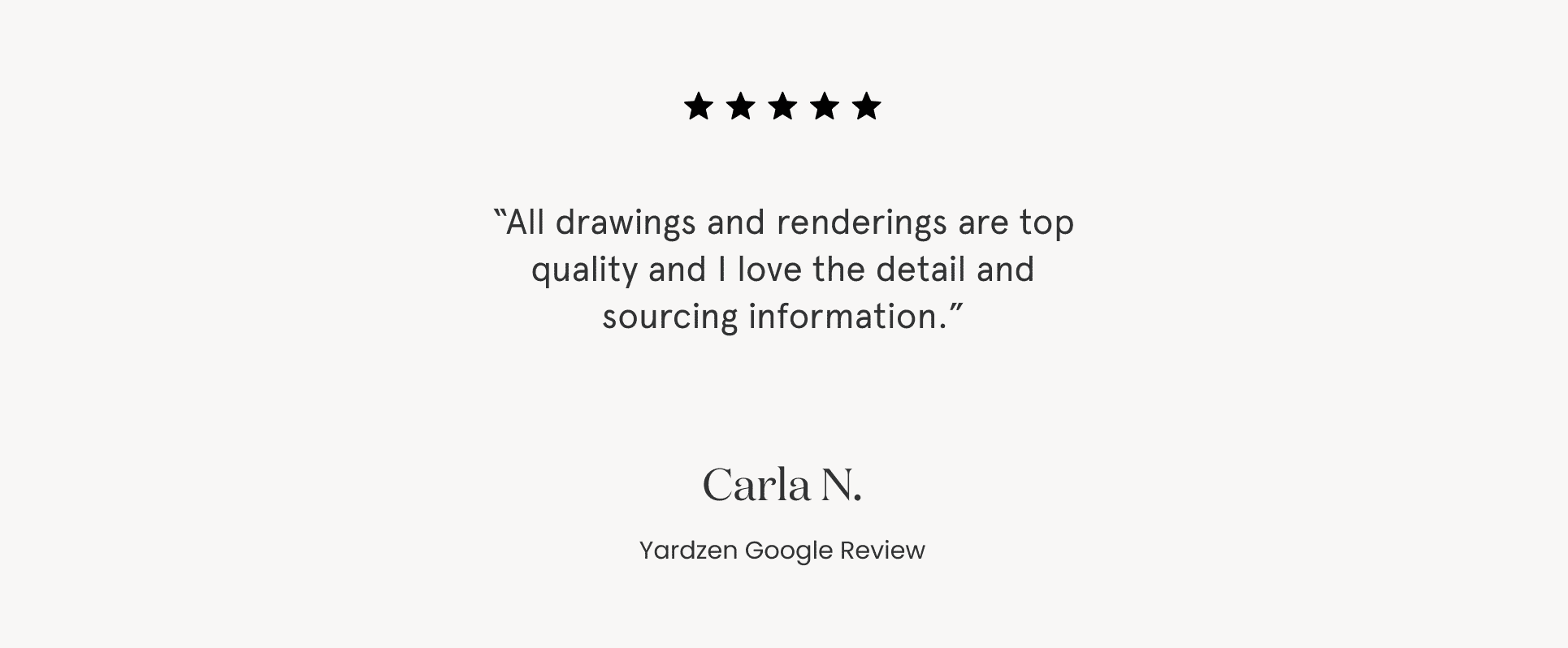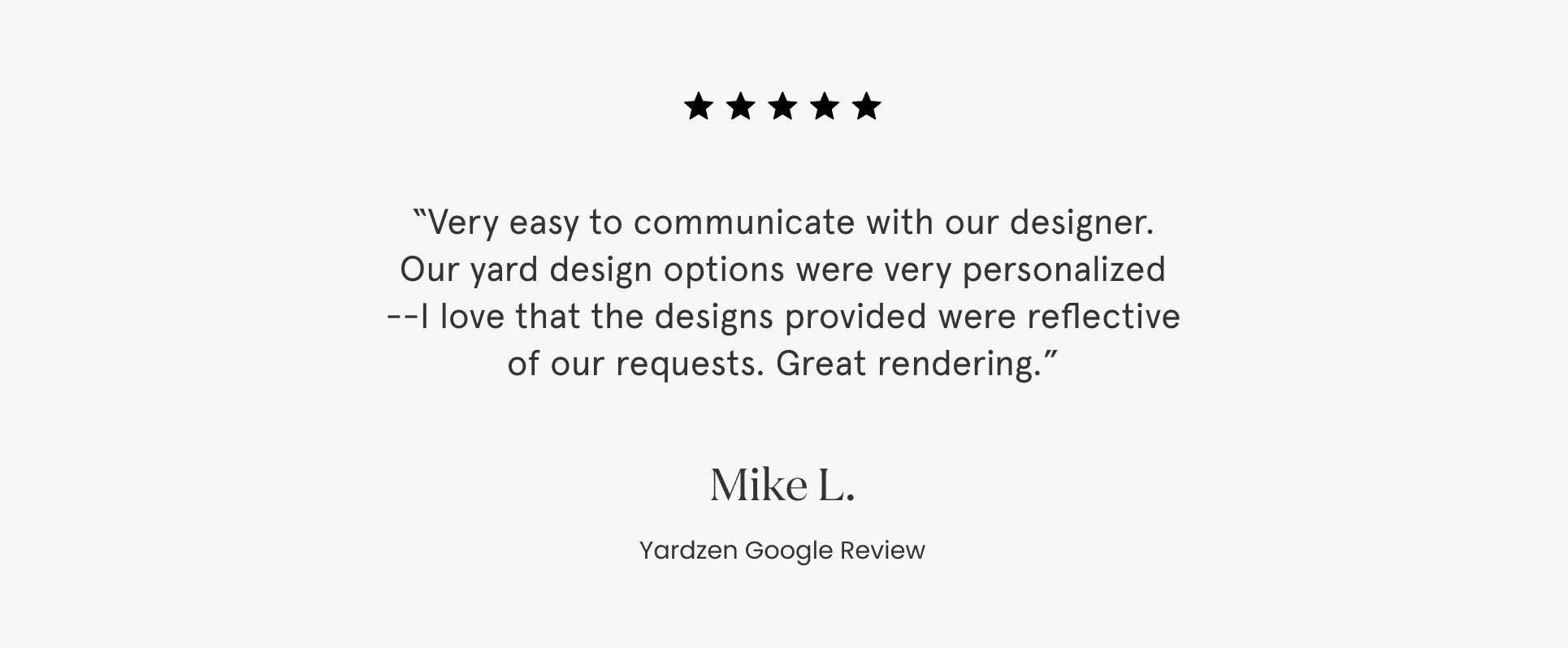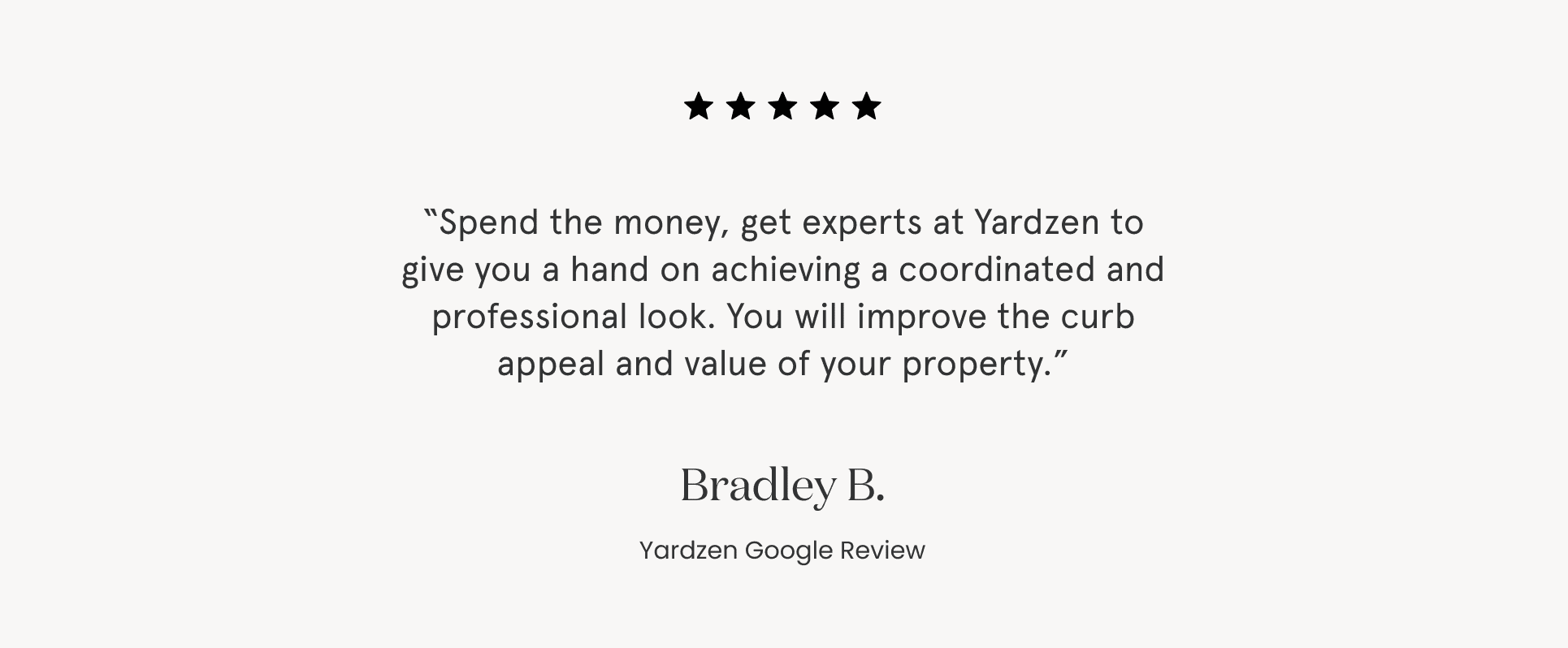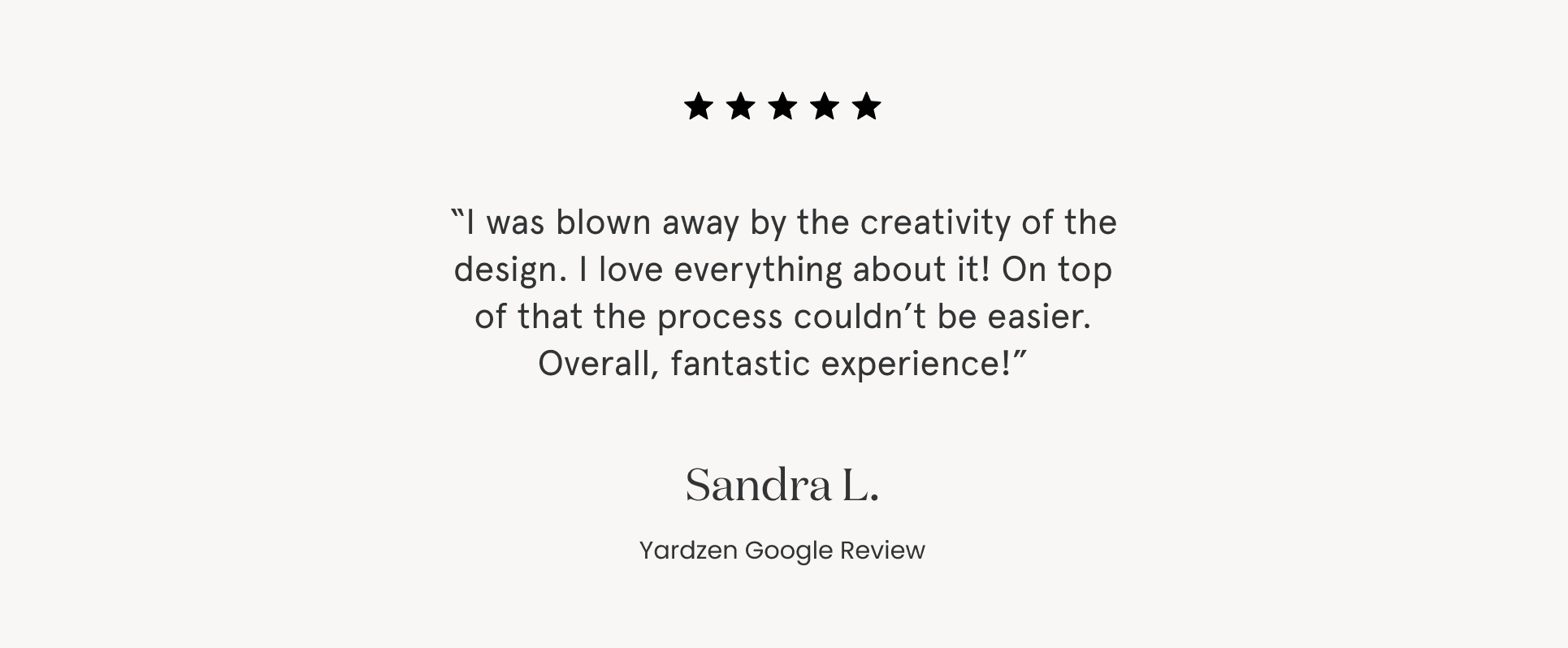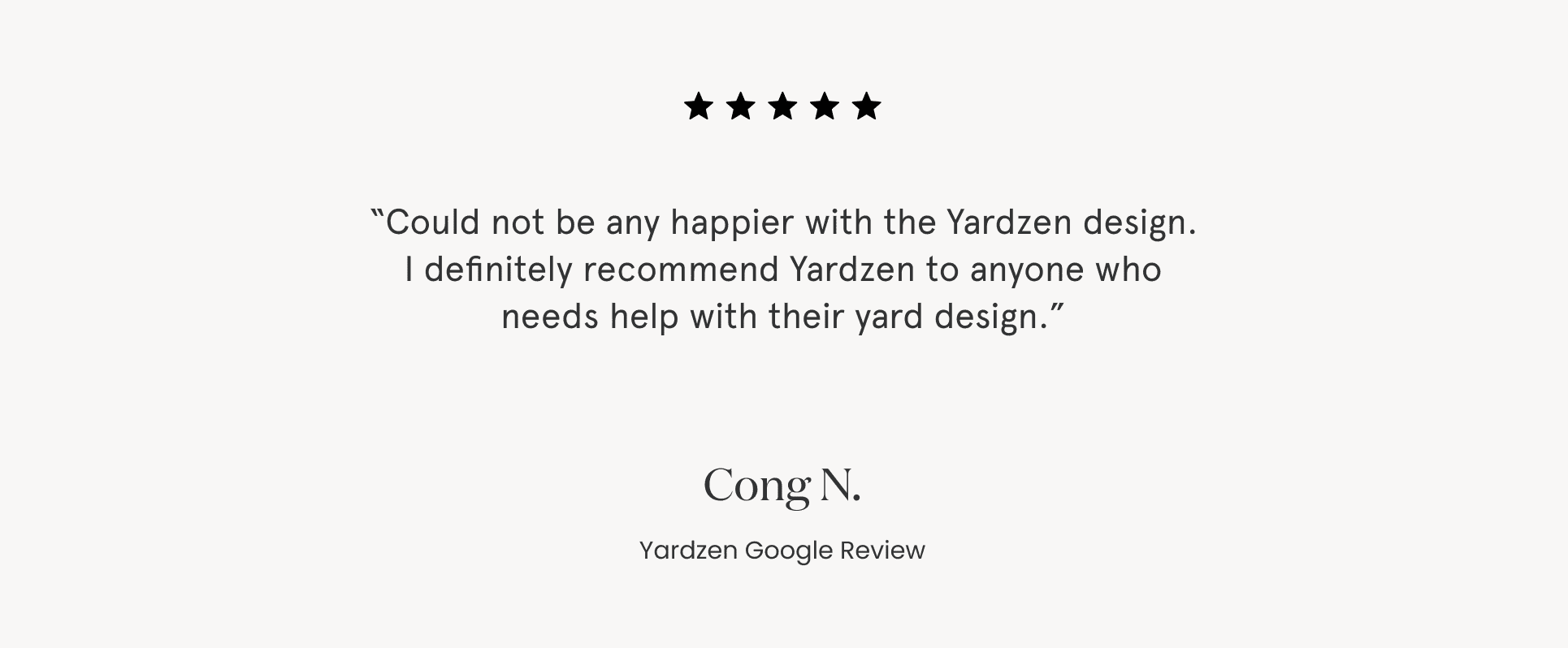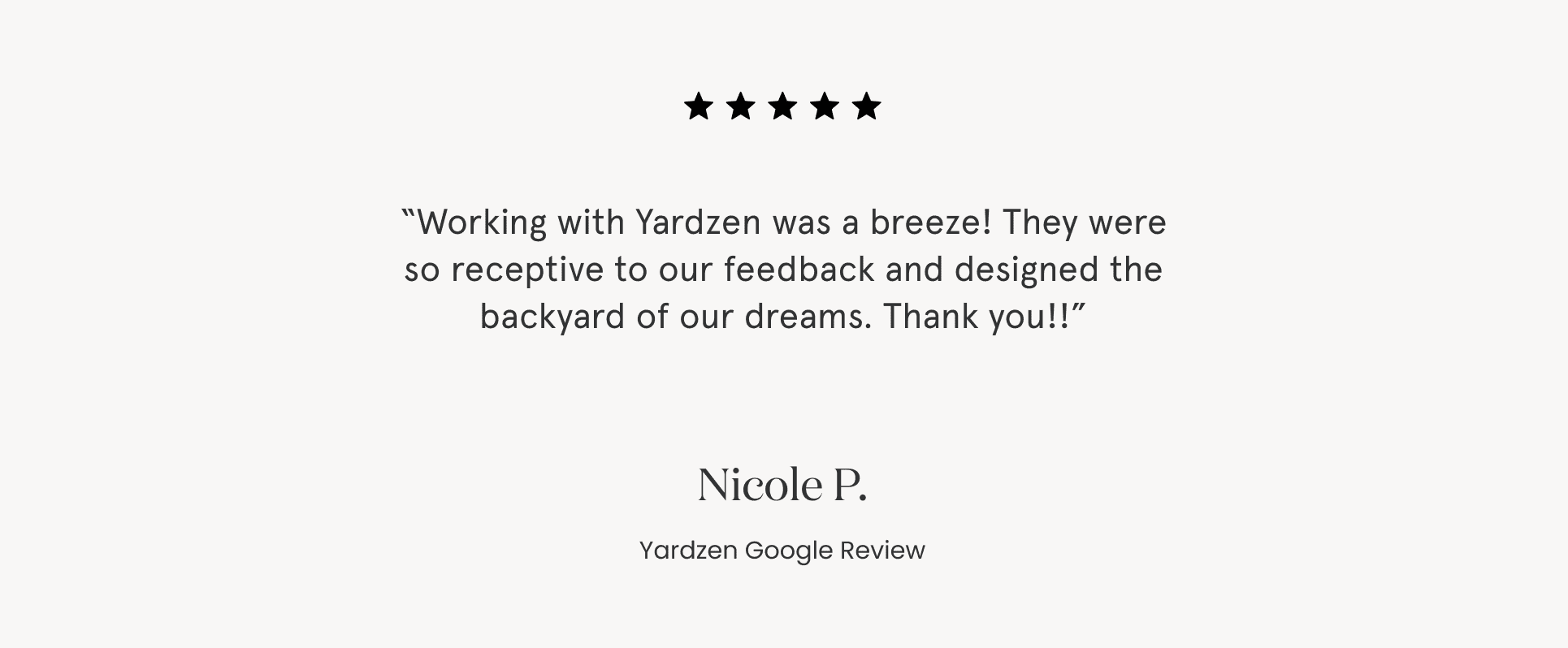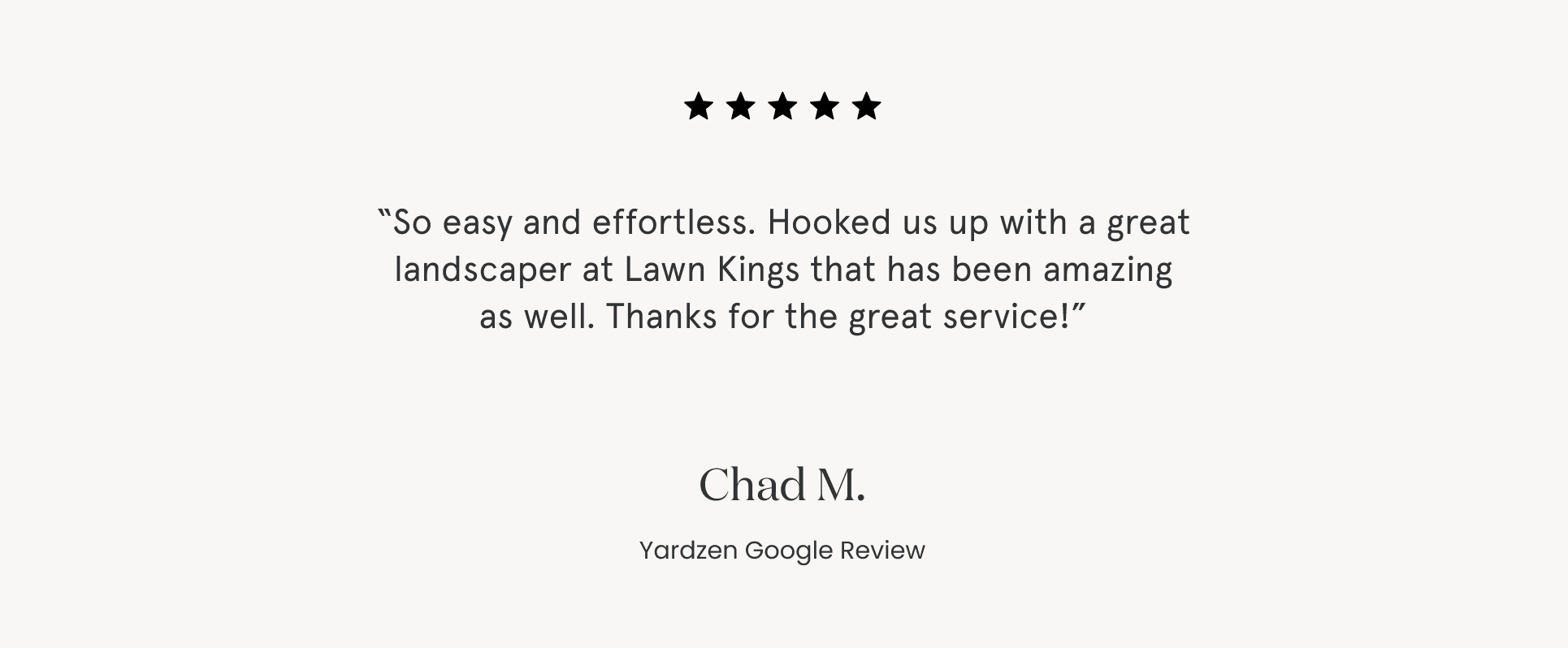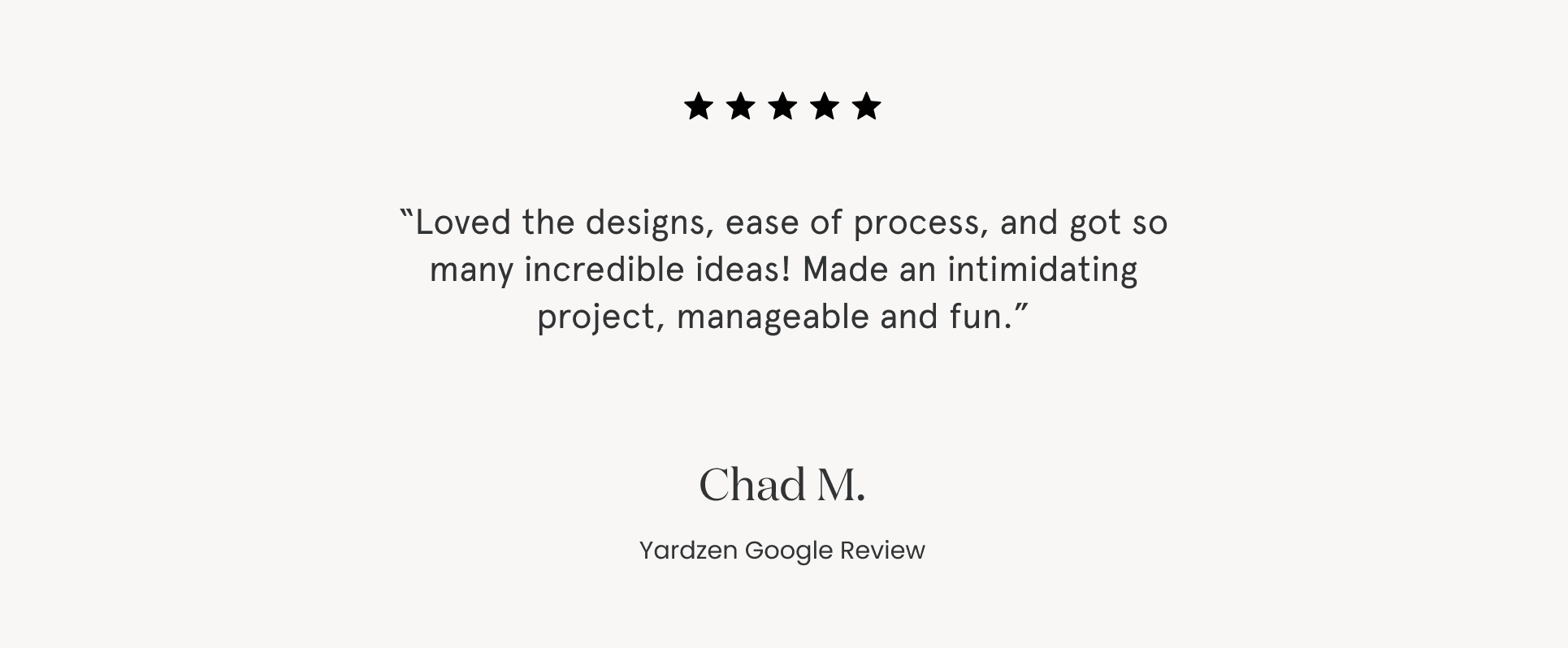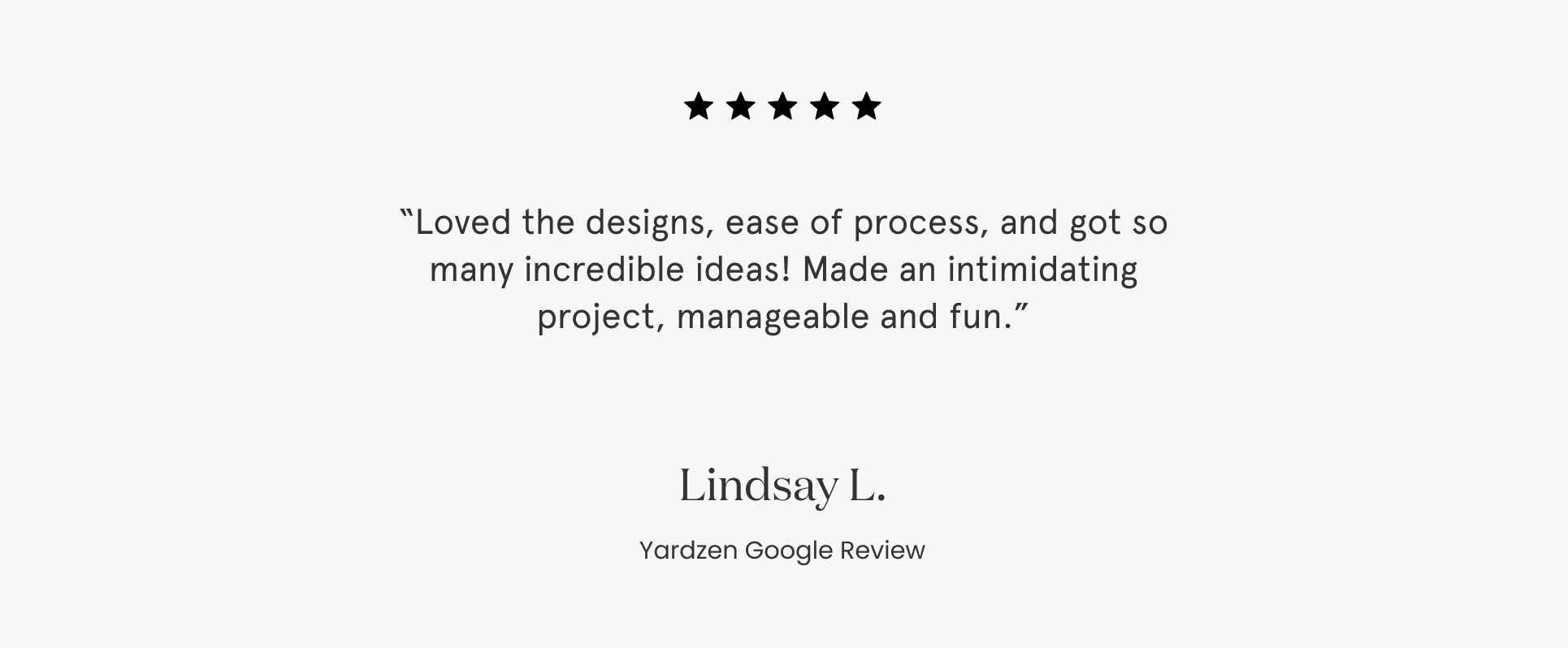 OCEAN CITY LANDSCAPING FAQS
What design styles are popular with Ocean City homeowners?
Ocean City landscape designs run the gamut from traditional estate gardens, to homespun flower beds, to stylized modern hardscapes.
The majority of Ocean City yards follow the archetypal 20th-century suburban-style: foundation planting, dense evergreen shrubs, and lawns. Residents have adapted this look, tucking it into small yards and spreading it across large ones, tidying it up with formal rows and letting it relax with graceful curves.
Among younger homeowners in particular, you'll also see more contemporary landscape styles. Pollinator-friendly planting designs that nod to the wild landscapes of the Jersey shore region are gaining steam. So are modern, urban-flavored designs, with straight rows of concrete pavers, blocks of ornamental grasses, and rectilinear layouts.
Tired of maintenance, people are increasingly ditching their lawns for a variety of design alternatives. Increasingly, homeowners are also prioritizing habitat value, incorporating habitat-rich native plants into designs of all styles.
When it comes to landscape styles, Yardzen has done it all. Whatever your style may be, our designers are ready to help you achieve it.
What are popular features in Ocean City landscapes?
No bones about it: people live in Ocean City to spend time outside. It makes sense, then, that landscape designs in Ocean City are at their best when they facilitate outdoor living.
Kitchens, dining areas, and flexible entertainment zones for spending time with family or friends are hugely popular in yards of all shapes and sizes. So are pergolas, shade sails, small water features, and other amenities designed to offer a cool moment in the midst of summer heat.
Landscape lighting and fire pits extend the good times past sunset and help people beat the heat by providing a pleasant environment to enjoy cool summer evenings.
When the weather turns chilly, pergolas (used to mount outdoor heaters) and fire pits work double duty, providing some extra warmth to keep you outside later in the year.
Planting designs aim to create a lush and inviting atmosphere year-round, with evergreens and cold-season bloomers helping to keep the yard looking good through the winter. Low maintenance planting tops the planting priority list, making sure residents can spend their time out having fun rather than stuck at home working on the yard.
Should I use plants native to Ocean City in my landscape?
No matter where you live, native plants are an excellent choice for your landscape. As lovers of the local climate, native plants typically require fewer inputs of water, fertilizer, and maintenance than species introduced from elsewhere. With natives, you'll get great plant performance with less expense and fuss.
At the same time, native plants offer unmatched habitat value for local wildlife and help designed landscapes feel connected to the broader regional landscape.
Looking for a few natives to get you started? Here are a few of the many local favorites:
→ Butterfly Milkweed
→ Aster
→ Purple Coneflower
→ Black-Eyed Susan
→ Switchgrass
→ Common Ninebark
→ Red Cedar
→ Red Maple
→ Sassafras
What are top considerations for Ocean City landscapes?
Ocean City landscapes should account for the local climate. That means choosing plants that can take both the summer heat and the winter chill – natives are a great place to start, as they evolved to thrive in local conditions.
Being in a beach community, Ocean City landscapes should also account for bare feet. Avoid surfaces that get too hot in the sun, and make sure any groundcover materials are comfortable for walking without shoes.
Outdoor spaces should be tailored to remain comfortable for as much of the year as possible. That means making sure there are cool, shaded spaces for the summer and warm, sheltered spaces for the winter.
Seasonal interest is another climate factor to account for – landscapes ought to be dynamic, changing their appearance throughout the year. Careful plant selection can ensure an attractive display year-round by incorporating fall color, winter interest, and early spring blooms.
When should I start my landscaping project?
Now! Any time of year is great to begin work on a landscape project.
When possible, we suggest utilizing the winter to work through the design phase – this sets you up to get on contractors' books early in the build season, so you can have your design installed and ready to enjoy in time for summer.
If winter has passed, don't worry, it's never too late in the year to begin work on a landscape design project.
"Highly suggest Yardzen. The online process made everything super easy and efficient. Thank you to the entire Yardzen team."
Shannon M., Yardzen client
Yardzen creates local landscape designs in:
Avalon, Cape May, Cape May Point, Dennis Township, Lower Township, Middle Township, North Wildwood, Sea Isle City, Stone Harbor, Upper Township, West Cape May, West Wildwood, Wildwood, Wildwood Crest, and Woodbine