Landscape design & build for Cheyenne, WY
Yardzen designs everywhere in the U.S. and the Cheyenne, Wyoming area is one of our favorites. The "New Old West" spirit is palpable here, and not just during Frontier Days. The city's storied history, replete with cowboys, trains, and wild nature, looms large in its culture, and the high plains landscape remains a powerful presence throughout the city.
EXPLORE DESIGN PACKAGES
Region
Cheyenne balances the urban amenities of a capital city with the peace and quiet of rural areas. As one of the most affordable capital cities in the country, it also offers an excellent cost of living.
Climate
Hovering around 6,000' in elevation, Cheyenne has a fairly arid climate. Winters are long and cold winters, and summers are warm by day but can require a jacket by night. While cool temperatures are a fact of life for much of the year, the outdoors are integral to the lives of many Cheyenne residents, who won't let a little chill stop them from enjoying the majestic landscape surrounding them. Be that as it may, landscape design can help Cheyenne residents make their time outdoors a little more comfortable.
Design & Build
Whether it's providing shade from the summer heat, a respite from autumn winds, creating spaces to host family and friends, or simply refreshing planting or hardscape designs, Yardzen can help! We'll work with you to develop a four-season landscape design that achieves the look, feel, and function you are dreaming of, and then we'll connect you with a licensed, vetted contractor from the Yardzen Pro Network to get your landscape design built.
TRUSTED BY THE EXPERTS


CHEYENNE LANDSCAPE DESIGN GALLERY
POPULAR AMENITIES IN CHEYENNE YARDS
Simple and thorough online process
Take a style quiz, share videos and photos of your existing outdoor space, and learn about the costs in our Yard Builder™ tool. Our design team will help you at every step of the process.
GET STARTED >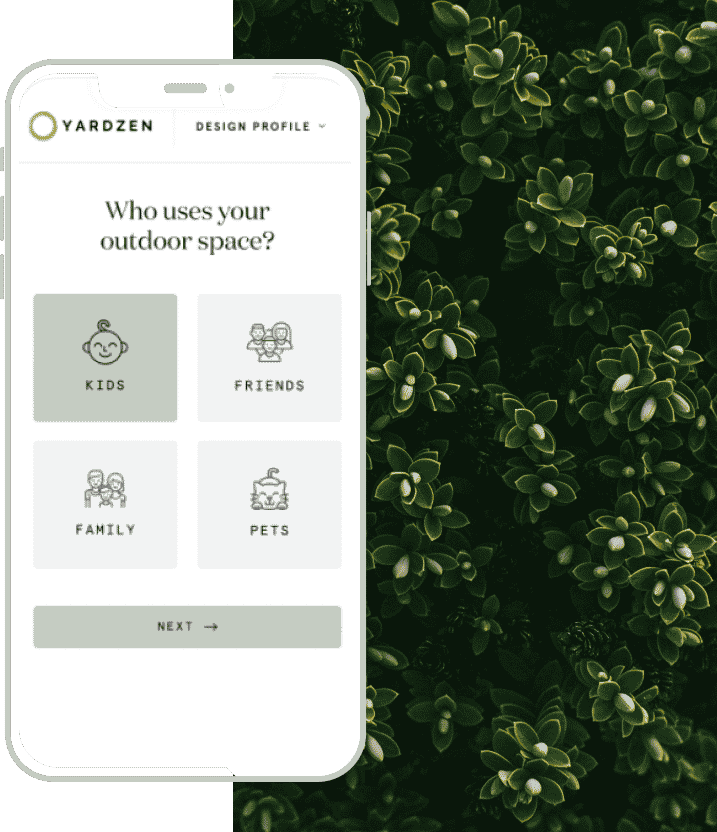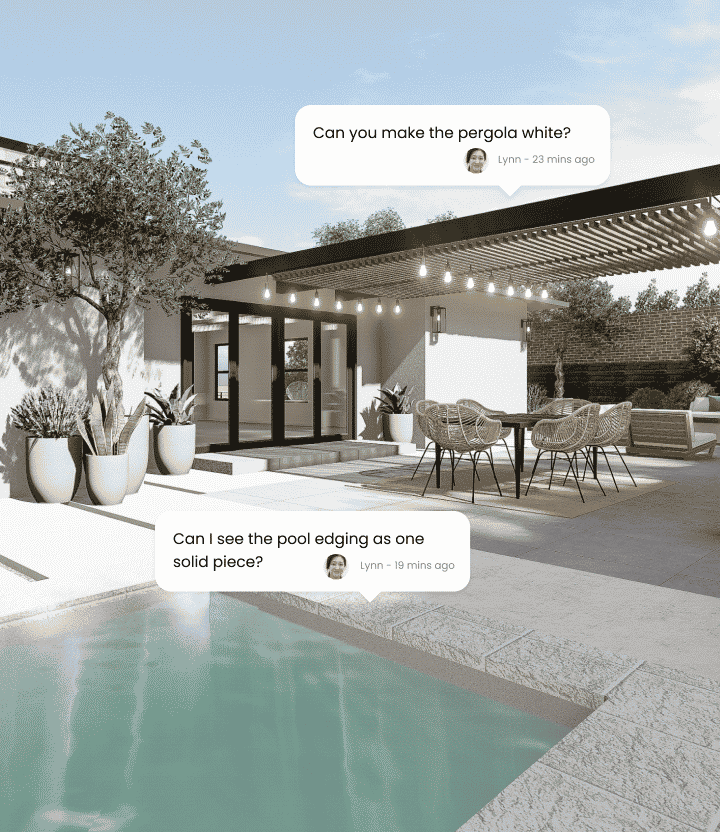 The easiest path to a final design you'll love
Review your first design in our online Feedback Studio. You'll be able to share feedback before we start incorporating your changes. A live design review call is also available to help get your project ready for installation.
GET STARTED >
Built by someone you (and Yardzen) trusts
We'll translate your 3D design concepts into a detailed CAD plan that's ready to install. Next, we'll connect you to a vetted, Cheyenne area landscape contractor who can bring your dream yard to life.
GET STARTED >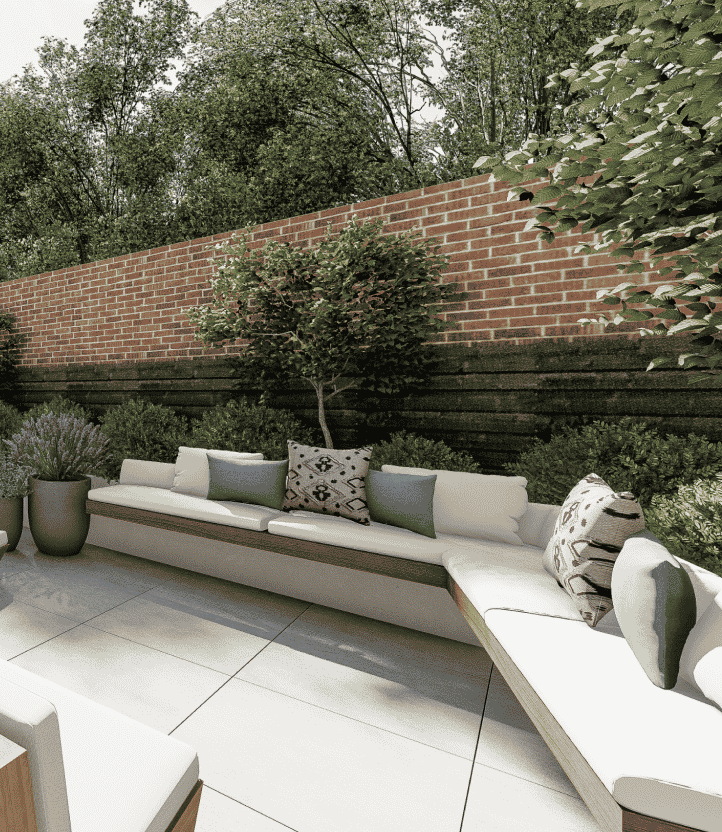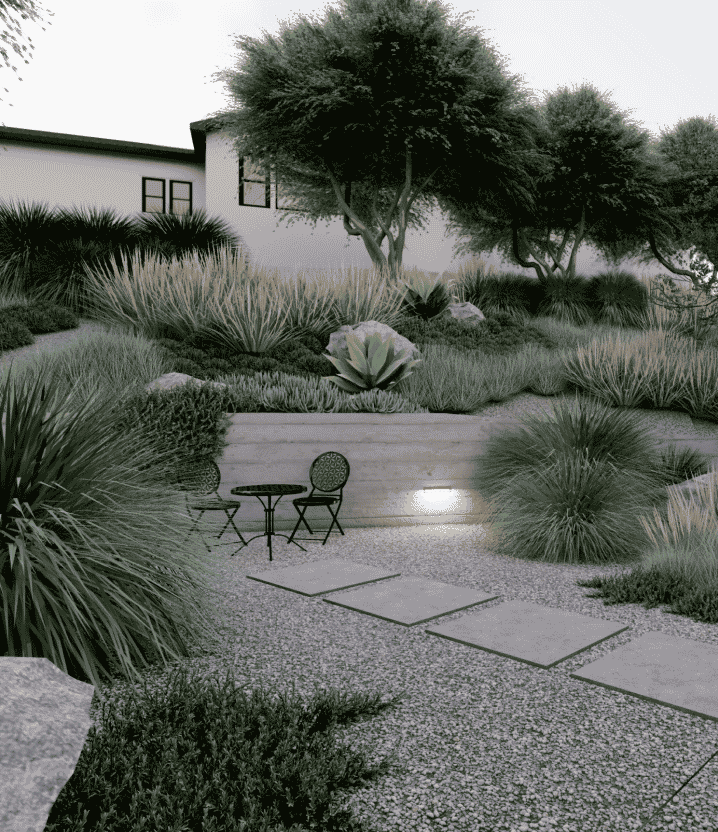 Custom designs for your unique outdoor space
We've built a database of plants, trees, and groundcovers that match to Cheyenne's planting zones, sun/shade/water requirements, aesthetic, and essential features like native plants. Using satellite and aerial imagery, coupled with your photo, video, and factoring in your details, we can create the outdoor space of your dreams.
GET STARTED >
WHICH YARDZEN PACKAGE IS RIGHT FOR YOU?
Take our YardBuilder quiz to find out.
GET STARTED

1. Tell us about your unique outdoor space

2. Answer a few questions about your dream yard

3. Get a personalized design package recommendation
WHAT YARDZEN CLIENTS ARE SAYING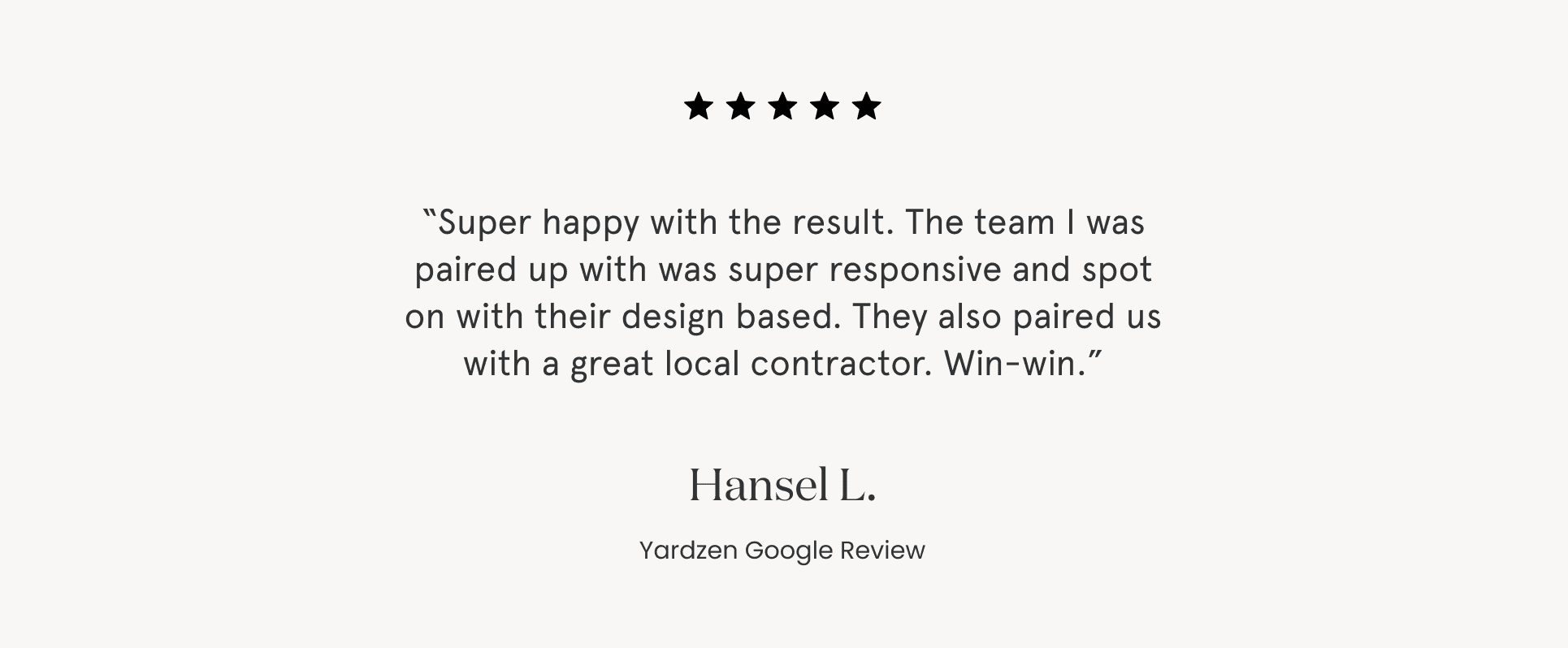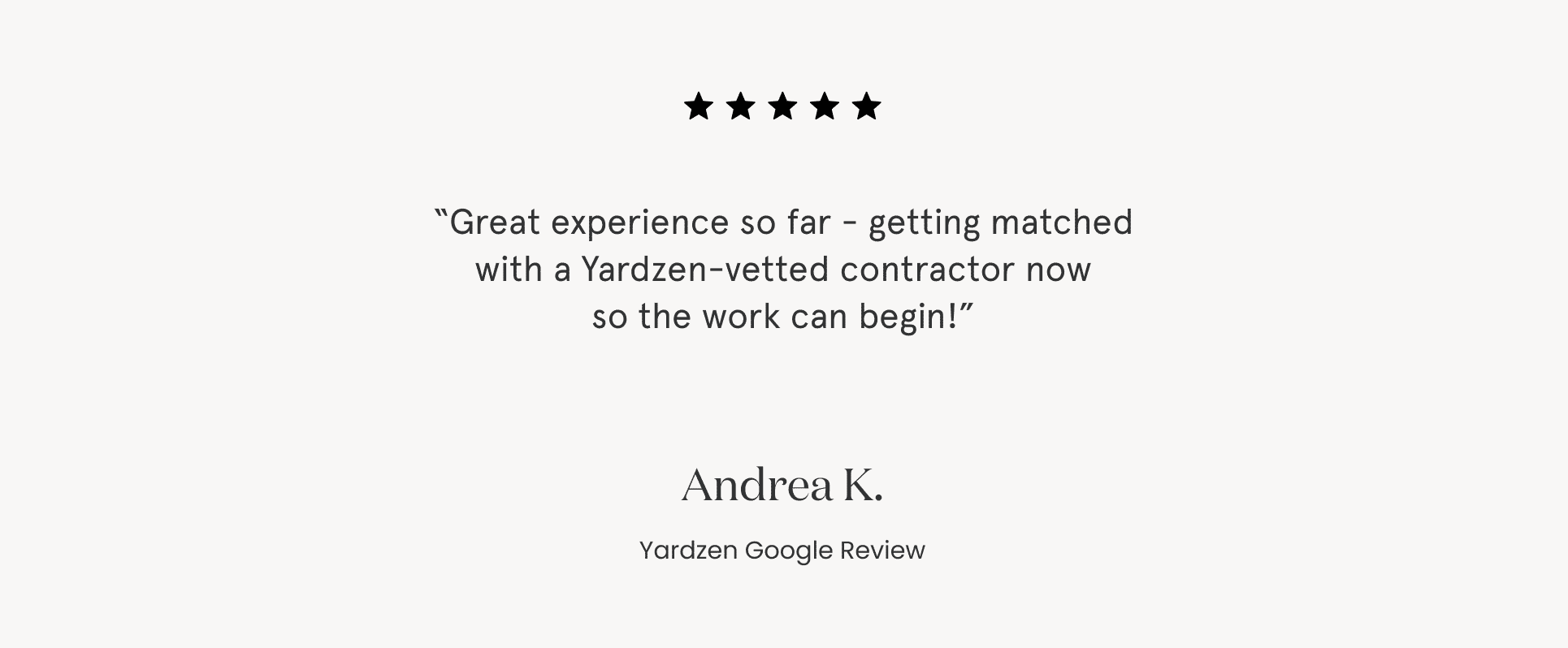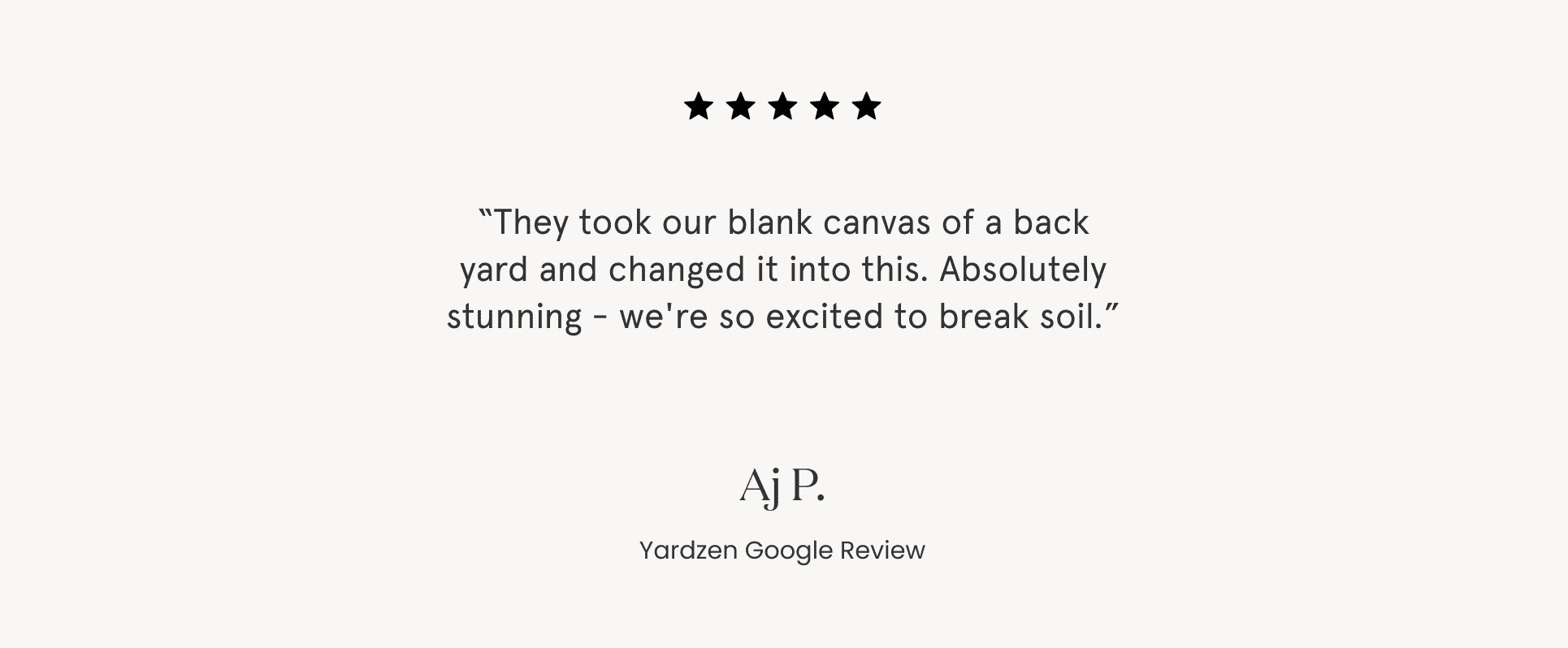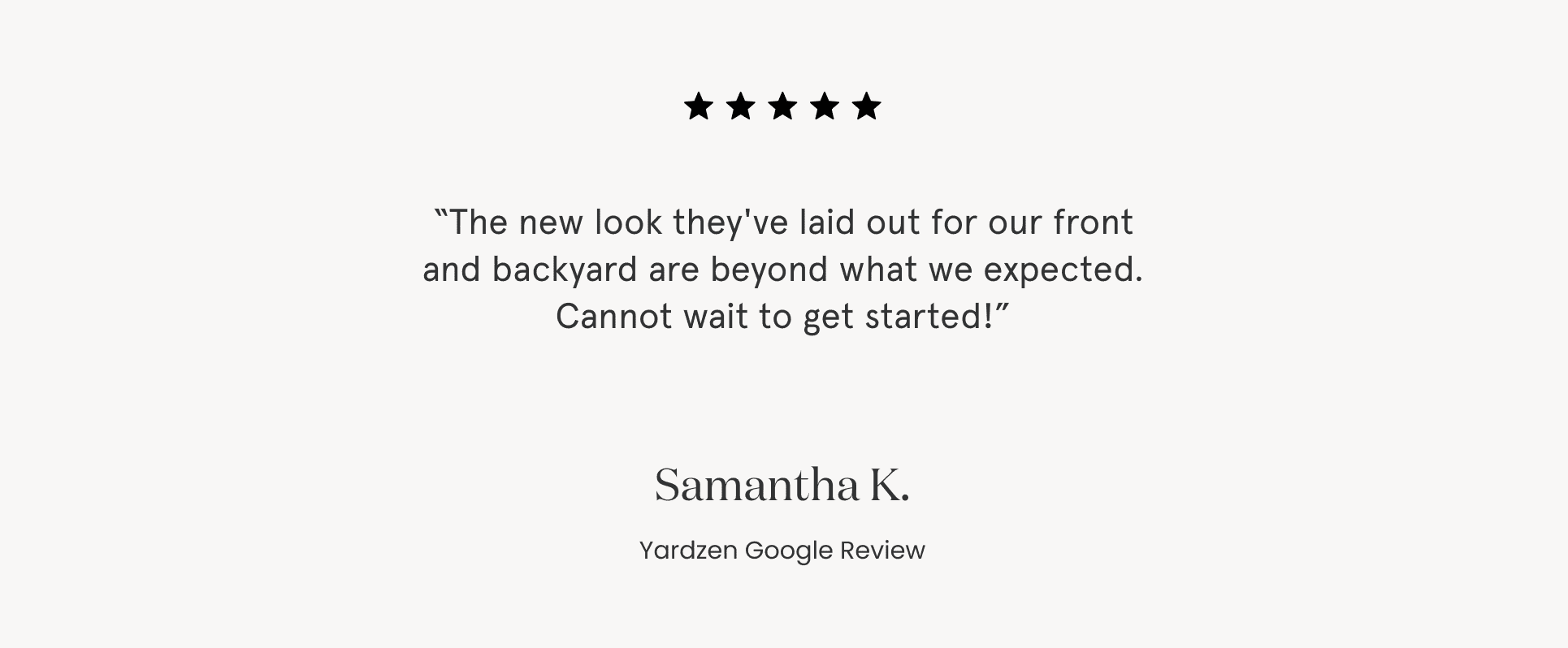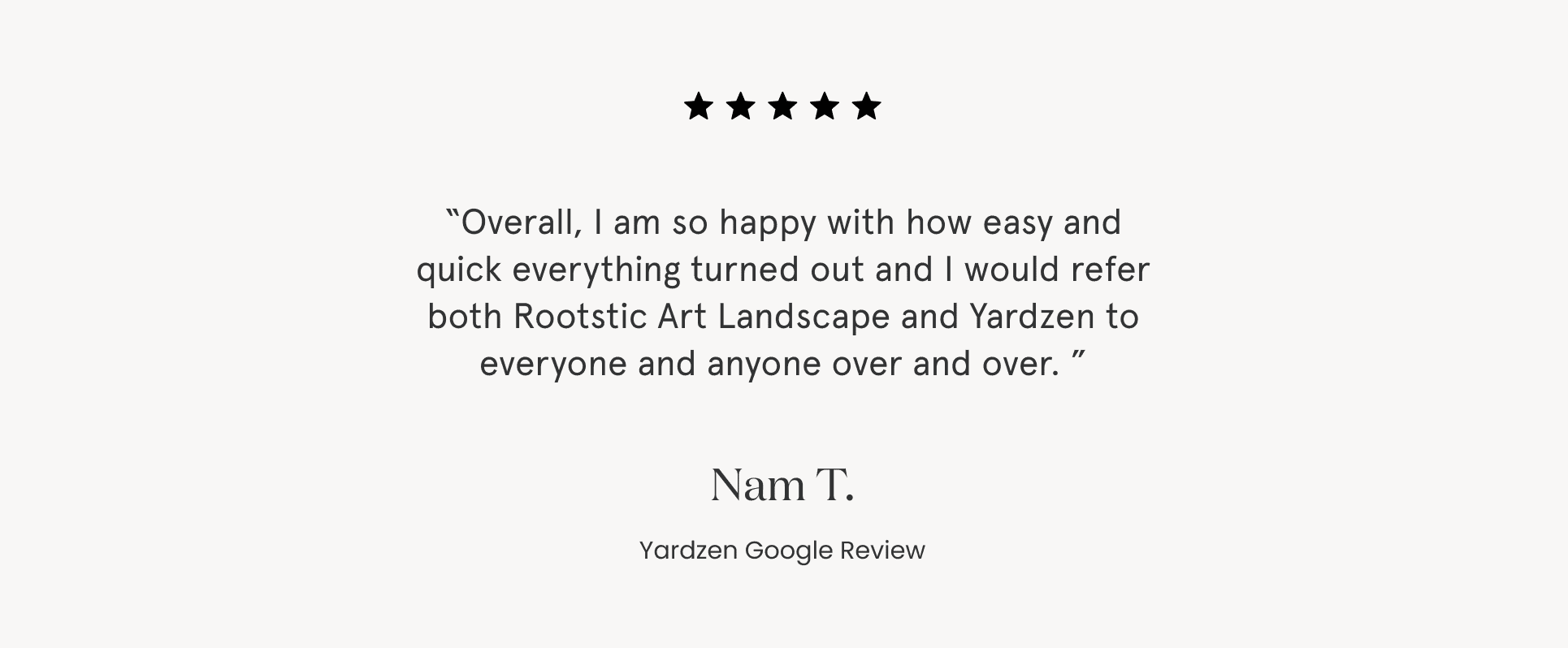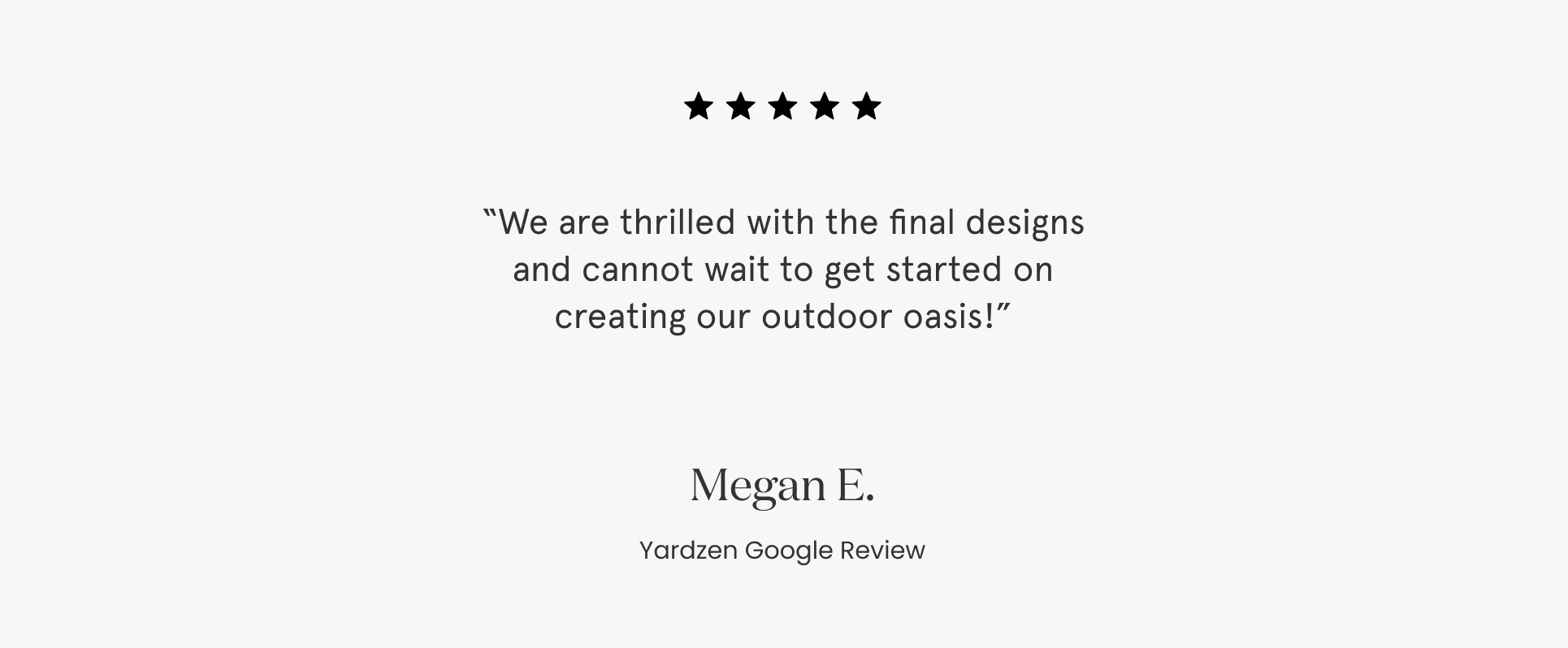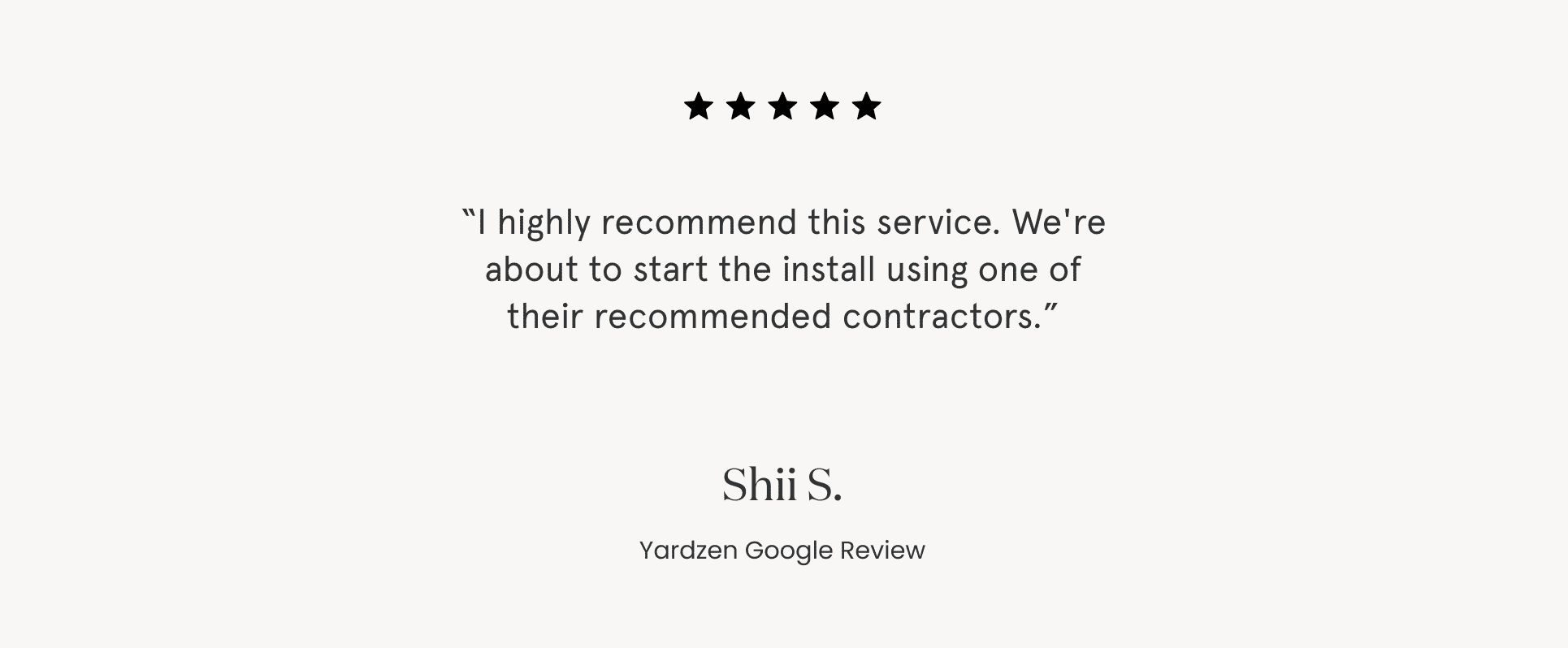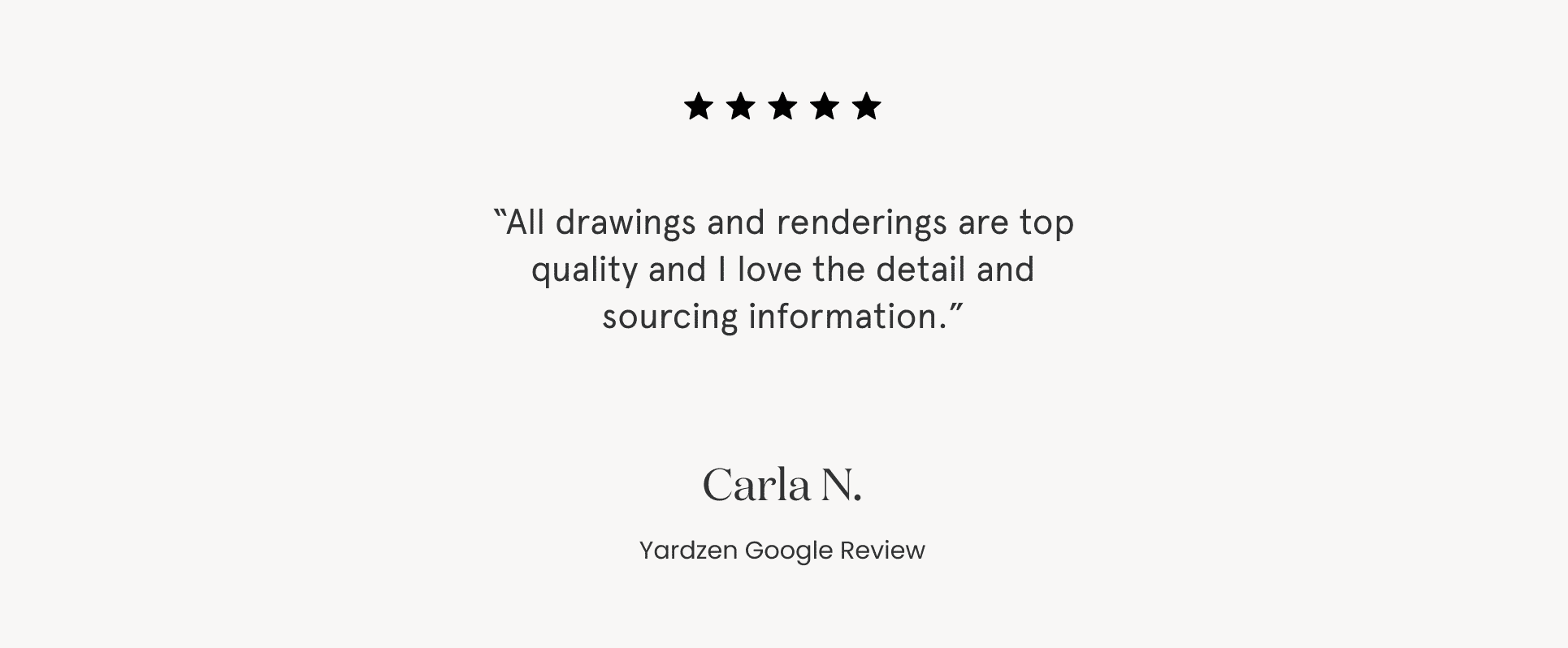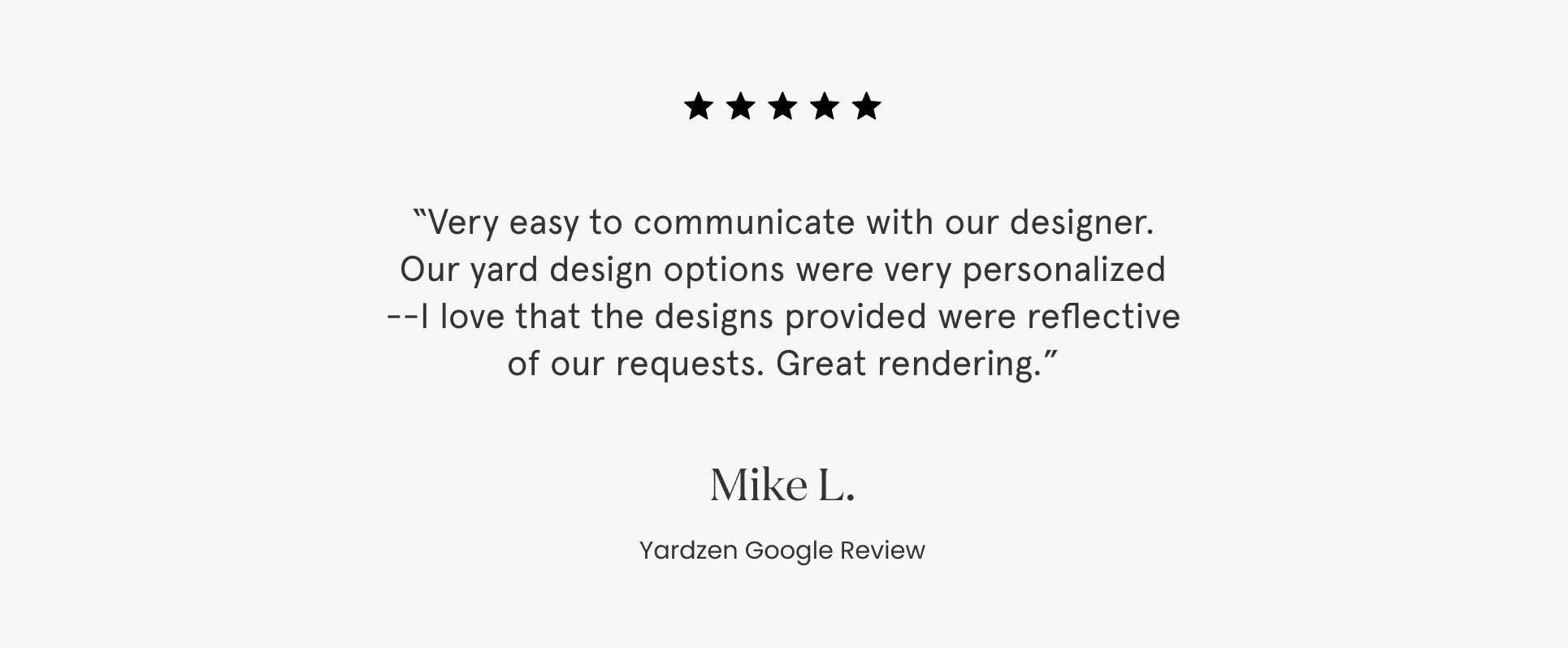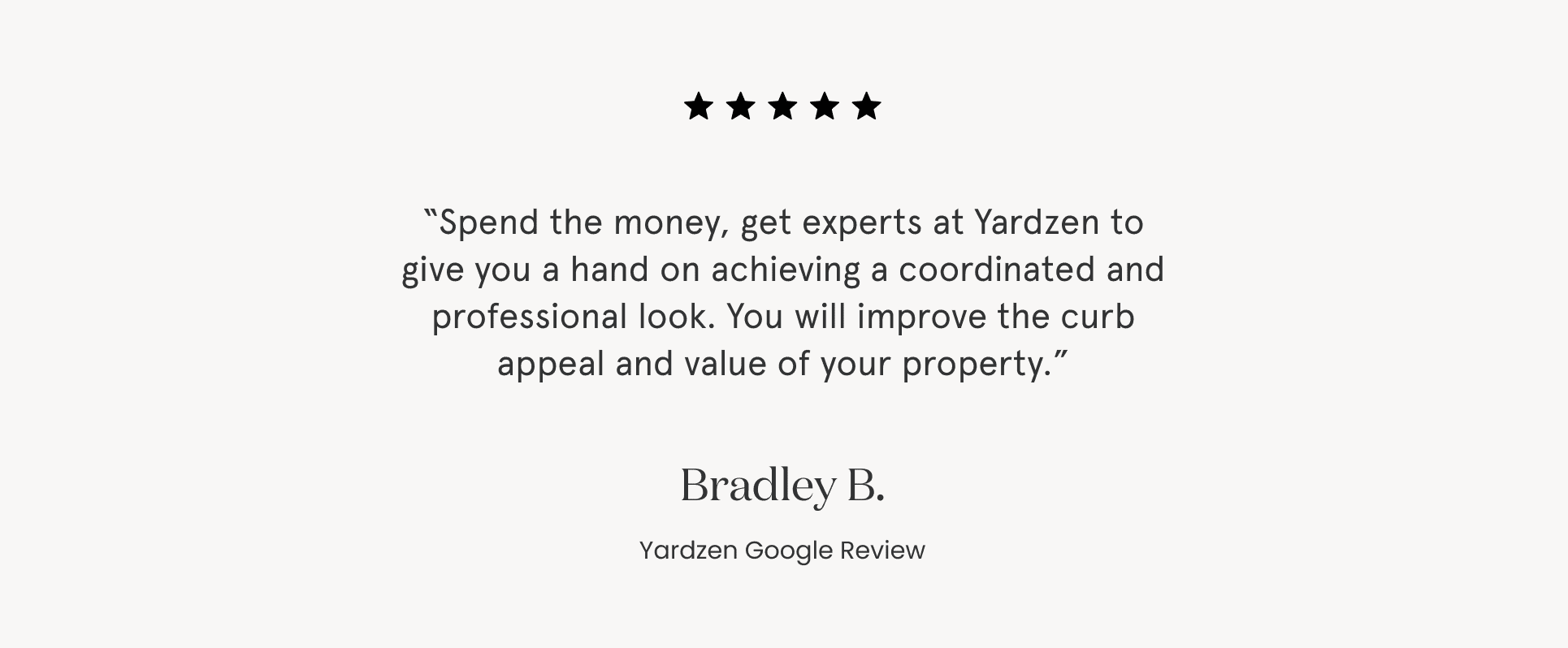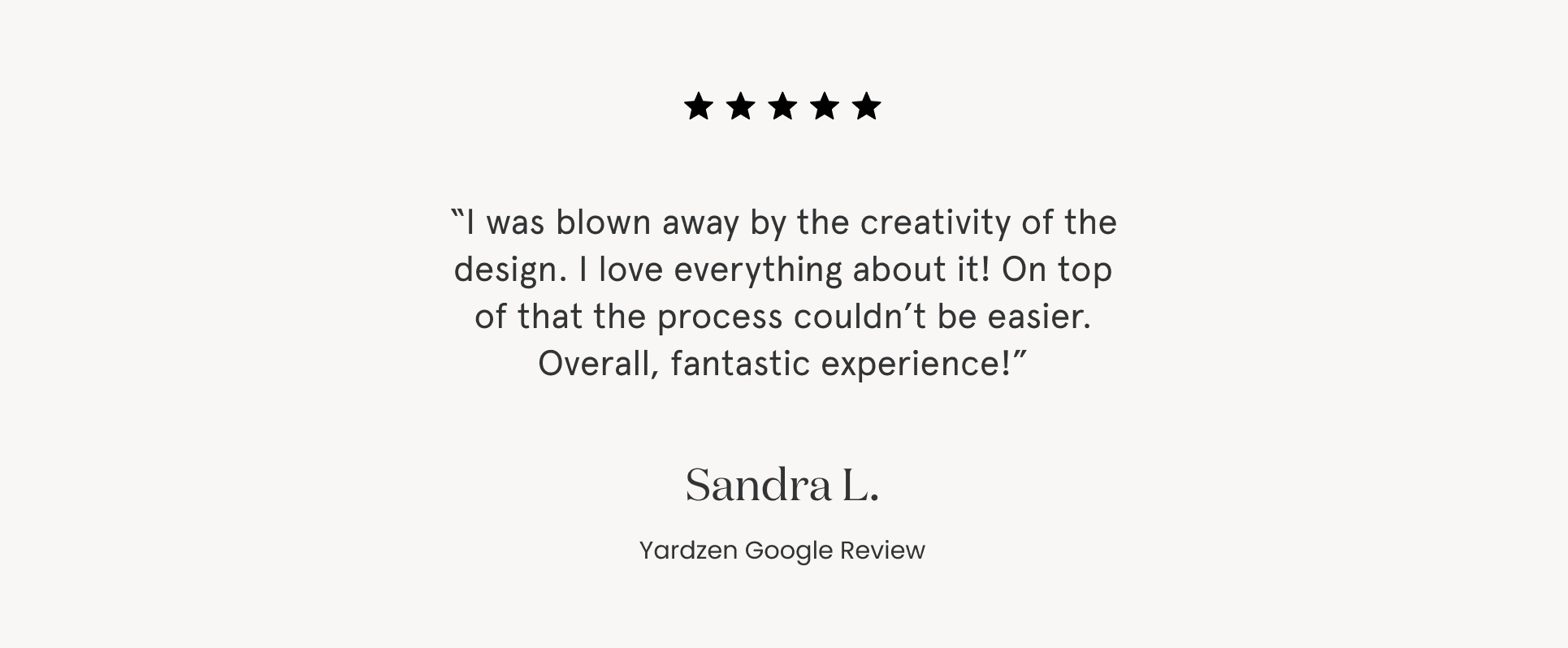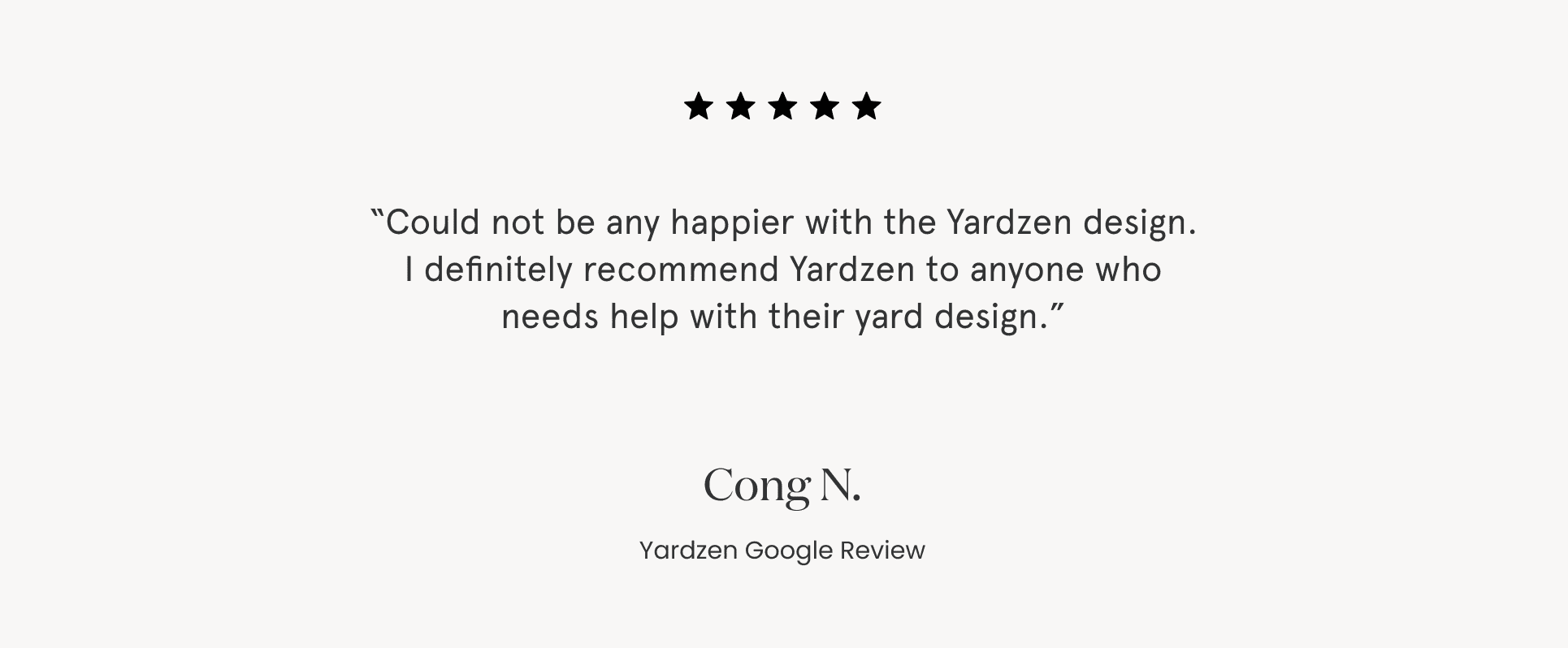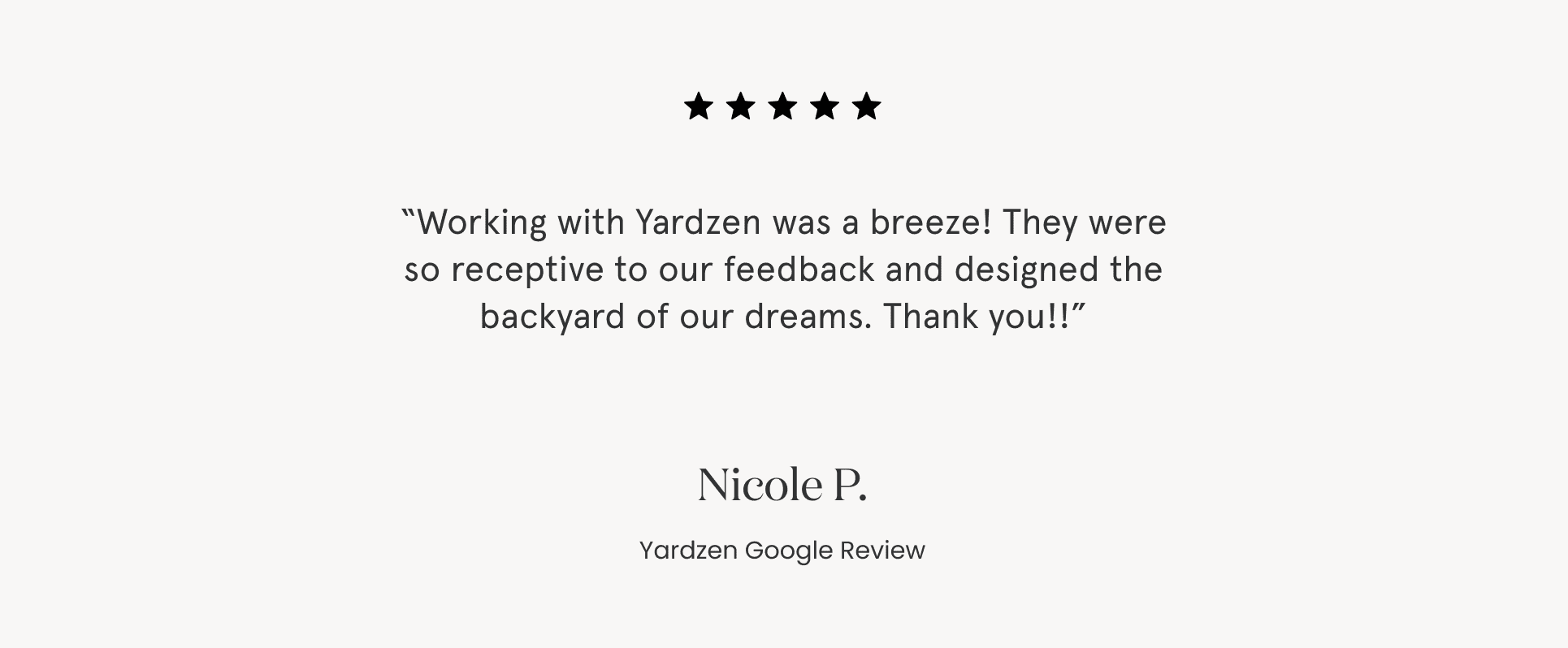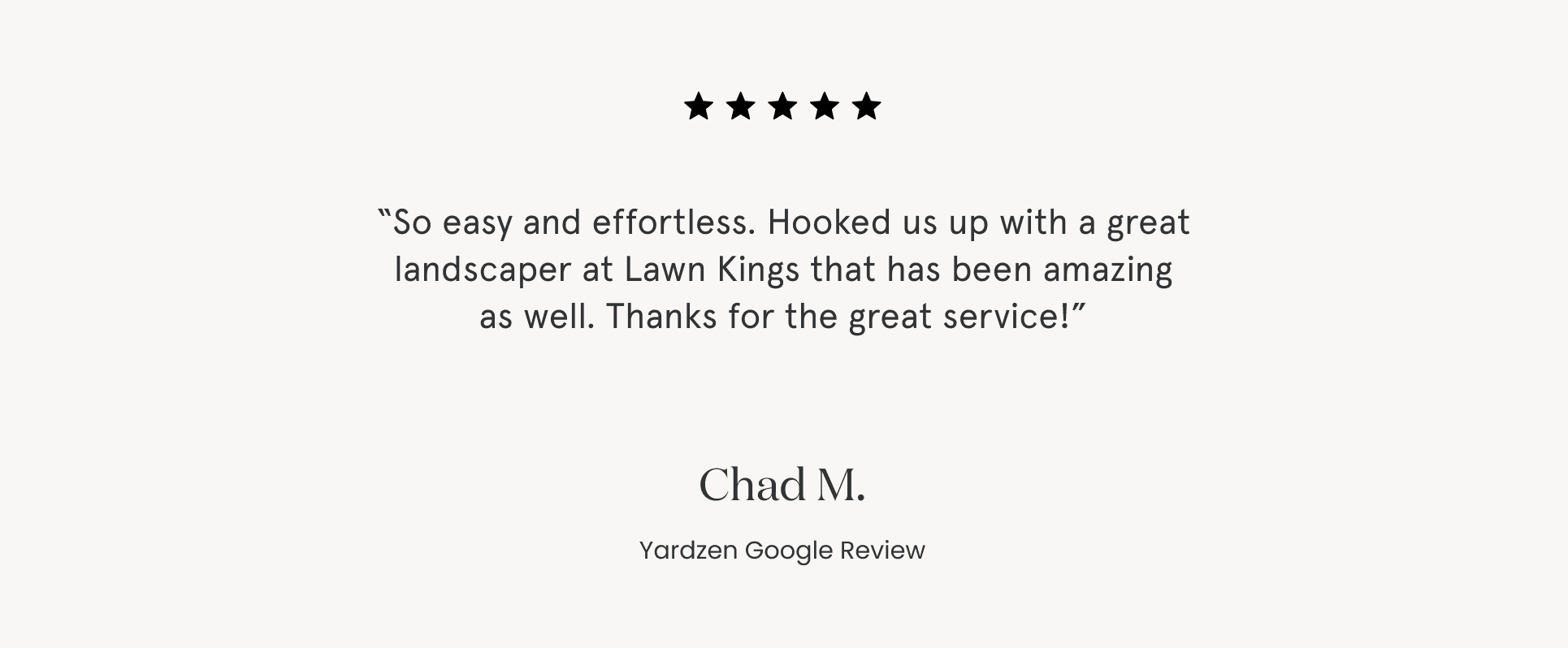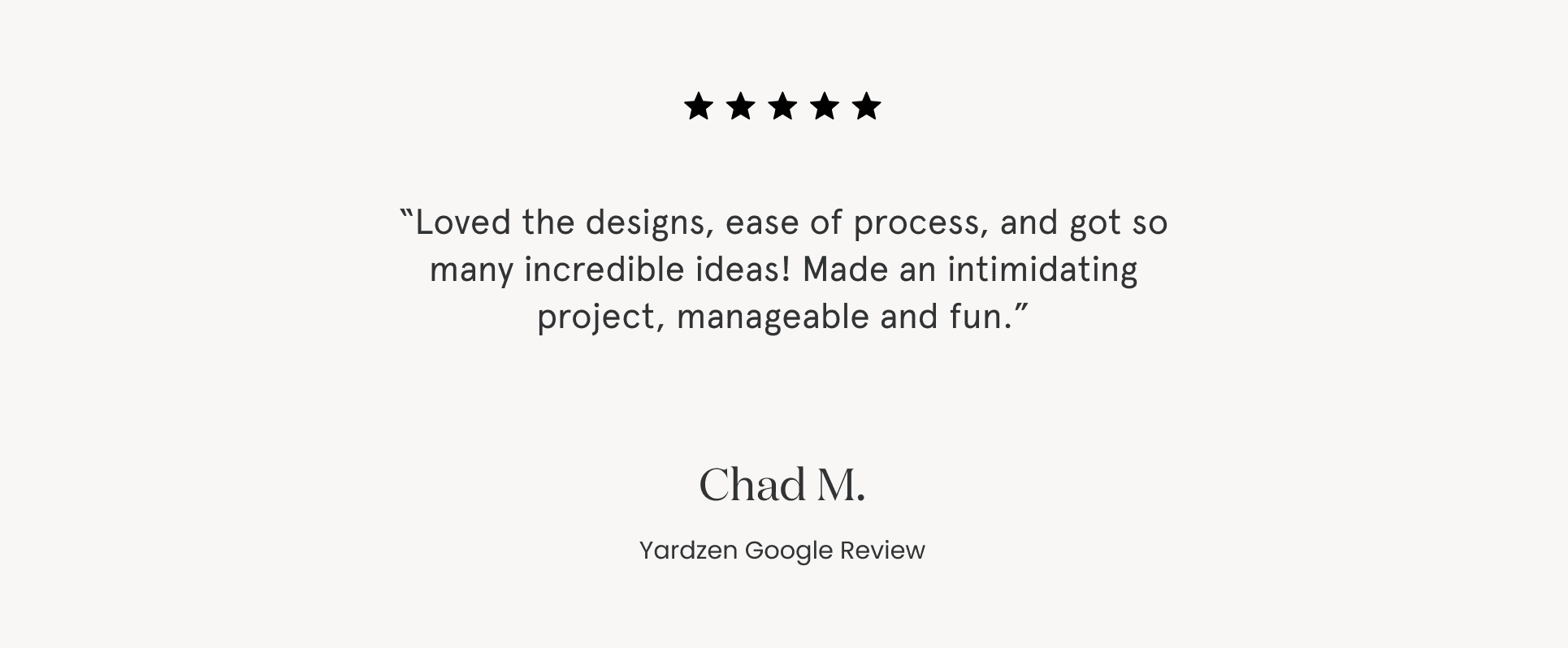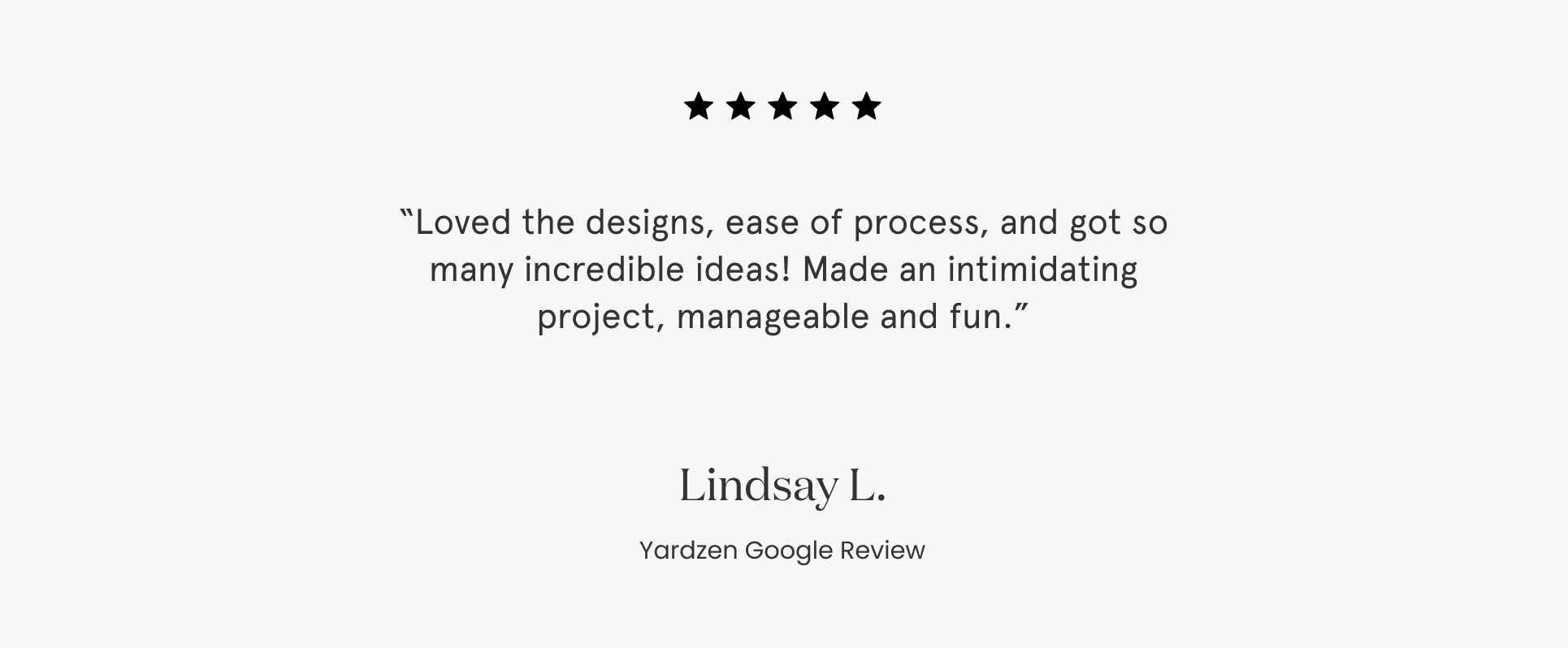 CHEYENNE LANDSCAPING FAQS
What design styles are popular with Cheyenne homeowners?
Cheyenne landscape designs tend to embrace a naturalistic style that evokes both the high plains landscape and the nearby Rocky Mountains. Planting designs layer flowering perennials against sturdy green shrubs, and often call upon stone for edging, retaining walls, or sculptural boulders. Evergreens are common to provide interest through the long winters.
Front yards often have lawns, though not always—as drought persists, drought tolerant, xeriscape, and lawn-free front yard designs are growing increasingly popular. Regardless of the planting design, front yards tend to focus on looks, while backyards house functional spaces like outdoor kitchens, dining areas, hot tubs, fire pits, and other gathering spaces.
What are popular features in Cheyenne landscapes?
Low water native and climate-adapted plants are popular to help offset the effects of the ongoing drought in Cheyenne.
Lawn alternatives, from artificial turf to mulched play areas, to a variety of gathering spaces and expanded planting beds, are also gaining in popularity as water demands to maintain lawns become untenable.
Stone is a very popular building material, both for its resilience to the extremes of Cheyenne's climate and its aesthetic appropriateness—walls, paving, edging, or boulder, stone feels at home in the regional landscape.
Pergolas are a popular request, due to their adaptability. Sun shades, windscreens, string lights, and infrared heaters can all mount to a pergola frame, enhancing comfort and style throughout the year.
Play spaces are also a very popular request among Cheyenne homeowners. This request can be executed in many different ways—when possible, we love to integrate natural play features, like stumps and logs, boulders and rock scrambles, or even embedded slides. By utilizing natural materials, such features help play areas feel more cohesive with the surrounding landscape design.
Should I use plants native to Cheyenne in my landscape?
Should I use plants native to Cheyenne in my landscape?
No matter where you live, native plants are an excellent choice for your landscape. As lovers of the local climate, native plants typically require fewer inputs of water, fertilizer, and maintenance than species introduced from elsewhere. With natives, you can get great plant performance with less expense and fuss. In a cold climate like that of Portland, the durability of natives is even more valuable.
Native plants also offer unmatched habitat value for local wildlife, and help designed landscapes feel connected to the broader regional landscape.
Looking for a few natives to get you started? Here are a few of the many local favorites:
→ Blackeyed Susan (Rudbeckia hirta)
→ Butterfly Weed (Asclepias tuberosa)
→ Yarrow (Achillea millefolium)
→ Firecracker Penstemon (Penstemon grandifloras)
→ Largeflower Penstemon (Penstemon barbatus)
→ Purple Coneflower (Echinacea angustifolia)
→ Wild Bergamot (Monarda fistulosa)
→ Sand Cherry (Prunus pumila var. besseyi)
→ Silver Sagebrush (Artemisia cana)
→ Red Twig Dogwood (Cornus sericea)
→ Colorado Blue Spruce (Picea pungens)
What are top considerations for Cheyenne landscapes?
Climate is a critical concern and should be central to the development of a landscape design.
Winter interest is key and can be provided not only by evergreen foliage, but by species with winter berries, early bare-branch blossoms, sculptural branching, or decorative or colorful bark, such as the glowing branches of a Red Twig Dogwood.
By summer, drought tolerance is a crucial concern. Cutting back on the lawn and opting for low water species, particularly natives, can help to lower water demands – and water bills.
Designs should also account for the summer sun, which burns extra quickly at Cheyenne's altitude. Shade trees, umbrellas, pergolas, or other shade amenities are necessary to keep gathering spaces comfortable throughout the warm months.
Cheyenne landscapes should also prioritize the homeowners' particular goals, and priorities, be they entertaining family and friends, having space to work and play outside, boosting property values by adding flexible outdoor gathering spaces, or simply reconnecting with nature through a sustainable, native planting design.
When should I start my landscaping project?
Now! Any time of year is great to begin work on a landscape project.
When possible, we suggest utilizing the winter to work through the design phase—this sets you up to get on contractors' books early in the build season, so you can have your design installed and ready to enjoy in time for summer.
If winter has passed, don't worry, it's never too late in the year to begin work on a landscape design project.
Curb appeal front yard and home exterior design by Yardzen
"Highly suggest Yardzen. The online process made everything super easy and efficient. Thank you to the entire Yardzen team."
Shannon M., Yardzen client
Yardzen creates local landscapes in and around Cheyenne, WY:
Ranchettes, South Greeley, Fox Farm-College, Warren AFB, Pine Bluffs, Burns, Albin, Carpenter, and Hillsdale