Landscape design & build for Cambridge
Yardzen designs everywhere in the U.S. and the Cambridge area is one of our favorites. Famed for its world-class universities, Cambridge is permeated by a sense of history.
EXPLORE DESIGN PACKAGES
Climate
It's brick-lined downtown bustles with energy, even through bitter winter cold. Adjacency to Boston adds a sense of the urban, while the grand Charles River and abundant trees consistently remind you that you are indeed in New England.
Hot and humid summers with plenty of rain make it easy for plants to grow in Cambridge, and yards are frequently lush with vegetation. Properties run big to small, homes grand to modest, but a New England character – traditional architecture, leafy shrubs, deciduous trees with fall color – remains consistent across the city.
Design & Build
Whatever your landscape vision may be, Yardzen is ready to make it a reality, working with you to craft a landscape design that achieves the look, feel, and function you are dreaming of, then connecting you with a vetted contractor from Yardzen's Pro Network to get your design built.
TRUSTED BY THE EXPERTS


CAMBRIDGE, MASSACHUSETTS DESIGN GALLERY
POPULAR AMENITIES IN CAMBRIDGE YARDS
Simple and thorough online process
Take a style quiz, share videos and photos of your existing outdoor space, and learn about the costs in our Yard Builder™ tool. Our design team will help you at every step of the process.
GET STARTED >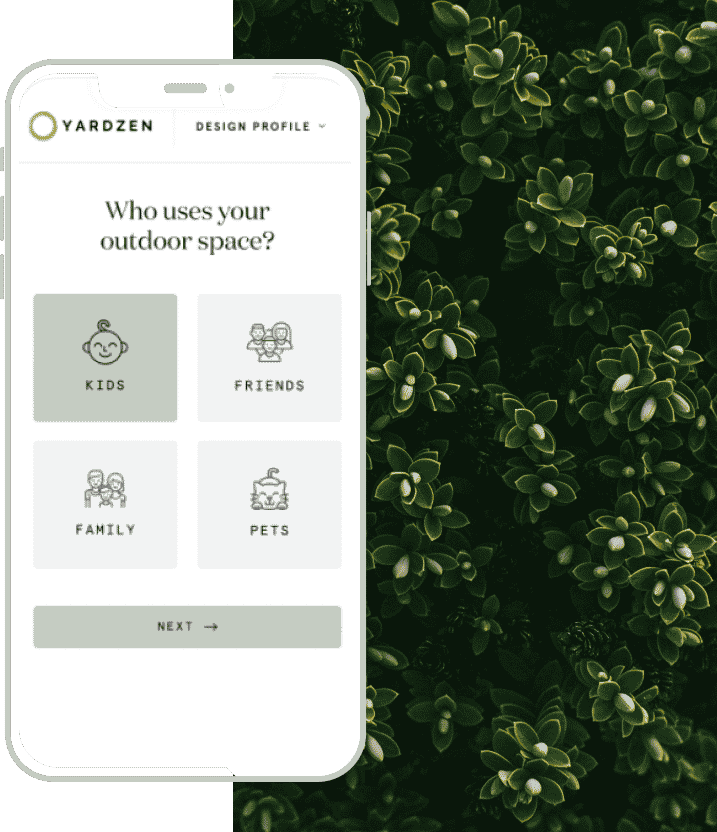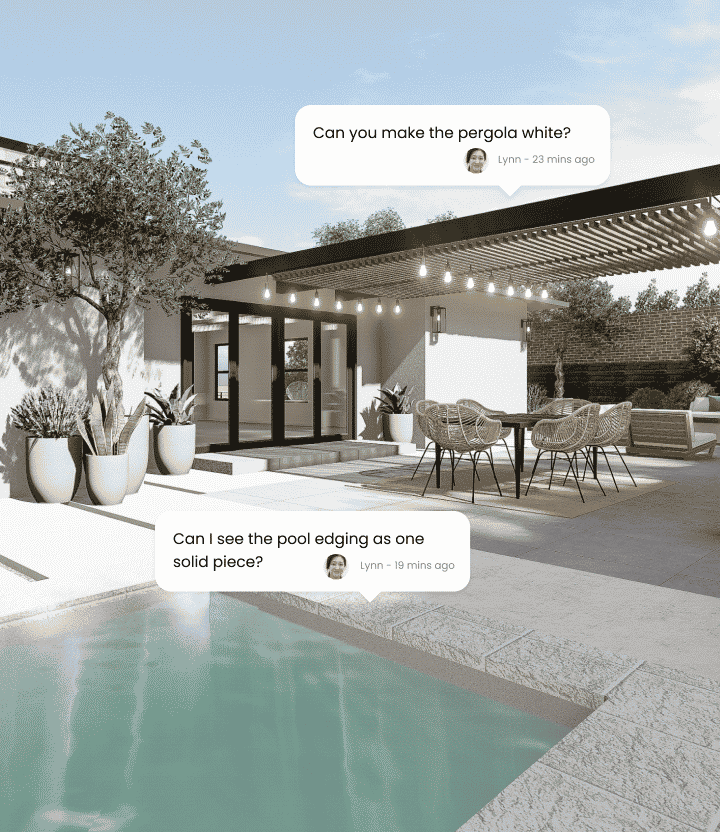 The easiest path to a final design you'll love
Review your first design in our online Feedback Studio. You'll be able to share feedback before we start incorporating your changes. A live design review call is also available to help get your project ready for installation.
GET STARTED >
Built by someone you (and Yardzen) trusts
We'll translate your 3D design concepts into a detailed CAD plan that's ready to install. Next, we'll connect you to a vetted, Cambridge area landscape contractor who can bring your dream yard to life.
GET STARTED >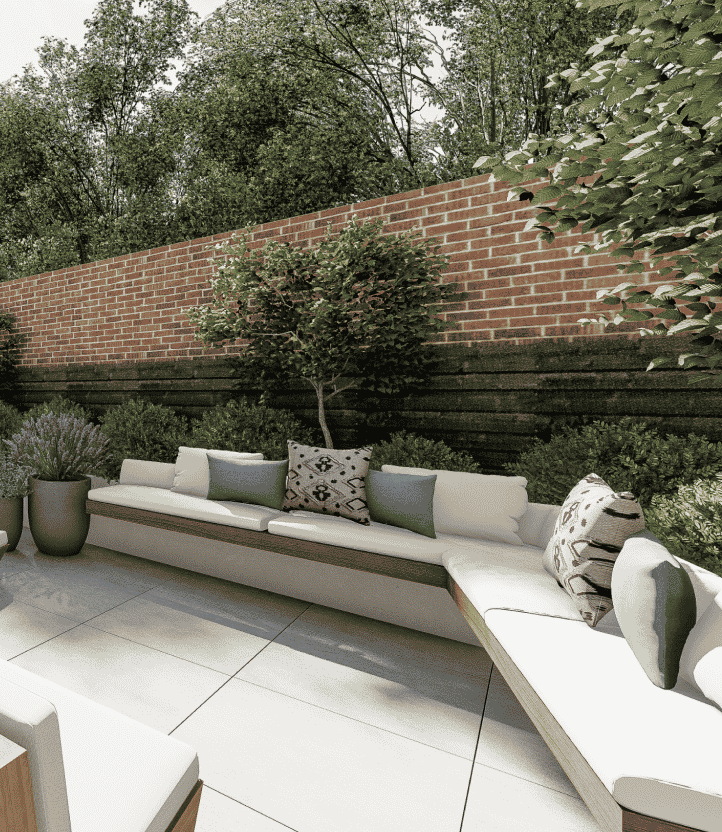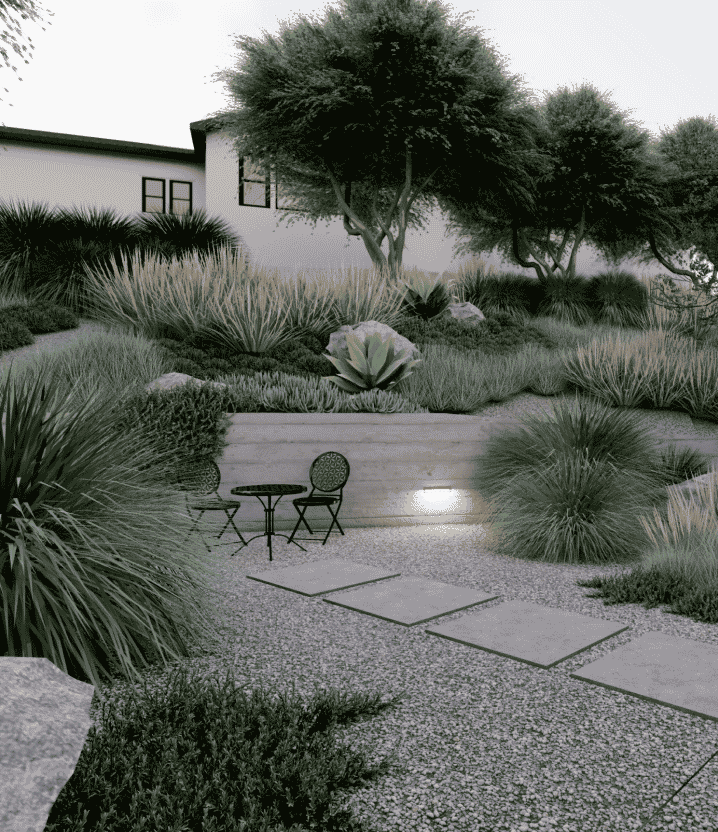 Custom designs for your unique outdoor space
We've built a database of plants, trees, and groundcovers that match to Cambridge's planting zones, sun/shade/water requirements, aesthetic, and essential features like native plants. Using satellite and aerial imagery, coupled with your photo, video, and factoring in your details, we can create the outdoor space of your dreams.
GET STARTED >
WHICH YARDZEN PACKAGE IS RIGHT FOR YOU?
Take our YardBuilder quiz to find out.
GET STARTED

1. Tell us about your unique outdoor space

2. Answer a few questions about your dream yard

3. Get a personalized design package recommendation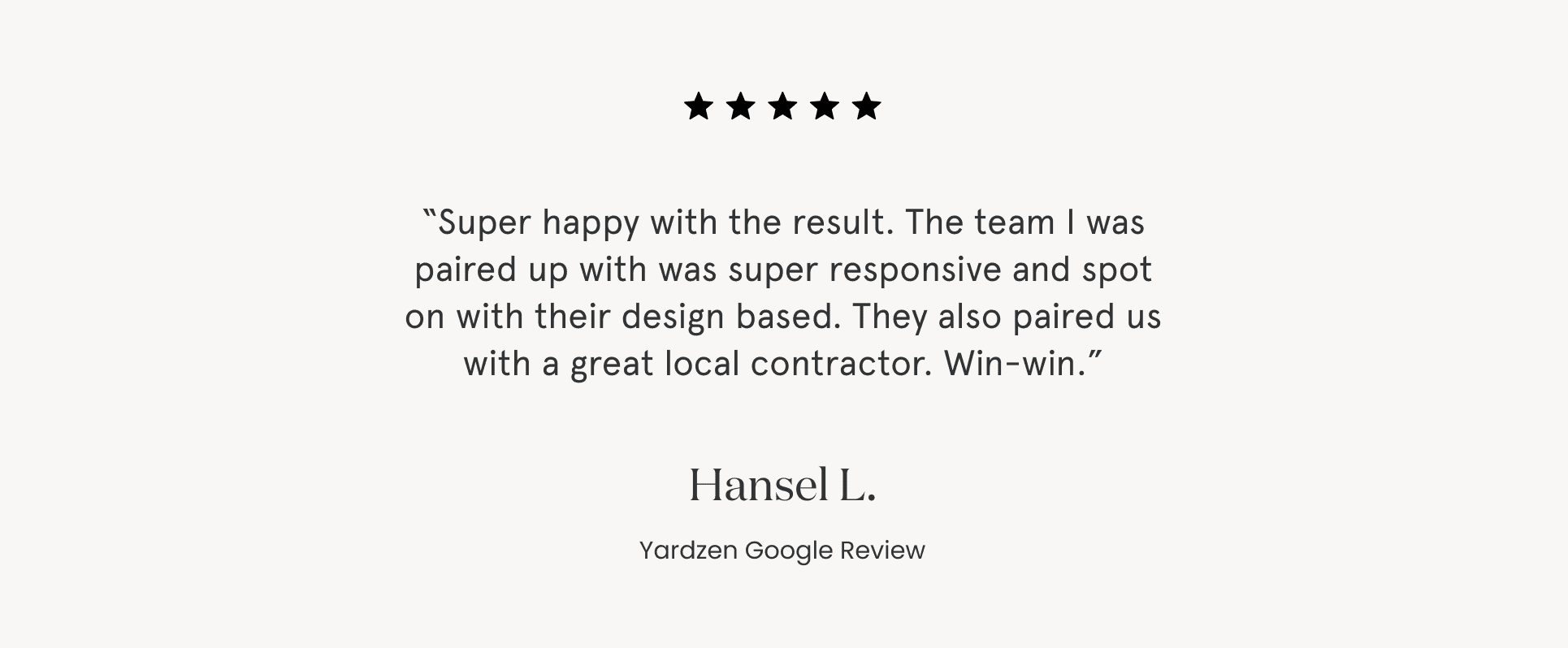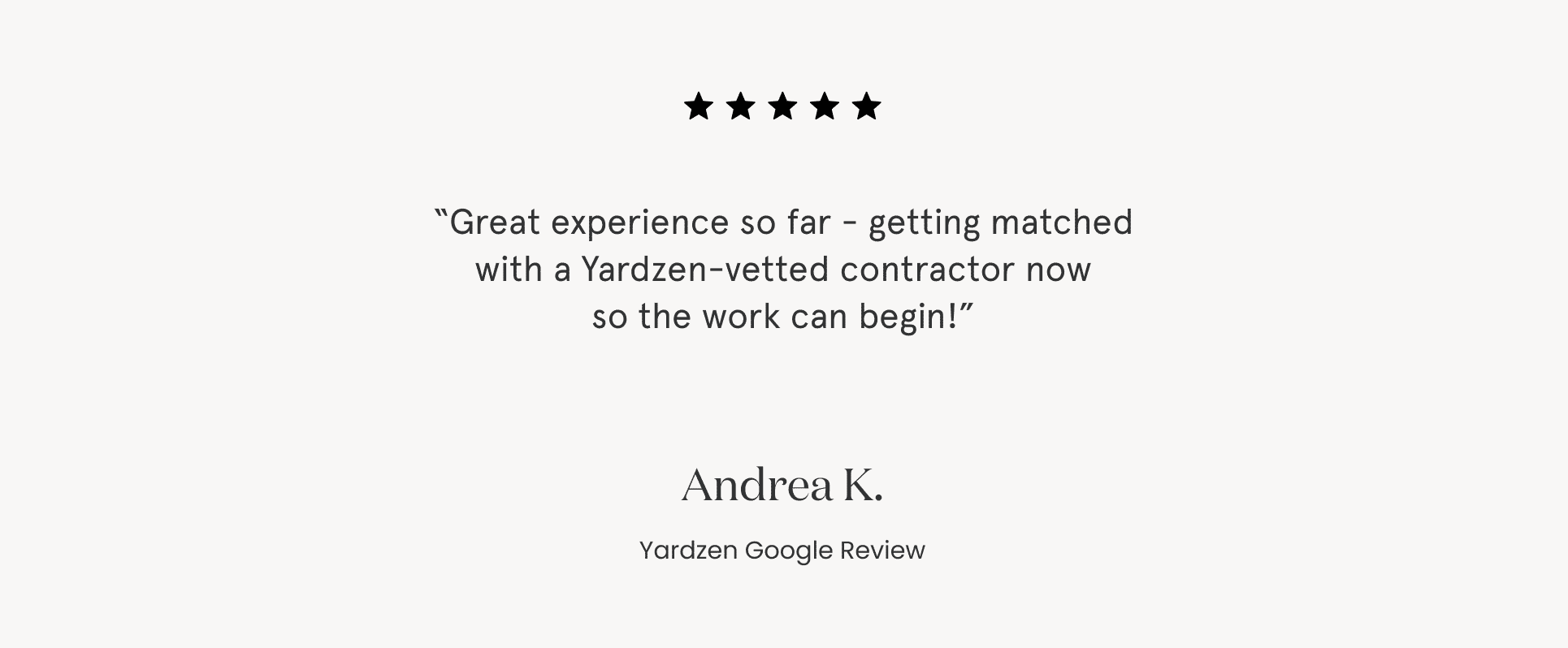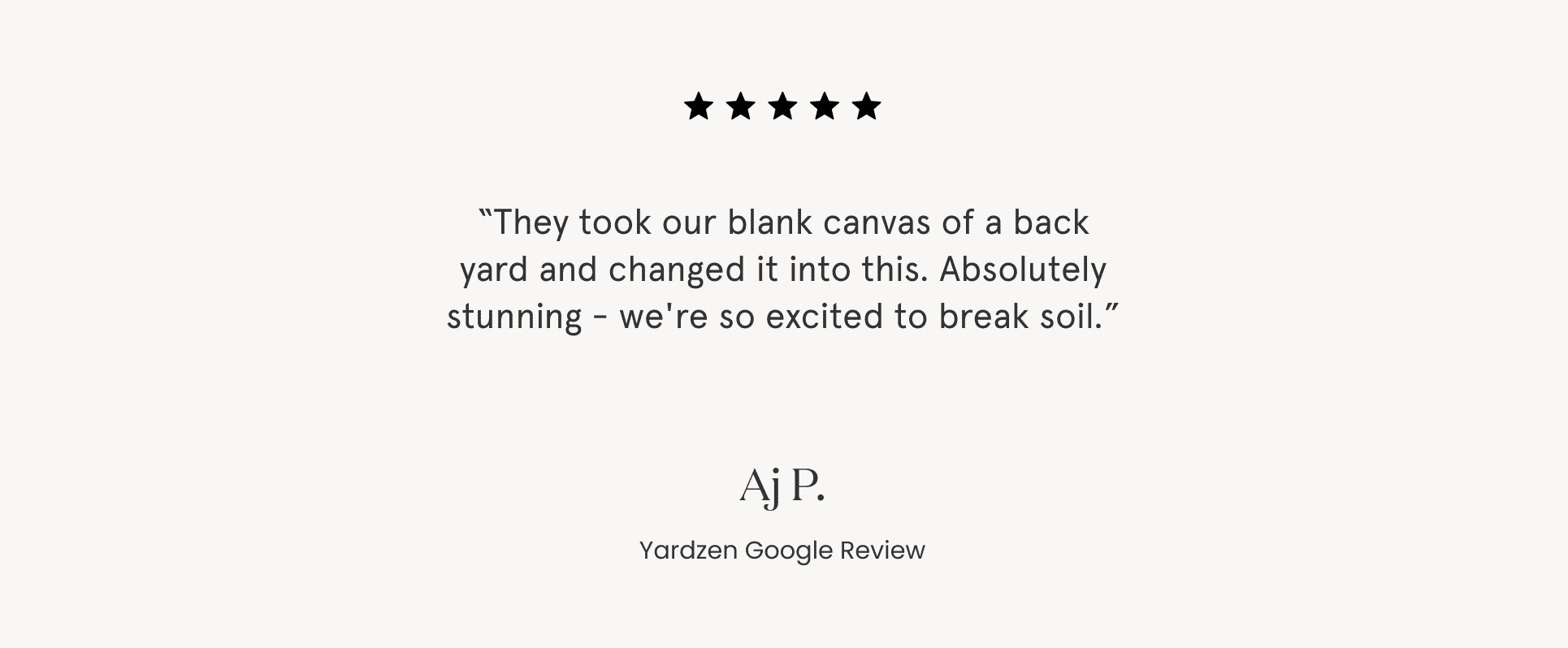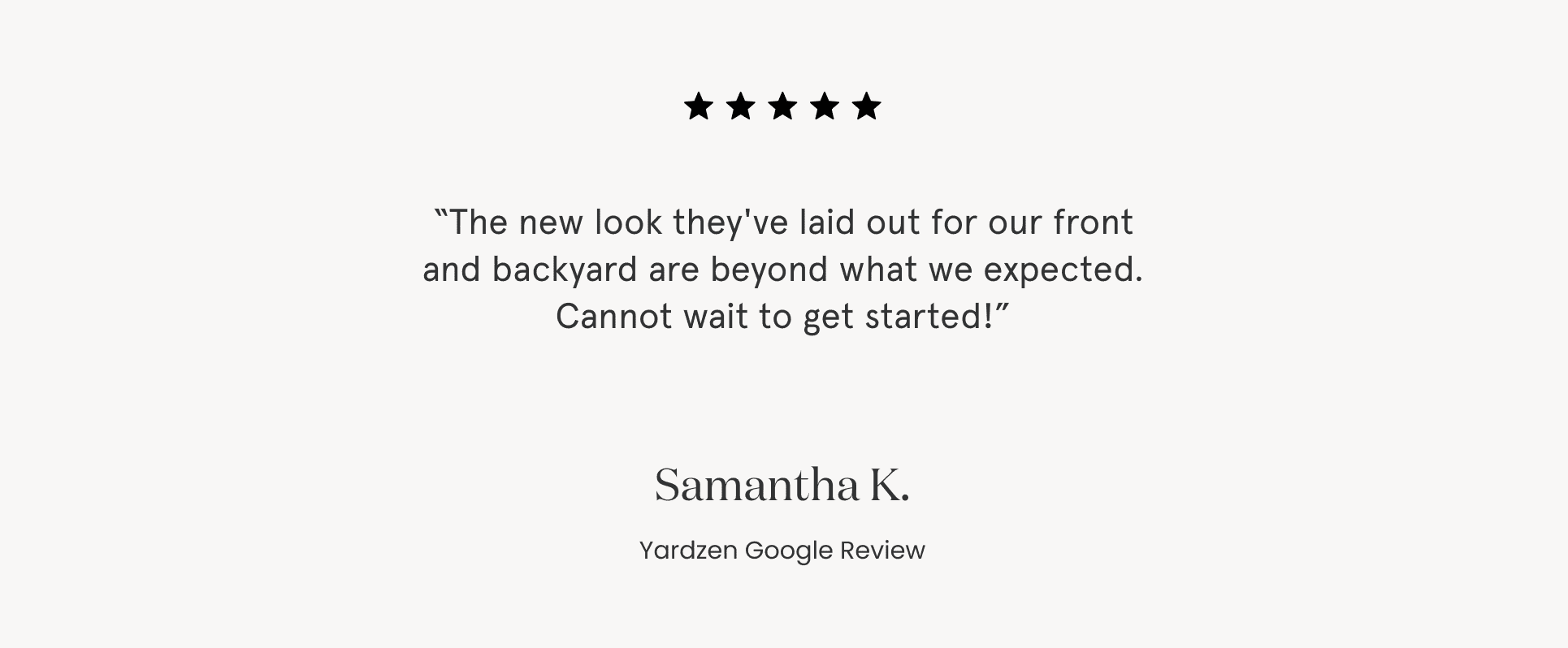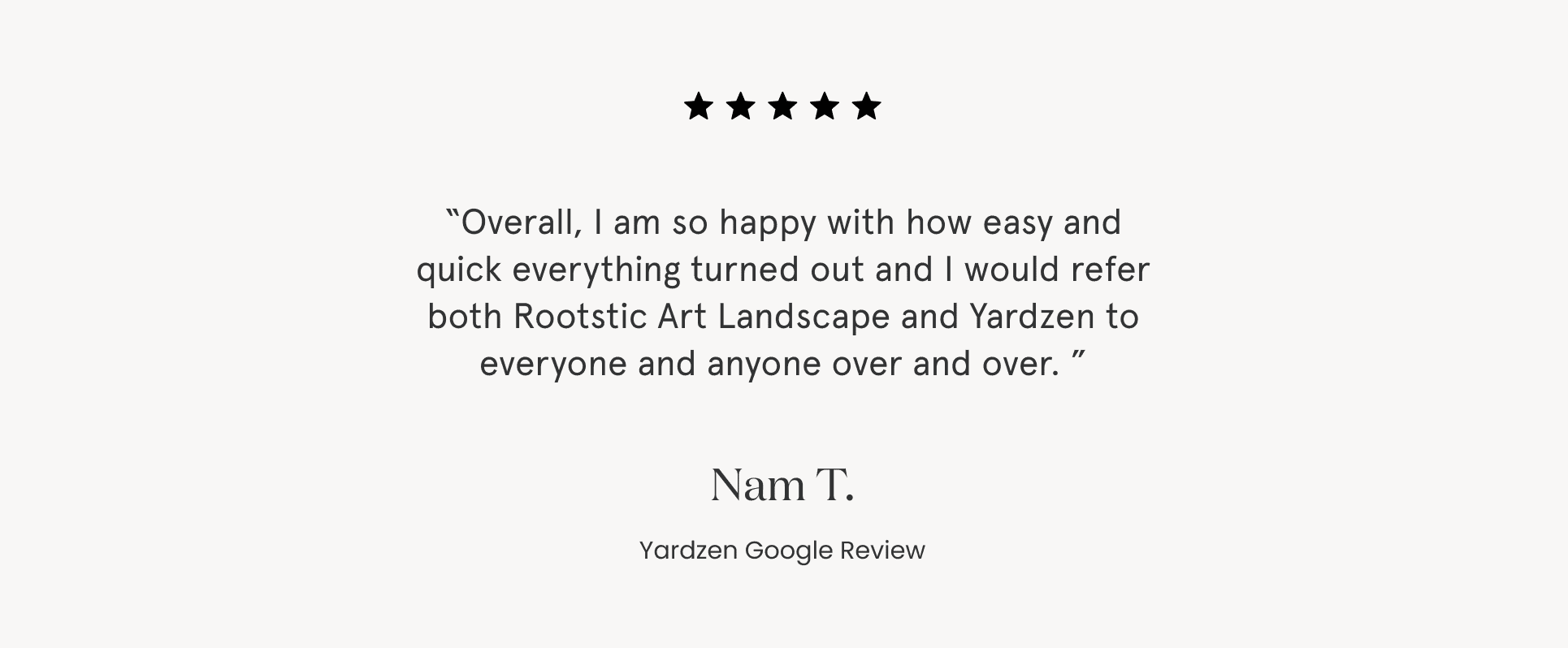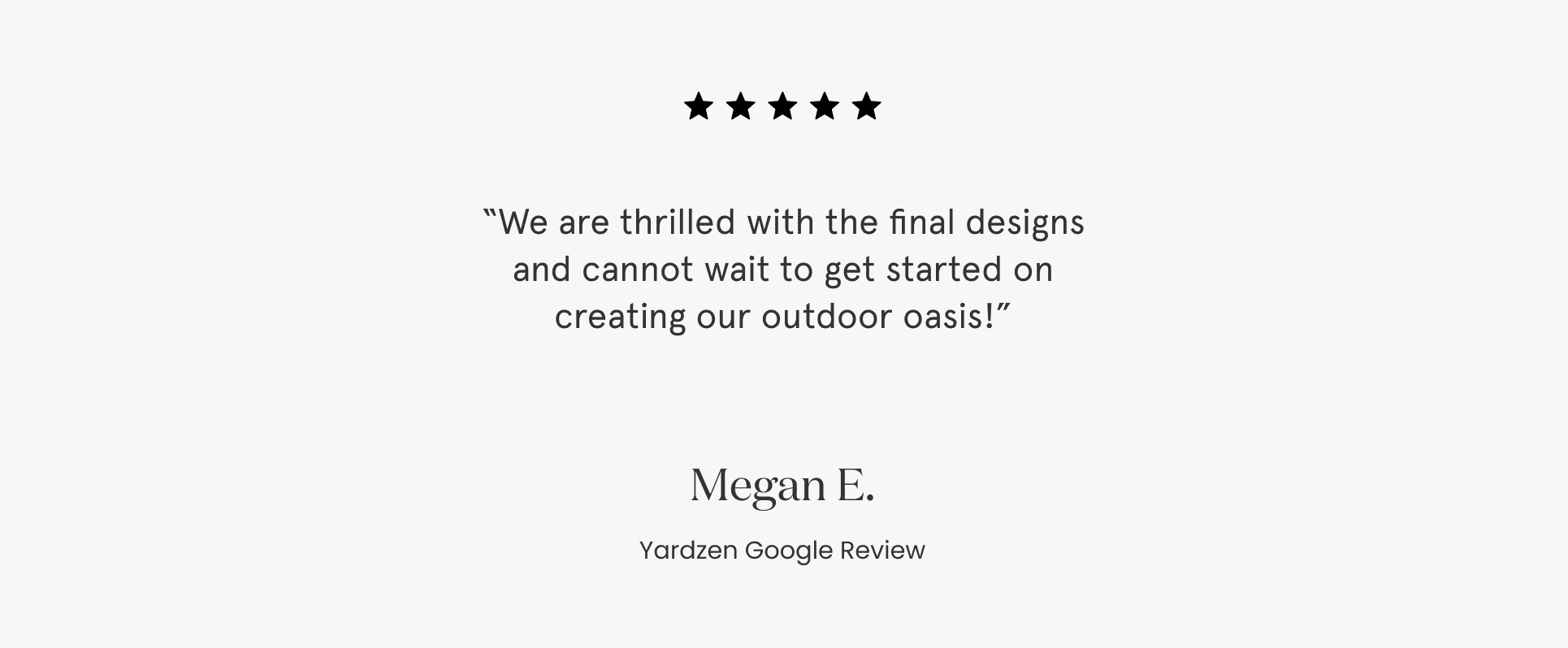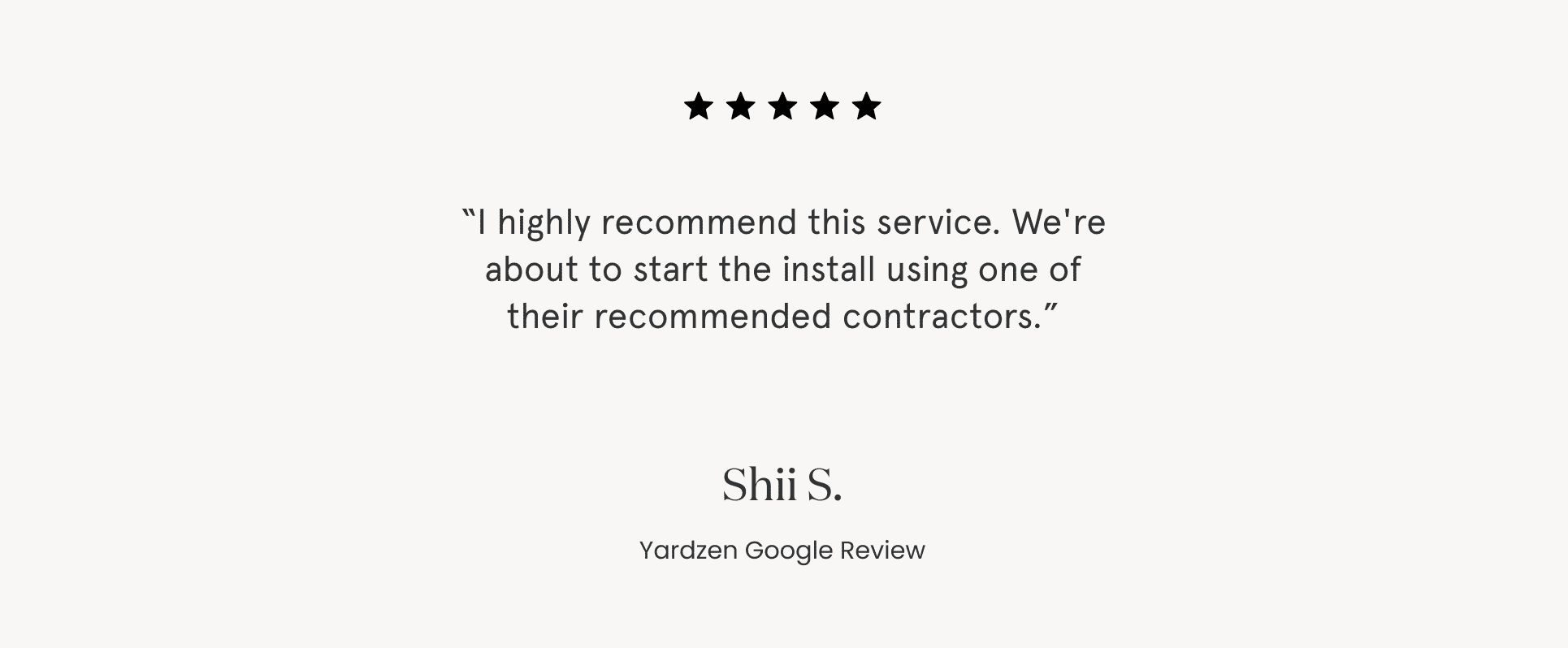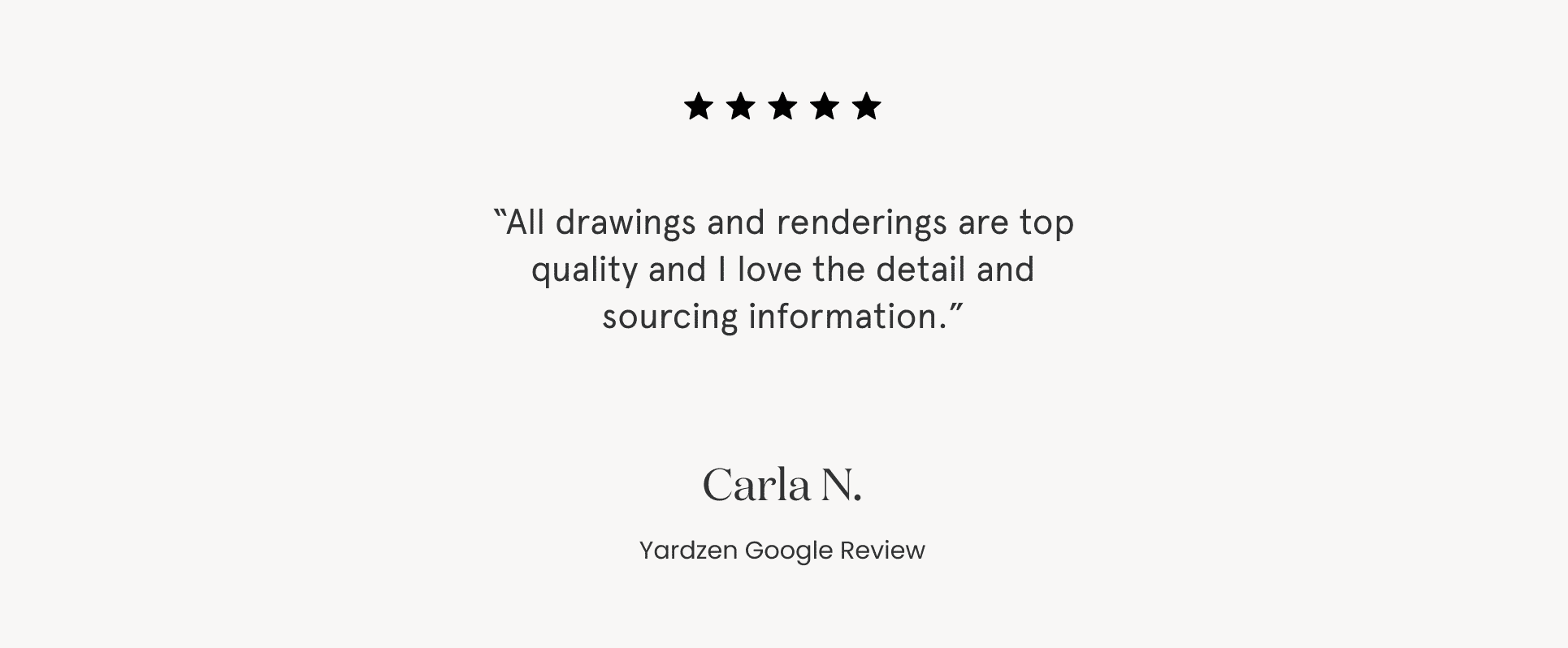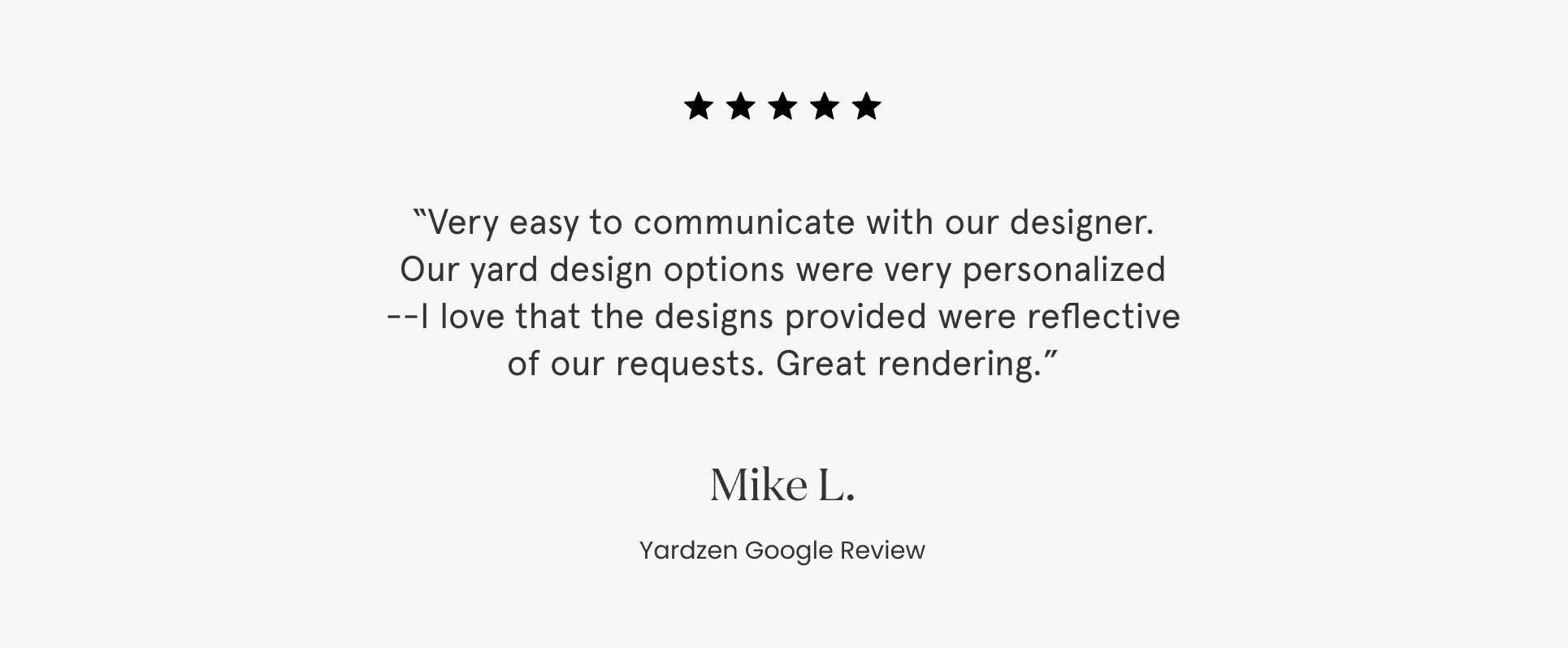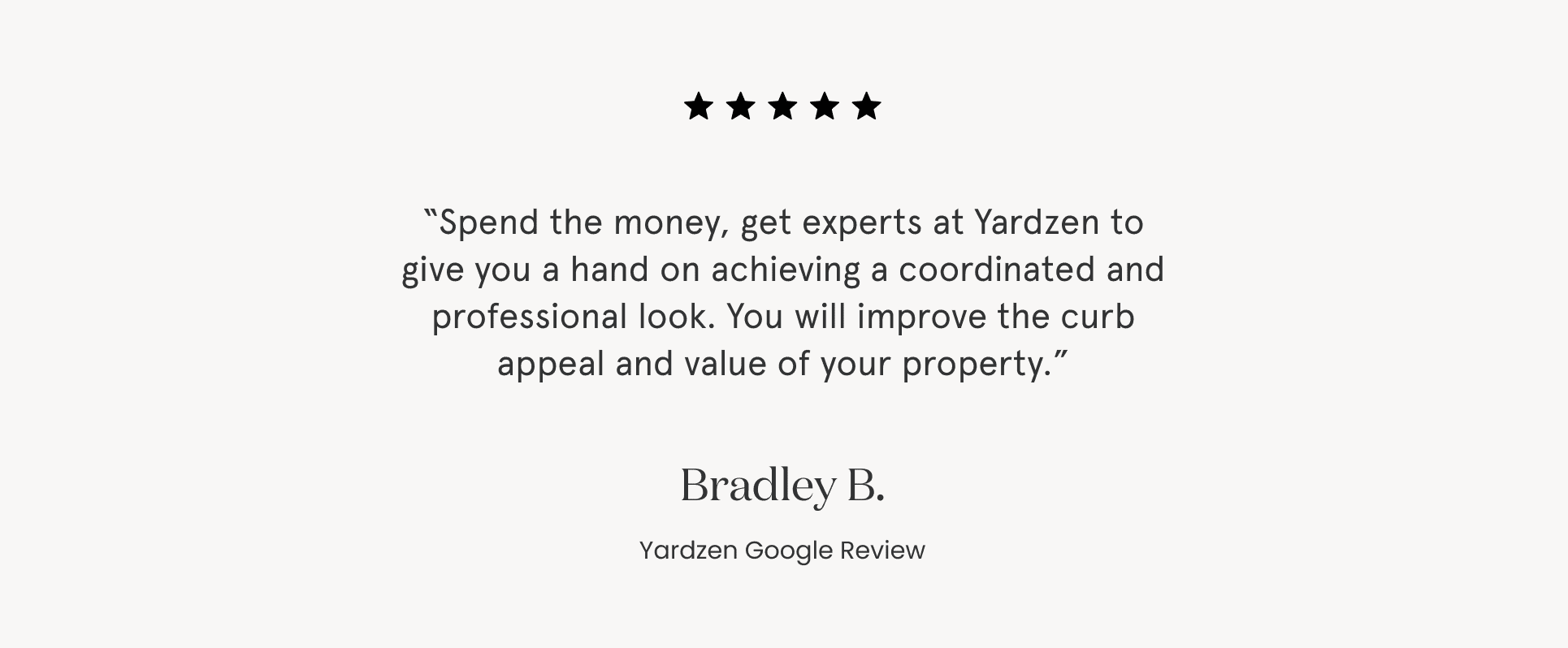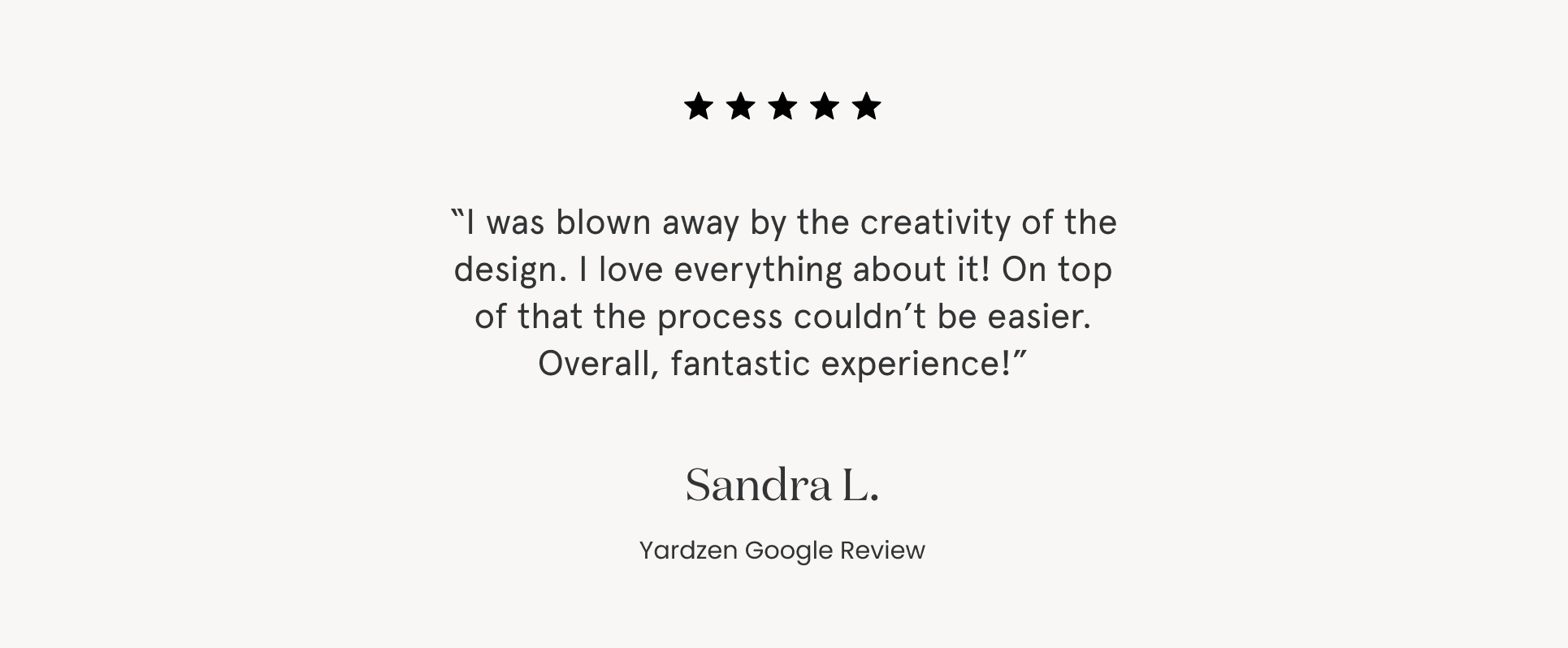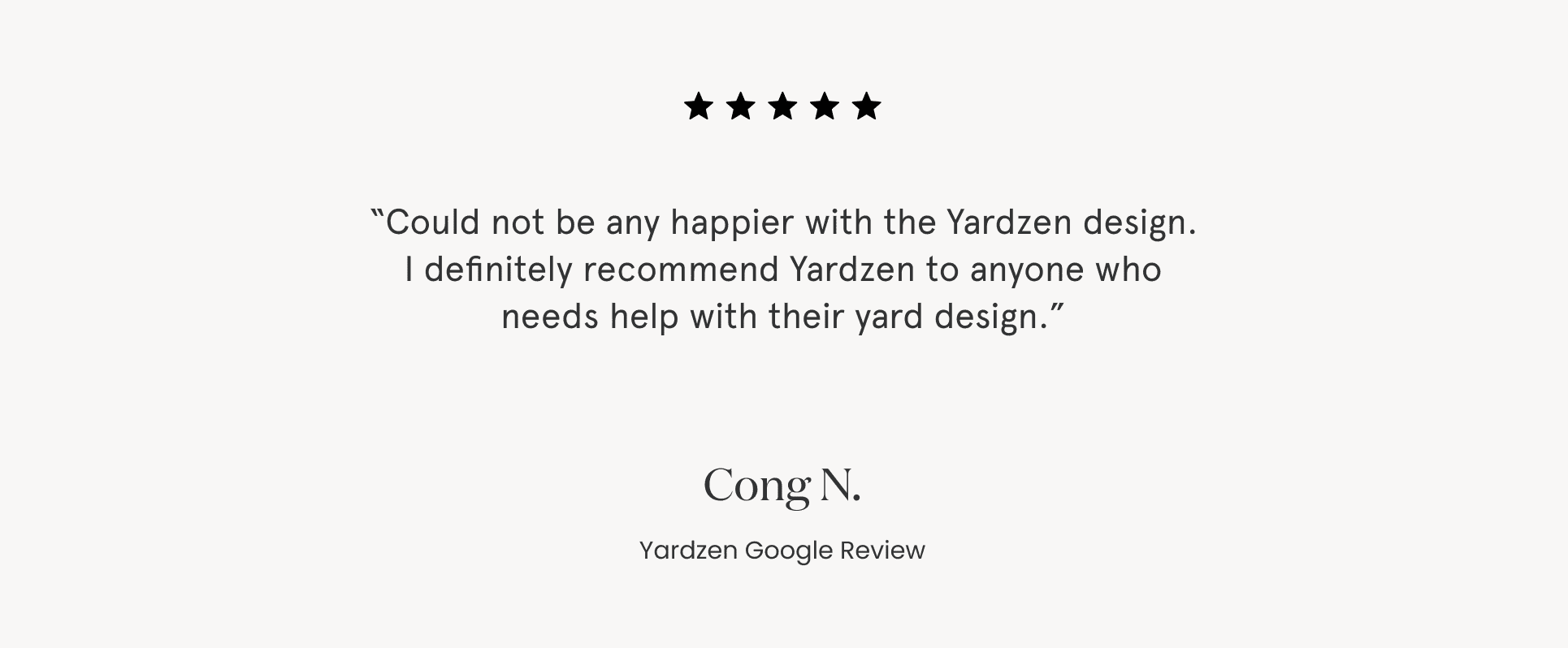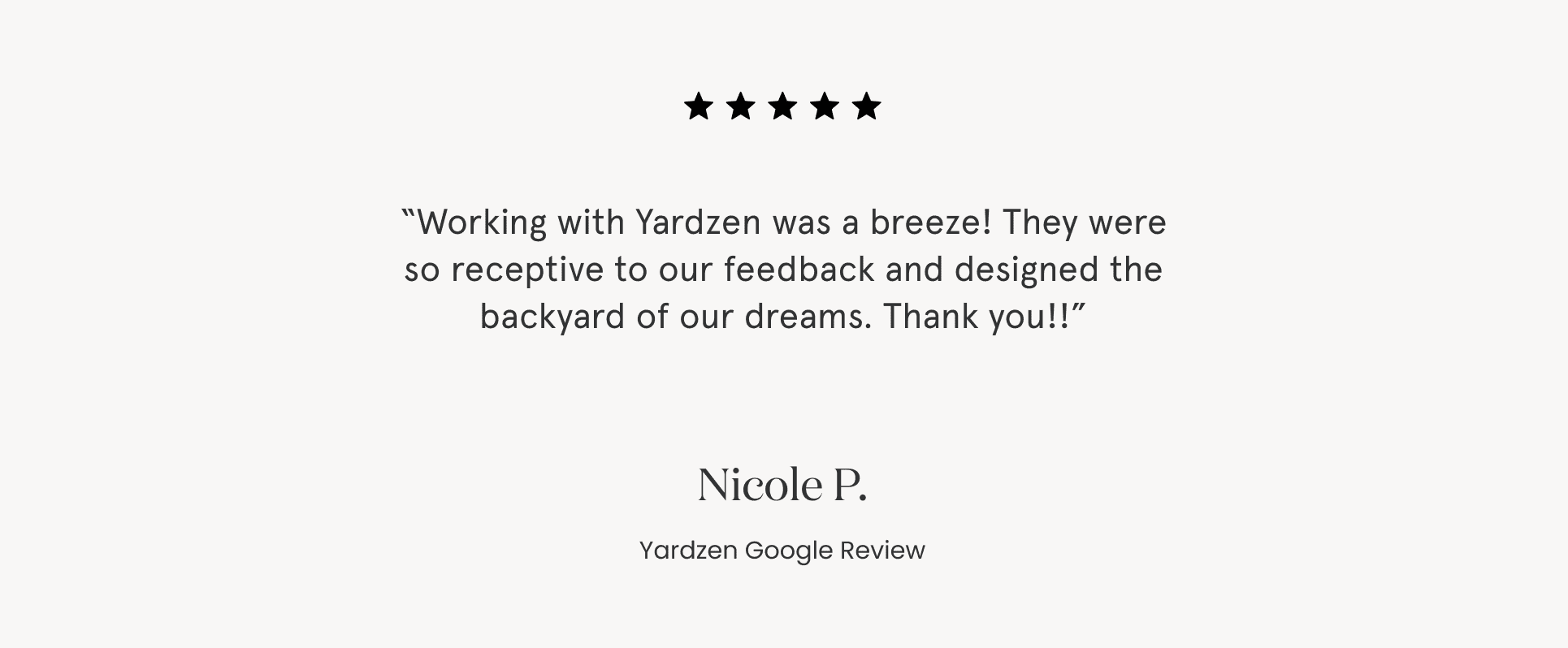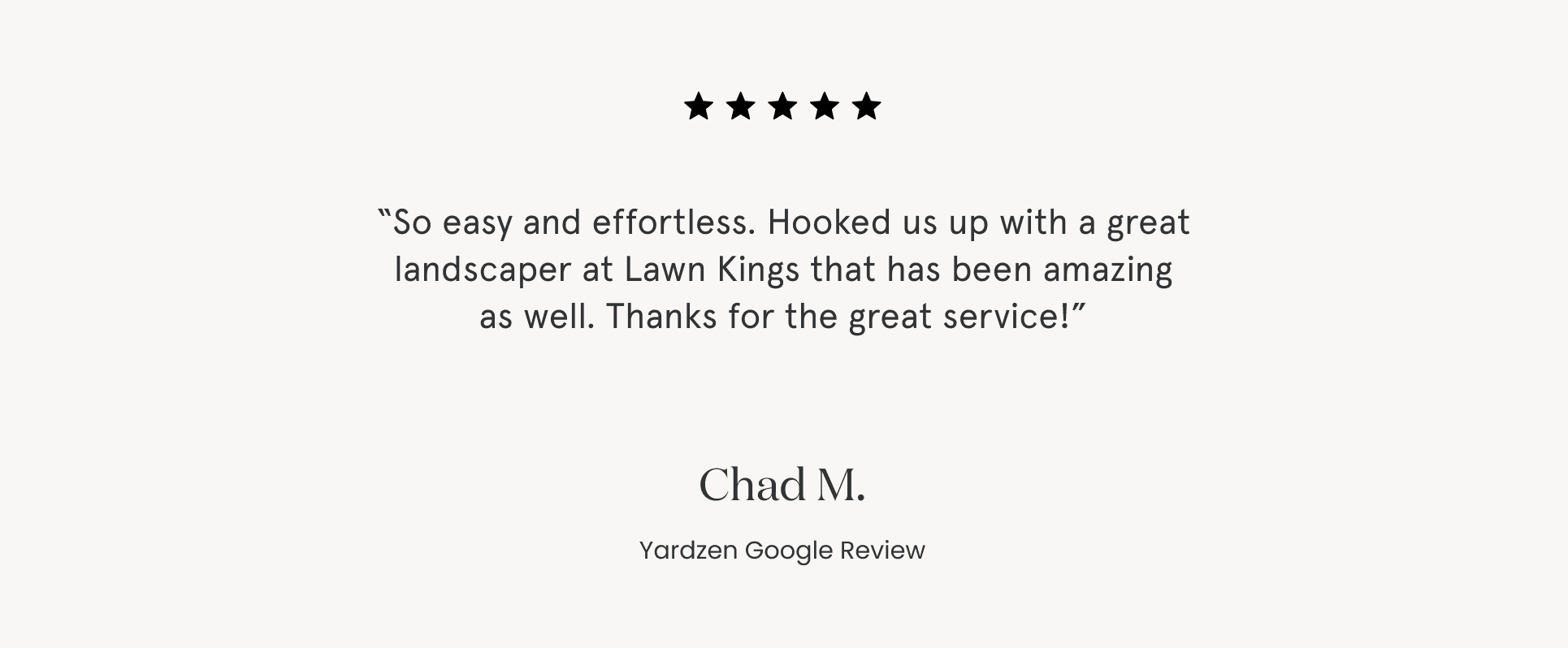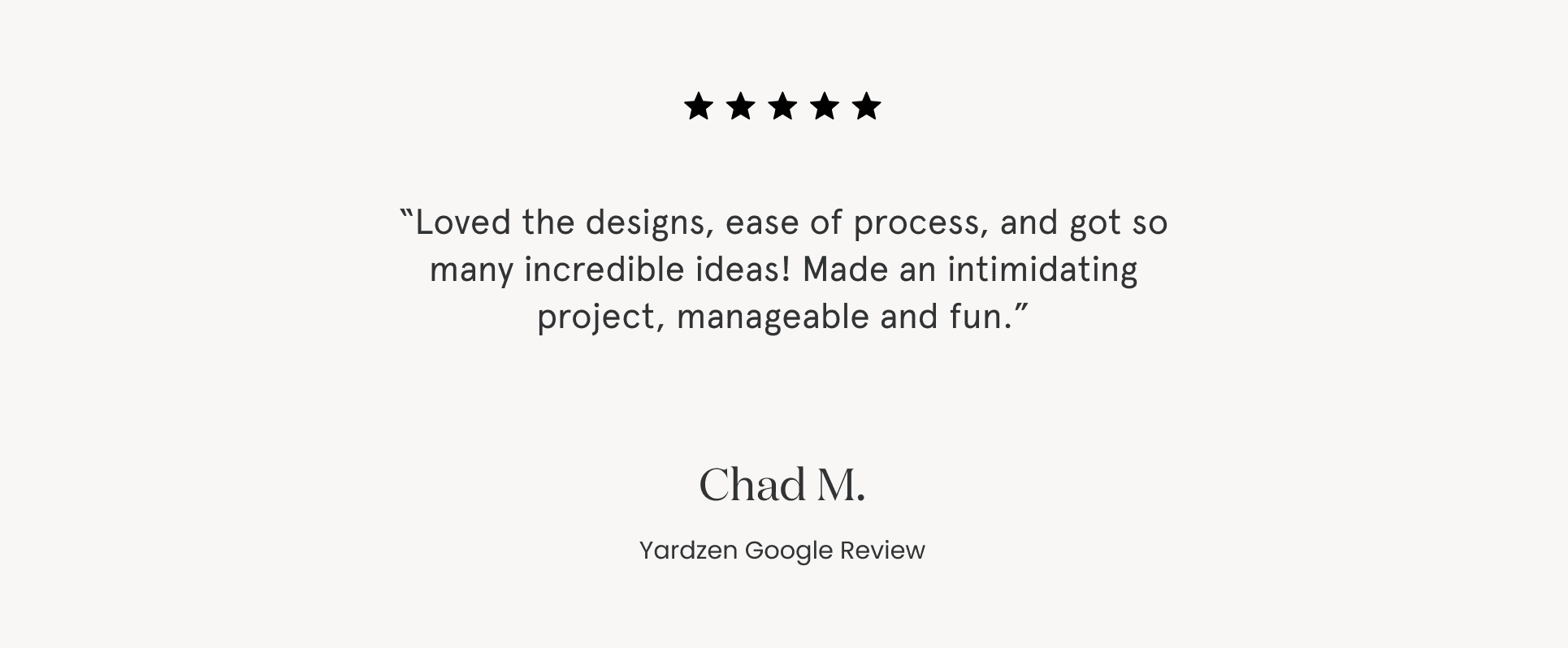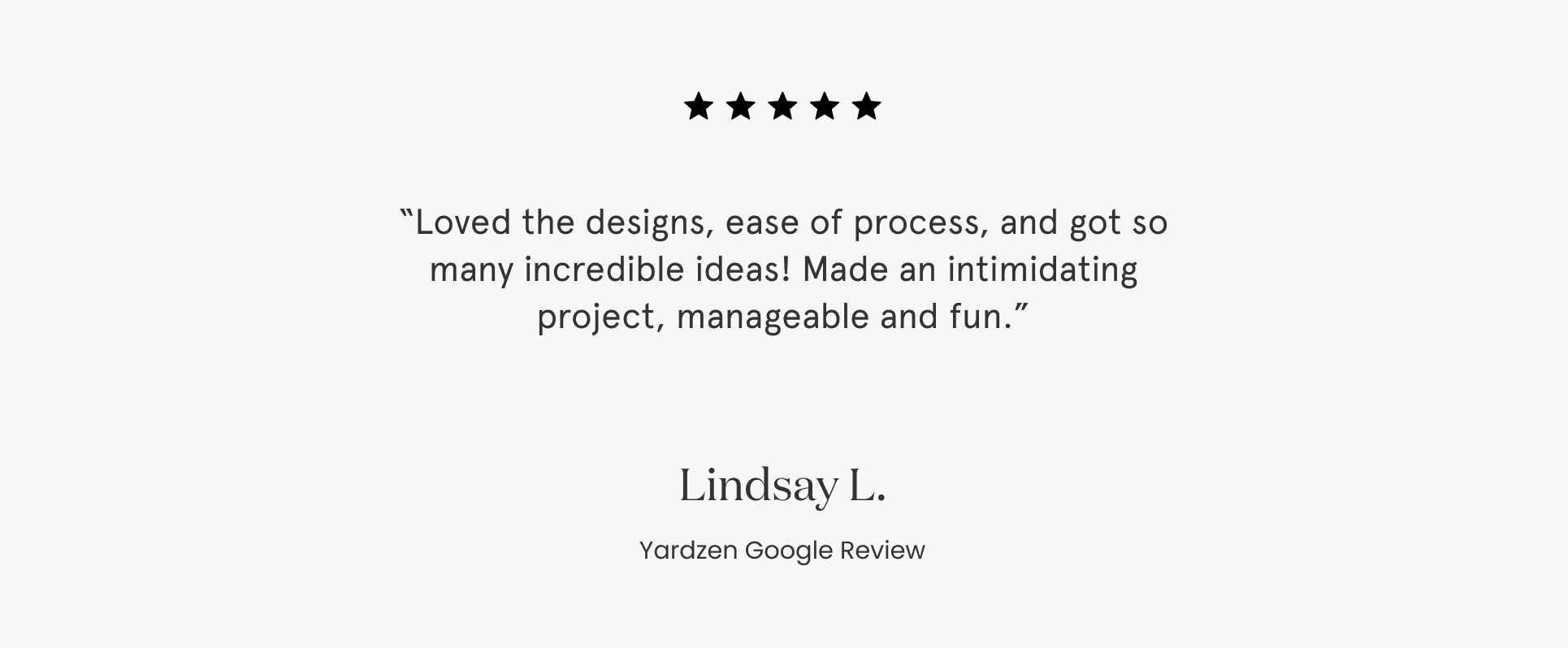 CAMBRIDGE LANDSCAPING FAQS
What are popular design styles in Cambridge?
Home architecture tends toward the traditional, and many landscapes seek to support this style by calling upon traditional landscape features like hedges and evergreen accents. This being said, Cambridge yards are less rigidly traditional than those in other New England communities. Ornamental grasses make periodic appearances, as do loose layouts that seek to evoke the natural landscape, rather than tame it into rows or patterns.
Fall color is a thing everywhere – many regional plants are deciduous or herbaceous to cope with the winter chill. Specimen trees (sized appropriately for the property) are an easy design win, and commonly used throughout the city.
What are some favorite plant species in Cambridge?
We suggest starting plant selection by browsing natives – having evolved locally, they'll manage well in Cambridge's rather extreme climate.
Some popular native perennials include Joe-Pye weed, foam flower, and columbine. Each offers great habitat value to pollinators, and will perform well in Cambridge landscapes.
Maidenhair fern is a fabulous choice to fill shady understory spaces, while a variety of deciduous trees including red maple, sugar maple, and downy serviceberry provide canopy. Northern bayberry is a solid native hedge/shrub species, and a variety of junipers, arborvitaes, and yews make for strong evergreen options.
What factors do I need to pay attention to with Cambridge landscapes?
Designers working in Cambridge should choose plants that can tolerate the significant shift in weather, from summer heat and humidity to winter chill and snow.
Planning for winter interest is in Cambridge gardens is key. Include late-fall and early-spring bloomers, along with species with colorful or sculptural branches, attractive bark, or bare branch blooms (like a Redbud). Place evergreens such that they can confidently command a winter scene when other plants are in winter dormancy.
As for the people using outdoor spaces, provide to keep people dry and shaded during rainy summers, and, when possible, incorporate heat sources like fire pits or mounted infrared heaters to keep outdoor spaces viable a little later into the year.
When should I get started on my landscape project?
Now! Any time of year is great to begin work on a landscape project.
Utilizing the winter to work through the design phase sets you up to get on contractors' books early in the build season, so you can have your design installed and ready to enjoy in time for summer.
"Highly suggest Yardzen. The online process made everything super easy and efficient. Thank you to the entire Yardzen team."
Shannon M., Yardzen client
Yardzen creates local landscape designs in and around Cambridge:
Acton, Arlington, Ashby, Ashland, Ayer, Bedford, Belmont, Billerica, Boxborough, Burlington, Carlisle, Chelmsford, Concord, Dracut, Dunstable, Everett, Framingham, Groton, Holliston, Hopkinton, Hudson, Lexington, Lincoln, Littleton, Lowell, Malden, Marlborough, Maynard, Medford, Melrose, Natick, Newton, North Reading, Pepperell, Reading, Sherborn, Shirley, Somerville, Stoneham, Stow, Sudbury, Tewksbury, Townsend, Tyngsborough, Wakefield, Waltham, Watertown, Wayland, Westford, Weston, Wilmington, Winchester, and Woburn.
Explore other Massachusetts landscape designs by Yardzen