Landscape design & build for Burlington, NC
Yardzen designs everywhere in the U.S. and the Burlington, North Carolina area is one of our favorites. Burlington is growing, and for good reason—an easy commute to the hubs of Raleigh-Durham and Greensboro, and within striking distance of both the Blue Ridge Mountains and the Carolina coast—it's graced with a kindly small-town feel making it the perfect place to live better, outside.
EXPLORE DESIGN PACKAGES
Climate & Planting
Yards tend to be spacious and green in Burlington, with broad lawns being a default on most properties. The humid climate makes for happy plants, and trees and vegetation seem to pop up wherever you look. Summers do get hot, but winters are mild, and the fall is downright gorgeous.
Design & Build
On the whole, Burlington is a lovely place to spend time outside, especially with the right landscape design. Whether you are looking to entertain family and friends, cook and dine al fresco, give your kids a better place to run around, or simply upgrade your planting or hardscape design, Yardzen is here to help you realize your landscape dreams.
We'll work with you to develop a four-season landscape design that achieves the look, feel, and function you are dreaming of, then we'll connect you with a licensed, vetted contractor from the Yardzen Pro Network to get your landscape design built.
TRUSTED BY THE EXPERTS


BURLINGTON, NC LANDSCAPE DESIGN GALLERY
POPULAR AMENITIES IN BURLINGTON YARDS
Simple and thorough online process
Take a style quiz, share videos and photos of your existing outdoor space, and learn about the costs in our Yard Builder™ tool. Our design team will help you at every step of the process.
GET STARTED >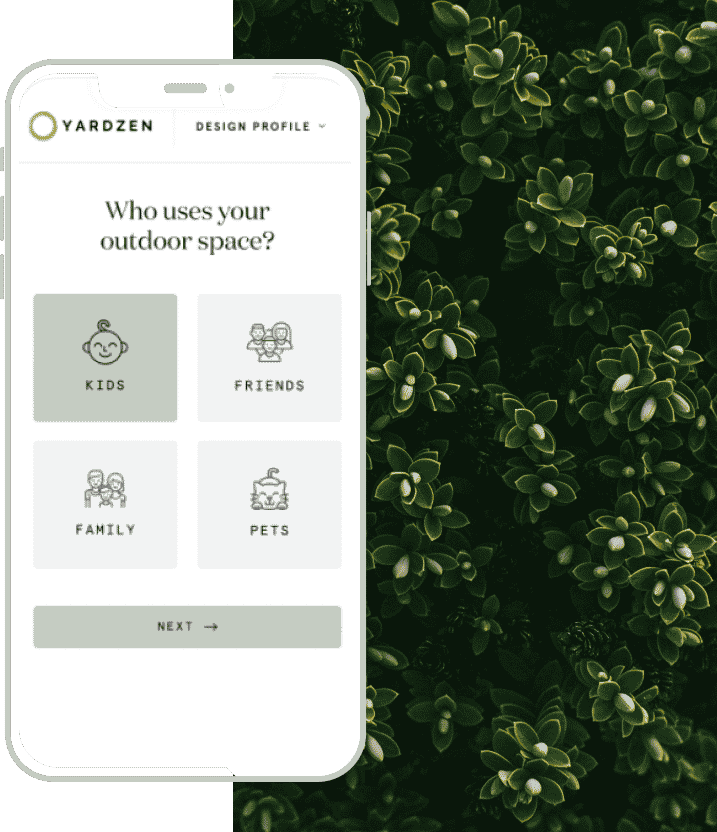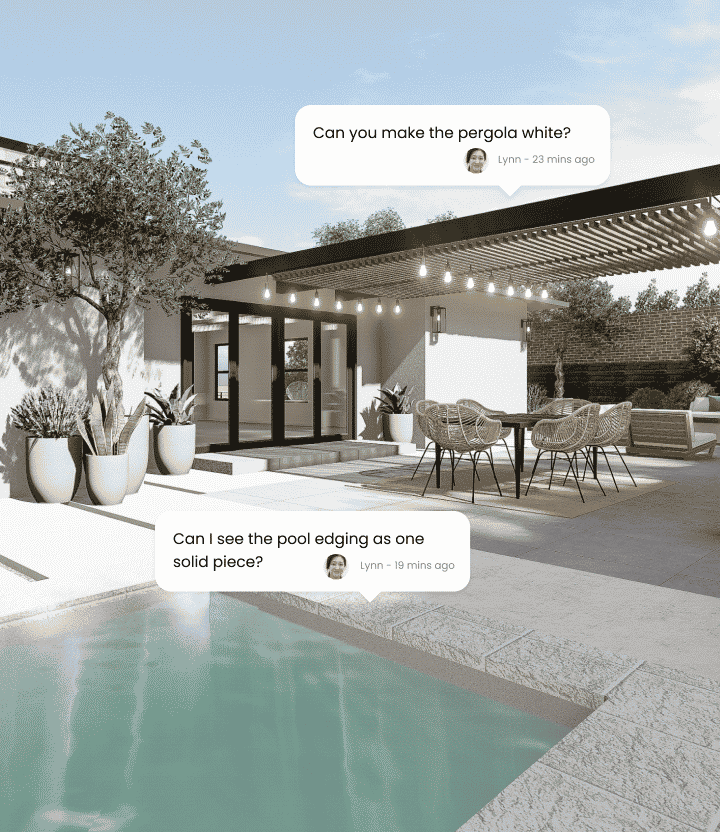 The easiest path to a final design you'll love
Review your first design in our online Feedback Studio. You'll be able to share feedback before we start incorporating your changes. A live design review call is also available to help get your project ready for installation.
GET STARTED >
Built by someone you (and Yardzen) trusts
We'll translate your 3D design concepts into a detailed CAD plan that's ready to install. Next, we'll connect you to a vetted, Burlington area landscape contractor who can bring your dream yard to life.
GET STARTED >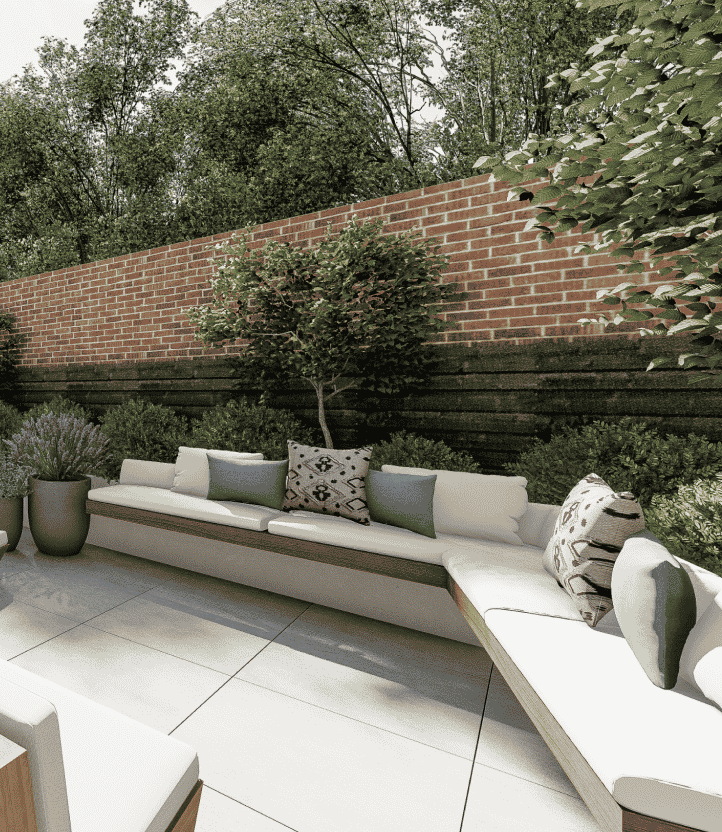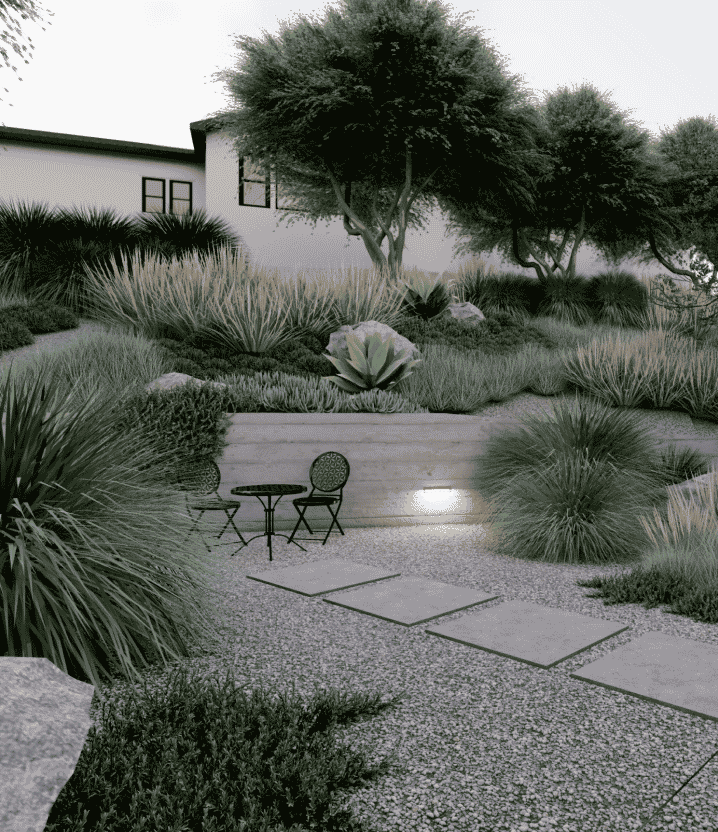 Custom designs for your unique outdoor space
We've built a database of plants, trees, and groundcovers that match to Burlington's planting zones, sun/shade/water requirements, aesthetic, and essential features like native plants. Using satellite and aerial imagery, coupled with your photo, video, and factoring in your details, we can create the outdoor space of your dreams.
GET STARTED >
WHICH YARDZEN PACKAGE IS RIGHT FOR YOU?
Take our YardBuilder quiz to find out.
GET STARTED

1. Tell us about your unique outdoor space

2. Answer a few questions about your dream yard

3. Get a personalized design package recommendation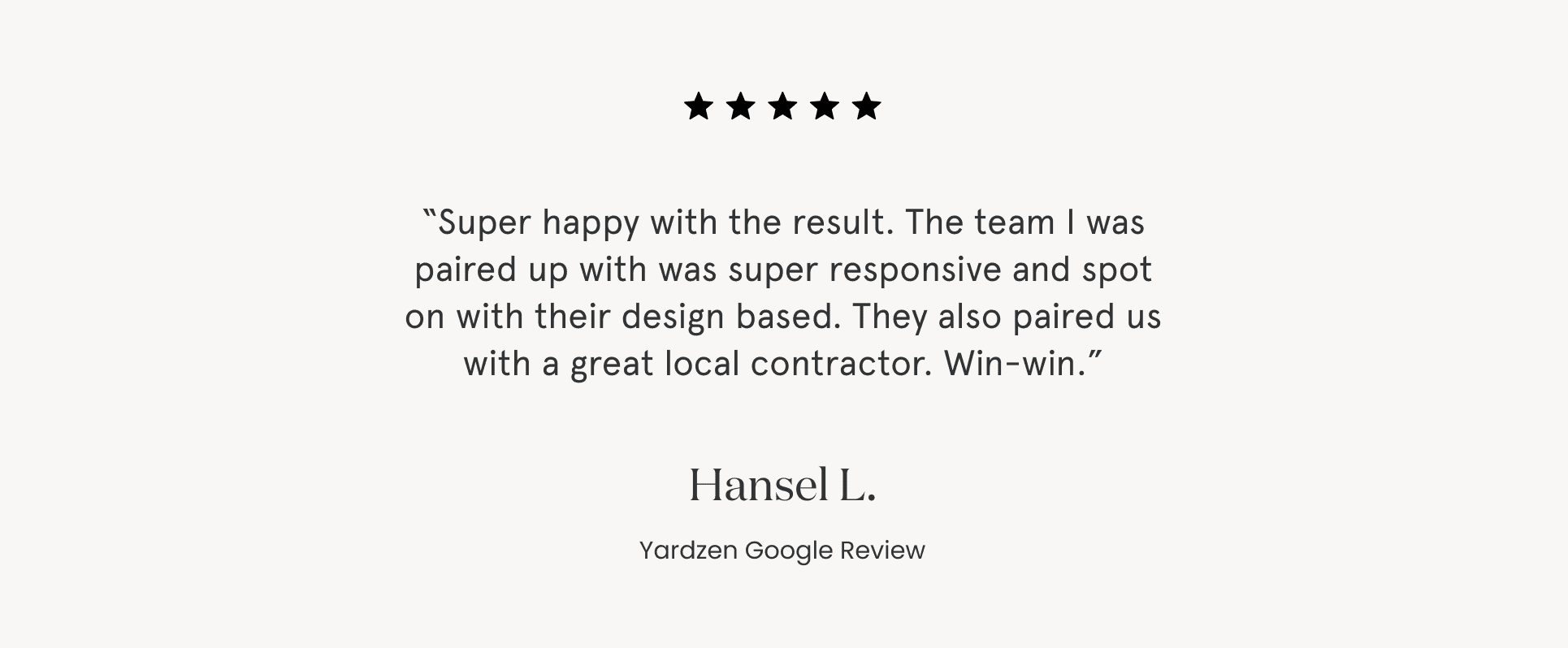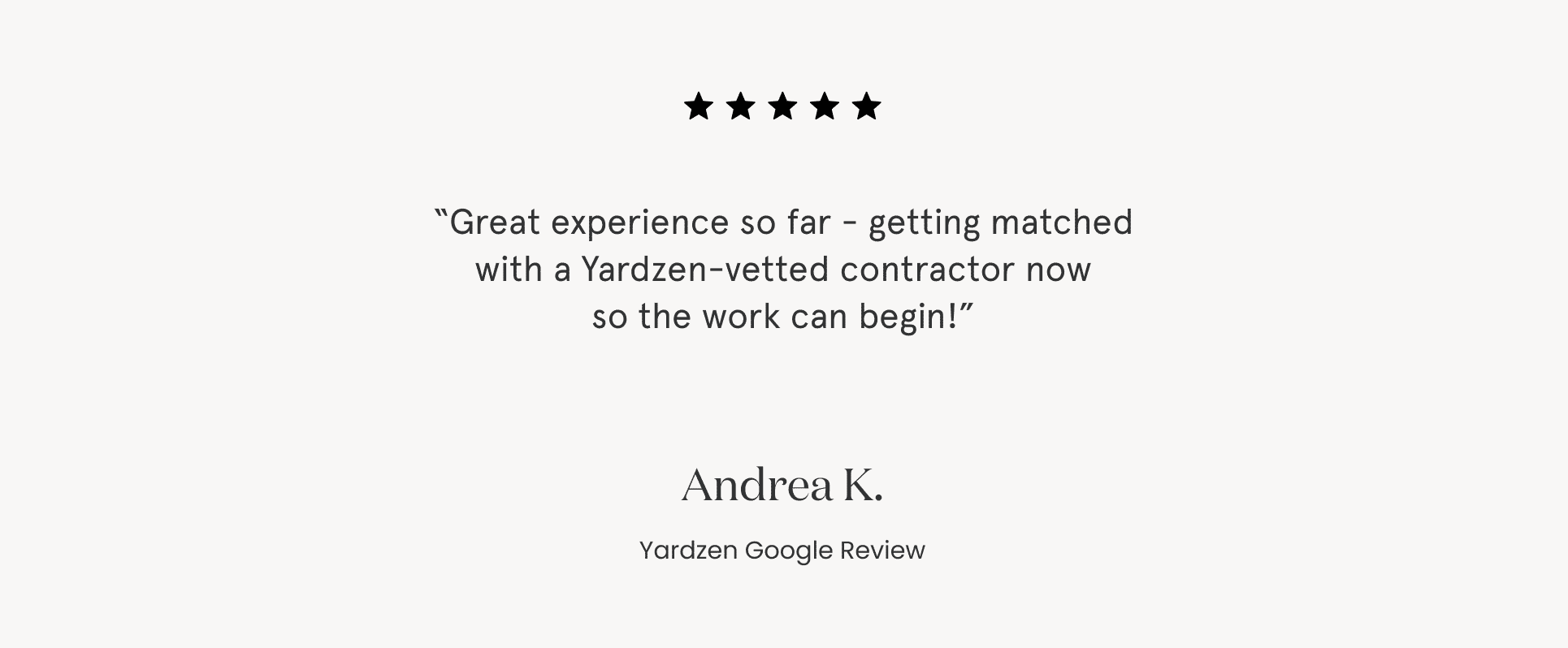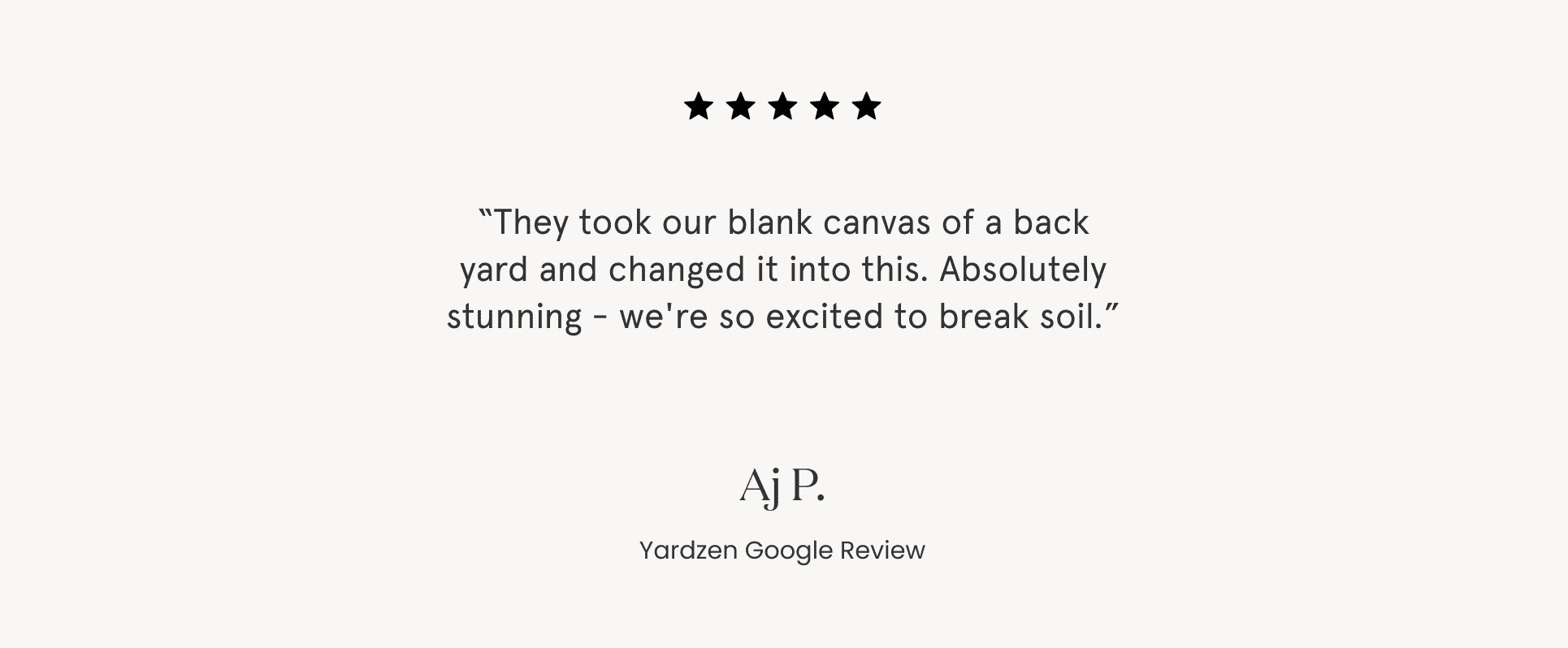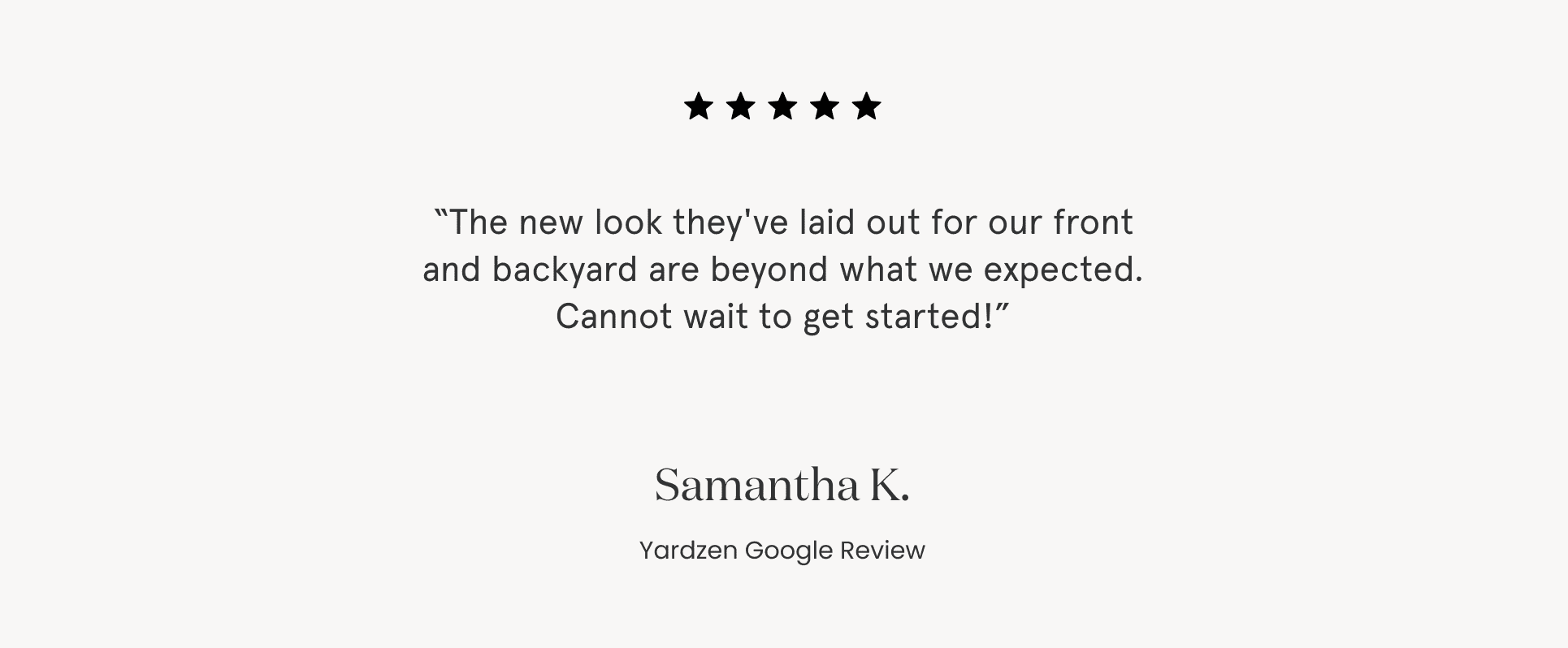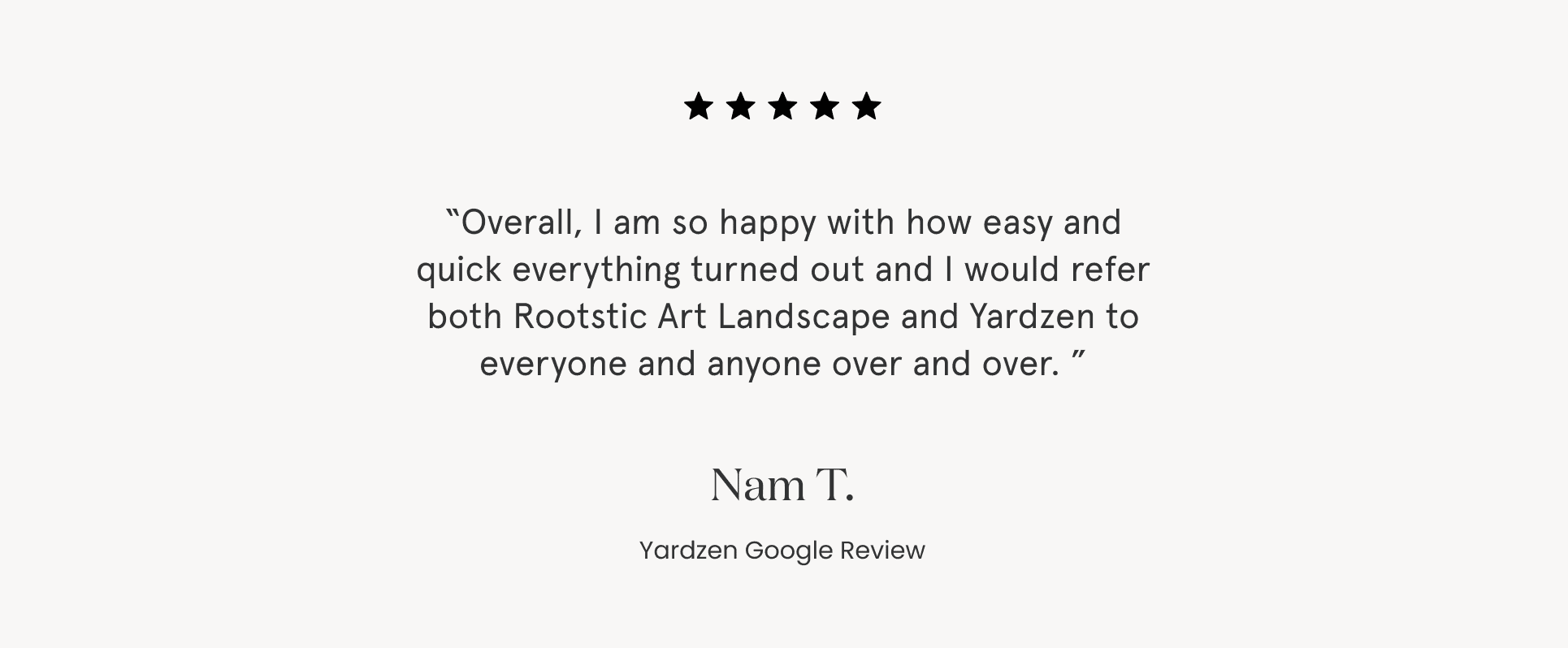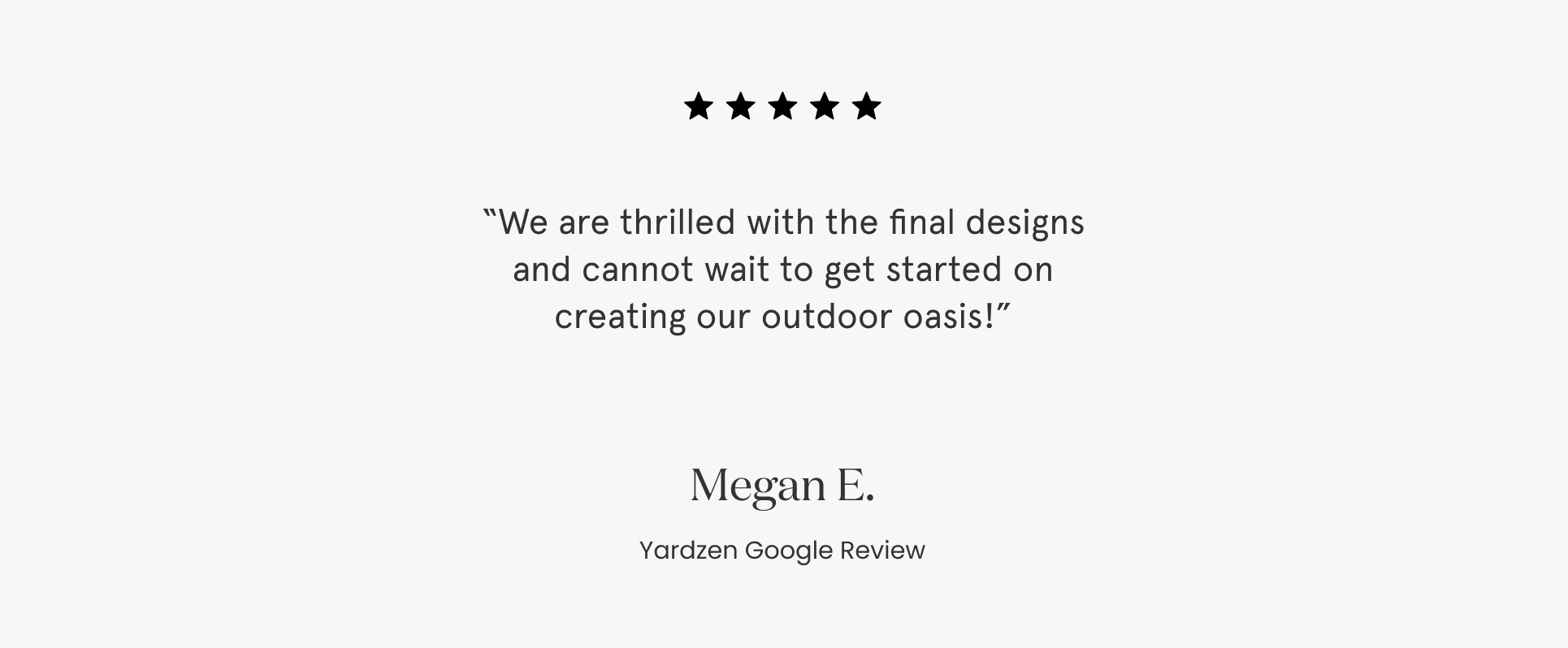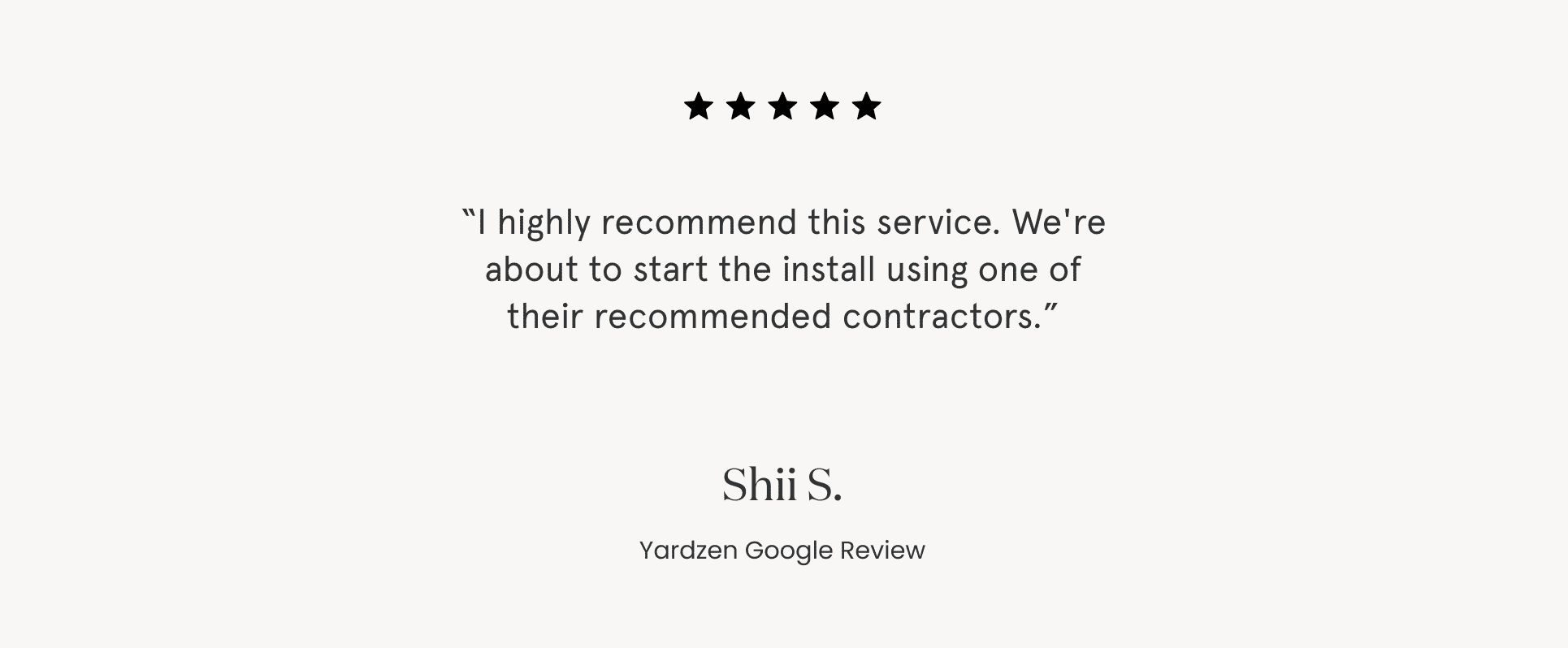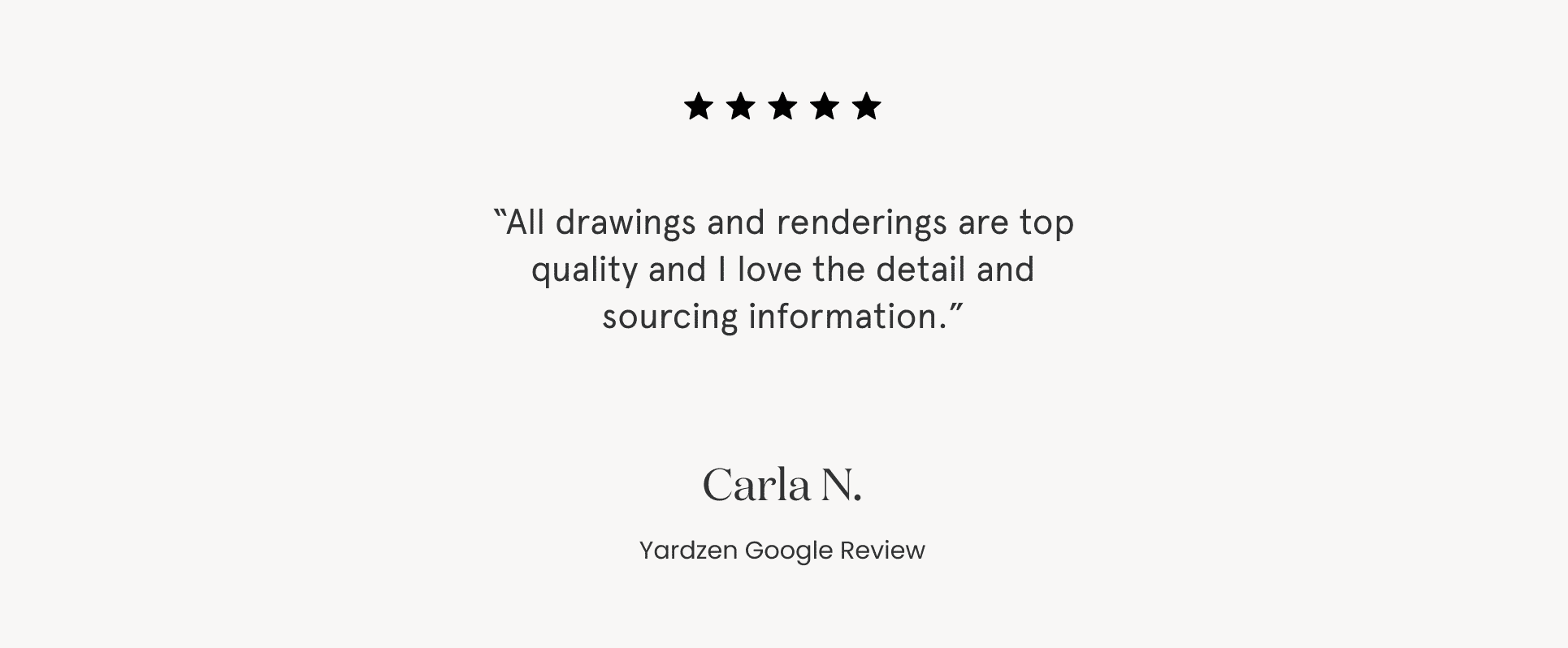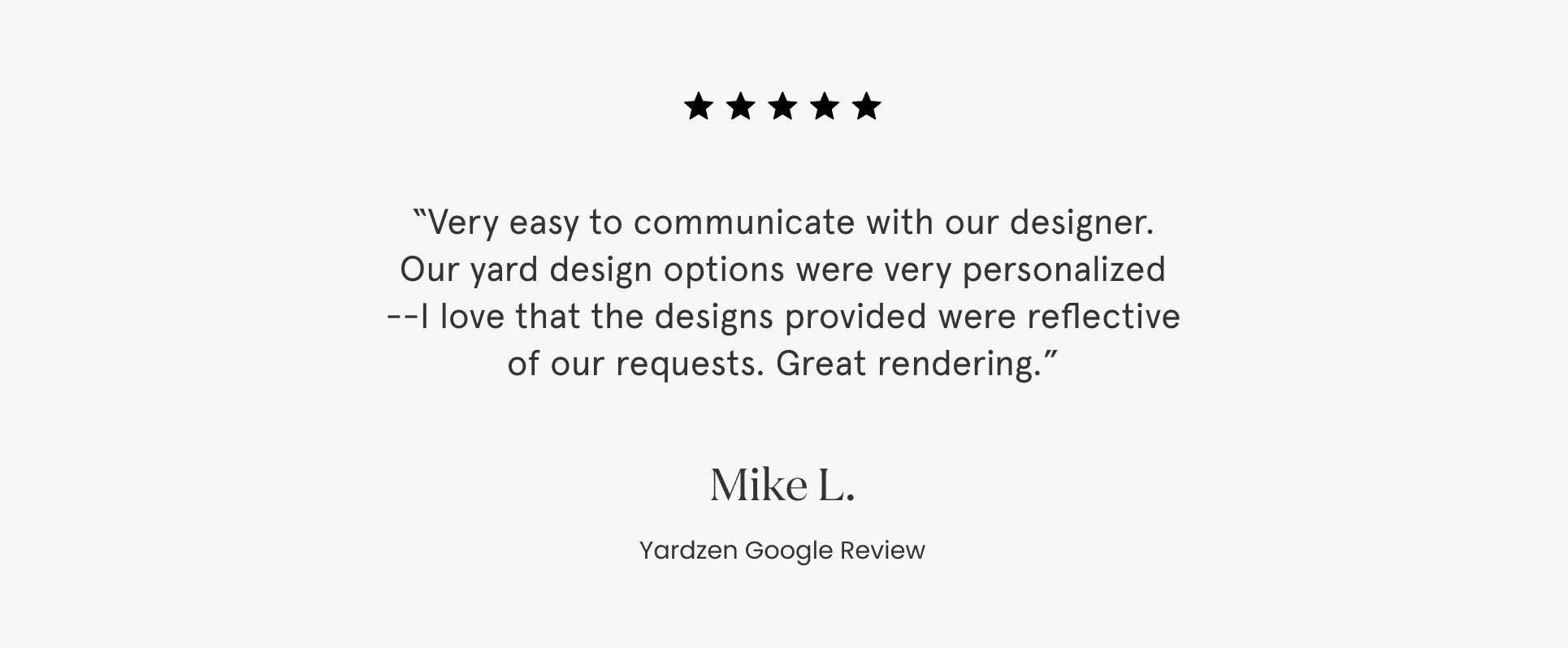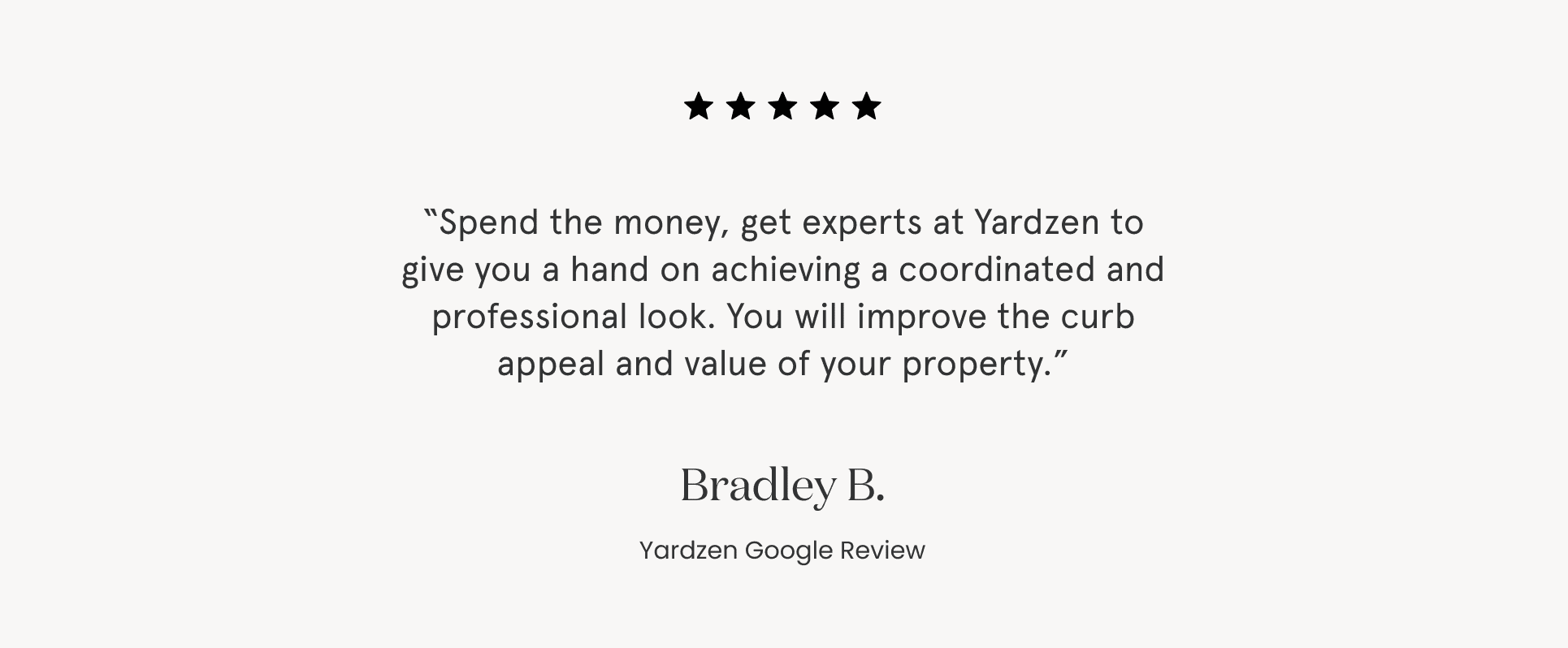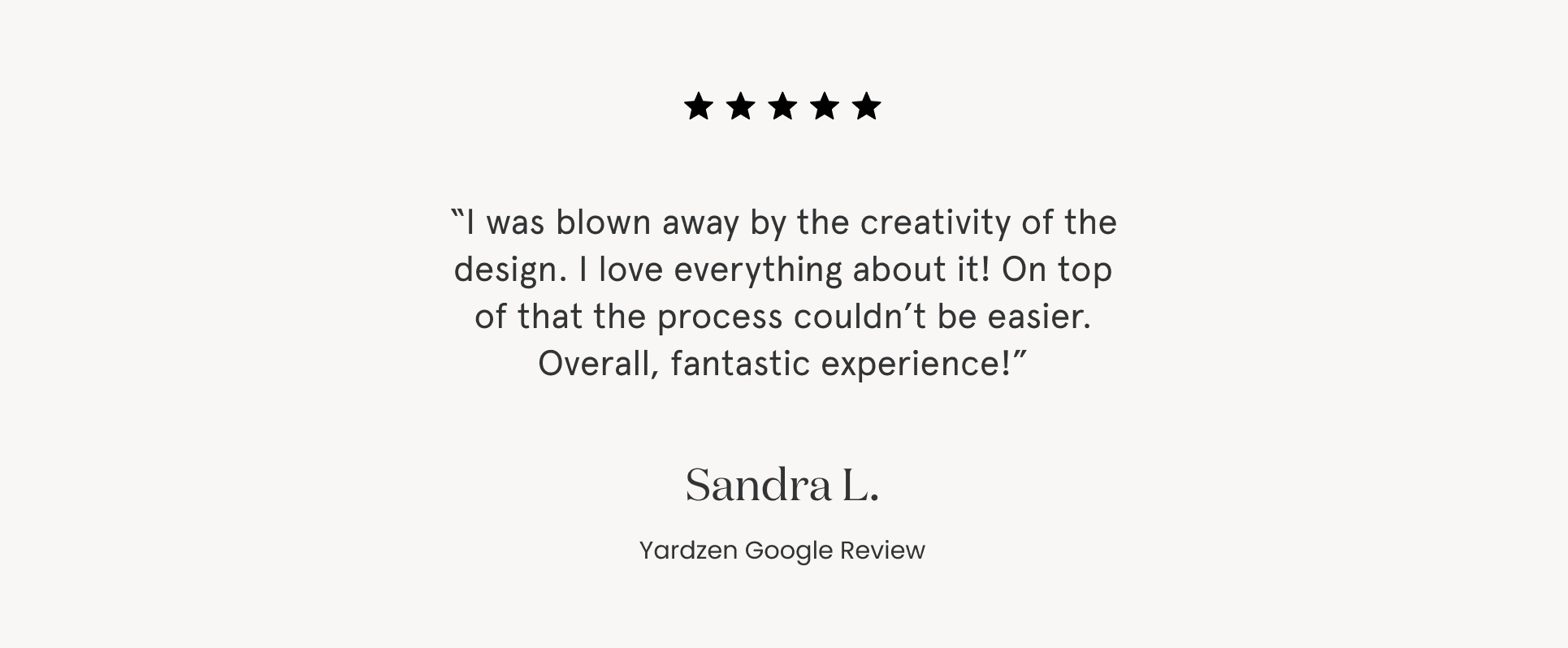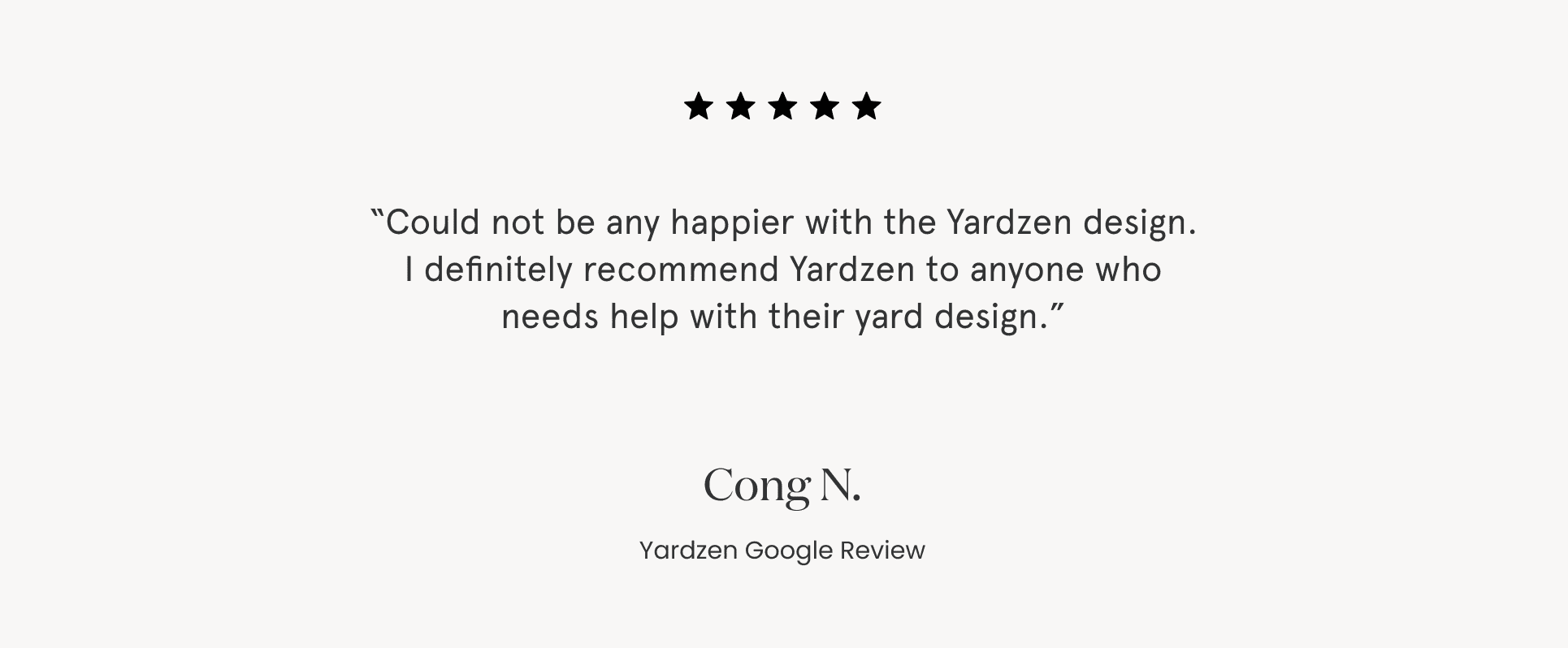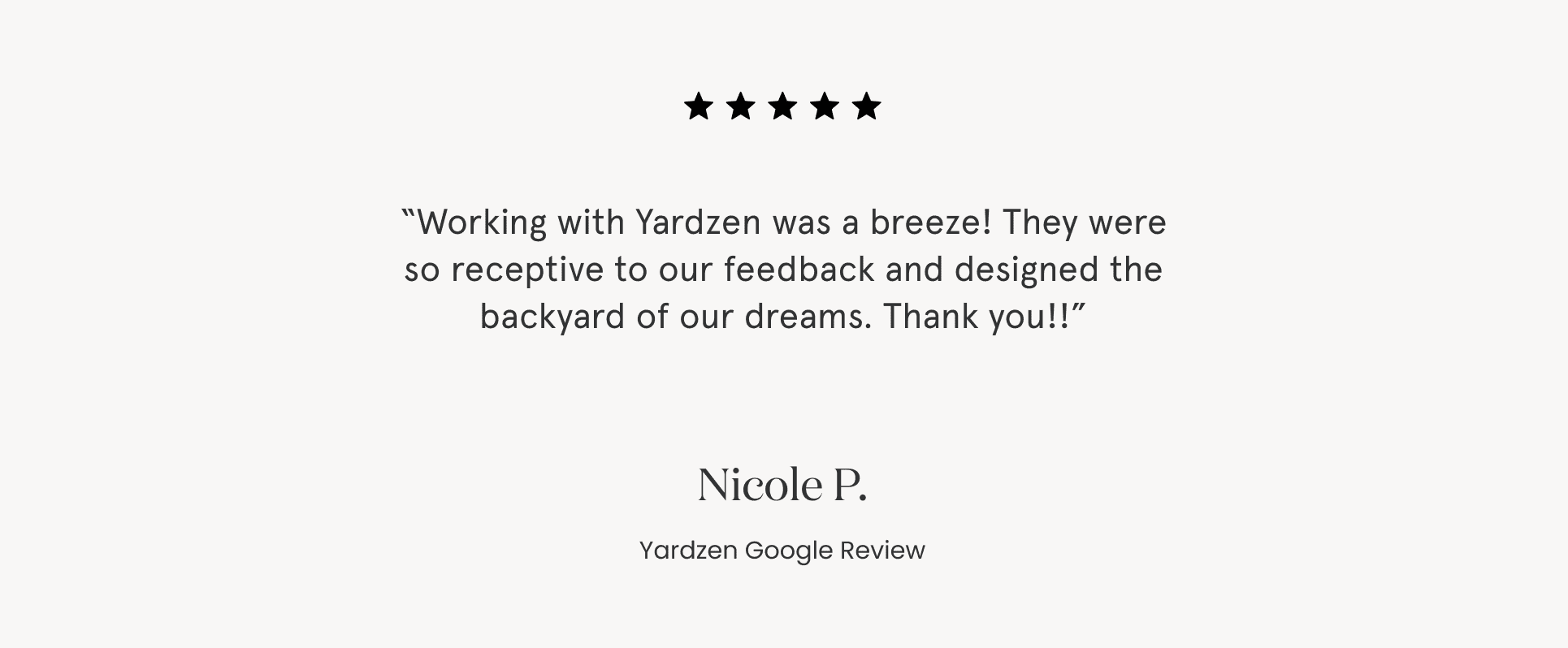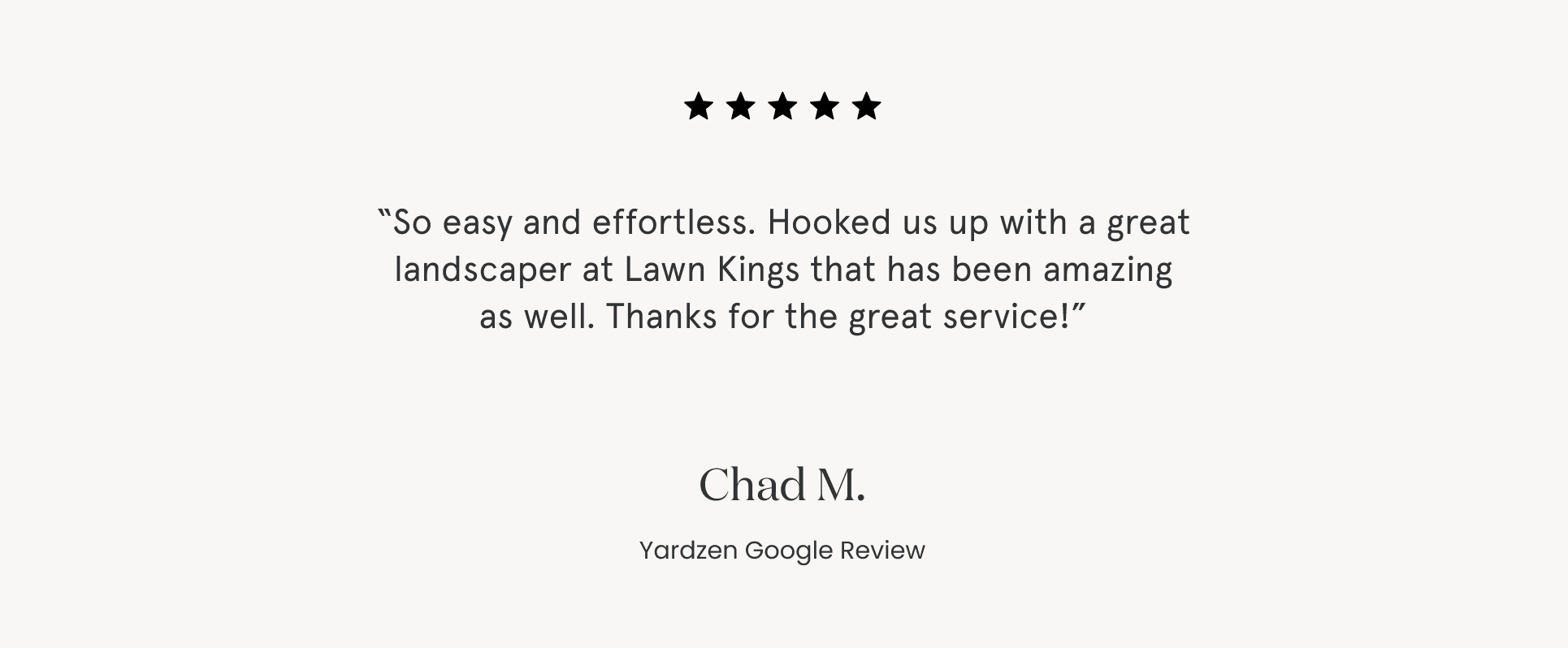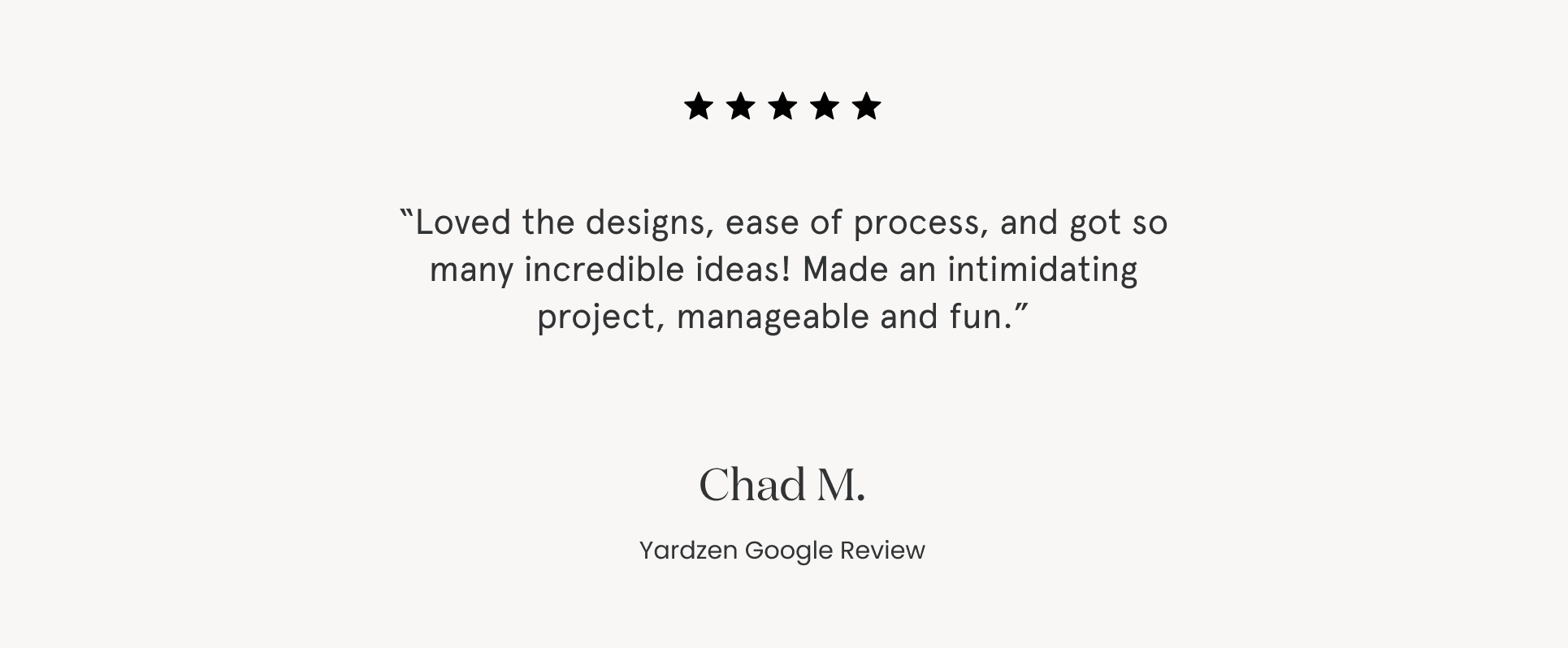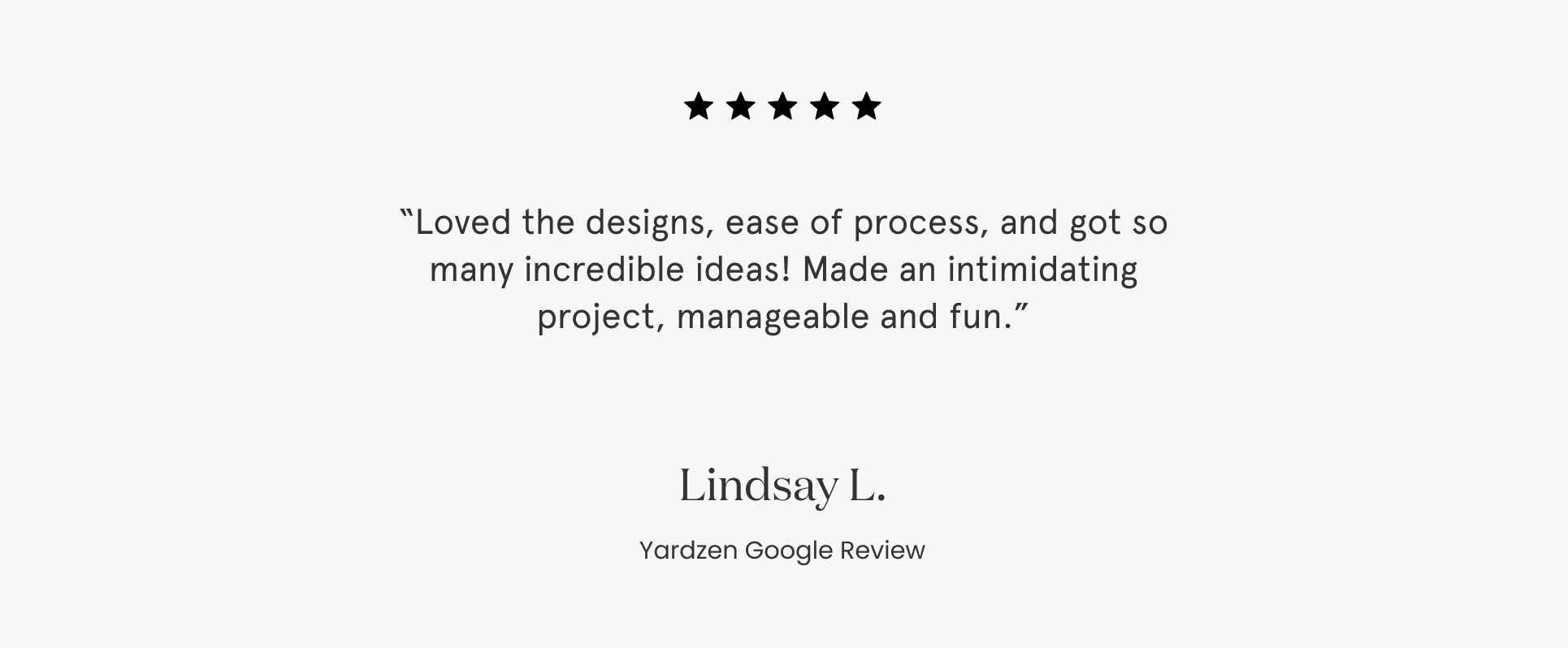 BURLINGTON LANDSCAPING FAQS
What design styles are popular with Burlington homeowners?
Burlington landscapes tend toward a traditional style, albeit in a casual, naturalistic way. Yards tend to be fairly roomy, and planting areas tend to be interspersed with large gaps, typically blanketed in grass. Front lawns commonly give way to foundation plantings of shrubs, with floral highlights every so often.
Tree cover varies from one neighborhood to the next, though in general, trees are abundant. The formality of landscapes varies as well, from symmetrical colonial-inspired designs to homespun cottage gardens.
Front yard landscapes tend to be decorative, while functional outdoor spaces tend to cluster in backyards. Hardscape spaces are often edged with long, graceful curves, as are planting areas. These organic lines pair nicely with the natural feel that comes with the abundant greenery throughout the city.
What are popular features in Burlington landscapes?
Burlington landscape designs frequently feature amenities for outdoor living, from outdoor kitchens and dining areas to lounge spaces for entertaining friends and designated play spaces for kids or pets.
Shade is a top priority in Burlington landscapes. For many, existing trees do the trick. For others, pergolas, shade sails, or new shade trees are go-to strategies to keep outdoor spaces cool and comfortable. Swimming pools big and small, along with simpler decorative water features can also offer a cooling encounter, whether or not you actually get wet.
Landscape lighting is another popular strategy for beating the heat. By creating a pleasant environment after the sun has gone down, lighting helps residents make the most of cool summer evenings (just remember to turn the lights off when you head back inside).
Decorative boulders, along with stone paving, edging, and walls are all popular for the natural feel they evoke.
Planting designs seek four-season appeal, including fall color and winter interest via evergreen foliage, winter berries, showy bark, and sculptural branching. Bulbs and early bare-branch blooms are popular for getting a jump on spring color.
Should I use plants native to Burlintgon in my landscape?
What are top considerations for Burlington landscapes?
Burlington landscape designs must accommodate the climate, offering spaces to keep cool in hot weather and cozy as the seasons turn colder. This can be done in many ways, but typically involves a blend of planting and hardscape interventions, from shade trees and evergreen windbreaks to pergolas and fire pits.
With many young families and commuters, Burlington landscapes must also be low maintenance. This is Yardzen's wheelhouse—we'll make sure you get a planting design that looks good with minimal fuss.
Any landscape design must focus on achieving a client's particular goals, providing the look, feel, and function they are dreaming of, whatever the style, whatever the budget.
When should I start my landscaping project?
Now! Any time of year is great to begin work on a landscape project.
When possible, we suggest utilizing the winter to work through the design phase – this sets you up to get on contractors' books early in the build season, so you can have your design installed and ready to enjoy in time for summer.
If winter has passed, don't worry, it's never too late in the year to begin work on a landscape design project.
Backyard design for a Yardzen client in Winston-Salem, NC.
"Highly suggest Yardzen. The online process made everything super easy and efficient. Thank you to the entire Yardzen team."
Shannon M., Yardzen client
Yardzen creates local landscape designs in and around Burlington:
Greensboro, Winston-Salem, High Point, Thomasville, Asheboro, Kernersville, Clemmons, Lexington, and Eden
Explore other North Carolina landscape designs by Yardzen