Landscape design & build for Boston
Yardzen designs everywhere in the U.S. and the Boston area is one of our favorites. Boston is the beating heart of Massachusetts. As one of the most densely-populated cities in the nation, Boston features cheek-to-jowl Victorians, modern condo and apartment buildings, and everything in between.
EXPLORE DESIGN PACKAGES
Outdoor Living
Within the city, space is at a premium. Fortunately, Boston does parks right: the city is home to Boston Common (America's oldest public park) and Frederick Law Olmsted's famed Emerald Necklace, which themselves are supplemented by a nationally renowned city park system, giving residents no shortage of options for spending time outside.
Further from the urban core, the communities of Greater Boston allow residents more room to spread, with modest to grand homes sitting on modest to grand lots. Everywhere you turn in these neighborhoods, the New England landscape makes itself known. Birches, oaks, and above all maples are abundant throughout Greater Boston, and their dazzling fall foliage is a hallmark of the regional landscape.
Design & Build
Whatever your landscape vision may be, Yardzen is ready to make it a reality, working with you to craft a landscape design that achieves the look, feel, and function you are dreaming of, then connecting you with a vetted contractor from Yardzen's Pro Network to get your design built.
TRUSTED BY THE EXPERTS


BOSTON, MASSACHUSETTS DESIGN GALLERY
POPULAR AMENITIES IN BOSTON YARDS
Simple and thorough online process
Take a style quiz, share videos and photos of your existing outdoor space, and learn about the costs in our Yard Builder™ tool. Our design team will help you at every step of the process.
GET STARTED >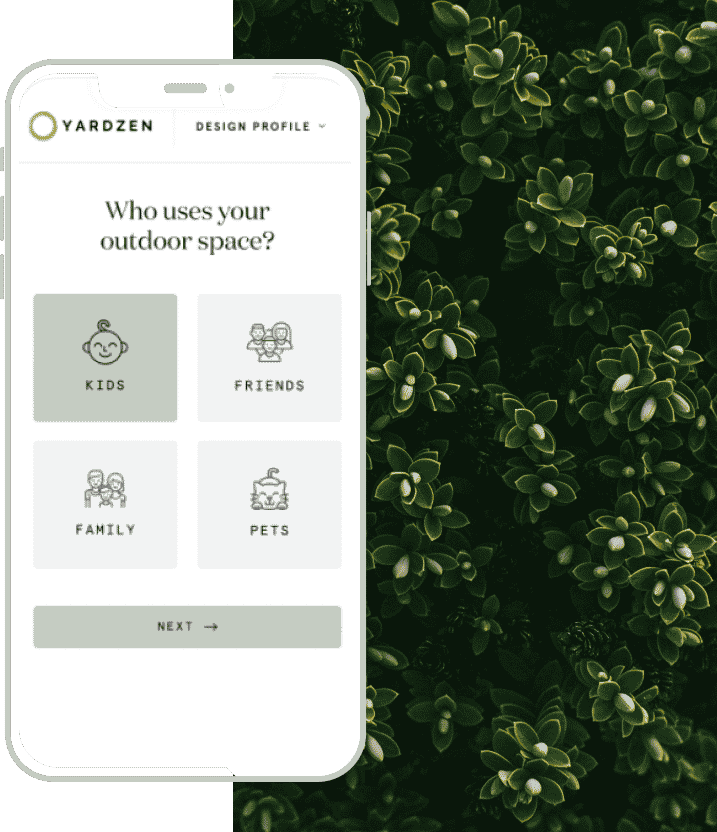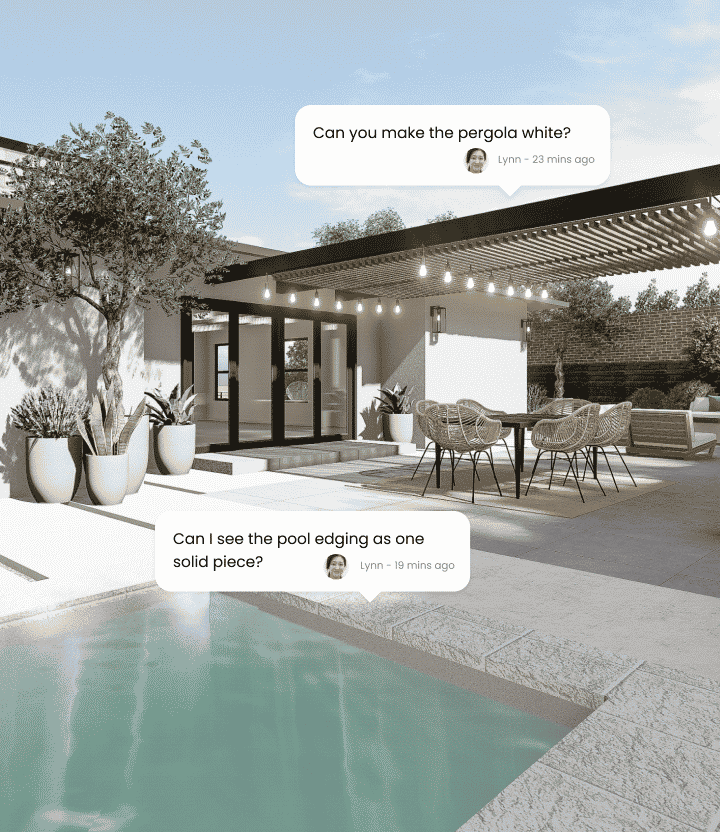 The easiest path to a final design you'll love
Review your first design in our online Feedback Studio. You'll be able to share feedback before we start incorporating your changes. A live design review call is also available to help get your project ready for installation.
GET STARTED >
Built by someone you (and Yardzen) trusts
We'll translate your 3D design concepts into a detailed CAD plan that's ready to install. Next, we'll connect you to a vetted, Boston area landscape contractor who can bring your dream yard to life.
GET STARTED >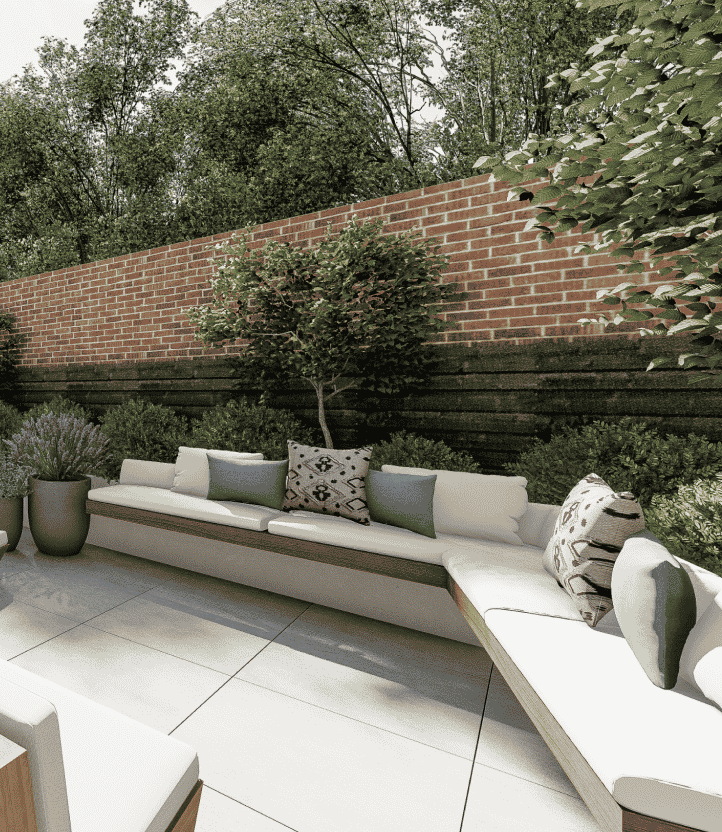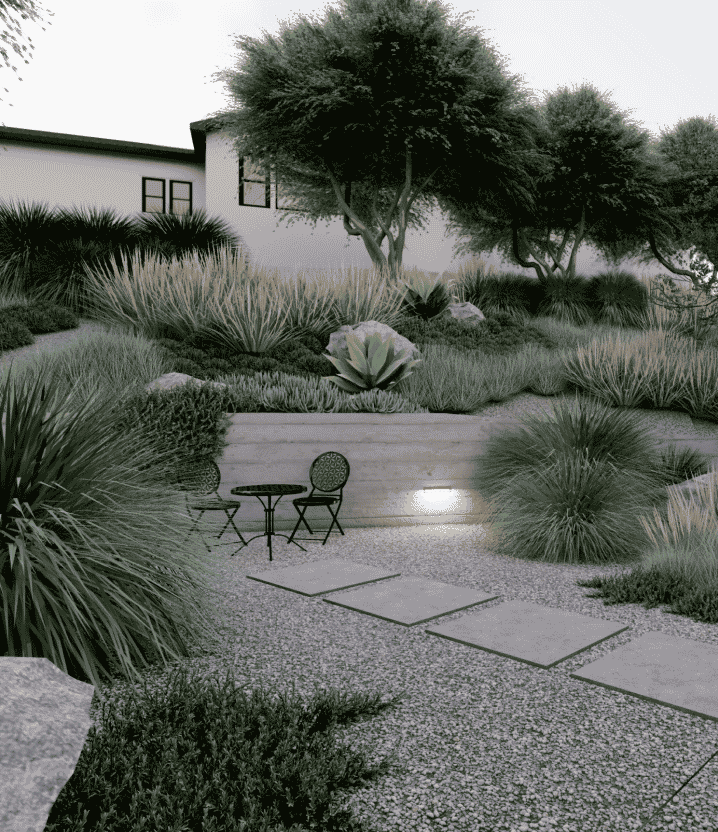 Custom designs for your unique outdoor space
We've built a database of plants, trees, and groundcovers that match to Boston's planting zones, sun/shade/water requirements, aesthetic, and essential features like native plants. Using satellite and aerial imagery, coupled with your photo, video, and factoring in your details, we can create the outdoor space of your dreams.
GET STARTED >
WHICH YARDZEN PACKAGE IS RIGHT FOR YOU?
Take our YardBuilder quiz to find out.
GET STARTED

1. Tell us about your unique outdoor space

2. Answer a few questions about your dream yard

3. Get a personalized design package recommendation
WHAT YARDZEN CLIENTS ARE SAYING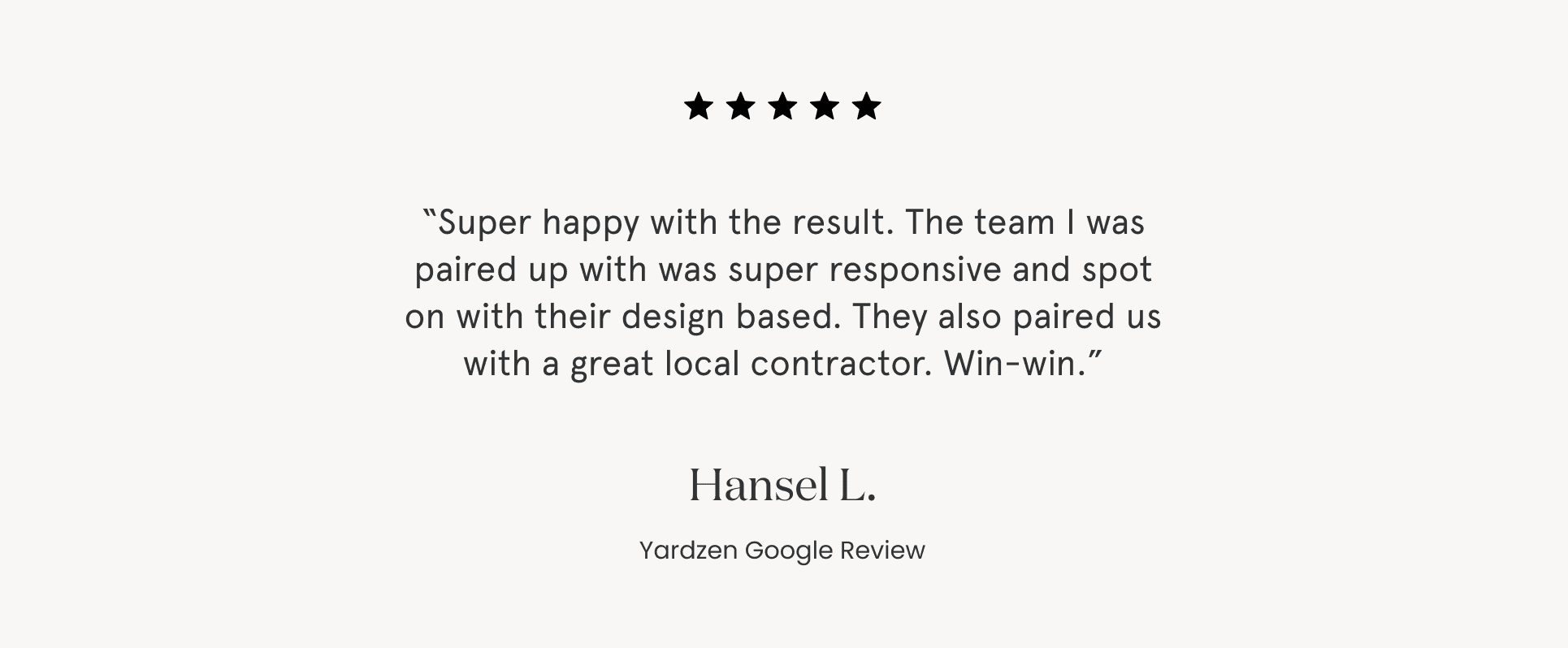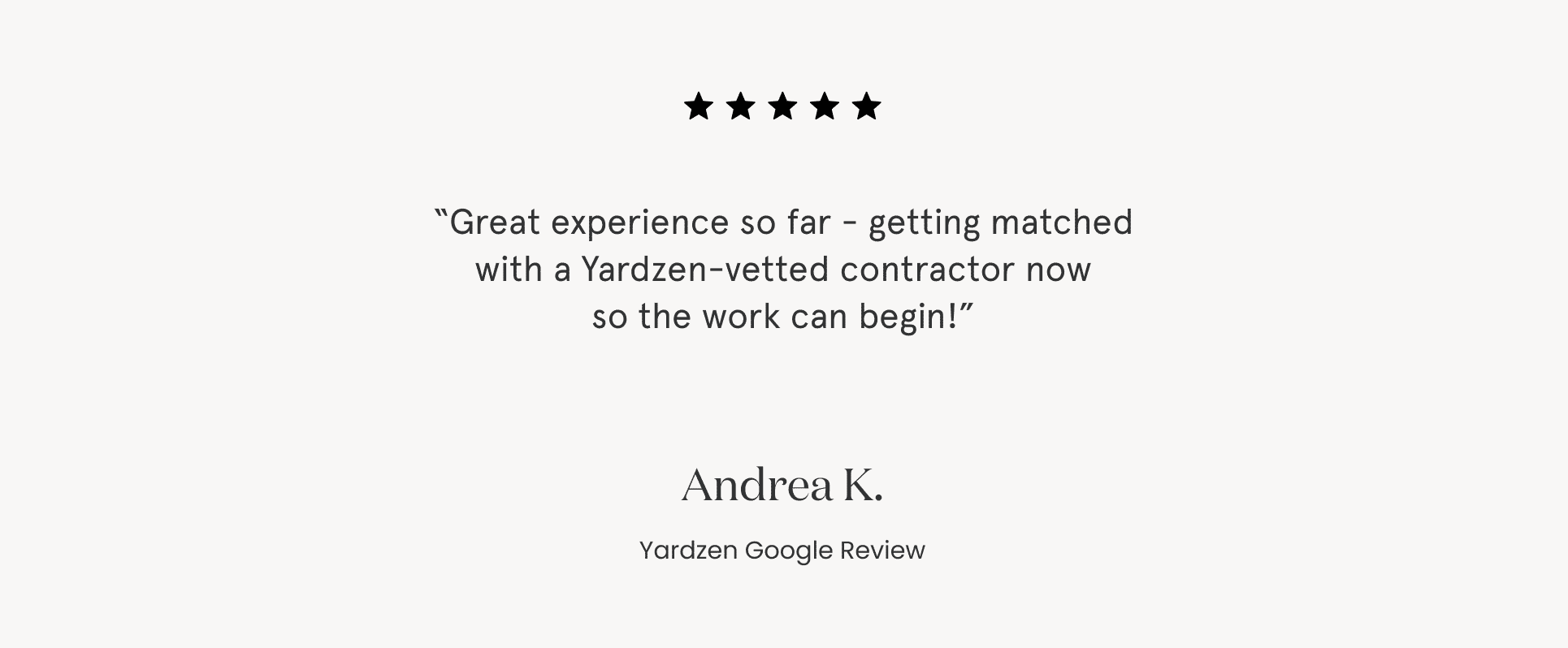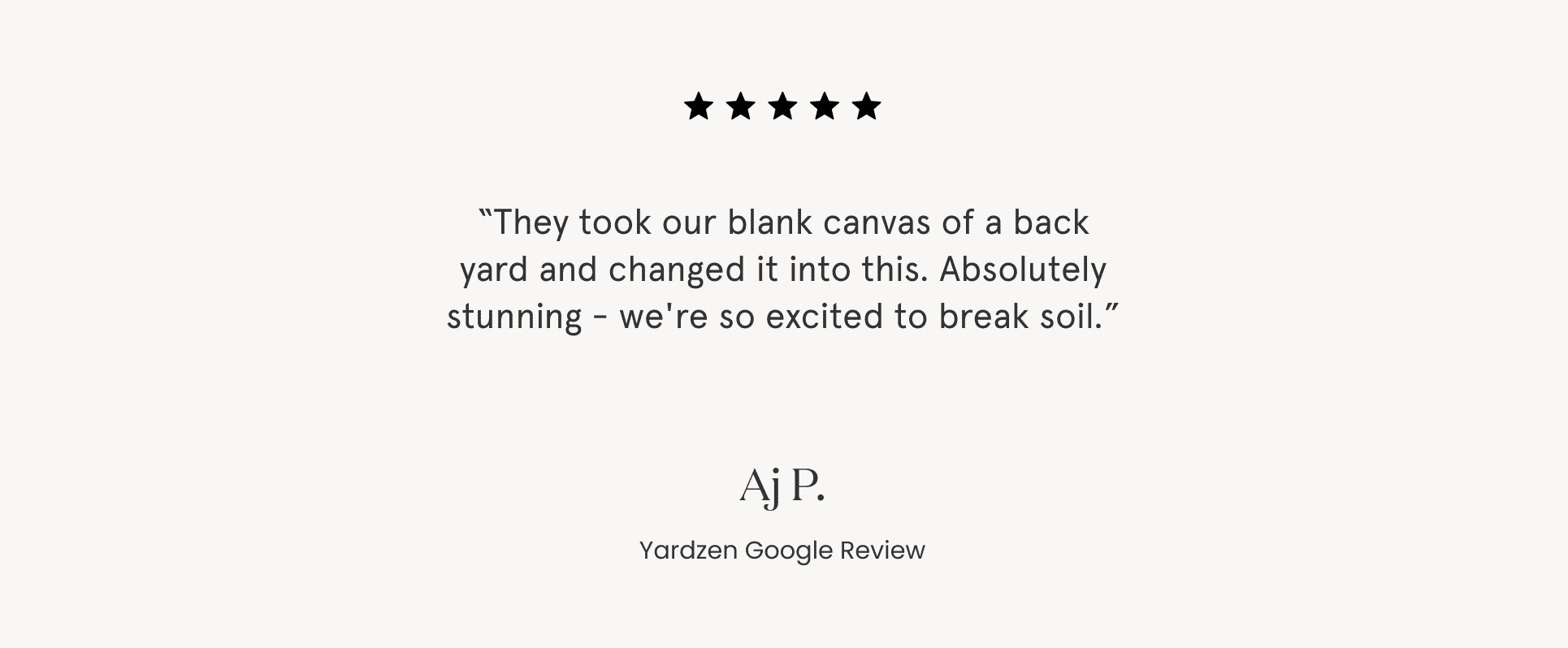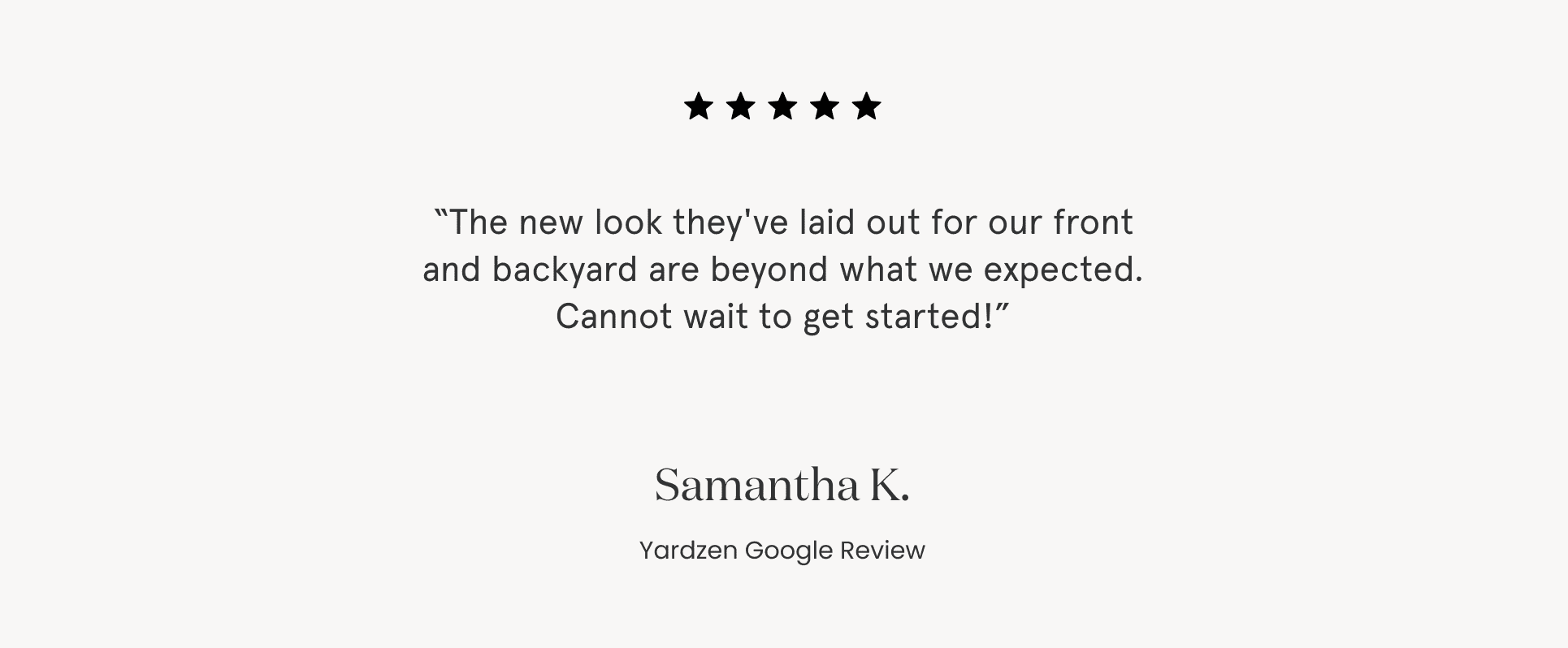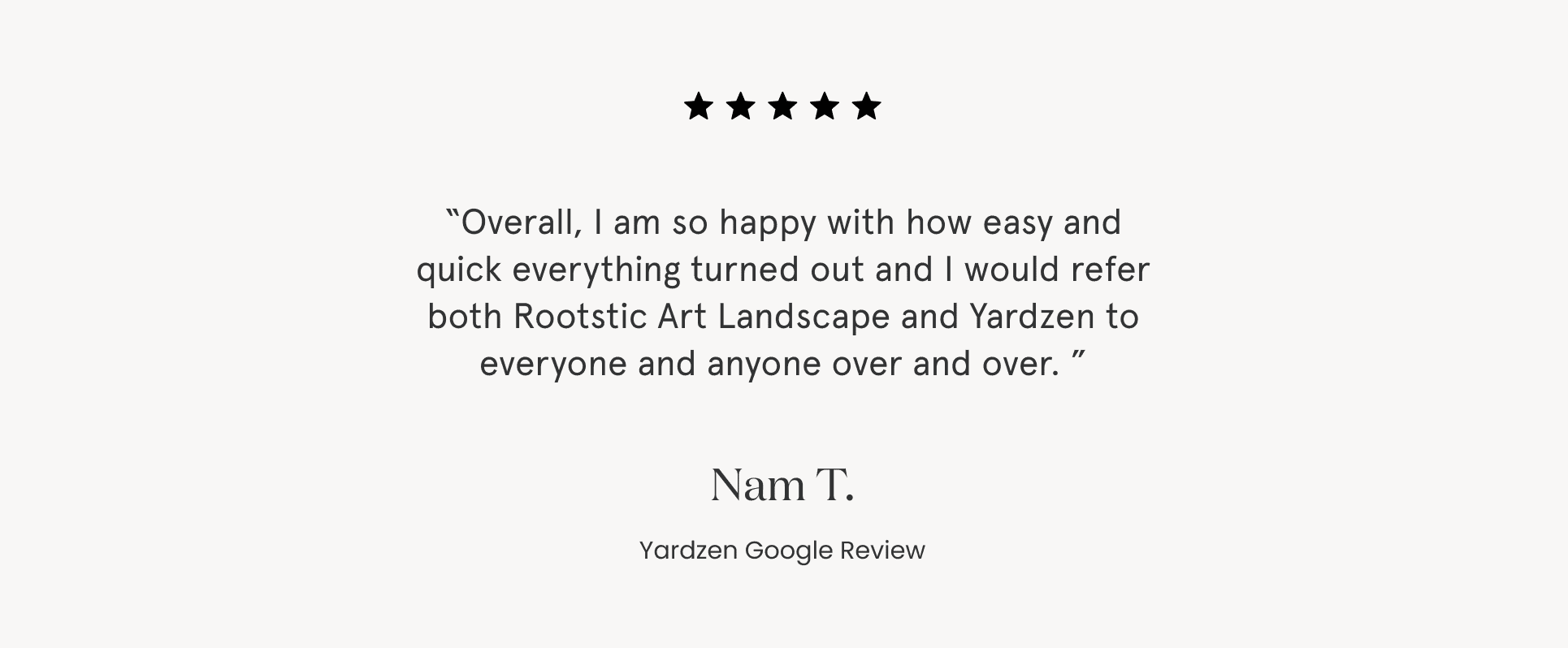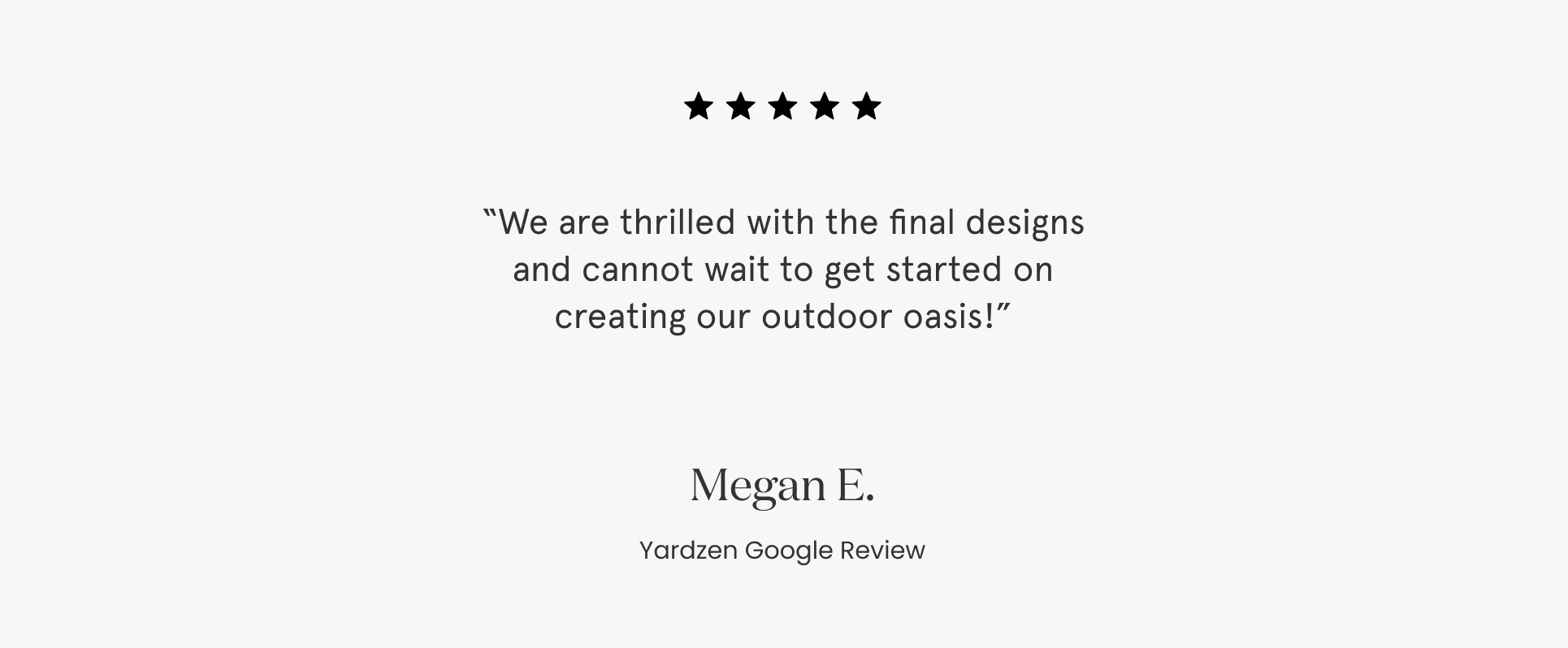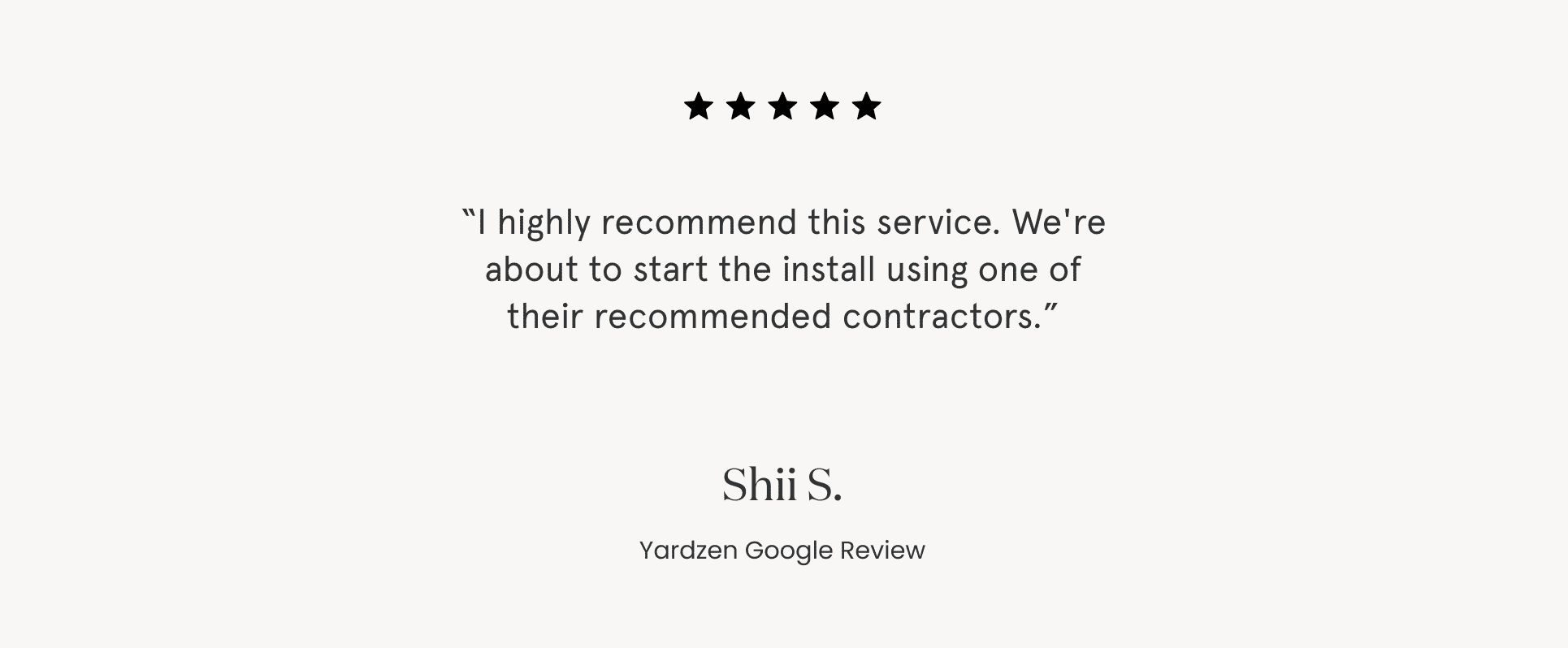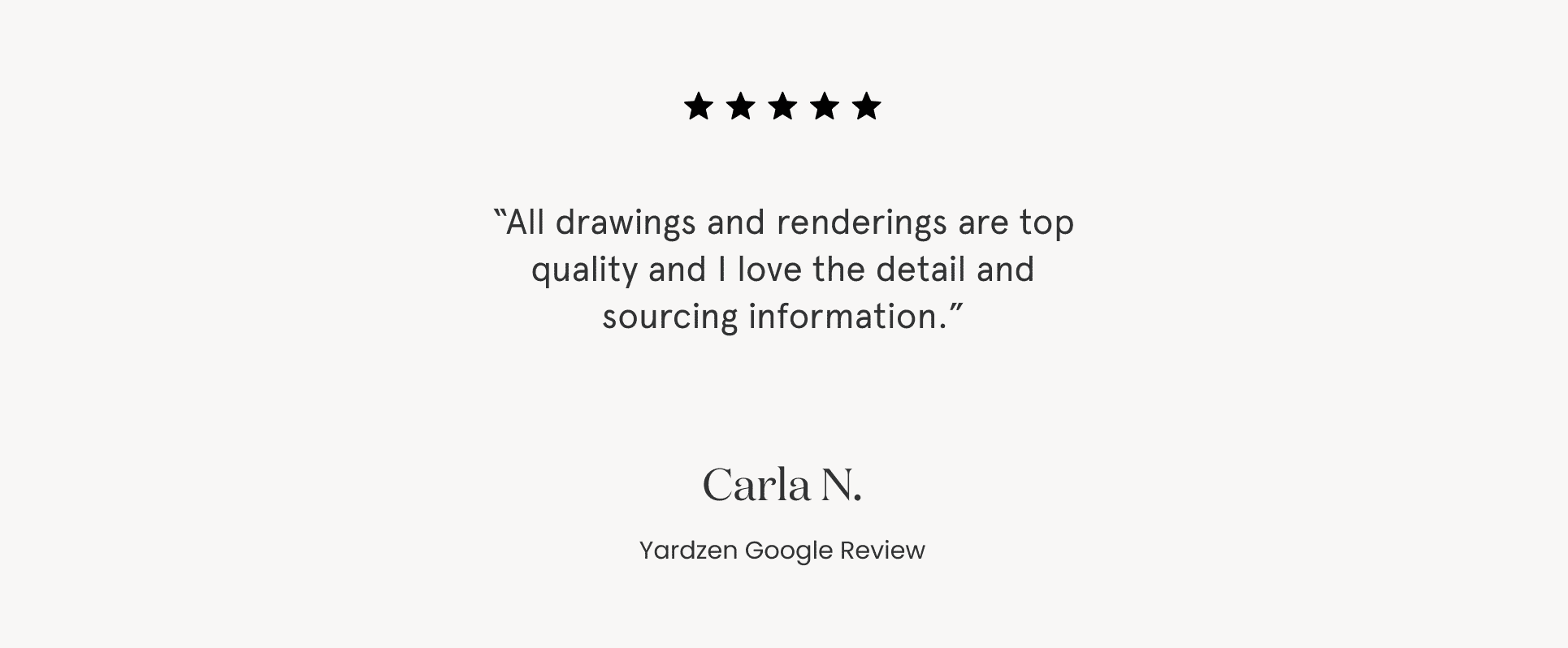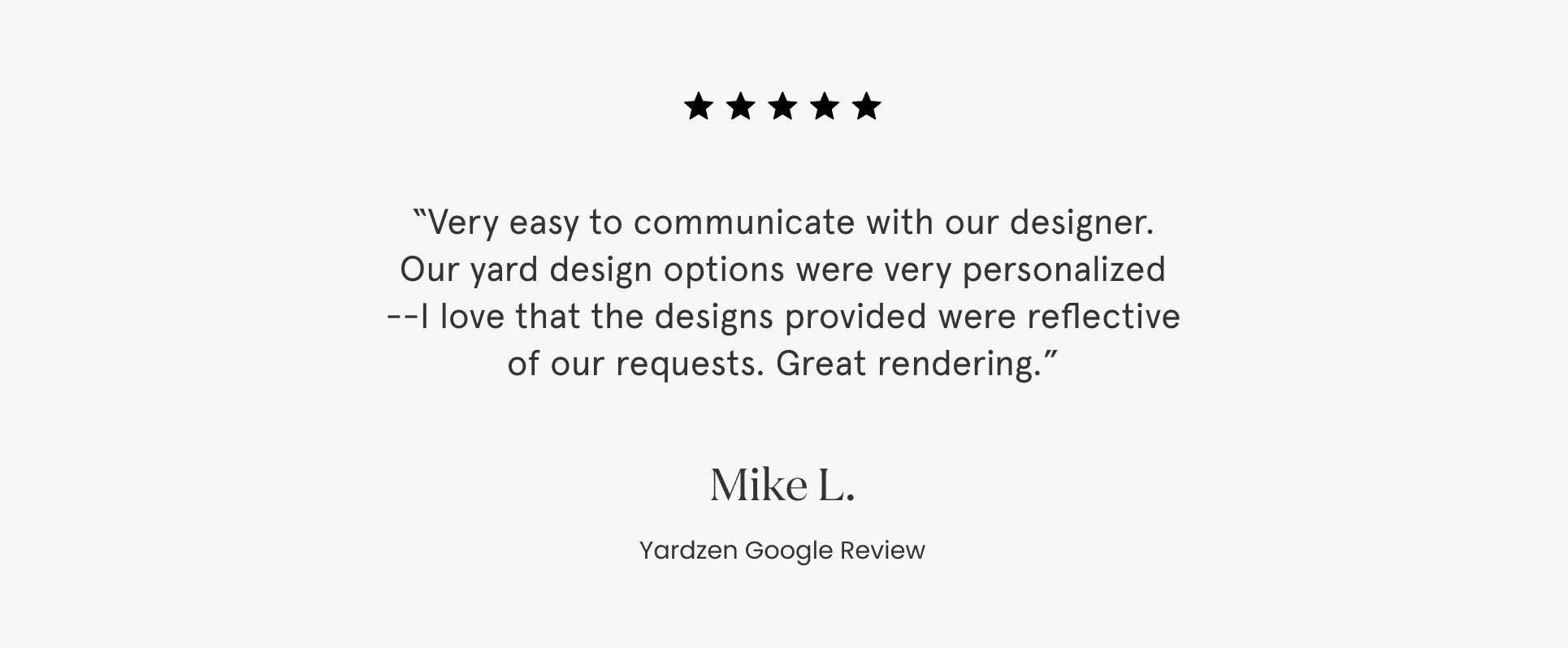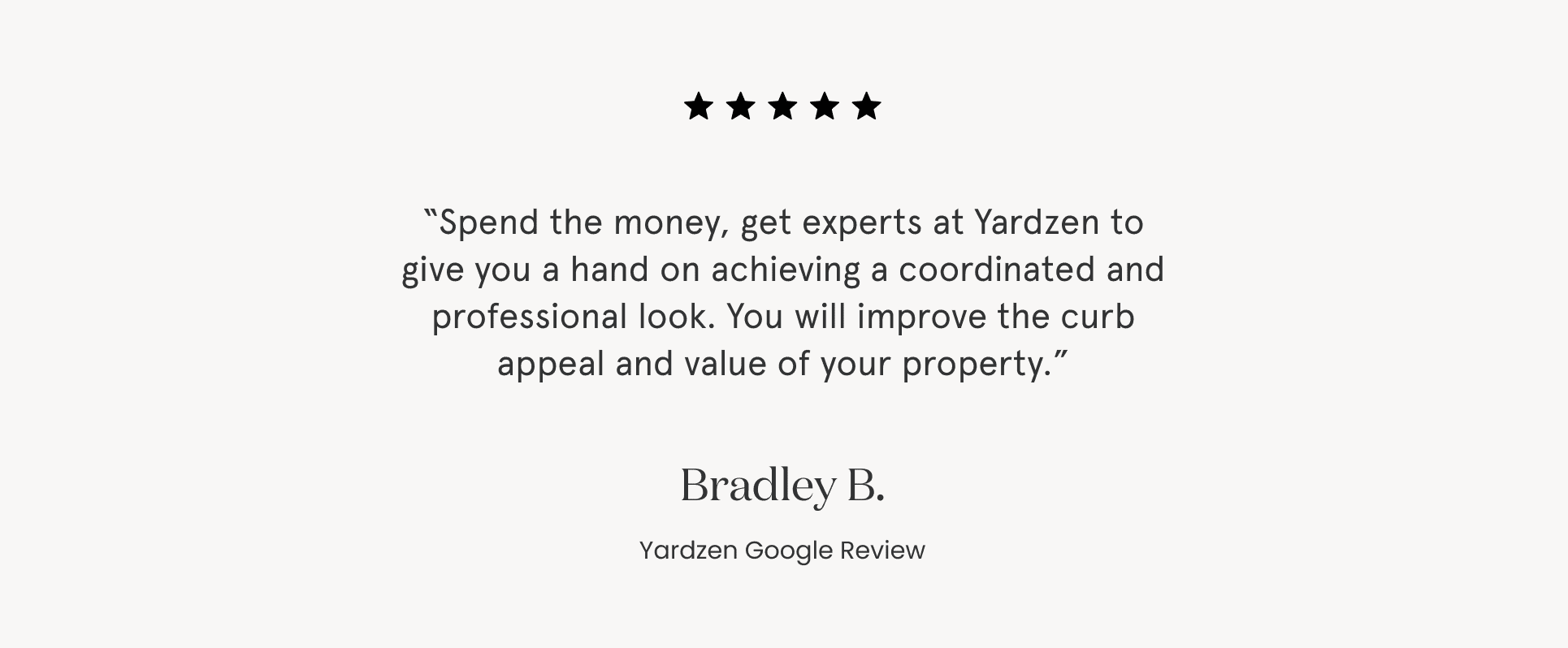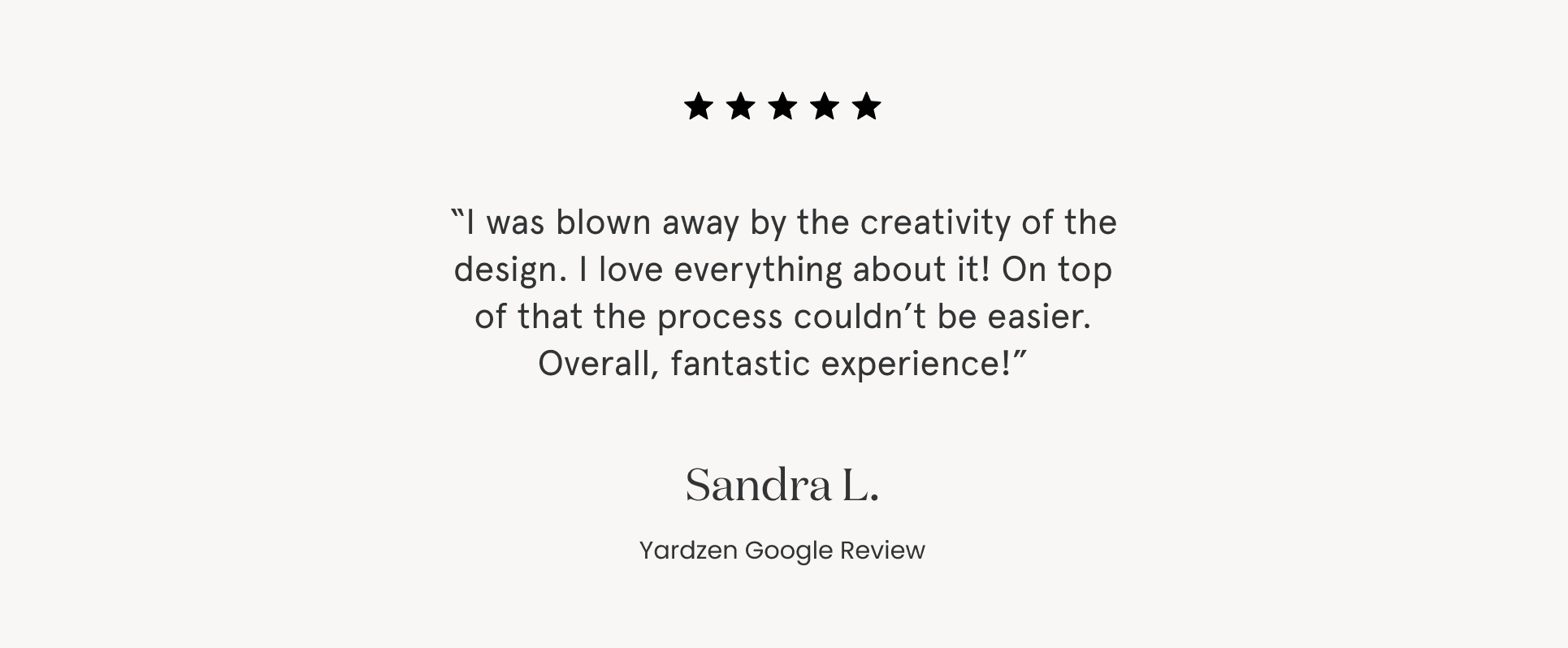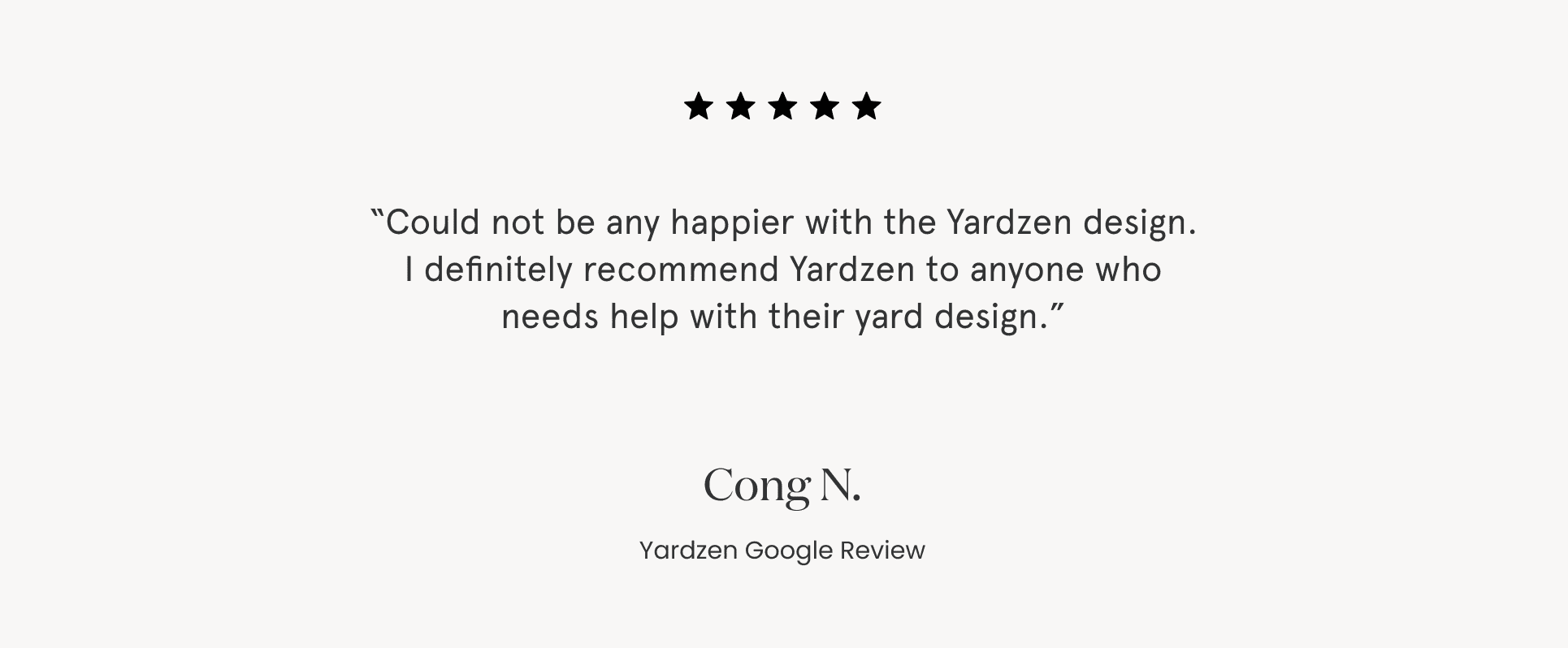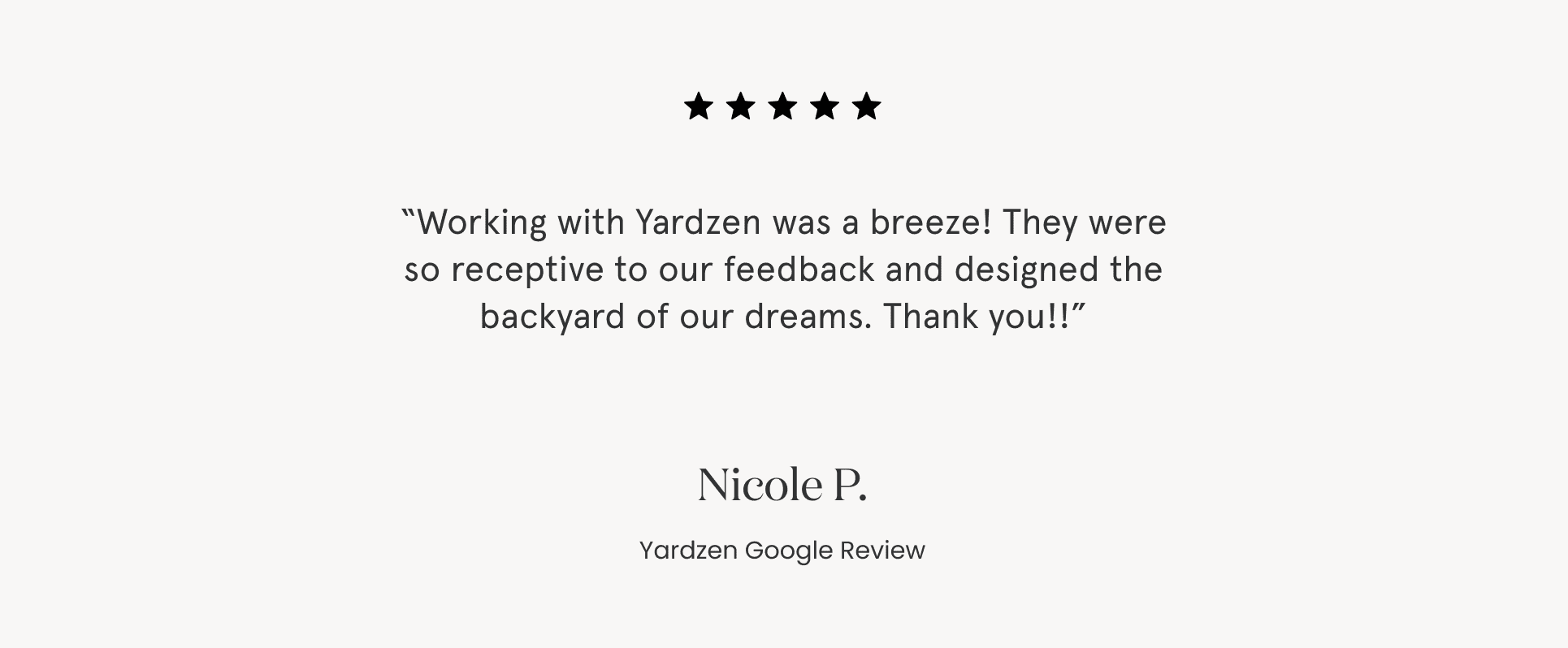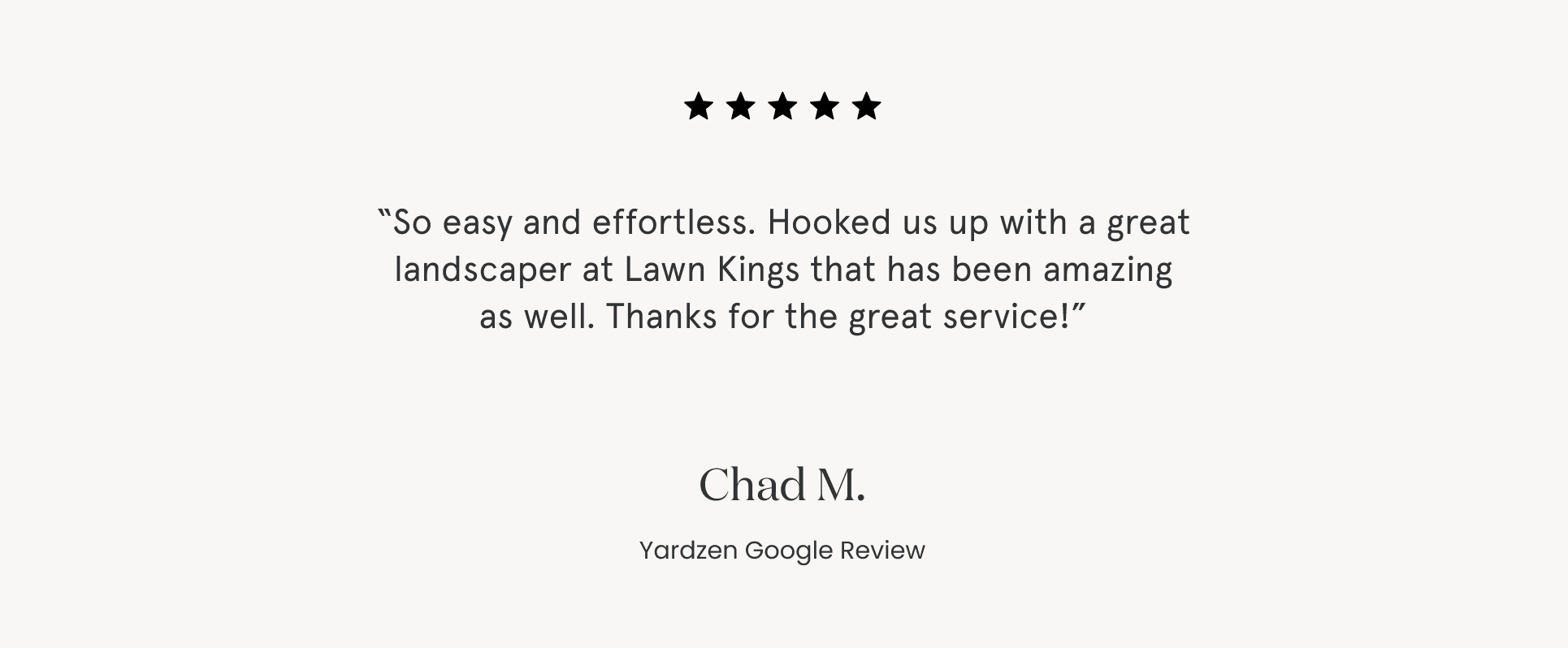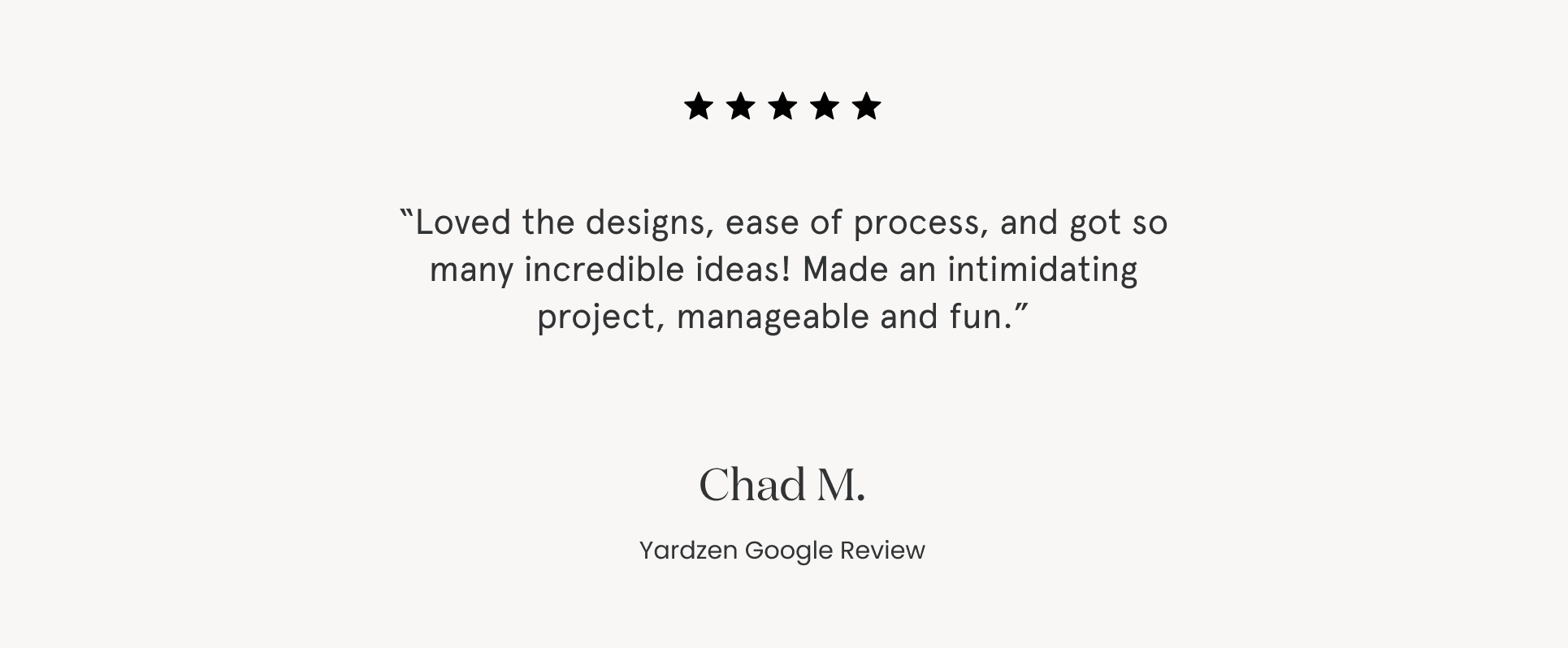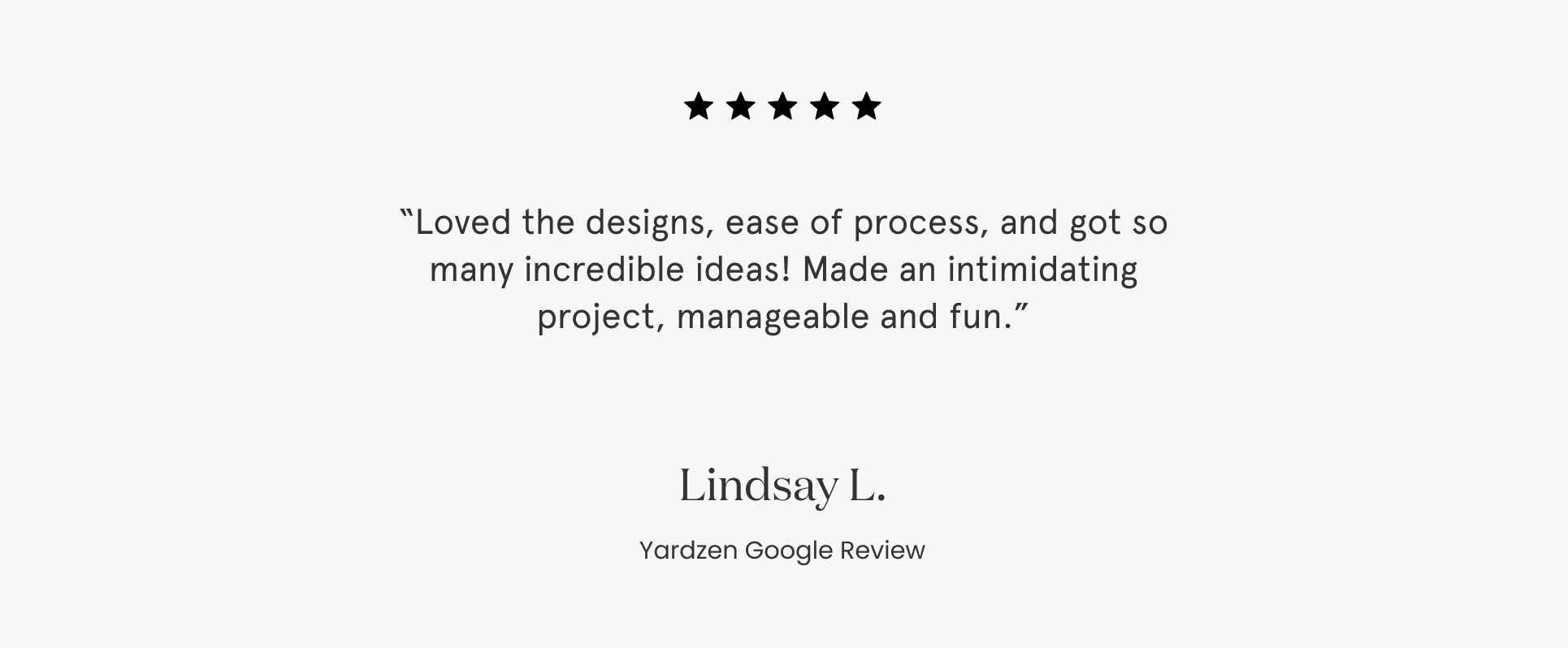 BOSTON LANDSCAPING FAQS
What are popular design styles in Boston?
Landscapes in Greater Boston reflect the diversity of the region's population. Within Boston proper, landscape styles range from traditional to modern, but almost uniformly designs are crafted to work within limited space. Rooftop and balcony gardens, designs to flank Victorian stoops, and tight, function-forward rear-yard designs are all common fare.
In the surrounding towns, lots are larger, and homes have mostly traditional architecture. Landscapes tend to support this aesthetic through a combination of traditional colonial and native regional features. Hedges and rows of flowering perennials at one home will give way to loose collections of native shrubs, understory plants, and regional pollinator favorites like Joe-Pye weed and foam flower. Trees await any landscape designer, primed to be focal points, establish outdoor rooms, or knit together to create privacy screens.
What are some favorite plant species in Boston?
Serviceberry makes for an attractive shrub or small specimen tree, maidenhair fern is a reliable shade species to place beneath tree canopies. A variety of junipers, arborvitaes, and yews make for strong evergreen options, and northern bayberry is a strong option for those seeking a native hedge. Columbine joins the list of Joe-Pye weed and foam flower as a reliable perennial bloomer.
What factors do I need to pay attention to with Boston landscapes?
Climate tolerance is crucial to consider when selecting plants for Boston landscapes. Native plants are a great place to begin your search – having evolved locally, they can manage the broad swing from hot, humid summers to snowy, cold winters better than most.
It's wise to consider winter interest as well. Look for flowers that bloom in late fall and early spring, along with deciduous plants with colorful or sculptural branches or attractive bark. Evergreens should be positioned to confidently command the scene when deciduous and herbaceous plants have gone winter-dormant.
As for people, outdoor spaces should consider comfort. Provide shade and shelter from the rain for the summer, and sources of heat (try fire pits or infrared heaters) to extend the outdoor-living season a little later into the year.
When should I get started on my landscape project?
Now! Any time of year is great to begin work on a landscape project.
Utilizing the winter to work through the design phase sets you up to get on contractors' books early in the build season, so you can have your design installed and ready to enjoy in time for summer.
"Highly suggest Yardzen. The online process made everything super easy and efficient. Thank you to the entire Yardzen team."
Shannon M., Yardzen client
Yardzen creates local landscape designs in:
Allston, Brighton, Charlestown, Chelsea, Dorchester, Dorchester Center, Hyde Park, Jamaica Plain, Mattapan, Revere, Roslindale, Roxbury, Roxbury Crossing, West Roxbury, and Winthrop.
Explore other Massachusetts landscape designs by Yardzen