Landscape design & build for Lakewood
Yardzen designs everywhere in the U.S. and the Lakewood area is one of our favorites. Lying just west of Denver, Lakewood enjoys breathtaking views of the adjacent Rocky Mountains.
EXPLORE DESIGN PACKAGES
Climate & Terrain
Spreading across high-altitude plains, the city offers a stunning and comfortable setting that families increasingly flock to.
As in much of Colorado, outdoor activities are a big part of life in Lakewood. The outdoor lifestyle is aided and abetted by the city's comfortable, semi-arid climate. With low humidity, warm-to-hot summers, and cool-to-quite cold winters, it's easy to spend time outside here.
Design & Build
Whatever your landscape vision may be, Yardzen is ready to make it a reality, working with you to craft a landscape design that achieves the look, feel, and function you are dreaming of, then connecting you with a vetted contractor from Yardzen's Pro Network to get your design built.
TRUSTED BY THE EXPERTS


LAKEWOOD, COLORADO DESIGN GALLERY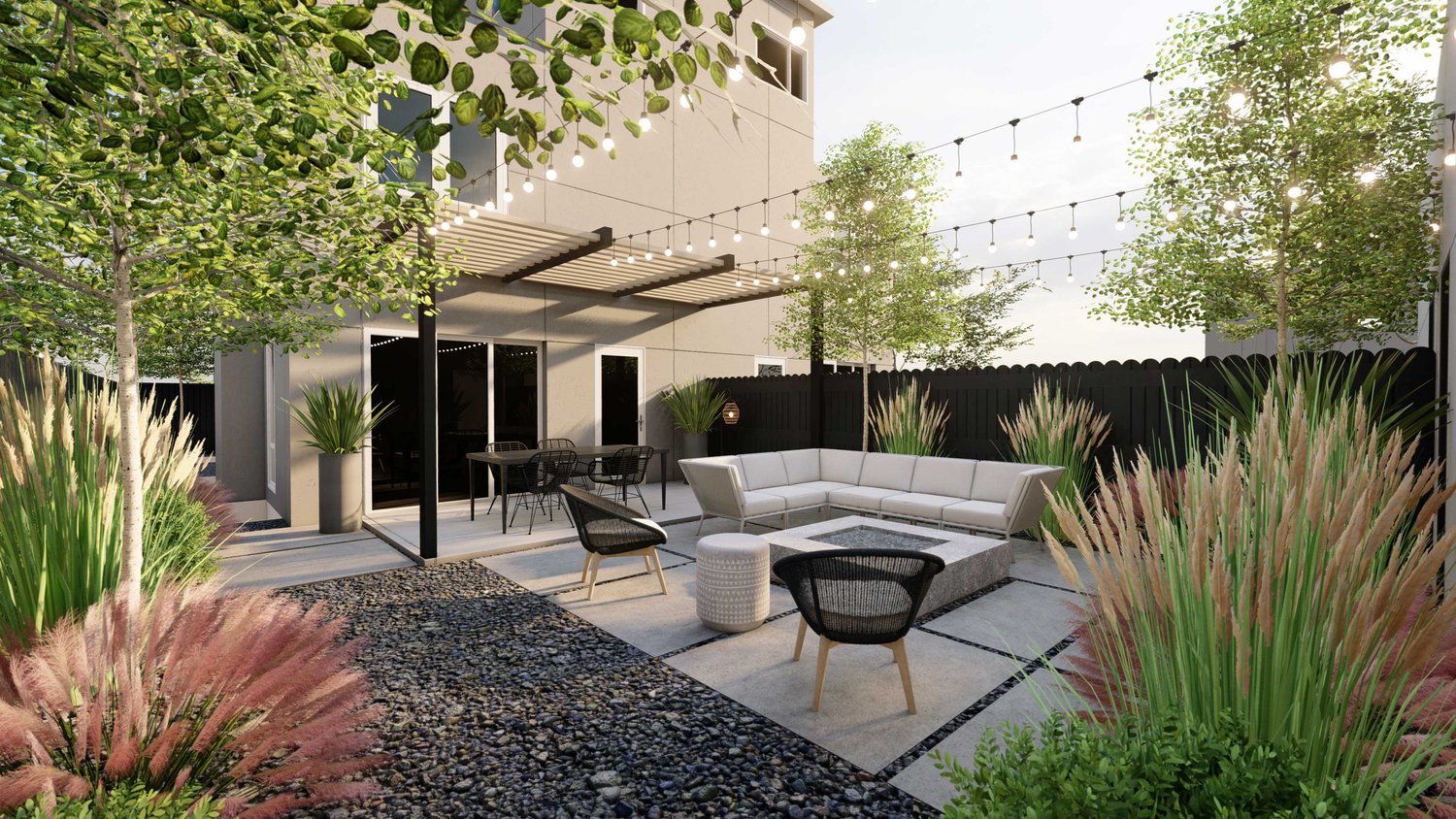 POPULAR AMENITIES IN LAKEWOOD YARDS
Simple and thorough online process
Take a style quiz, share videos and photos of your existing outdoor space, and learn about the costs in our Yard Builder™ tool. Our design team will help you at every step of the process.
GET STARTED >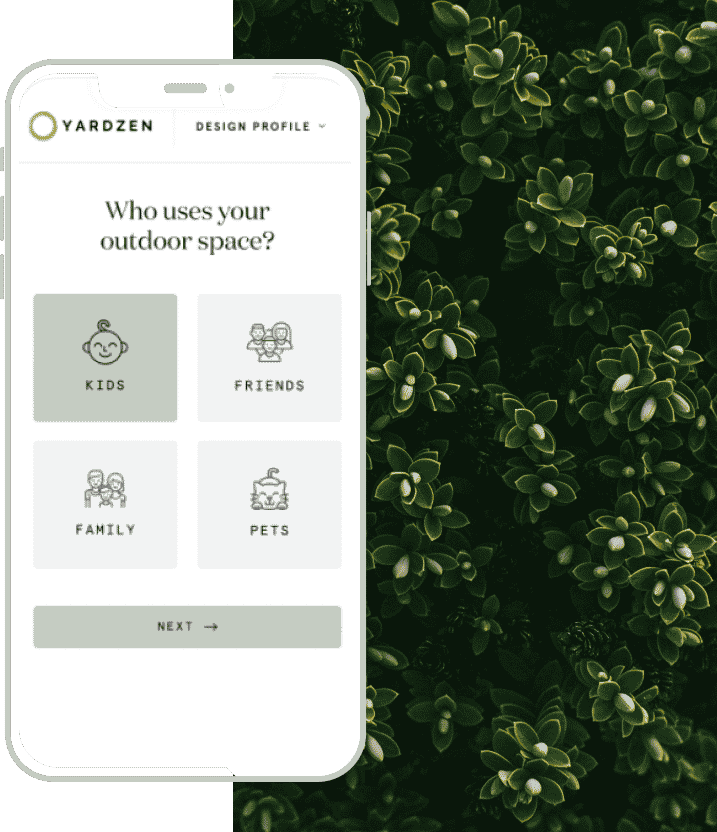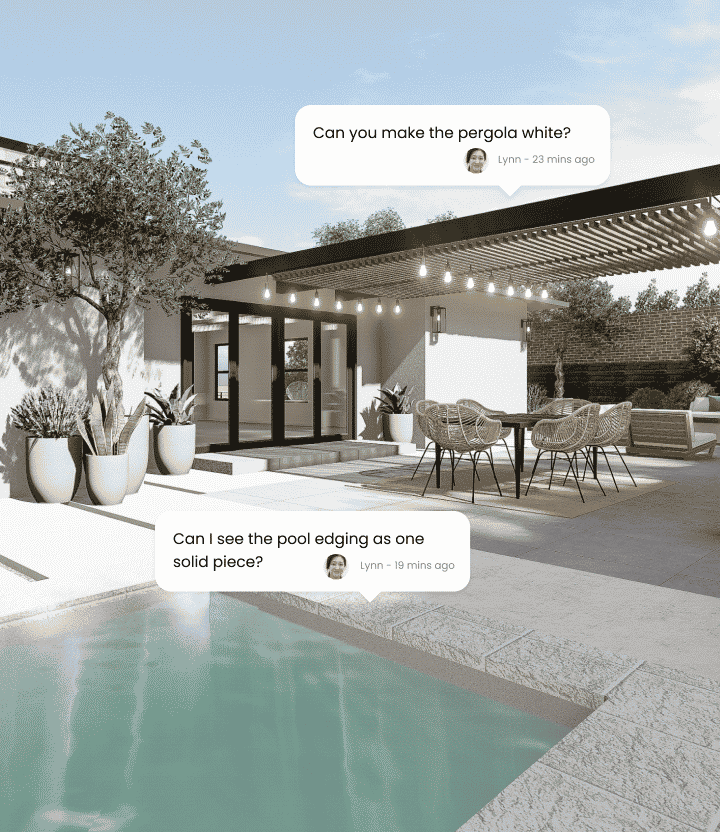 The easiest path to a final design you'll love
Review your first design in our online Feedback Studio. You'll be able to share feedback before we start incorporating your changes. A live design review call is also available to help get your project ready for installation.
GET STARTED >
Built by someone you (and Yardzen) trusts
We'll translate your 3D design concepts into a detailed CAD plan that's ready to install. Next, we'll connect you to a vetted, Lakewood area landscape contractor who can bring your dream yard to life.
GET STARTED >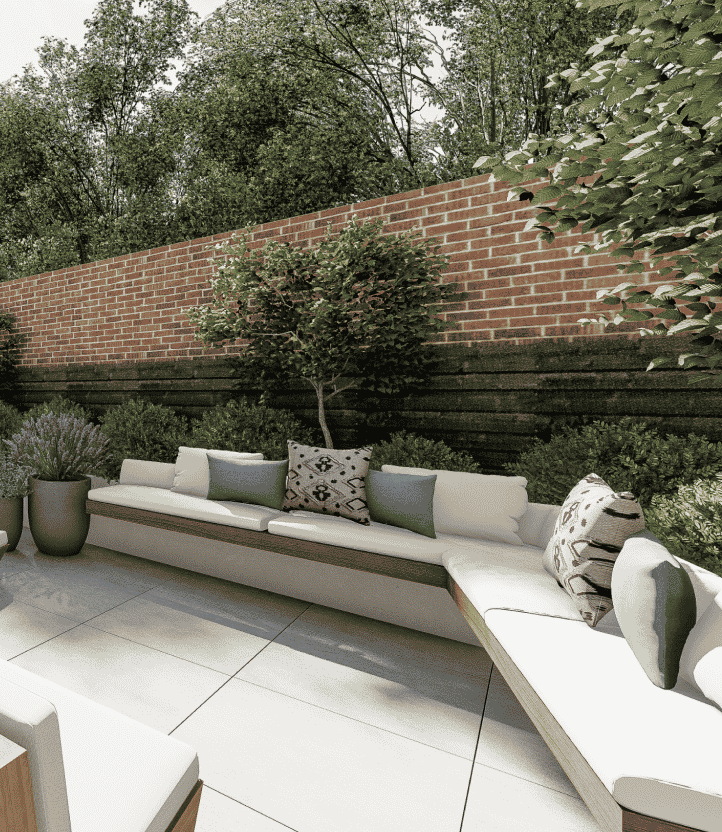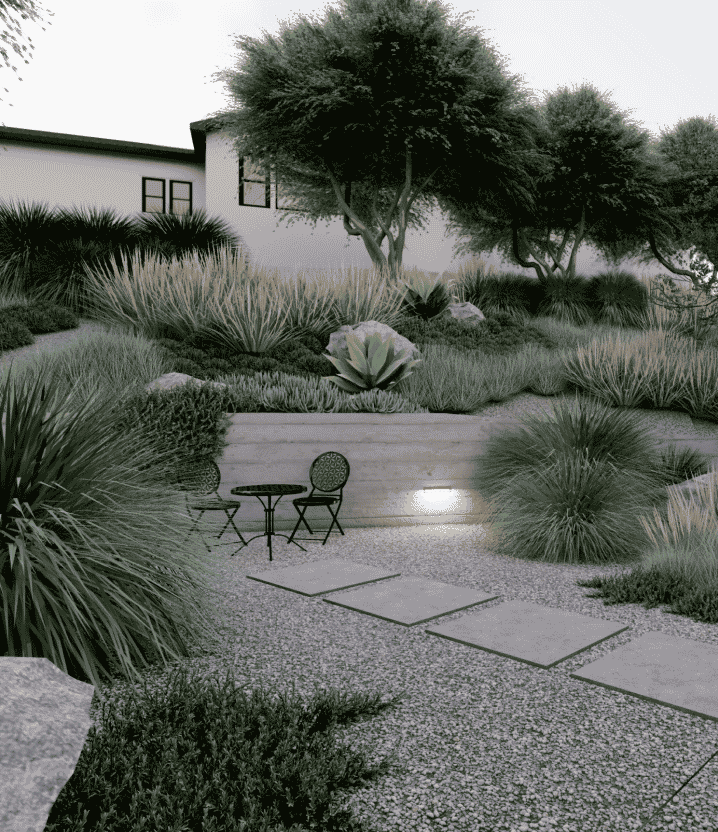 Custom designs for your unique outdoor space
We've built a database of plants, trees, and groundcovers that match to Lakewood's planting zones, sun/shade/water requirements, aesthetic, and essential features like native plants. Using satellite and aerial imagery, coupled with your photo, video, and factoring in your details, we can create the outdoor space of your dreams.
GET STARTED >
WHICH YARDZEN PACKAGE IS RIGHT FOR YOU?
Take our YardBuilder quiz to find out.
GET STARTED

1. Tell us about your unique outdoor space

2. Answer a few questions about your dream yard

3. Get a personalized design package recommendation
WHAT YARDZEN CLIENTS ARE SAYING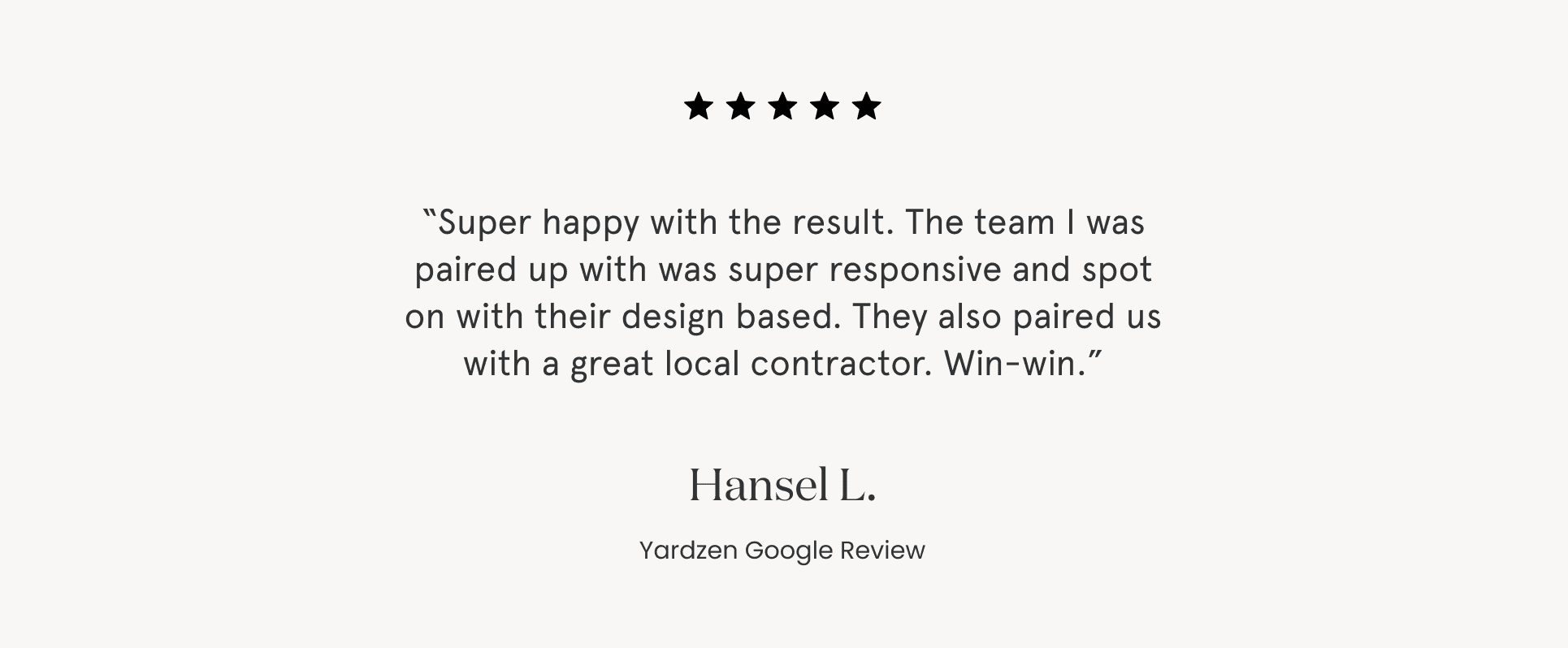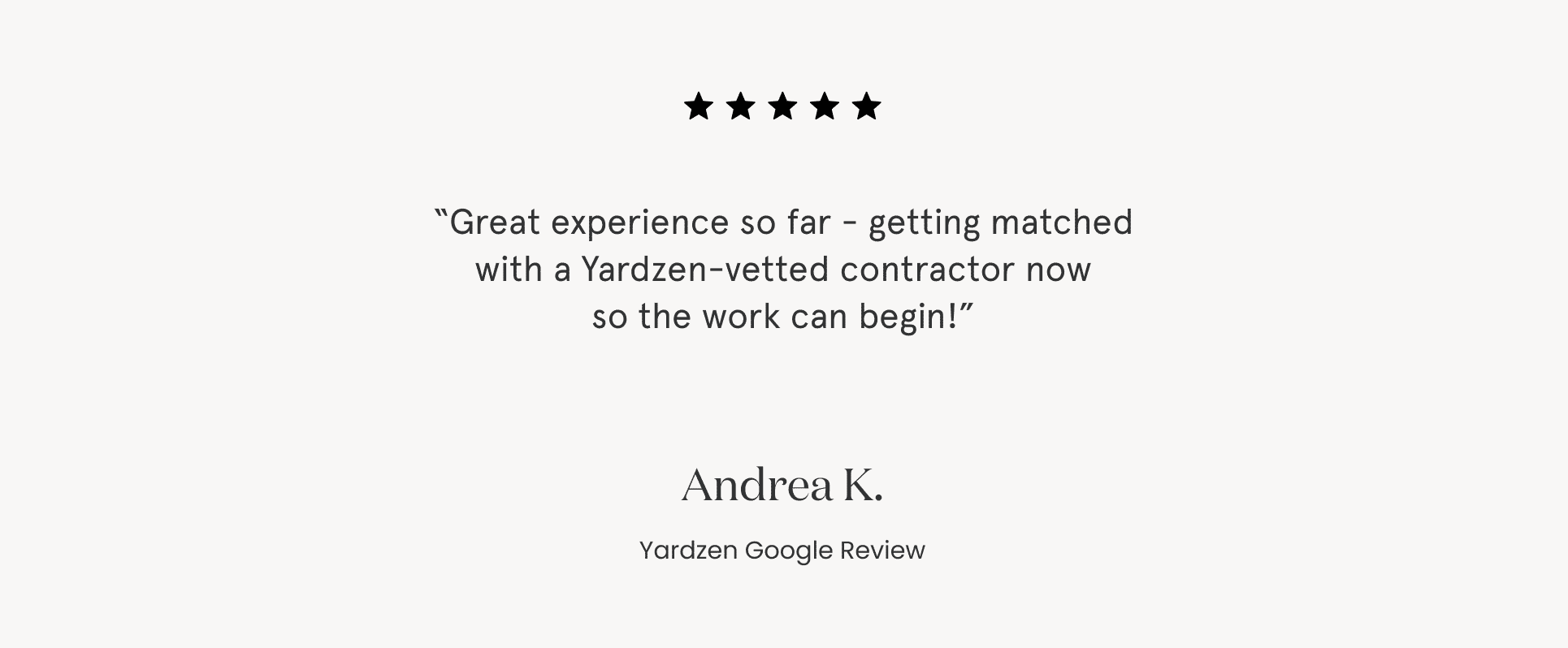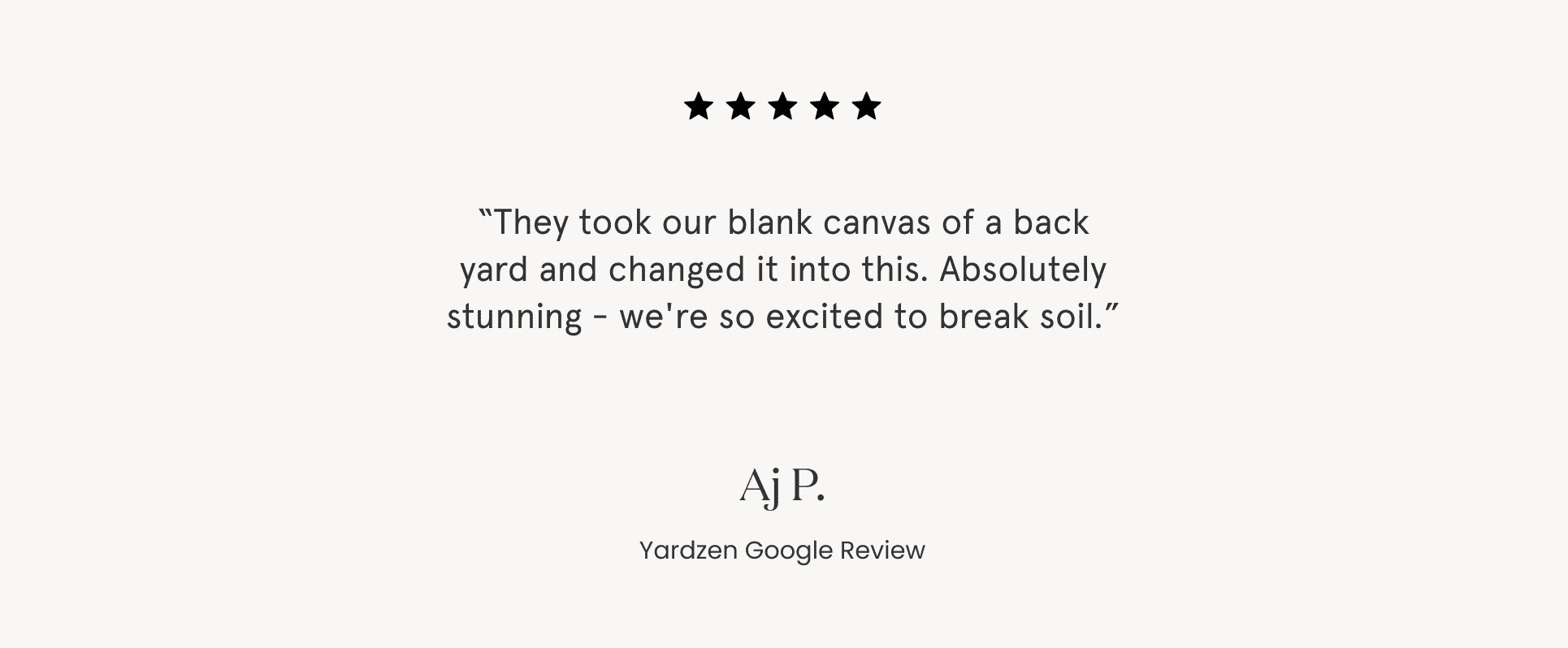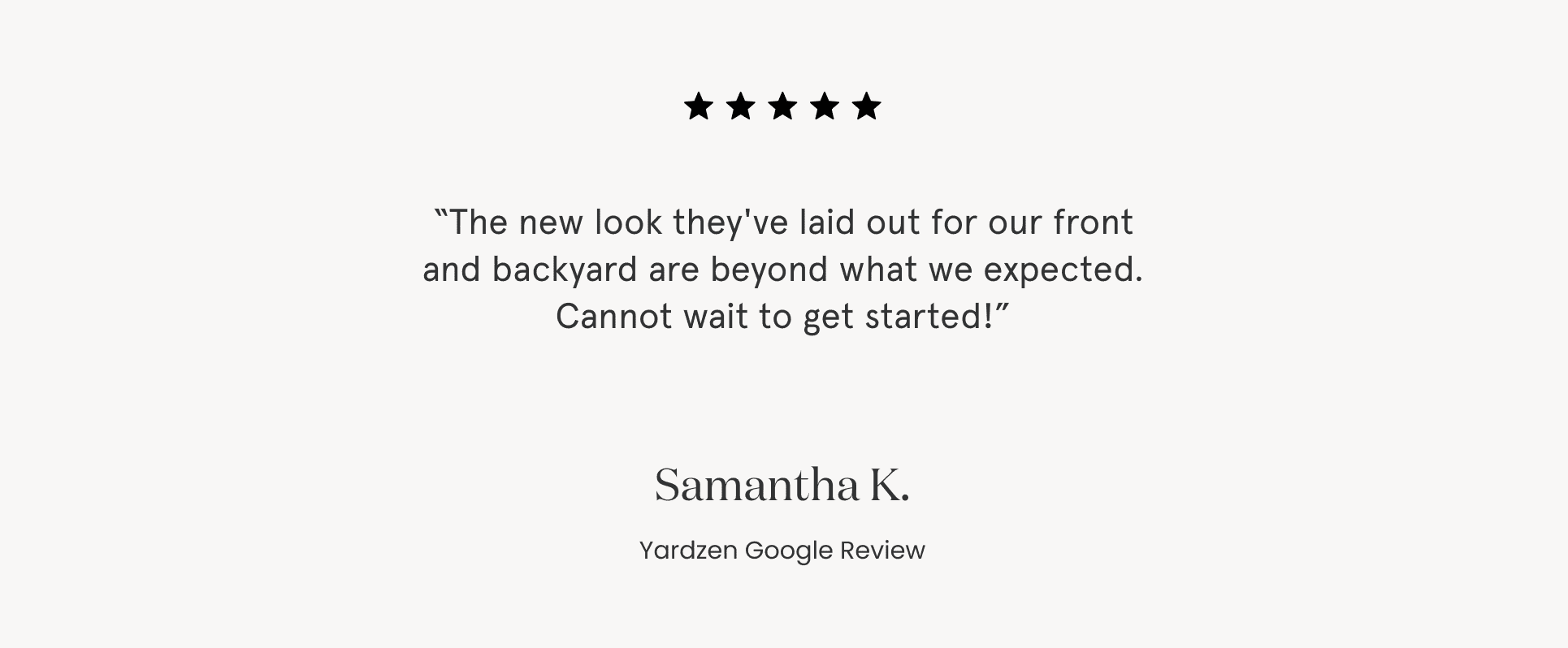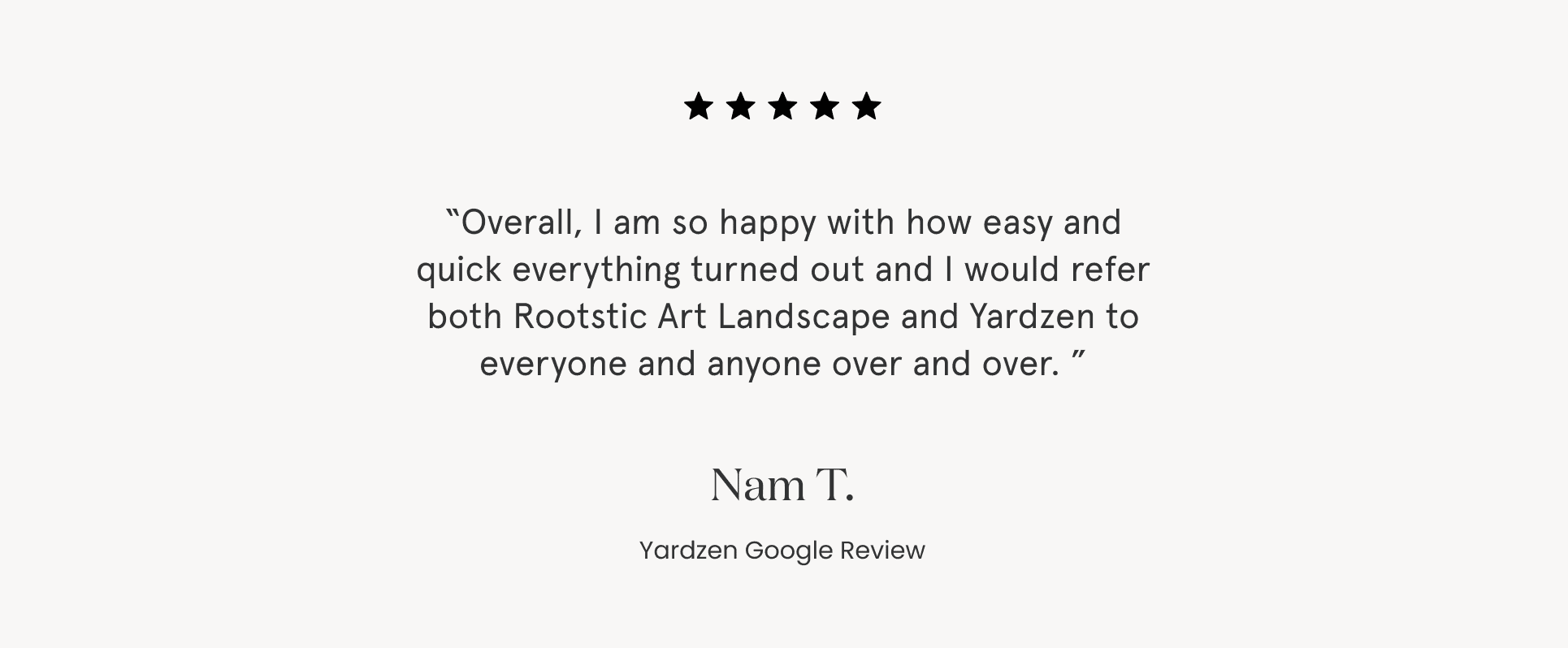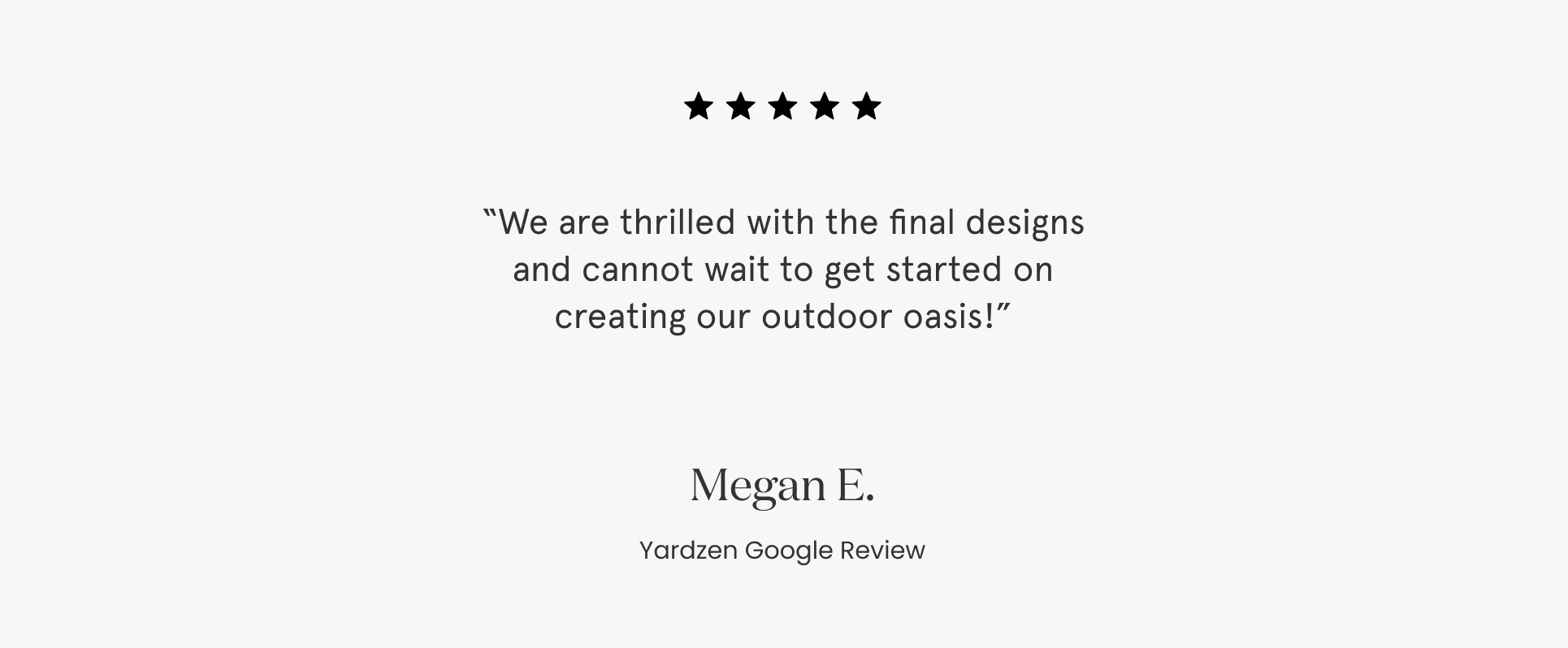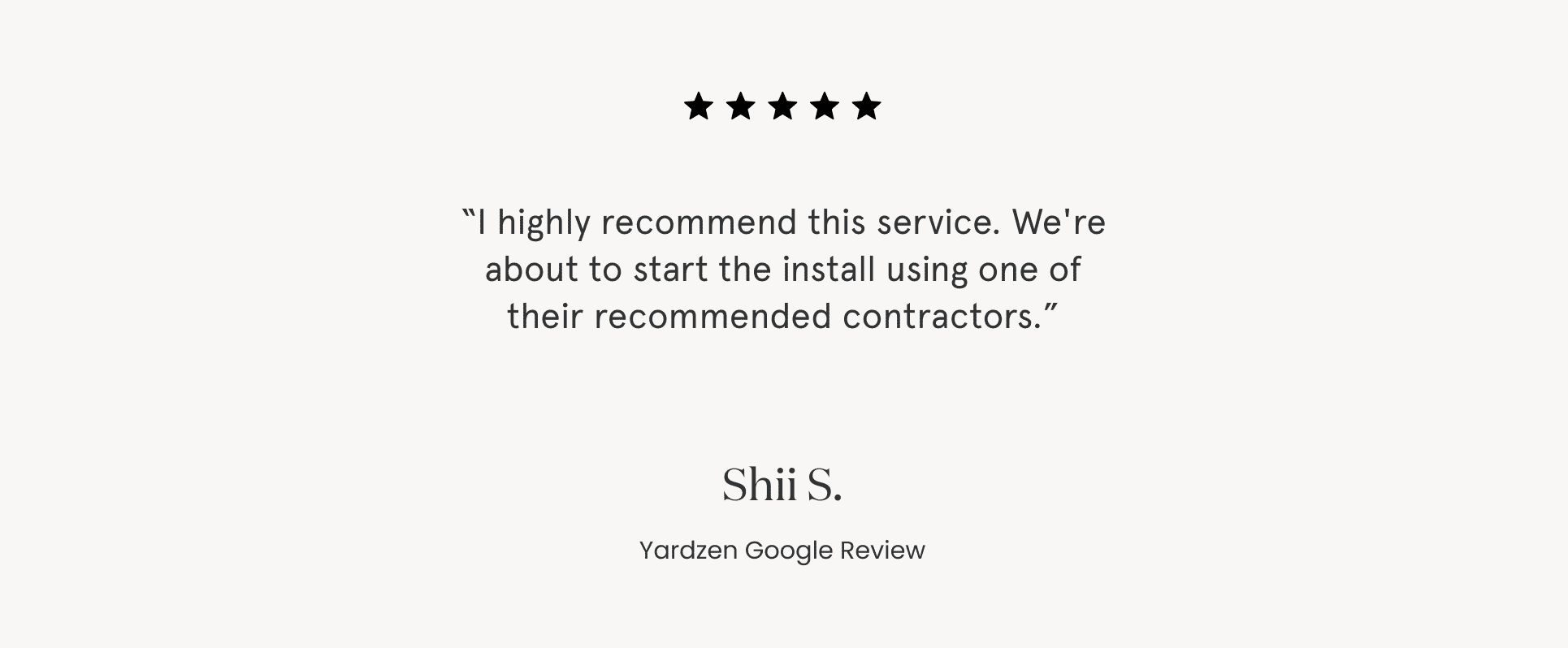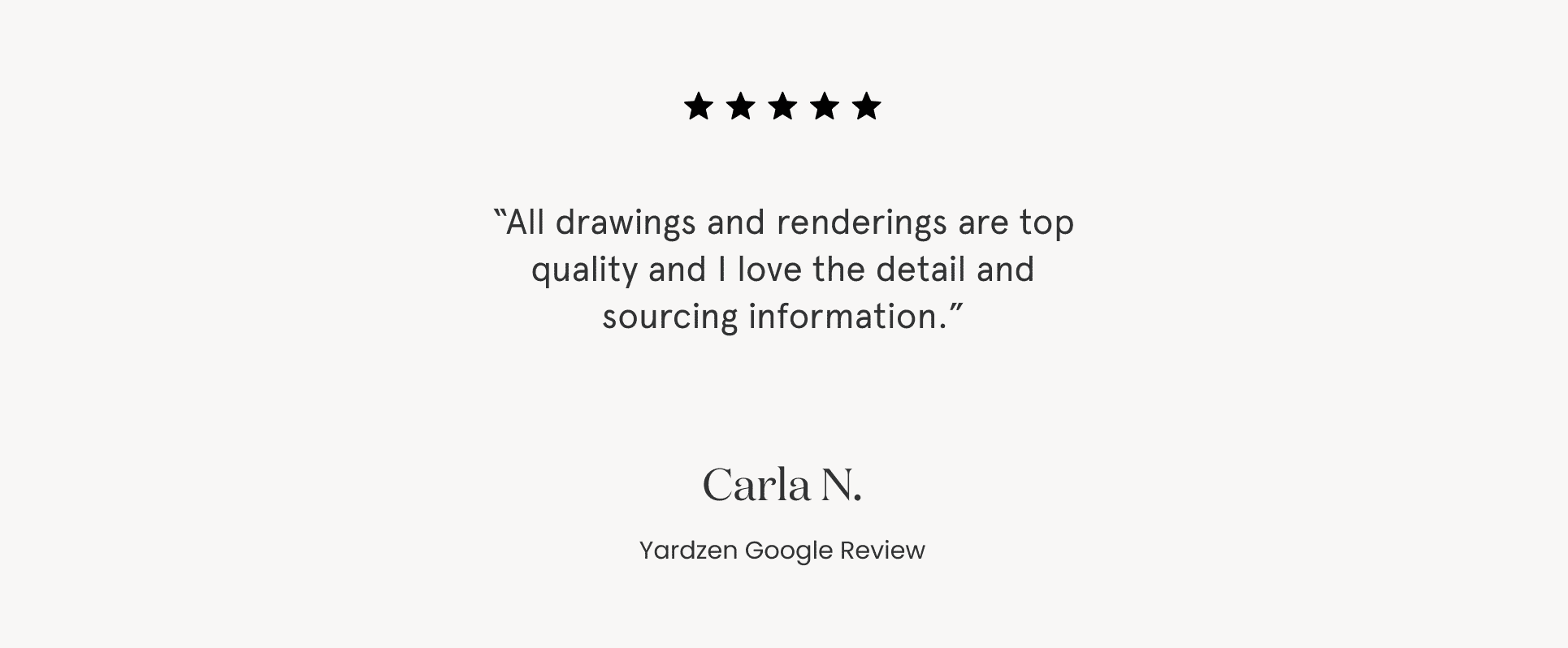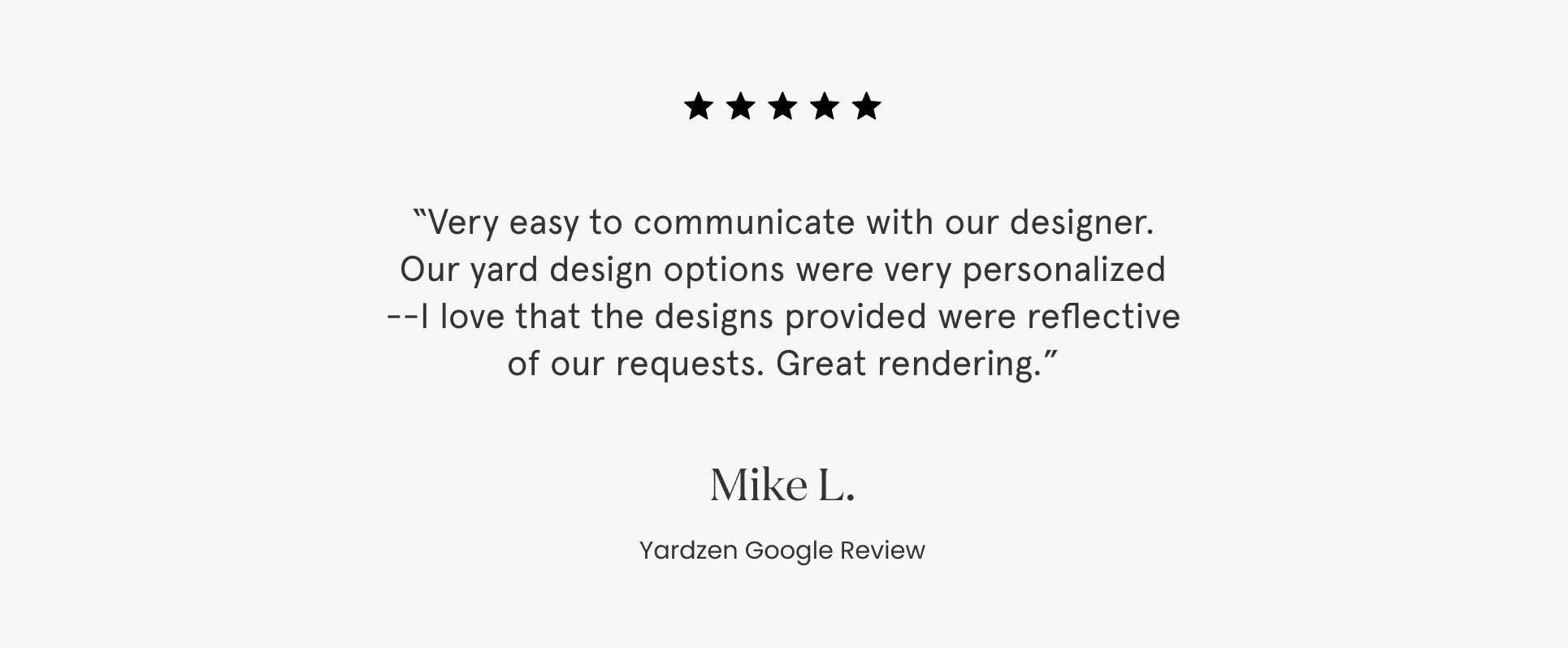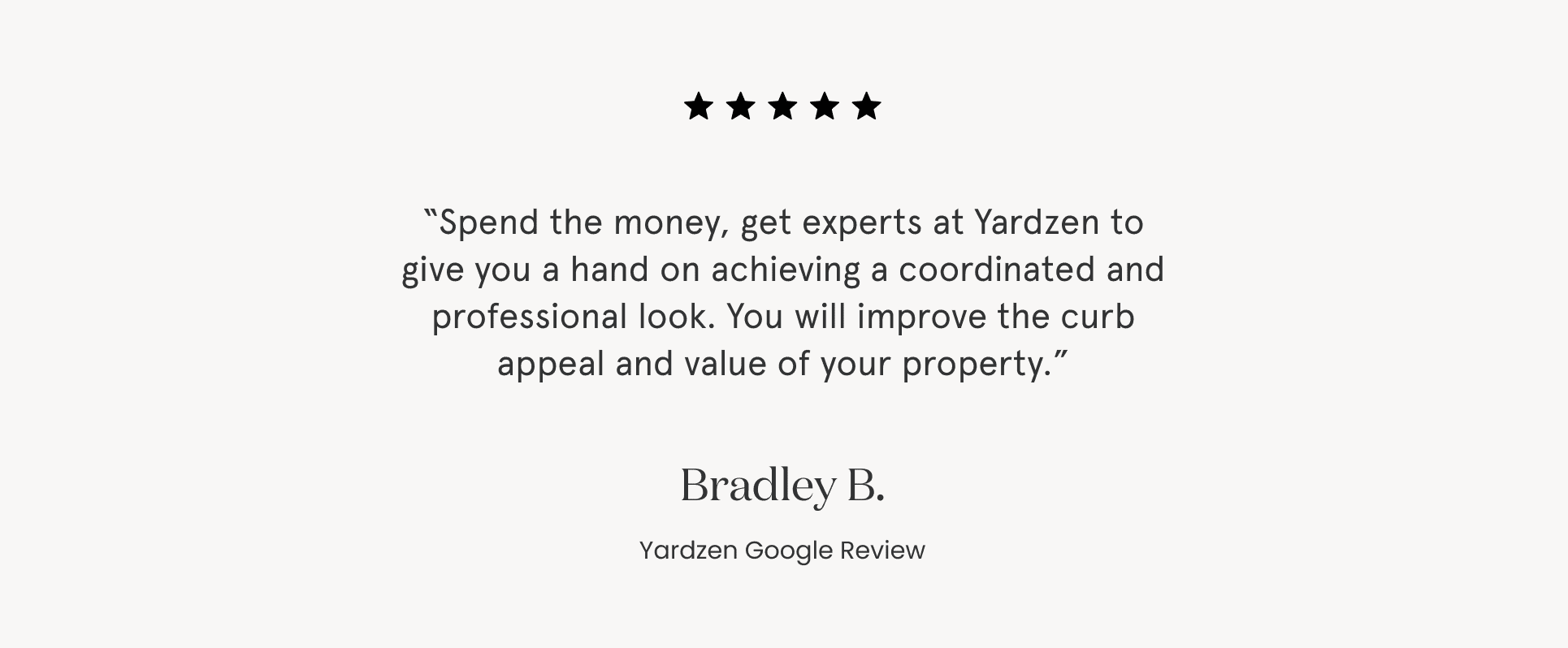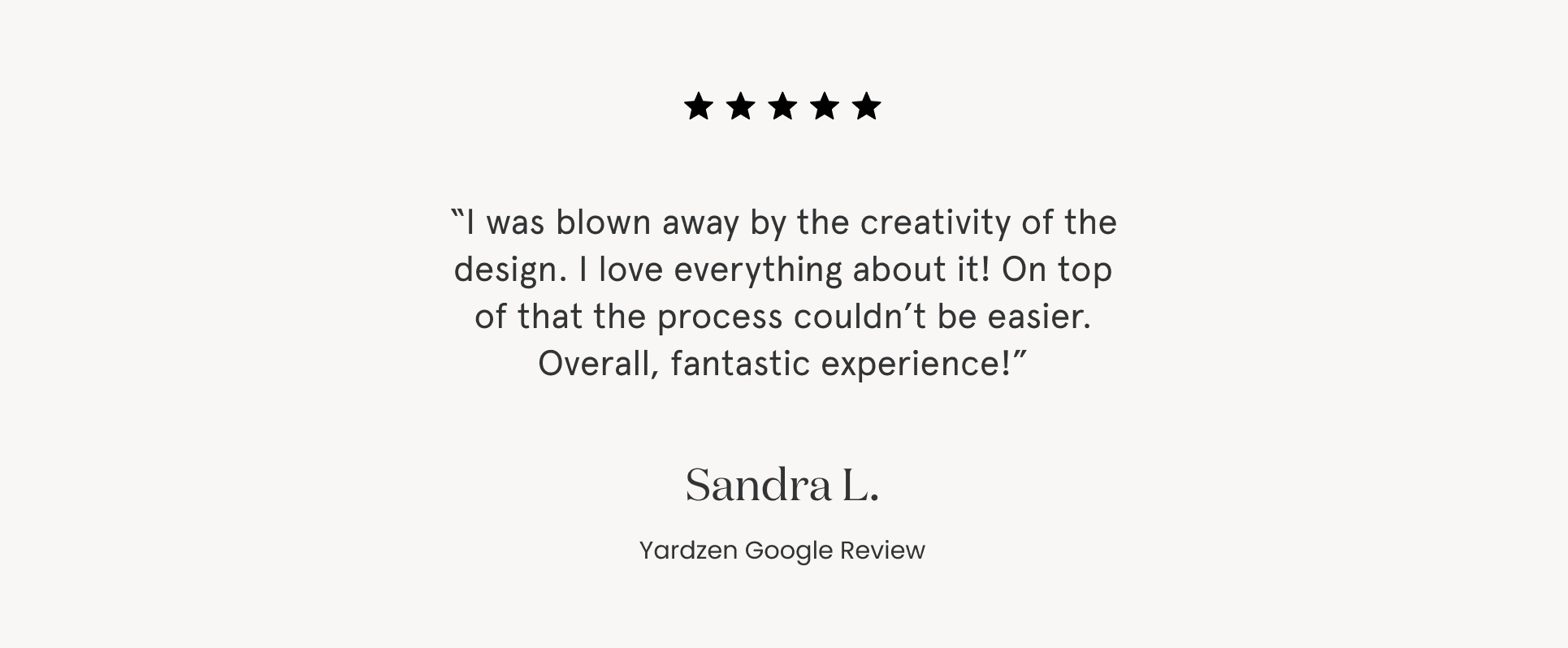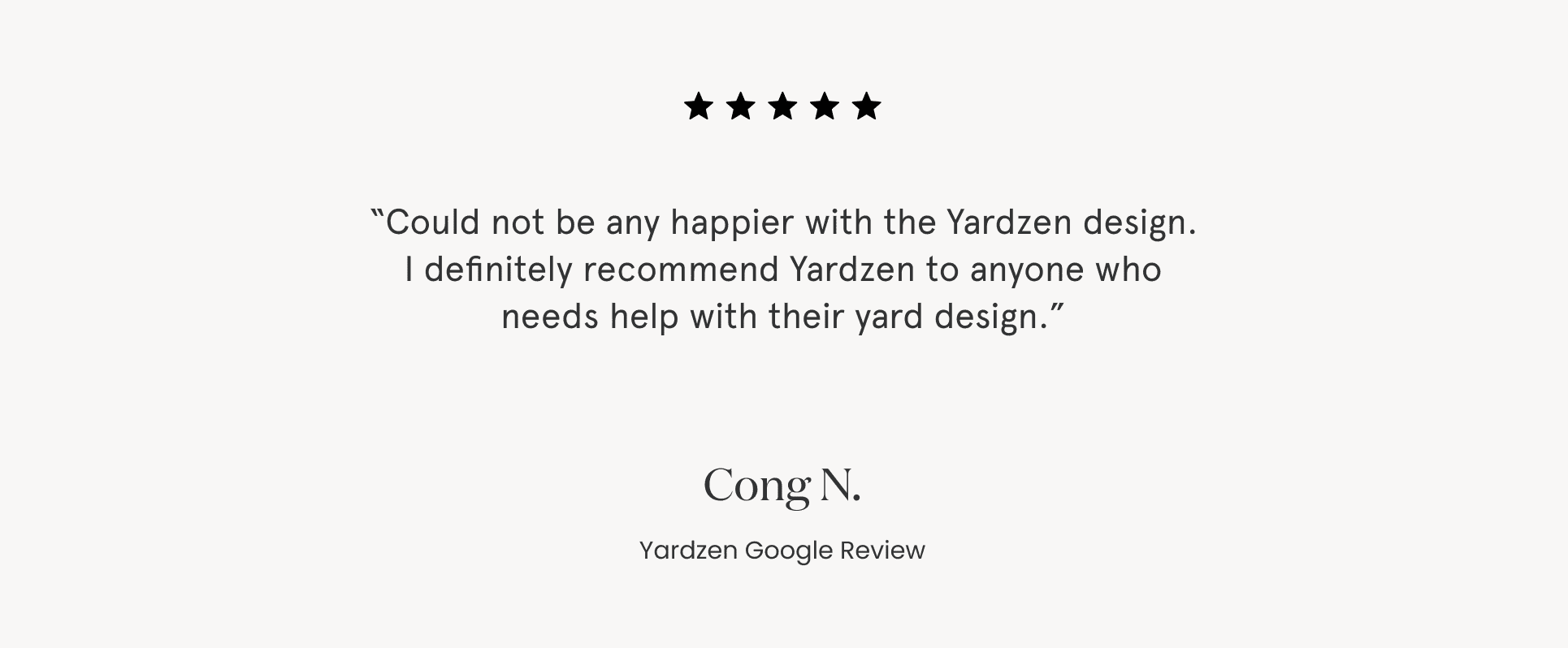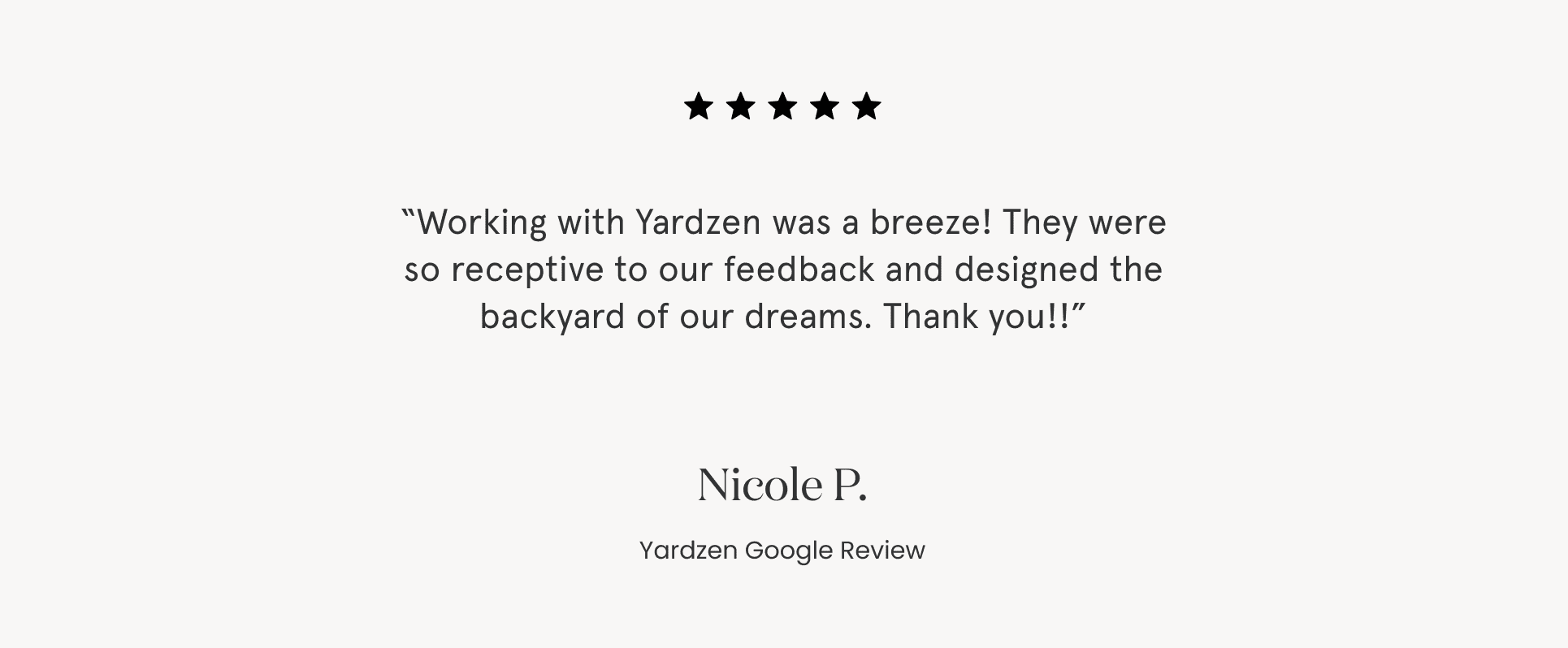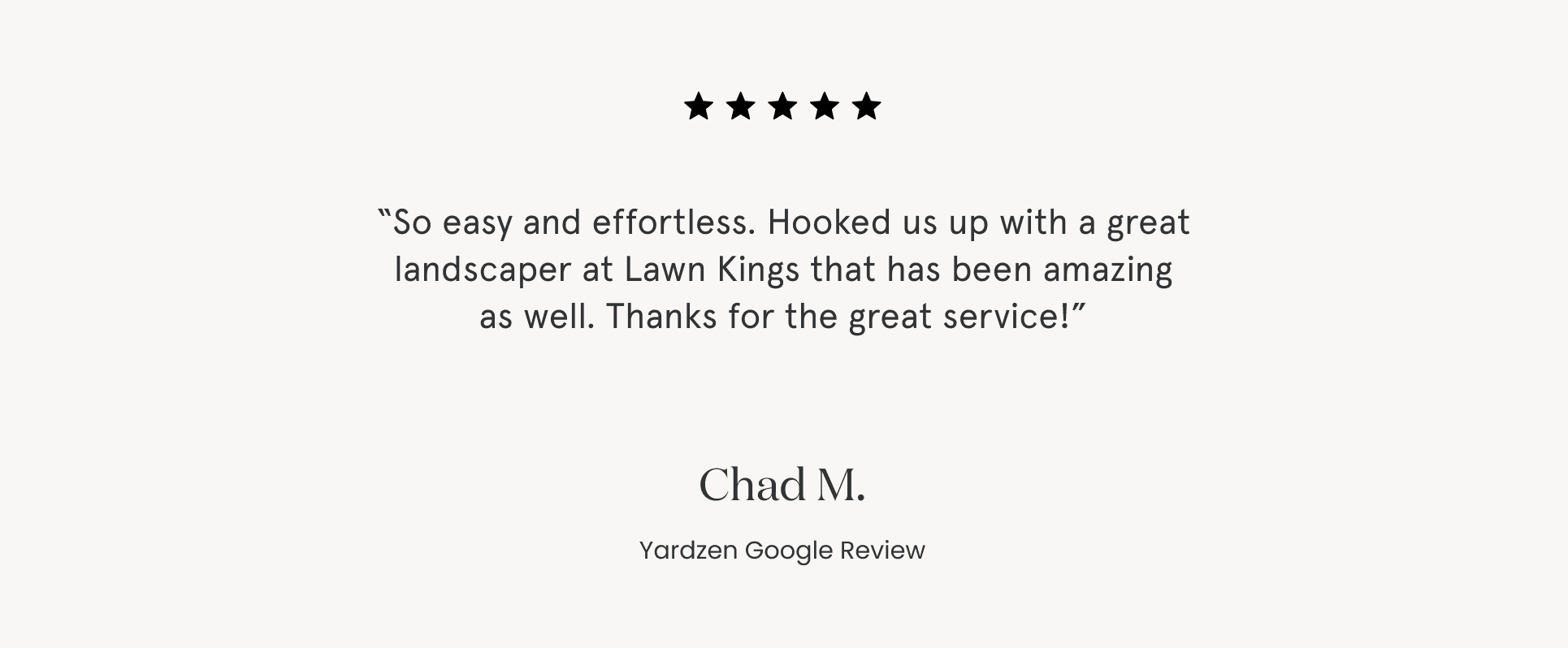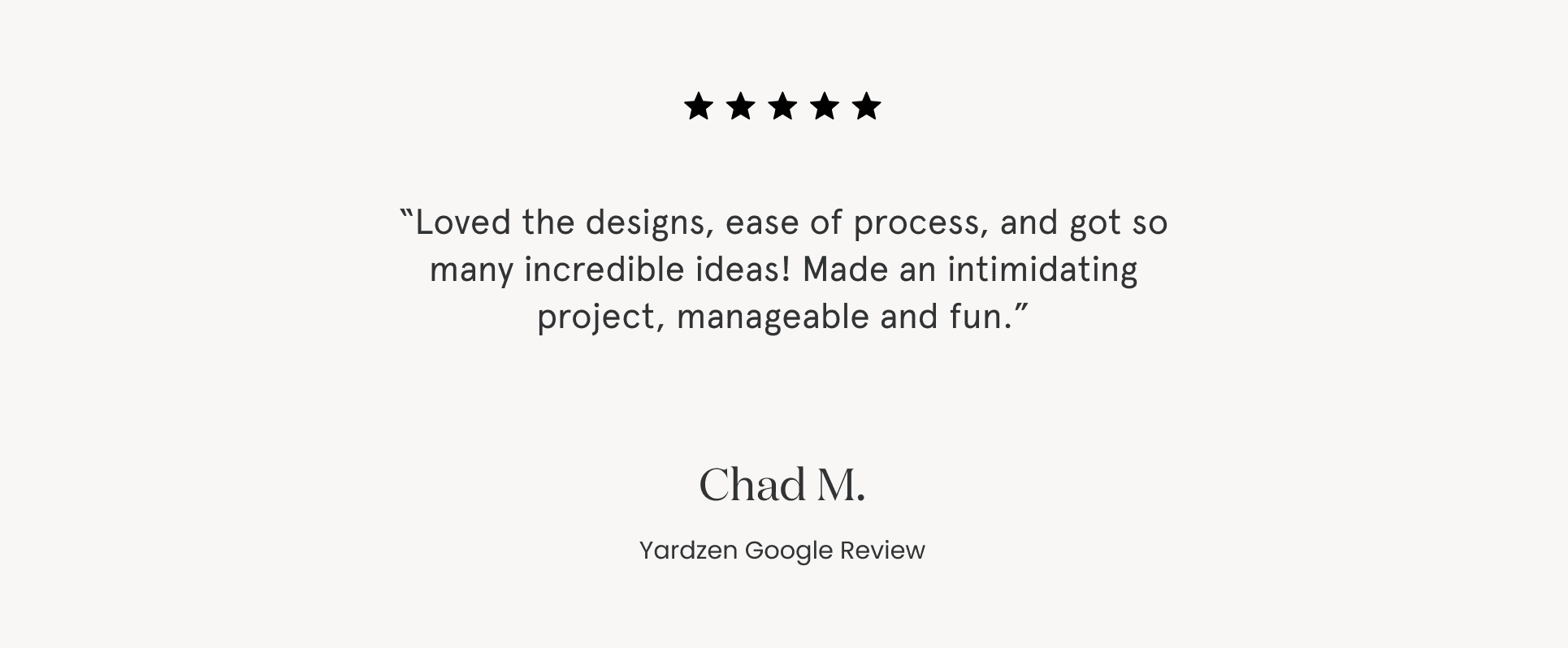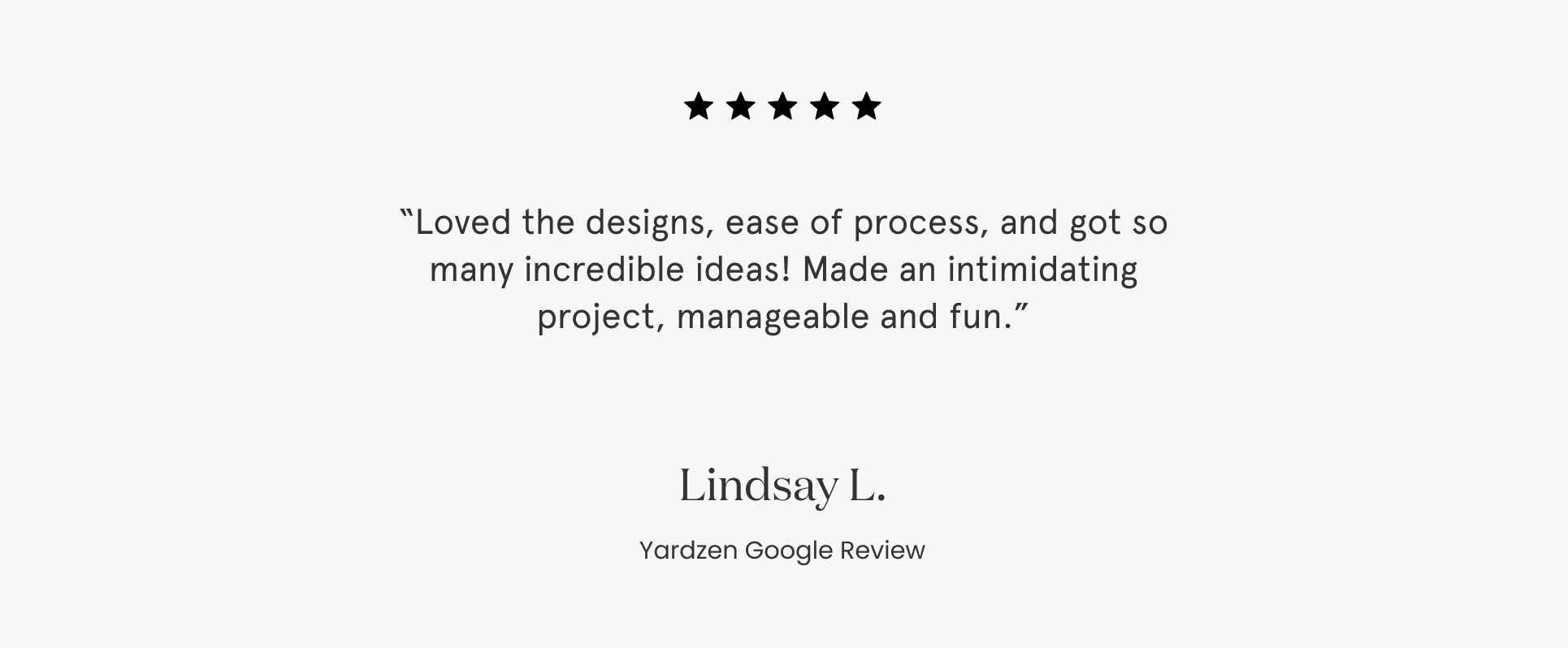 LAKEWOOD LANDSCAPING FAQS
What are popular design styles in Lakewood?
Lakewood runs the gamut stylistically but tends toward a naturalistic aesthetic that highlights both the mountain and plains plant communities that surround the city. Grass-heavy designs are prominently featured, complemented by sculptural trees and shrubs and painted with drifts of perennial color.
Out of concern for fire safety – and as a material nod to nature – rock mulches are frequently used to replace bark mulch in planting beds. Boulders, a common accent feature, similarly allude to the geology of the Rockies.
What are some favorite plant species in Lakewood?
Native grasses like big and little bluestem or Bouteloua 'Blonde Ambition' are heavy hitters, as is the non-native but high-performing Calamagrostis 'Karl Foerster', which makes for a tall, no-fuss accent.
Pops of floral color from columbines, Russian sage, Ericameria nauseosa, or Pawnee Buttes sand cherry frequently punctuate grassland designs.
Spruces and cedars are popular evergreens, but perhaps the most widely-used is the Picea pungens, especially the 'Fat Albert' cultivar.
Cottonwoods (especially the plains cottonwood) and the native Acer glabrum are other popular, attractive trees common to Lakewood landscapes.
What factors do I need to pay attention to with Lakewood landscapes?
Drought is an ongoing factor in Colorado, increasing water scarcity in an already dry climate. Landscapes in Lakewood must prioritize water conservation. Species with low water requirements – especially low water natives – are a great place to start when assembling a planting design.
Fire safety and erosion control are also chief concerns. Choosing fire smart plants, designing for defensible space, and, above all, maintaining landscapes for fire safety are all critical procedures in and around Lakewood.
When should I get started on my landscape project?
Now! Any time of year is great to begin work on a landscape project.
Utilizing the winter to work through the design phase sets you up to get on contractors' books early in the build season, so you can have your design installed and ready to enjoy in time for summer.
Do you design for wildfires?
We are happy to work with clients to develop designs that meet their level of comfort around fire safety. Choosing fire-resistant plant species and following best practices for fire-safe landscape design are options that our designers are happy to employ at a client's request.
While design can help reduce your risk of fire damage, it's important to note, that there are no fire-proof plants, and maintenance is the most important determinant of a landscape's fire safety.
"Highly suggest Yardzen. The online process made everything super easy and efficient. Thank you to the entire Yardzen team."
Shannon M., Yardzen client
Yardzen creates local landscape designs in:
Berkley, Northglenn, Commerce City, Arvada, Wheat Ridge, Lakeside, Mountain View, Edgewater, Aurora, Dakota Ridge, Glendale, Holly Hills, Denver, Bow Mar, Littleton, Sheridan, Englewood, Cherry Hills Village, and Greenwood Village.
Explore other Colorado landscape designs by Yardzen