Reimagine your outdoor space and increase your home's value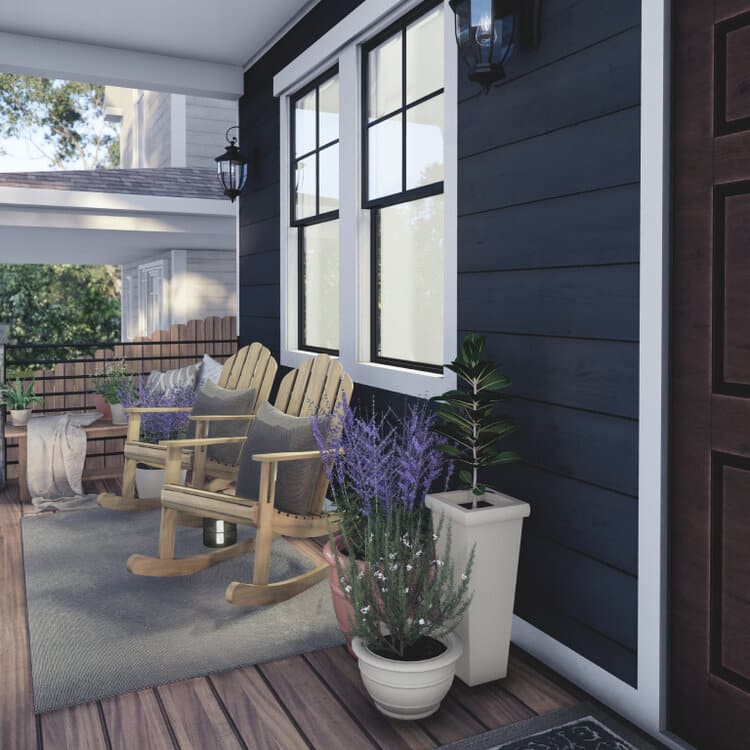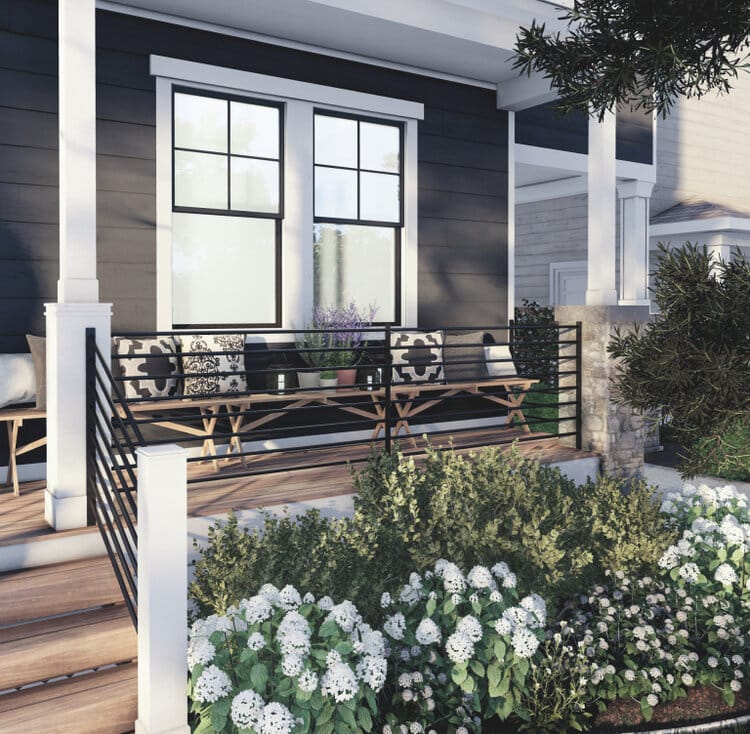 What can be included in a Yardzen Exterior Design package?
Fully custom landscaping and hardscaping design for your yard with hand-selected plants, trees, and materials
Custom exterior paint and trim color selection
Siding, stucco, shingles, or resurfacing of your exterior walls
New shutter selection
New windows and exterior door selection
New roof selection
New garage door selection
Exterior lighting design
New mailbox and house numbers selection
Reimagined approach to your home
Boost your home's curb appeal
Choose from a curated palette of materials and elements from exterior paint, a new garage door, entry door, house numbers, mailbox, planters, plants, and hardscaping materials.
Exterior Design Packages
*All packages include one design revision and a fully custom design by our talented team
Outdoor Transformation
Design
Custom home exterior design and landscape design for your entire property.
View Details
Premium
Design
Everything included in Outdoor Transformation, plus a more hands-on experience with our design team and extra design revisions.
View Details
Before & After
An outdated yard receives a modern makeover with a focus on curb appeal
We partner with the best in exteriors
Your Yardzen Exterior Design includes products from brands we love.
Frequently Asked Questions
Who are Yardzen Exterior Design packages for?
Our Exterior Design packages are for homeowners looking to reimagine the architectural stying and detail of the exterior of their home. Anyone wanting to refresh their home's exterior should start with our Exterior Design packages.
Can I purchase just an Exterior Design, without a landscape design?
No, and here's why: we believe firmly that you can't separate a home's exterior from its yard, and vice versa. Over the last two years, we've noticed how closely paired our client's vision of their outdoor space is with the facade of their home. Exterior paint, siding, windows, and doors are the backdrop for a yard's plants, hardscape, and functional spaces. That's why we feel a package with just exterior design would be an incomplete plan.
Is Exterior Design the same as House Front Elevation Design?
Our Exterior Design packages provide all of the same detail as a House Front Elevation Design (an architectural term describing a front-facing view of your home), but also include a fully custom landscape and hardscape design for your yard.
What is included in a Yardzen Exterior Design package?
Yardzen Exterior Designs can include new exterior paint color, siding, awnings, shutters, exterior lighting, house numbers, mail boxes, siding, stucco, shingles, exterior stone, resurfacing of exterior walls, new exterior doors, windows, garage doors, roofing, rooflines, front porches and exterior lighting.
From design to install: a reimagined exterior
A new yard and exterior that checks all of the boxes, designed fully online.