Landscape design & build for Arlington
Yardzen designs everywhere in the U.S. and the Arlington area is one of our favorites. Great parks and abundant green spaces, historic housing, charming and walkable neighborhoods, and fabulous views of the Potomac River and National Mall give this Northern Virginia County character and convenience.
EXPLORE DESIGN PACKAGES
Style
Suffice to say: Arlington has much to boast about. With a humid climate that plants adore, you'll find green everywhere in Arlington. In a nod to the city's historical roots, landscape designs in Arlington favor the traditional over the modern. Hedges, well-organized flower beds, large lawns, and other features of the English colonial style are staples of residential landscape designs in Arlington.
Outdoor Living
Spring and Fall are equally delightful times to spend outside, and landscapes do well to offer plenty of space for outdoor dining, entertaining, and relaxing to capitalize on this climate. Just beware of the summer heat and humidity – plant selection should favor sturdy species that will tolerate hot August days, and outdoor spaces should utilize trees and shade structures to keep the good times rolling outside throughout the summer.
Design & Build
Whatever your landscape vision may be, Yardzen is ready to make it a reality, working with you to craft a landscape design that achieves the look, feel, and function you are dreaming of, then connecting you with a vetted contractor from Yardzen's Pro Network to get your design built.
TRUSTED BY THE EXPERTS


ARLINGTON, VIRGINIA DESIGN GALLERY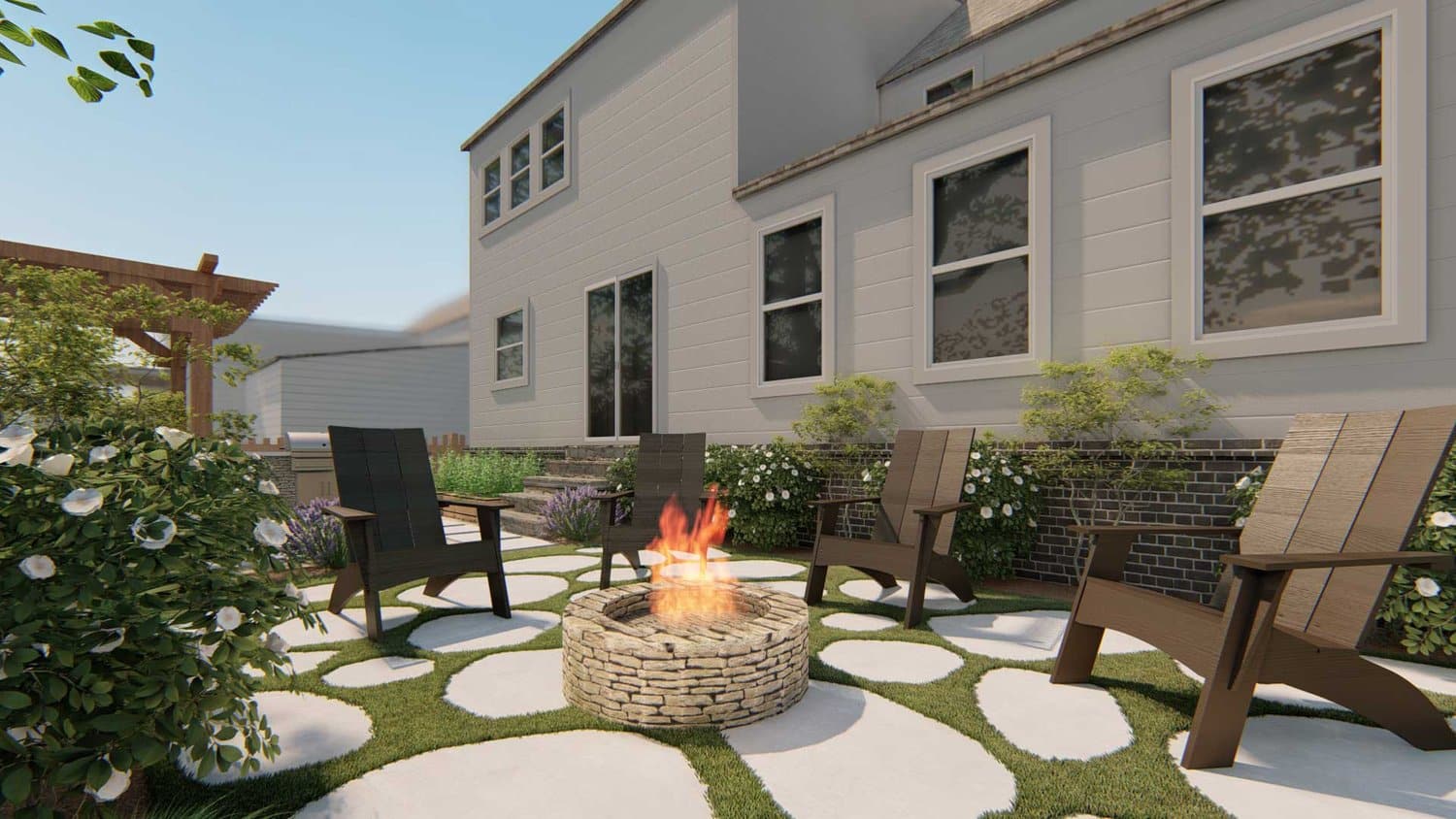 POPULAR AMENITIES IN ARLINGTON YARDS
Simple and thorough online process
Take a style quiz, share videos and photos of your existing outdoor space, and learn about the costs in our Yard Builder™ tool. Our design team will help you at every step of the process.
GET STARTED >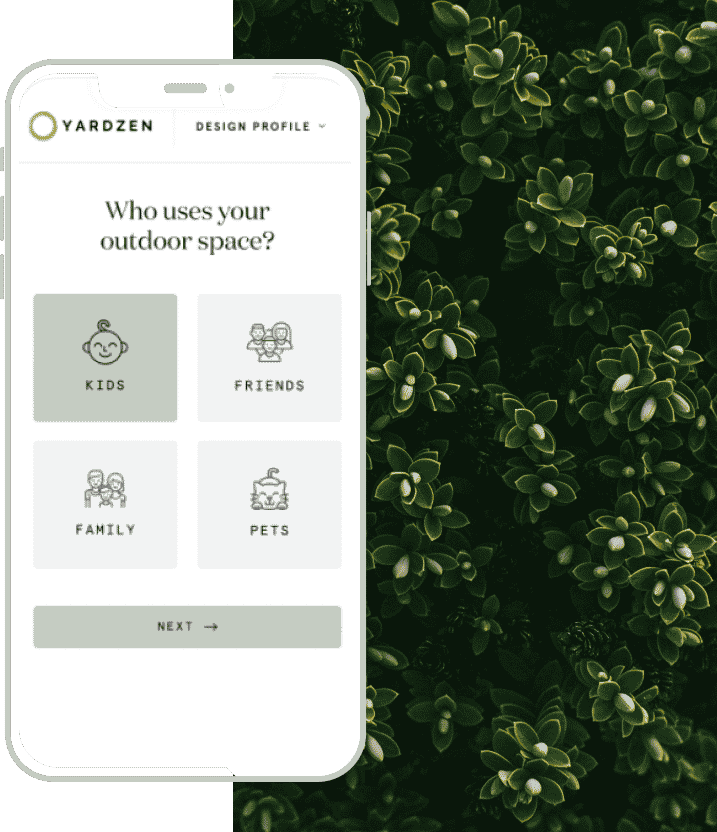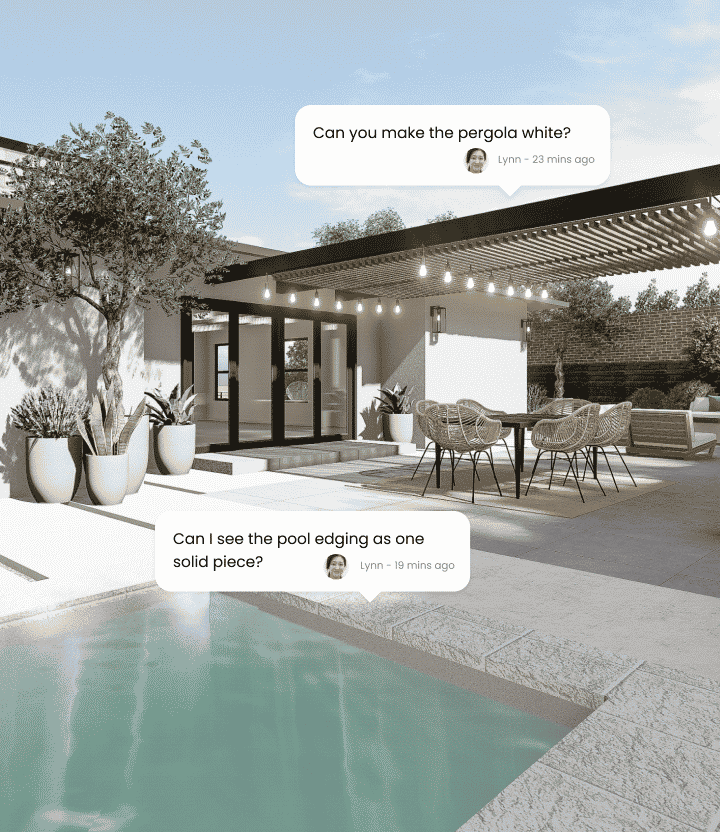 The easiest path to a final design you'll love
Review your first design in our online Feedback Studio. You'll be able to share feedback before we start incorporating your changes. A live design review call is also available to help get your project ready for installation.
GET STARTED >
Built by someone you (and Yardzen) trusts
We'll translate your 3D design concepts into a detailed CAD plan that's ready to install. Next, we'll connect you to a vetted, Arlington area landscape contractor who can bring your dream yard to life.
GET STARTED >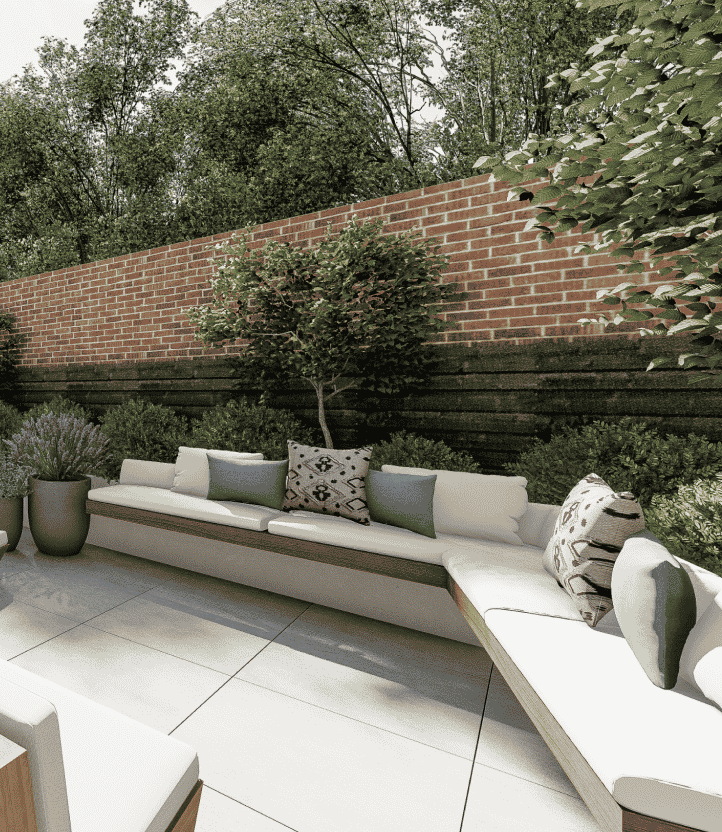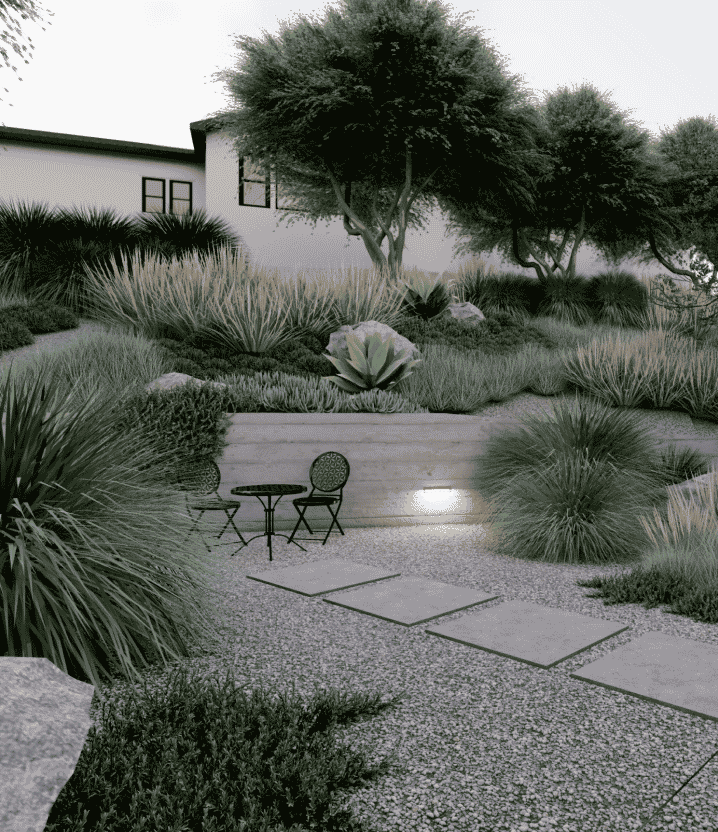 Custom designs for your unique outdoor space
We've built a database of plants, trees, and groundcovers that match to Arlington's planting zones, sun/shade/water requirements, aesthetic, and essential features like native plants. Using satellite and aerial imagery, coupled with your photo, video, and factoring in your details, we can create the outdoor space of your dreams.
GET STARTED >
WHICH YARDZEN PACKAGE IS RIGHT FOR YOU?
Take our YardBuilder quiz to find out.
GET STARTED

1. Tell us about your unique outdoor space

2. Answer a few questions about your dream yard

3. Get a personalized design package recommendation
WHAT YARDZEN CLIENTS ARE SAYING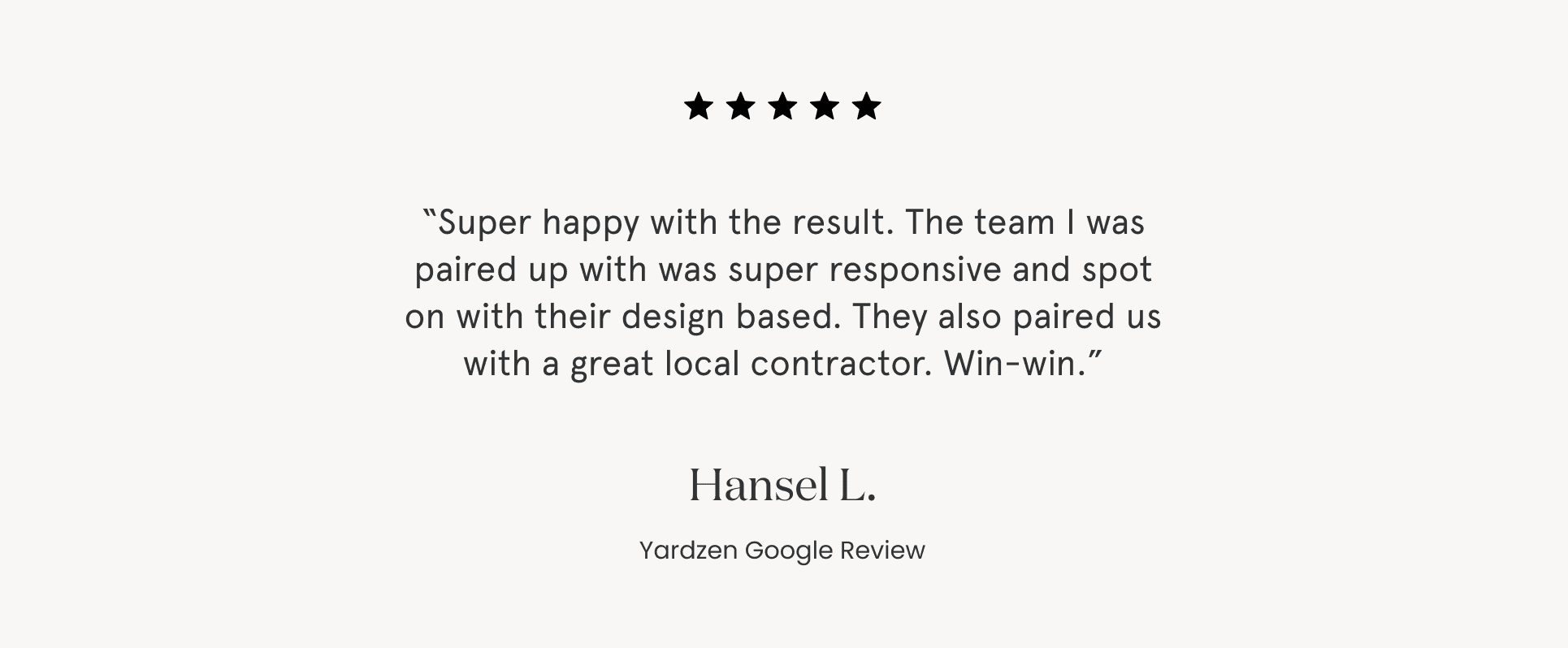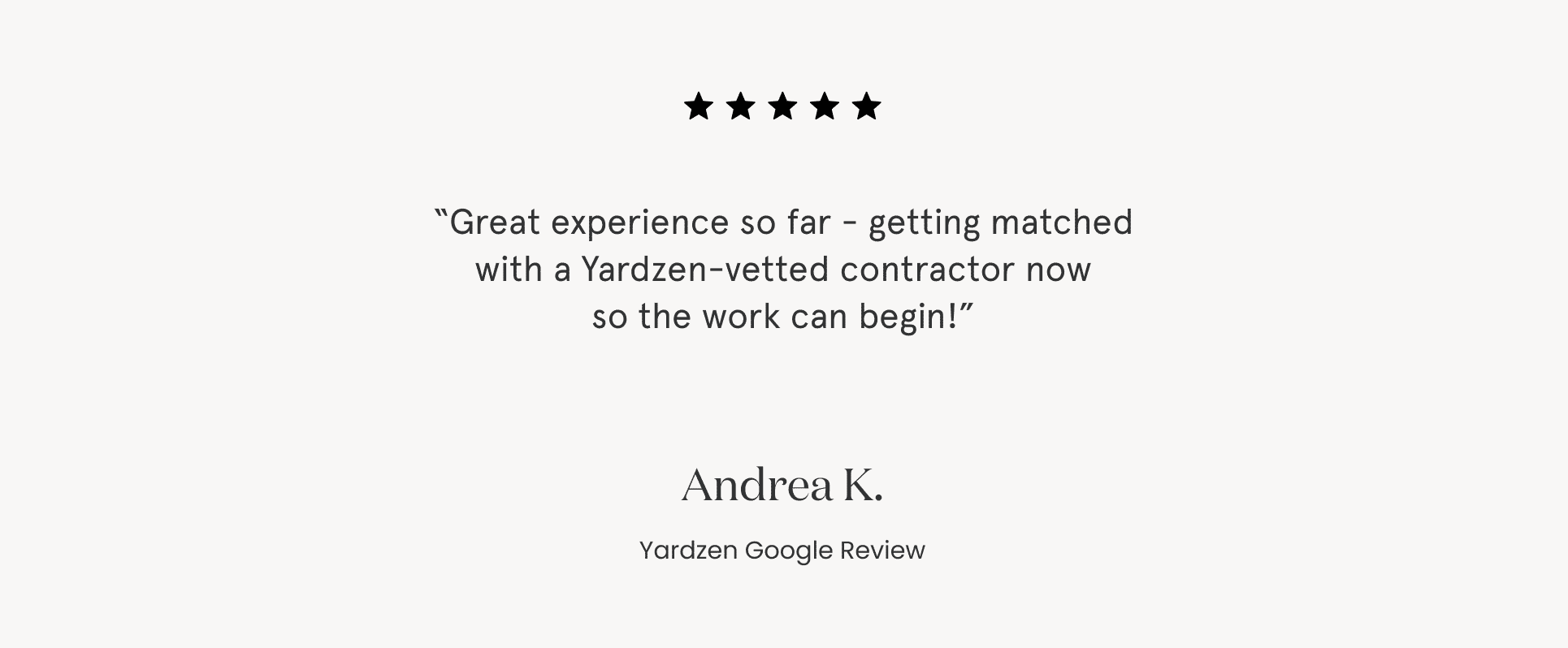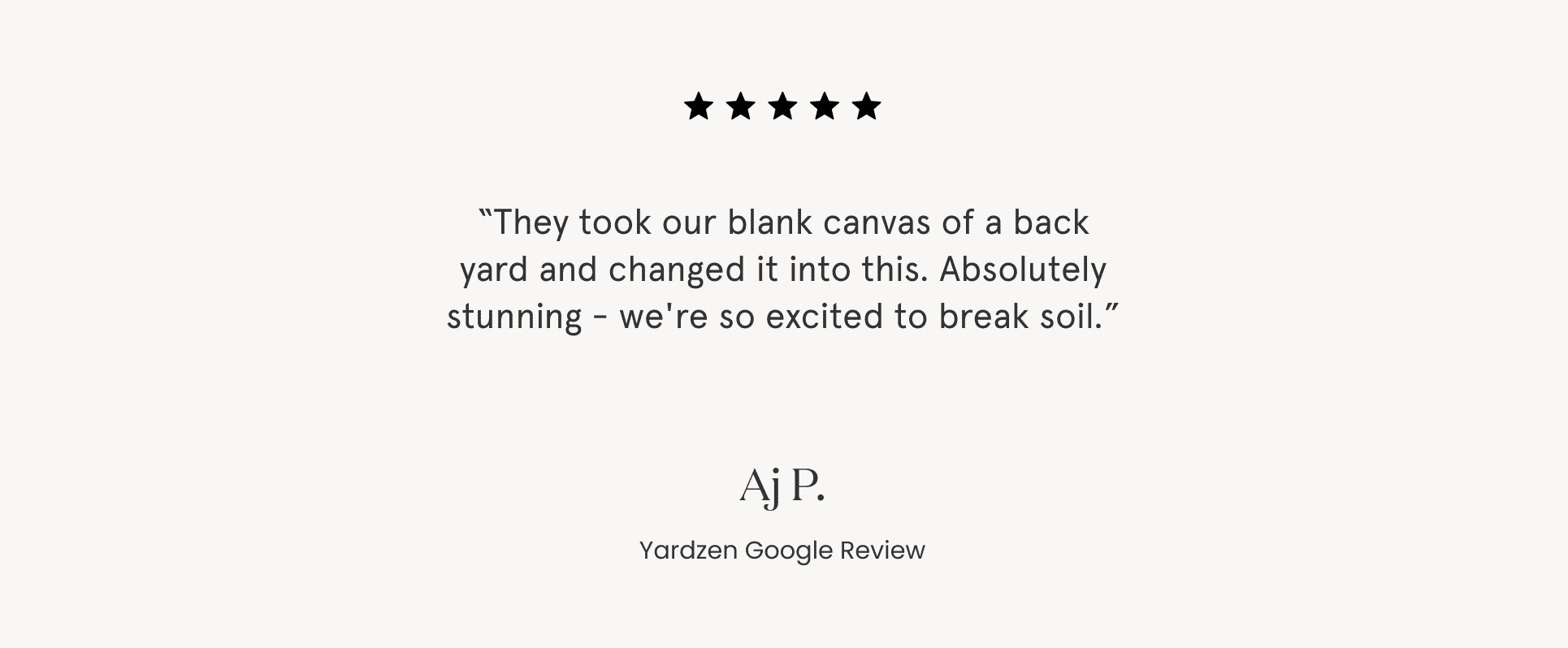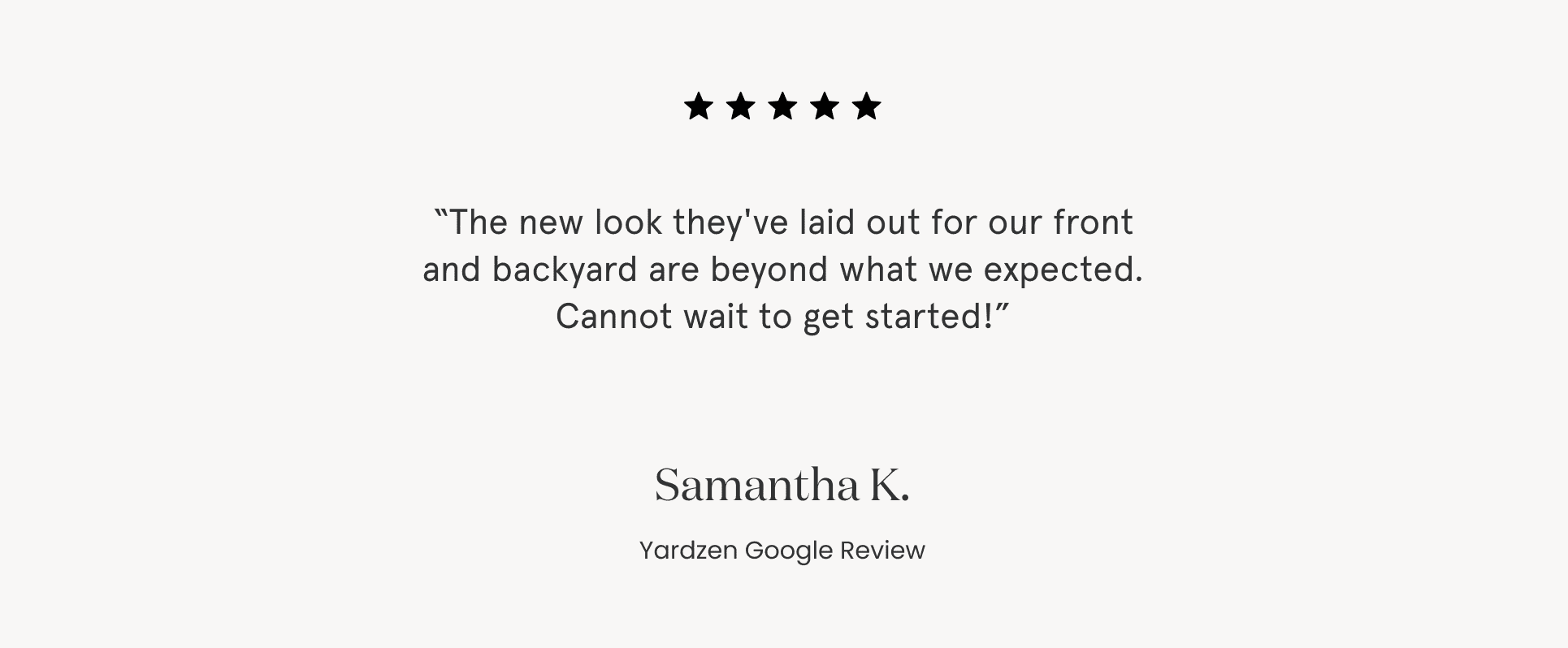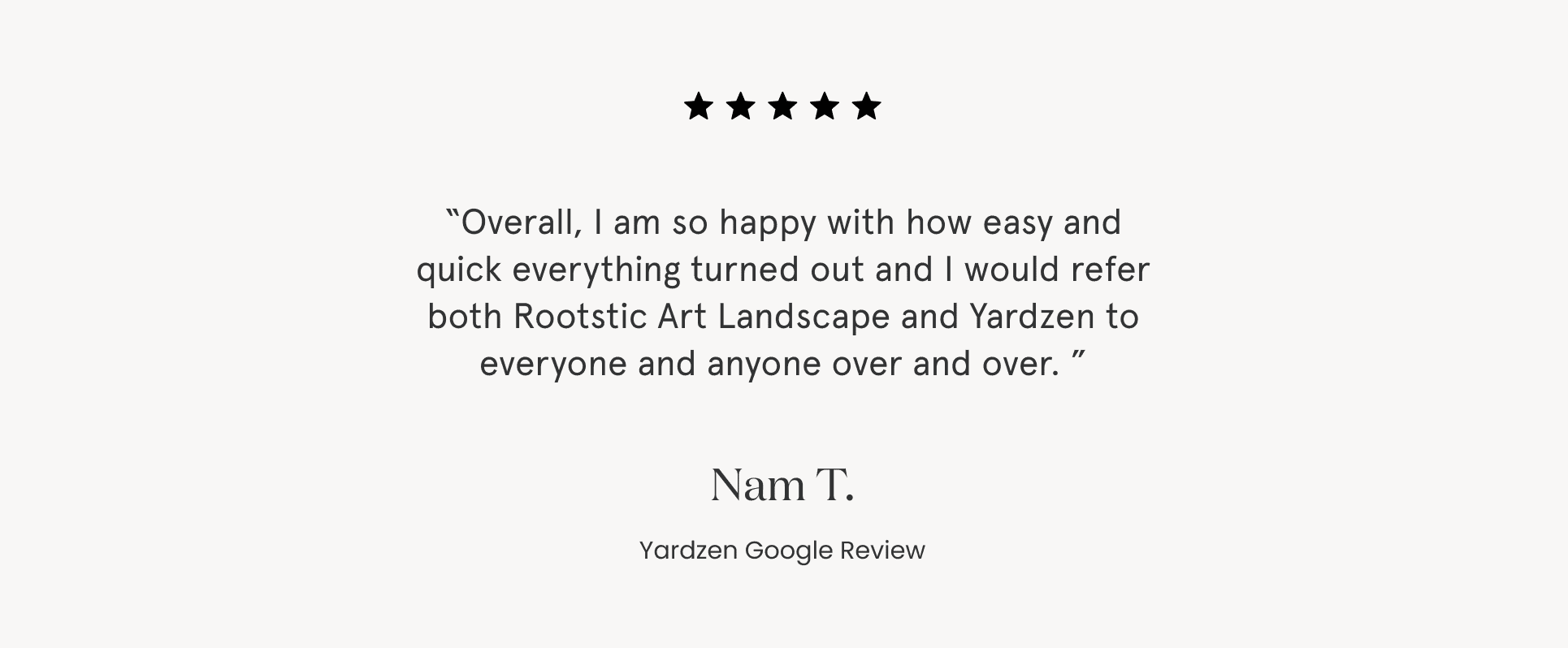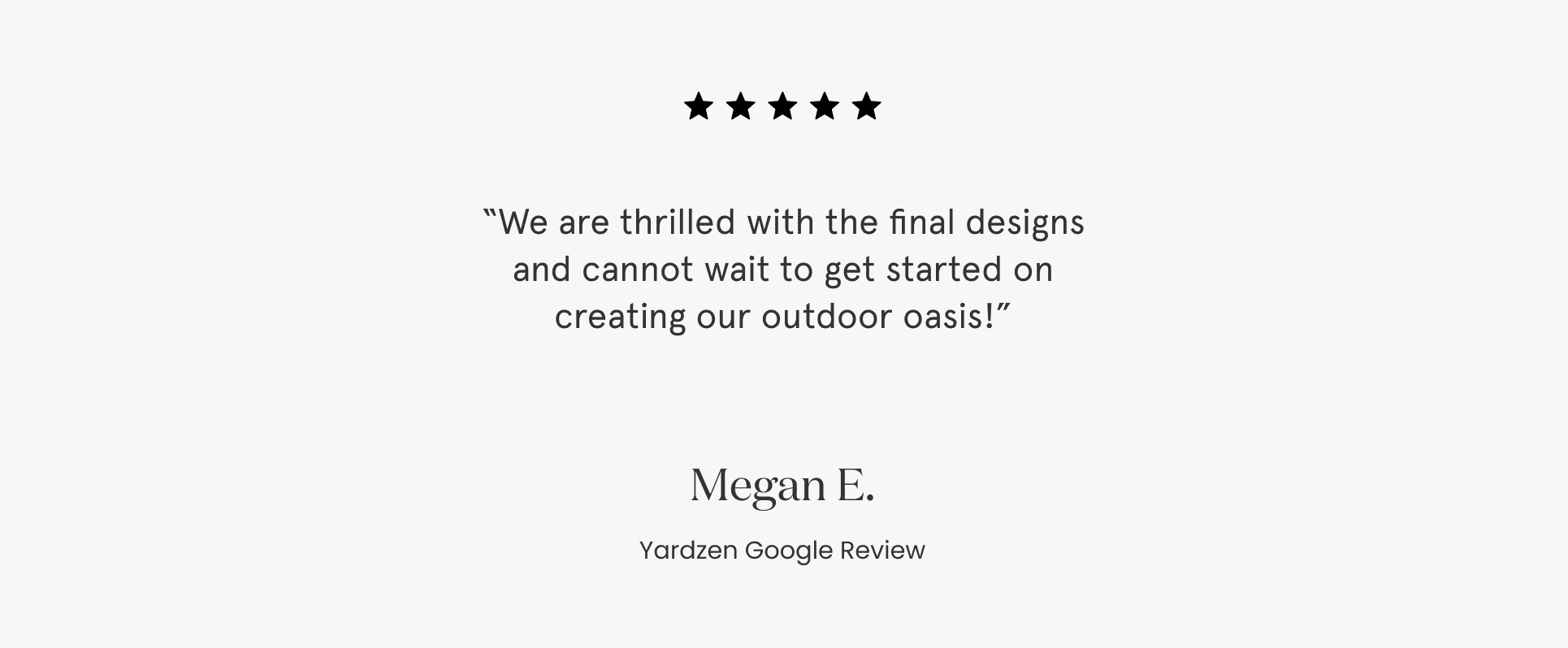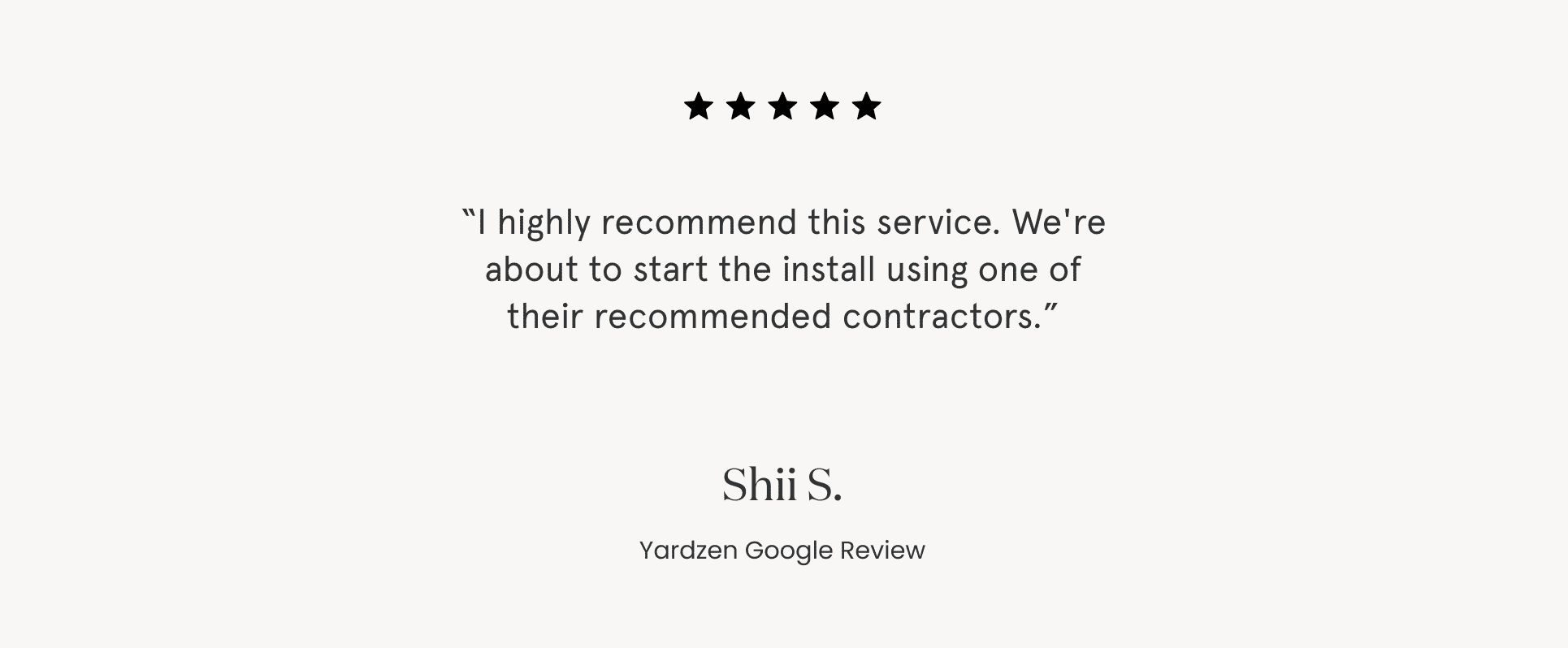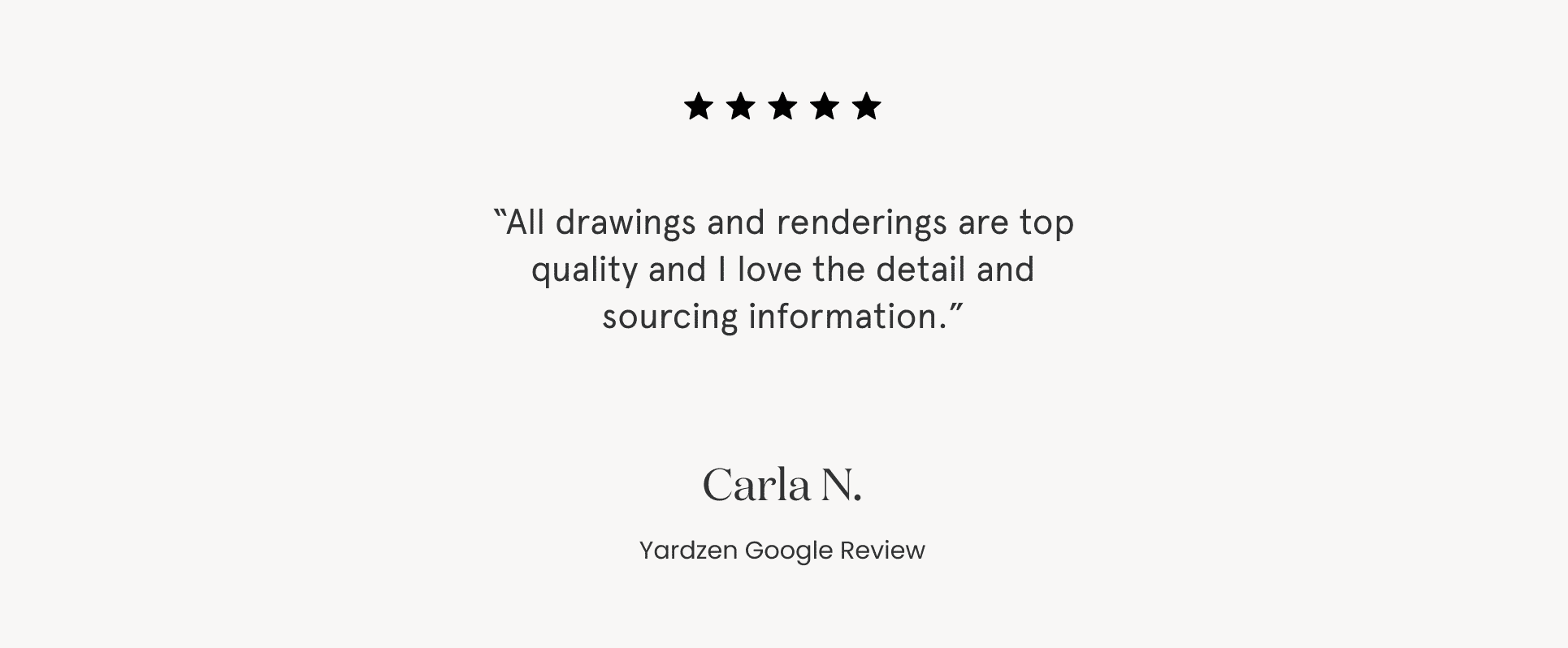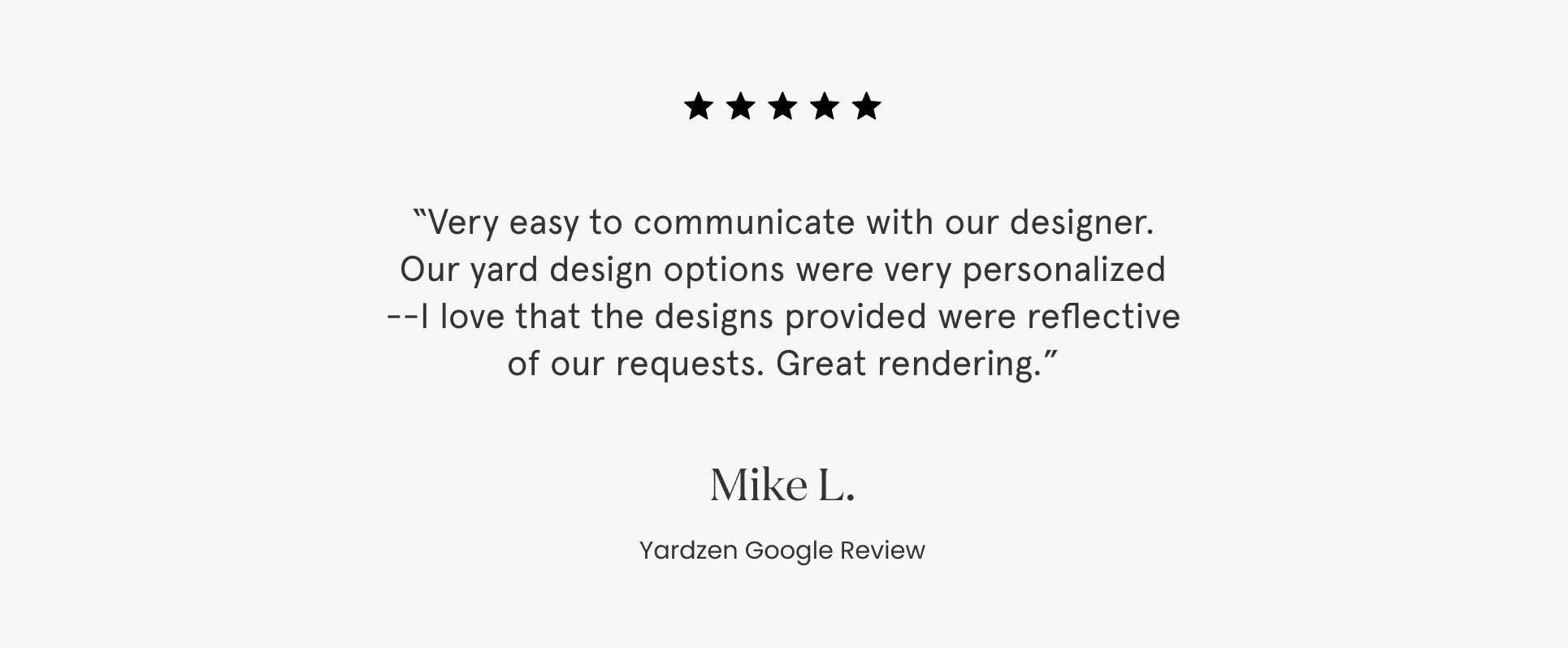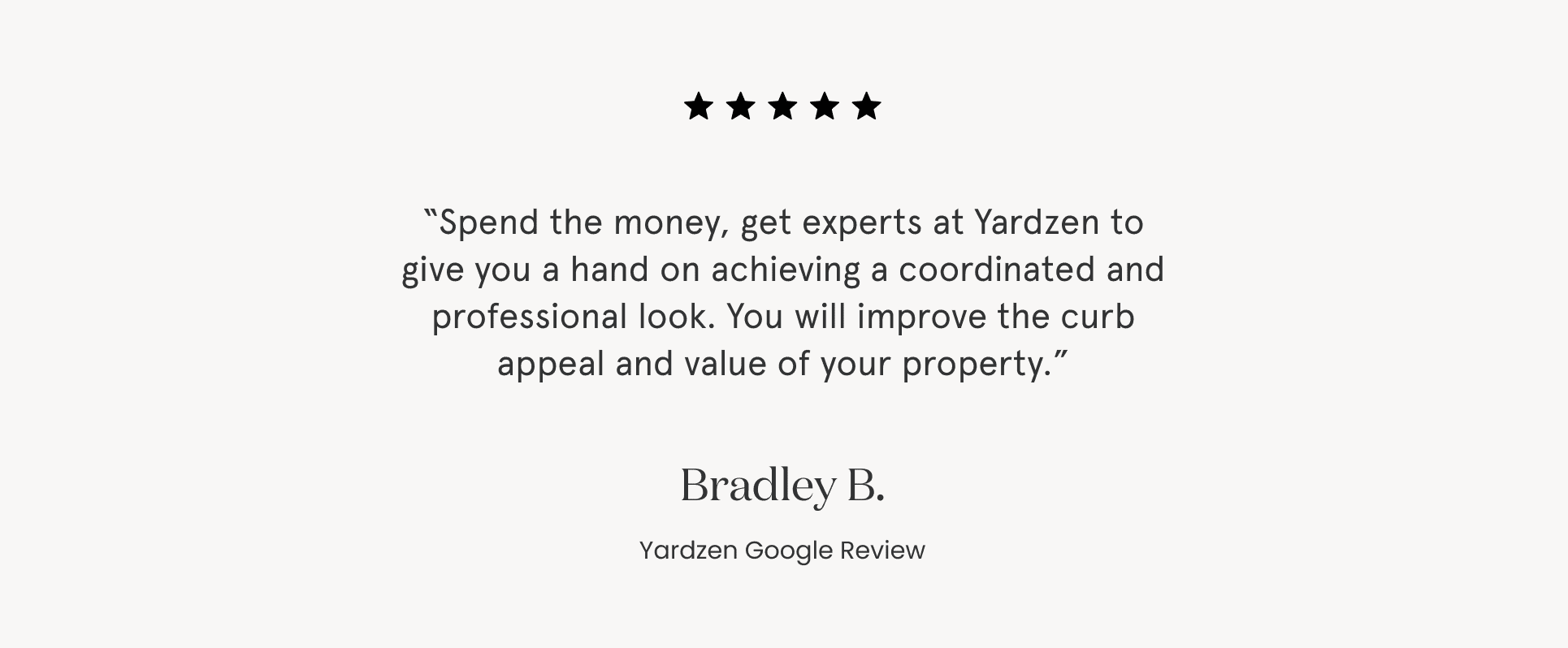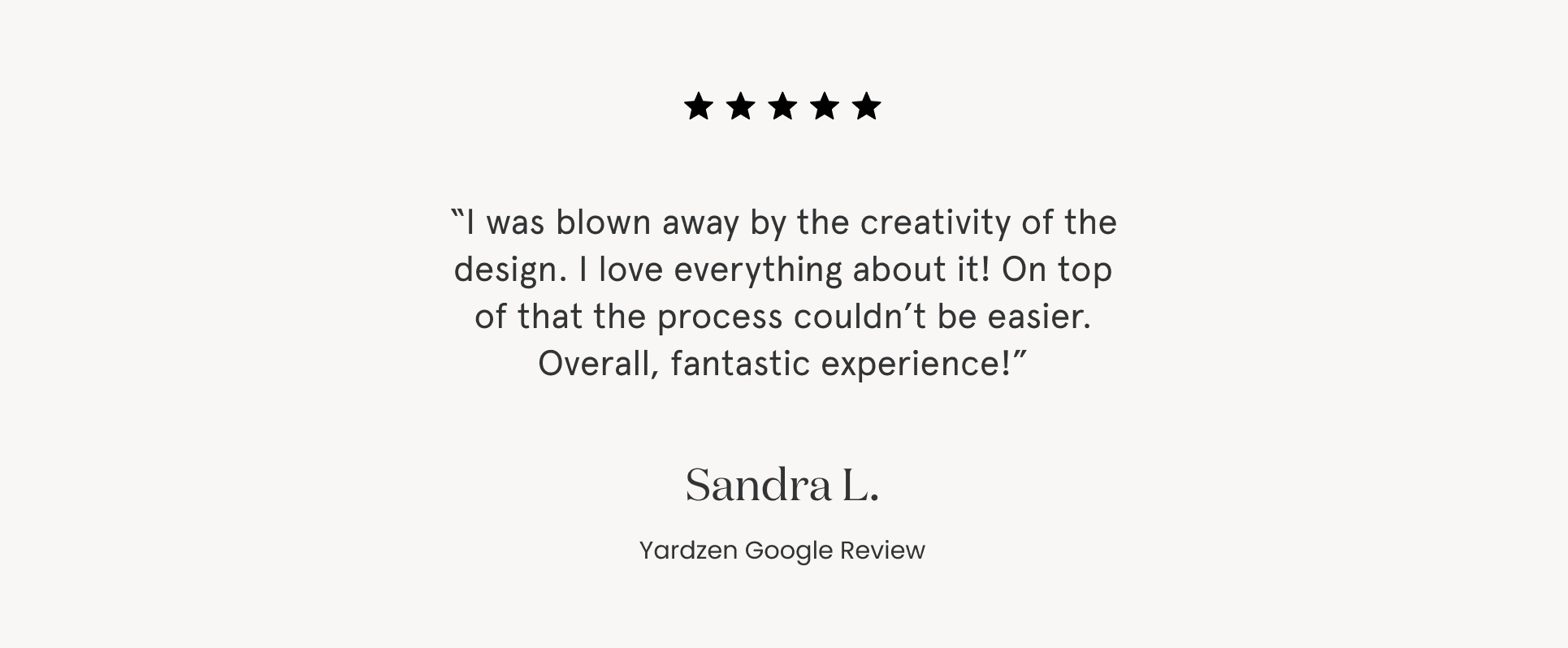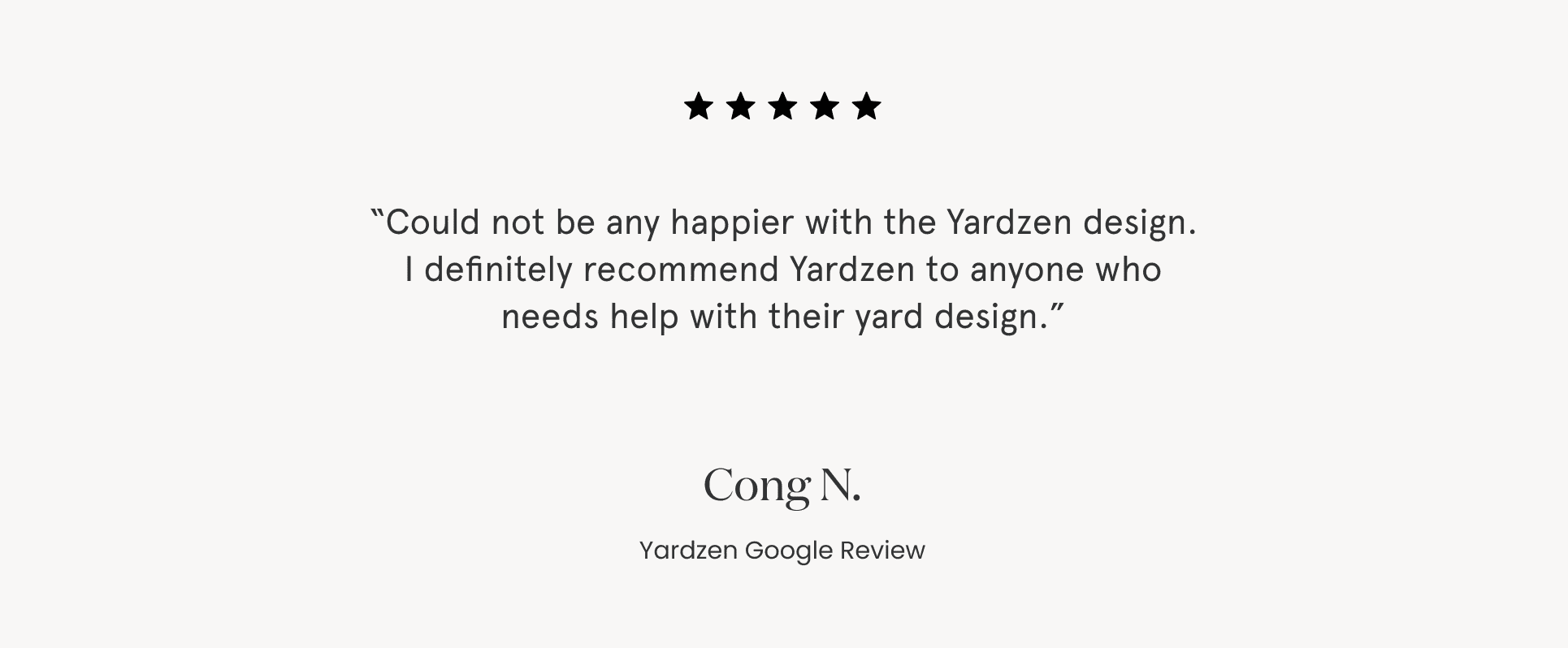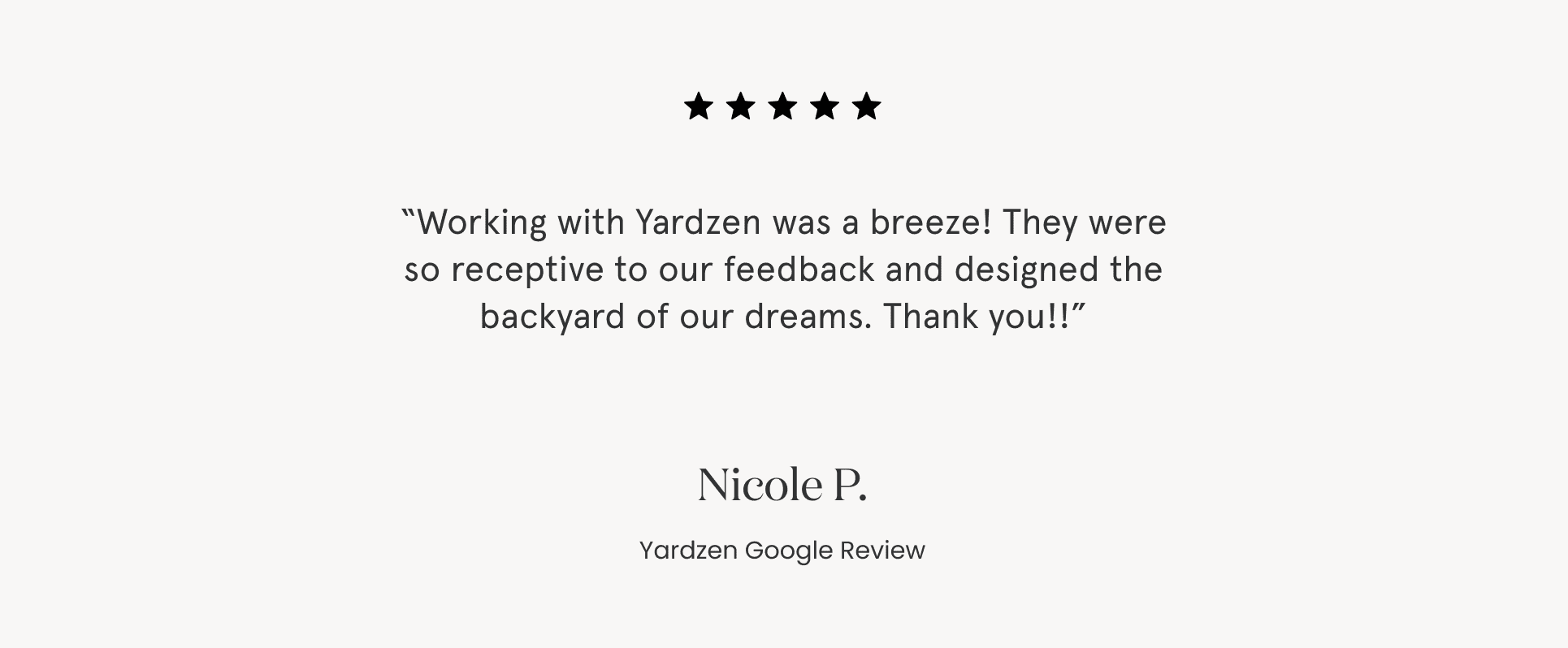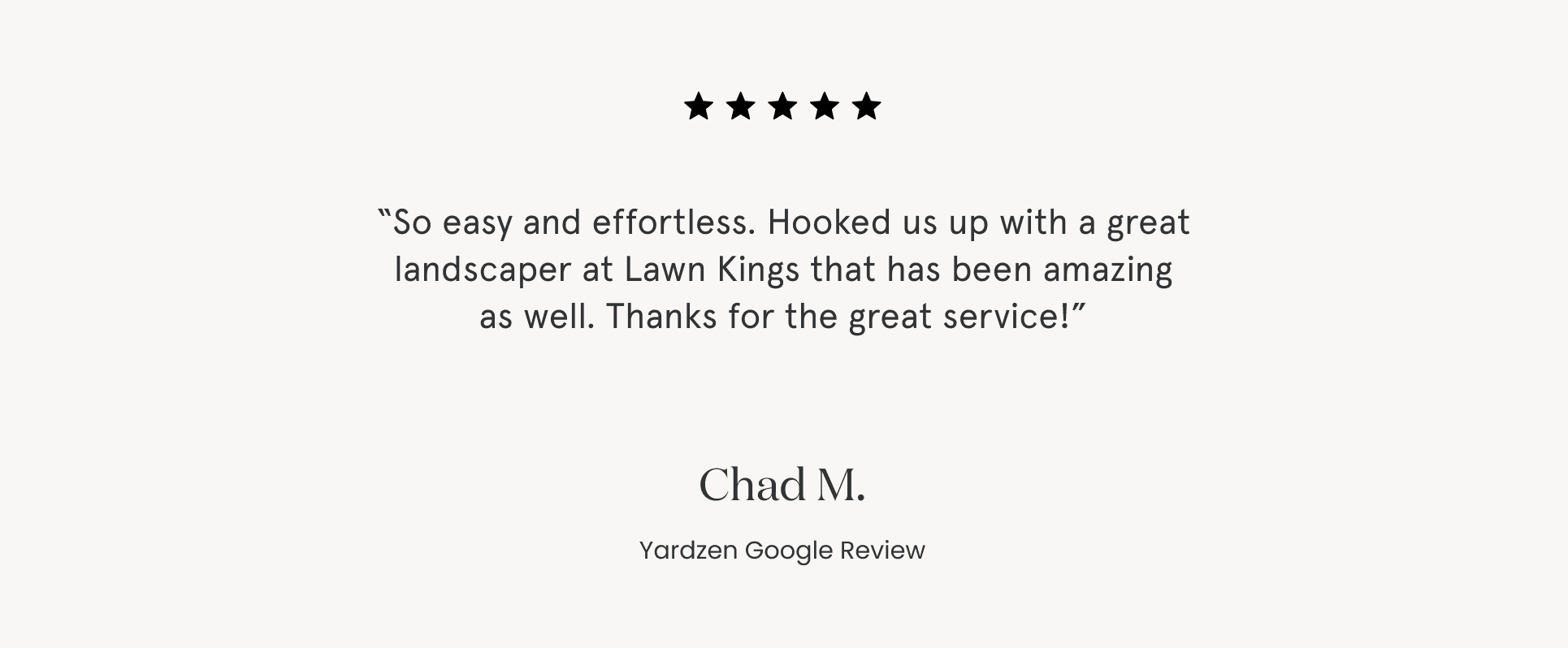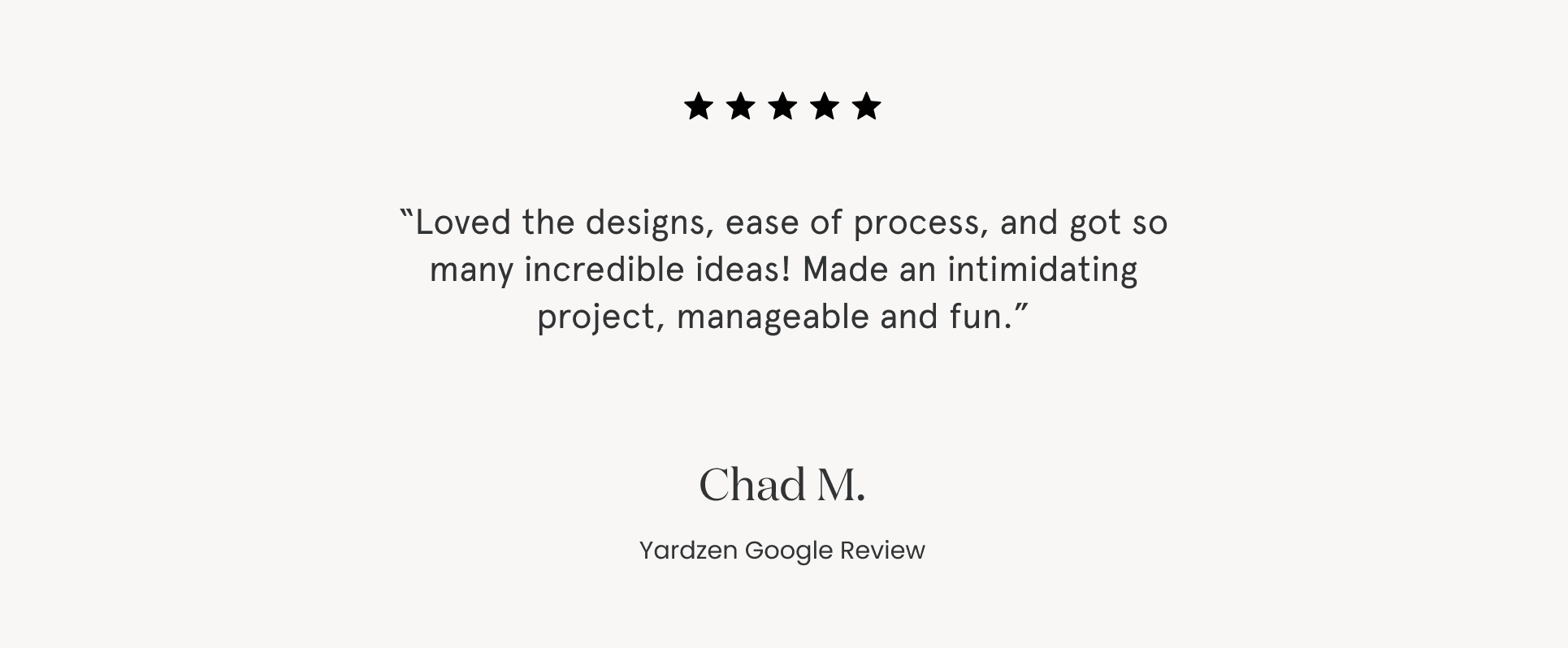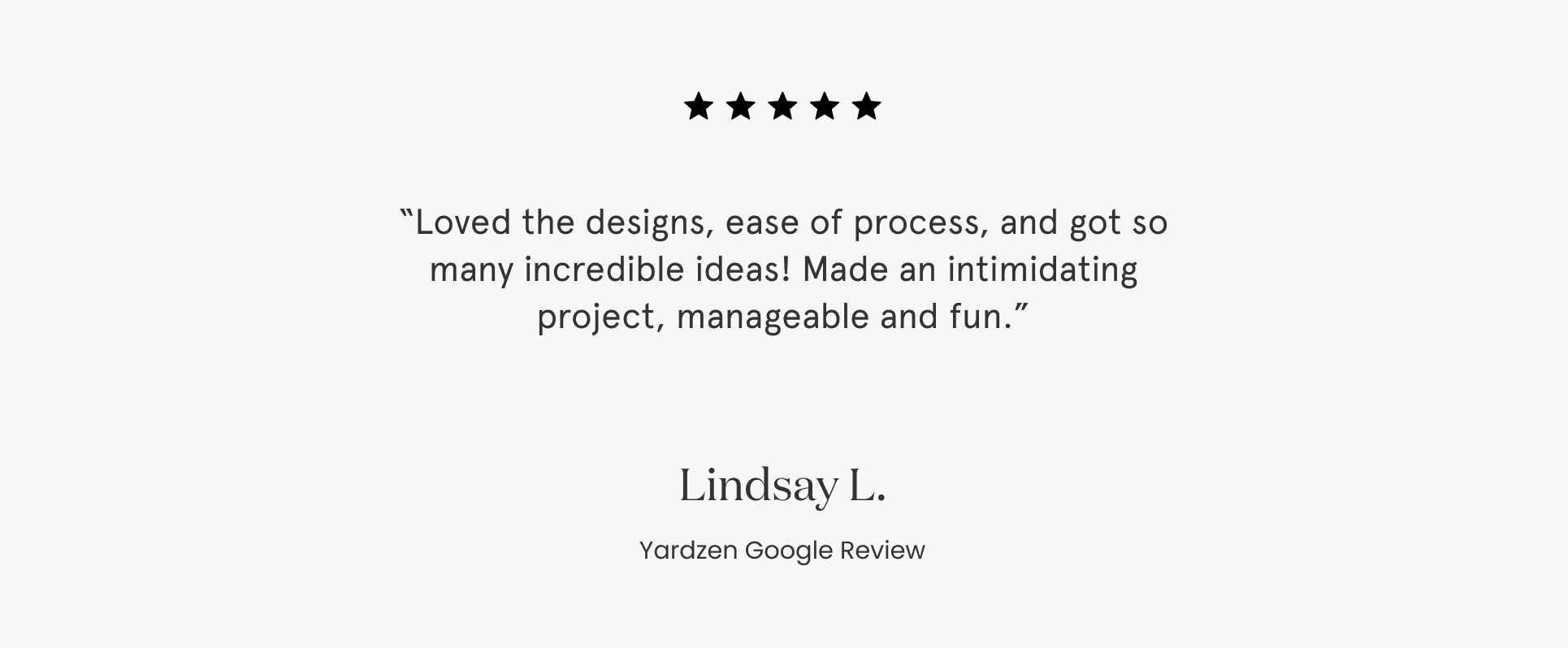 ARLINGTON LANDSCAPING FAQS
What are popular design styles in Arlington?
Arlington homes commonly feature landscapes in the English Colonial tradition, with hedges, foundation planting, neat rows of flowers, and specimen trees. Lawns are nearly ubiquitous. Hardscape materials also trend toward the traditional, with stone and brick featuring heavily, along with concrete pavers with blended colors and roughened edges that evoke the look and feel of traditional cobbles.
What are some favorite plant species in Arlington?
Boxwood hedges are a hit, as are holly species for structural shrubs and privacy screens (try Ilex opaca for a native holly).
For flowers, perennials like Echinacea, Rudbeckia, Helenium, and Hemerocallis are all popular options.
Small landscape trees make great focal points and are commonly located near the house to draw attention to entrances. If you'd like a habitat winner, try Prunus americana, which boasts lovely white flowers, or downy serviceberry, which has a delicate, airy canopy.
What factors do I need to pay attention to with Arlington landscapes?
Mind the hot, humid summers. Select species that can tolerate the full sun in an Arlington August, as well as the snowy winters.
Fungus is a common issue affecting many plants in the Arlington region. Your local nursery can guide you to species and cultivars that will resist the threat of fungal damage.
Being a verdant landscape, weeds will grow anywhere that soil is left bare. Our advice: plant native groundcover species in between pockets of larger ornamentals. Not only will these species suppress weeds, but they'll also insulate the soil and improve stormwater management, leading to happier plants and reducing maintenance requirements.
When should I get started on my landscape project?
Now! Any time of year is great to begin work on a landscape project.
Utilizing the winter to work through the design phase sets you up to get on contractors' books early in the build season, so you can have your design installed and ready to enjoy in time for summer.
"Highly suggest Yardzen. The online process made everything super easy and efficient. Thank you to the entire Yardzen team."
Shannon M., Yardzen client
Yardzen creates local landscape designs in:
Arlington Village, Arlington Forest, Ashton Heights, Buckingham, Cherrydale, Claremont, Colonial Village, Fairlington, Lyon Park, Lyon Village, Maywood, Nauck, Penrose, Waverly Hills, and Westover.