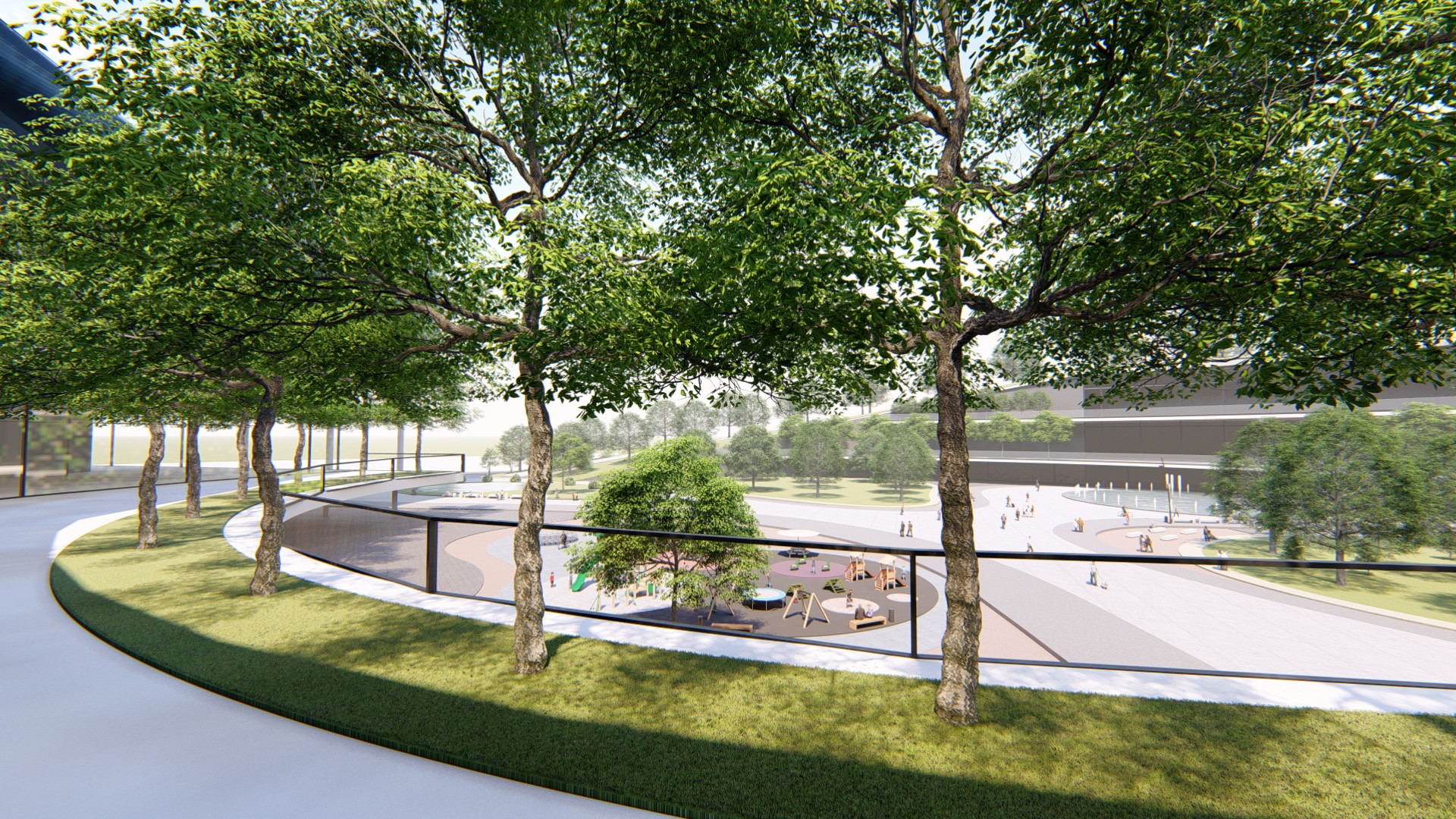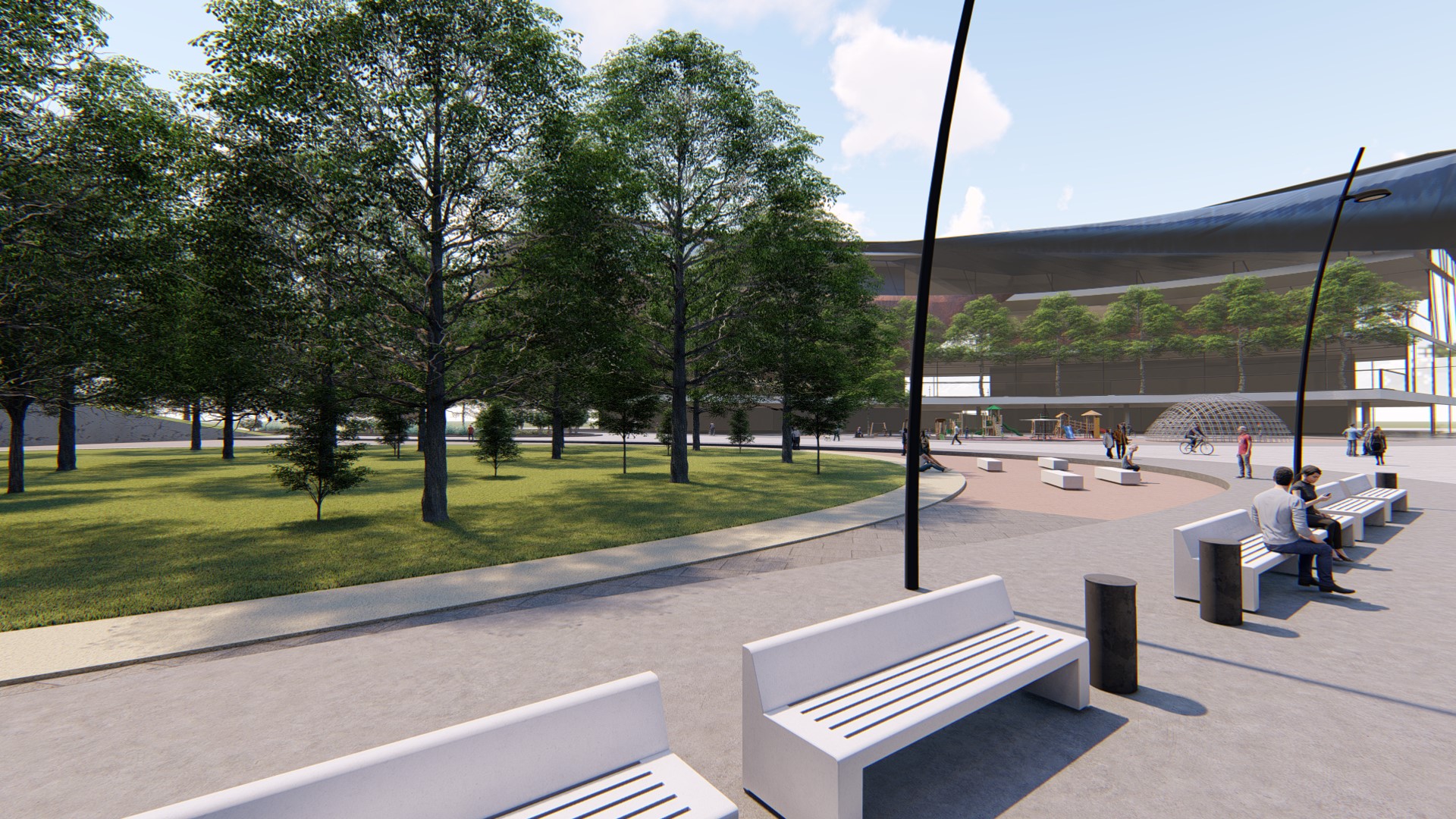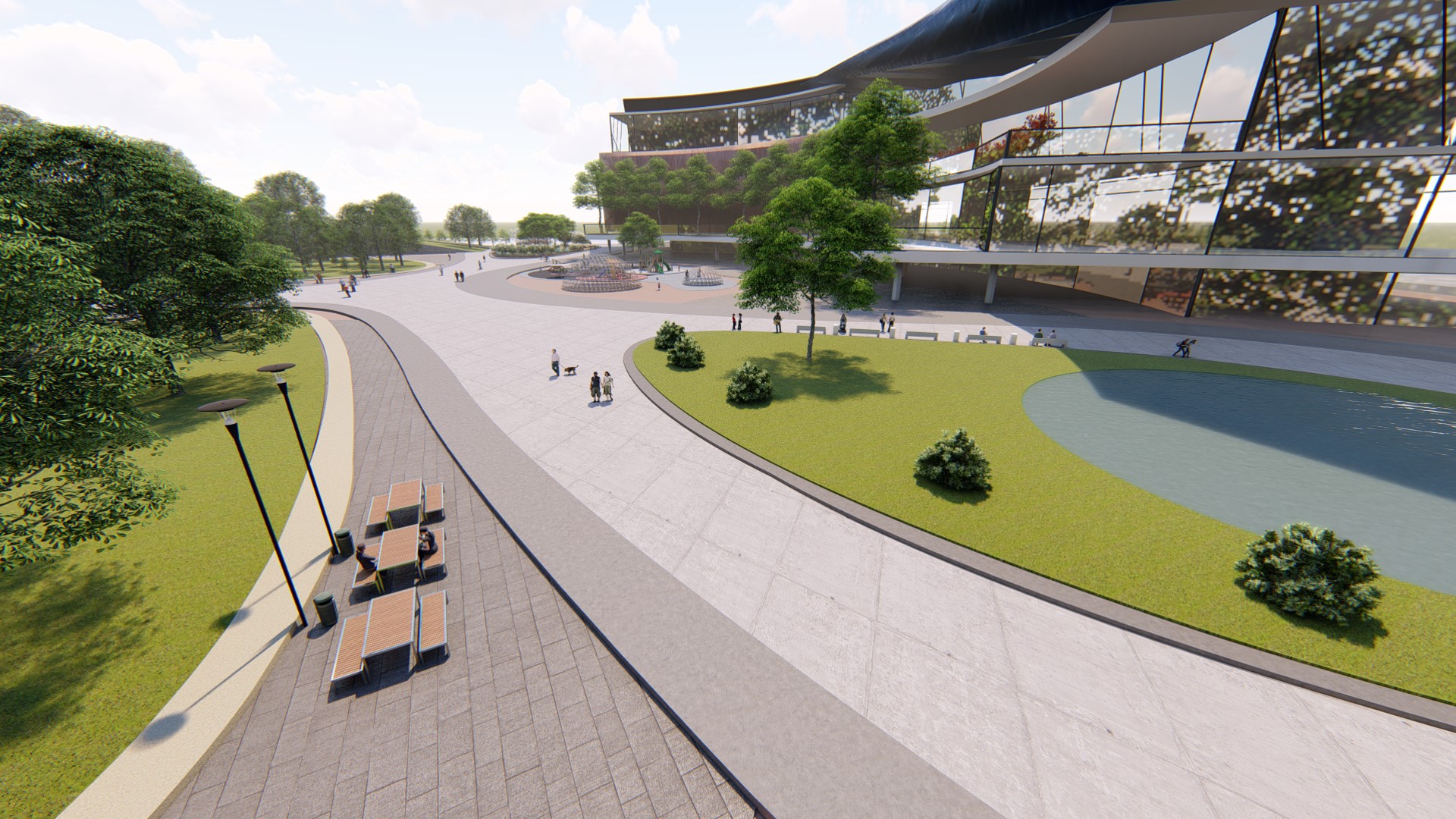 The Warriors are winding down the NBA finals and we've got stadiums on the brain. Specifically, our local Oakland Coliseum, which will reach the end of its career as the home of the Oakland A's and the Oakland Raiders, both of which are moving cities come next season.
The future of the Coliseum has been a point of debate since the news of the moves broke. Should it be repurposed? Should it be demolished? Here at Yardzen, our primary aim is to help people get more out of their outdoor spaces, so naturally we gravitate toward a future for the Coliseum that enables locals to continue to enjoy the space in capacities beyond watching their team play.
So we decided to have some fun with this and reimagine the Oakland Coliseum as a public space, with a jogging trail, a pond, a pet park, a coworking space, a play area for children and more.
Transforming urban infrastructure into public parks gives cities like Oakland potential to offer a site for community and beautify the area. Repurposing this industrial area provides opportunity to enhance the quality of life for nearby residents.
What do you think about the concept? Should the Oakland Coliseum become a public park?