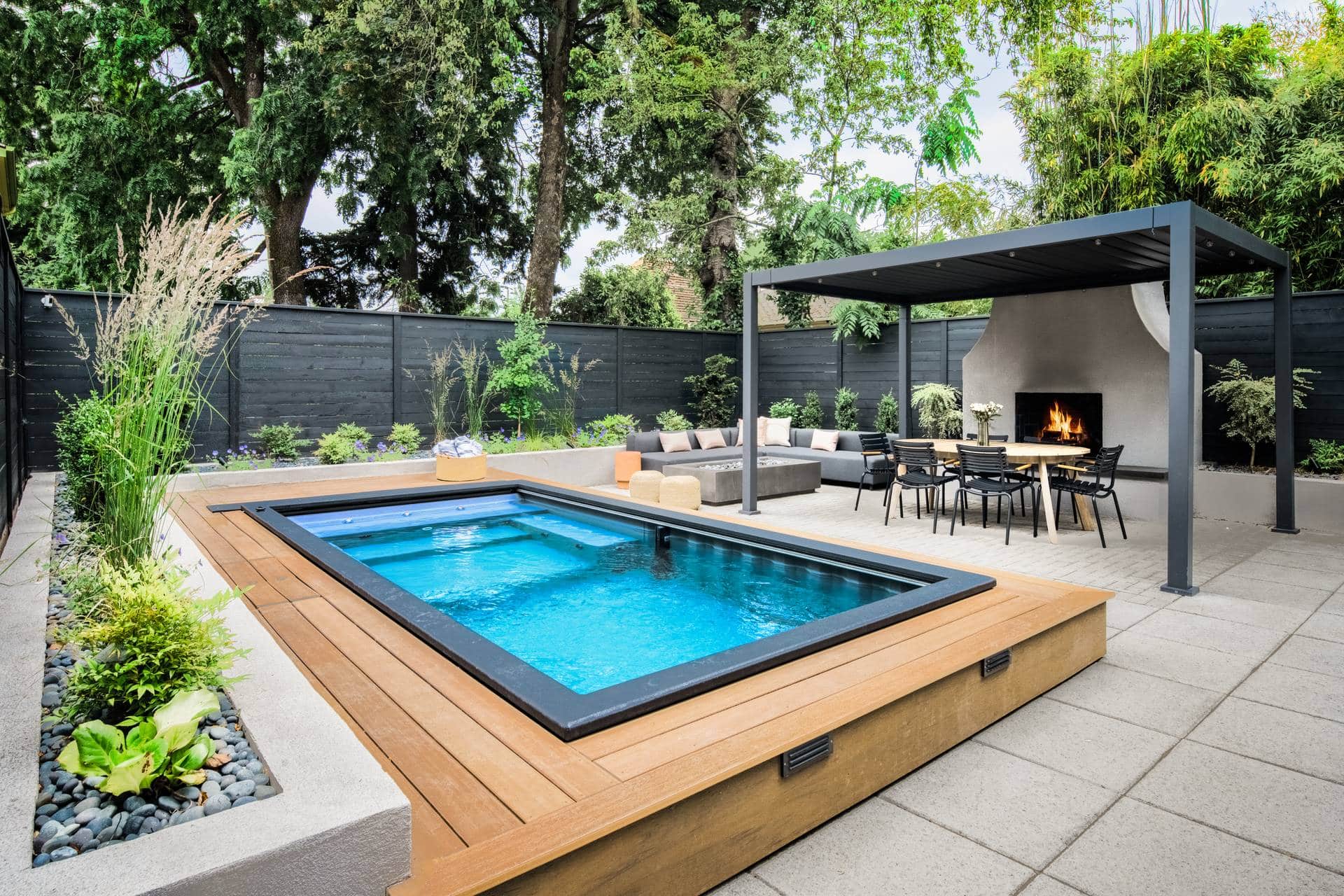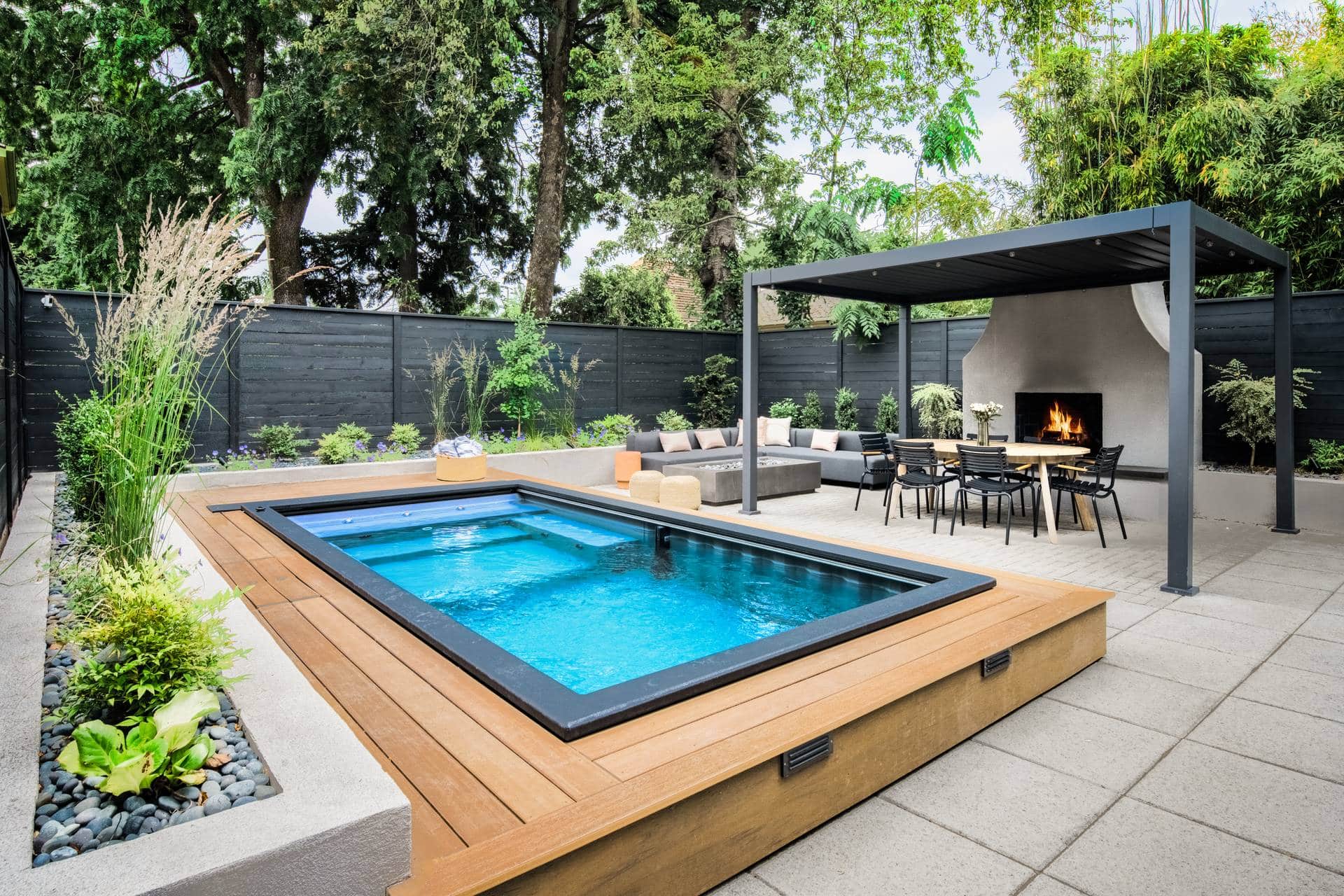 At Yardzen, we know that homeowners are experiencing historic shifts in how they think about home—a tide change in the real estate market means that many would-be sellers are opting to stay in their homes for longer, and the waning pandemic continues to shape our appreciation for our outdoor spaces as refuges for health and wellbeing.
As we settle into this new year, Yardzen's CEO, Allison Messner, speaks with our Head of Brand, Kendra Poppy, about what we expect to see in the homes and yards of Yardzen clients across the country. We're calling this conversation, and the year ahead, the Year of the Renovator.
Kendra Poppy: 2023 as the Year of the Renovator is something that I've been excited to discuss with you since you first mentioned it last year. Tell me, what does the "Year of the Renovator" mean?
Allison Messner: Last year, I started to think critically about how emerging market forces were shaping the lived experience and needs of Yardzen's clients. Looking back, the pandemic brought the "Year of the Yard" as the pandemic made us all appreciate and lean on our green spaces, however small.
2023 is different. Although homeowners remain focused on ROI and creating outdoor spaces for health and wellbeing, there are new dynamics at play. With the highest interest rates some have seen in their lifetime driving a changing housing market, people are rethinking an imminent move, so they're focused on making the most of the home they're in now with a strong inclination toward high-impact renovation projects that favor function and outdoor enjoyment.
KP: We're only a couple weeks into the year, but how are you seeing this play out at Yardzen?
AM: We're seeing it play out in our client requests. Our clients are focused on phased projects that optimize for function, enjoyment, and increasing quality of life first versus vanity projects to prime for selling—requests for plunge pools, fire pits, pergolas, and outdoor kitchens are at all-time highs.
KP: How are you seeing this play out in your community?
AM: I live in the San Francisco Bay Area, and there is always construction going on in my neighborhood. This isn't surprising—homeowners across the country have, on average, $200k in tappable equity, and significantly more in some places. People are investing that money back into their properties.
KP: How are you living the "Year of the Renovator" at home?
AM: We have some fun landscaping projects coming up this year in our backyard. One of our projects is to fence the yard for our puppy Poppy so that she can enjoy the yard as much as we do. The fence will require some significant changes to our hardscaping and softscaping, so we made sure to have a Yardzen plan in place for how the fence will change our yard.
We're also building out the area around our hot tub, which is one of our favorite places to hang out as a family. We're adding turf, new hardscaping, and furniture for relaxing. This is an investment in joy. Neither of these are typical "ROI" investments—future buyers likely won't care about these things, but they add a lot of happiness to our life at home as we ride out this market uncertainty.
Are you making any changes in your yard this year, Kendra?
KP: Similar to you, we're investing in improvements that will make our life, and the life of our pets, more enjoyable. The first project on the list is to build out a new chicken run. This will require a new fence, new hardscaping, and adding trees and shrubs for shade.
I'm also very inspired by the movement toward maximalism and cottage gardens. I'm eager for more flowers and pollinators in my yard! Although our front yard is committed to edible gardening, I'm working with a Yardzen designer now to design a backyard that is all about floral abundance and supporting local habitat. I'm really excited to see that come to life.
AM: Oh, I can't wait to see. You'll need to document on Instagram!
KP: No question—get ready for all of the flower content this spring.
Thanks, Allison, for sharing your thoughts on 2023 and the Year of the Renovator. I'm excited to see all of the Yardzen renovations this year!
AM: Thanks, Kendra. Me too.
Designing Your Custom Yard for Joy and Function
Yardzen's award-winning online landscaping design is tailored to homeowners across the United States. Our design process begins with understanding your space and a discussion of your budget and vision to minimize surprises when it comes time to build.
We want to make sure our team of professional landscape architects and designers can personalize your yard, delivering a vision that includes what's most important for your outdoor life, style, and unique environment while keeping costs within range. We do this by utilizing our in-house Build Team made up of former landscape contractors with years of experience and our Pro Network of vetted professional landscapers across the country.
Ready to level up your outdoor spaces with a professional landscape design? Yardzen can help. Create your design profile or explore our design packages today!