Top 2023 Style: Organic
In the coming year, Yardzen's designers are predicting a movement away from modernism—clean lines, stark contrasts, minimal plantings—and a renewed appreciation for organic shapes and textures that recall the English cottage (you'll see cottages everywhere this year). Think: stone, interlacing pavers, and brick plus an abundance of plants and flowers—perfect for pollinators!
Maximalist Plantings
Bring on the blooms! Building off of our 2023 top style trend—organic—you can expect to see a re-emergence of maximalist plantings with a penchant for pollinator-loving flowers. Not only is this floral abundance good for the planet, it is also easy to care for—optimize for plants that are happy doing their own thing with little human intervention. Our favorites include regional wildflowers, Coneflower, Sages, Hydrangeas, Lavender, Aster, Rhododendron, Milkweed, Black-eyed Susan, Marigold, Bergamot, and more! Work with Yardzen's horticultural team to determine the best, climate-appropriate or native plants and flowers for your yard.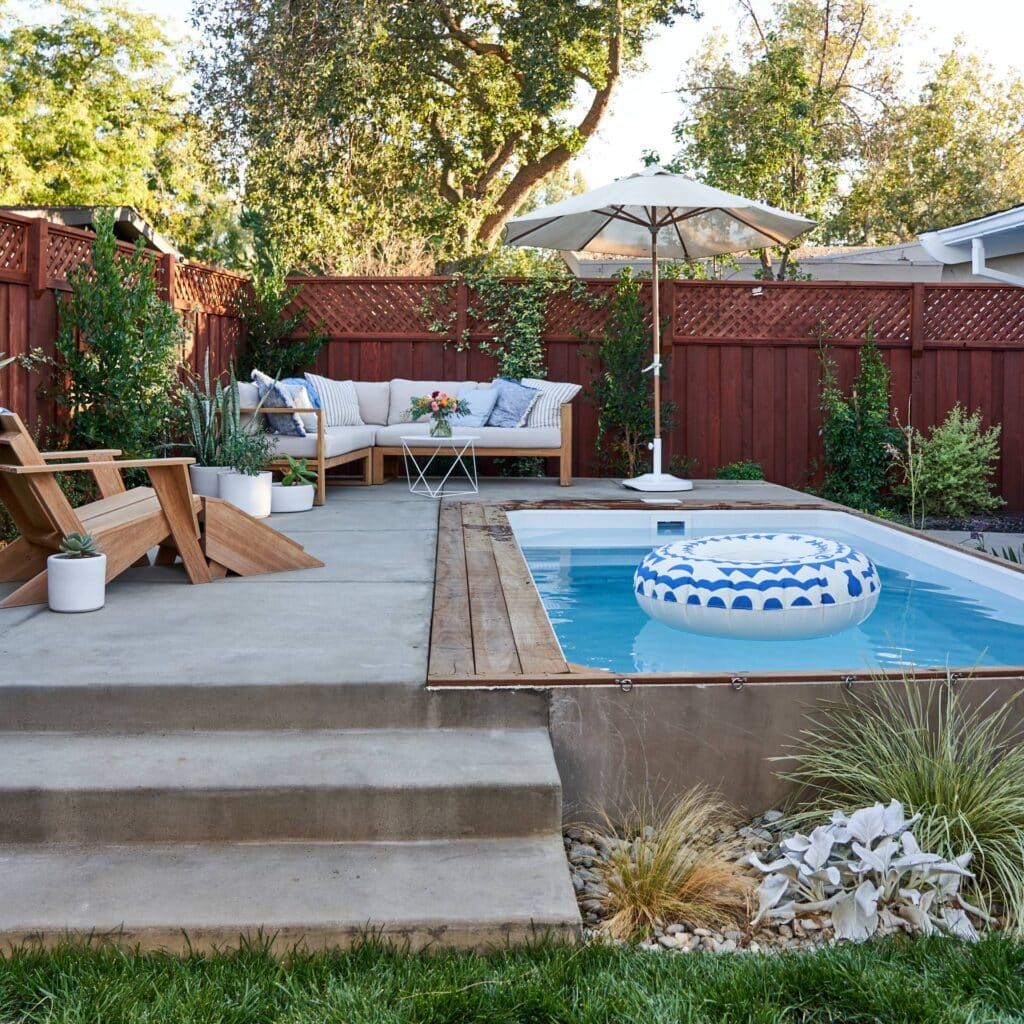 Wellness Yards
Homeowners want to capitalize on not only the health benefits of being outside, but the space a backyard affords for dedicated wellness elements. They're seeking out ways to transform their outdoor space into spa-like environments replete with cedar or infrared saunas, heated and cold plunge pools, daybeds and yoga platforms. This trend continues to grow especially as more remote workers find ways to achieve a "digital detox" in their own home and work space.
The Year of the Renovator
As Yardzen's CEO, Allison Messner, explained in this interview, many homeowners are delaying an imminent move as the housing market experiences volatility with high interest rates. We expect to see many Yardzen clients investing in outdoor improvements that make them love the home they have. Think: investments in joy, like a fire pit for gathering with friends or a dining area for alfresco family memories.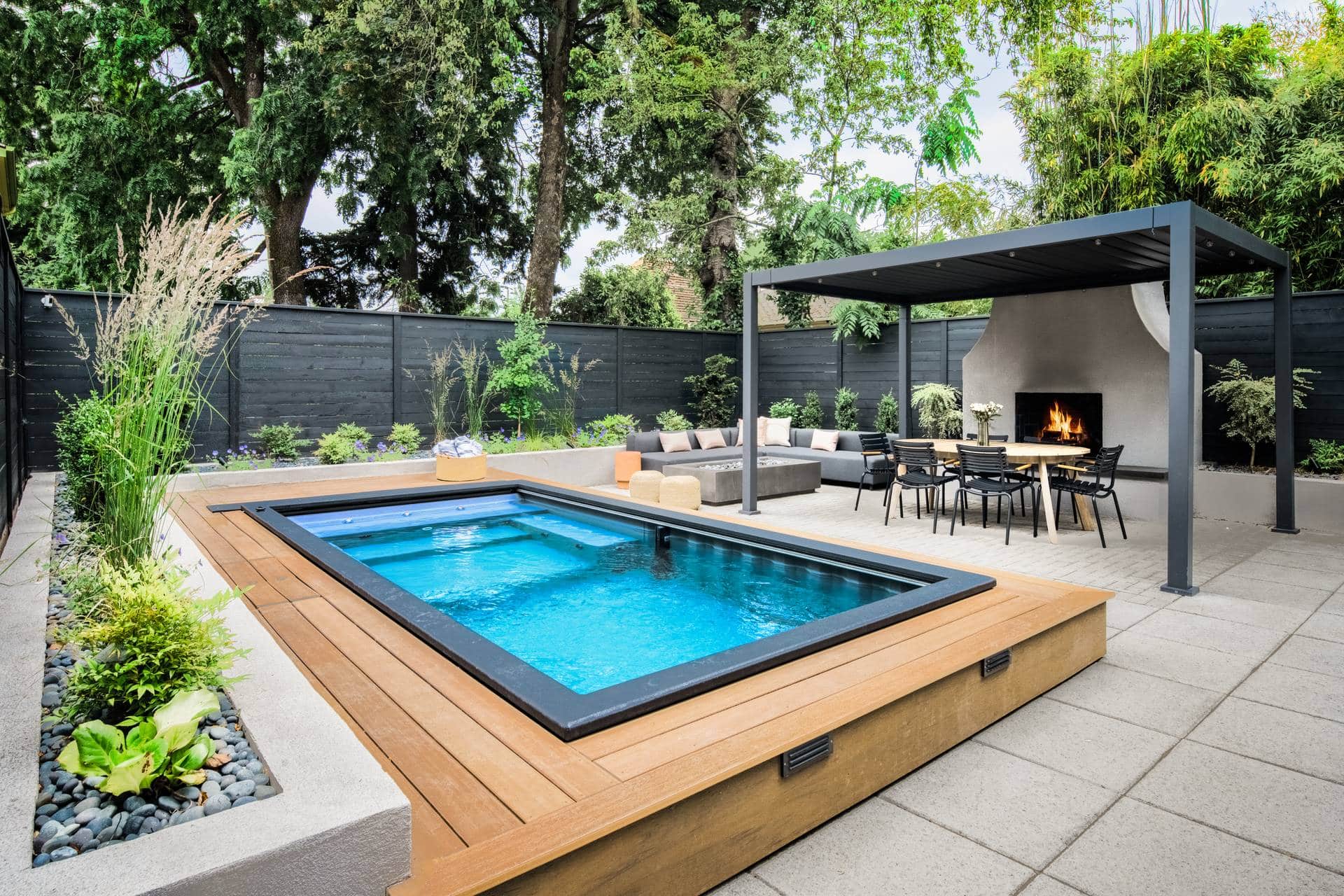 The Plunge Pool
The plunge pool emerged as a top trend amongst Yardzen clients in 2022—so popular, in fact, that we landed in the New York Times with an article aptly titled "Don't Call it a Swimming Pool." Plunge pools, which are less expensive, require less maintenance, and take up less space than a traditional swimming pool, are a top choice for clients who are eager for a contained water feature that looks beautiful in any yard.
"Size Up" At Home with Creative Use of Space
As homeowners hunker down in their current home, they are looking for creative solutions to expand their square footage. We're seeing a sharp increase in the number of people who work with a Yardzen designer to maximize their side yard, creating functional spaces for relaxing, gathering, and growing edible gardens. Closely related, many Yardzen clients are getting creative with space by adding sheds to their yard—the much less expensive option to an ADU. Tuff Shed is Yardzen's go-to with several customization options to create the perfect storage solution, home office, kid hangout, or gardening shed.
Designing Your Custom Yard for Style and Function
Yardzen's award-winning online landscaping design is tailored to homeowners across the United States. Our design process begins with understanding your space and a discussion of your budget and vision to minimize surprises when it comes time to build.
We want to make sure our team of professional landscape architects and designers can personalize your yard, delivering a vision that includes what's most important for your outdoor life, style, and unique environment while keeping costs within range. We do this by utilizing our in-house Build Team made up of former landscape contractors with years of experience and our Pro Network of vetted professional landscapers across the country.
Ready to level up your outdoor spaces with a professional landscape design? Yardzen can help. Create your design profile or explore our design packages today!