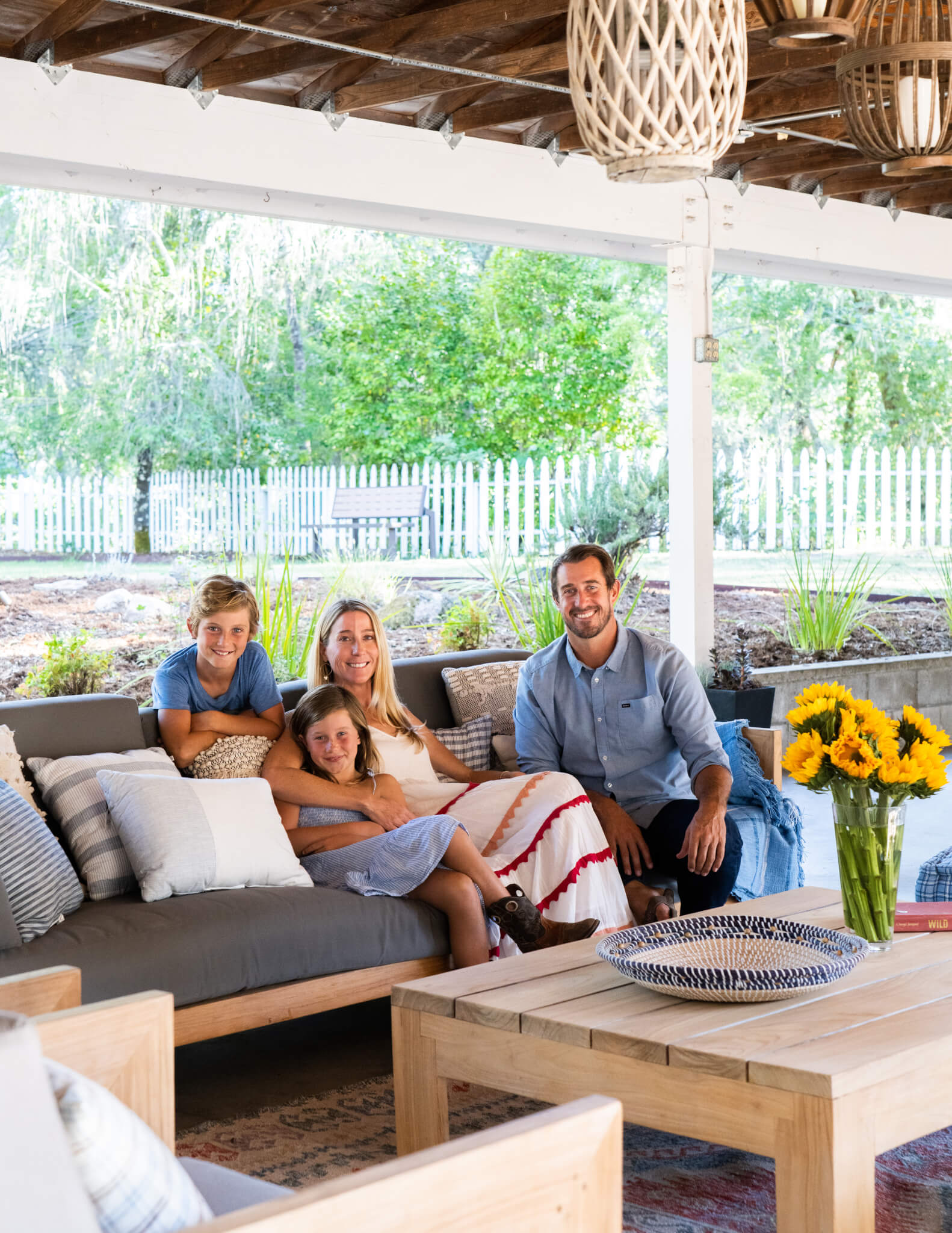 A letter from our co-founder and CEO, Allison Messner
July is a momentous occasion around here! It's the month we launched Yardzen and it's with great pride that this year, I'm reflecting on five years.
Yardzen began in my own family's backyard. When the Tubbs Fire raced through our Northern California property in 2018, we lost much of our property to the blaze. But, the struggle and scorched earth led us to a new challenge and incredible opportunity: building Yardzen. 
From the outset, our focus has been to reimagine the landscape design and build experience, creating a wholly new, technology-driven way to get outdoor projects done. When my husband, Adam, and I started Yardzen, we wanted to help make custom landscape design more accessible, transparent, easy, and fun. We had no idea where we'd be in five years, but we're incredibly honored to say that we've grown into the largest outdoor design service in the US, helping tens of thousands of people in all 50 states reimagine their yards and maximize their outdoor living potential.
It's hard to distill the past five years into a few bullets, but I'll try to capture some of the highlights. Today we celebrate:
Growing an exceptional team who believe life is best lived outside 

Creating technology that allows a custom design firm experience, all online 

Fostering a network of over 300 talented designers, horticulturists and landscape architects who've designed over 50,000 yards across all 50 states

Yardzen is improving our clients' quality of life. Homeowners report spending an

40 additional hours outside in their yard per month

after completing their Yardzen project

Building a network of over 300 vetted local contractors and creating over $500 million in revenue for those small businesses by connecting them to our clients to help bring their projects to life

Partnering with both industry leaders and disruptors so our clients can access best-in-class materials and decor – brands like Crate & Barrel, Oldcastle, Neighbor, Arber, Galanter & Jones, and Timbertech

Educating homeowners on sustainable outdoor design through our

American Rewilding Project

– today, over 90% of Yardzen clients implement at least one sustainable yard practice — drought-resistant plants, smaller or no lawn, pollinator plants, and native plants
We're inspired each and every day. By our talented, passionate and hardworking team. By the design challenges and the beautiful before and afters. By the business growth of our Yardzen Pro Network contractors. And, by the stories we hear from customers across the country on how they're using their dream yards. 
Behind the innovation, it's always been about both the ordinary and meaningful moments created in our outdoor spaces – conversations around the fire pit with friends, boisterous patio dinners with family, a moment of personal calm in the garden. We're here for the important everyday moments, the physical and mental wellbeing, and the connection to nature that our outdoor spaces allow.  
I'm filled with gratitude for all of the designers, partners, contractors, and employees who believe in our mission of delivering the easiest, most delightful landscape design and build experience, and ultimately helping our clients and community improve their quality of life by spending more time outside. Whether you've been with us and already entrusted Yardzen to design your outdoor space (thank you for welcoming us to your home!), or you're still waiting to start your dream yard design, we're here for you.  
It's a privilege to help people achieve beautiful, functional and sustainable yards. We're proud of the work we're doing and look forward to many more years of transforming outdoor spaces and empowering homeowners to make a difference in their yards. 
Wishing you a beautiful summer full of Yard Life!
– Allison Messner, CEO of Yardzen