Landscape design & build for Portland, ME
Yardzen designs everywhere in the U.S. and Portland, Maine is one of our favorites. If you live in Portland, you already know what's lovely about it: abundant coastline, stunning fall foliage, brick-lined streets, palpable history, vibrant arts, outstanding food, and delightful people.
EXPLORE DESIGN PACKAGES
Climate
Yes, the winters are cold and quite snowy (as in "5' of annual snow" snowy). Yes, it rains quite a lot. Be that as it may, Portland ranked as the 8th best place to live in the U.S. in 2021, and for good reason. Word is out, and Portland is growing.
In the warm summer months, Portland is hard to beat, with pleasant weather, lush plant life, and a general air of delight as people emerge from their winter hideaways.
Design & Build
Whatever the season, landscape design can help you get more from your yard. Even as the weather starts to cool, landscape design can help to keep you outside a little longer, be it through evergreen windbreaks, sun-warmed patios, pergola-mounted heaters, or fire pits. And when the weather gets too much to bear, your landscape can include winter interest planting to enjoy from the coziness of your home.
Whether you are looking to spend more time outside in your yard, need a better outdoor space to entertain family and friends, or are just in need of a planting or hardscape refresh, Yardzen can help you! We'll work with you to develop a four-season landscape design that gets you the look, feel, and function you are dreaming of for your yard, then we'll connect you with a licensed, vetted contractor from the Yardzen Pro Network to get your design built.
TRUSTED BY THE EXPERTS


PORTLAND LANDSCAPE DESIGN GALLERY
POPULAR AMENITIES IN PORTLAND YARDS
Simple and thorough online process
Take a style quiz, share videos and photos of your existing outdoor space, and learn about the costs in our Yard Builder™ tool. Our design team will help you at every step of the process.
GET STARTED >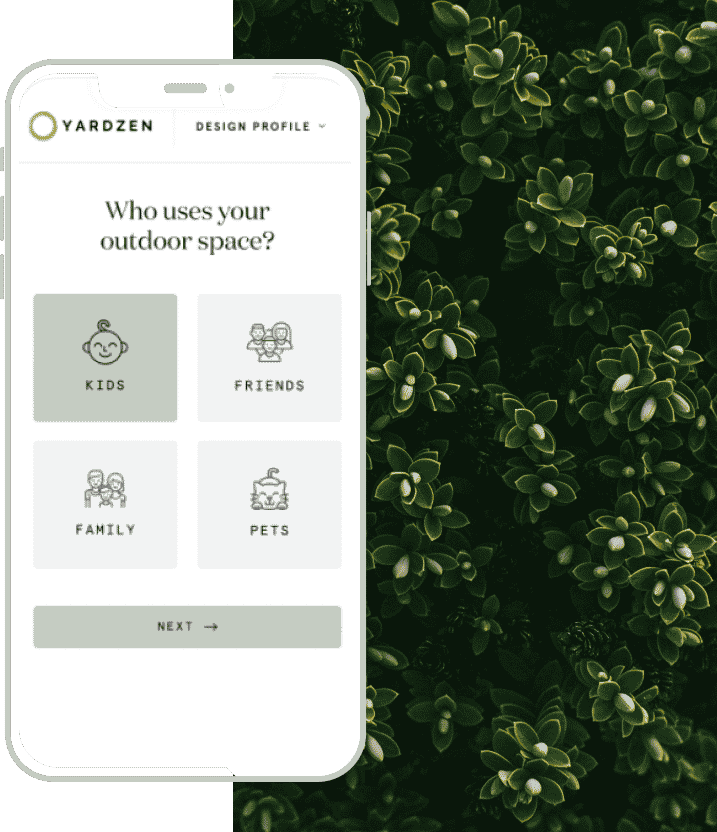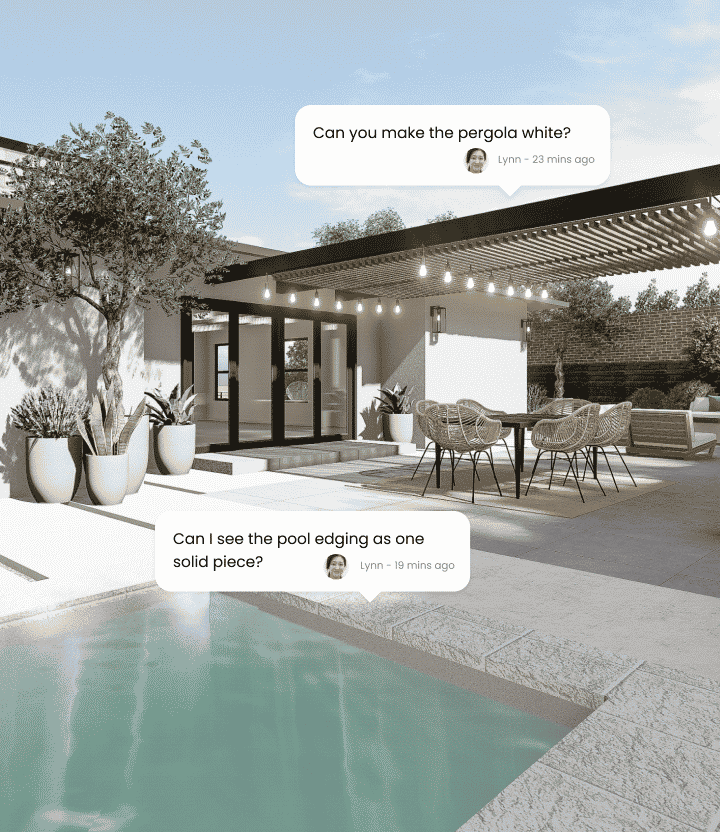 The easiest path to a final design you'll love
Review your first design in our online Feedback Studio. You'll be able to share feedback before we start incorporating your changes. A live design review call is also available to help get your project ready for installation.
GET STARTED >
Built by someone you (and Yardzen) trusts
We'll translate your 3D design concepts into a detailed CAD plan that's ready to install. Next, we'll connect you to a vetted, Portland area landscape contractor who can bring your dream yard to life.
GET STARTED >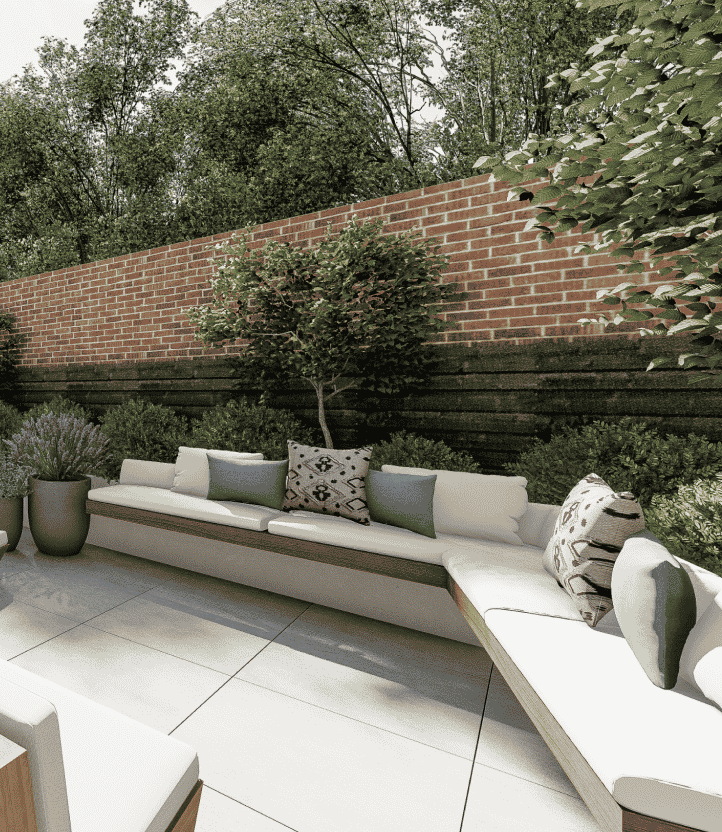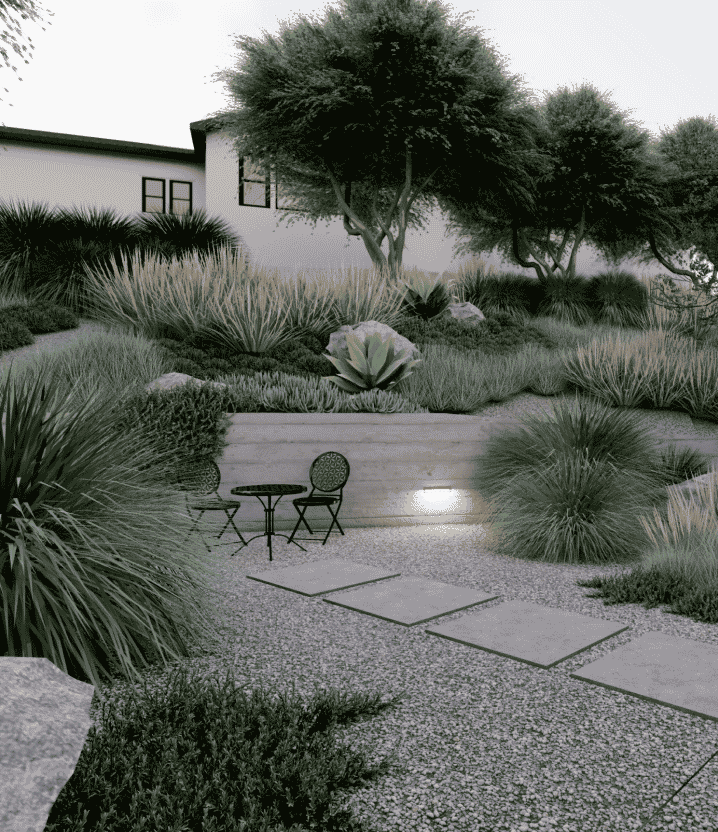 Custom designs for your unique outdoor space
We've built a database of plants, trees, and groundcovers that match to Portland's planting zones, sun/shade/water requirements, aesthetic, and essential features like native plants. Using satellite and aerial imagery, coupled with your photo, video, and factoring in your details, we can create the outdoor space of your dreams.
GET STARTED >
WHICH YARDZEN PACKAGE IS RIGHT FOR YOU?
Take our YardBuilder quiz to find out.
GET STARTED

1. Tell us about your unique outdoor space

2. Answer a few questions about your dream yard

3. Get a personalized design package recommendation
WHAT YARDZEN CLIENTS ARE SAYING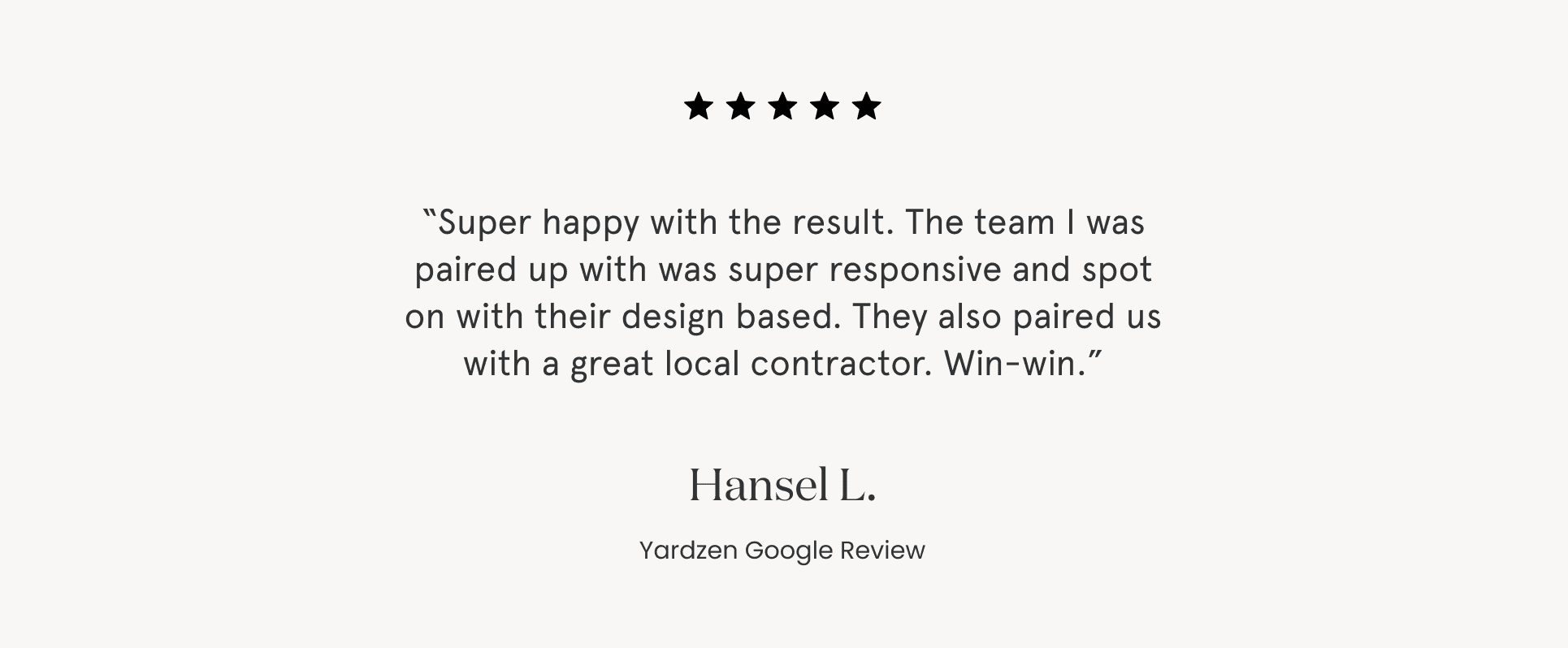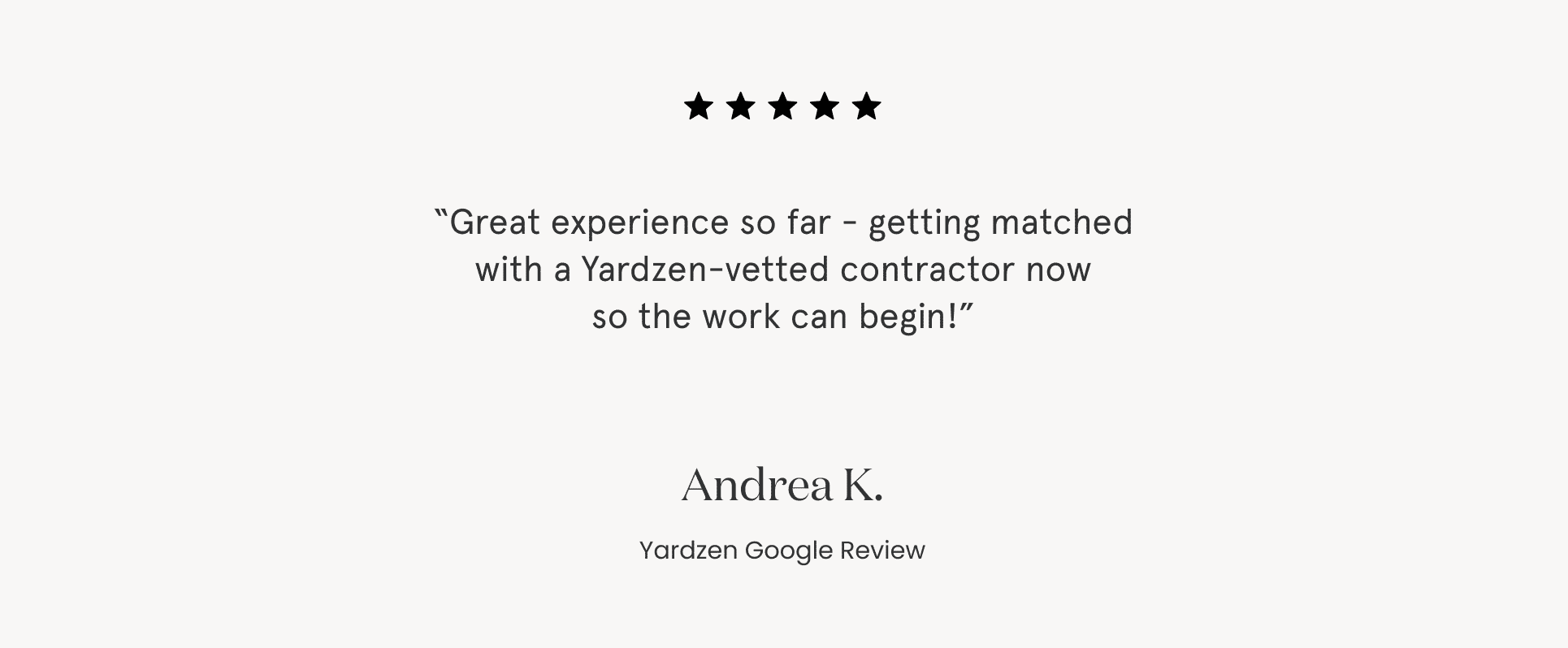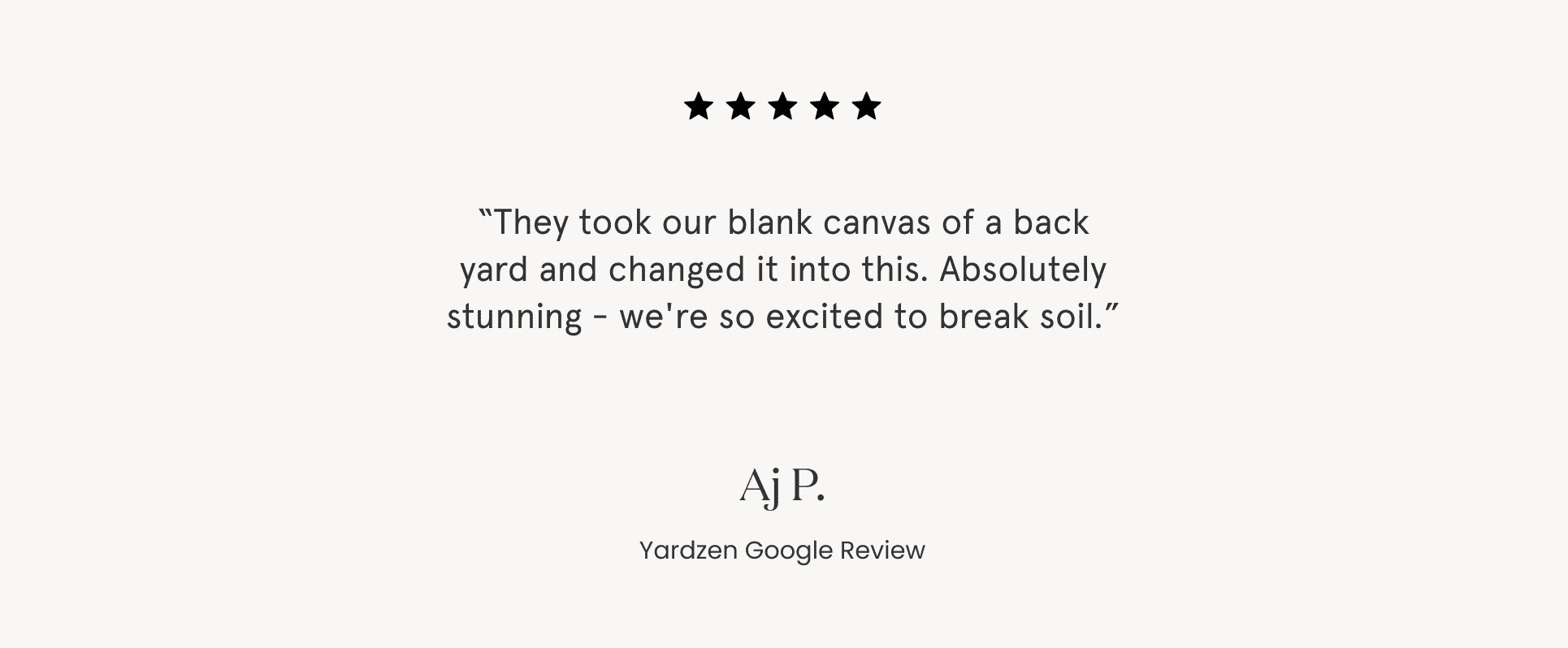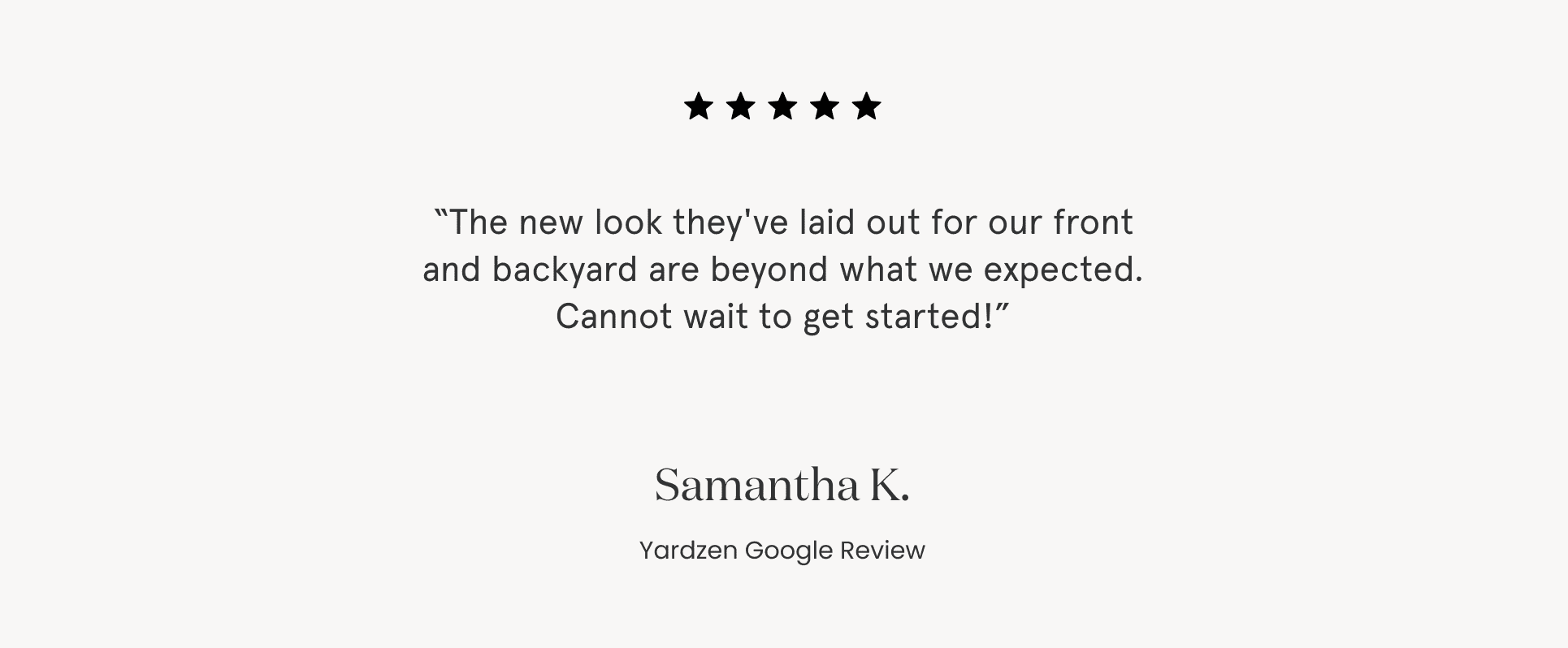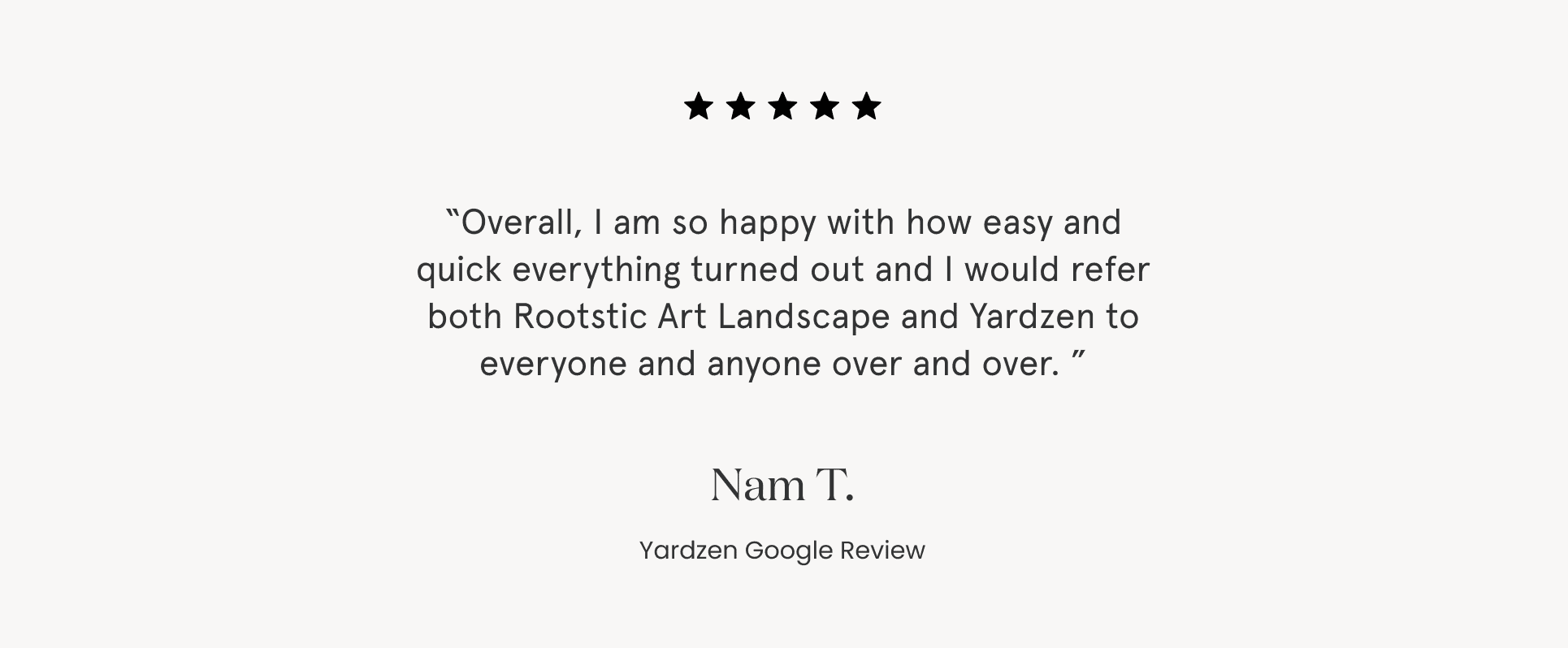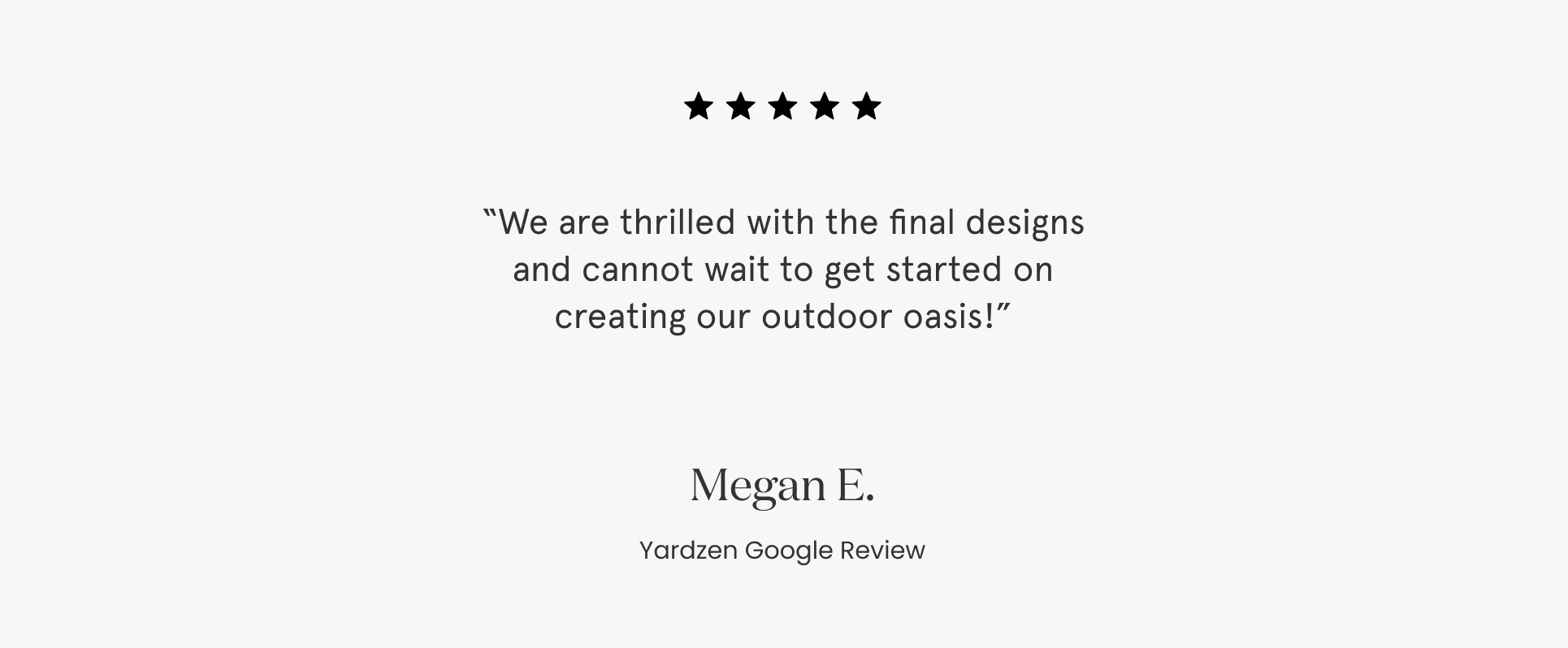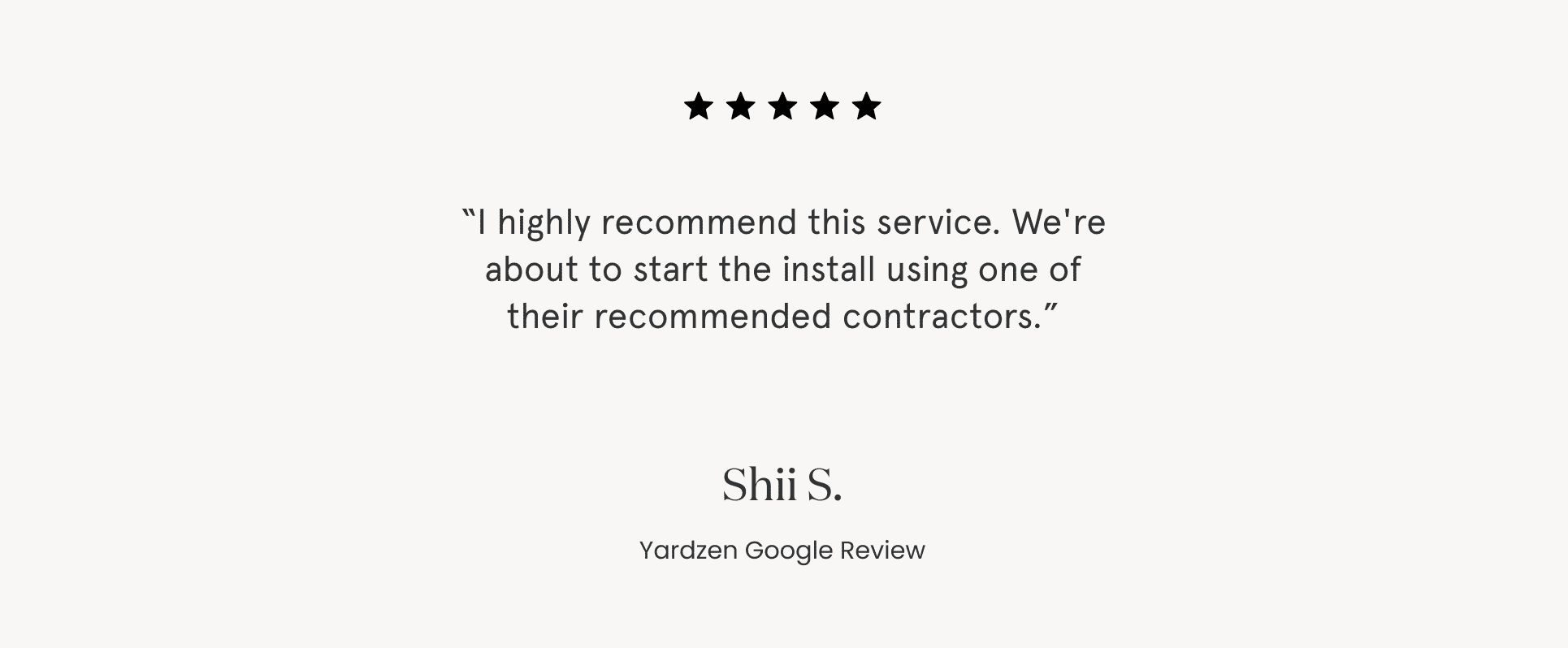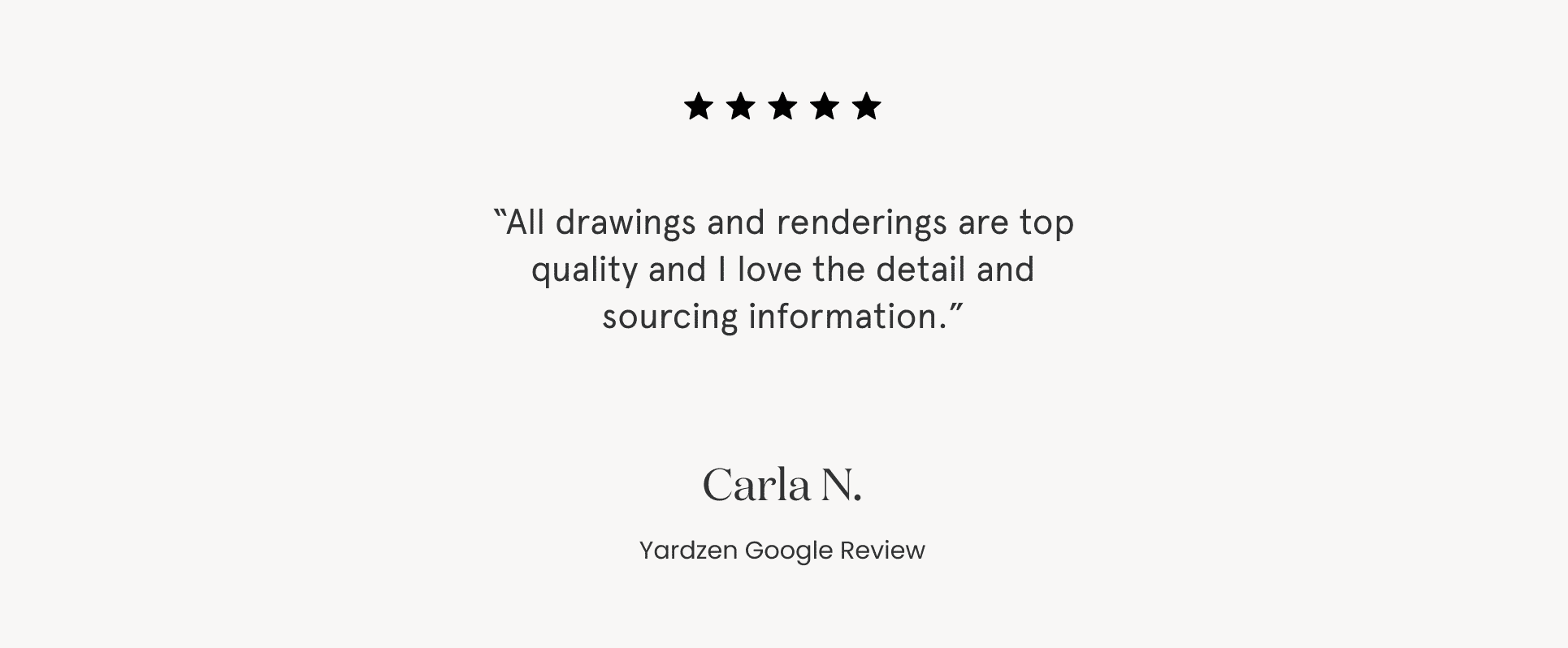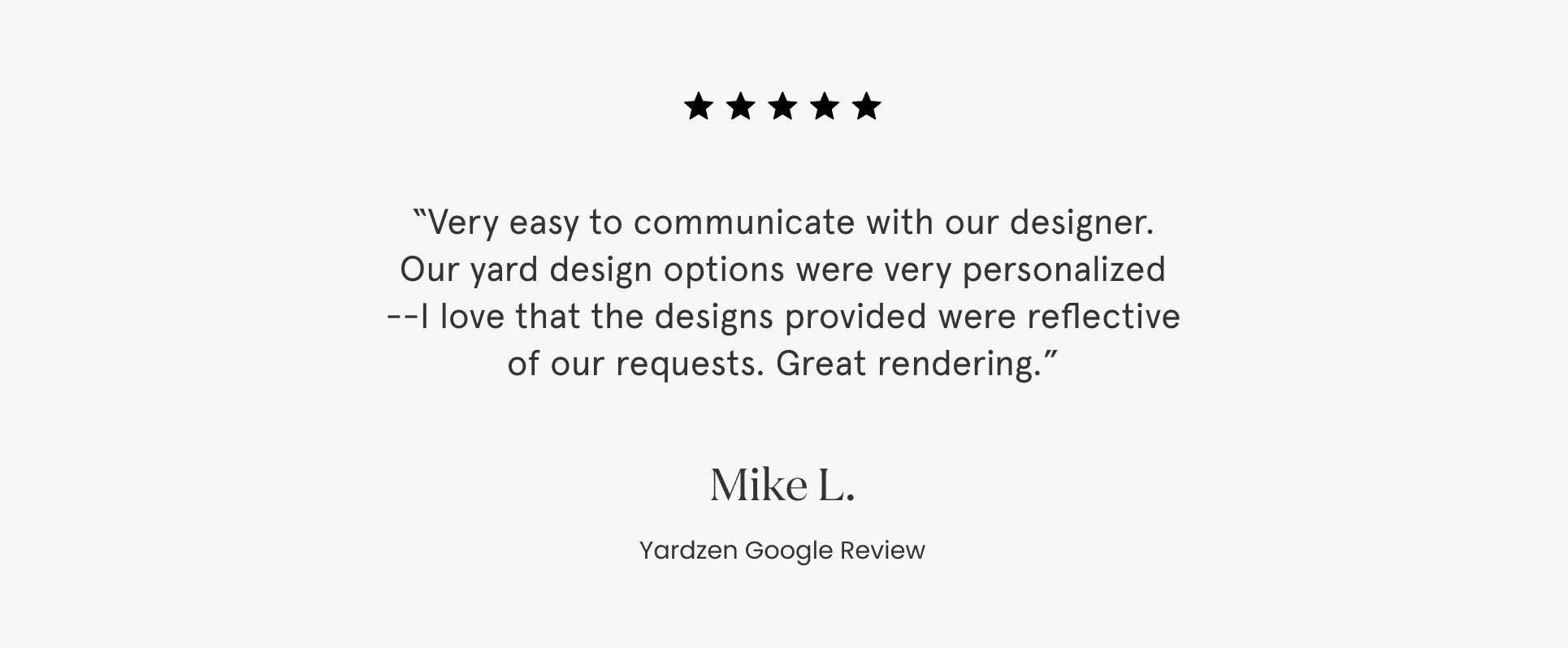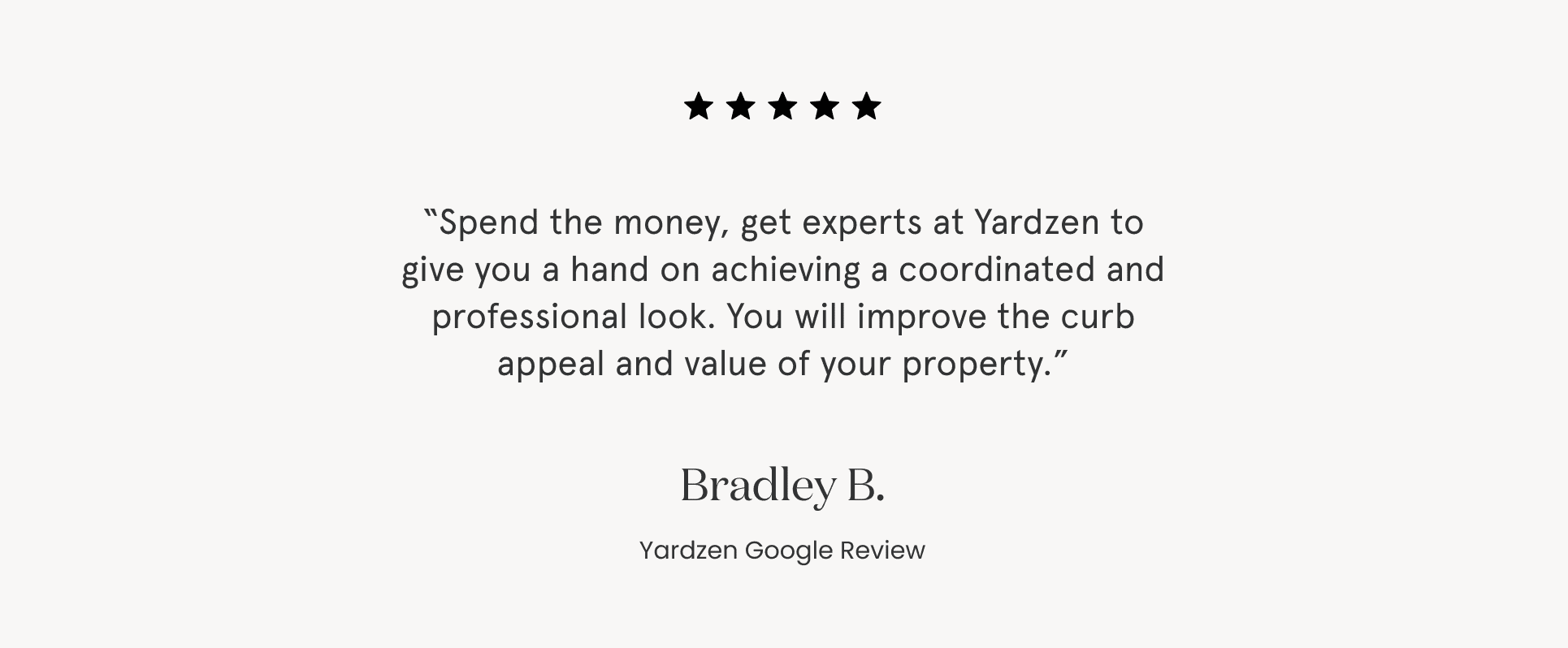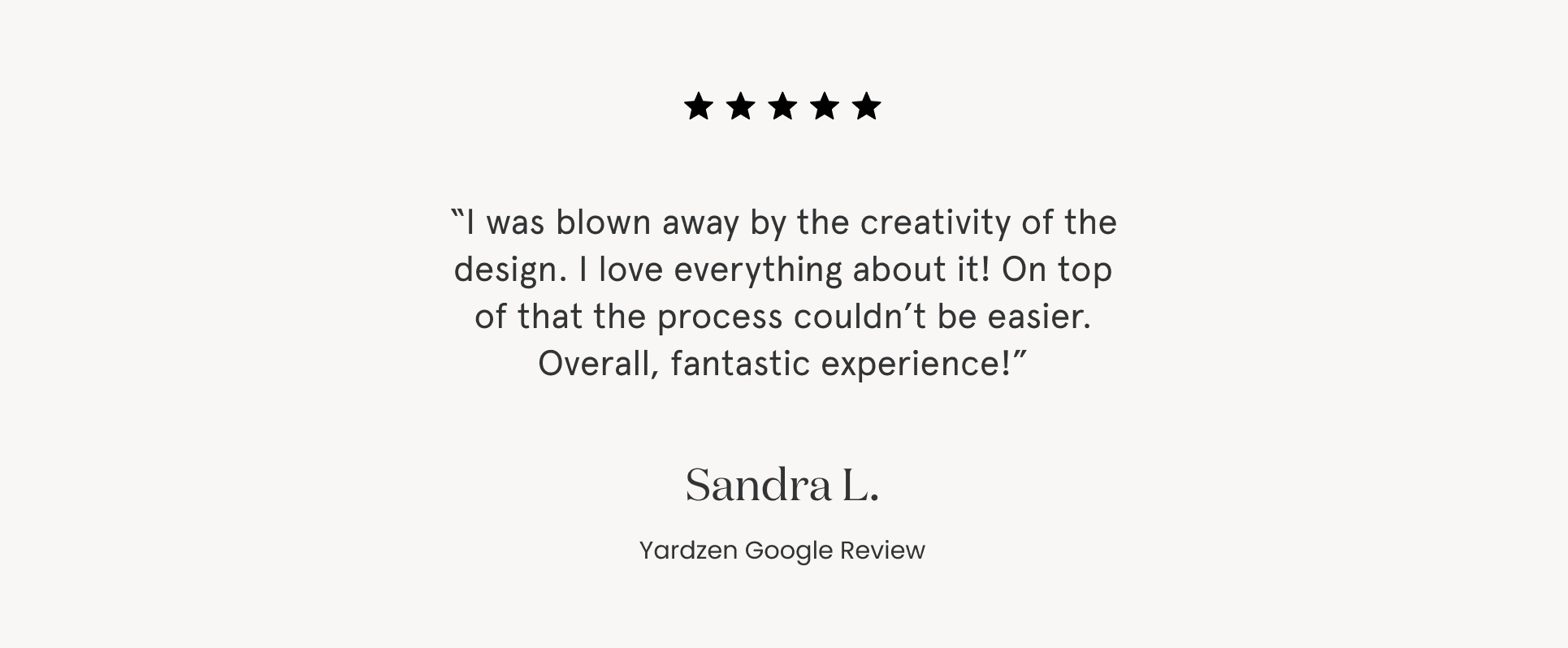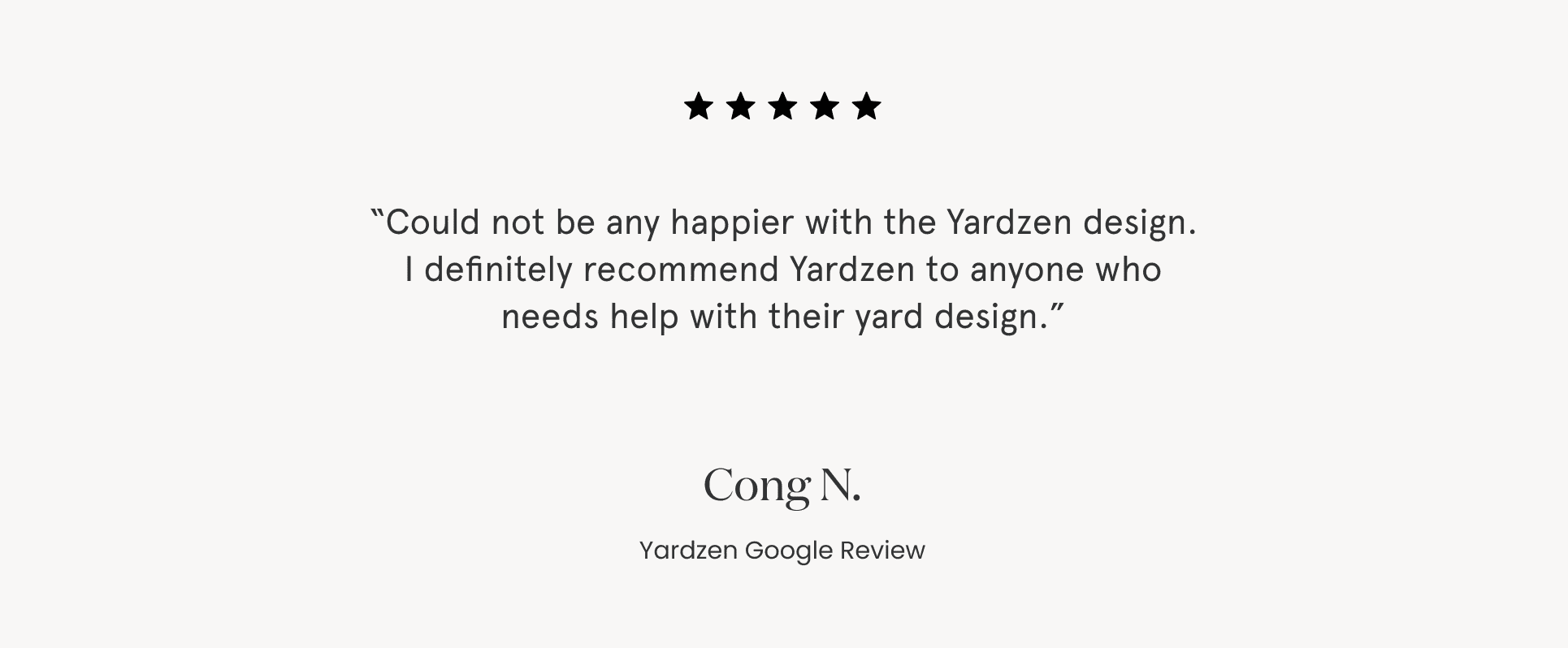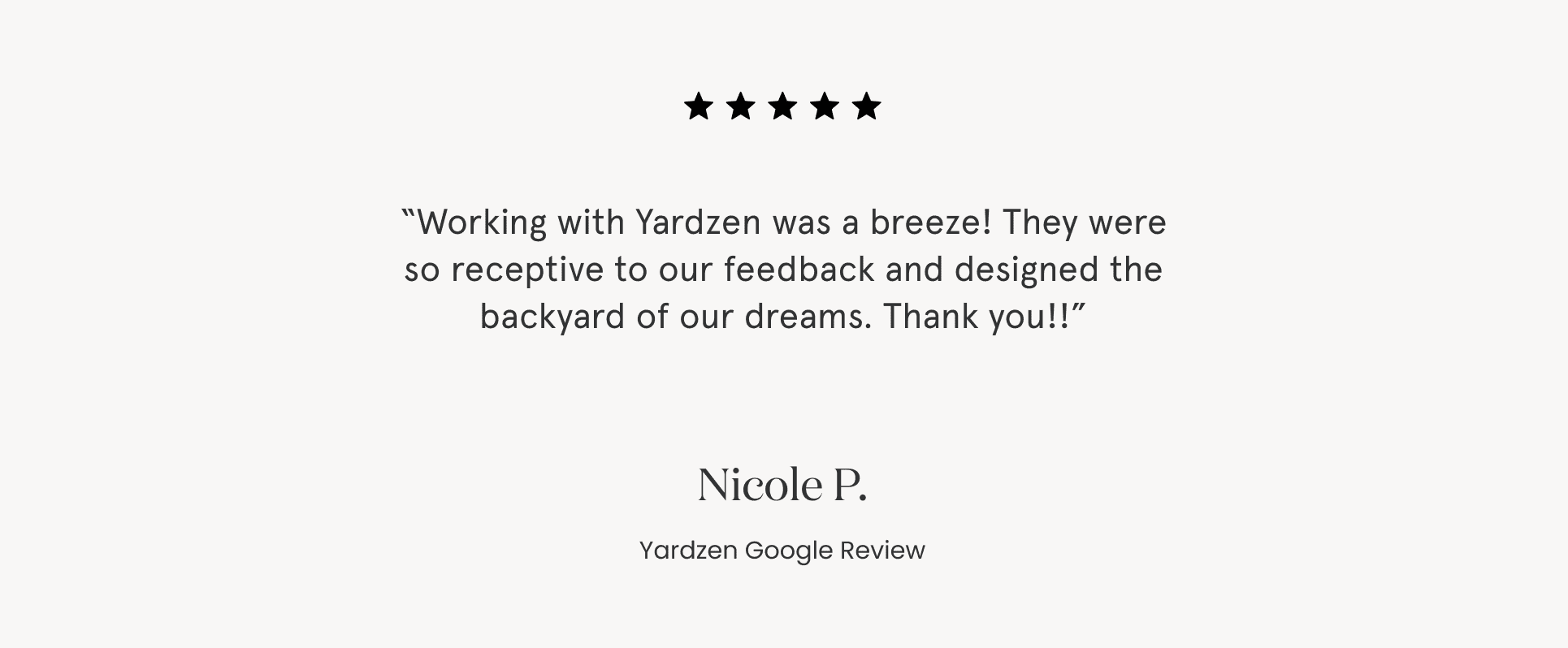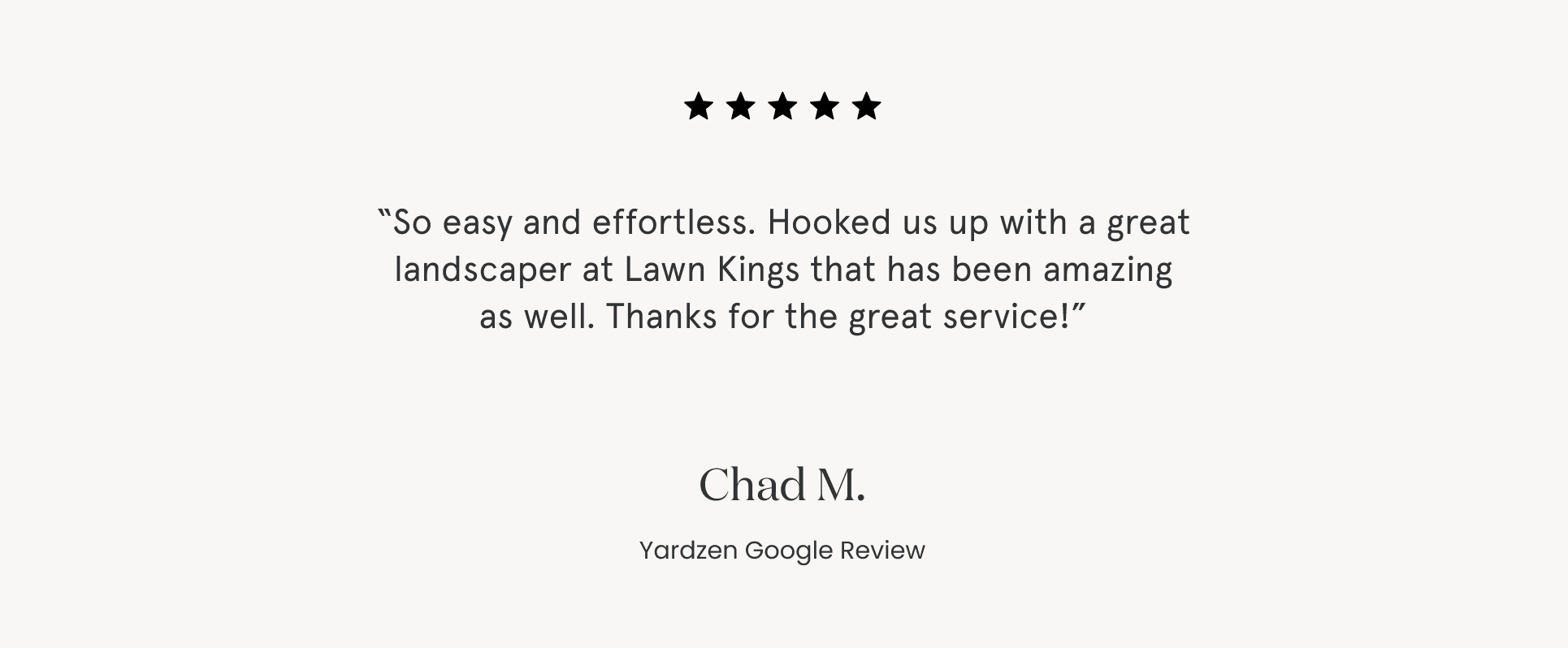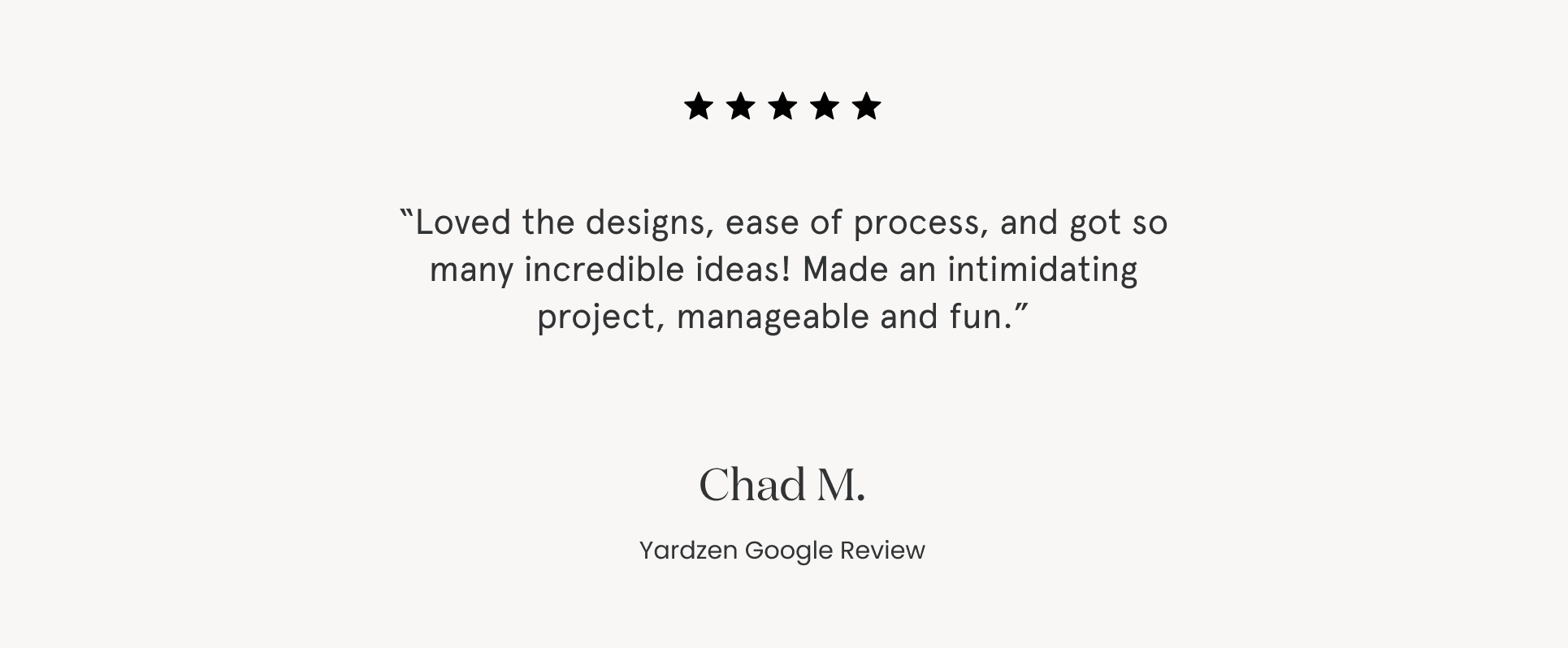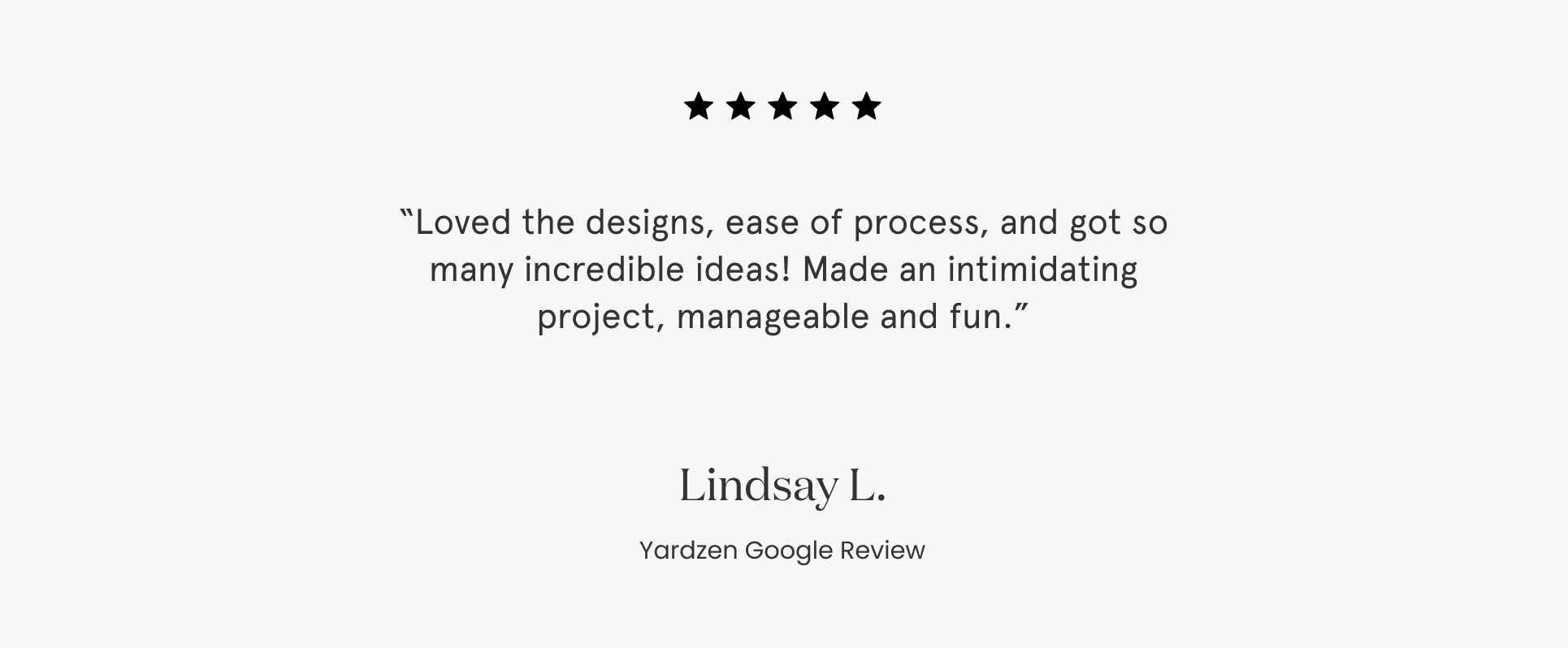 PORTLAND LANDSCAPING FAQS
What design styles are popular with Portland homeowners?
Portland landscapes run the gamut from modern to traditional, but generally favor a naturalistic look, with dense, layered plantings and plenty of natural stone features including paving, walls, and decorative boulders.
More importantly, Portland landscapes are designed for four seasons, incorporating space to enjoy the outdoors in the brief but lovely warm season, and plenty of natural beauty to enjoy from indoors during the snowy months. Materials are durable to withstand the climate.
What are popular features in Portland landscapes?
Frequent rainfall makes covered outdoor spaces a coveted luxury, and Portland clients frequently request both waterproof covers and windscreens to mount to pergolas.
Fire pits and evergreen windbreaks are popular for staying a bit warmer as weather turns cold. So are infrared heaters, which can mount to eaves or pergola beams.
Sustainability is a major concern, from capturing water onsite to reduce pollution, to incorporating native plant species to expand habitat and support local ecosystems.
Winter interest is an obvious and ubiquitous request, be it from evergreens, showy bark, sculptural branching, winter berries, or early bare-branch blossoms.
Should I use plants native to Portland in my landscape?
No matter where you live, native plants are an excellent choice for your landscape. As lovers of the local climate, native plants typically require fewer inputs of water, fertilizer, and maintenance than species introduced from elsewhere. With natives, you can get great plant performance with less expense and fuss. In a cold climate like that of Portland, the durability of natives is even more valuable.
Native plants also offer unmatched habitat value for local wildlife, and help designed landscapes feel connected to the broader regional landscape.
Looking for a few natives to get you started? Here are a few of the many local favorites:
→ Blueberry (Vaccinium)
→ Swamp Milkweed (Asclepias incarnata)
→ Joe Pye Weed (Eutrochium maculatum)
→ Arrowwood (Viburnum dentatum)
→ Silky dogwood (Swida amomum)
→ Pagoda dogwood (Swida alternifolia)
→ Bayberry (Morella caroliniana)
→ New England Aster (Symphyotrichum novae-angliae)
→ Appalachian Barren Strawberry (Waldsteinia fragarioides)
→ Sassafras (Sassafras albidum)
Ready to get some natives for your yard? Check out this list of Maine native nurseries.
What are top considerations for Portland landscapes?
Climate is the top concern with Maine landscapes. Climate connects to the design of gathering spaces, incorporating both shade from summer sun and snow/wind breaks for winter conditions.
Climate relates to material selection as well—stone is a popular option in part for its ability to withstand the stresses of Portland's climate.
Winter interest is another climate consideration. Even when it's not comfortable to be outside, a landscape can offer scenic value when designed for winter interest.
Beyond climate, sustainability is a key concern when designing Portland landscapes. With proximity to a range of natural spaces, it's crucial to protect water quality and avoid introducing invasive species.
And of course, in any location your own personal goals and style are fundamental to the development of a landscape design.
When should I start my landscaping project?
Now! Any time of year is great to begin work on a landscape project.
When possible, we suggest utilizing the winter to work through the design phase – this sets you up to get on contractors' books early in the build season, so you can have your design installed and ready to enjoy in time for summer.
If winter has passed, don't worry, it's never too late in the year to begin work on a landscape design project.
Fire pit sitting area in a front yard design for a Yardzen client in Harpswell, ME
"Highly suggest Yardzen. The online process made everything super easy and efficient. Thank you to the entire Yardzen team."
Shannon M., Yardzen client
Yardzen creates local landscapes in and around Portland, ME:
Arts District, Back Cove, Deering Center, Deering Highlands, Downtown, East Deering, East Bayside, East End, Libbytown, Nasons Corner, North Deering, Oakdale, Old Port, Parkside, Peaks Island, Riverton, Rosemont, Saint John Valley, Stroudwater, West End, Acton, Alfred, Arrowsic, Arundel, Baldwin, Bath, Berwick, Biddeford, Bowdoin, Bowdoinham, Bridgton, Brunswick, Buxton, Cape Elizabeth, Casco, Chebeague Island, Cornish, Cumberland, Dayton, Eliot, Falmouth, Freeport, Frye Island, Georgetown, Gorham, Gray, Harpswell, Harrison, Hollis, Kennebunk, Kennebunkport, Kittery, Lebanon, Limerick, Limington, Long Island, Lyman, Naples, New Gloucester, Newfield, North Berwick, North Yarmouth, Ogunquit, Old Orchard Beach, Parsonsfield, Phippsburg, Pownal, Raymond, Richmond, Saco, Sanford, Scarborough, Sebago, Shapleigh, South Berwick, South Portland, Standish, Topsham, Waterboro, Wells, West Bath, Westbrook, Windham, Woolwich, Yarmouth, and York.